Review: Geylang's Space Coffee has fried carrot cake alongside tasty Asian-inspired brunch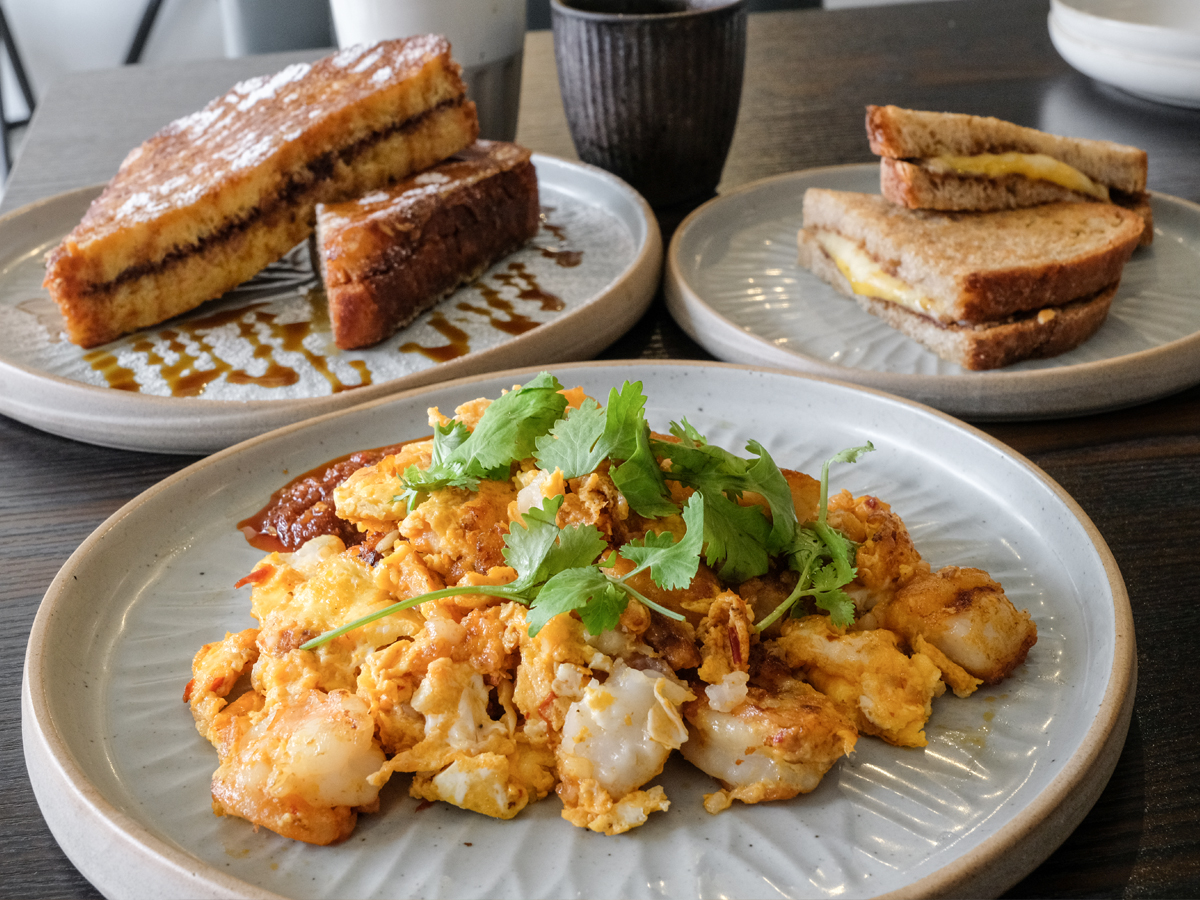 Space Coffee is a spacious new 45-seat cafe in Geylang with industrial chic vibes
It's still in its soft-launch phase but has promising offerings inspired by Singapore flavours
Dishes we recommend include the fried carrot cake, gula melaka French brioche and laksa linguine
Geylang may have seen some action from the cafe crowd in recent years, with names such as Geylang Drip City opening in the vicinity some time back. 
But its reputation as a local and tourist hotspot remains hinged on its plethora of street eats, durian stalls and seedy vice activities — not an urban, independent cafe serving expensive coffee drinks with its offbeat and arty swagger.
Not that it has stopped some people from trying, of course. 
Space Coffee is the neighbourhood's latest entrant, and when we heard that it dishes up its own rendition of the traditional fried carrot cake (in Geylang, of all places), we simply had to bite.
One thing's for sure: This barely two-month-old venture has an attractive space with concrete everything and a splash of rustic textures — leather, copper and wood — that's in vogue for hip, new cafes of late. When we visited, Space Coffee was coming out of its soft-launch phase, with a full menu to come later this month. 
For now, you'll find a limited menu of six key mains and a series of light bakes.
Our verdict
There are some hits and misses, but let's not be so hasty to judge before the cafe has officially launched. 
I quite enjoy its attempt to serve up a slice of nostalgia in its creations, whether it's the namesake Space carrot cake or the coconut bun. 
Are these folk trying to offer something familiar to an older person who might wander in out of curiosity? Perhaps. For now, we'll keep our eyes out for its official launch and hope to be impressed next time round.
What it's good for
First up, is the chai tow kway (carrot cake) here any good? It's not quite at the same level as Toa Payoh's Michelin Bib Gourmand Chey Sua Carrot Cake, but it's not bad.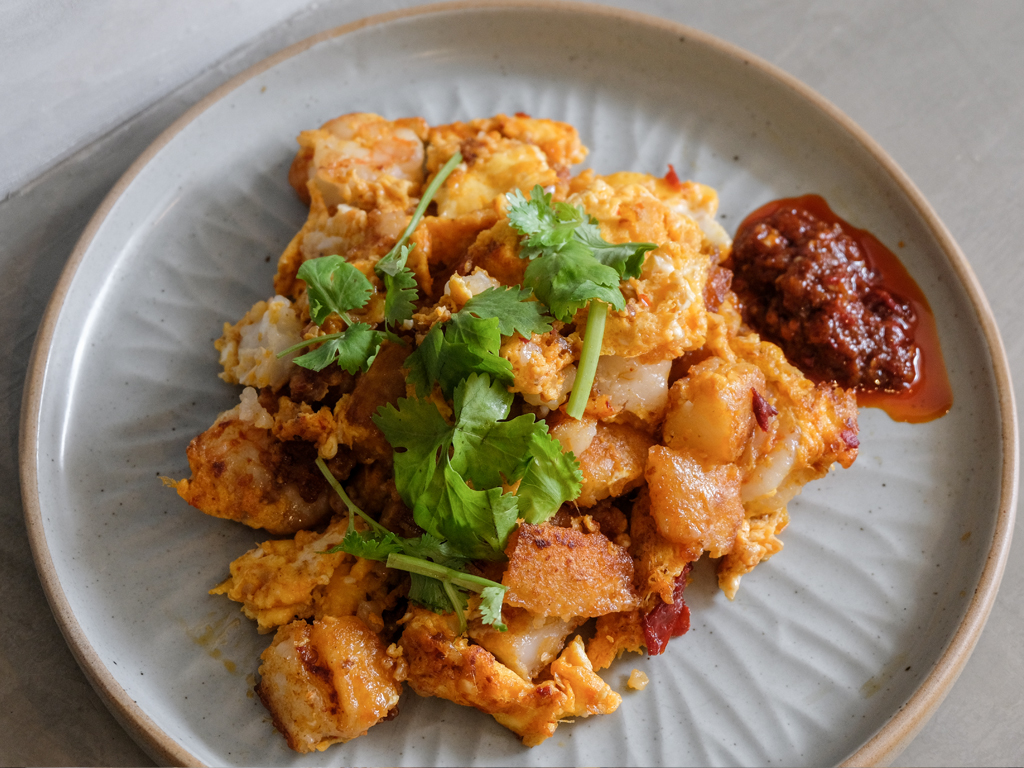 At S$15, the space c.c is surely more expensive than any you'll find in the area. 
The radish cubes are sliced in bigger chunks than what you'll usually find in hawker centres, and it's soft to the bite rather than dense — a problem with some versions out there. 
Coated in bits of egg, the cubes are well-fried and not overly oily. 
The crunchy sprinkle of cai po, or preserved radish, brings everything together nicely. 
Could it be smokier with some wok hei (smoky flavour)? Absolutely, but that might be a bit too much to expect. 
There are some fairly large prawns that I suggest scooping the accompanying sambal with — the salty and spicy kick was, for lack of a better term, shiok.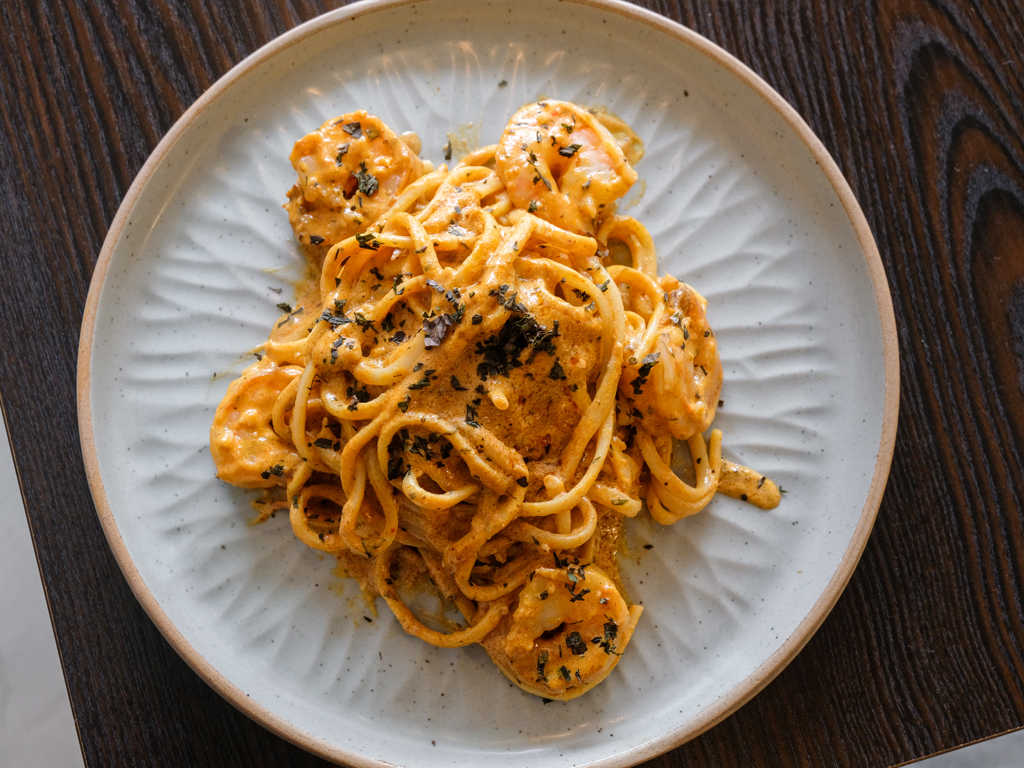 There's a laksa linguine (S$20) that's kind of good but not incredible. 
The al dente pasta soaks up the sauce nicely, which would be great if there was a little more depth to the cream. 
I get hints of coconut and shrimp, but what about the accent notes of lemongrass, of blue ginger, of turmeric? At least the prawns were plump and sweet. A few adjustments here and there, and I can see this dish being a signature hit.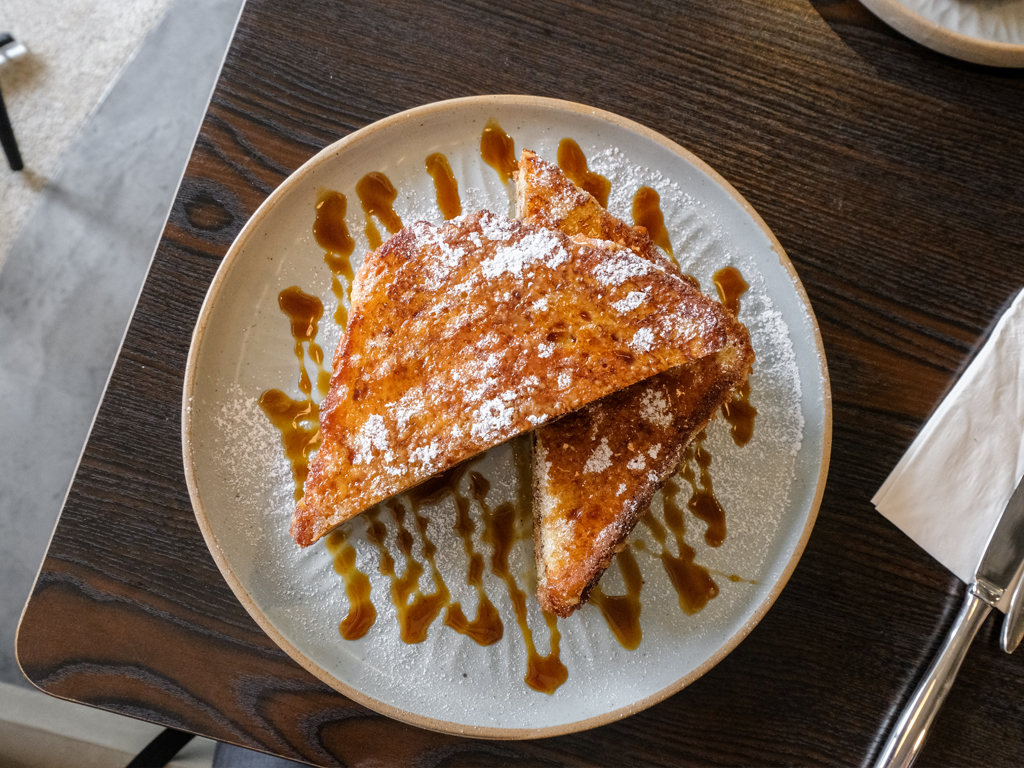 The brioche French (S$13) came in the form of two massive chunks of brioche soaked in egg, then fried to a rich brown. Between each slice is a slather of chocolate and hazelnut spread and gula melaka sauce — my kind of breakfast. 
While I've had French toast made with brioche many times, Space Coffee's version is more chewy and dense than fluffy. For all intents and purposes, this is more reminiscent of min jiang kueh (the thick-ish local pancake) than a French toast. 
I'm not sure if that's what the cafe was going for, but I kind of dig it.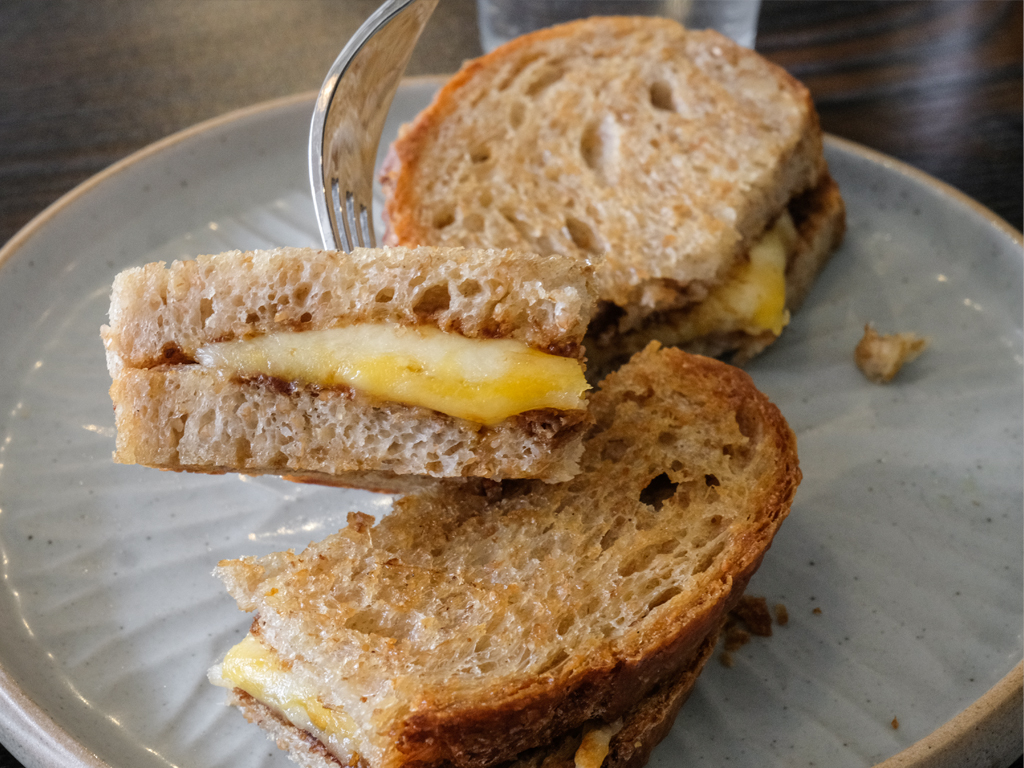 If you like Vegemite, that salty, slightly bitter and malty spread from Melbourne, go for the Vege-mite toast (S$12). 
This very Australian sandwich sees mozzarella and cheddar melted onto slices of toasted sourdough, with a thin layer of the umami spread. There's not much cheese-pull action, but it's a moreish toastie with a unique taste.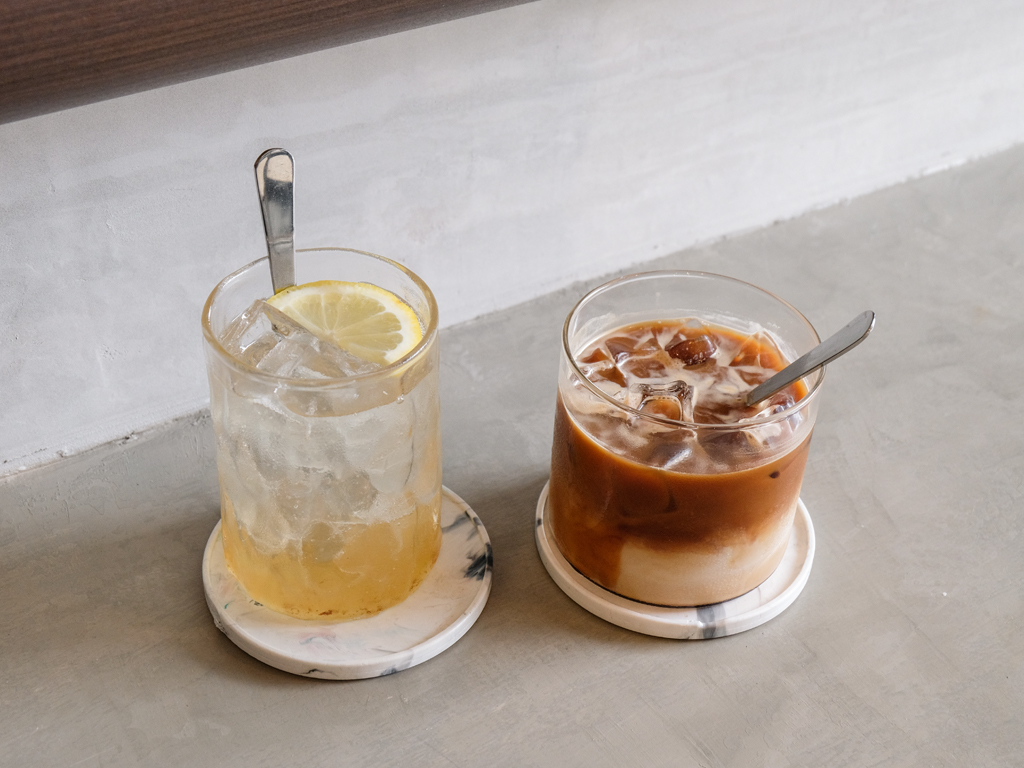 At this point, you're probably wondering about the drinks here. The cafe has "coffee" in its name, after all. 
Space Coffee uses beans from Tad Coffee Company, a roastery led by a Singapore barista champion. 
The current blend, Anna, is a mix of Ethiopian, Colombian and Ugandan beans. My first thought is that its iced oat milk latte (S$8) is delicious, with a dark chocolate and light cherry sweetness accentuated by the plant-based milk. As for my second thought — gosh, coffee has surely become pricier.
The cafe also has something called lemon plum sour (S$6), a modern take on the traditional sour-plum-and-lemon drink you can still get at some old-school coffee shops. It's a refreshing thirst quencher that's slightly fizzy, zesty and salty.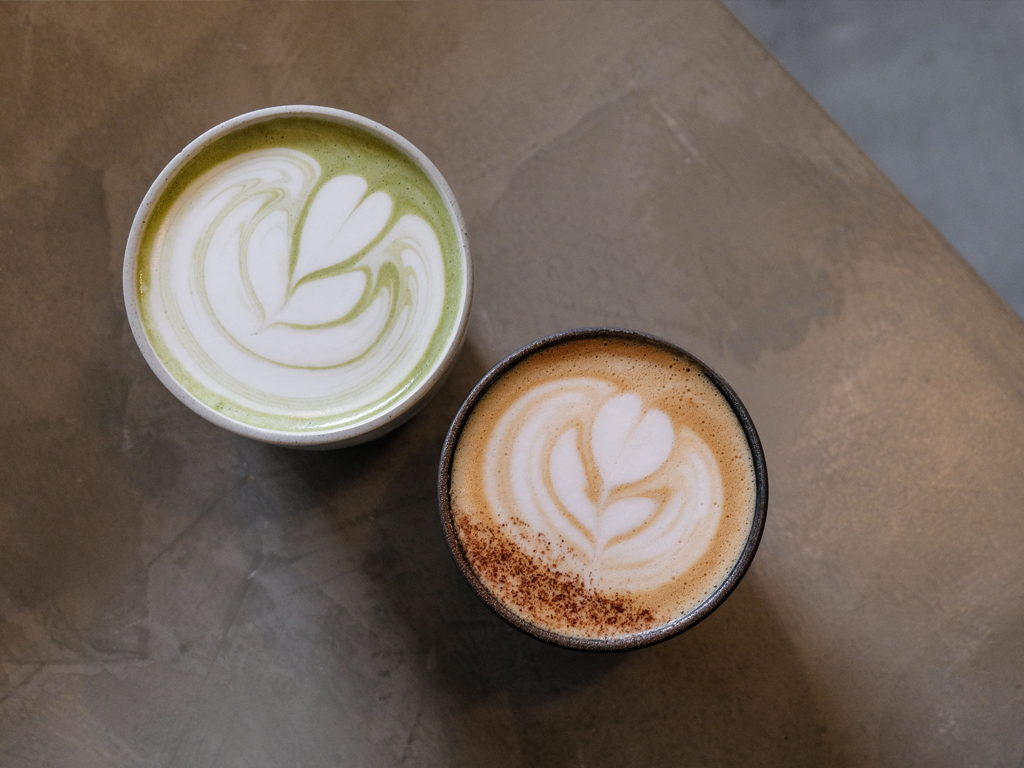 The problem with cappuccinos, which should have less milk and more foam than lattes or flat whites, in a lot of cafes nowadays is that the milk is often understeamed, sacrificing the signature foam in favour of nice latte art. The one here (S$8 for an oat milk cappuccino) is like that — overly milky and slightly bland. 
The matcha (S$7) is on the milder side as well, and I had hoped for a stronger-tasting drink with pleasant bitterness and that light, nutty sweetness I have come to expect from a good matcha latte. Then again, it might just be preference.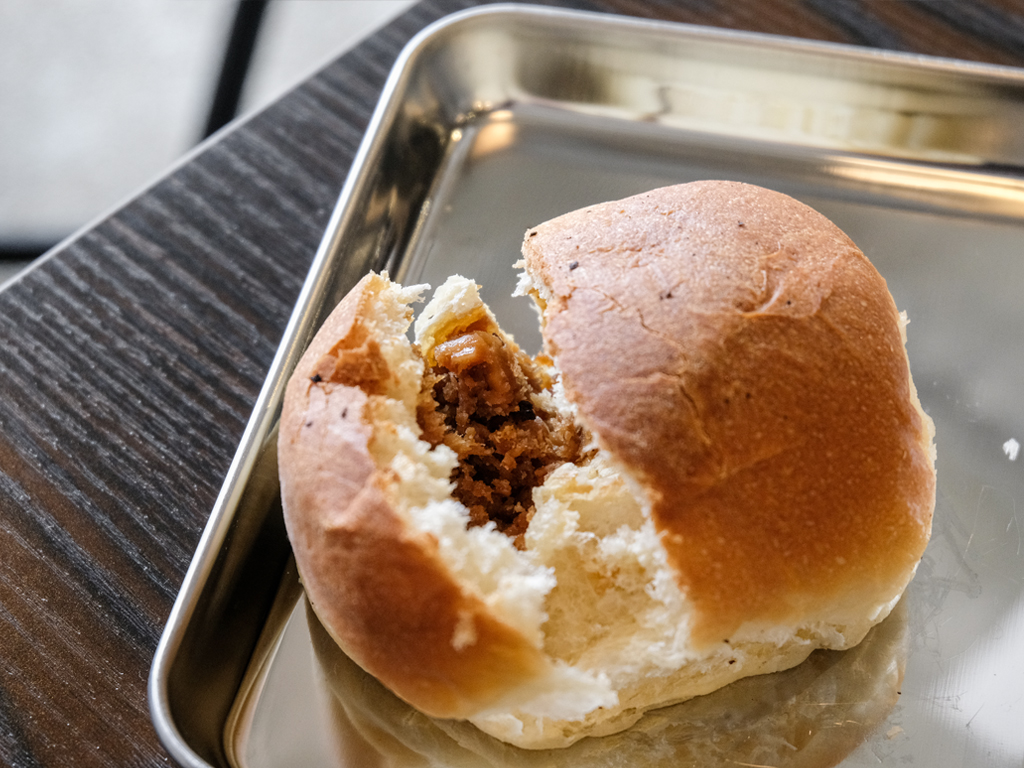 For now, the cafe's bakes (S$4.50 to S$5) are supplied by Cloud, another new kid on the block on the Duxton Hill stretch. 
There's stuff such as banana cake, shio pan (sea-salt butter rolls) and chocolate bun, but it's the coconut bun (S$4.50) that catches my eye, since it's something that's easily found in neighbourhood bakeries around Singapore. 
The crust cuts open to reveal an interior stuffed with grated coconut that's been cooked in gula melaka and flavoured with pandan. The filling is yummy, though we wish there was a lot more of it. 
The bread itself, particularly the crust, is on the drier end.
While there are a few kinks here and there, Space Coffee is still in its first months, and the cafe's concept holds plenty of promise. Give it a shot and see what you think.
Our quick takes
Is it conducive to conversation? Yes, the space is suitable for small gatherings.
Is a reservation necessary? No reservations needed for now.
How to get there? Space Coffee sits in one of the shophouses along Geylang Road, opposite the famous JB Ah Meng. The closest MRT station is Aljunied.
HungryGoWhere paid for its meal at this cafe for this review. Still hungry? Check out our reviews of Scandinavian deli Overbrod in Queenstown or Indonesian eatery Ol'Java on Orchard Road.  
Book a ride to Space Coffee.
587 Geylang Road, 01-01
Open: Soft-launch hours — Tuesday to Sunday (8.30am to 5.30pm)
587 Geylang Road, 01-01
Open: Soft-launch hours — Tuesday to Sunday (8.30am to 5.30pm)
---