Review: Overbrod, the new Queenstown deli dishing up meatballs better than Ikea's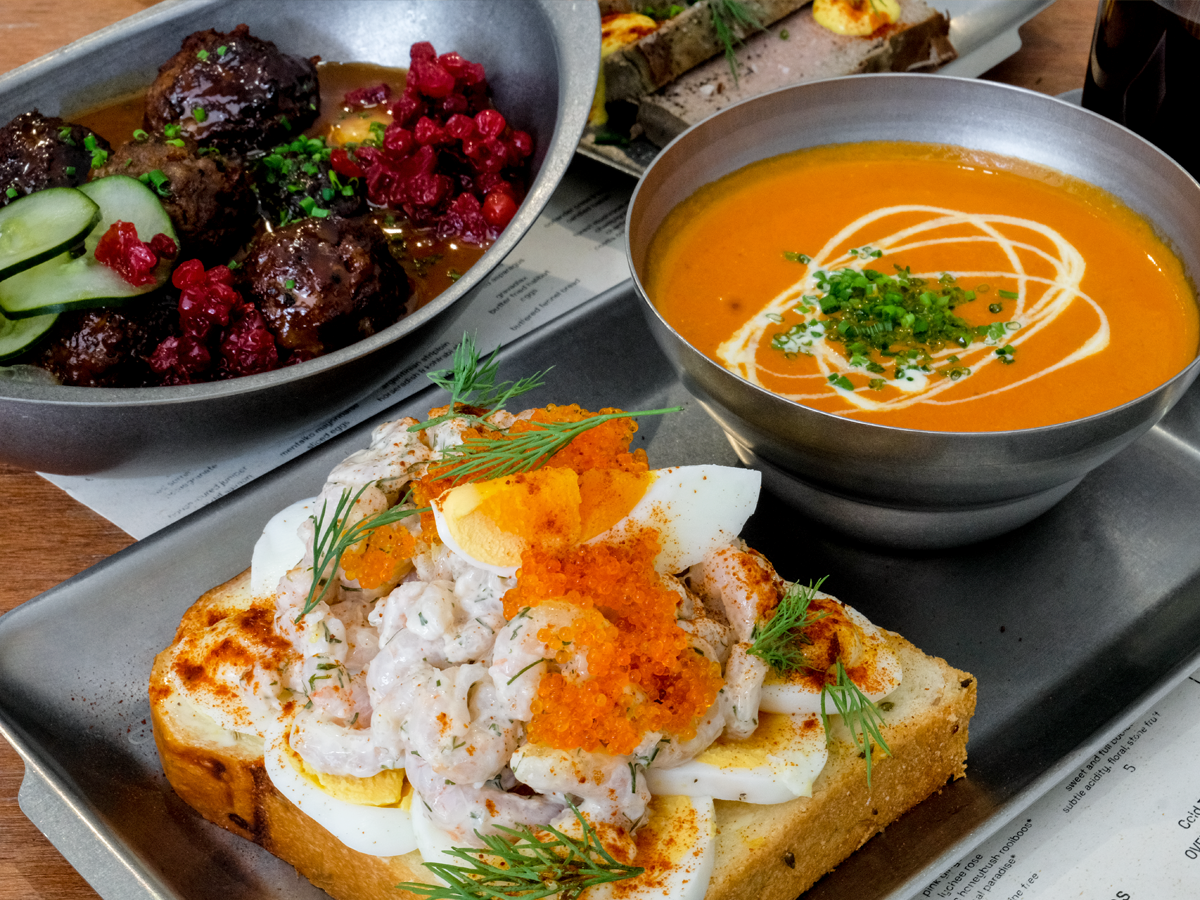 An eatery at Anchorpoint Shopping Centre is dishing up Scandinavian-inspired smorrebrod and deli food 
The chef at Overbrod may be from Singapore, but he's no stranger to mixing flavours from different cultures
Must-tries include the sweet shrimp toast and chunky Swedish meatballs with mash
The first time I heard about smorrebrod — the iconic Danish open-faced sandwich — was at a little cafe on Keong Saik Road called Leckerbaer. That was where slices of salty smoked salmon and pickled onions sat atop fluffy slices of lightly toasted rye bread with a hefty layer of cream cheese. 
That place still exists, but as its Instagram page would tell you, its focus is now on small, sugary Danish pastries. 
The smorrebrod at Overbrod, a recently opened deli at Anchorpoint Shopping Centre, is an ode to the classic dish — with a twist.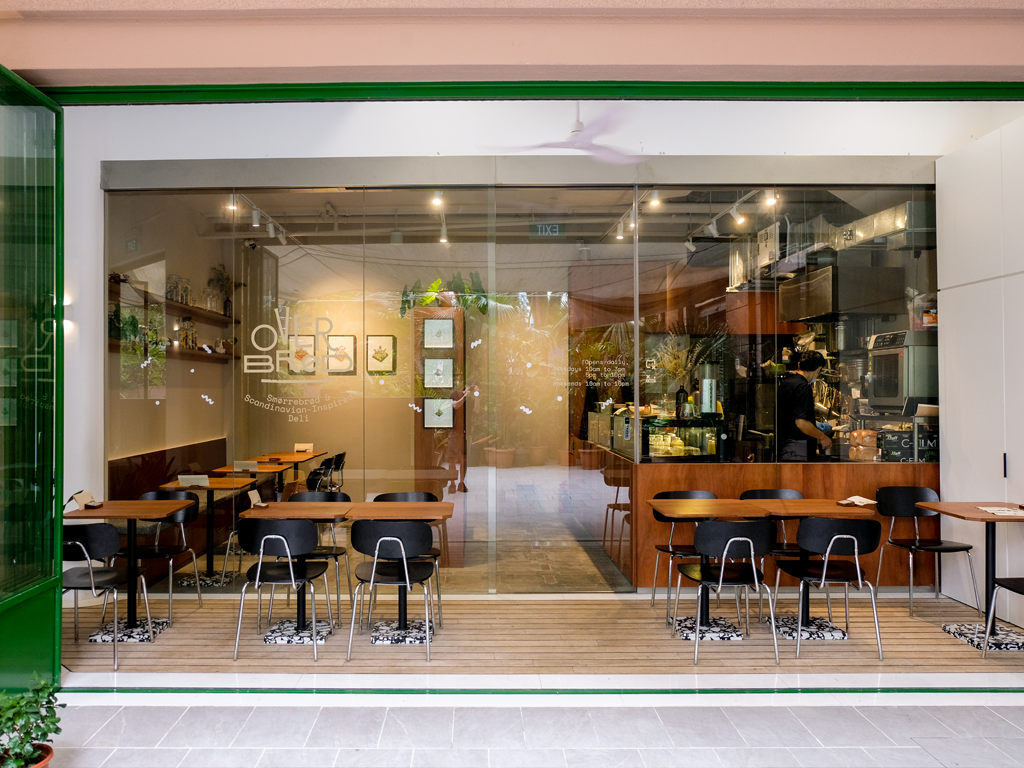 Gordon Tan started Overbrod after being inspired by his honeymoon in Denmark. 
The young chef, who most recently worked at the hip Middle Eastern-Japanese izakaya Habibi-san, handles the food. His business partners Benjamin Tan and Daniel Chia look after the coffee programme, which also includes some tasty bakes. 
Overbrod started as a home-based business in March last year before launching at its brick-and-mortar space in December of the same year.
Our verdict
Love it! Overbrod is a promising cafe with great attention to detail, down to its dishware and playlist — from Yamazaki Masayoshi's iconic One More Time, One More Chance to the soulful crooning of Blood Orange. 
The food is clearly well thought out, put together with plenty of finesse. 
It's worth noting that authentic Scandinavian food is often light on flavour, relying instead on the freshness and simplicity of its ingredients. 
This is not unlike Japanese cuisine, which chef Gordon has experience with from his time at an izakaya. It shows in his use of ingredients such as ikura and mentaiko — the food here is adjusted for the Singaporean palate.
An easy favourite is the Toast Skagen (S$18). Think Norwegian coldwater shrimps and sliced boiled eggs sitting atop buttered rye bread. Throw on a big scoop of tobiko and mentaiko mayonnaise, and the sandwich oozes with umami. 
The chilled shrimp has a nice crunch and natural briny sweetness, and of course, it's not a Scandi dish without the refreshing undertone of dill.
The bread is toasted just enough to prevent the sauce from making it soggy, retaining a nice, fluffy nuttiness with each bite. 
I topped up S$4 for a fantastic soup of the day. The tomato soup was so tangy, smooth and creamy that the bowl was empty in a minute.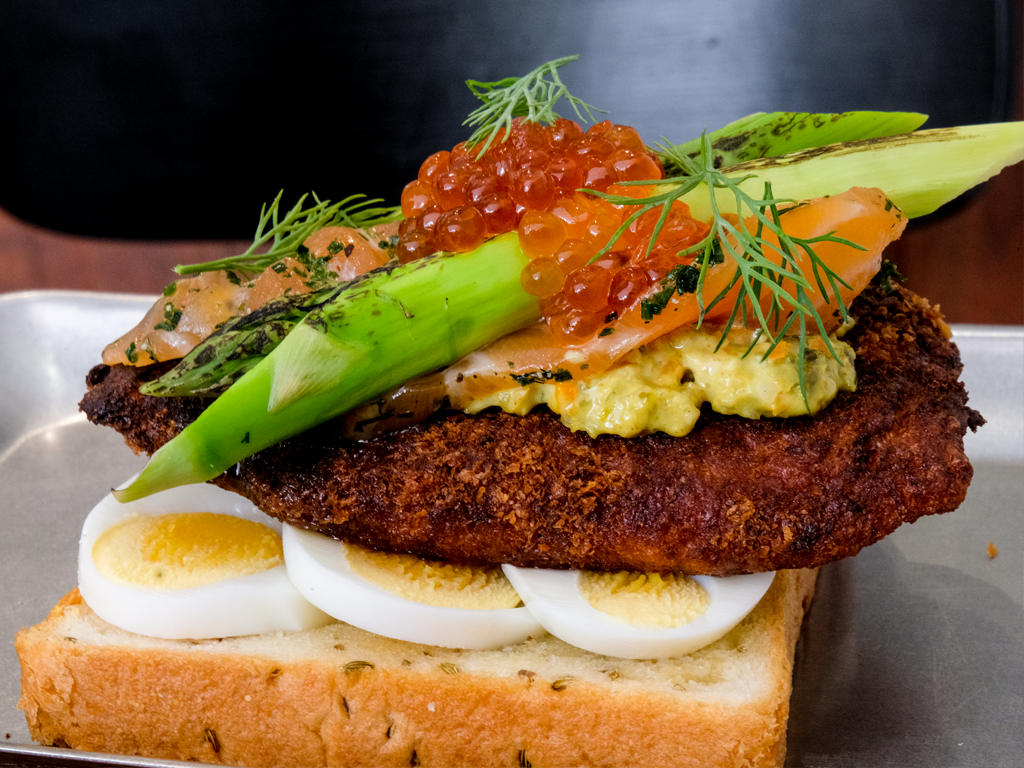 The most expensive smorrebrod on the menu is the Shooting Star (S$26), or stjerneskud. 
It's the grand whopper of Danish smorrebrods, with a history that goes back to 1962, when it was created to celebrate the achievements of the first man in space. It comes with cured salmon (gravlax), butter-fried halibut, charred asparagus, and a tangy remoulade (a cold sauce). The version here takes in sliced hardboiled eggs and ikura (because why not?) to amp up the creaminess and savoriness, brightening the dish.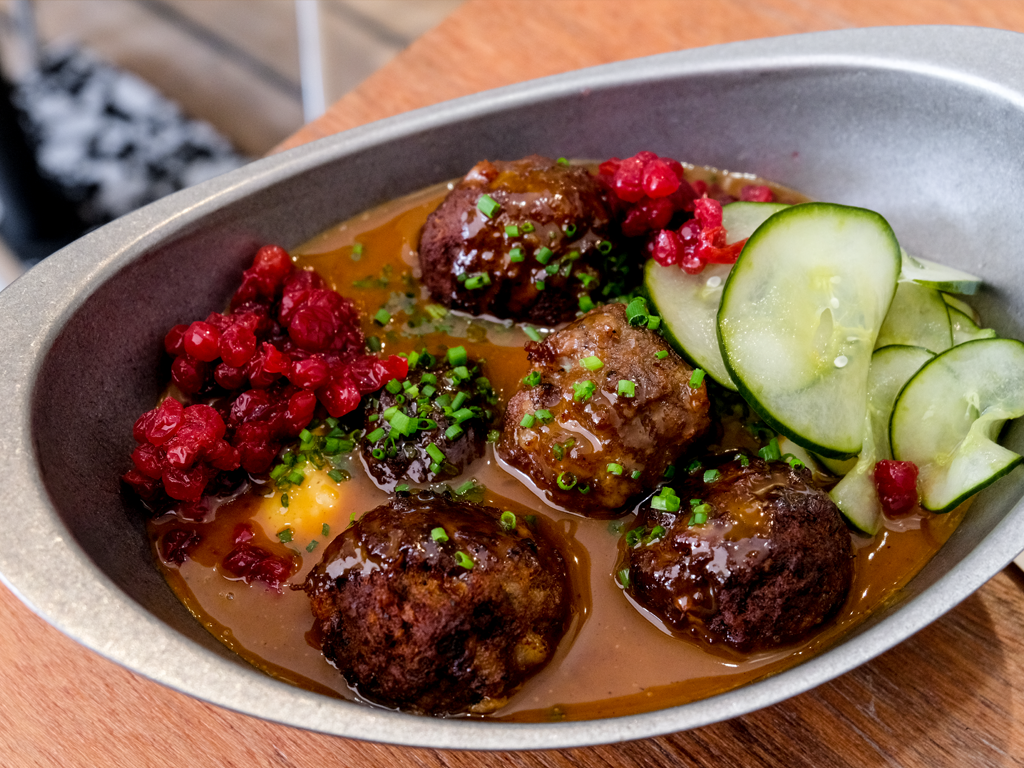 You've tried the meatballs from a certain furniture retailer and maybe even love them. 
But the Frikadeller (S$18) from Overbrod? Trust me, it's better. These are six large handfuls of minced beef and pork expertly packed together, so each mouthful is tender and soft. A smooth potato mash, brown beef jus and housemade lingonberry jam add rich flavour and some bright, fruity tanginess.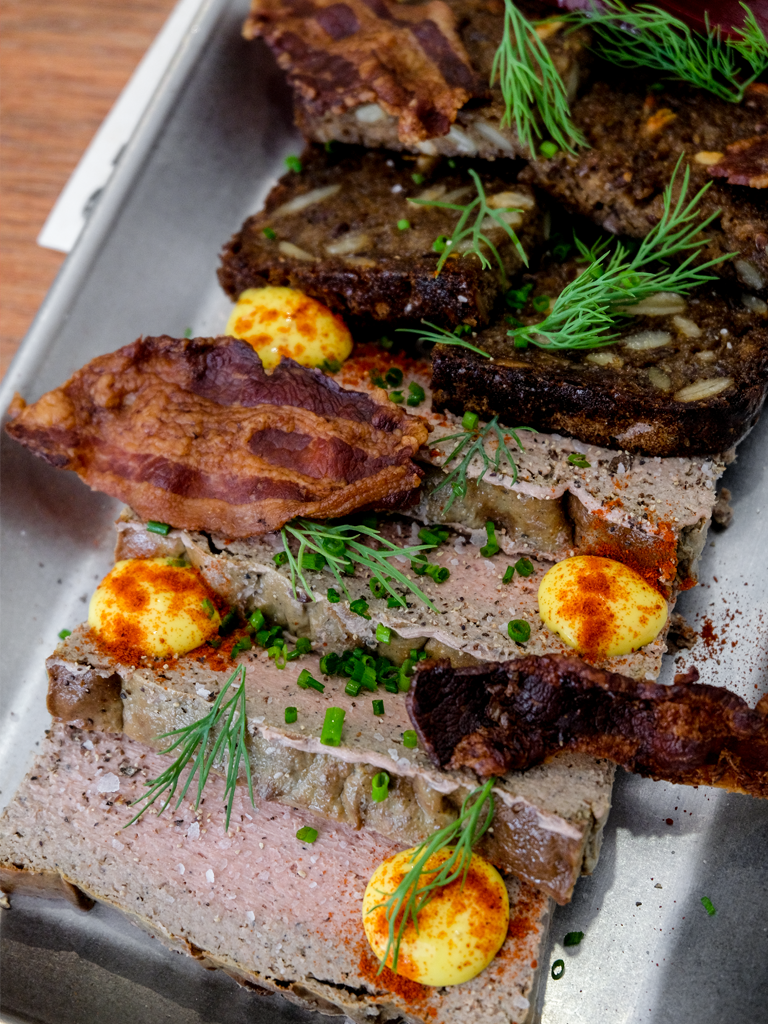 The Leverpostej (S$12) is not for everyone, but if you like the taste of liver, then this Danish pate platter offers very good value. 
Made with chicken and pork liver, and some lard, egg and flour, this baked spread is incredibly delicious with the accompanying pickled beets, bacon and dark toasted rye. It's a winning combination of saltiness and sweetness, with the buttery smoothness of the liver.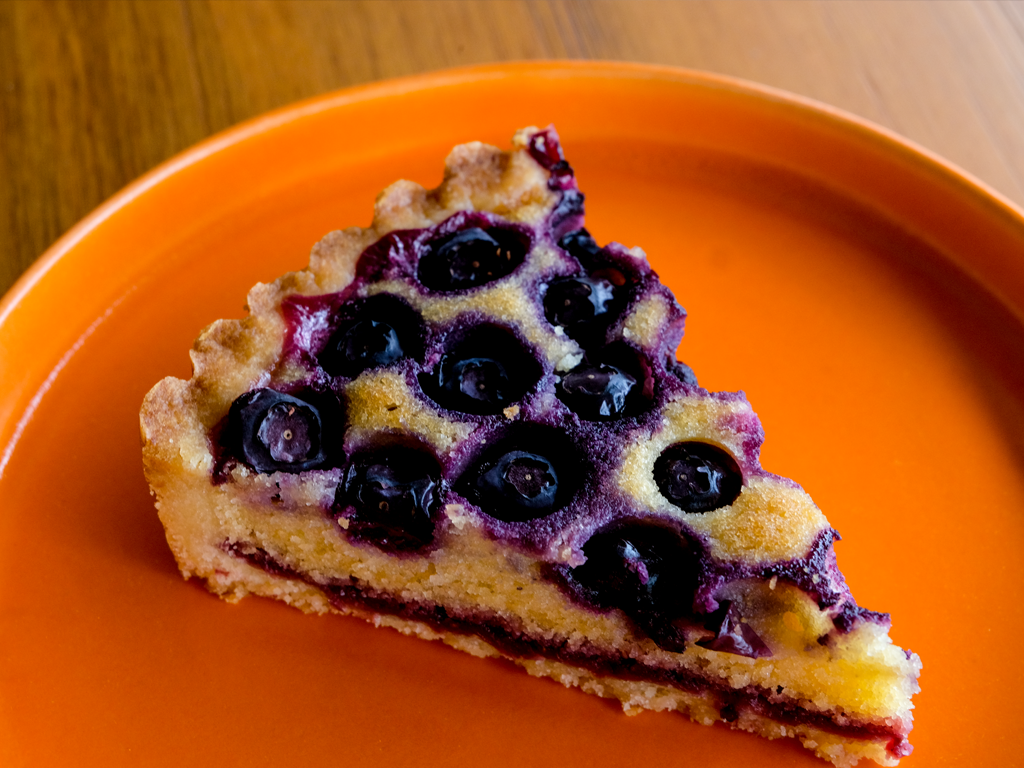 Frangipane, not to be confused with the frangipani flower, is a decadent almond paste used in many Danish pastries, including this Ben&Berry tart (S$7). The paste, baked into the crumbly pie dough, has a nutty, sweet taste that goes swimmingly with fruit, which, in this case, are sweet blueberries with a hint of acidity.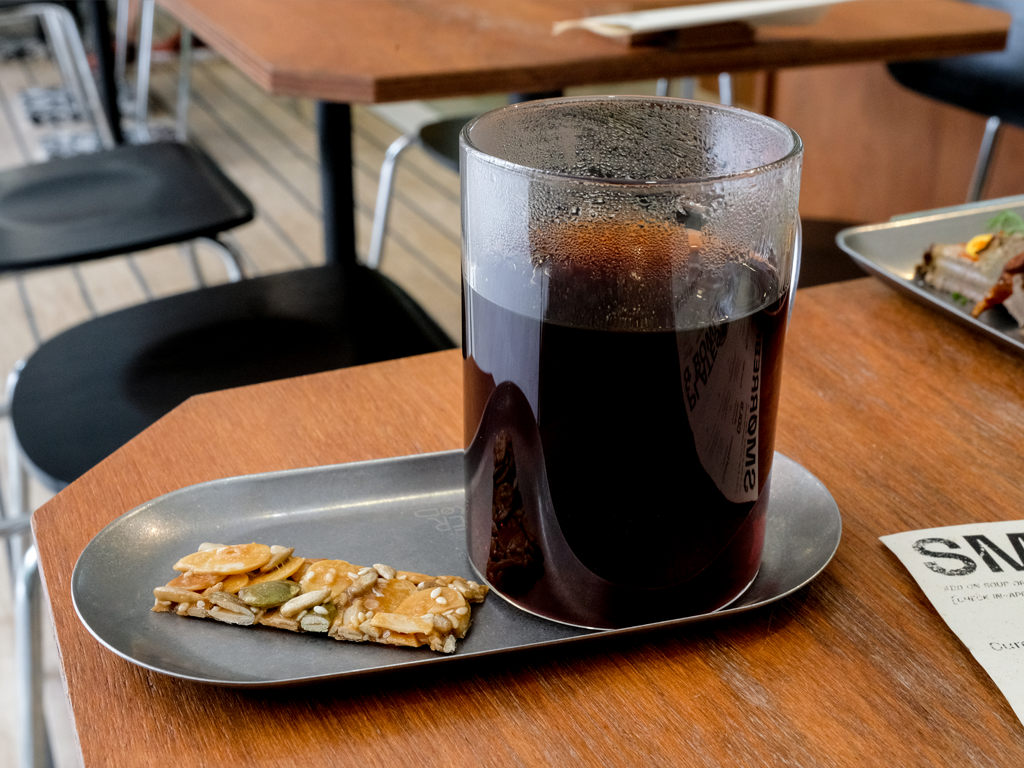 On the beverage front, Overbrod has some craft beers on rotation as well as a variety of aquavit (a herbaceous Scandinavian spirit distilled from grain or potatoes). 
But it's early on a Sunday morning, so I order a glass of seasonal batch brew coffee (S$5). The current selection is a dry-processed heirloom variety from Ethiopia with a profile of ripe banana and stone fruits. It's perfect with the crispy almond florentine cookie.
What it could improve on
Believe me, I've tried to find something to nitpick on, but there isn't a single dish I tried that I dislike in any way. 
Overbrod is not quite traditionally Scandinavian, but chef Gordon executes his dishes with a careful sensibility that pays homage to their food. Combine that with great service and quality vibes, and it's truly a spectacular place to kick back at.
Our quick takes 
Is it conducive to conversation? Both indoor and outdoor seating are fairly quiet — let's hope it stays that way!
Is a reservation necessary? No reservations needed.
How to get there? Head to the new wing outside Anchorpoint, a few bus stops from Queenstown MRT station. 
Things to note: 
You can check on the soup of the day on Overbrod's order app or at the counter.
HungryGoWhere paid for its meal at this restaurant for this review. Still hungry? Check out our reviews of Ol'Java at Lucky Plaza or Alkove Bistro in Kovan.
Book a ride to Overbrod.
Anchorpoint Shopping Centre, 01-14A, 370 Alexandra Road
Nearest MRT station: Queenstown
Open: Monday to Friday (10am to 3pm, 5pm to 10pm), Saturday and Sunday (10am to 10pm)
Anchorpoint Shopping Centre, 01-14A, 370 Alexandra Road
Nearest MRT station: Queenstown
Open: Monday to Friday (10am to 3pm, 5pm to 10pm), Saturday and Sunday (10am to 10pm)