Social enterprise cafe with a bartending priest serves hearty, affordable fare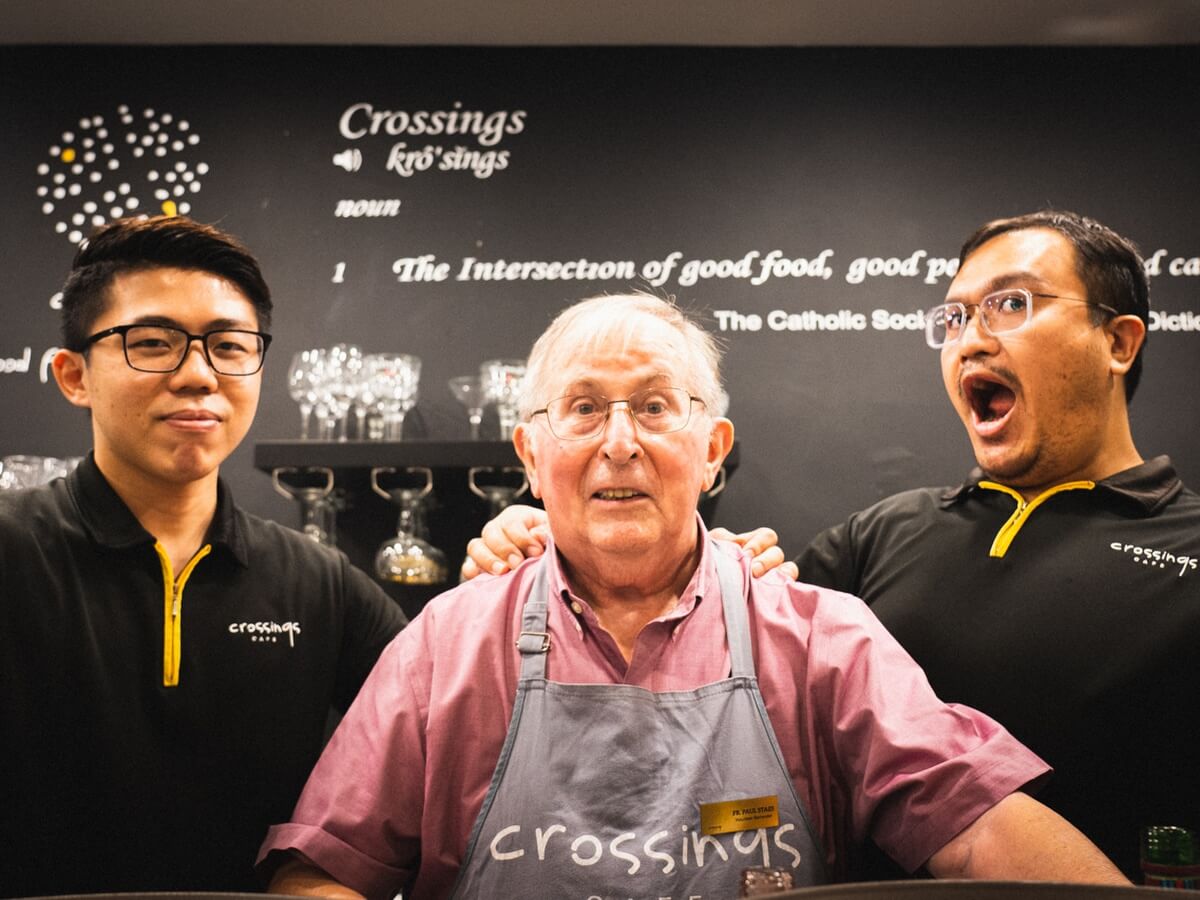 Crossings Cafe, a social enterprise on Waterloo Street, has been dishing up wallet-friendly Asian and Western food for nearly a decade
When you visit on Friday evenings, expect to find a bartending priest who shakes up a mean Manhattan cocktail
The cafe hires staff with special needs and channels its profits towards charitable causes
Every Friday night for the past eight years, an 85-year-old priest has been shaking up his signature whiskey-based Manhattan at an all-day dining cafe and social enterprise along Waterloo Street.
Officially, Father Paul Staes is Crossings Cafe's spiritual director, but his nametag is more telling of what he's there to do on Friday evenings — volunteer as a bartender.
Hailing from Belgium, Staes came to Singapore in 1994 as a missionary priest. As spiritual director, he sits on the cafe's board and assists the eatery in its spiritual mission.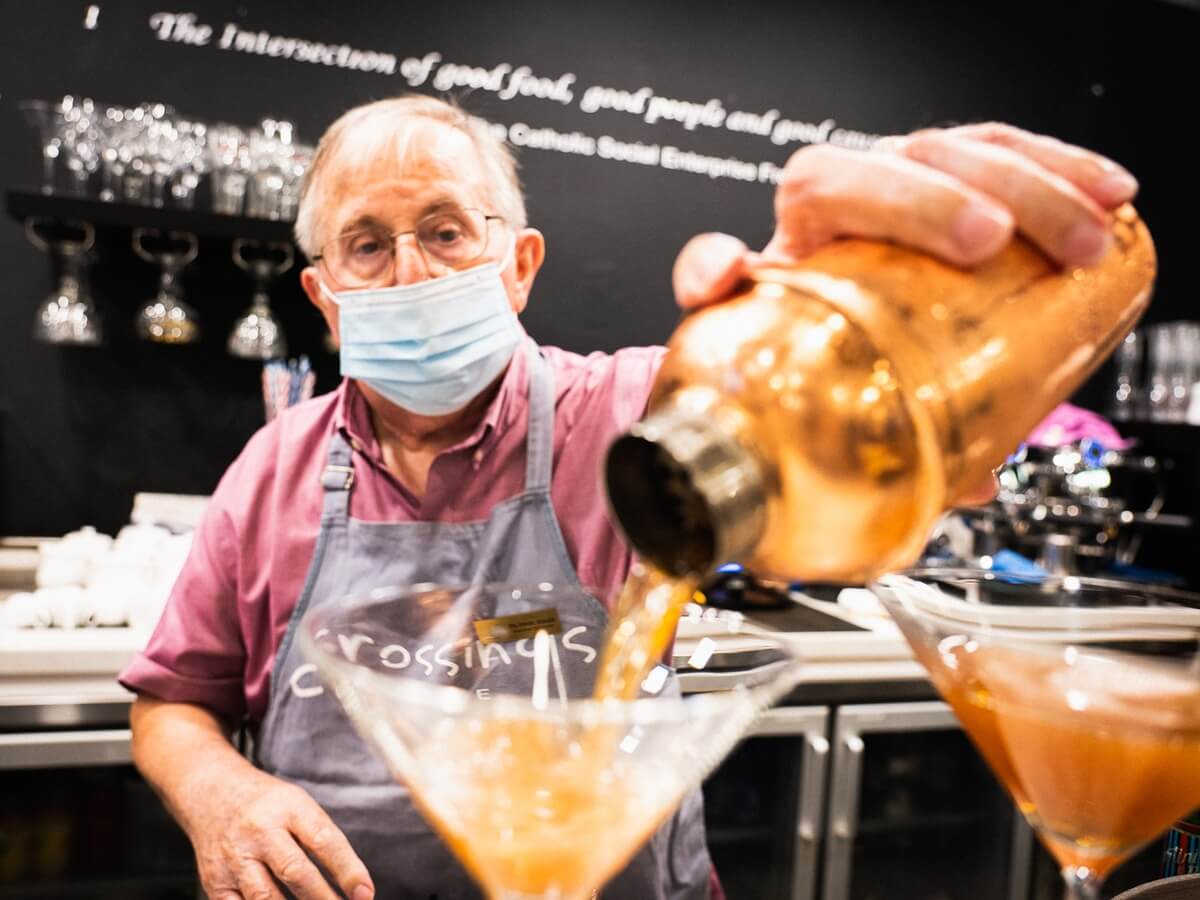 Staes says he joined the cafe when it opened in 2013 at the request of board members. But he had one condition — that the cafe "must have a liquor licence".
The bartending priest, as he's come to be known, enjoys mingling with people.
He started his rounds at the cafe on Valentine's Day in 2014 and continues to be present every Friday — making drinks, interacting with customers and recommending suitable alcoholic beverages to them.
"Are you a beginner?" he first asks, followed by: "Are you driving?"
Depending on your response and propensity for alcoholic beverages, Staes suggests either a cocktail or a bottle of Trappist beer (beer brewed within the confines of a Trappist monastery). Crossings Cafe stocks Trappist varieties Westmalle, Orvale, Rochefort, and Chimay.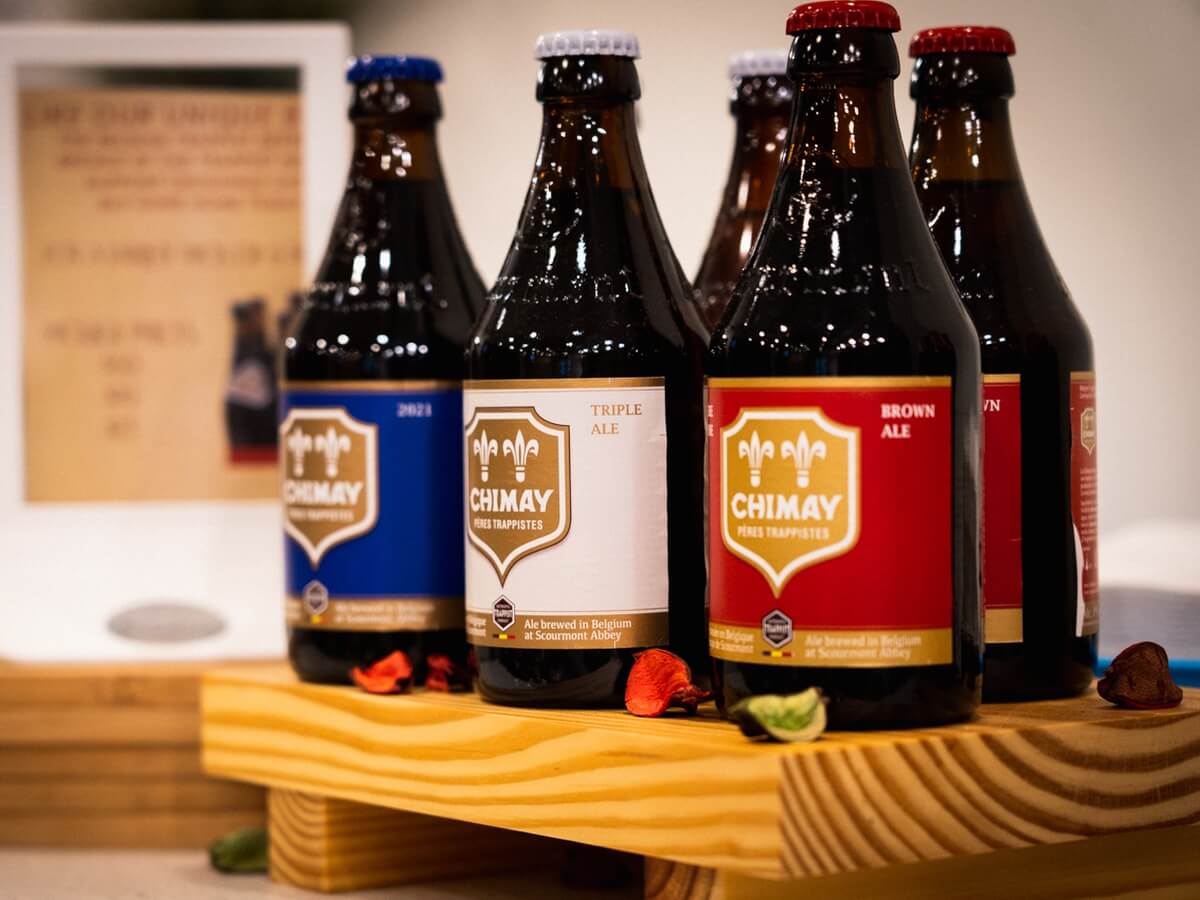 How it began
Raphael Saw, 58, a board member of the cafe who's handled its marketing function for the past five years, says that the idea for the cafe came about because the Catholic Centre, where the cafe sits, was due for refurbishment.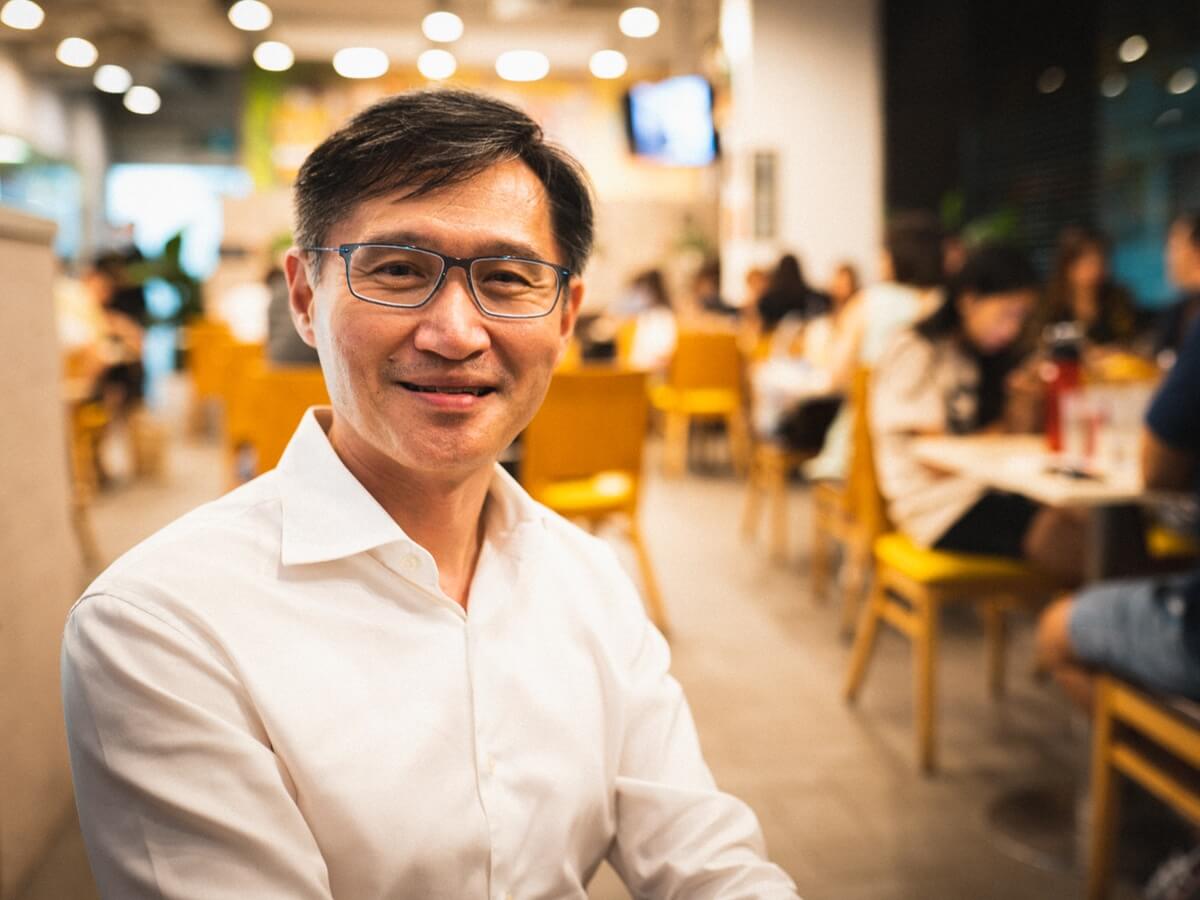 Authorities allowed the refurbishment on the condition that the first floor of the building — then a carpark — had to house a food-and-beverage establishment.
While the centre's management team had entertained the idea of getting external vendors, it eventually pooled donations and resources from investors, and started the cafe.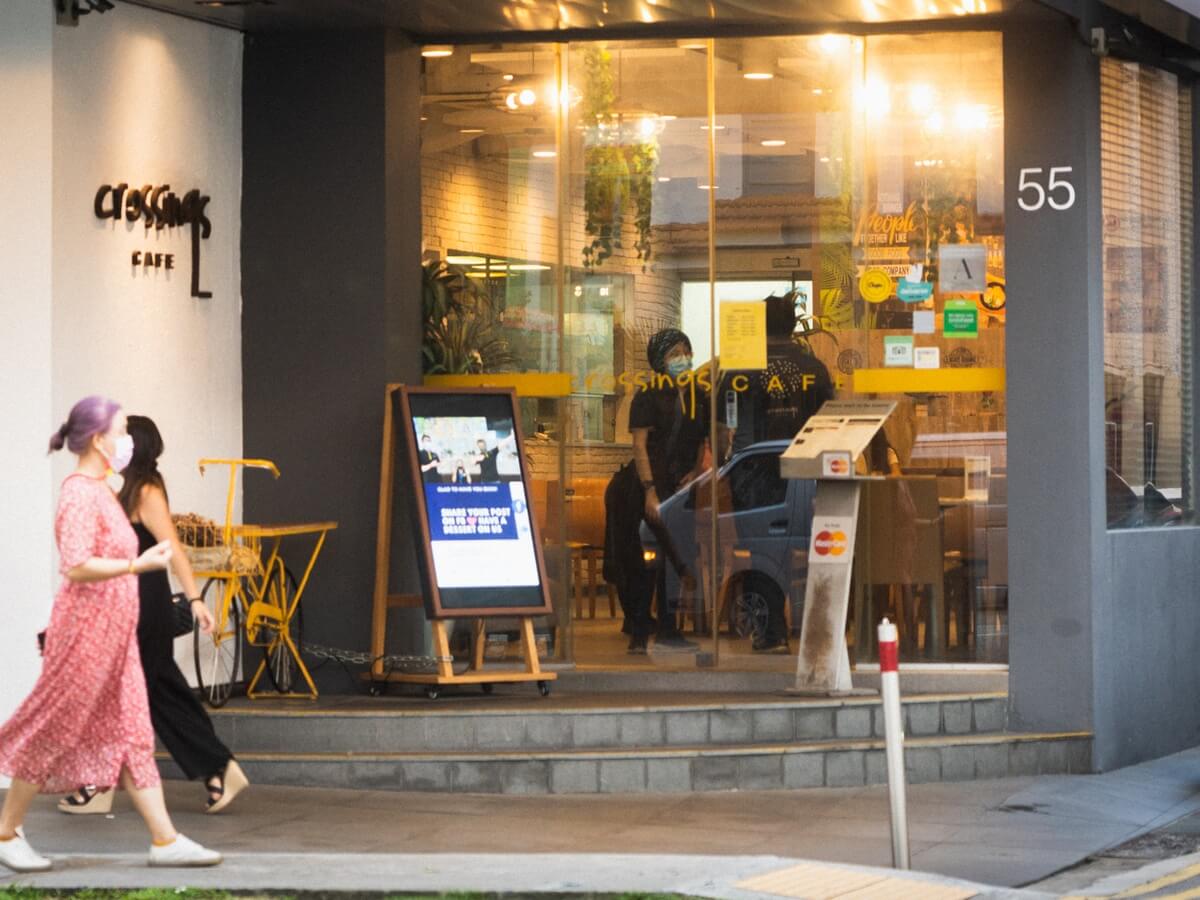 The intention from the get-go was to run the cafe as a social enterprise and ensure that it can be self-sustaining.
Nine years on, the cafe offers employment and personal development opportunities to persons with special needs, supports charities by providing their beneficiaries with meals, and channels its profits towards charities and social causes.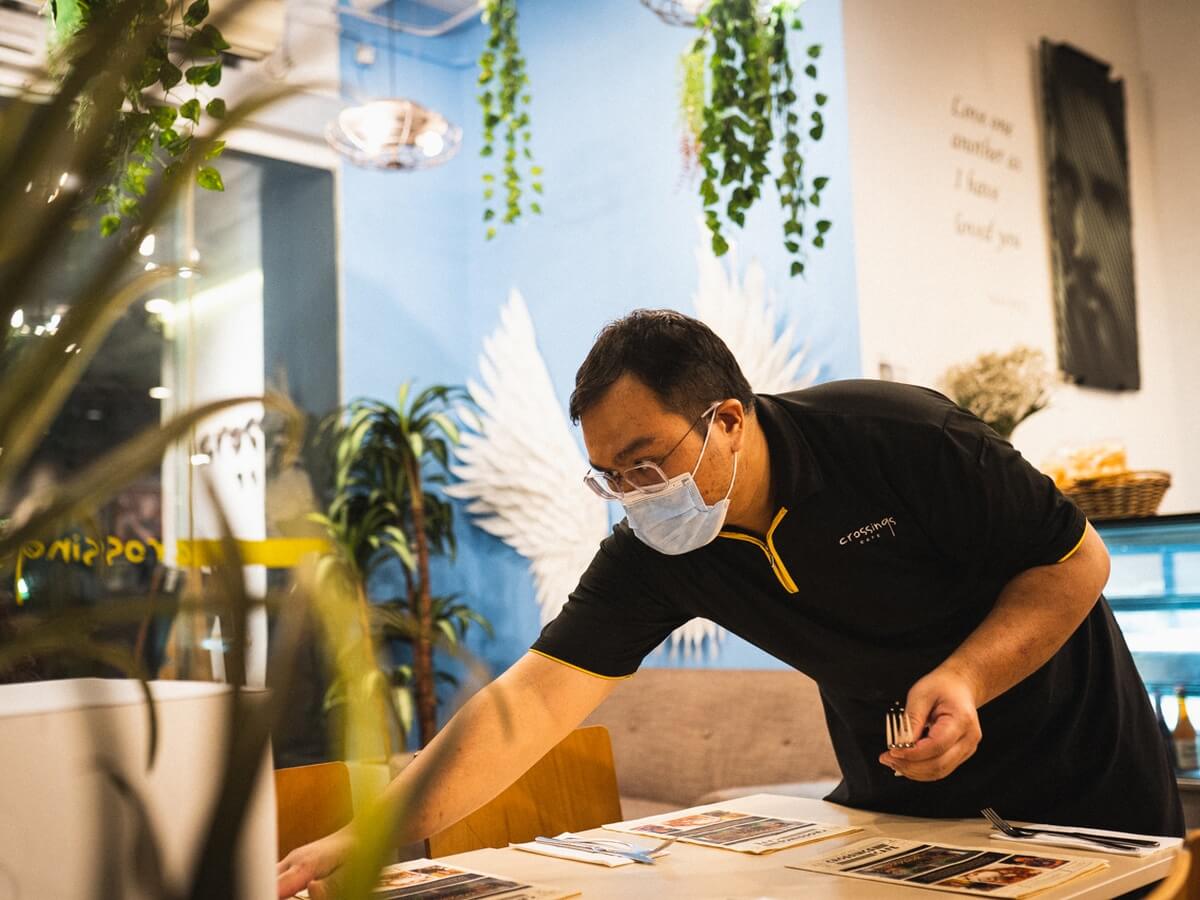 The cafe marks its 10th anniversary next year and intends to have a year-long celebration.
A social mission
Saw says the board had always wanted to hire people with special needs, because of a desire to help the vulnerable.
"We want to help them not just by giving money; we want to equip them with skills," he adds.
Working at the cafe provides these crew members with a sense of dignity by allowing them to work and support themselves.
The cafe works with organisations such as Bettr Barista, a coffee academy with a social mission, and educational institution Assumption Pathway School to hire staff with special needs.
Meet the Crossings crew
One such staff member is Ahmad Irfan Azhari, 31, the cafe's team leader and barista.
Irfan started working at Bettr Barista as he wanted to pick up coffee brewing, but later joined Crossings Cafe because he wanted to acquire more skills and mingle with others.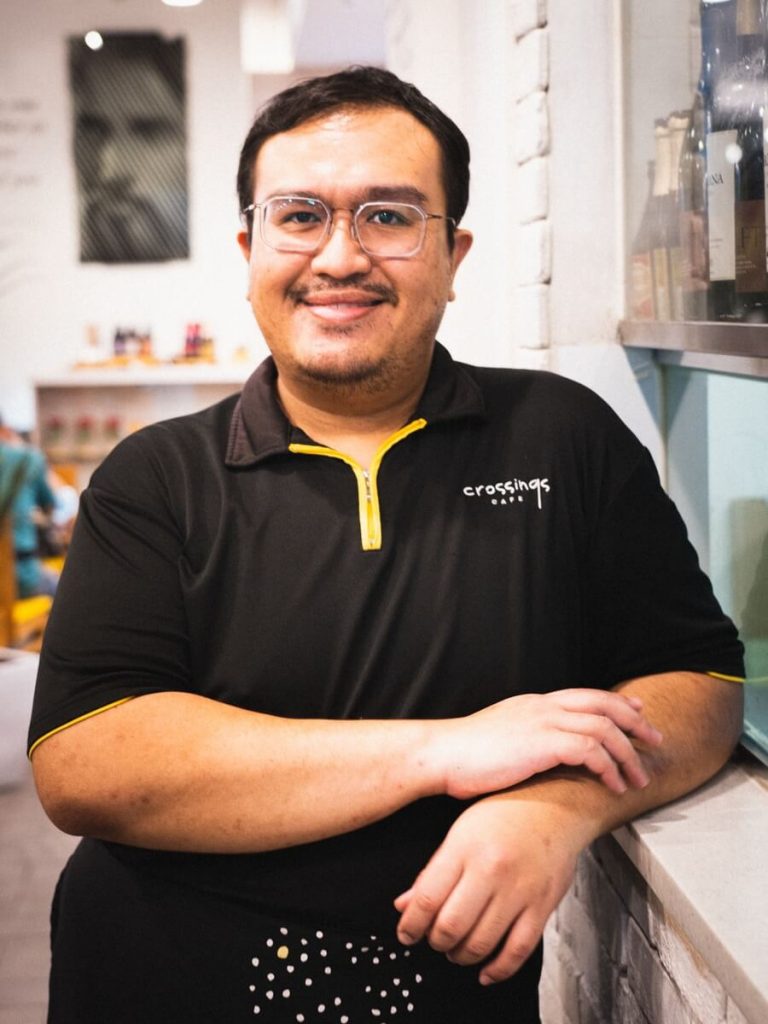 In the eight years that Irfan has been with the cafe, he says that there have been some challenges, but he forges on. "I try to keep going and I try not to give up."
He's also learnt a lot during his time there, including handling customers, working with his colleagues with special needs and understanding what a social enterprise is about.
As for what keeps him going, Irfan hopes to gather enough knowledge to start his own cafe or social enterprise someday.
But the crew member with a larger-than-life personality quickly adds: "But we see how, lah — that one you also need money."
For now, he's happy to arrive at work every day to meet his co-workers and chat with customers.
Cafe manager Alfred Ho, 27, leads the crew of seven service staff, six of whom have special needs. He says Irfan is one of the cafe's most outstanding crew members.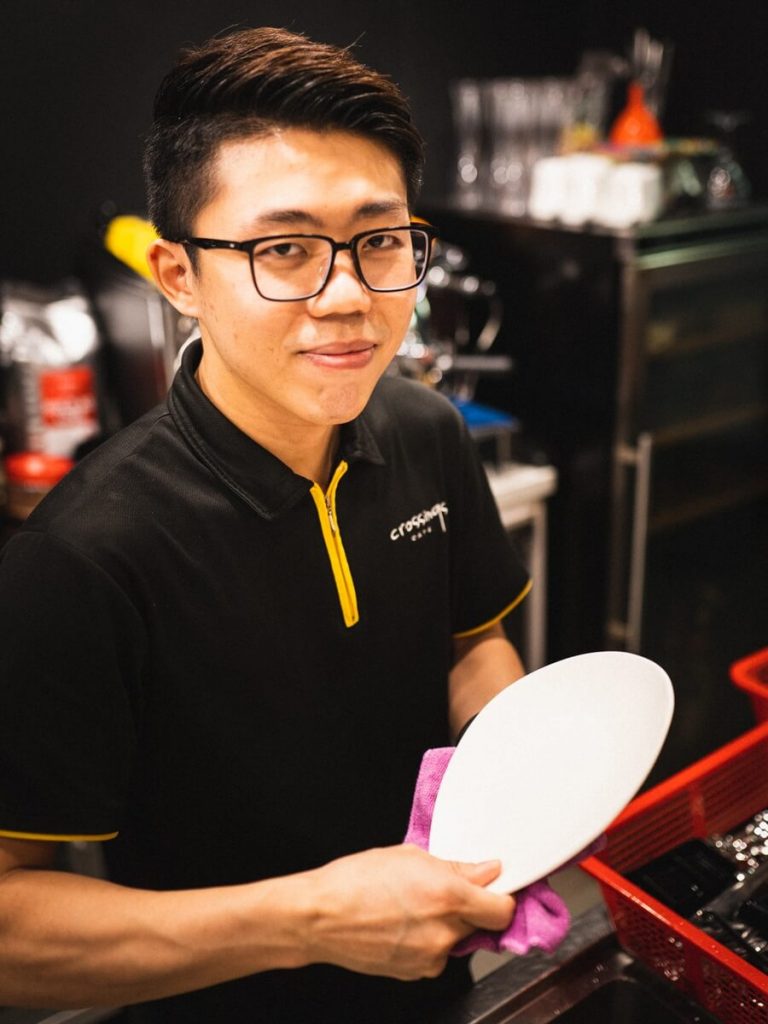 Before joining Crossings Cafe, Ho was a management trainee at F&B company Creative Eateries. His current role is his first foray into people management and overseeing crew members with special needs.
He's come to develop a good relationship and rapport with his team. For example, during the cafe's downtime, he mixes cookie batter, based on a recipe from Irfan's mother, then gets his staff members to place the batter onto cookie trays.
The cookies are sold at the cafe.
Good food at affordable prices
Bartending priest and social mission aside, Crossings Cafe serves up hearty and affordable meals from a convenient, central location (next to Bras Basah MRT station).
Ho says that the cafe has become a favourite among office workers in the area, such as those working at Manulife Centre — a short 50m away.
Some of the cafe's signatures include chilli crab spaghetti, which Saw excitedly tucks into when he joins us for this interview.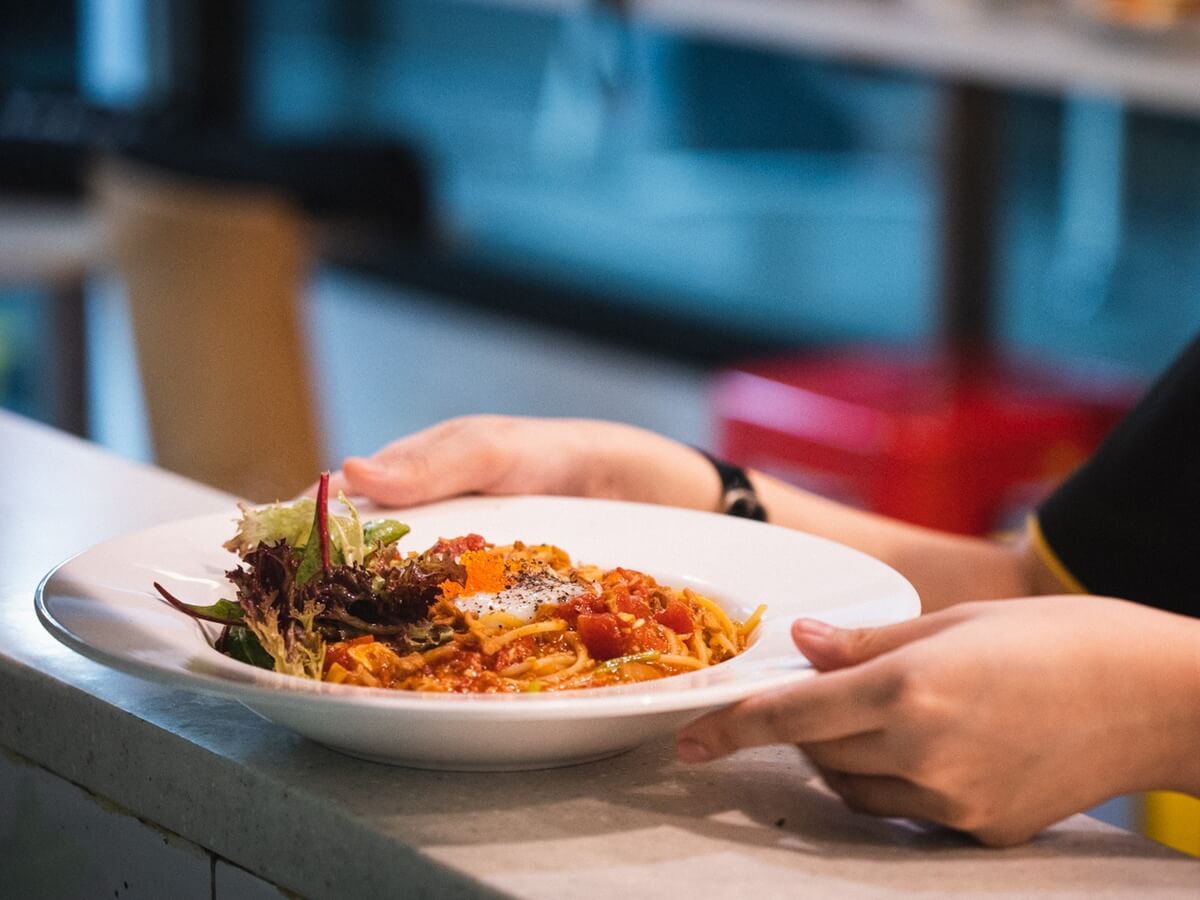 Saw acknowledges that the F&B space is crowded and competitive. While people are generally supportive when they find out about the cafe's social mission, "people also come to the cafe for the food, so we must deliver consistently good food", he adds.
The cafe constantly looks at ways to improve its dishes. For example, fried soft-shell crab was previously used for the chilli crab spaghetti. But now, it uses generous amounts of crabmeat — similar to what other cafes offer — albeit at a wallet-friendly price of S$16.80.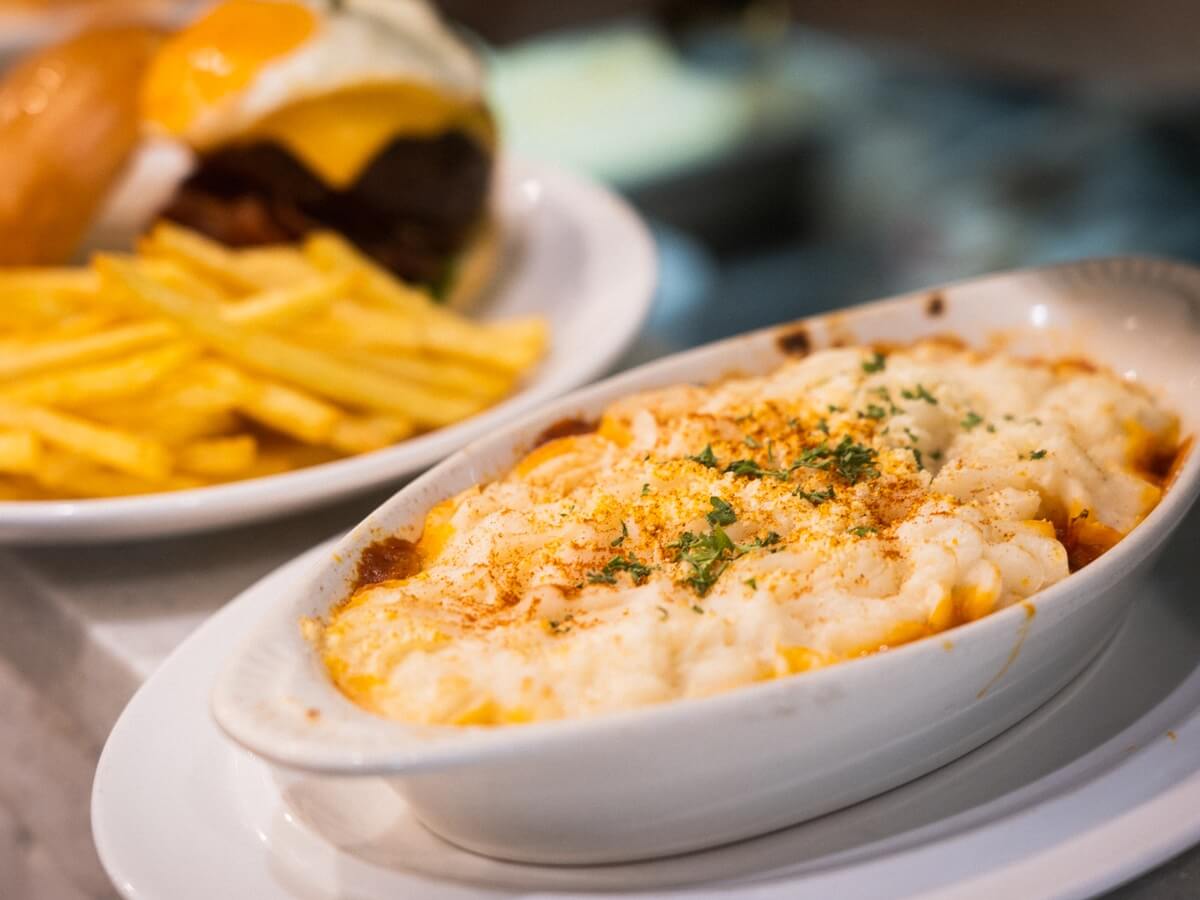 Other crowd favourites include the Good Shepherd's Pie, a hearty dish of ground beef layered with mashed potatoes. Our team loved this dish, particularly the addition of hard-boiled eggs under the top layer.
But the clincher was ending our meal with Staes' Flemish rice pudding (rijstpap), made from a recipe passed down from his mother.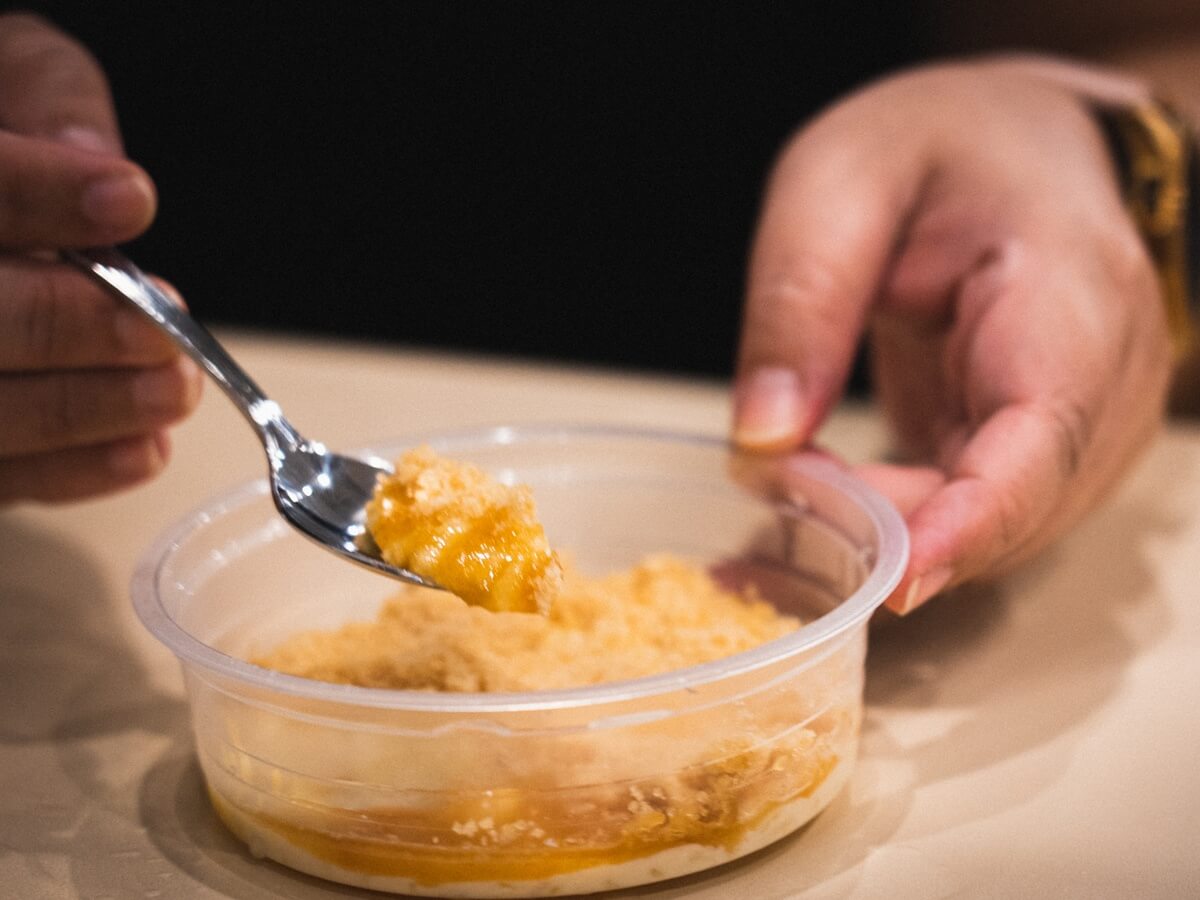 The priest makes and brings in a limited quantity of the pudding weekly, which he distributes to patrons who order his cocktails.
He also personally spoons a generous amount of dark-brown sugar molasses on top of the dessert before guiding you on how to eat it.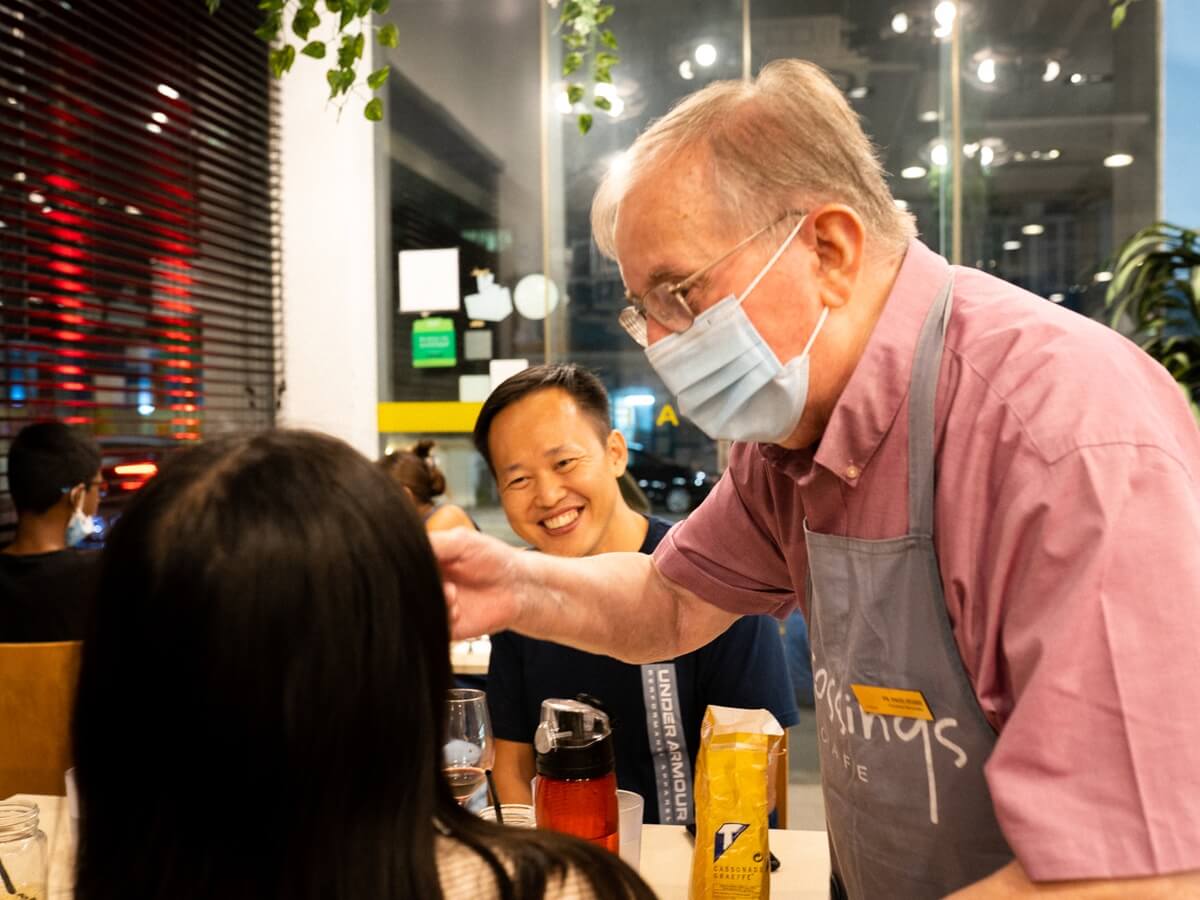 As the evening winds down and Staes prepares to make a move, he reminds us: "Enjoy and be a joy."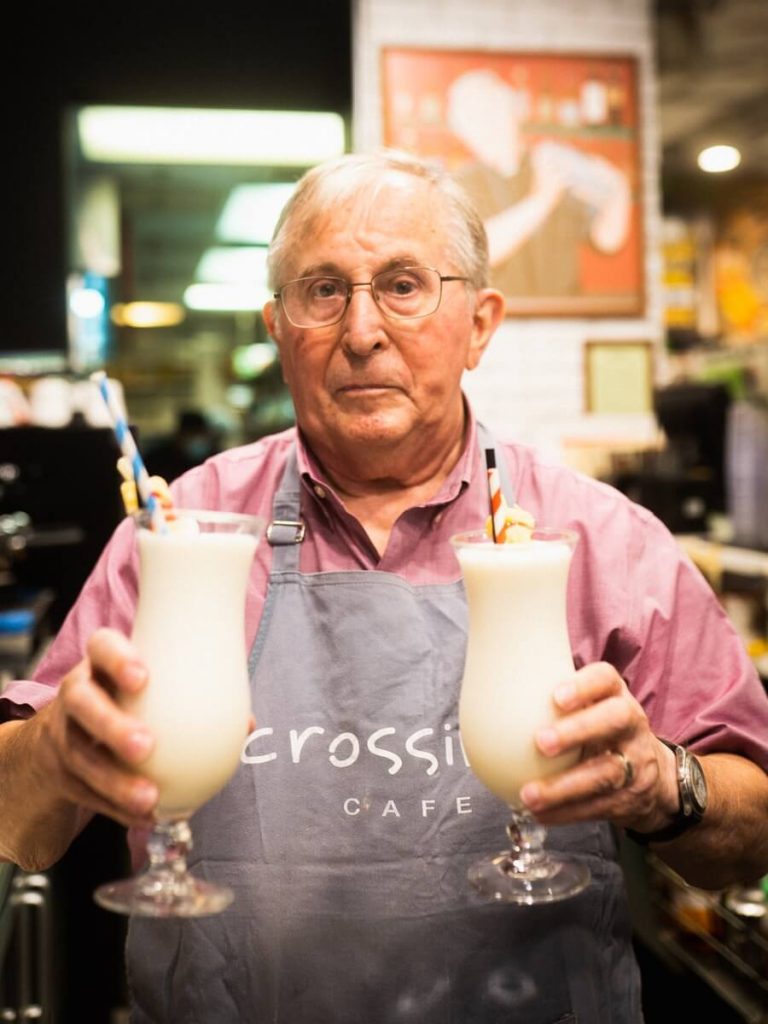 Catholic Centre, 01-01, 55 Waterloo Street
Open: Tuesday to Sunday (10am to 10pm)
Catholic Centre, 01-01, 55 Waterloo Street
Open: Tuesday to Sunday (10am to 10pm)