This Redhill kopitiam hires rental flat residents and serves amazing nasi padang, Peranakan food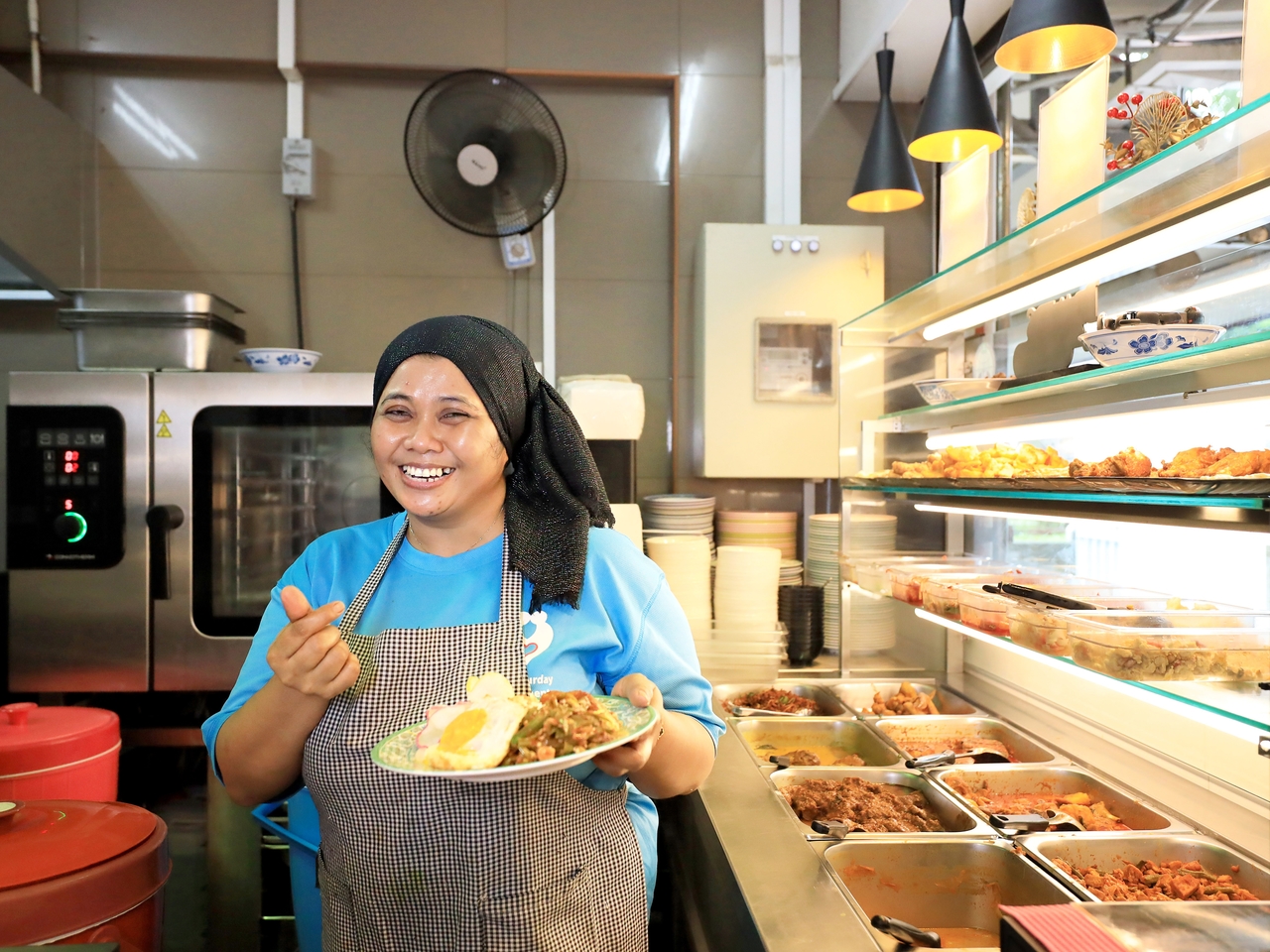 S17 Community Kitchen in Lengkok Bahru dishes out yummy, affordable meals
Dining here is an experience like no other, with delicious nasi padang by day and authentic Peranakan food by night
The man behind it is Raymond Khoo of volunteer group The Saturday Movement
Walking past Block 57 Lengkok Bahru, strains of jazzy music fill the air and tendrils of green adorn a wooden trellis at the shopfront of S17 Community Kitchen.
The staff, donning bright-blue shirts emblazoned with the words "Unconditional Love", go about their work with a smile and greet customers like old pals.
The customers, in turn, chat leisurely and exchange friendly banter while tucking into comforting plates of nasi padang.
This is no ordinary kopitiam (coffee shop) in the heartlands — but a space with a mission of bringing the community together.
In the heart of Redhill estate, S17 Community Kitchen is nestled among blocks of one-room rental flats, occupied mostly by seniors living alone.
It began operations in November 2020. By day, the modest culinary powerhouse turns out plate after plate of much-vaunted nasi padang. By night, it morphs into a Peranakan eatery.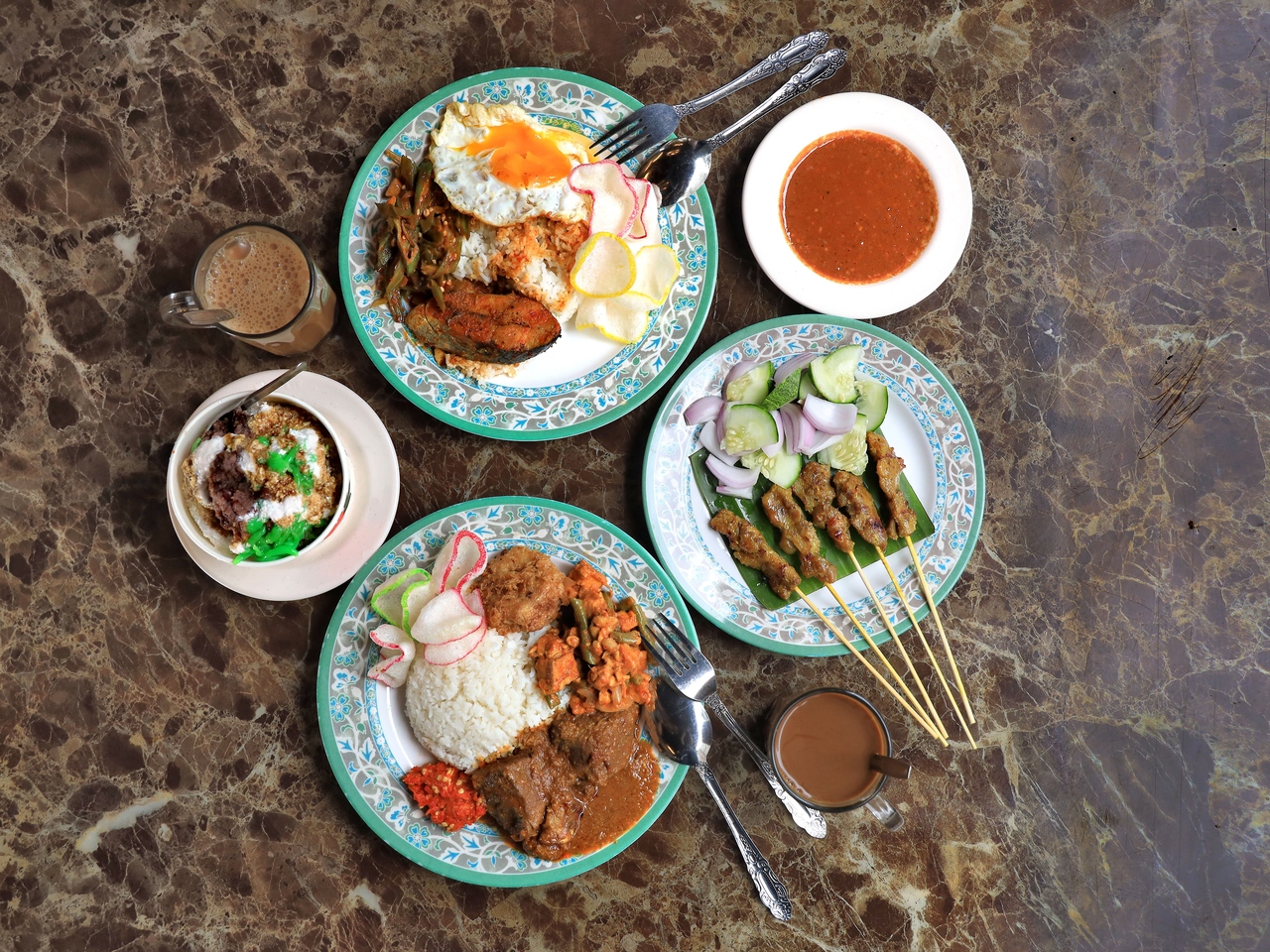 The man behind it is Raymond Khoo of volunteer group The Saturday Movement, which has been serving the Lengkok Bahru community for the last 11 years.
Khoo, 59, ran The Peranakan, an authentic Straits cuisine restaurant formerly located in the Orchard Road shopping district.
Every week, S17 Community Kitchen provides seniors and needy families living in and around Lengkok Bahru with about 500 meals.
On Saturdays, volunteers from The Saturday Movement go from door to door offering bread and fruit to beneficiaries.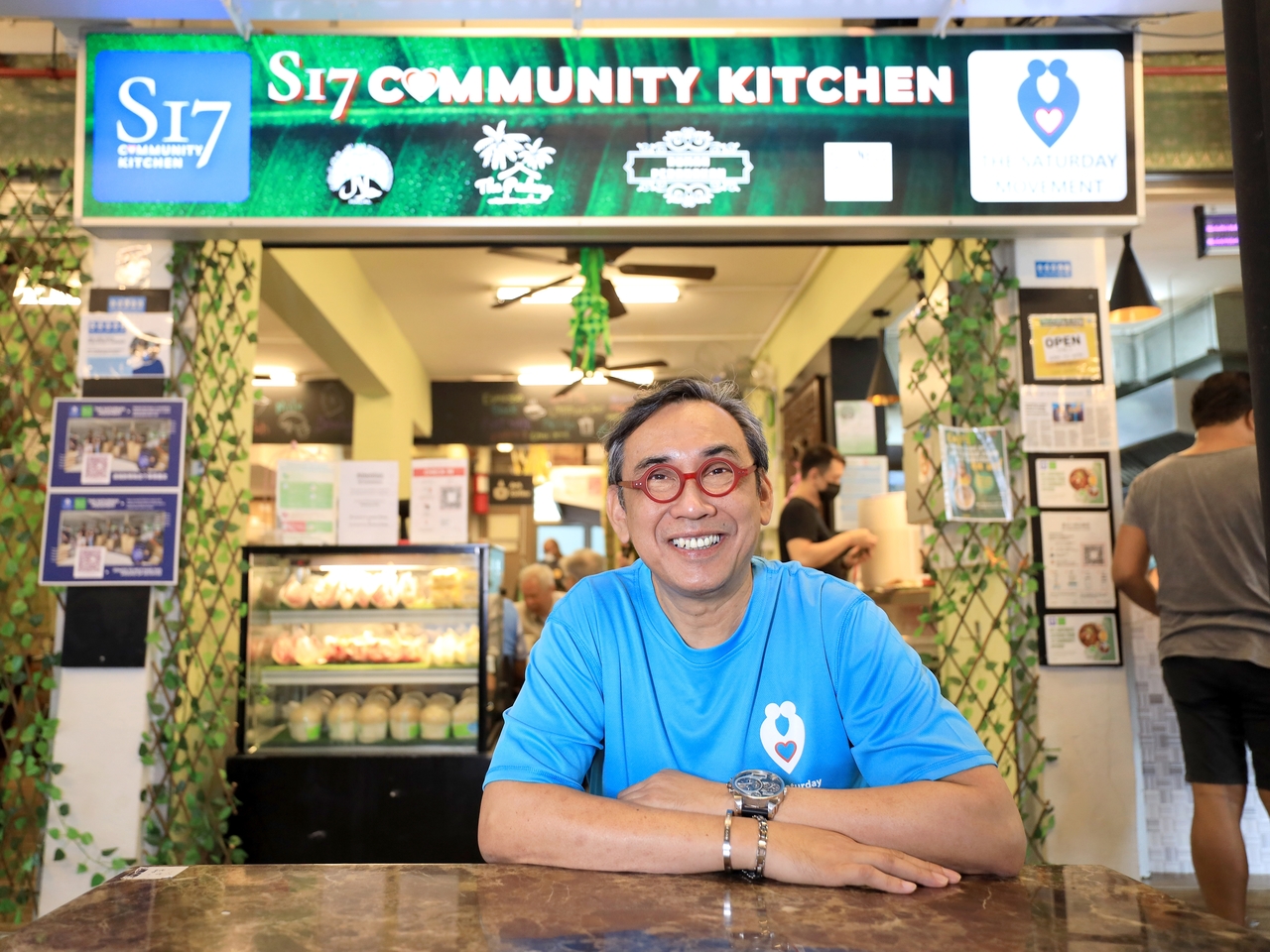 How it began
When Singapore entered a partial lockdown at the height of the pandemic in April 2020, The Saturday Movement had to stop its befriending programme, where seniors gathered for a meal at a neighbourhood void deck.
Although business at The Peranakan nosedived that period, Khoo pushed on with the food distribution exercise. The group doubled down and provided some 1,000 lunch and dinner meals from The Peranakan daily.
Despite their best efforts, the food would sometimes arrive cold. Some residents also preferred to eat at different times, while others had various dietary preferences.
"I've seen a lot of instances where beneficiaries get free food, but the quality isn't always there. If I were a resident and received a food packet full of soggy vegetables, gravy spilling all over, it's very disheartening," says Khoo.
That was when he realised the urgent need to provide a space closer to the community.
When an opportunity came to rent a coffee shop at Block 57 Lengkok Bahru, Khoo jumped at it.
And S17 Community Kitchen was born.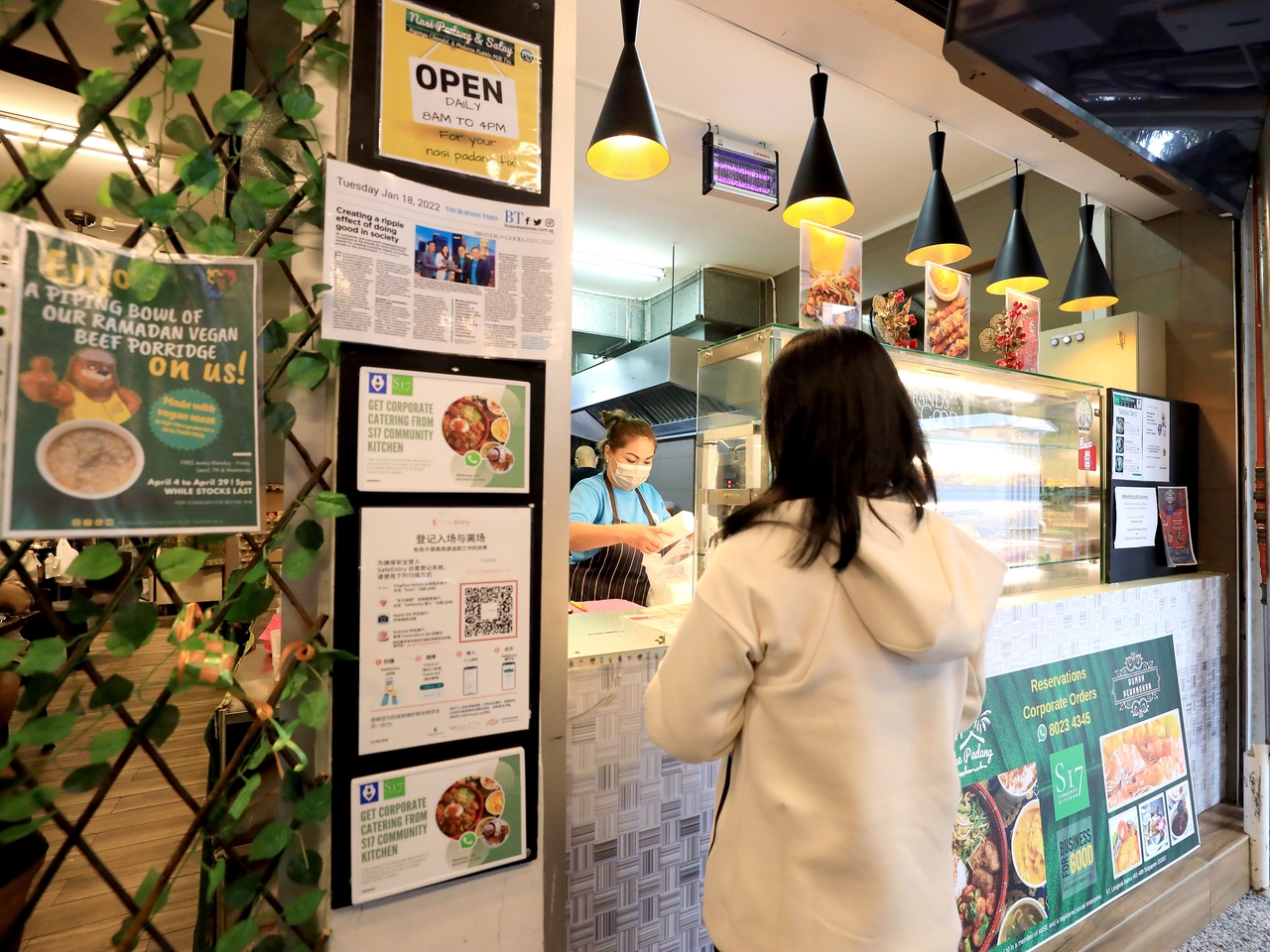 The space allows Khoo and his team the flexibility of offering beneficiaries coupons that they can redeem for hot meals any time they want.
A social mission
Seeing the community kitchen as an "incubator space", Khoo invited nearby rental flat residents who were keen on trying their hand at running a business to hone their entrepreneurial skills over six to eight months.
The hope was to give everyone an opportunity to venture into F&B, because the costs can be high.
Tenants pay half the usual rent, with Khoo subsidising the rest.
Rental flat resident Yusfiati, who goes by a single name, had been working as a cleaner for nine years before she took on the job at the nasi padang stall.
"It's different from cooking at home… It's a challenge, but I try my best," said the single mother of two.
Aside from cooking up a storm and dishing out sumptuous local delights, the 45-year-old volunteers with The Saturday Movement and enjoys connecting with fellow Lengkok Bahru residents.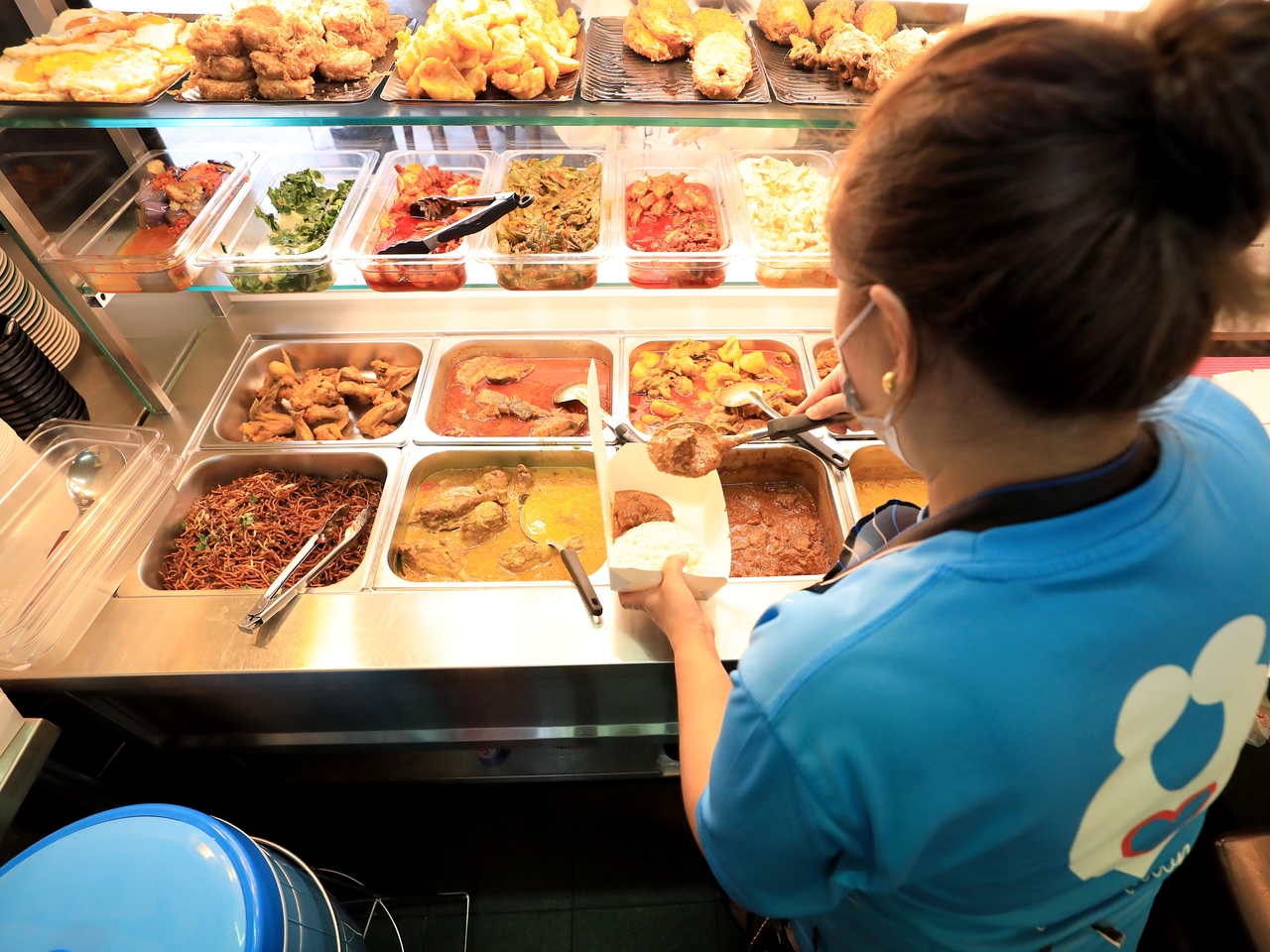 In all, S17 Community Kitchen has 10 crew members, including rental flat residents in their 70s and 80s.

A seasoned restaurateur, Khoo taught them everything from managing customers, costs and cleanliness to using the point-of-sale system.
For Khoo, taste is everything. For instance, he brought in kerisik, a paste made of grated and toasted coconut, to make the nasi padang dishes more flavourful.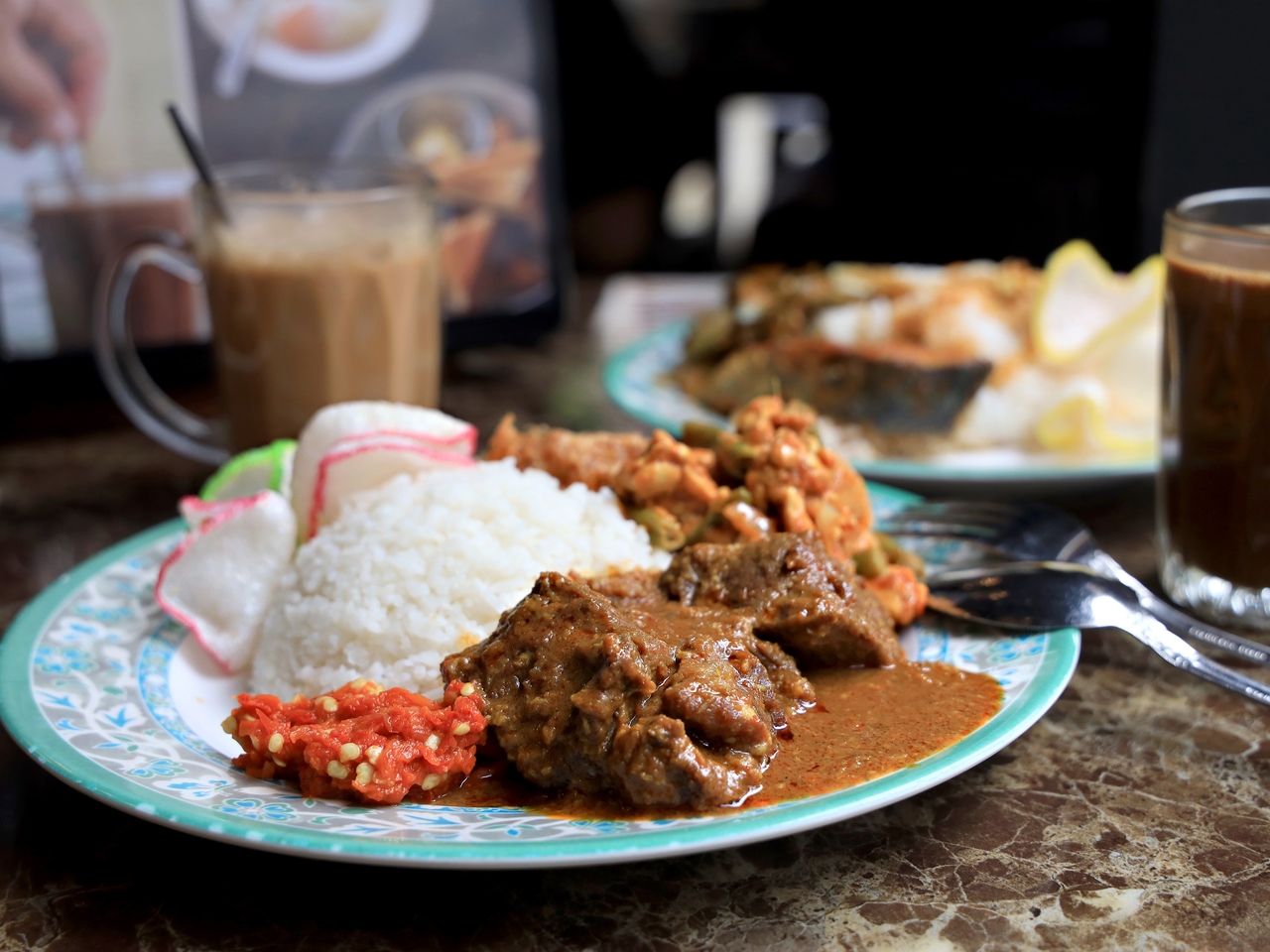 On Khoo's recommendation, I ordered a helping of chicken satay and the rendang "Sedap Set", which came with a hearty serving of tender beef rendang, potato begedil and vegetables topped with a dollop of sambal goreng.
The refreshing chendol was a sweet ending to the meal and a godsend on a hot weekday afternoon.
It's no wonder that a steady stream of customers throng the coffee shop at lunchtime.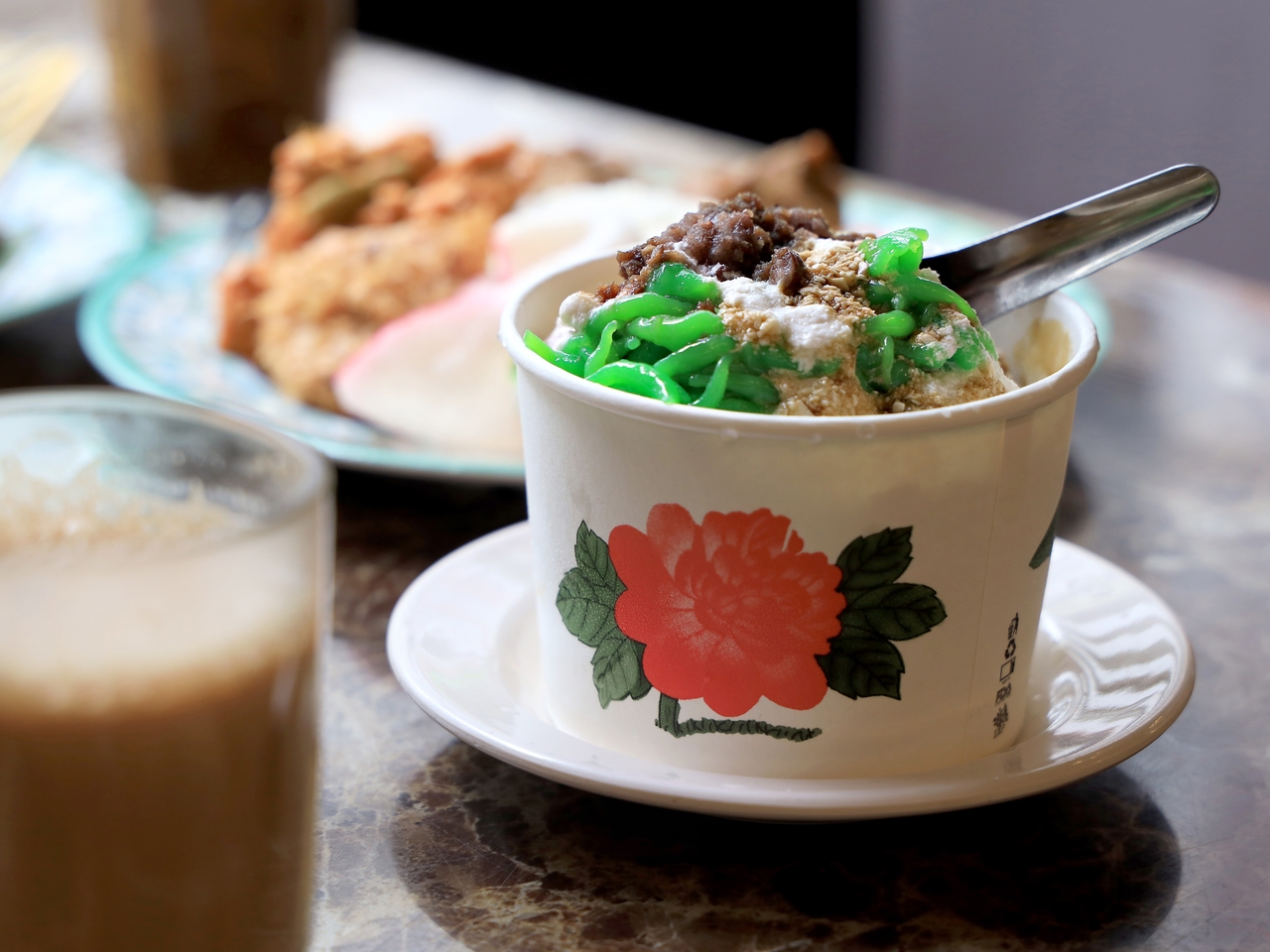 To keep the business and programmes humming, Khoo pumps in S$12,000 to S$15,000 from his own pocket every month. The community kitchen is neither linked to nor supported by any government agency.
The kopitiam doubles up as a help centre of sorts, too, Khoo jokes.
A familiar face in the neighbourhood, he's become the go-to "general secretary" whom residents consult on government letters, bills and other miscellaneous matters.
Every Monday, Wednesday and Friday, seniors visit the community kitchen to mingle over free coffee, Milo and snacks such as macaroni soup and pastries. The idea is to engage the community, so that they will take more proactive steps to "engage among themselves", says Khoo.
For instance, he's seen older residents who previously kept to themselves start making plans to go to the market together.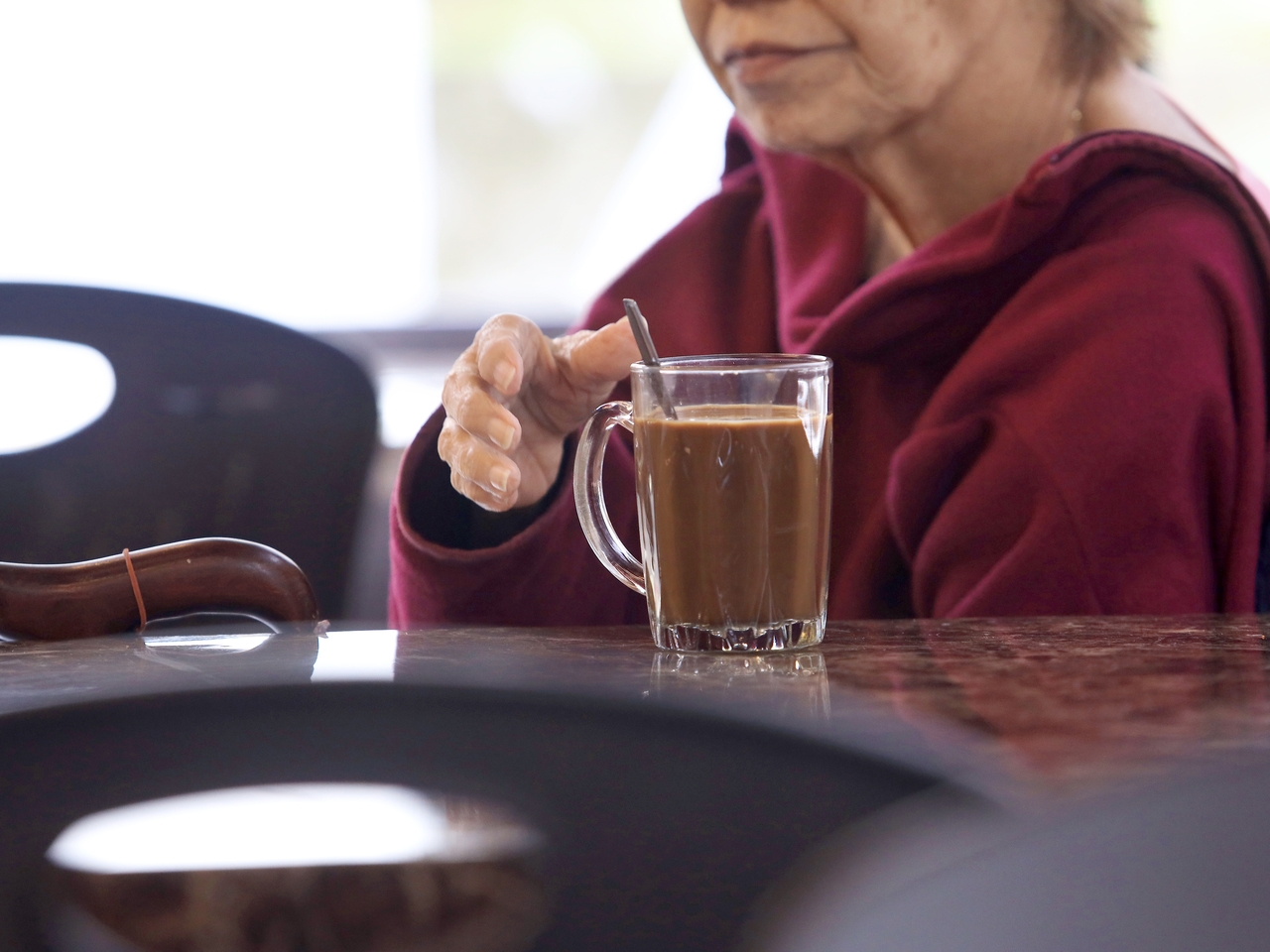 Authentic Peranakan food
When night falls, the kopitiam takes on a whole new identity and transforms into Rumah Peranakan, a restaurant that celebrates the rich heritage of Peranakan food.
Vibrant batik tablecloths run the length of the tables and the chandelier-shaped lights cast a soft, warm glow.
Helming the restaurant is chef Gabriel Chong, a third-generation Peranakan with more than two decades of F&B experience and a fierce passion for food.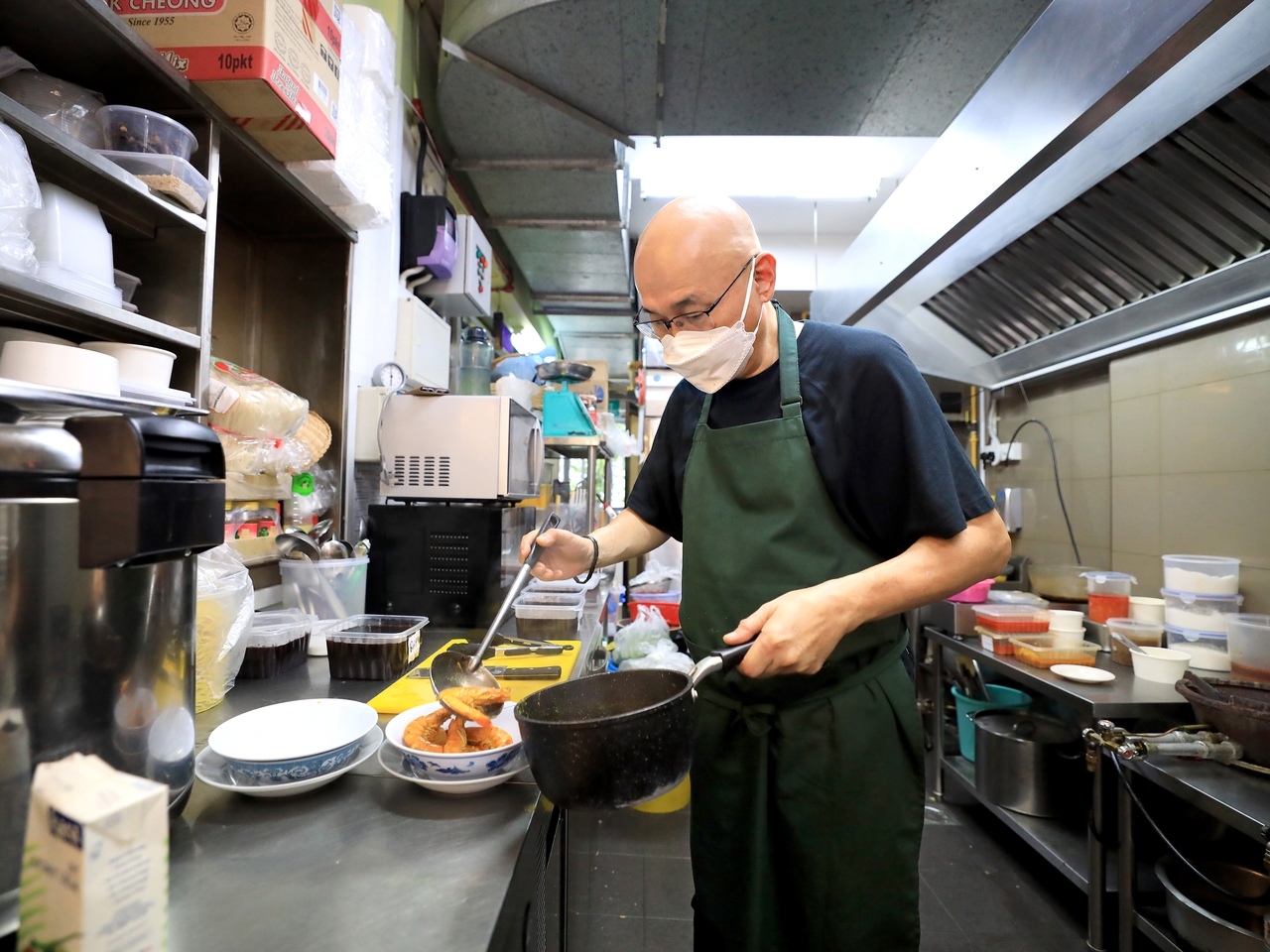 Among the standouts are the ayam buah keluak, a traditional Peranakan chicken dish cooked with tamarind gravy and buah keluak nuts.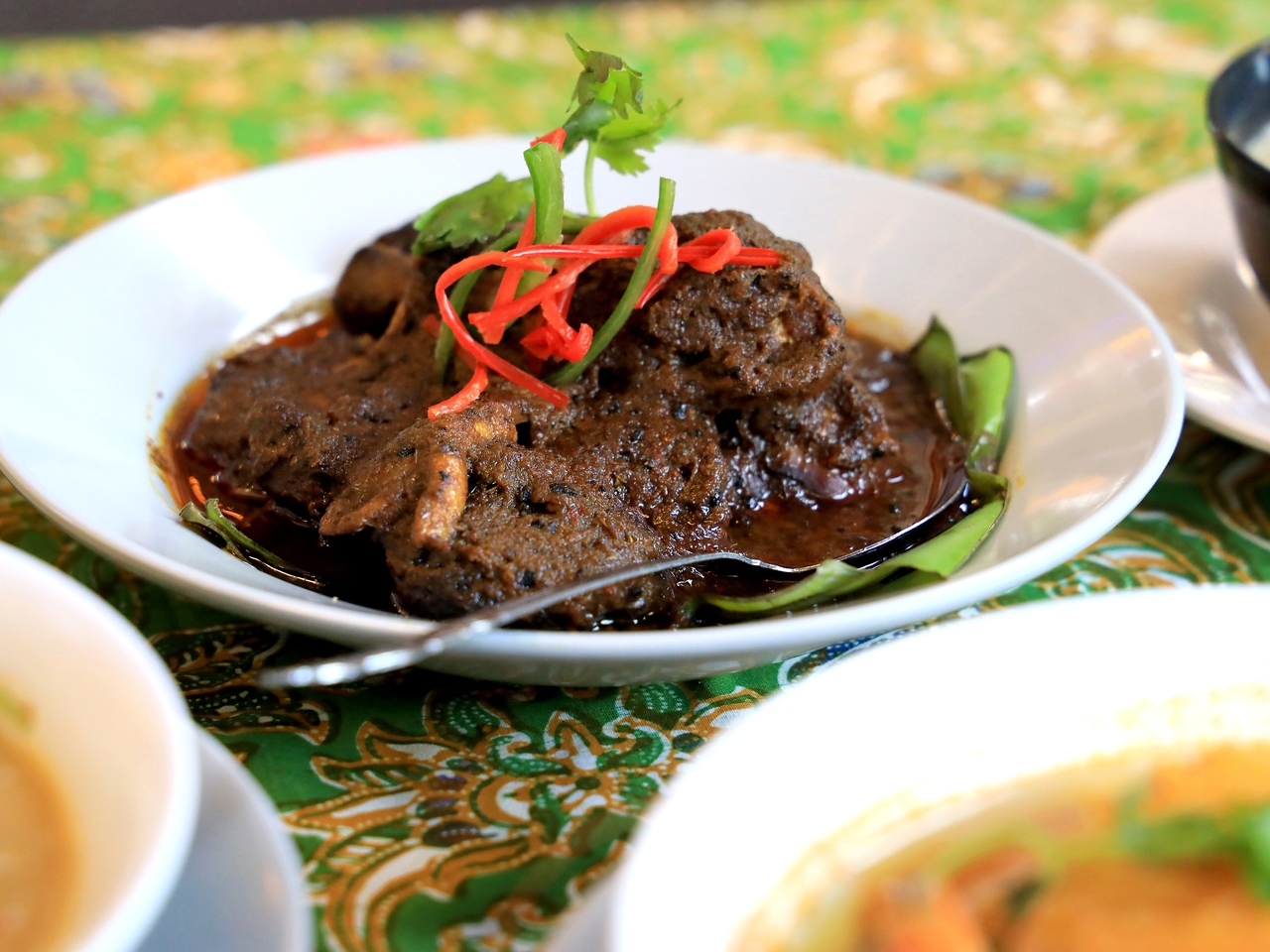 This was followed by the udang nenas (a light curry of prawns and pineapples), the vegetable of the day, and a delicious dessert of nangka pengat (jackfruit in coconut cream) with mung beans.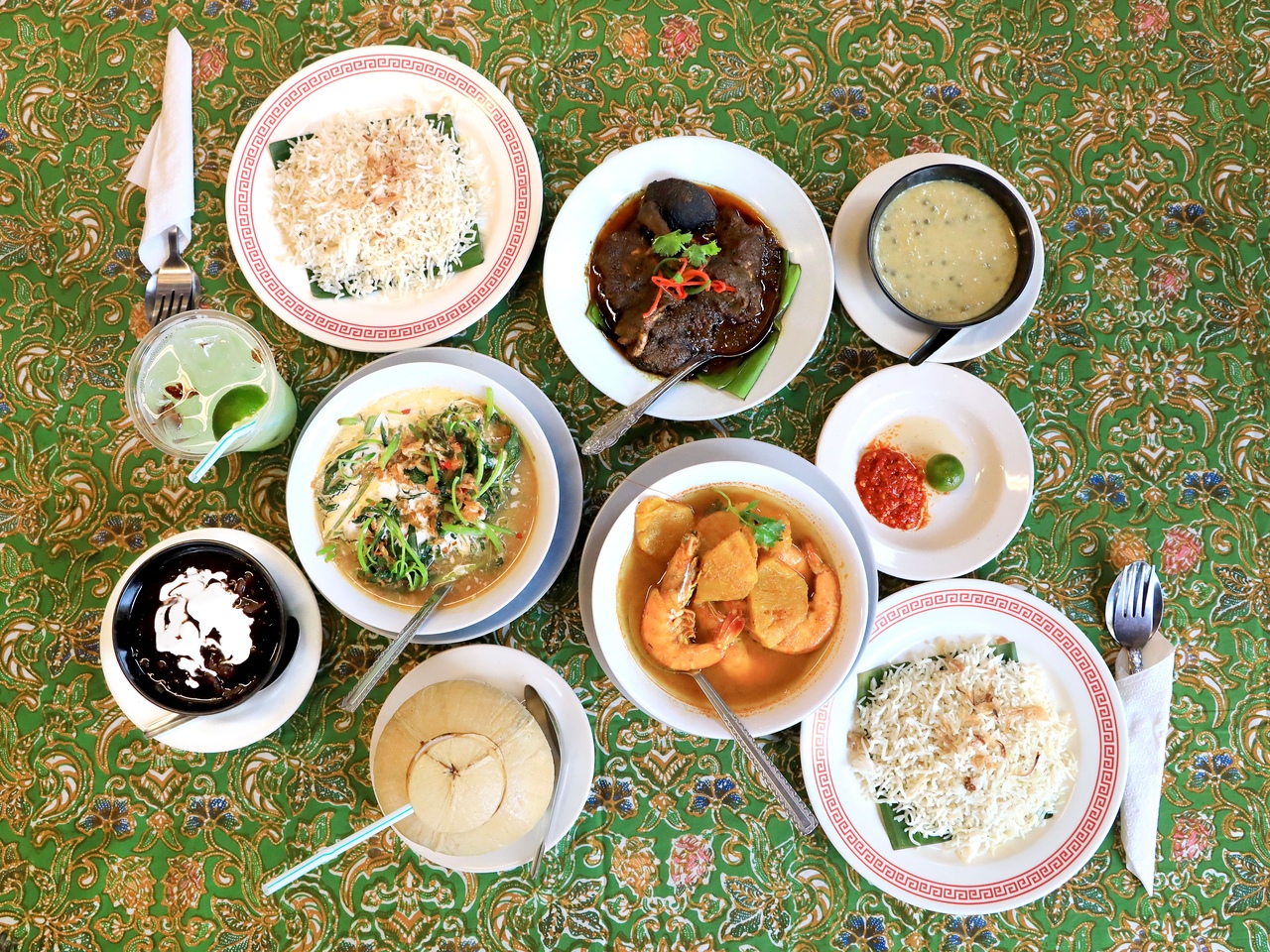 Propping up a community
For some residents in the area, S17 Community Kitchen has been a much-needed lifeline.
After her husband died from a fall at home last year, Tio Guek Eng, 70, had been whiling away her days by herself and passing the time watching TV.
On some days, the boredom and loneliness became too much to bear, she says.
She now goes about her days with a newfound purpose working at S17 Community Kitchen.
From 7.30am to 1.30pm, Tio has her hands full chopping vegetables, washing the dishes, and cleaning and clearing plates for about S$6 an hour. Her meals and drinks are provided.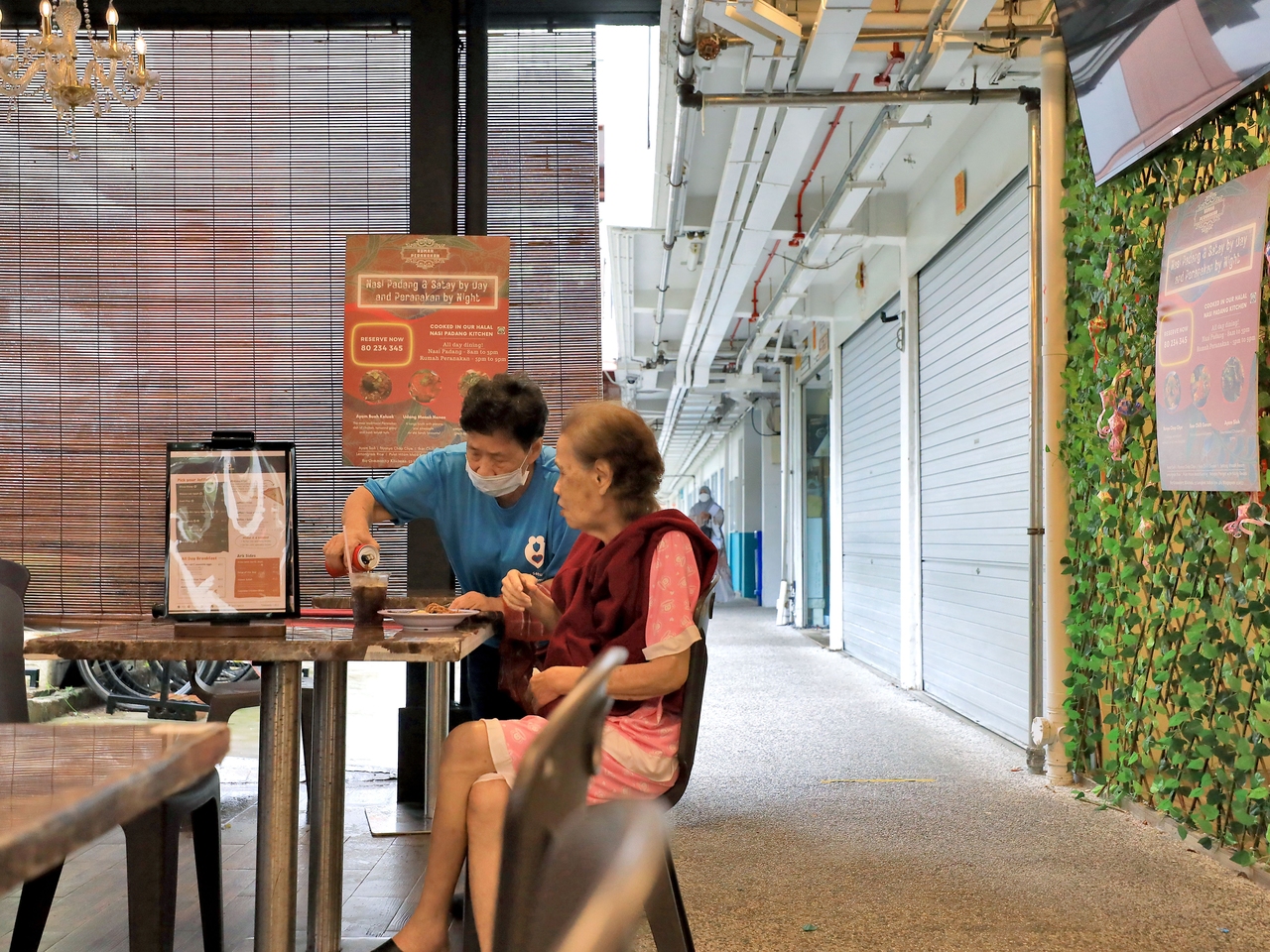 It's back-breaking work, but she's motivated by Khoo's social mission.
The days go by faster now, she says. Her daughters, who live separately, also have peace of mind, as people at the kopitiam can keep a watchful eye on Tio's well-being.
"The staff and volunteers here have a lot of heart and sincerity," says Tio. "They take care of the old people."
Khoo plans to start a vegetable garden near the kitchen to encourage farm-to-table dining and help residents save on buying vegetables from the market. Residents will grow fruit, herbs and leafy vegetables such as Chinese cabbage and choy sum.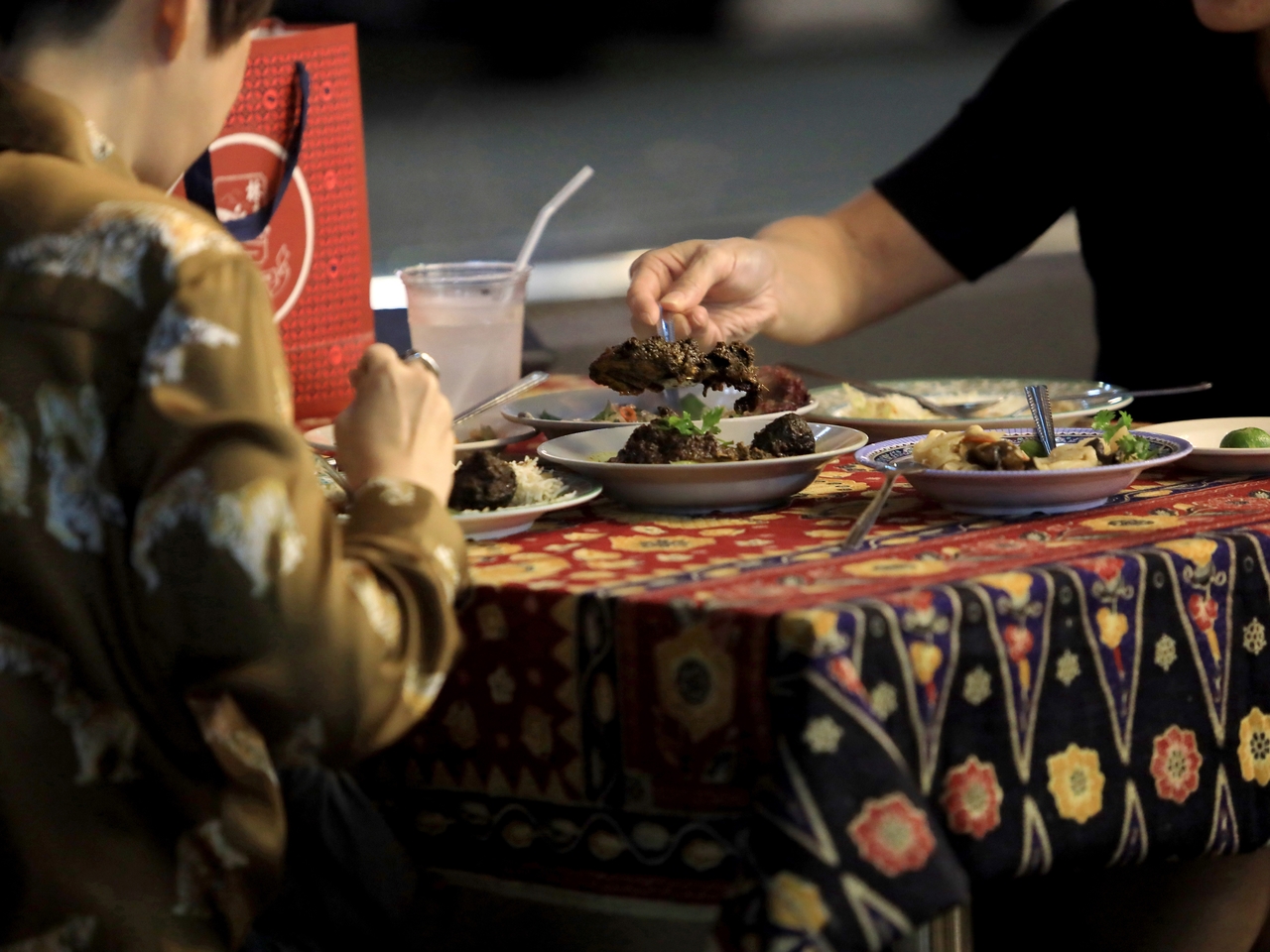 In July, he plans to open an ice-cream cafe in the same block that, by night, transforms into an experimental R&D space for chefs to work on new concepts and host dinners.
Profits from the dinners will be funnelled back into The Saturday Movement's work.
"Many people want to donate, but they don't always see where the funds go. Here, you can see the real impact on the people," he says.
S17 Community Kitchen is on the GrabFood delivery service. You can also book a ride there.
57 Lengkok Bahru, 01-489
Open: Monday to Saturday (8am to 4pm, 5pm to 9pm)
57 Lengkok Bahru, 01-489
Open: Monday to Saturday (8am to 4pm, 5pm to 9pm)
---