5 hole-in-the-wall cafes to check out in Singapore's south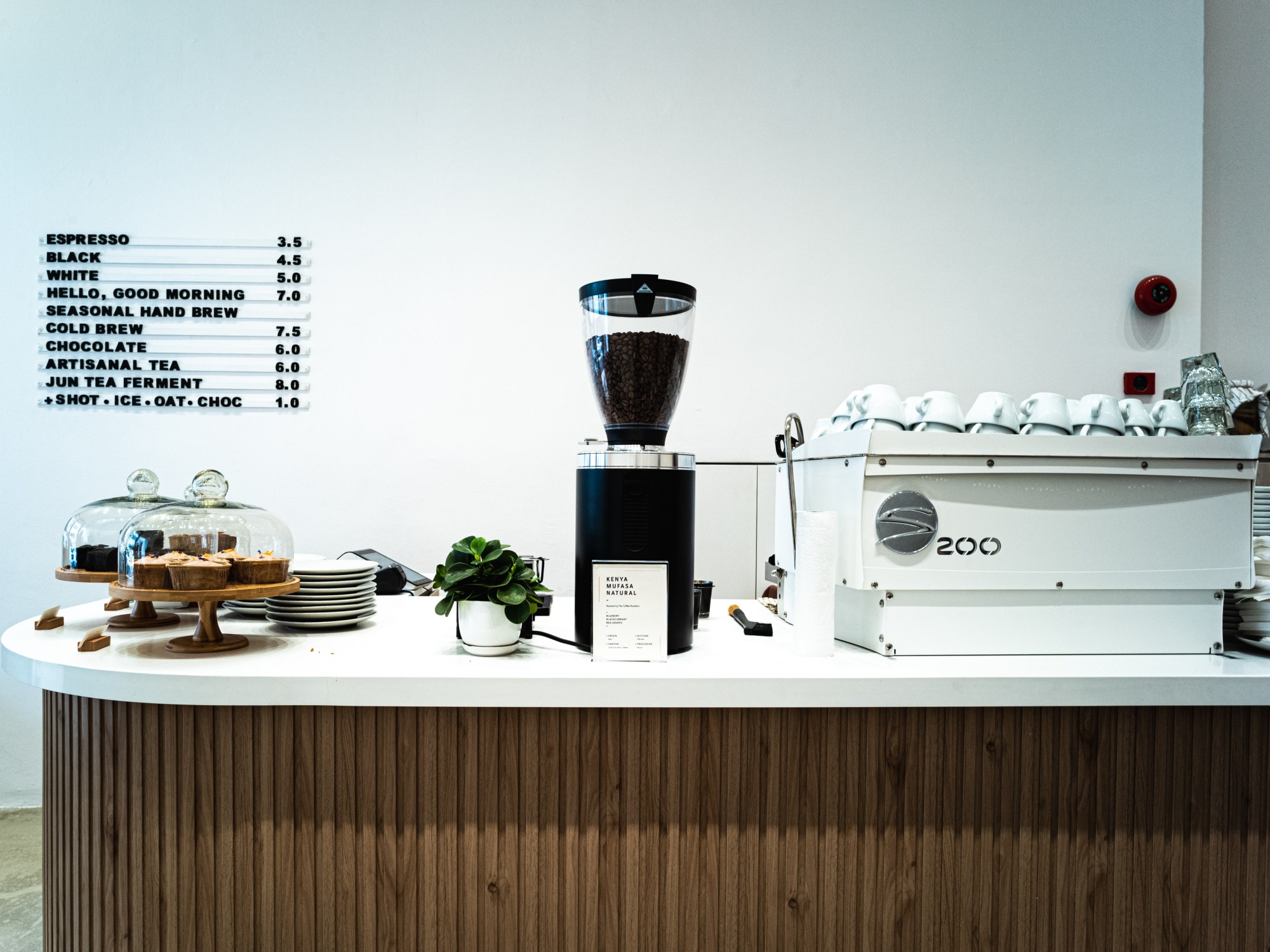 This is the first instalment of a five-part series on hole-in-the-wall cafes in Singapore.
If you work in the city area and must have your morning coffee before staring down an intense workday, then you'd be familiar with the daily toss-up between missing your daily cuppa (no thanks to peak-hour queues) and simply accepting the reality that you'd arrive late to work — all in the name of snagging that cup of joe.
Trust me, I'd faced the "is this cuppa worth my being late?" dilemma too many times.
Enter hole-in-the-wall cafes — coffee places so hidden that you'd probably spend more time finding them than standing in a queue. To save you some time, here are five hole-in-the-wall cafes in Singapore's south to satisfy your caffeine needs.
1. Alchemist at CIMB Plaza
30 Raffles Place, B1-11
Nearest MRT station: Raffles Place
Open: Monday to Friday (8am to 5pm)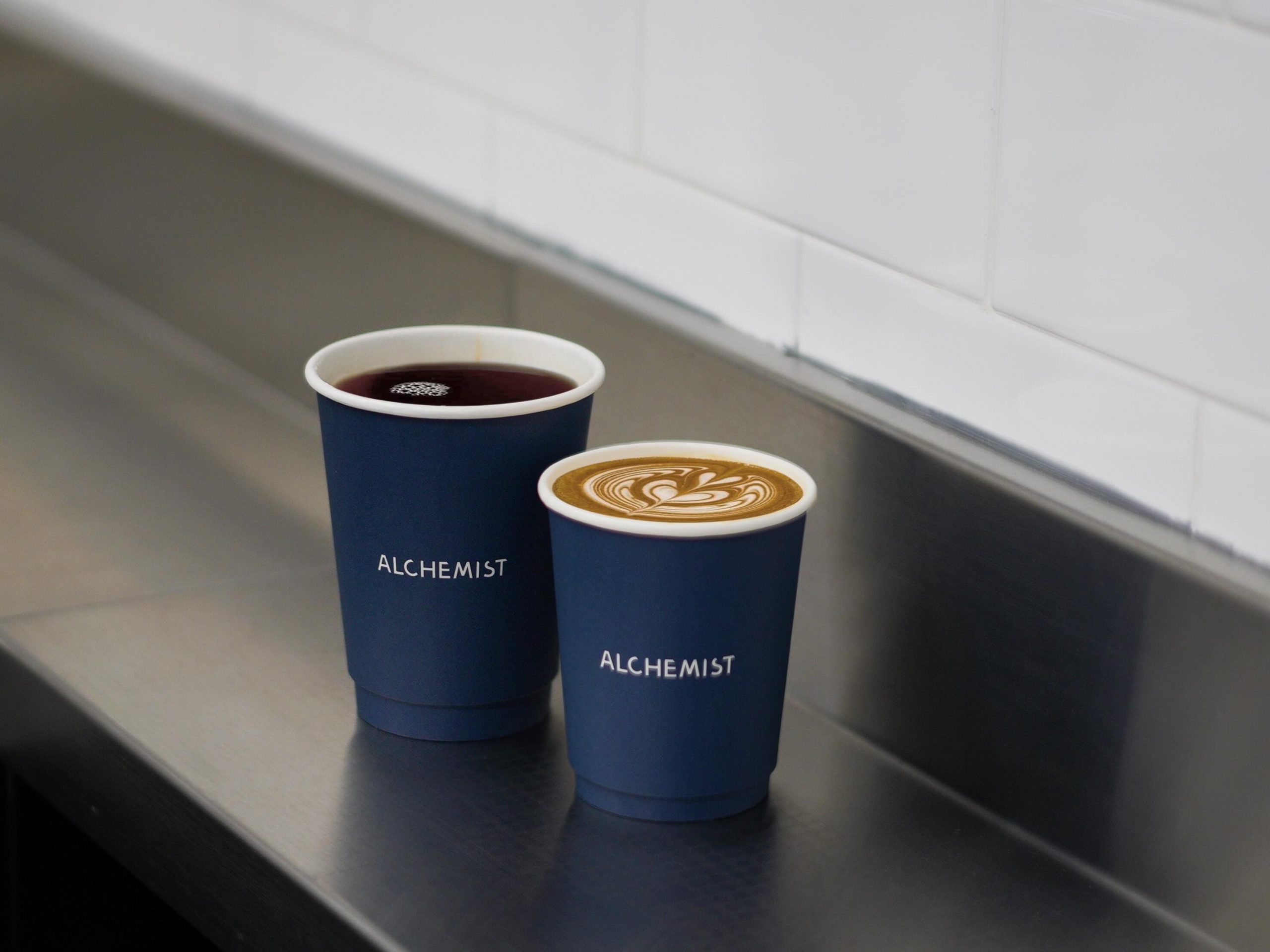 Alchemist's sixth outpost is reminiscent of its first outlet at International Plaza — small, simple and dedicated to fuelling office workers with potent brews.
Tucked away in the basement of CIMB Plaza (formerly Change Alley Mall) and imbued with a dark Victorian theme, you probably wouldn't have known Alchemist had set up shop in the heart of Raffles Place unless you followed the scent of freshly roasted beans from the first floor down.
If you're in a hurry, its standard Black and White coffees are good to go. But if you have more time to spare, its pour over, which the baristas spend a good two minutes and 15 seconds brewing, is well worth the wait.
What to order: Pour-over coffee (S$6 to S$8)
2. Round Boy Roasters
146 Jalan Bukit Merah, 01-1092
Nearest MRT station: Outram Park
Open: Tuesday to Friday (8am to 3pm); Saturday and Sunday (8.30am to 4.30pm)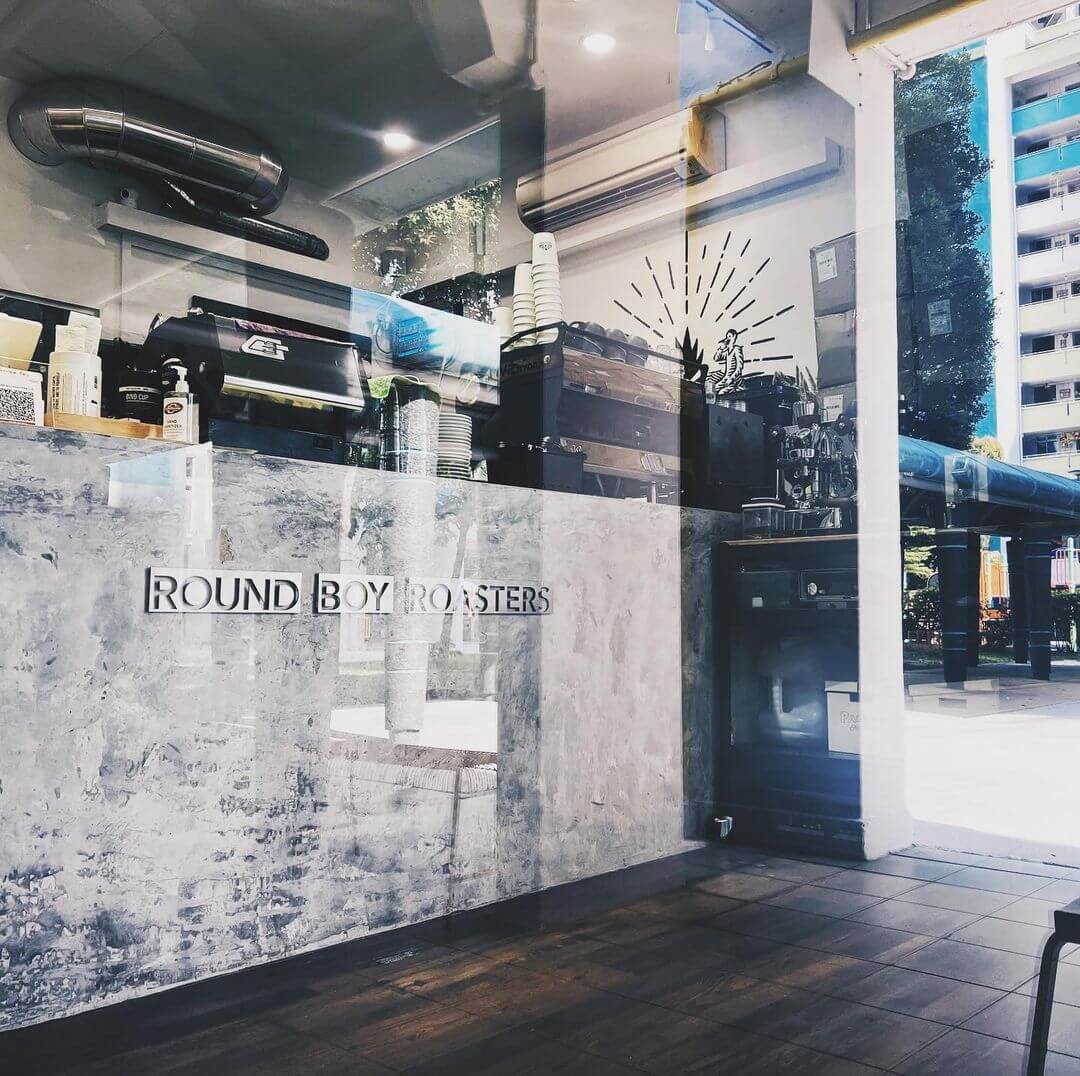 Situated on the ground floor of a mature public housing estate, Round Boy Roasters stands out among the older shophouses with its modern, industrial vibe and pick-up boxes — which resemble letterboxes — on its exterior. Founded by a group of friends, the establishment has grown from a shop to a full roastery and cafe supplying coffee to caffeine lovers and several cafes.
The team's passion for coffee is evident throughout the space, where you can pop in, grab a coffee and have a chat with them about coffee. Pick up a tip or two on how to choose your beans, which machines and grinders you should get, or even sign up for a workshop with them. If you'd rather skip to the good part, they also sell bottled ready-to-drink coffee concentrate, in addition to the fresh brews you can find at the shop.
To use one of its cute pick-up boxes outside the cafe, arrange for self-collection when ordering from its online store.
What to order: Espresso (S$4.50), White Widow ready-to-drink coffee — slow-steeped cold brew mixed with milk (S$7.50)
3. Fahrenheit Coffee
Fu Yuen Building, 01-00, 75 Beach Road
Nearest MRT stations: Bugis, Esplanade
Open: Monday to Sunday (8am to 6pm)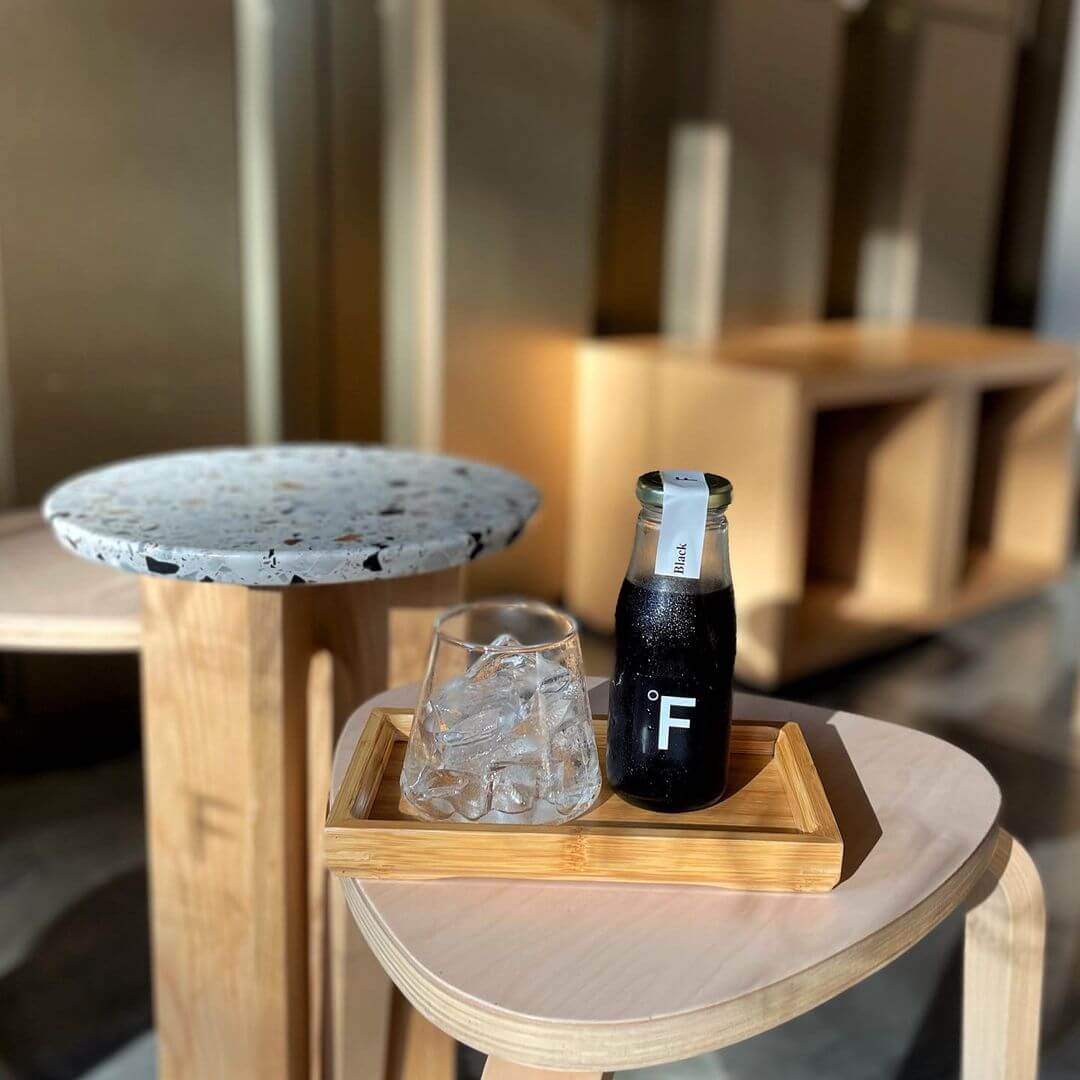 Located in the lobby of Spa Club on Beach Road, Fahrenheit Coffee blends in surreptitiously with the spa's reception area. But step through the spa's doors and you'll catch a whiff of coffee beans mingling with the gentle, relaxing scent of a spa establishment.
Fahrenheit Coffee serves coffee from beans roasted by Community Coffee, which sources its coffee from businesses that value social responsibility.
The tranquillity of the cafe lobby is a stark but welcome respite from the busy Beach Road traffic. If you wish to take your to-go coffee up a notch and enjoy a leisurely afternoon in one of the most laidback cafes in Singapore's south, the place also serves up sweet treats such as kardemummabullar (Swedish cardamom buns) and caneles in assorted flavours.
What to order: °F Cold Brew (S$8), kardemummabullar (S$6.50)
4. Monument Lifestyle at Duxton Road 
75 Duxton Road
Nearest MRT station: Tanjong Pagar
Open: Monday to Friday (8am to 7pm); Saturday and Sunday (9am to 7pm)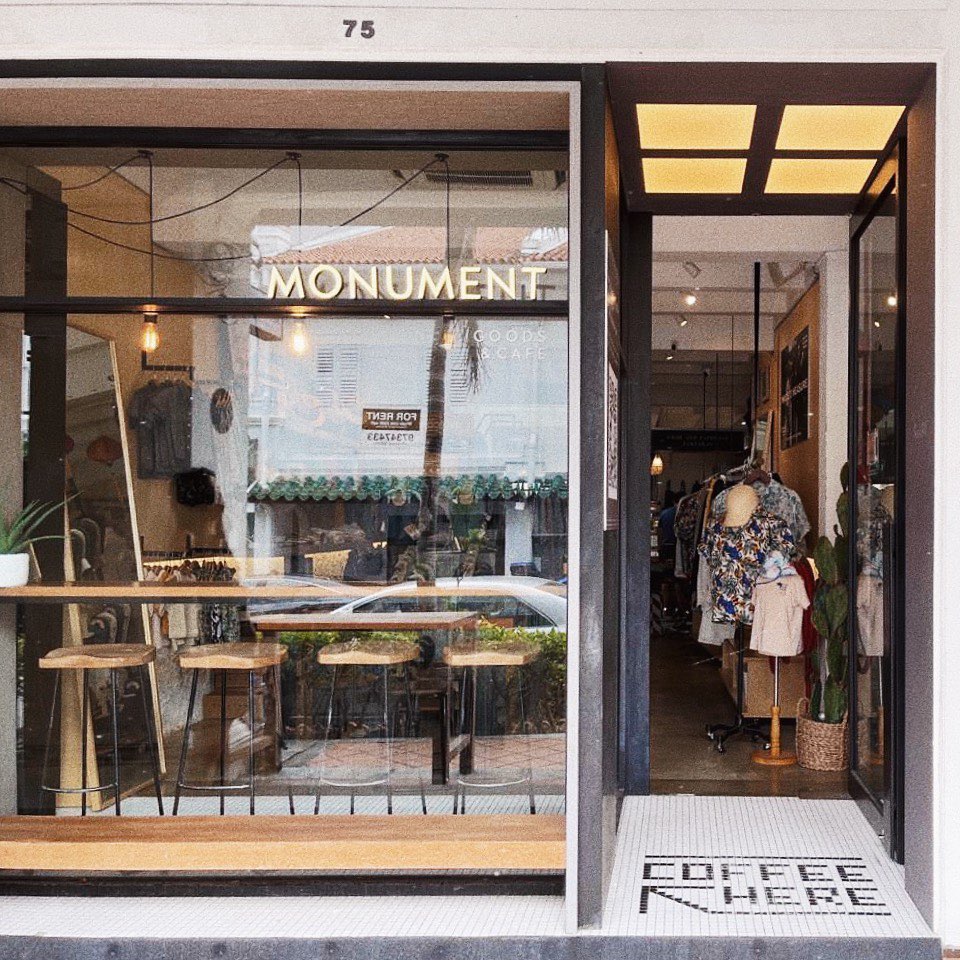 When it comes to hole-in-the-wall cafes in Singapore's south, Monument Lifestyle truly takes the cake. Its cafe component sits at the back of a retail store of the same name, hidden behind shelves stocking everything from clothes to candles and snacks.
Monument is a hot favourite among office workers in the area, many of whom get their coffee to go. So the cafe is usually quiet, save the post-lunch crowd.
Besides turning out robust coffees made with San Franciscan-roasted beans (the only one in Singapore to do so), Monument dishes out New York-style bagels from bagel joint Schmear, which once occupied a space at Sentosa Cove. Californian coffee and New York bagels sound quite the killer combo to start your mornings with.
What to order: Bagel (S$4.50) with schmears (S$2.50) in assorted flavours such as sundried tomato, and garlic and herb
5. Pinhole Coffee Bar
27 Purvis Street, 01-02
Nearest MRT station: Esplanade
Open: Monday to Sunday (8am to 5pm)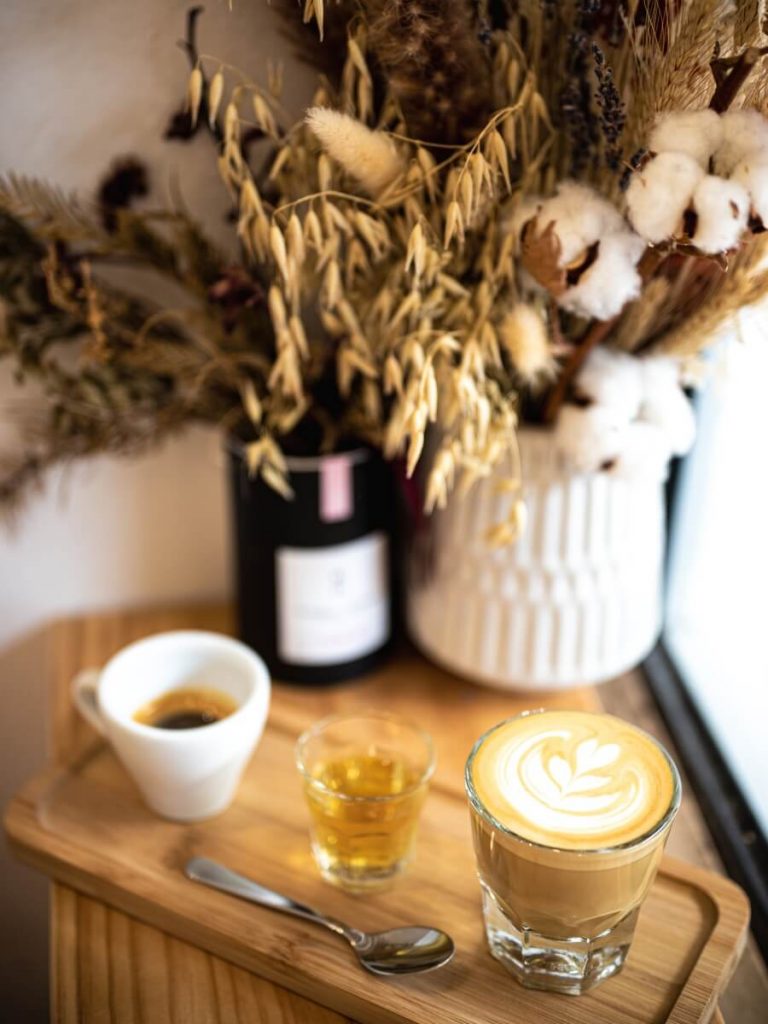 Pinhole Coffee Bar isn't quite as hidden as its name suggests, but you'll be forgiven for missing it at first glance, because the cafe's Chinese signboard isn't even its own. The only indication that the place houses a cafe are its patrons sitting on the tastefully mismatched wooden furniture outside, sipping coffee.
The minimalist coffee bar's sweet spot between the bustling neighbourhoods of Bugis and City Hall means that it sees a fair stream of busy office workers checking in for their morning brew.
I like the coffee bar's elongated counter set-up, which promotes seamless interaction with the baristas. Order its signature Hello, Good Morning, a tasting flight comprising a cold brew, single-shot espresso and latte, and the friendly Pinhole crew will even take you through the tasting order and each drink's backstory.
What to order: Hello, Good Morning tasting flight (S$7) and lemon loaf (S$5.50)
Alchemist, Round Boy Roasters, Fahrenheit Coffee, and Monument Lifestyle at Duxton Road are on the GrabFood delivery service. You can also book a ride to these places.