How to make boba pearls from scratch and the best places to get them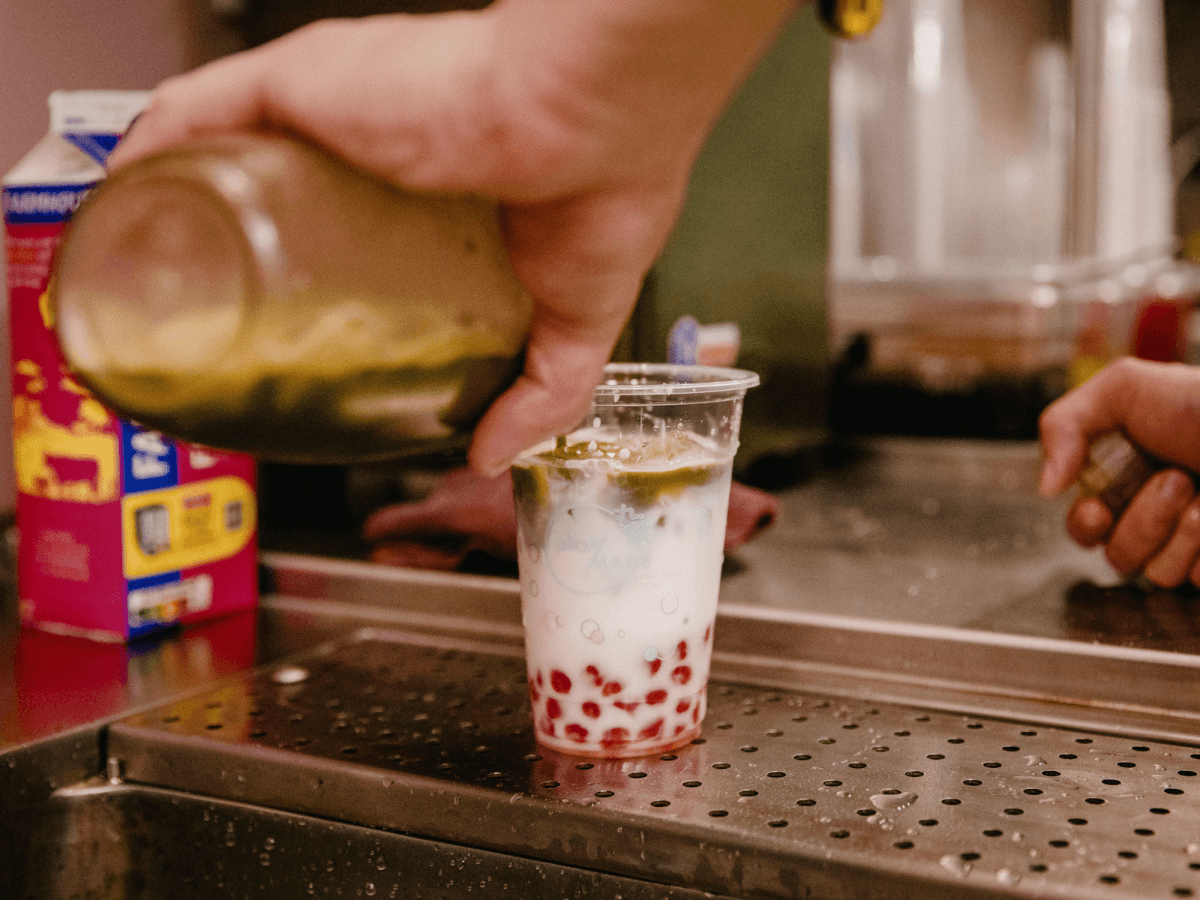 Bubble tea and pearls have come a long way since their initial wave in the early 2000s
Pearls used to be mass-produced in a factory, but many specialty stores now offer freshly made boba with premium ingredients
Playmade has rolled out eye-catching pearl flavours such as carrot, wasabi and even mala over the years
HungryGoWhere takes a look at how specialty bobas are made from scratch  
From Scratch is a series exploring the origins of foods that are popular in Singapore and the work that goes into making them.
Whether you call them bubble tea pearls or boba, one thing is for sure — we all love the way they're delivered into our tummies. 
Most of us have come to know bubble tea as a handshaken tea-based drink, with the dark tapioca pearls (or bubbles) that give the drink its name nestled within the liquid.
It may have had its origins in Taiwan, but it has since grown to capture the hearts of beverage drinkers across the globe, especially among communities with a strong Asian diaspora.
Singapore was not immune to its charms, of course. In the early 2000s, a wave of bubble tea shops took hold in the heartlands, with students and youth among their most ardent fans.
At the moment, bubble tea is enjoying a revival of sorts, with major international names making their presence felt. And it's set to expand even further, to the tune of about US$4.3 billion (S$5.9 billion) internationally over the next five years, notes Crystal Wee, co-founder of bubble tea chain Playmade, citing recent studies.
This new wave has brought fresh takes on old recipes.
There's a veritable smorgasbord of tea flavours, types and toppings so bubble tea drinkers have their every need met.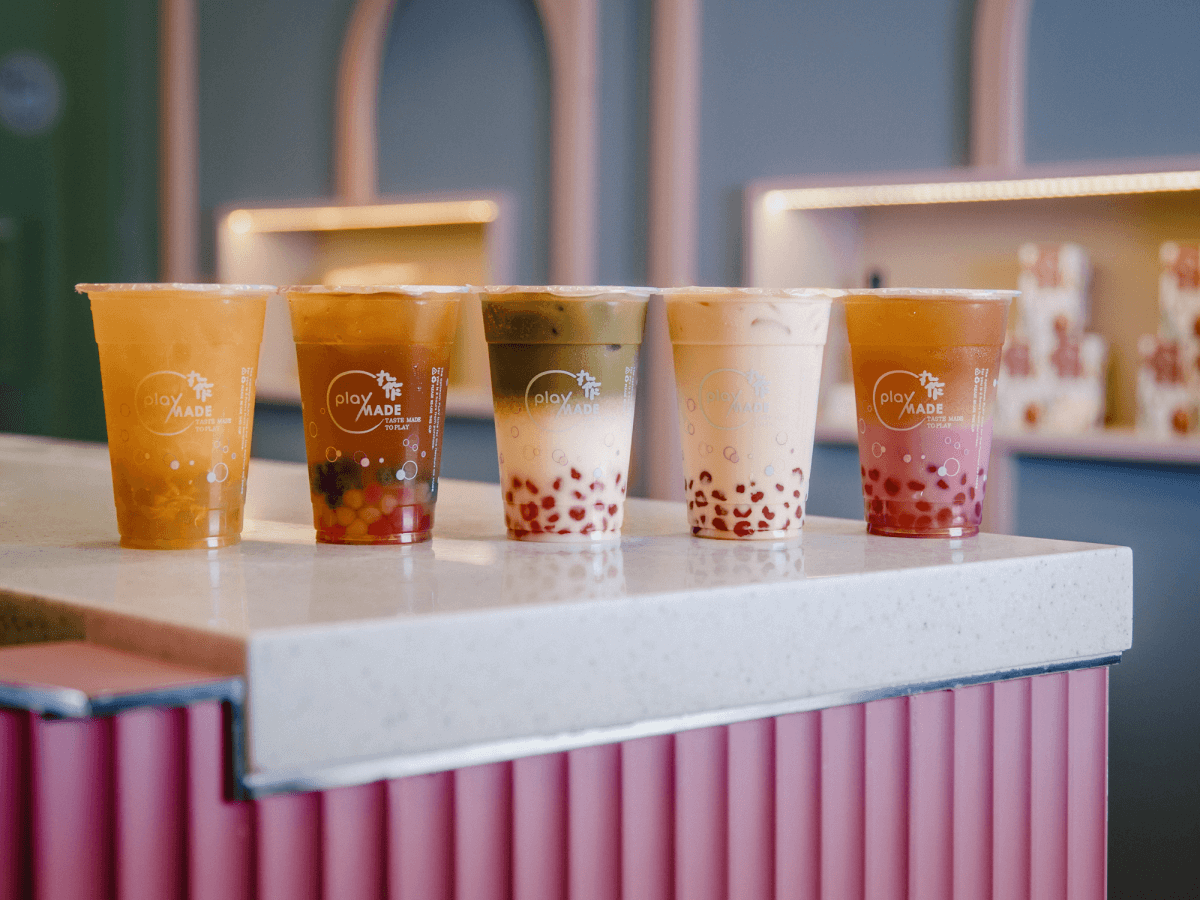 In making pearls, bubble tea chains have broken the mould. Gone are the traditional, factory-made tapioca pearls. In their place, unique flavours and premium ingredients have emerged.
And now, pearls are no longer unique to just bubble tea. Boba can be found in cakes, pastries, desserts, and even — at one point — hotpot.
How Playmade started
Playmade's co-founder Amanda Poo, 34, was never a fan of those black, run-of-the-mill tapioca pearls. Yet, on a trip to Taiwan, she was pleasantly surprised by OneZo's housemade specialty pearls. 
OneZo is billed as the first-ever bubble tea brand to handcraft its tapioca pearls in-house.
She loved it so much that she raved about it to her friends and relatives back home, including Wee, 36, her husband's cousin.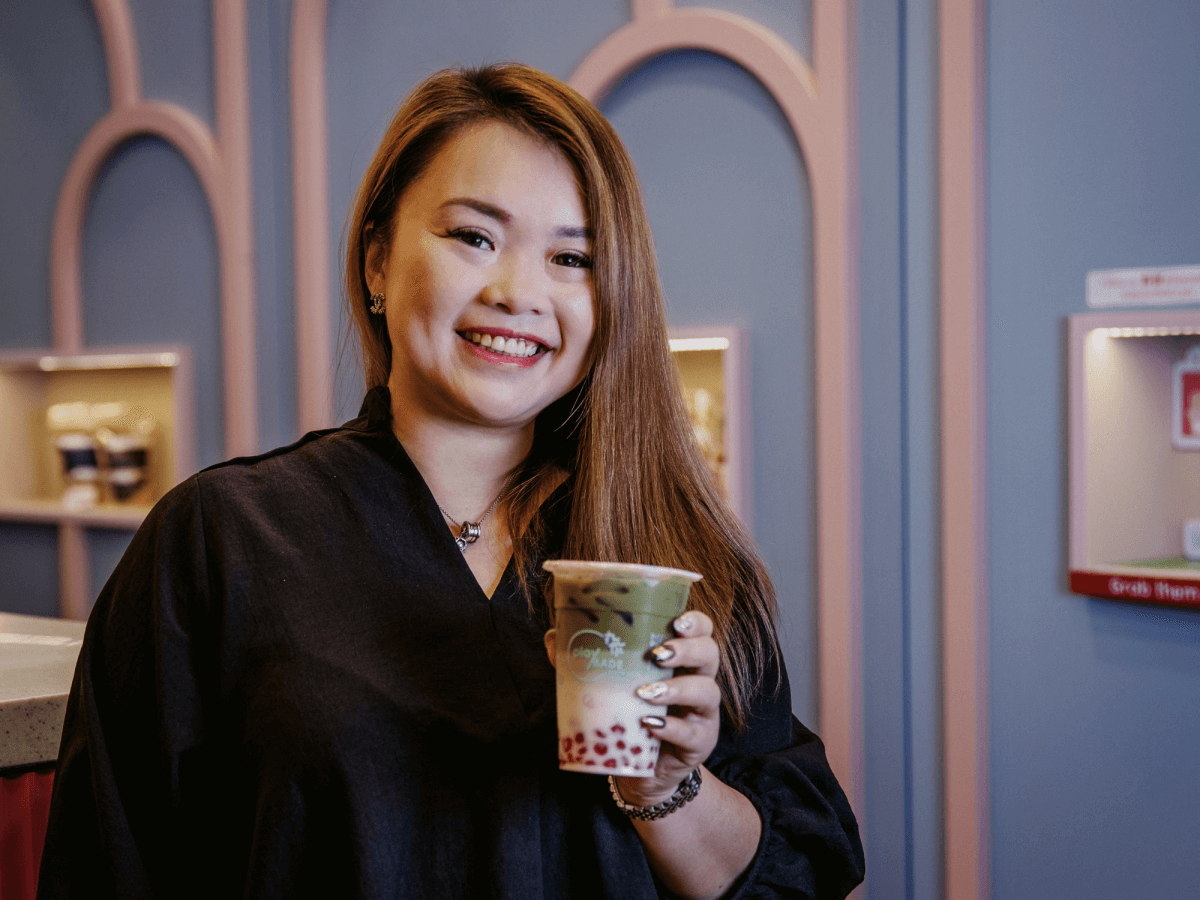 Despite having no experience in F&B, the pair took a leap of faith. They joined forces and embarked on a month-long training programme in Taiwan to become boba masters. 
The Playmade chain was thus born in 2017 with its first store at the Tampines 1 shopping centre. 
It started out with OneZo's signatures, such as pink cactus, black sesame and burnt caramel pearls. It later worked with the parent brand to create its own varieties.
Since then, Playmade has been broadening its offerings. 
A new concept, Playground by Playmade, serves Taiwanese cuisine, including iconic dishes such as egglets (egg or bubble waffles), Taiwanese chicken rice and sandwiches. At present, there are two outlets at Ang Mo Kio Hub and Seletar Mall.
The egglets, in particular, come with a surprise. Peel them apart to uncover your favourite pearls ensconced in each spherical segment. Some Playmade stores, such as the one at VivoCity mall, have also begun selling this since 2021.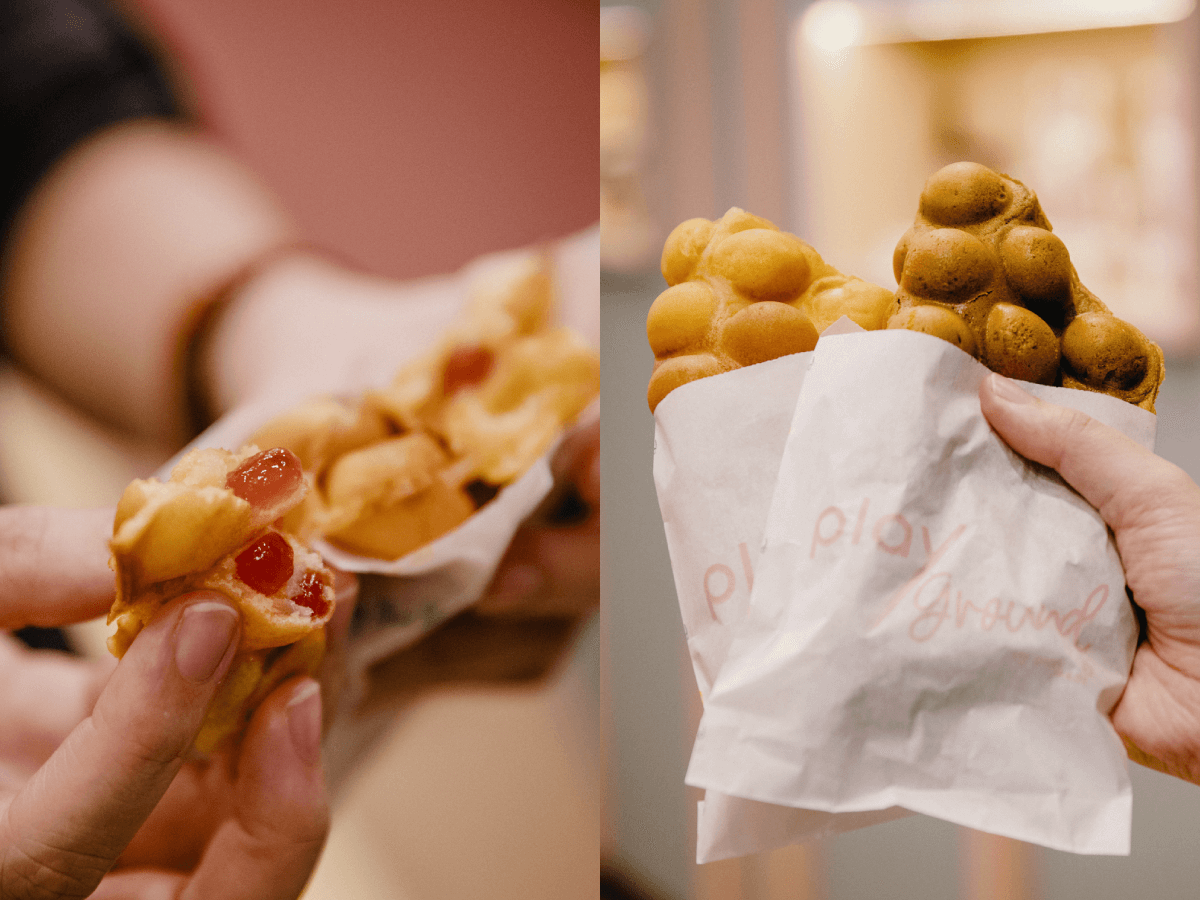 Wee says Playmade is bringing back its buckwheat pearls — a fan favourite — in December, and has plans to launch its 18th and 19th outlets at Suntec City and Bukit Panjang Plaza early next year. 
The brand will also open its first overseas outpost in Kuala Lumpur, Malaysia in the first quarter of 2023.
How boba has evolved
Since it burst onto the scene in 2017, Playmade has been making its mark for its boba offerings. 
"We are trying to be more innovative and creative by playing around with our flavours," says Wee. 
"The chrysanthemum pearl flavour is something we created. We also have more unique flavours, such as mochi, watermelon and some fruit series."
Besides these, Playmade's R&D team has also put out strawberry, watermelon and peach pearls as well as "funky" ones, such as carrot and, most notoriously, wasabi and mala.
Where does the inspiration for these creations come from, though?
For the chrysanthemum pearls, Wee took inspiration from the packet drinks that Singaporean hosts serve their guests. "When you visit someone's house — green tea. Second (to that) is chrysanthemum tea. Chrysanthemum has a very fragrant, flowery taste to it." 
For those who are unfamiliar, green tea is already a popular component of many bubble tea drinks.
The chrysanthemum series ended up being one of Playmade's top-selling pearls and drinks.
By contrast, its grape-flavoured pearls were born out of necessity. Wee says Playmade had faced supply chain issues during the pandemic and certain ingredients had not arrived in time to meet its needs.
"Shipping over ingredients became a little bit tougher than before. I thought to myself: 'Okay, we need to use ingredients that are available locally.'"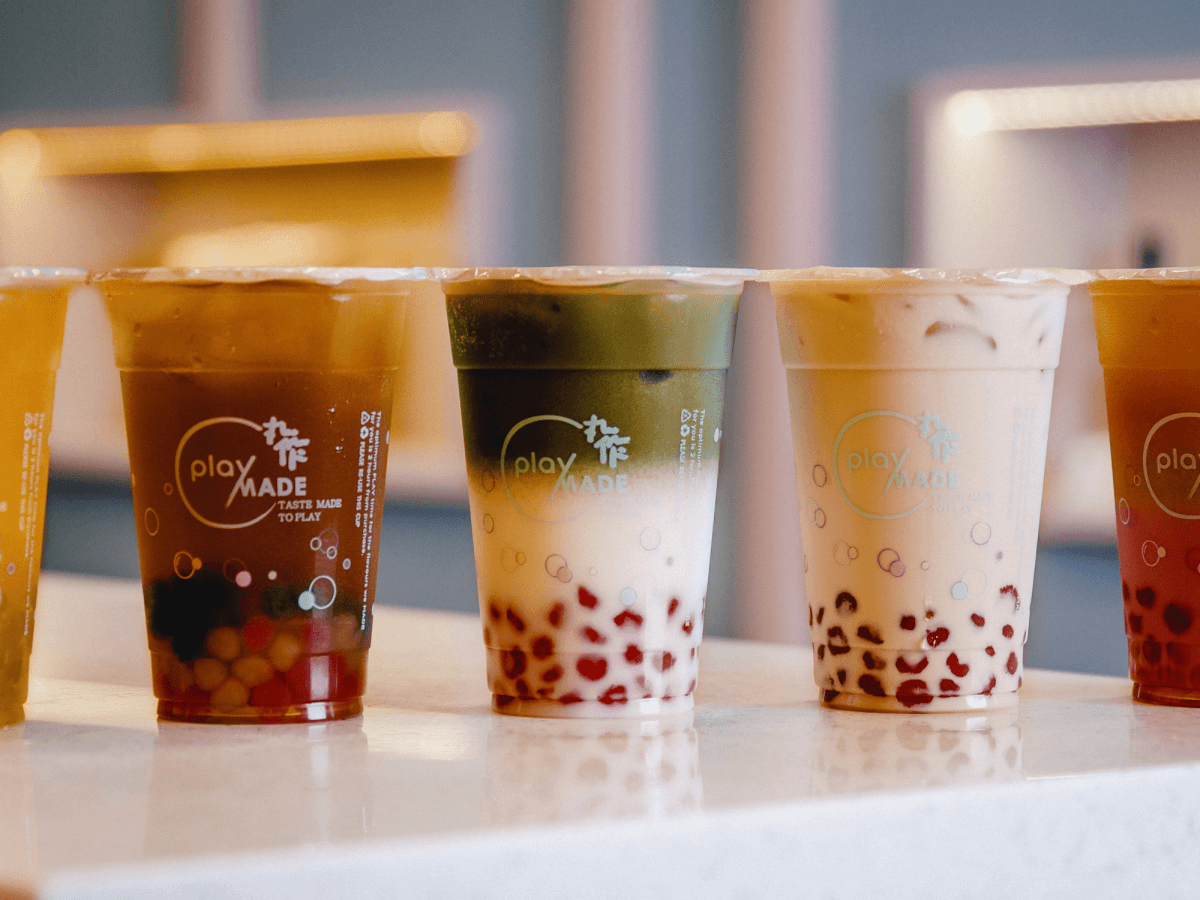 At that point, Wee was into Yakult, the probiotic drink, and experimented with her favourite flavour — grape. The grape Yakult drink series and corresponding grape pearls thus came into being.
"We stick to our company values of (the pearls) being natural. We also make them by hand — fresh, on the spot daily — for our customers to see. 
"We use no colouring and preservatives — only natural ingredients."
The process of how to make boba pearls
Part 1: Mix, mix, mix
Boba flour and water are poured into a mixer, together with the main boba ingredient, which hinges on the flavour being made. 
Today, we are making pink cactus pearls, so pink cactus juice — imported from Penghu, Taiwan — goes into the mix. The result is a sticky lump of dough.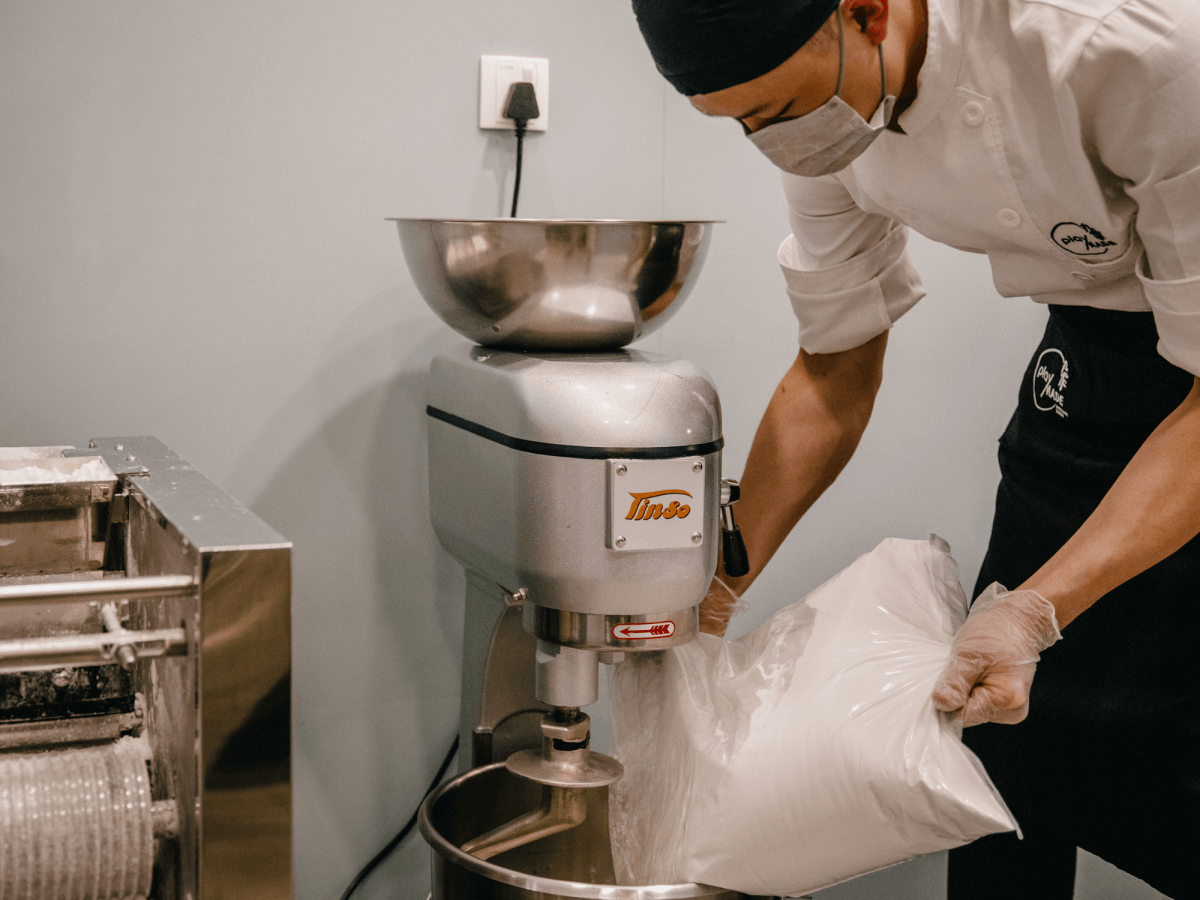 Part 2: Knead
The dough is removed from the mixer, placed on a kneading surface and coated liberally with tapioca starch, so that it doesn't stick. This also ensures that the pearls have a smooth texture and finish. It's then kneaded by hand.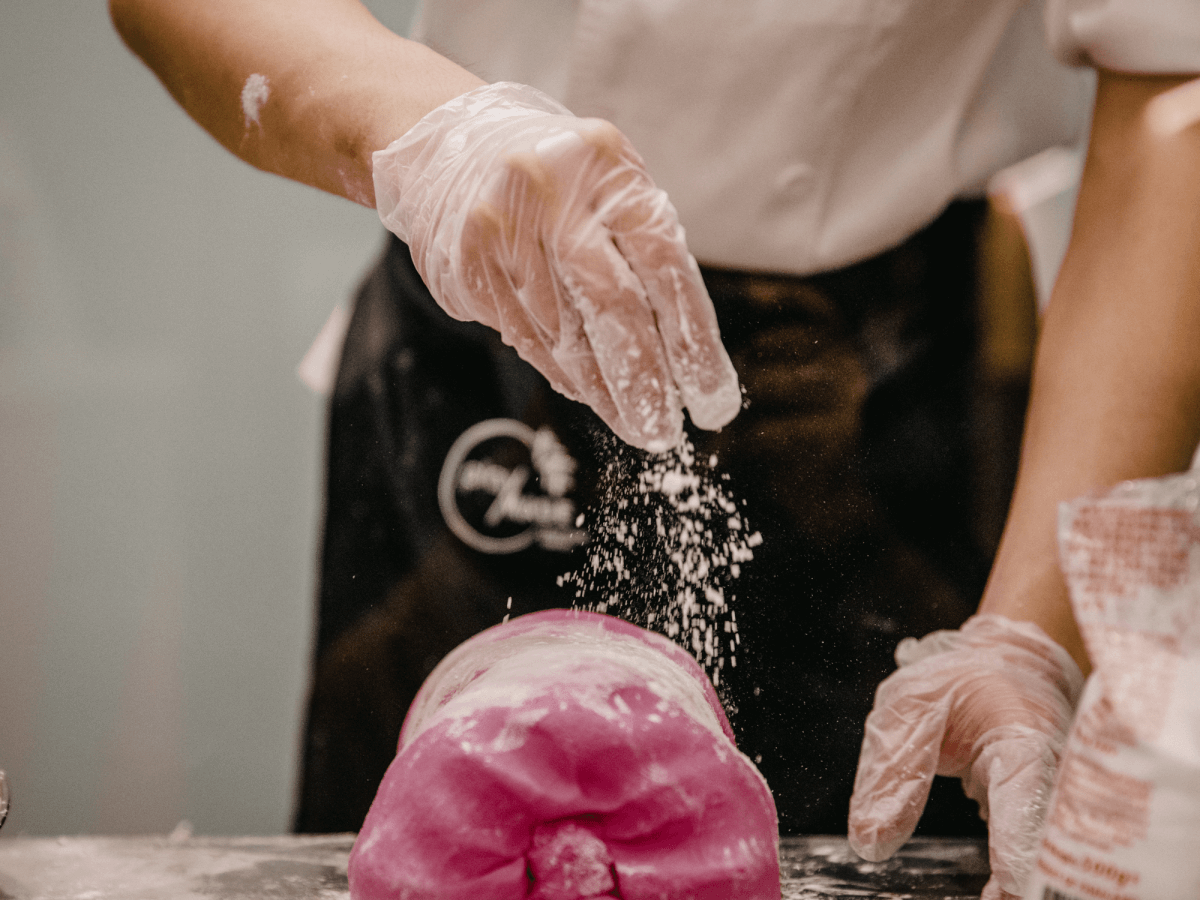 Part 3: Roll and shape
Once kneaded, the dough is carefully fitted into a pearl-making machine, which cuts and rolls the dough into its iconic bubble shape.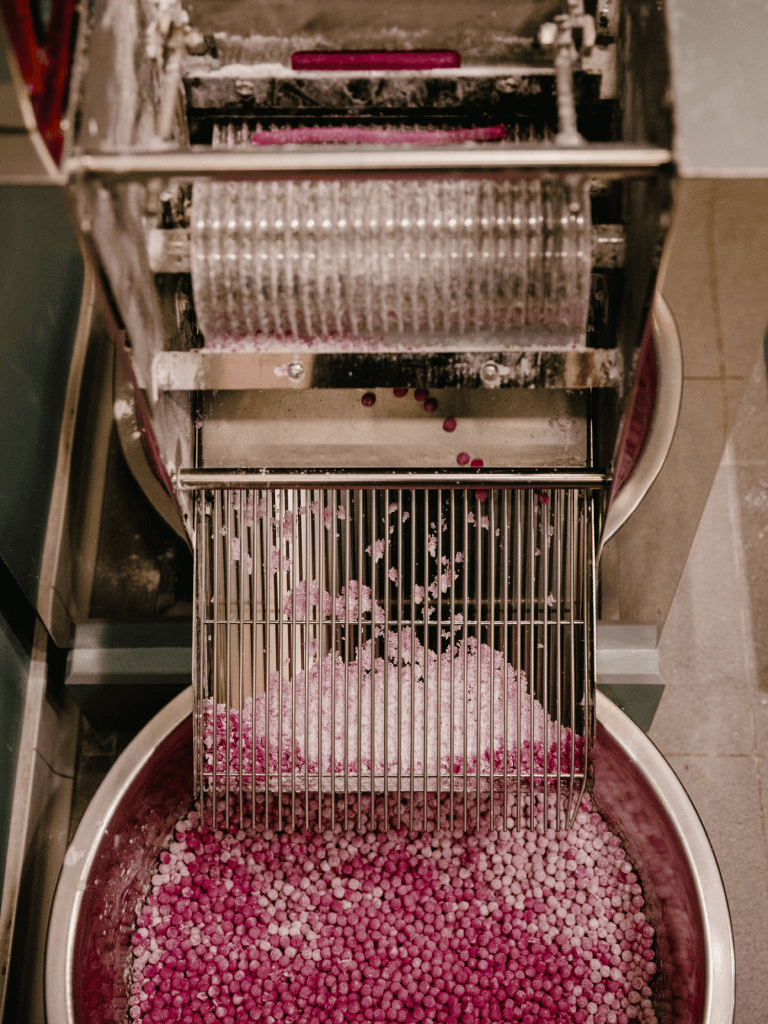 Part 4: Freeze, boil and wash
The pearls are popped into the freezer to give them that "extra bounciness", says Wee, before going into a pot to be boiled. The pearls are then rinsed thoroughly with water and soaked in housemade sugar syrup before being served. 
Once made, they have a shelf life of three hours, to maintain peak texture and freshness. If they're not sold by then, the pearls harden and must be tossed out.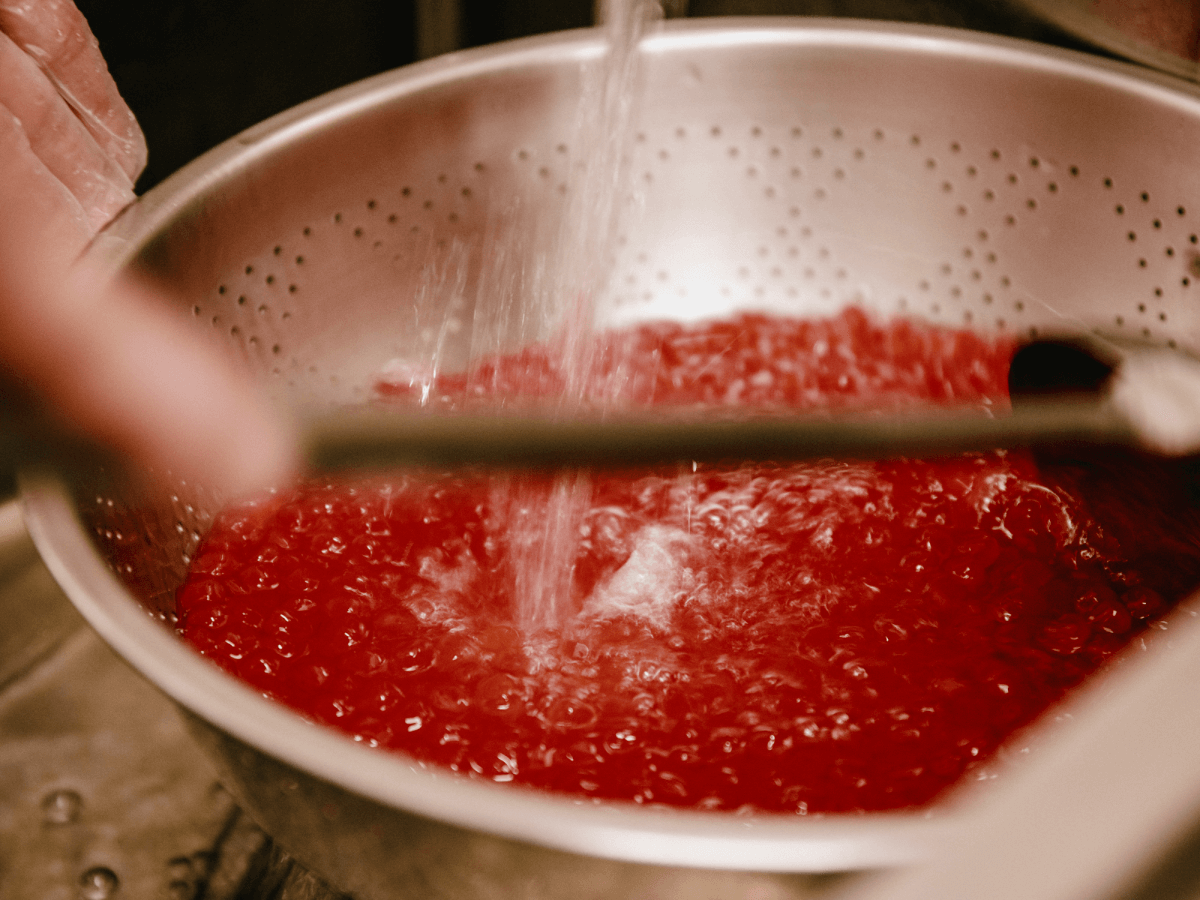 Where else you can find housemade bubble tea pearls
1. Hollin
Multiple stores islandwide
Opens: Operating hours vary across stores 
This Taiwanese brand's pearls are made in-house daily, with a different flavour taking the spotlight each day. This includes osmanthus, pandan, rock salt and cocoa.
2. The Alley
Multiple stores islandwide
Opens: Operating hours vary across stores 
The Alley is best known for its brown sugar offerings. High-quality sugarcane is boiled in-house to make its drinks and staple Deerioca — the brand's brown sugar syrup pearls.
3. Tea Dough
Pioneer Mall, 01-04B, 638 Jurong West Street 61
Nearest MRT station: Pioneer
Opens: Tuesdays to Sundays (11am to 8.30pm)
This homegrown bubble tea store prides itself on its handmade pearl, konjac and mochi toppings. Its blue butterfly-pea-flavoured pearls are a mainstay on the menu, with different flavours on a weekly and seasonal roster. Some highlights include pink Himalayan salt, cendol and even tri-coloured blue-pea-galaxy pearls.
4. Femi's Tea
ESR BizPark @ Changi, North Lobby, 01-23, 6 Changi Business Park Avenue 1
Nearest MRT station: Expo
Opens: Mondays to Saturdays (10am to 8pm)
Established in 2017, homegrown brand Femi's Tea uses no artificial additives or preservatives. Everything here is handmade, according to the brand, including its fructose, pearls, mochi, taro mash and grass jelly.
EDITOR'S NOTE: This article has been updated to correct the pearl flavour being launched at Playmade in December.
All the bubble tea stores listed here are on the GrabFood delivery service. Alternatively, book a ride to the shops.
Multiple stores islandwide
Opens: Operating hours vary across stores 
Multiple stores islandwide
Opens: Operating hours vary across stores 
---