HK bubble tea brand Cupfy launches 7 new flavours at first dine-in store in S'pore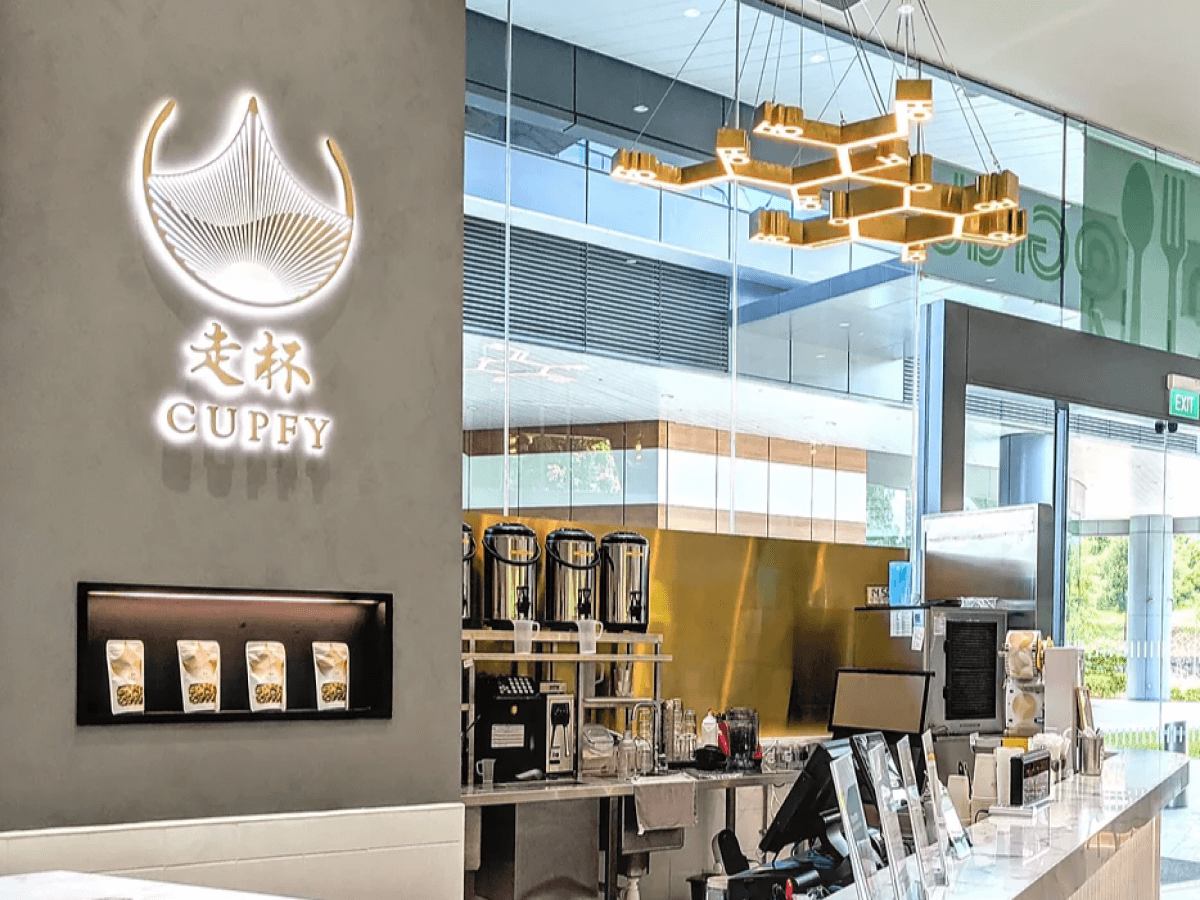 Hong Kong bubble tea brand Cupfy is launching seven new flavours at its first dine-in store in Singapore. 
Available from Wednesday (July 27) at its store in One-North, the new range includes a sparkling tea series of four flavours (pineapple, golden grapefruit, virgin mojito, and sour plum), two winter melon drinks, and a cold-brew coffee with calamansi to help you beat the heat. 
A golden oolong tea with oat milk, topped with rose-infused foam, will be available from September.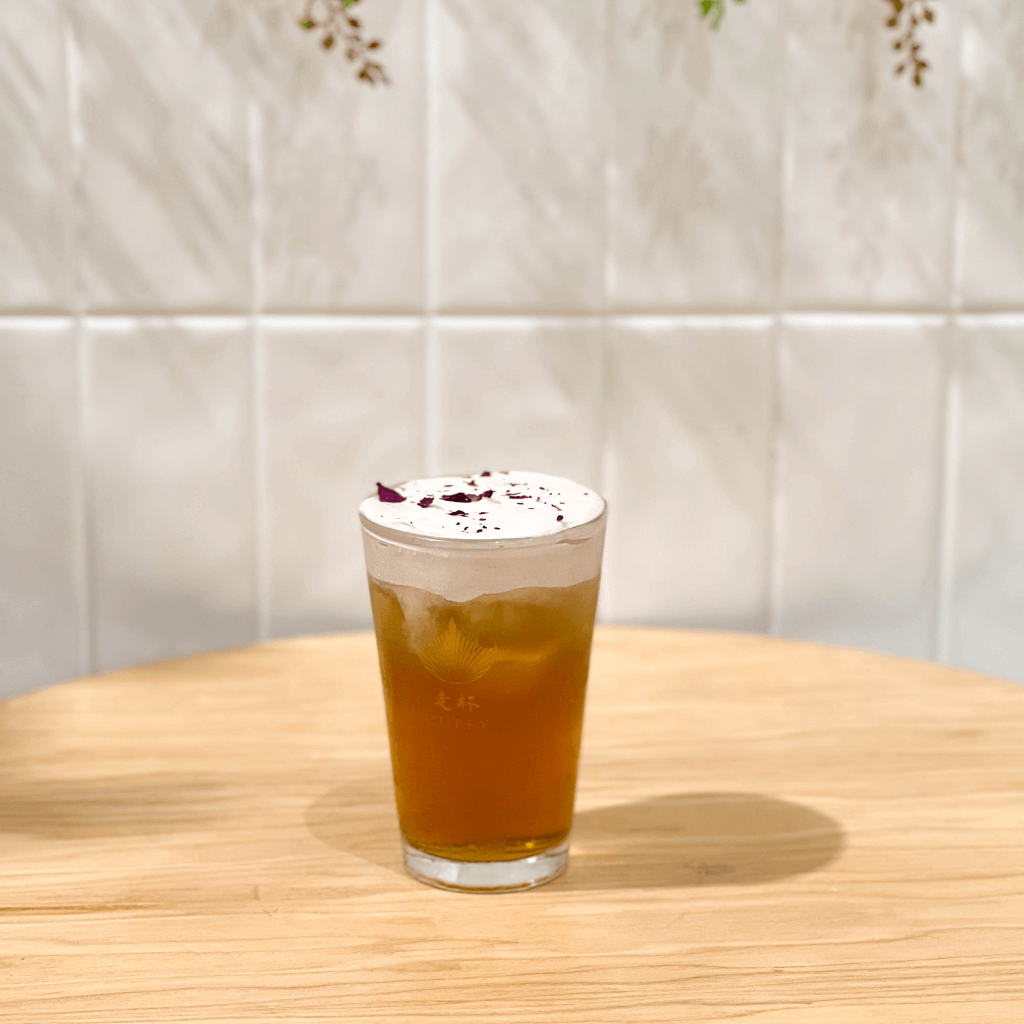 Cupfy made its foray into Singapore in March and started operations at its brick-and-mortar space at Makan@Grab on April 25. 
Out of the seven new flavours, the sour plum sparkling tea (S$5.80) is Cupfy founder Amy Ip's favourite. A refreshing thirst quencher, it's made with housemade plum jam and green tea, and brewed with cold water instead of the usual hot water.
Another highlight is the winter melon fresh milk with grass jelly (S$6), which is reminiscent of a Singaporean hawker staple: Hei bai, made with soya milk and grass jelly.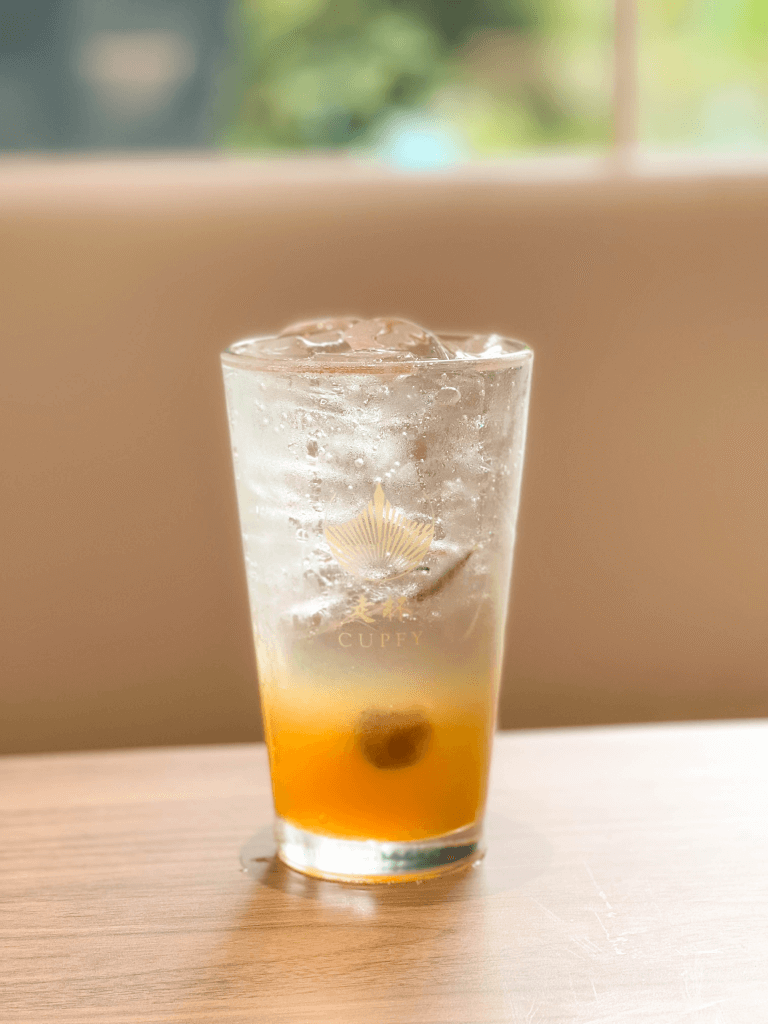 To celebrate the launch of its new beverages, customers who order a drink from its sparkling tea series from July 27 to Aug 31 can enjoy a 50 per cent discount on their second sparkling tea.
If you're dining in, drinks will be served in tall glasses — a good option if you're looking to feature them on your Instagram feed.
Otherwise, takeaway and delivery orders will come in biodegradable paper cups and tapioca straws. A pro tip: Bring your own cup to receive a 20-cent discount on your order.
For the health-conscious consumer
Cupfy, a play on "cup-free", prides itself on being a health- and eco-conscious brand.
Speaking in a mixture of English and Mandarin at a media event on Monday, Ip, 49, says its ingredients are carefully sourced from around the world and handpicked to ensure their suitability.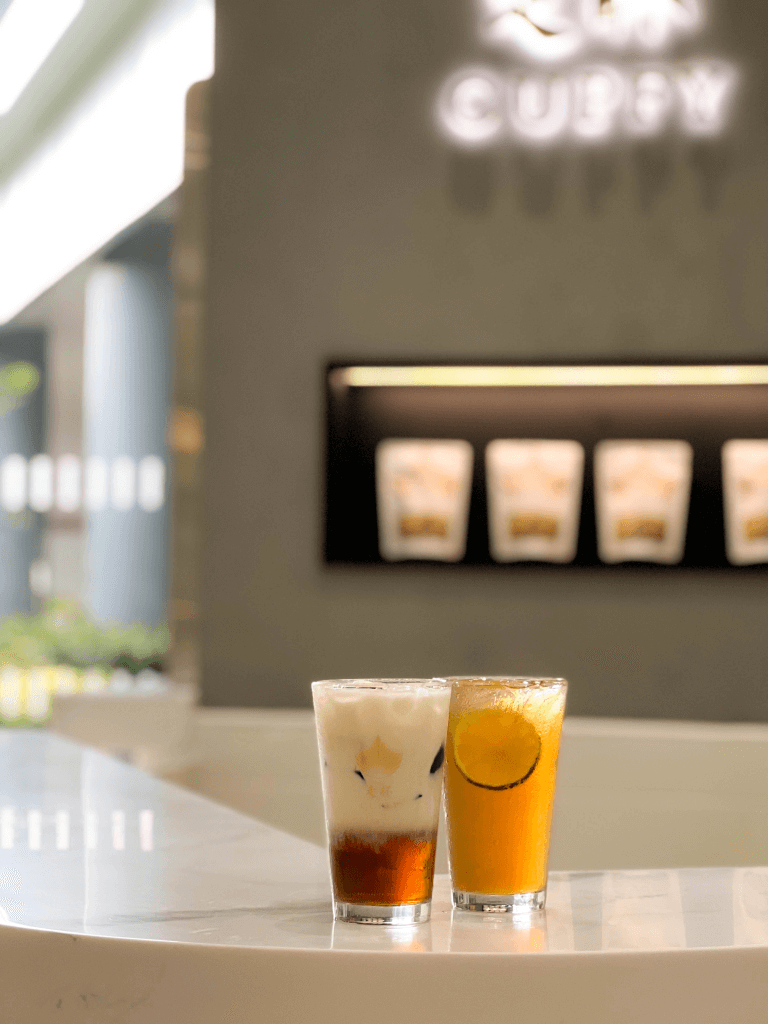 The brand's house tea leaves are from Nantou, Taiwan, and were not easy to get — Ip had to brave a horde of wild monkeys on a mountain in Lugu, Nantou. Its milk is from Europe and whipped cream from France.
Its toppings are also made from scratch in-house. The grass jelly, for example, is smoother than traditional variants. Ip says the ones in Hong Kong are traditionally harder and more bitter. 
The oat milk, which is used in Cupfy's oat milk series, is also housemade, and does not contain additives or preservatives. This also has other benefits, including cutting paper waste and packaging.
Everything ties back to Ip's original intent. She noticed that more young people in Hong Kong were being diagnosed with diabetes and wanted to provide a healthier alternative to bubble tea, a typically sugar-rich beverage. 
Cupfy was thus born in 2019.
Health-conscious customers can ask for maltitol, a diabetic-friendly sugar substitute, in their drinks. Otherwise, raw cane sugar is the default, and it is used in lower quantities than other bubble tea brands on the market.
Ip hopes to make a positive impact on consumers and the environment by passing her tea know-how to the younger generation.
"I built this business with my children in mind. When they were younger, they loved milk tea and I wanted to make sure that they had good, nourishing options to drink."
Cupfy is on the GrabFood delivery service. You can also book a ride there.
Makan@Grab, 1 Media Close
Nearest MRT station: One-North
Open: Monday to Friday (11am to 7pm)
Makan@Grab, 1 Media Close
Nearest MRT station: One-North
Open: Monday to Friday (11am to 7pm)