5 calming dessert spots to check out in central Singapore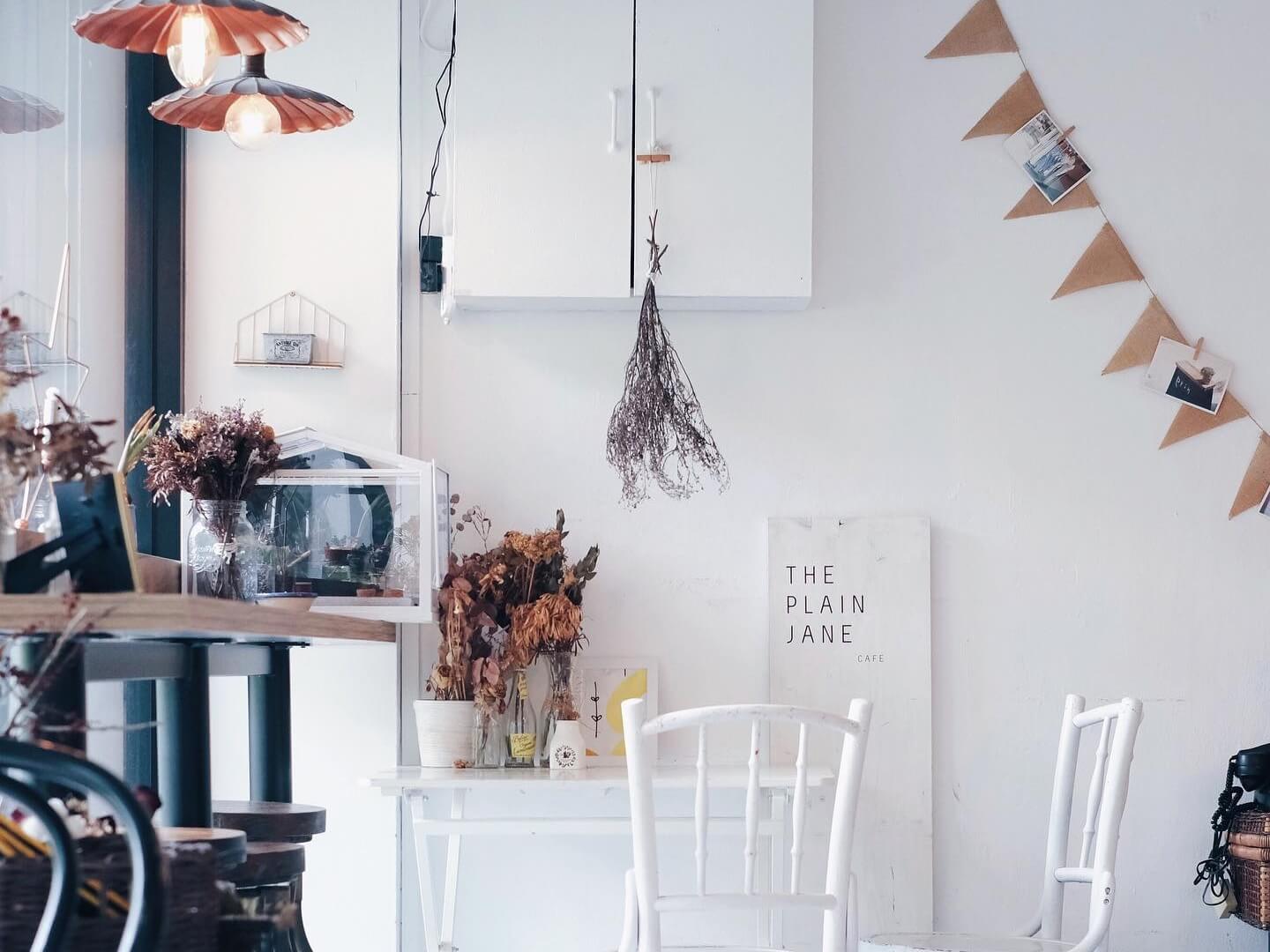 This is the second instalment of a five-part series on calming dessert spots in Singapore. Here, we check out places in central Singapore.
Sometimes, magic can be found in the most unassuming of corners. You might find it at a quiet cafe along Upper Thomson or in a postcard-pretty bakehouse in Potong Pasir.
We bring you five gorgeous dessert spots in central Singapore, where you can seek refuge from the busy world.
1. Apiary
Jubilee Square, 01-02, 61 Ang Mo Kio Avenue 8
Nearest MRT station: Ang Mo Kio
Open: Sunday to Thursday (12pm to 10pm), Friday and Saturday (12pm to 11pm)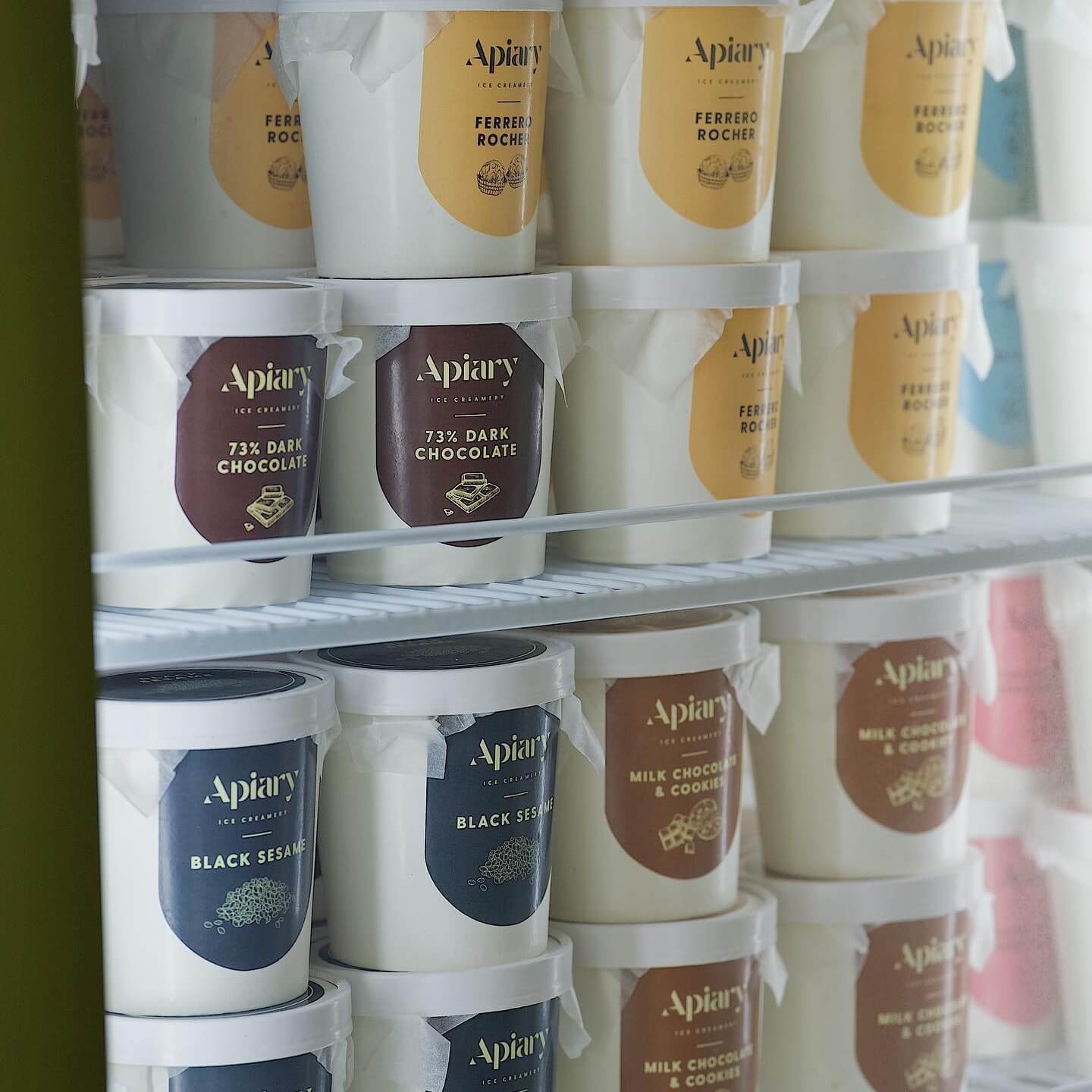 There's no need to travel all the way to its flagship store on Neil Road for that artisanal ice-cream fix; Ang Mo Kio residents would be happy to know that Apiary has a second outlet at Jubilee Square.
This two-seat space in central Singapore is geared towards a takeaway kiosk rather than a dine-in spot. Owing to space constraints, waffles and brownies are off the menu, but get a brioche bun (exclusive to the store) instead for your very own ice-cream sandwich.
There's a smaller selection compared with its flagship store, but you can still beat the heat with 18 rotating flavours, including its bestselling blue milk (milk, blue-pea flower and salt), apiary (honey ice-cream with cacao nibs), and Sicilian pistachio.
What to order: Blue milk single scoop (S$4.20), Sicilian pistachio single scoop (S$5)
2. Rise
148 Potong Pasir Avenue 1, 01-53
Nearest MRT station: Potong Pasir
Open: Monday, Wednesday, Thursday and Sunday (10am to 6pm); Friday and Saturday (10am to 9pm)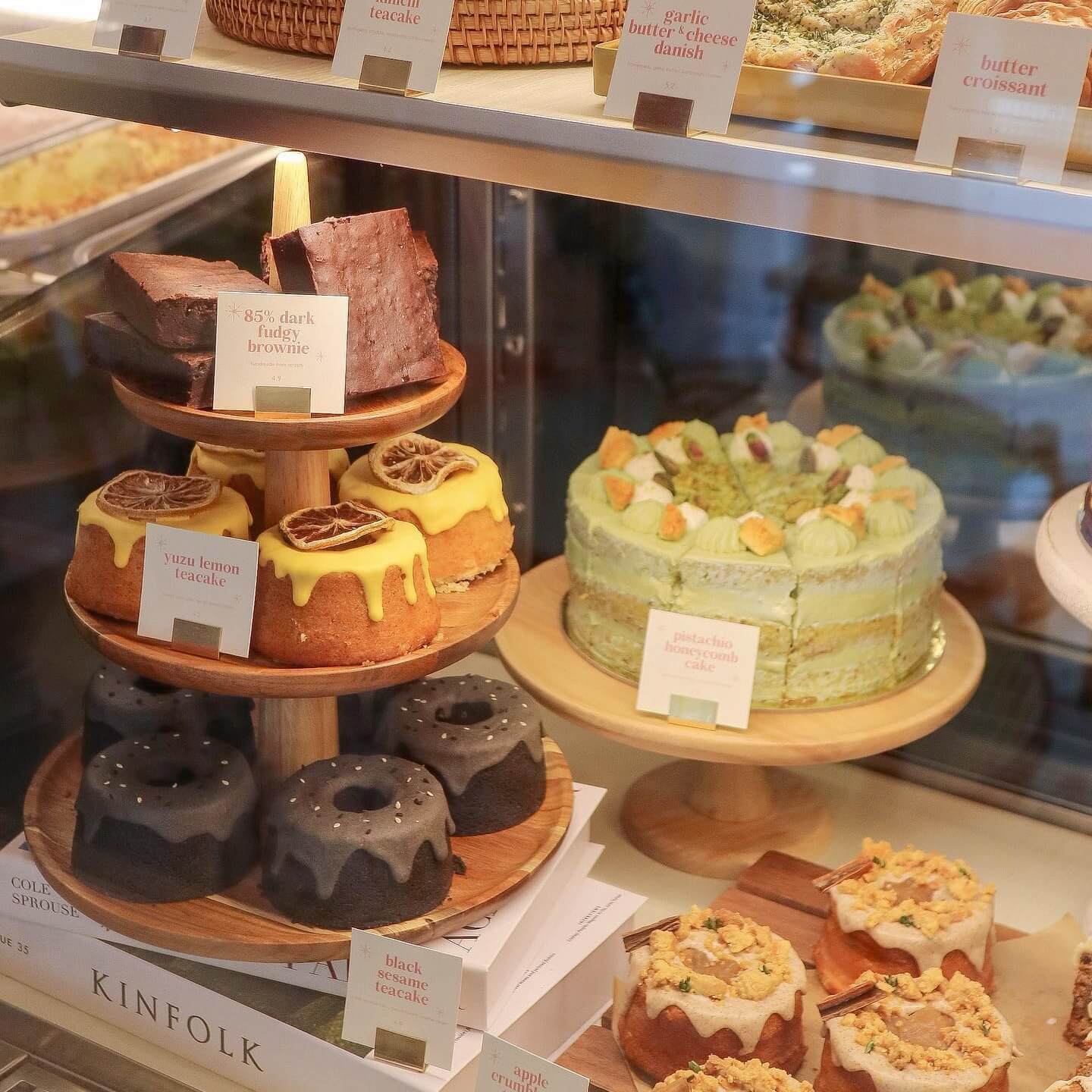 Soak up the sunshine vibes at Rise, a bakehouse under a Potong Pasir HDB block that's decked out in soothing blush tones and Scandic interiors. Much thought has been given to the cakes and pastries, too, that sit prettily on an eclectic set of cake stands.
The photogenic bakes are beautifully glazed and taste as good as they look. These include the fragrant apple crumble pie teacake, uji matcha tart, and the weekend canele (a French pastry made of dark rum and vanilla bean) that holds a tender custard centre.
The cafe also offers a rotating selection of gelato and freshly brewed coffee.
What to order: Apple crumble pie teacake (S$7.20), yuzu lemon teacake ($6.90)
3. Hello Arigato
227 Upper Thomson Road
Nearest MRT station: Upper Thomson
Open: Tuesday to Friday (11am to 4pm, 6pm to 9pm), Saturday and Sunday (10am to 4pm, 6pm to 9pm)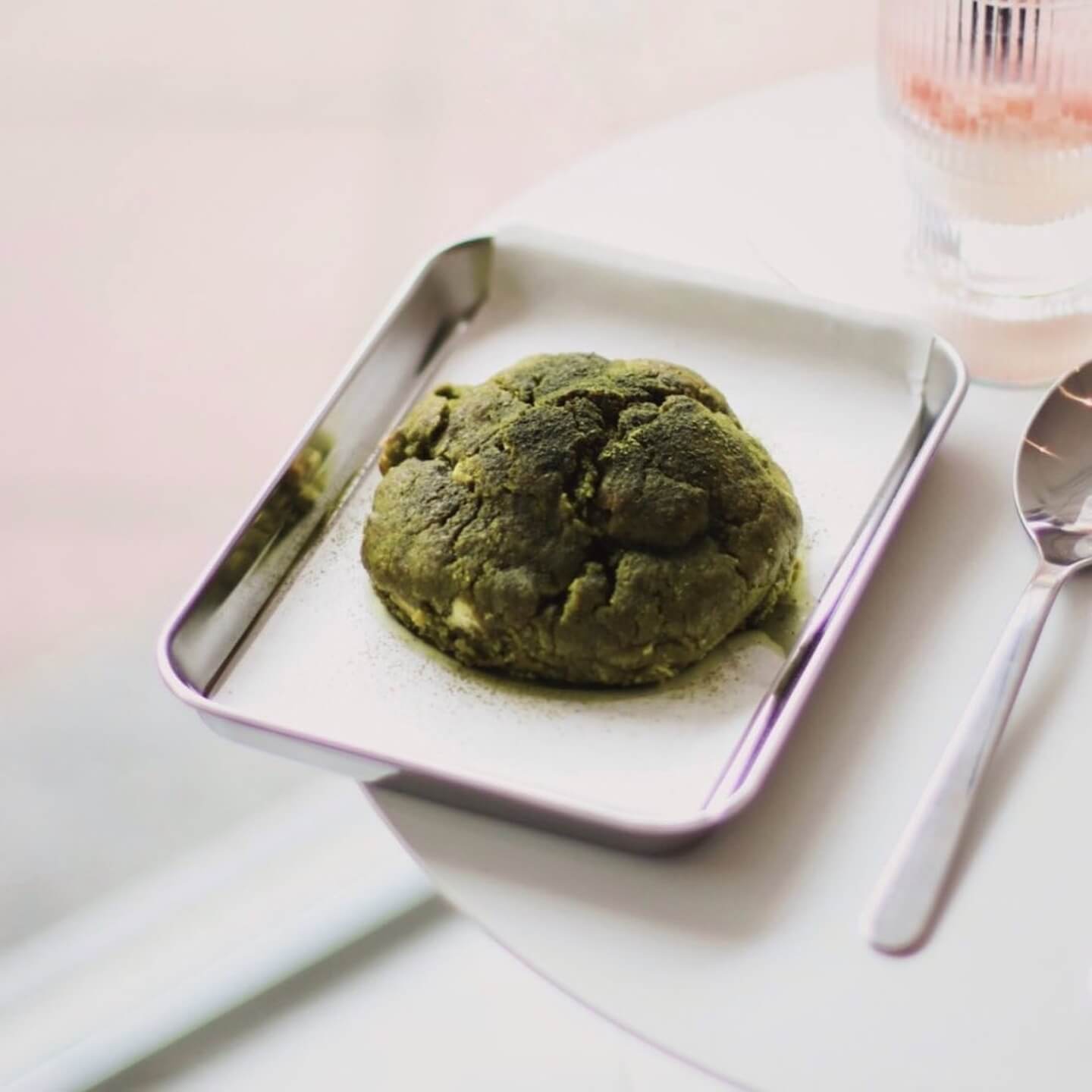 Chewy, gooey and oozing with matcha goodness, this matcha mochi cookie is one reason we'd brave the long queues at Hello Arigato.
At its flagship store along Upper Thomson in central Singapore, the Japanese-inspired cafe serves sticky buns and cruffins in flavours such as chocolate hazelnut and matcha ganache.
The natural lighting and chic Japanese-Scandinavian decor lends the space a cosy and inviting atmosphere that's great for unwinding with a cup of coffee on a slow afternoon.
What to order: Matcha mochi cookie (S$5.50), sticky bun (S$6)
4. The Plain Jane
211 Serangoon Avenue, 01-10
Nearest MRT station: Serangoon
Open: Wednesday to Friday (12pm to 6pm), Saturday and Sunday (10am to 6pm)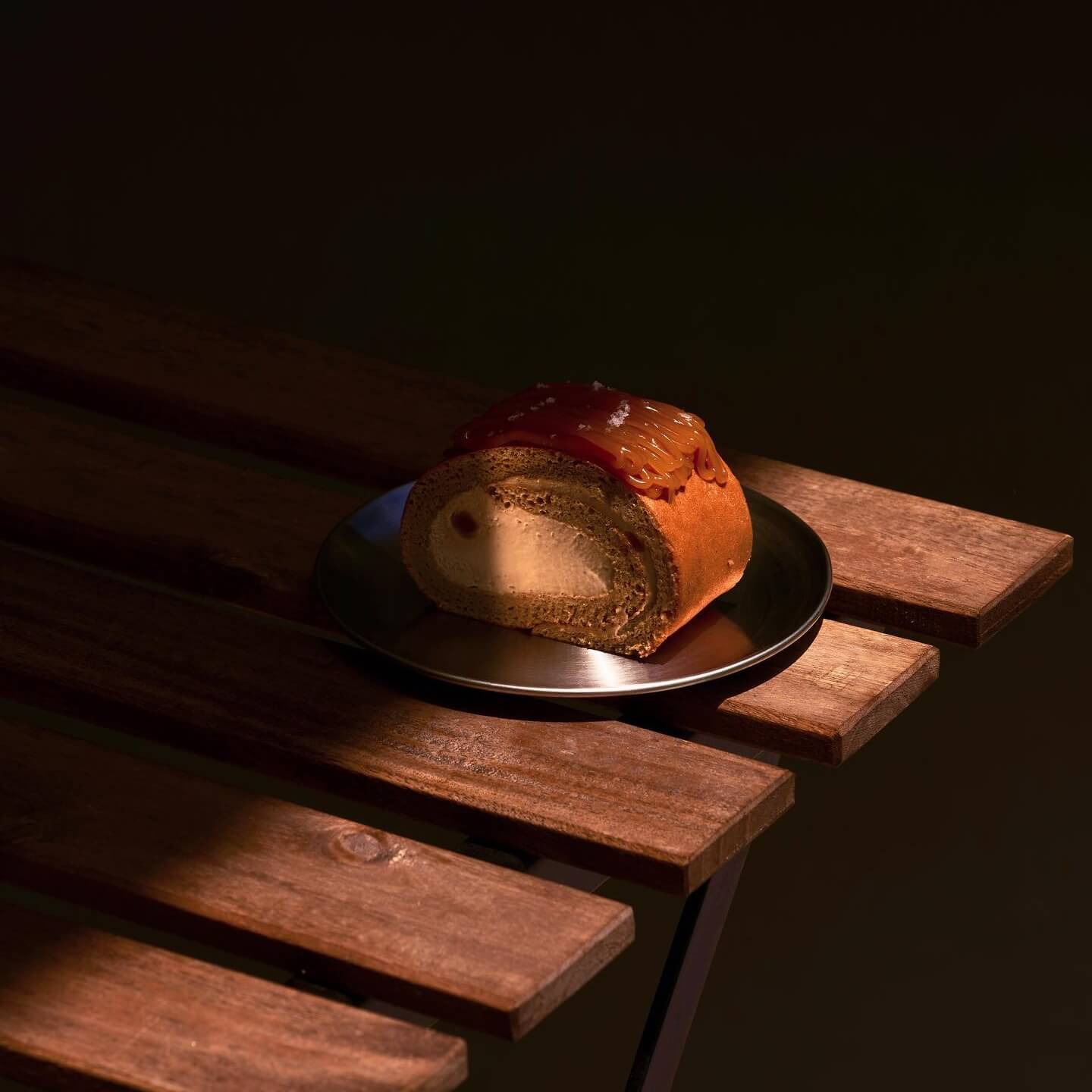 Being plain doesn't necessarily mean being common or ordinary; it can be "simple, beautiful and imaginative", as the folks behind The Plain Jane believe. True to that philosophy, the unpretentious and humble swiss roll takes centrestage here.
Coming in flavours ranging from earl grey to meringue roulade, they are light, moist and stuffed with generous amounts of flavoured cream. Other fresh bakes include scones, lemon yoghurt loaf and apple tea cake.
What to order: Yuzu swiss roll (from S$5.90), earl grey swiss roll (from S$5.90)
5. Belo Cafe
Thomson Garden Estate, 01-00, 222 Upper Thomson Road
Nearest MRT station: Upper Thomson
Open: Monday, and Wednesday to Friday (11am to 10pm); Saturday and Sunday (9am to 10pm)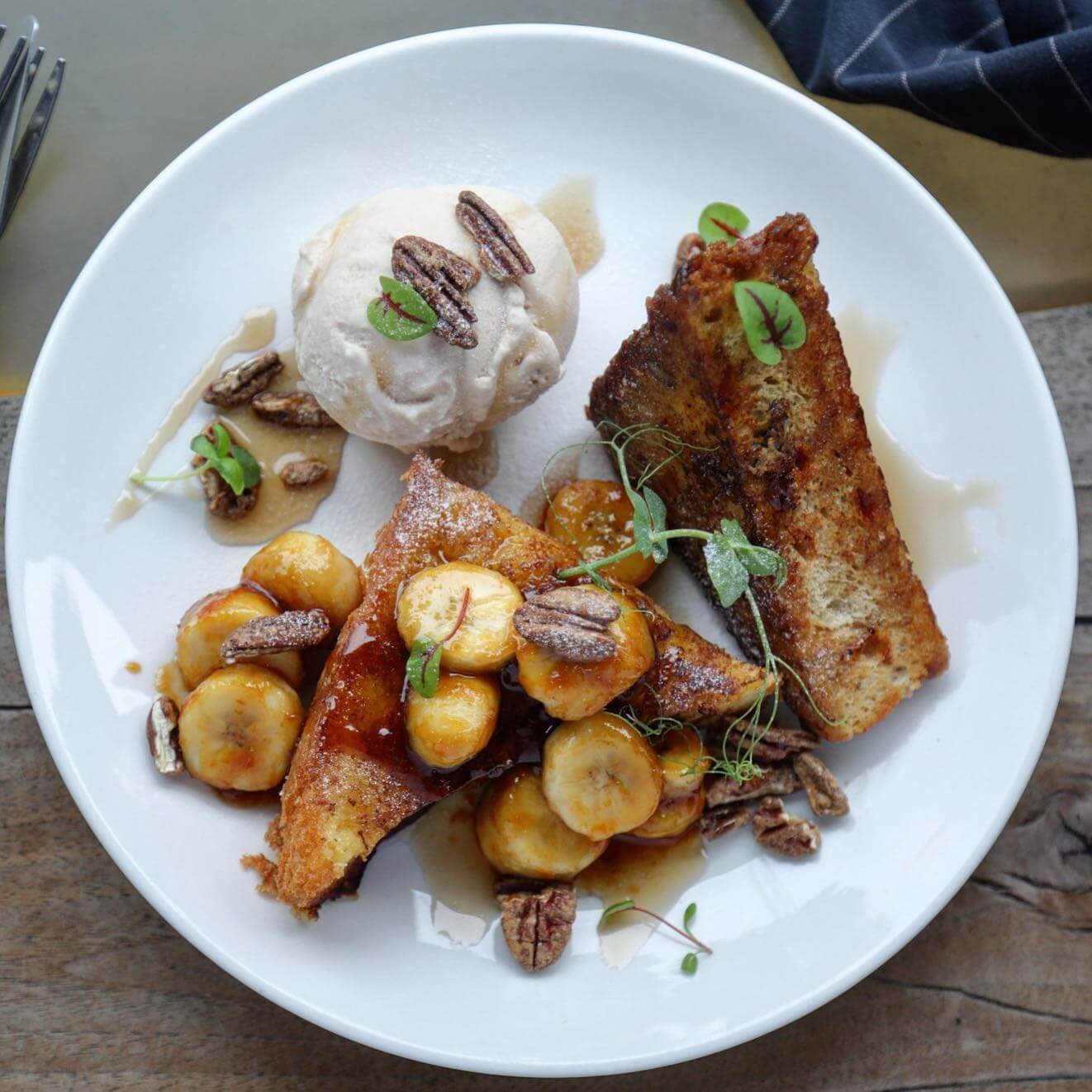 A collaboration between the business owners of Les Patisseries and PizzaFace, Belo Cafe is a cafe by day and pizza bar by night. But its desserts are available all day.
Located along a stretch of eateries in Upper Thomson, Belo Cafe has no shortage of competition. But for those seeking refuge from the hustle and bustle of life in Singapore, this is a great place to stop by at any time of the day.
Its extensive menu of desserts range from simple to extravagant. You can enjoy a simple cup of coffee with a scoop of ice cream or a slice of cake. Alternatively, you can also go for its waffles, topped with a scoop of ice cream, a macaron and a host of other delectable sweet toppings. There's an option for everyone, regardless of how you're feeling.
What to order: Pecan nuts and butterscotch French toast (S$17), waffle banoffee — vanilla waffle, hazelnut ice cream, salted caramel sauce, caramelised banana, crushed hazelnut, and macaron (S$16), sticky date pudding with butterscotch and a scoop of hazelnut ice cream (S$13)
Nicholas Wong contributed to this guide.
Apiary, Hello Arigato and Belo Cafe are on the GrabFood delivery service. You can also book a ride to these places.