Trendy Malaysian brand The Coffee Code opens Singapore cafe with bak kwa waffles & hojicha soft serve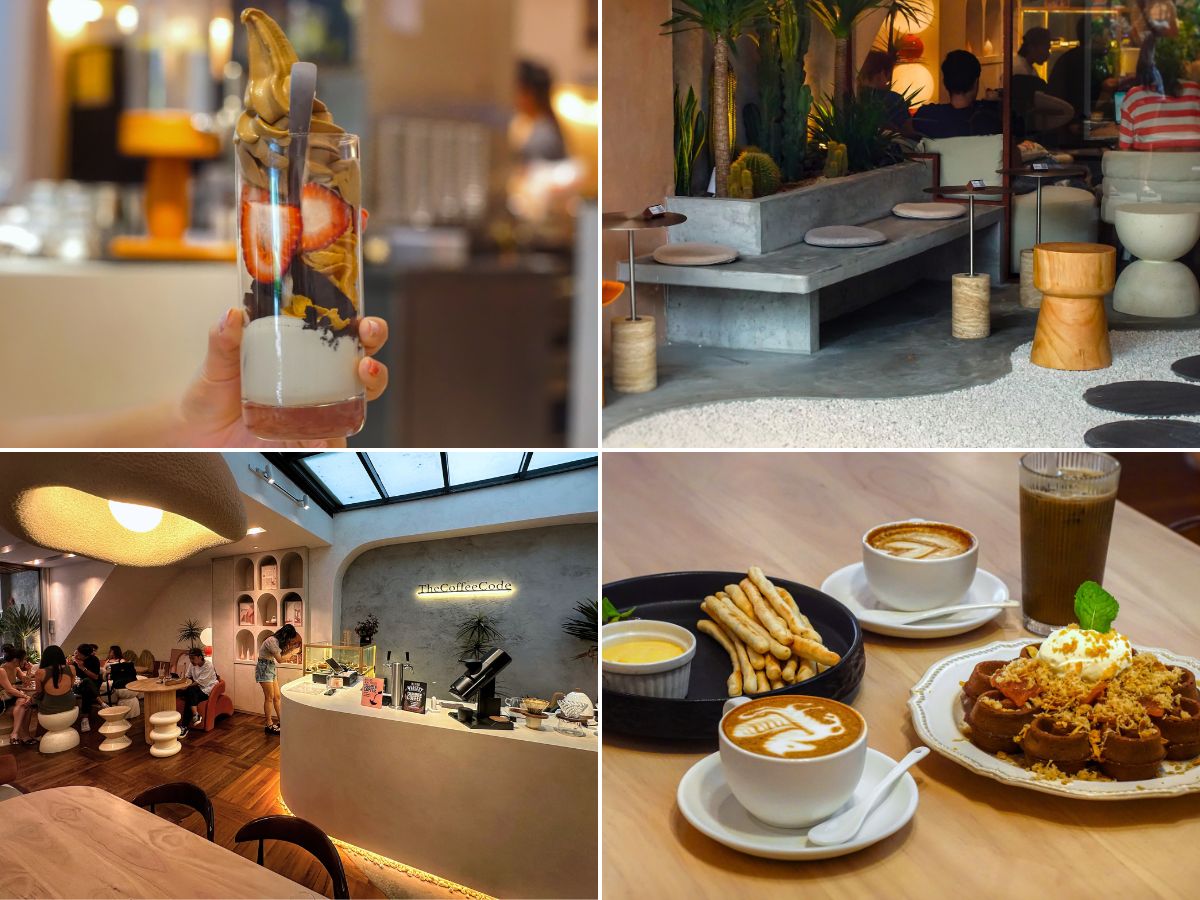 Mentioning "The Coffee Code" will probably not ring a bell with most Singaporeans. 
But what if we told you it's actually one of Malaysia's popular trendy cafes?
Unlike the viral JB cafes more commonly seen on social media, this is a brand that would be more familiar to those who'd lived in or visit East Malaysia regularly.
In fact, The Coffee Code has already established itself in five major cities on the island of Borneo: Kuching, Bintulu, Miri, Sarikei, and Sibu where it's headquartered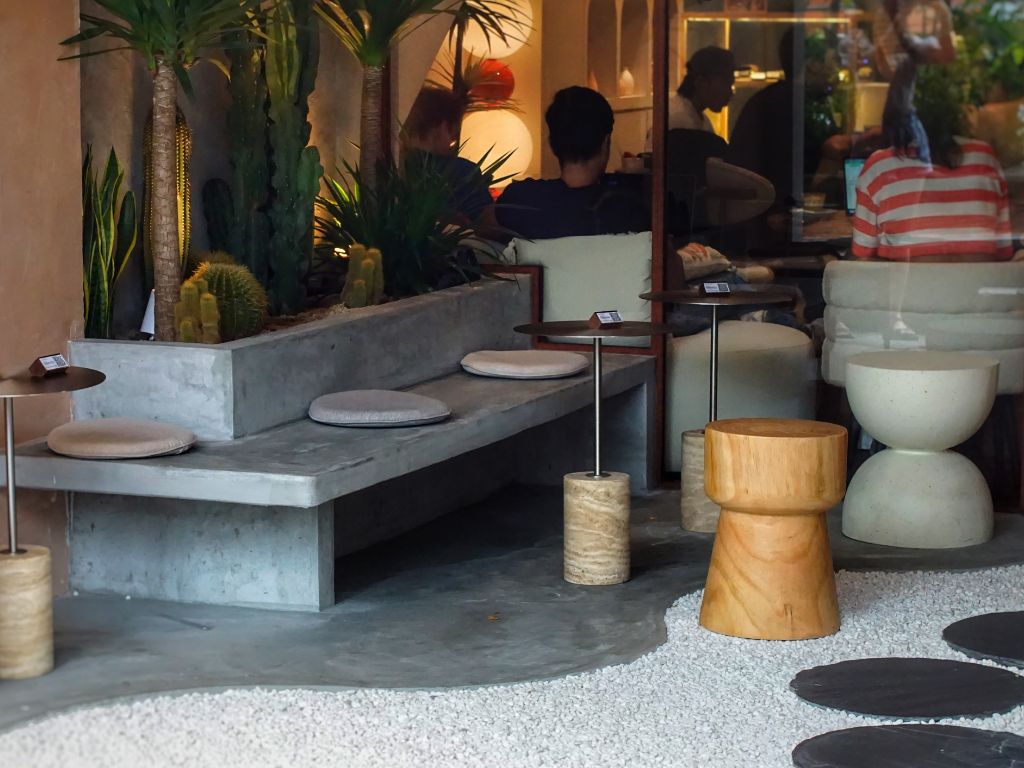 Building on its success, the brand has begun a wave of expansion out of East Malaysia, which sees The Coffee Code landing in Singapore at Neil Road. 
More new outlets are on the way, slated for Johor, Selangor, Brunei and Kota Kinabalu.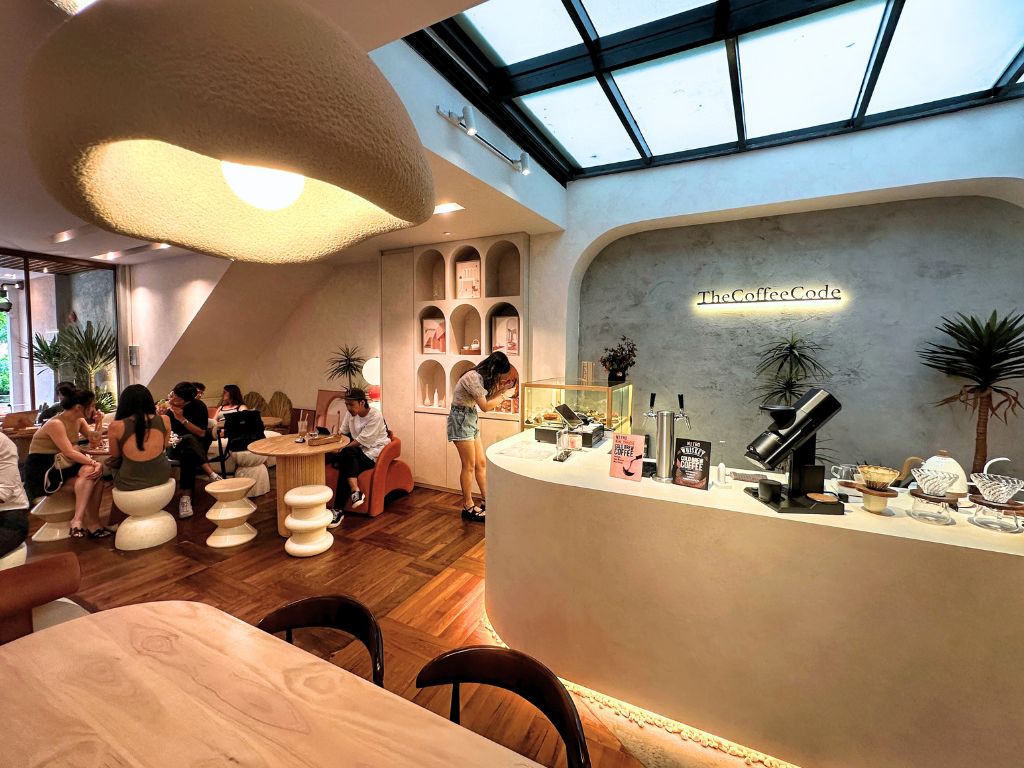 Its first local outpost can be found along Neil Road, located in the buzzy Outram Park neighbourhood. 
Guests are greeted with a stylish garden-like al fresco area at the entrance. While inside, the cafe provides cosy space for laidback coffee dates, bathed in warm lights and splashed in a blend of dainty pastels and earth tones.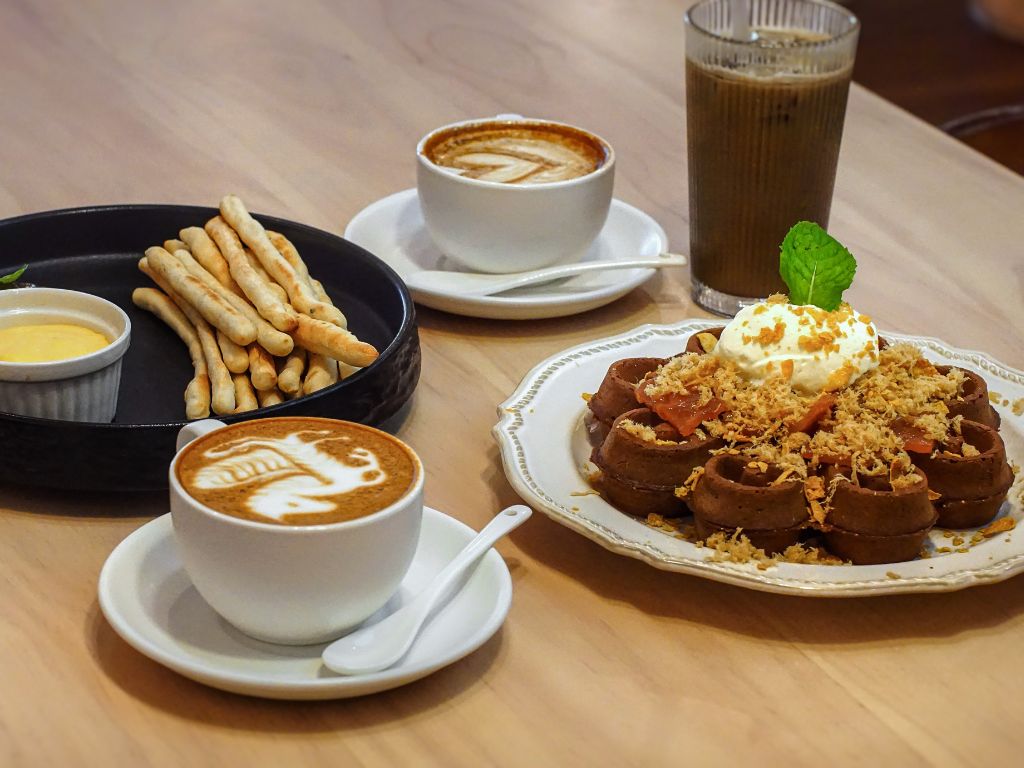 One noticeable thing when browsing The Coffee Code's Singapore menu is how varied the waffles' toppings and flavour permutations can be.
Besides that, the cafe also offers a rather intriguing alternative to their unique flower-shaped waffle's usual plain base: Black rice (+S$1).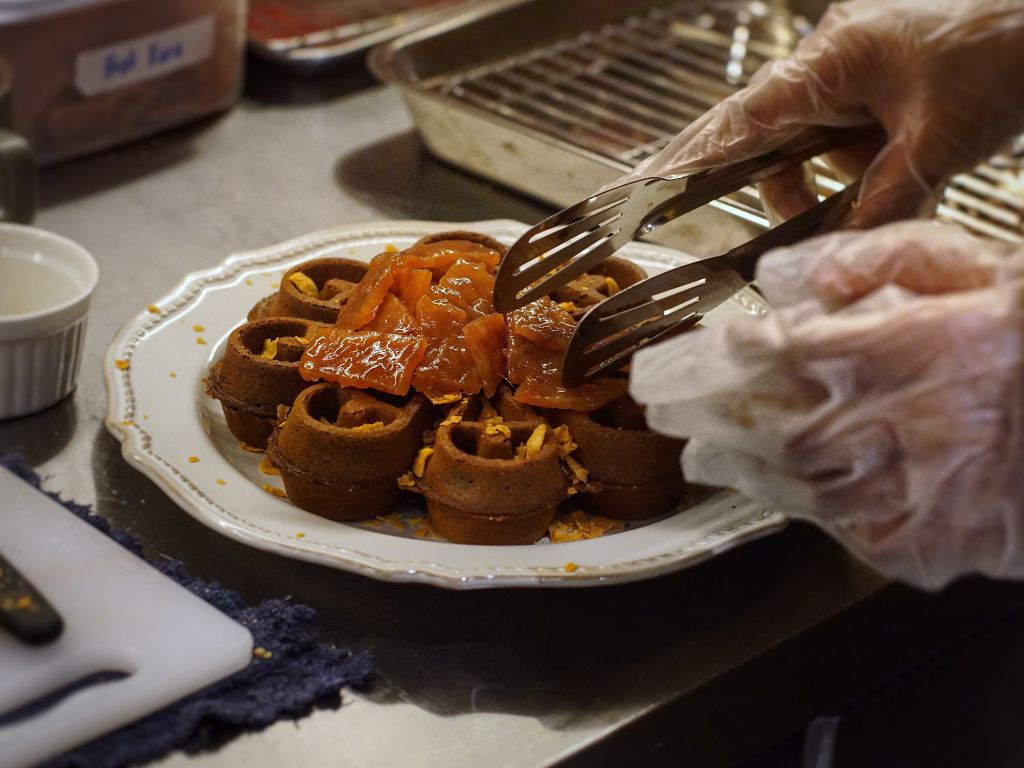 Toppings wise, there are the usual sweets including Banana Crush (S$14) and Berries Love You (S$17) but the stand-out has to be the unique savoury options, such as the signature Bak Kwa (S$18).
As weird as it sounds, it totally works — the sweet chicken bak kwa (dried meat), chicken floss and cornflakes meld together coherently for a gratifying sweet-savoury profile.
Other than the waffles, The Coffee Code also puts up a few lighter bites on the menu, including the pulled beef quesadilla (S$14) and breadsticks (S$13), which are meant for sharing and served with both sweet cream and savoury cheese sauce as dips.
If you're hankering for a more substantial plate, then don't hesitate to dive into the classic Big Daddy breakfast (S$24).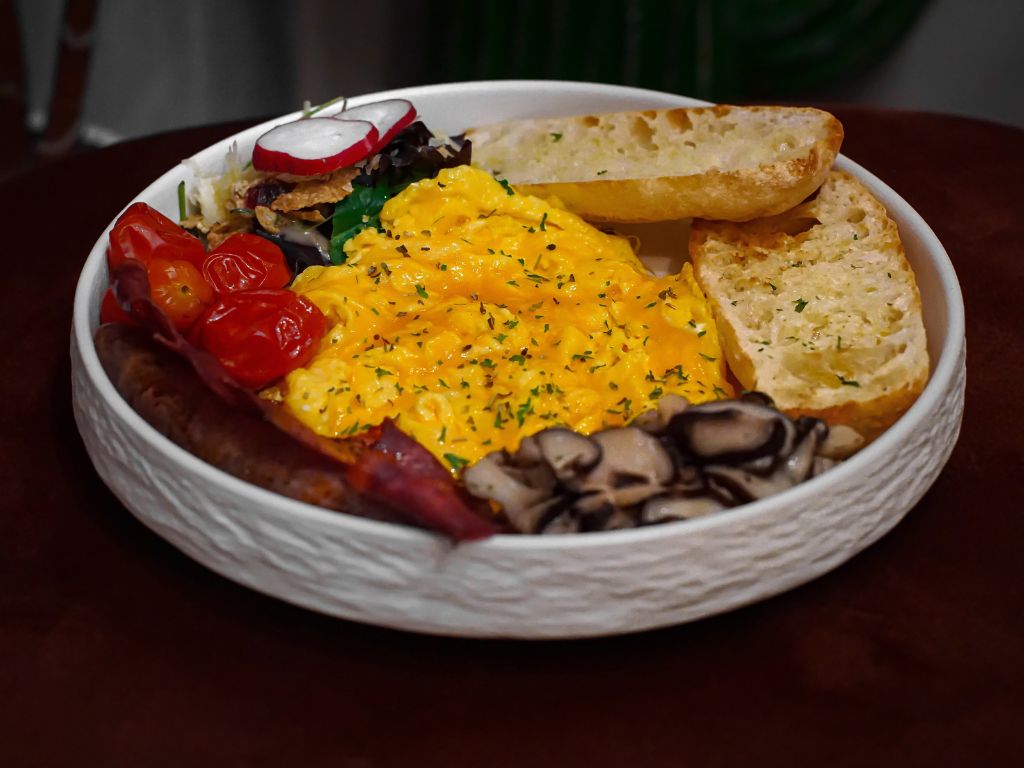 The hearty dish will quickly fill you up with an ensemble of silky scrambled eggs, mushrooms, baked tomatoes, sausage, and turkey bacon.
Yes, it uses turkey bacon and not pork. One thing to note about The Coffee Code is that, while not halal-certified, it uses no pork or lard so it's Muslim-friendly!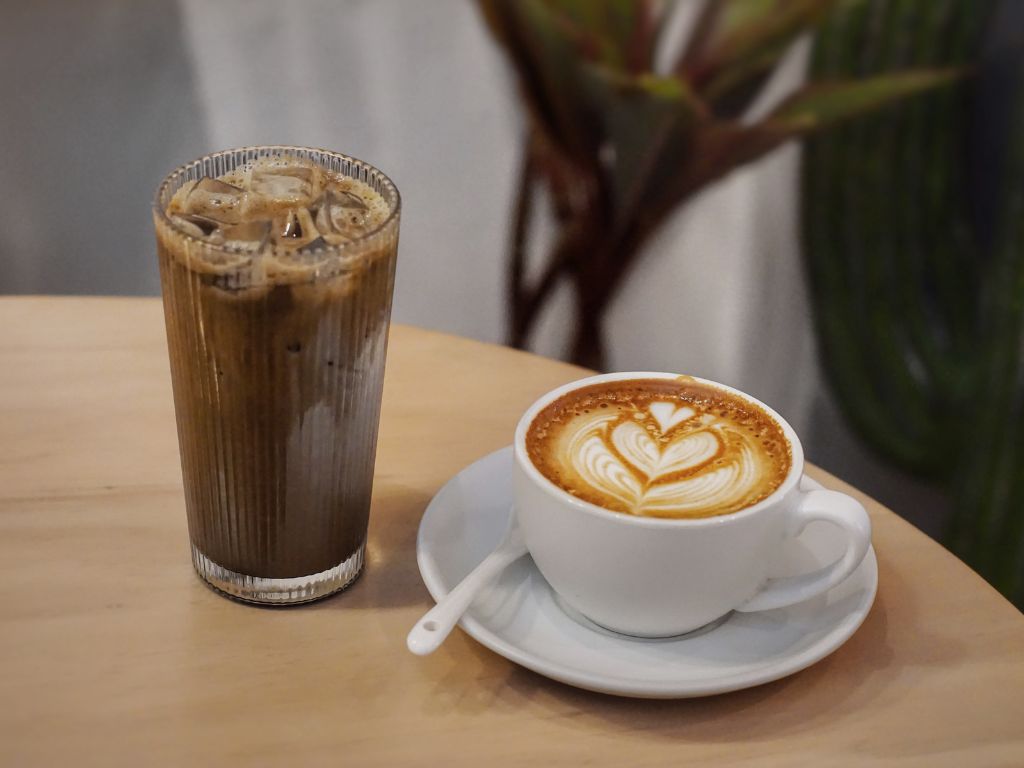 In our opinion though, the tea-based sweets and desserts were the real highlights at The Coffee Code. In particular, the hojicha oat latte (S$6 hot, S$7 cold) was tasty and well-balanced.
The roasted tea itself was rich, fragrant and toasty while the oat milk added malty undertones to accentuate those base notes.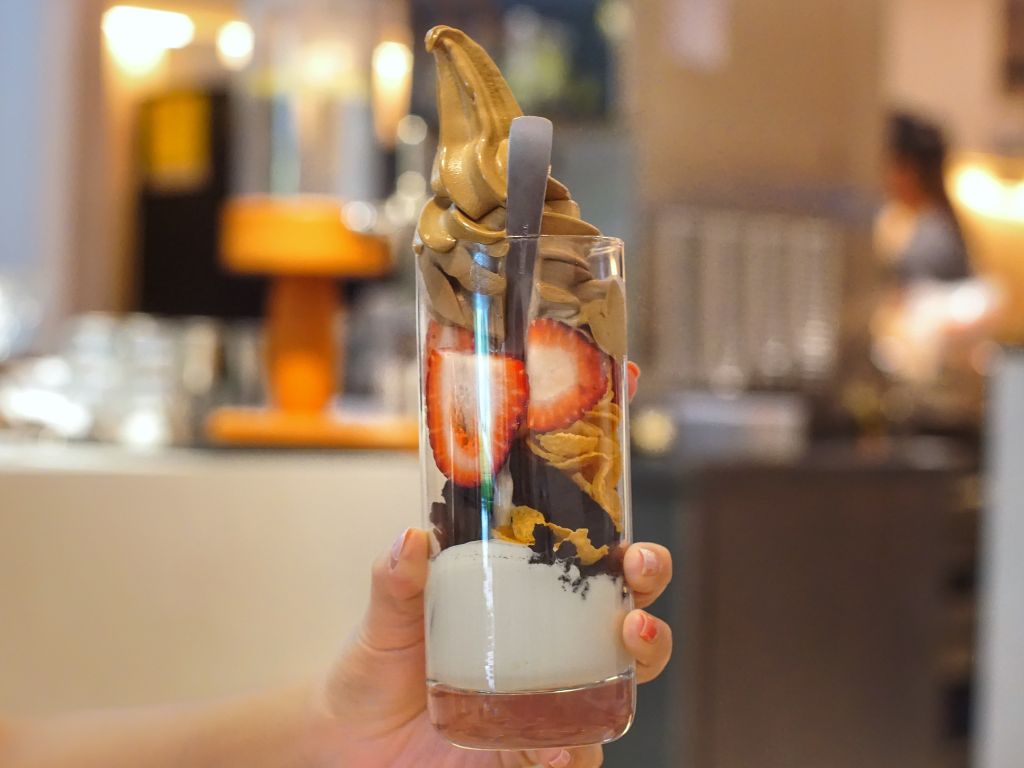 According to the staff, the Uji matcha and Uji hojicha soft-serve ice cream are also one of the items they strongly recommend every customer to try. Both are available as a cone/cup (S$6.50), affogato (S$8) or parfait (S$12).
As they had promised, our parfait's hojicha soft-serve came with a smooth and velvety texture. Not only that, it wasn't too saccharine and had a nice discernible toastiness — it goes well with the cornflakes and strawberries too.
37 Neil Road
Nearest MRT station: Maxwell
Open: Monday to Thursday (11am to 10pm), Friday and Saturday (11am to 11pm), Sunday (10am to 10pm)
37 Neil Road
Nearest MRT station: Maxwell
Open: Monday to Thursday (11am to 10pm), Friday and Saturday (11am to 11pm), Sunday (10am to 10pm)
---