Masterchef Singapore fan-favourite launches Paan, a home-based Italian sandwich shop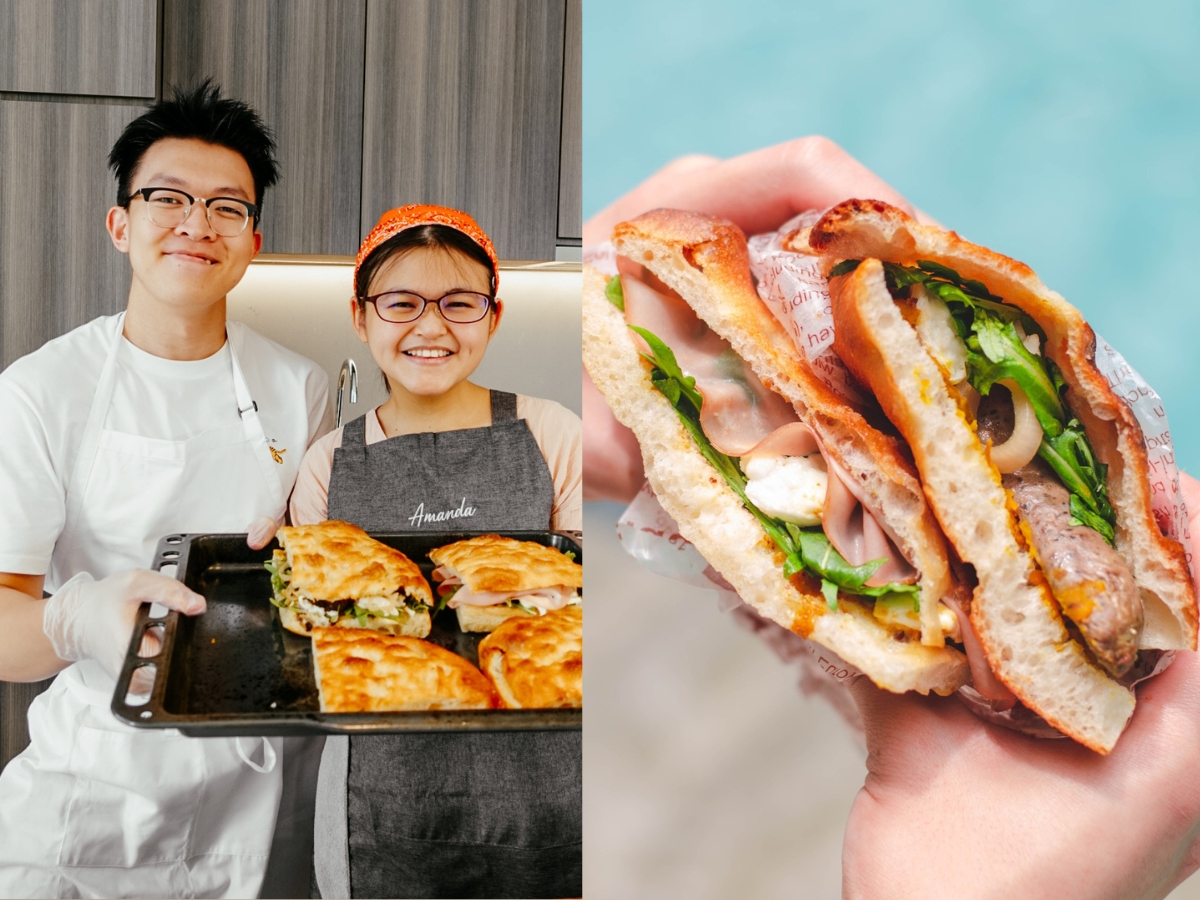 If you shed a tear when Masterchef Singapore fan-favourite Amanda Chia was eliminated over her less-than-desirable Italian pasta dish a few weeks back, here's some good news! She's back in the kitchen with new Italian treats.  
Chia, 24, has teamed up with her ex-hotel-chef boyfriend, Alex Ng, 25, to start a home-based Italian sandwich business called Paan. 
The shop's name is a play on the Italian word for bread (pane) and the couple's names, which both start with the letter "A". 
Dubbed "walking sunshine in human form", Chia captured the hearts of viewers with her always-positive demeanour, perpetual smile and heart for the underprivileged, which shone through in the show's third episode. 
She and fellow contestants came together to cook zi char-style dishes for Dignity Kitchen staff and their families. Chia had also previously worked on a social enterprise project and had prior interactions with the organisation, so it was especially meaningful to her. 
While her Masterchef Singapore journey may have ended prematurely, much to the chagrin of a fair number of viewers (just check out the online comments), Chia knew she wanted to continue cooking, bringing her food to more people and making them happy.
Shortly after her elimination episode was filmed, Ng left his role as a chef with The Ritz Carlton, Millenia Singapore in July. Chia also happened to be on the cusp of completing her legal traineeship.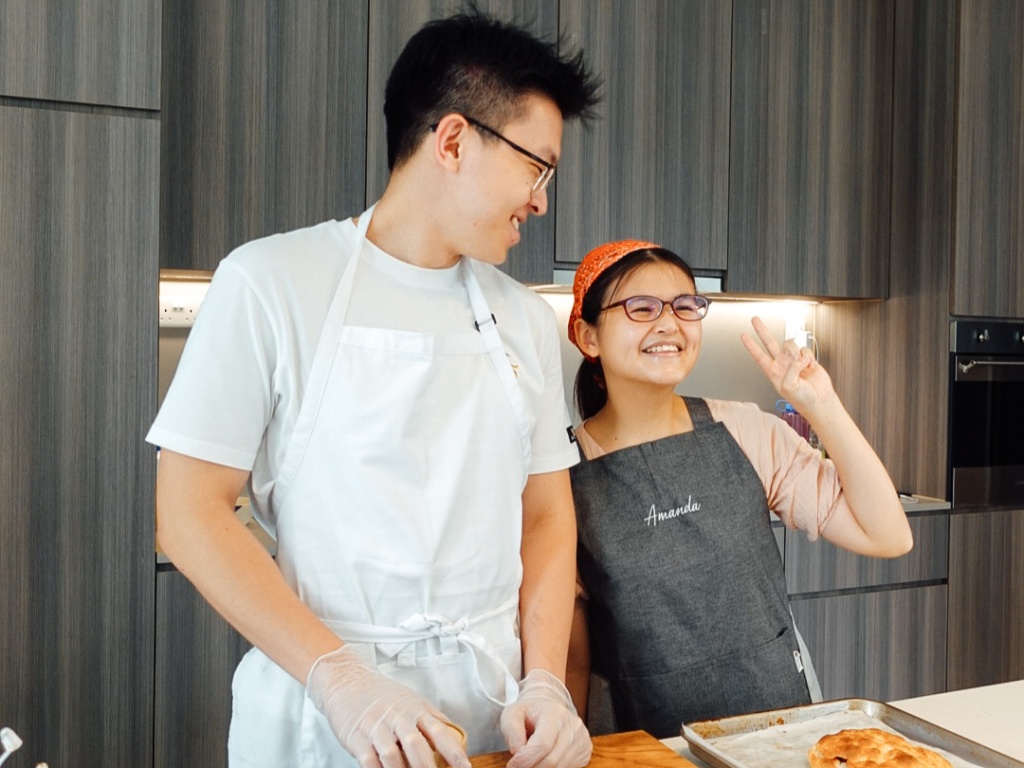 Putting two and two together, the couple saw this as an opportune time to do something in food — something they are passionate about and bonded on — as a duo. 
Chia's interest in Italian food was piqued when she headed to Italy to volunteer in 2019. There, she picked up time-tested recipes first-hand from nonnas (Italian for grandmother) when she signed up for Italian cooking classes. 
Speaking to us at their residence, she said: "After Masterchef happened, I realised it's actually possible for me to pursue something I love, to do what makes me happy and find something that sparks joy. And that's when I decided to do this (with Ng) and take that leap of faith." 
Trying out Paan's menu
Paan will begin its deliveries tomorrow on September 15, and its menu currently comprises four Italian sandwiches (three savoury and one dessert), made using schiacciata bread, and a soup. 
Schiacciata is a lesser-known relative of focaccia bread and is thinner, chewier and more crispy on the outside. 
On their choice of bread, Chia says they wanted "something a little bit different, denser and easier to have on the go". 
Paan bakes its schiacciata fresh daily and makes the majority of the ingredients nestled within its sandwiches, such as its roasted pistachio spread, from scratch.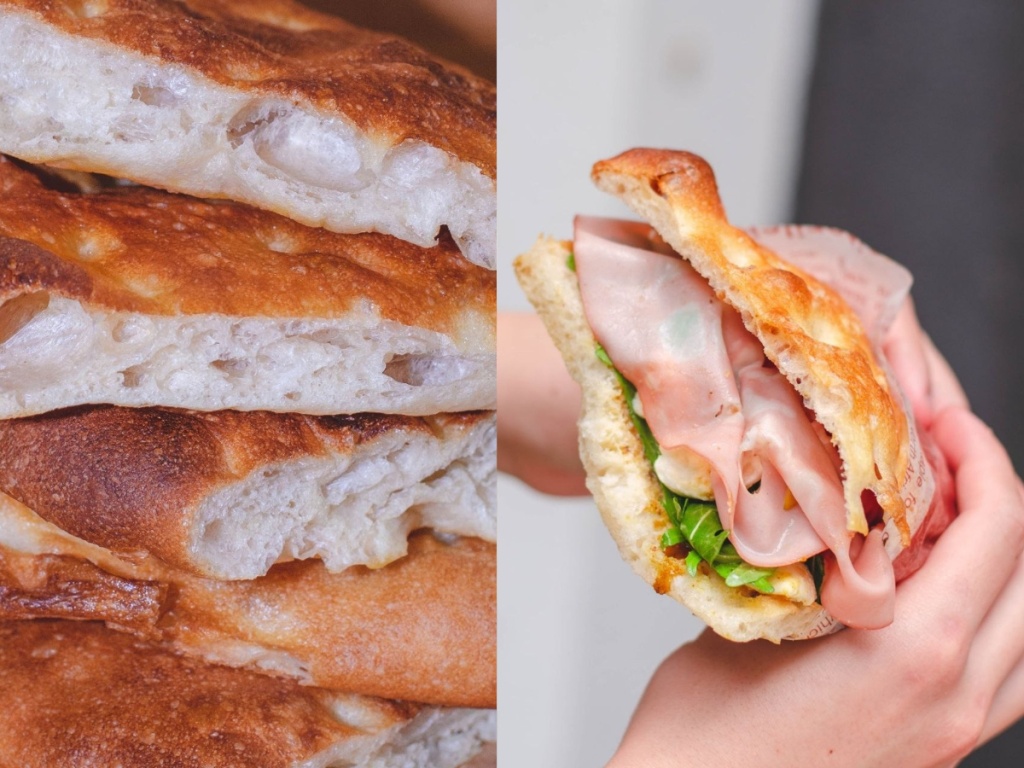 We tried Paan's entire menu and unanimously agreed that its mortadella pistachio sandwich (S$16) is the star of the menu. 
The sandwich is the perfect blend of sweet, savoury and salty, thanks to the generous spread of housemade roasted pistachio spread and apple jam chutney, which envelops the mortadella.
We noticed too that, despite having a heavy hand with the sauces, the sandwiches never felt soggy and still retained their crispness even though we had set them aside for a while during our chat.
On this, Chia said they tested their sandwiches extensively, even for travel, since it operates on a delivery-only model for now.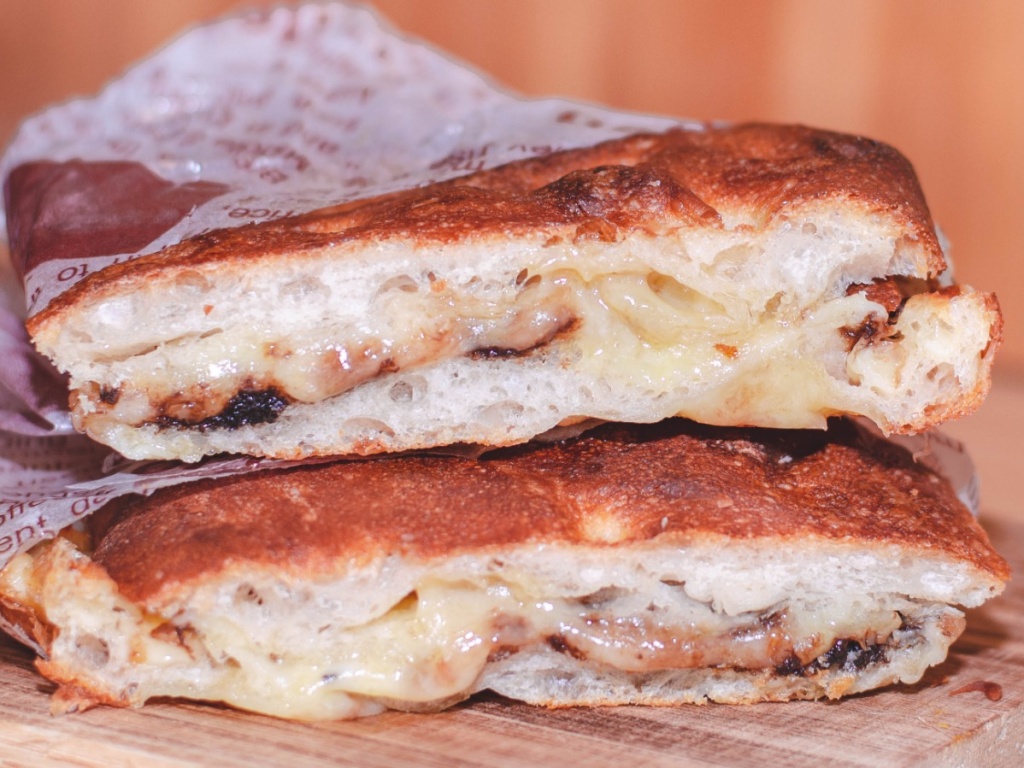 If you're in the mood for something more savoury and warm, try its cheesy meltdown (S$14.50), which features a cumin-flavoured gouda, among other cheeses, and a balsamic reduction. This is best paired with its tomato tango soup (S$6.50). 
The soup, which has hints of mushroom and paprika, tastes like it could have come out of an Italian nonna's kitchen any day. It is a little thicker than what you might expect, moreish and serves as an excellent complement and dip to its cheese sandwich. 
Currently, given that it is home-based, Paan can only take up to 48 orders a day and offers just weekday lunchtime delivery.
However, both are optimistic about increasing the number of orders and delivery slots, should they move to a central kitchen if things pan (or Paan) out.
Paan is also looking at opening up self-collection and dinner delivery slots, as well as introducing new flavours in the months to come — which it'll announce on its Instagram platform. 
Place your order with Paan through its preorder link. 
This was a hosted media tasting. 
Keen on more bakes? Check out old school bakeries in Singapore, and the new floral-themed Nico cafe at Wheelock place.
Do explore the new GrabFood Dine-in service for awesome deals.