G Izakaya has a luxurious 1-for-1 eight-course omakase set at S$188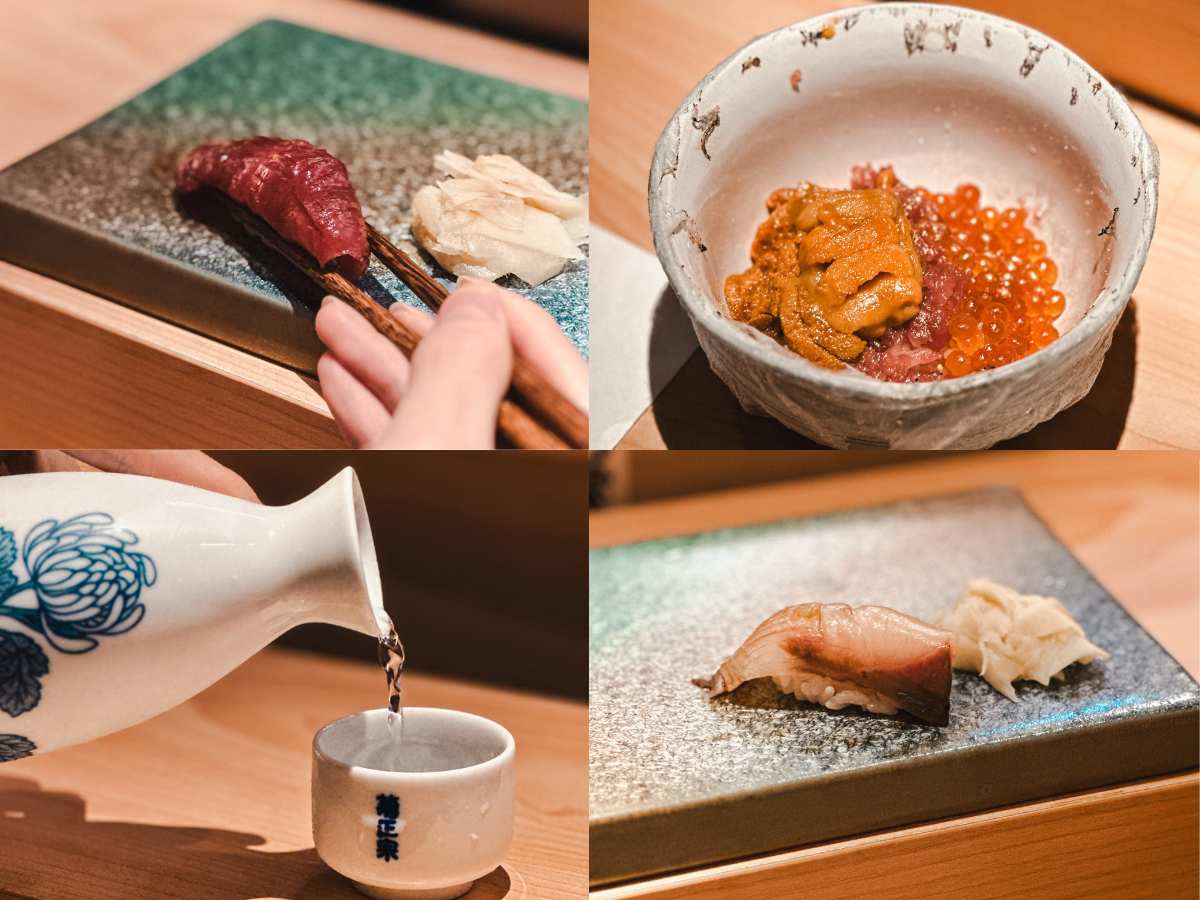 Omakase in Singapore is no cheap affair, especially when exceptional seasonal ingredients are involved. It's an exquisite, bespoke multi-course meal where freshly imported seafood and the chef's impressive culinary skills are the stars of the show. 
And while omakase sets are typically enjoyed at high-end restaurants, there are still a number of mid-range Japanese spots with premium sushi worth checking out — G Izakaya being one of them. 
Good news: The eatery is inviting diners to savour its luxurious 1-for-1 eight-course autumn degustation menu at just S$188. If you're going Dutch, that works out to be S$94 per diner, or if you're in a treating mood, your companion gets to eat for free.
Since many high-end omakase sets can cost upwards of three digits, we'd say that you're getting a huge bang for your buck.
The promotion will run until Jan 31, 2024. Note that ingredients in the dishes are seasonal and subject to availability, so don't be surprised if there's a menu change on the day that you pop by.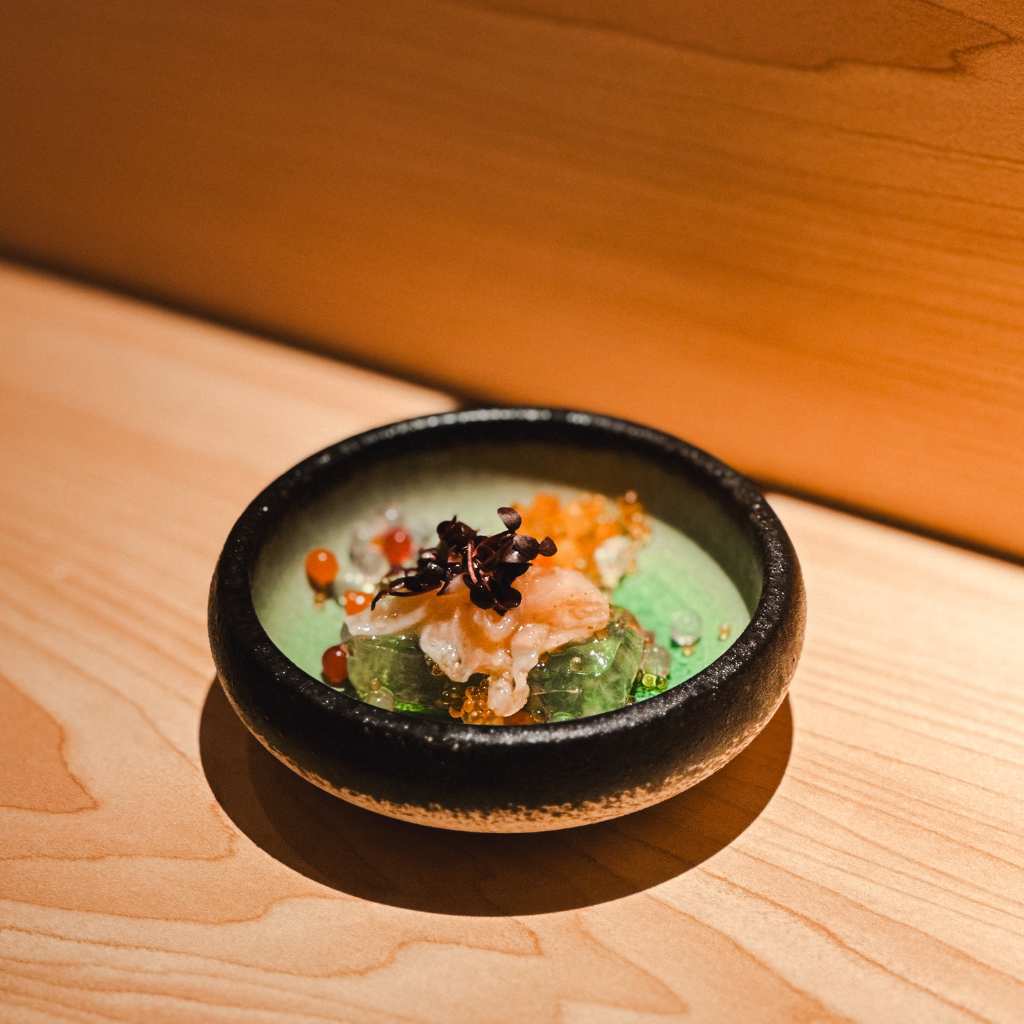 The meal opens with a seasonal appetiser: Ume jelly with hotate (scallop) tarako (pollock roe). Silky cubes of plum jelly sit in a dainty bowl, and they're crowned with a decadent amalgamation of seaweed balls and tobiko (flying fish roe). 
The latter bursts with each bite, filling our mouths with a sweet and savoury brine. It's a gorgeously-plated starter that's refreshing and light on the palate — a wonderful start to our meal.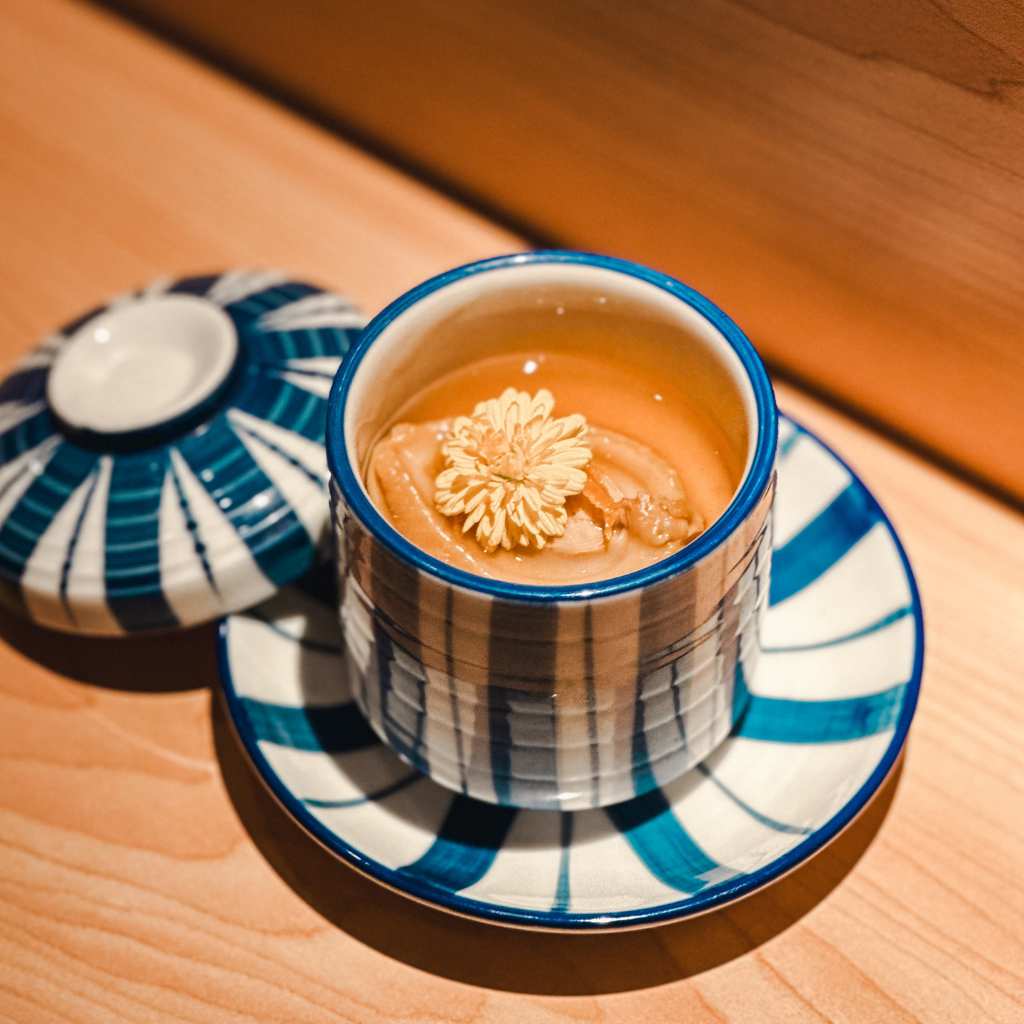 Next in the running order is the awabi (abalone) chawanmushi. It's a classic Japanese steamed delicacy of creamy egg custard, edible Japanese chrysanthemum flowers and South African abalone. The latter is the dish's crowning ingredient with all the hallmarks of quality seafood — flavourful, succulent and juicy.
But what truly stands out is the tangy and savoury abalone sauce the chawanmushi is steeped in. Flavoured with orange peel, the dressing is incredibly citrusy, adding a refreshing flavour profile to the velvety treat. It's a simple dish, yet delicately elevated.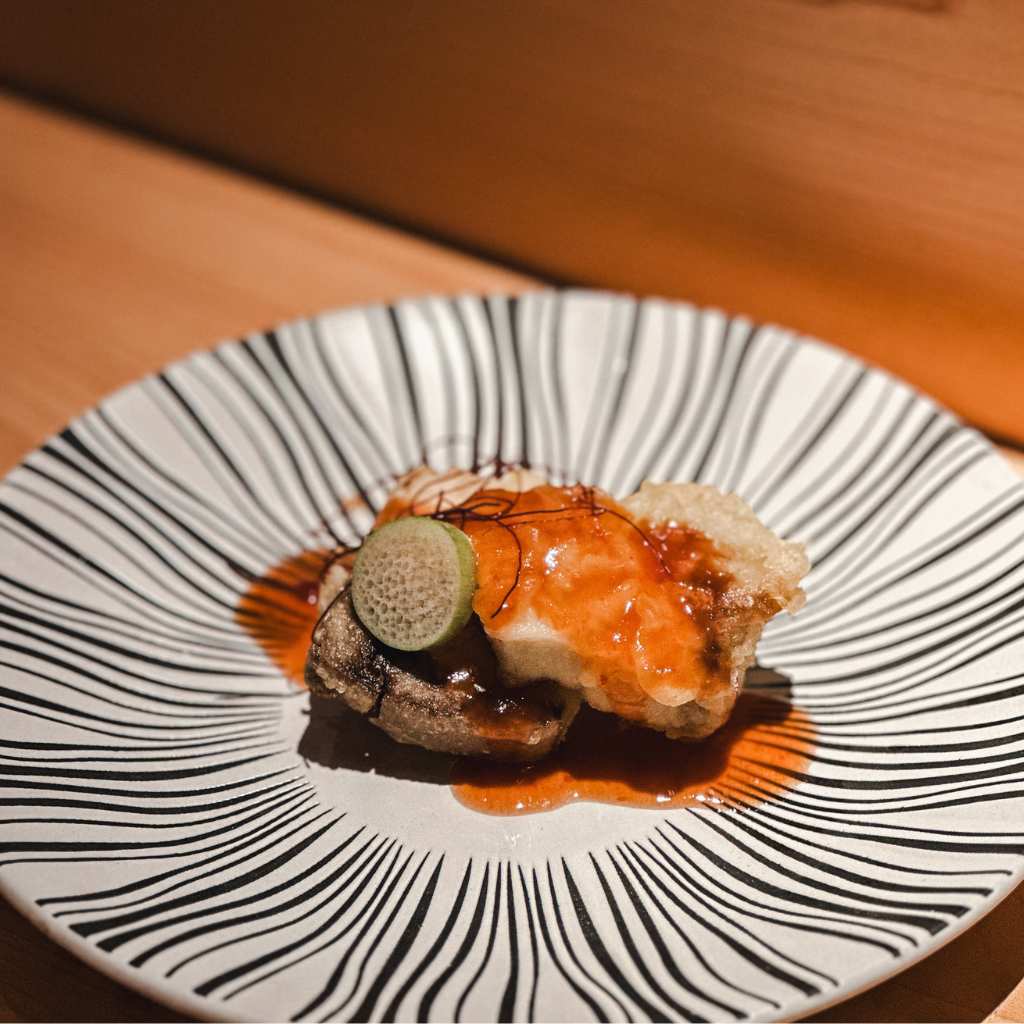 The seasonal seafood tempura varies depending on the day's catch. When we visited, we were treated to a luscious amberjack fillet drizzled with sweet and sour amai dipping sauce. It's also adorned with crunchy lotus chips. 
This is one of our favourite items on the omakase menu, in part due to the fresh and meaty quality of the fish. It's also coated with a light batter that's fried to thin, crisp perfection.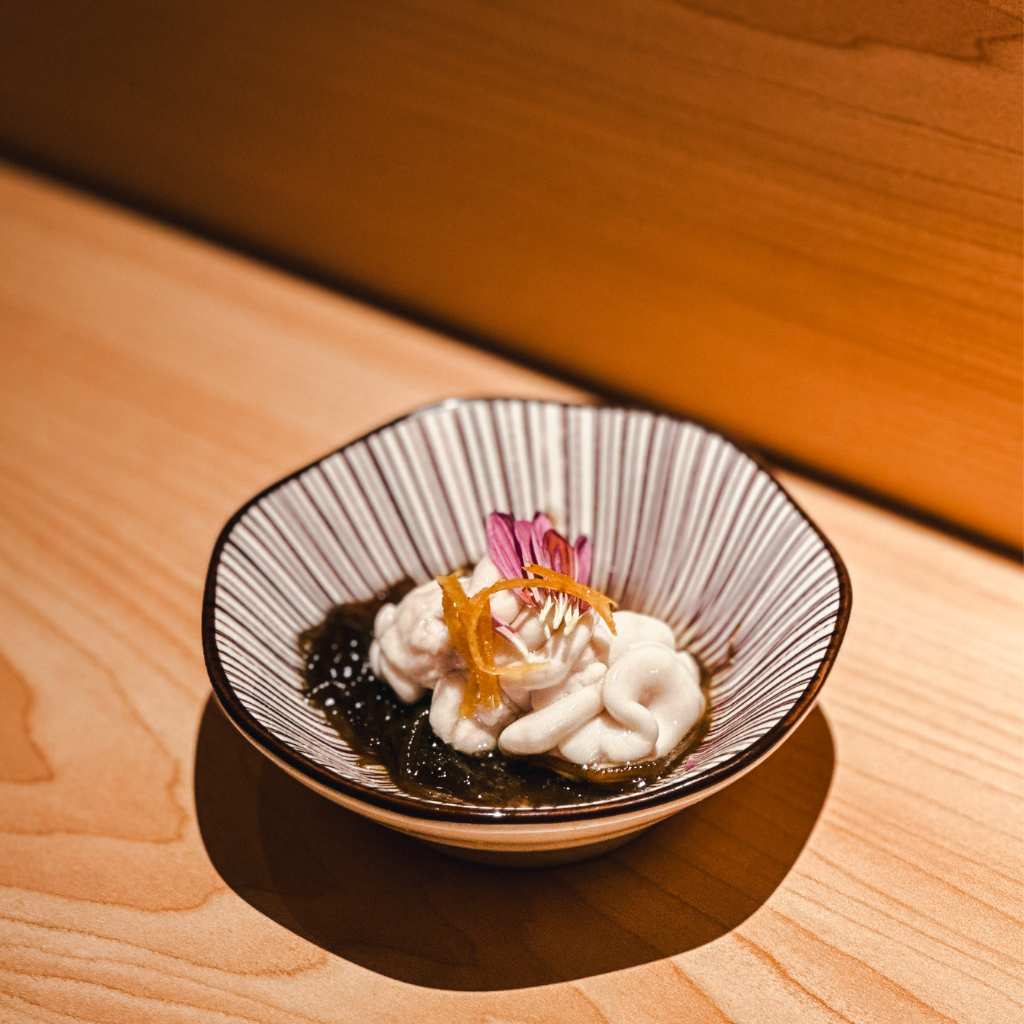 Ah, shirako — the male equivalent of caviar. Also referred to as fish sperm sac (or testes), this creamy delight is harvested from the bellies of wild-caught fish. 
The months between October to February are the best time to savour this delicacy. While it may look (and sound) daunting, the dish is surprisingly palatable.
The shirako rests atop a simple bed of mozuku seaweed, where its rich and decadent flavours take centre stage. Slivers of orange peel add a touch of zest.
The chef recommends that we slurp the dish whole, where you can best savour the melt-in-your-mouth butteriness of the shirako.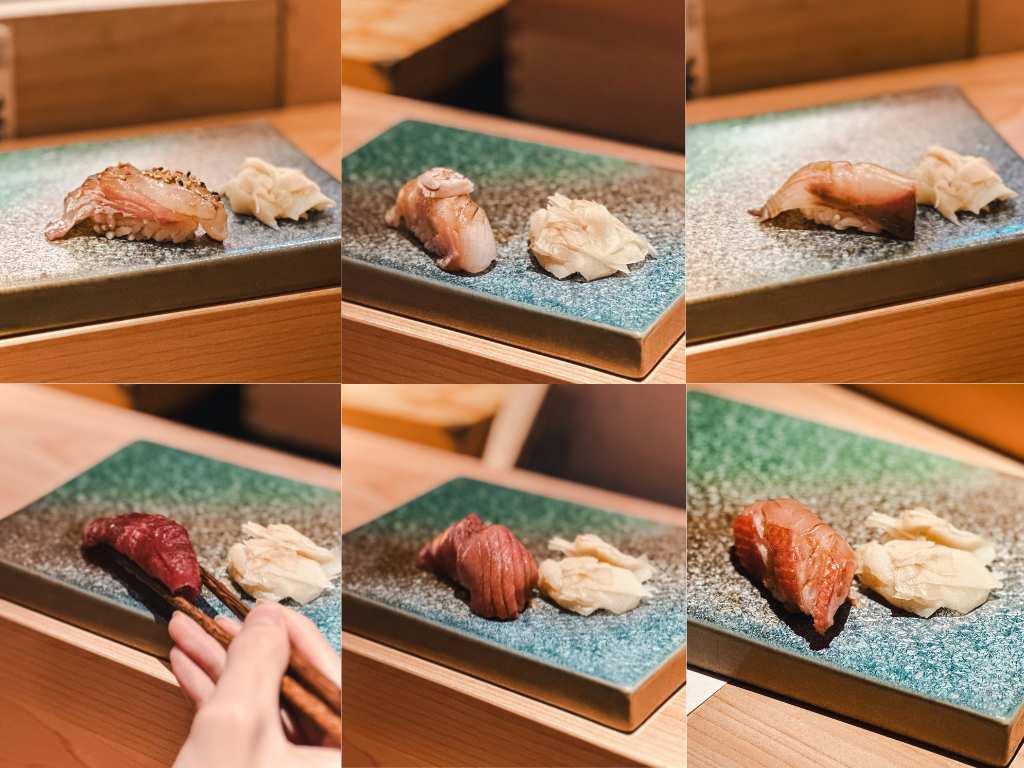 One of the key highlights of a top-notch omakase set is its sushi offerings. 
At G Izakaya, expect nothing less than stellar — authentic Japanese flavours and the season's best take flight with a drool-worthy lineup of seasonal sushi.
Look forward to six different types of seasonal fish, which include the likes of madai (sea bream), hirame (flounder), shima aji (striped jack), akami (red tuna meat), chu toro (medium fatty tuna) and kinmedai (golden eye snapper).
The kinmedai sushi is the chef's pick (and ours, too!), for the meat has just the right amount of juicy fattiness. It's also sweet and tender, which pairs well with the fluffy Japanese rice underneath.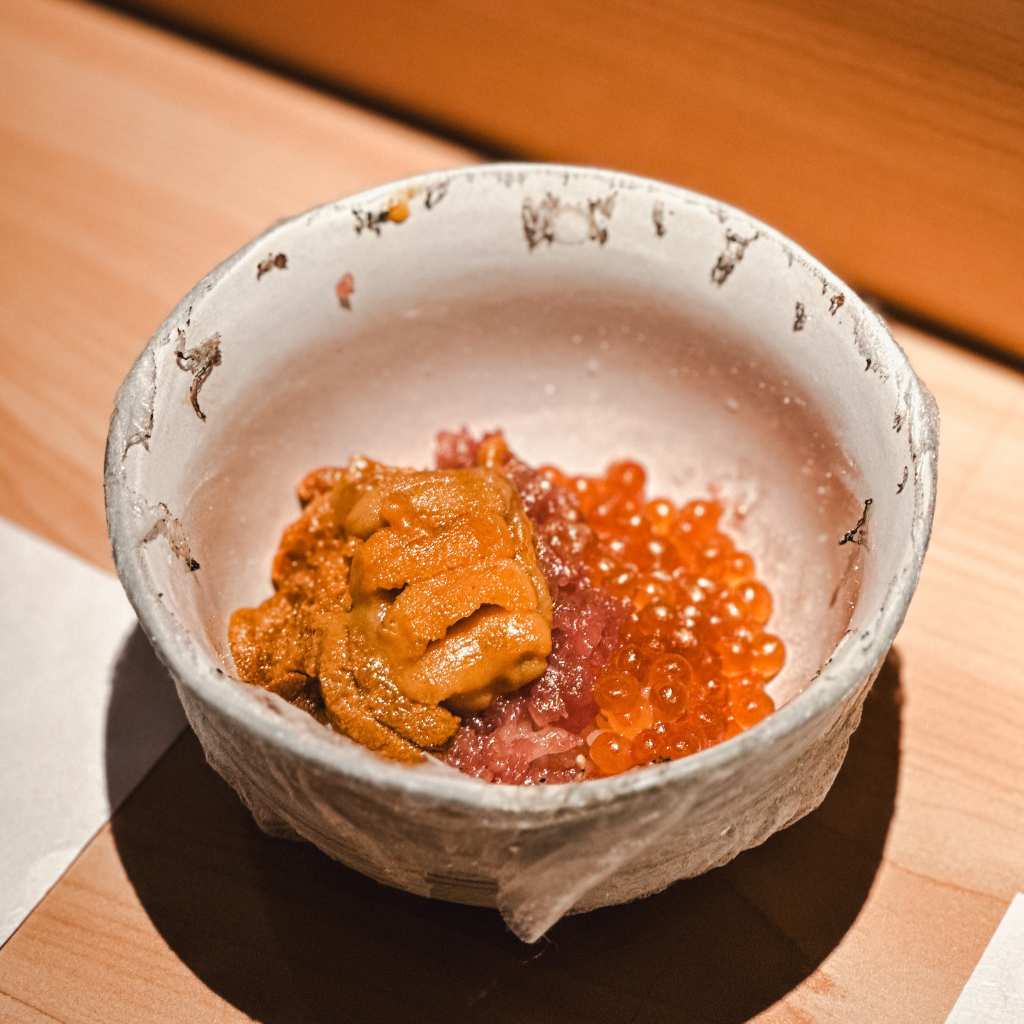 The arrival of the shokoji (also known as a lidded rice dish) signalled that our eight-course meal would soon be reaching its end.
During our visit, it came in the form of a luxurious golden unira don. The bowl is covered in a combustible paper wrap that's dusted with glittery golden flakes. It's a fiery, visual spectacle as it goes up in flames, scattering shimmery, golden dust into the air.  
But beyond the fire, glitz and glamour, the ingredients incorporated into the dish are equally luxe. Take for example the generous portions of creamy uni and ikura (salmon roe), which are heaped onto a bed of rice and minced tuna. 
Each mouthful was an explosion of flavours and we devoured the savoury rice bowl in no time.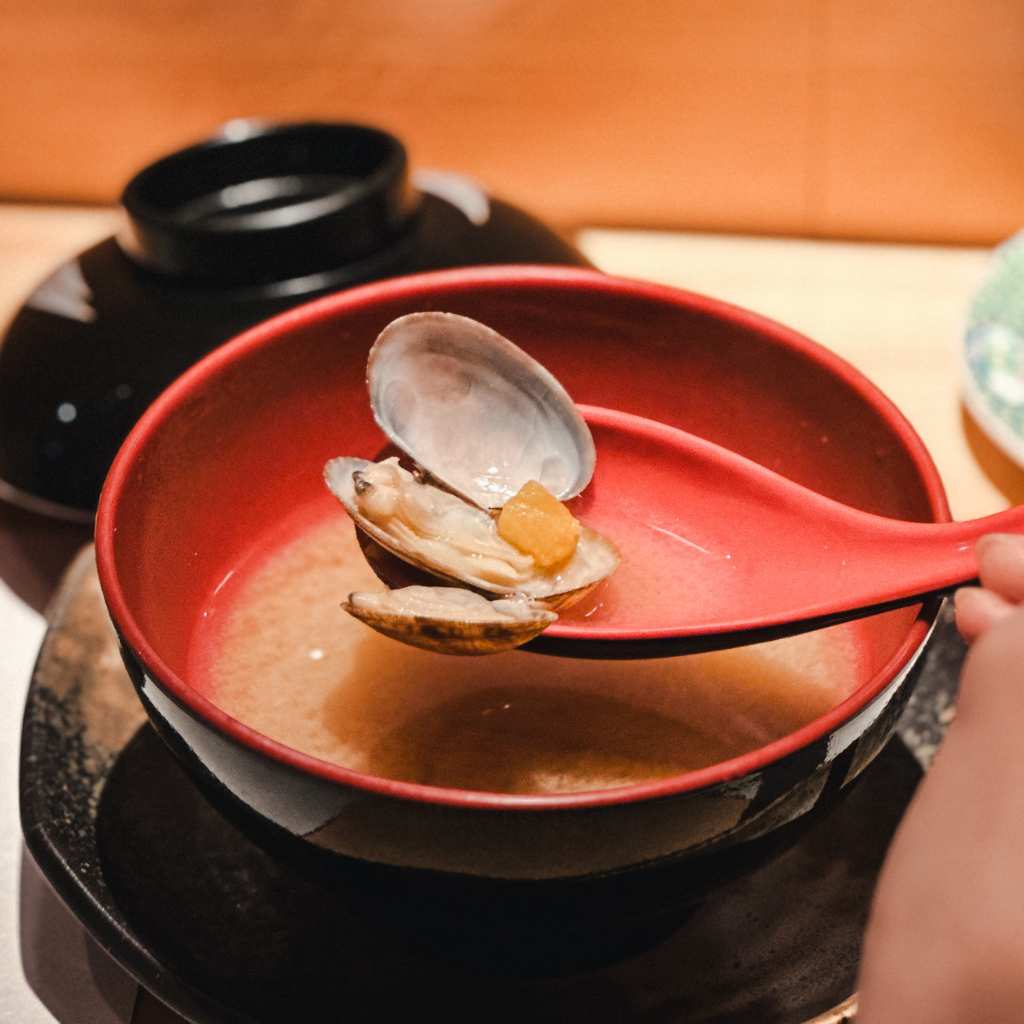 The roasted kabocha (squash soup), which was both flavoursome and addictive thanks to the sweet brine of its asari clams, delighted us next. Our only gripe is that the portion was a tad meagre — we'd have appreciated having more of the broth to savour.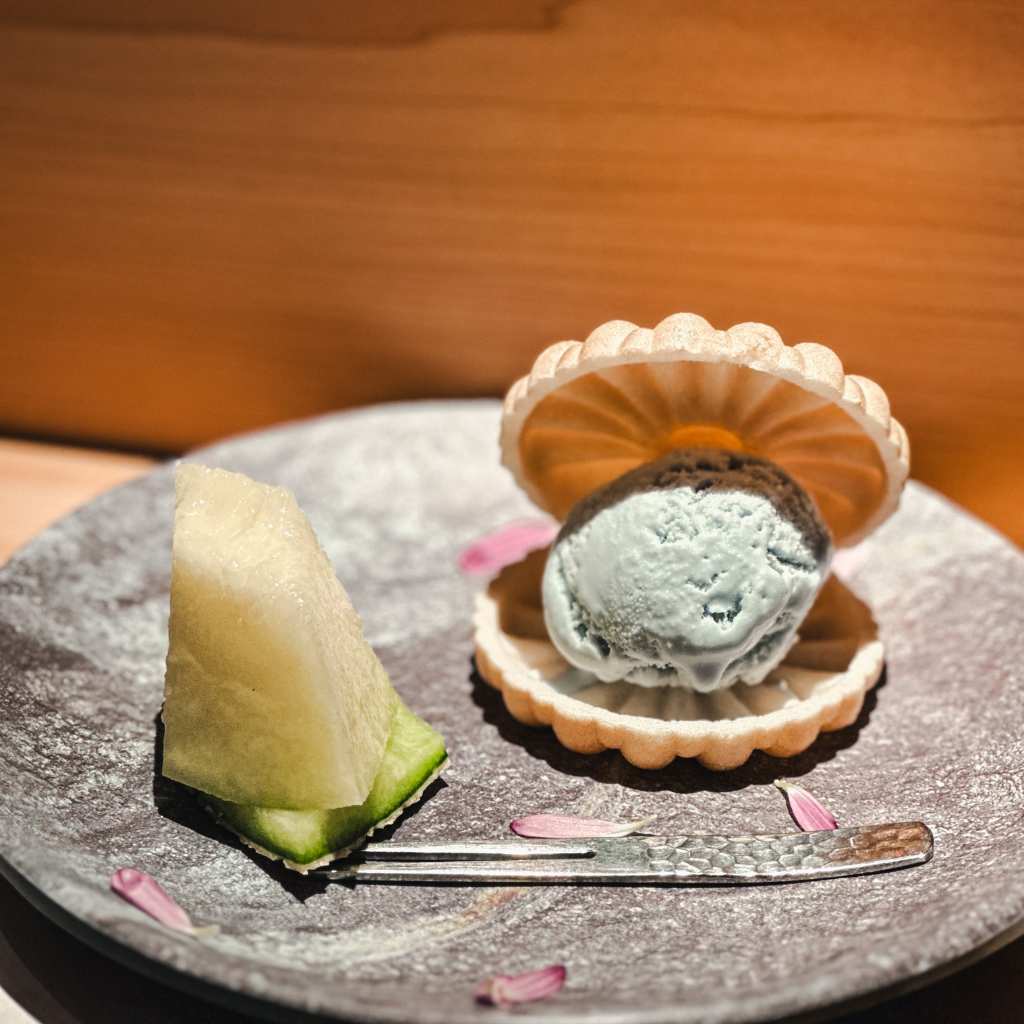 Dessert is an Instagram-worthy affair. 
Okinawa monaka sea salt ice cream is served in an adorable, crunchy flower-shaped biscuit. Accompanying it is a slice of Shizuoka musk melon, which is one of Japan's most beloved fruits. 
It's every bit as indulgent and tasty as it seems and despite the decadent meal, we didn't find the sea salt ice cream too jelak at all. The portion is also reasonably bite-sized, so you can thoroughly enjoy the treat without it being too overpowering.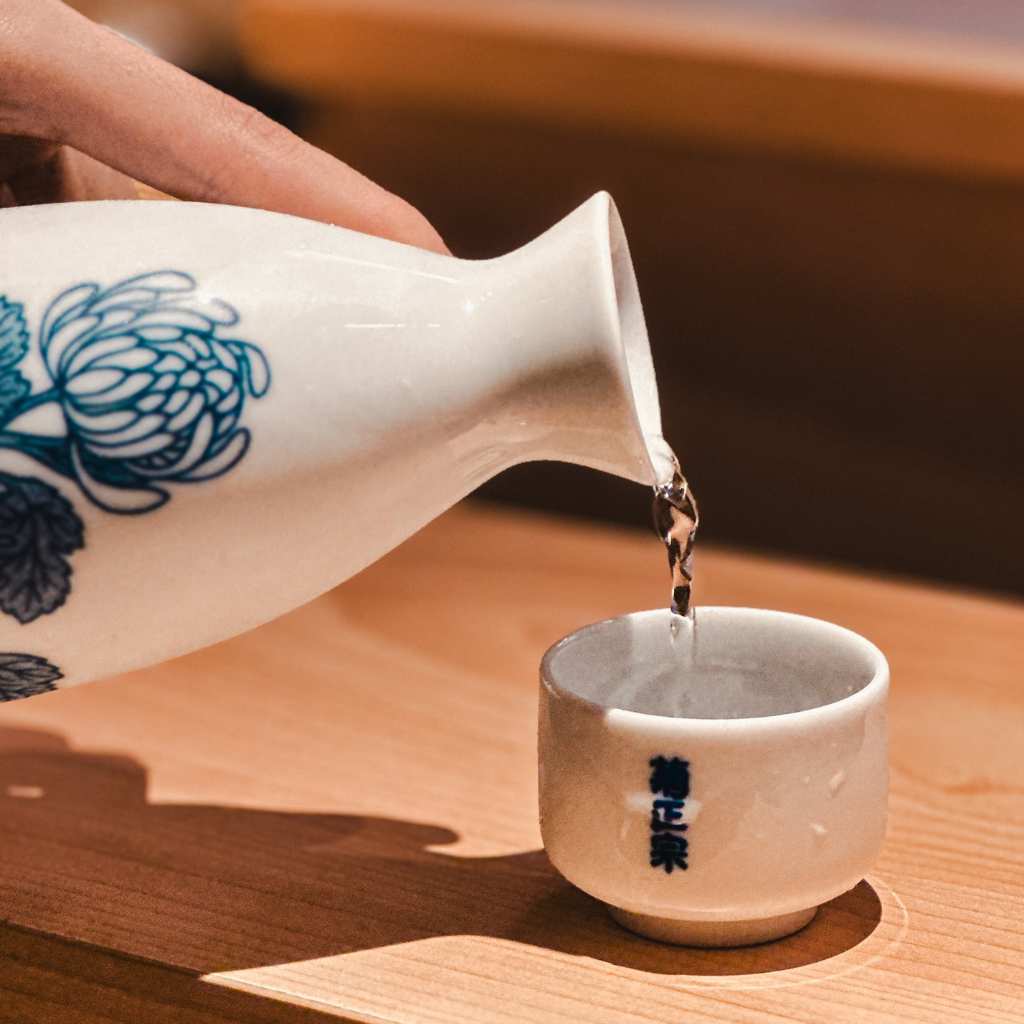 As part of the omakase set, you get to choose between Sapporo beer and house-pour sake. We found the latter to be a better choice — every sip complemented the dishes and the sushi especially so.
Golden Mile Tower, 01-52A/B, 6001 Beach Road
Nearest MRT station: Nicoll Highway
Open: Sunday, Tuesday to Thursday (11.30am to 2pm, 5.30pm to 10.30pm), Friday and Saturday (11.30am to 2pm, 5.30pm to 12am)
Golden Mile Tower, 01-52A/B, 6001 Beach Road
Nearest MRT station: Nicoll Highway
Open: Sunday, Tuesday to Thursday (11.30am to 2pm, 5.30pm to 10.30pm), Friday and Saturday (11.30am to 2pm, 5.30pm to 12am)
---