Little Teahouse: Handmade dim sum from S$2.90 at new Soup Restaurant opening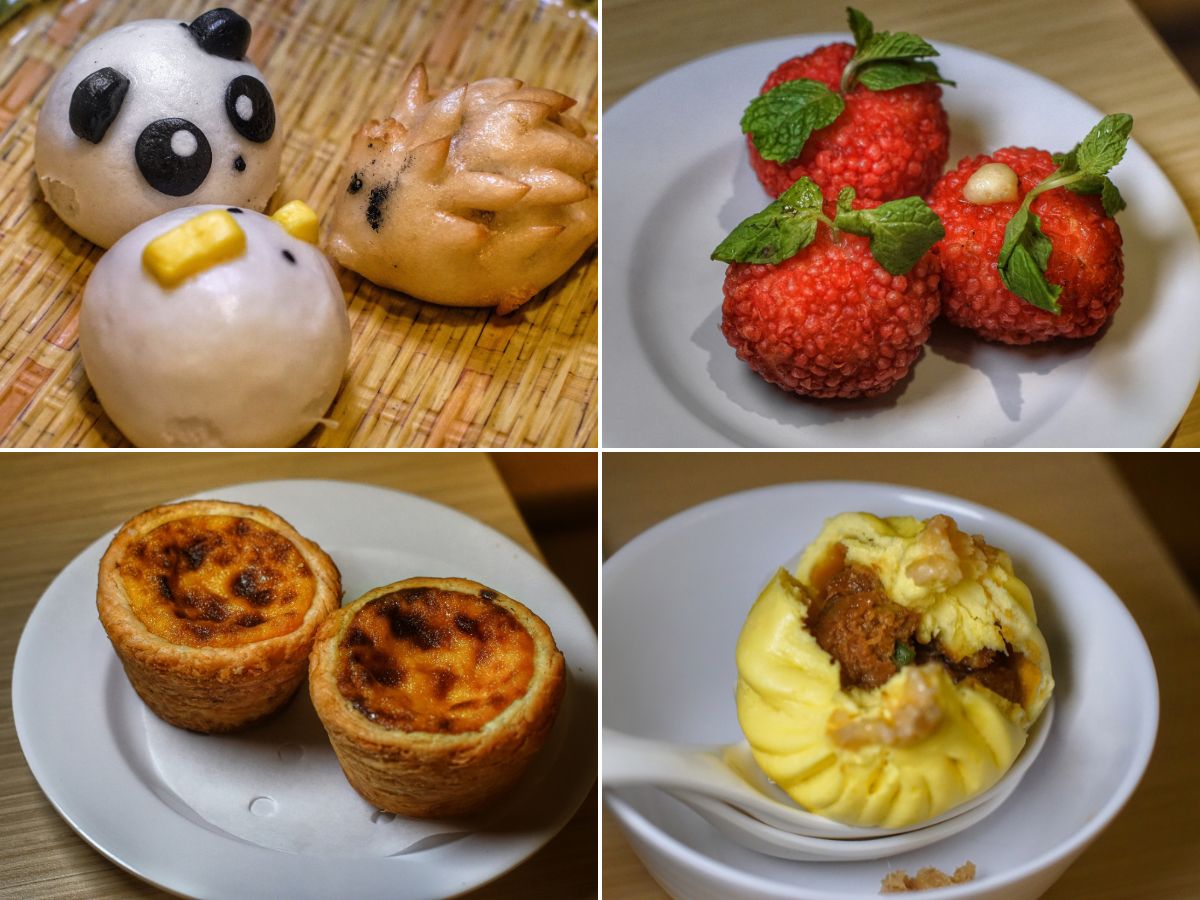 Dim sum lovers, add this new dim sum house to your list: Little Teahouse at Bugis. 
Opened by the same people behind Soup Restaurant, the best part about this new eatery is that it will be serving up 35 handmade dim sum varieties from S$2.90.
This new opening is part of Soup Restaurant's 32nd anniversary celebrations. The Chinese restaurant chain, known for its nourishing broths, poached chicken and stir-fried vegetables, has been a comforting and nostalgic dining spot for many Singaporeans since its opening in 1991.
What started out as a humble unit in Chinatown is now a popular household name; outlets can be found all over the island, along with a slew of spin-off concepts.
This includes Cafe O, a concept focused on traditional coffee shop flavours, which has also opened a new outlet right beside Little Teahouse. Both are located at a corner unit at Bugis Village, right across Bugis+ mall.
Cafe O's Bugis outlet is clad in a rustic white-and-blue palette while the dim sum eatery Little Teahouse comes trimmed with modish retro tiles reminiscent of an old-school cha chaan teng.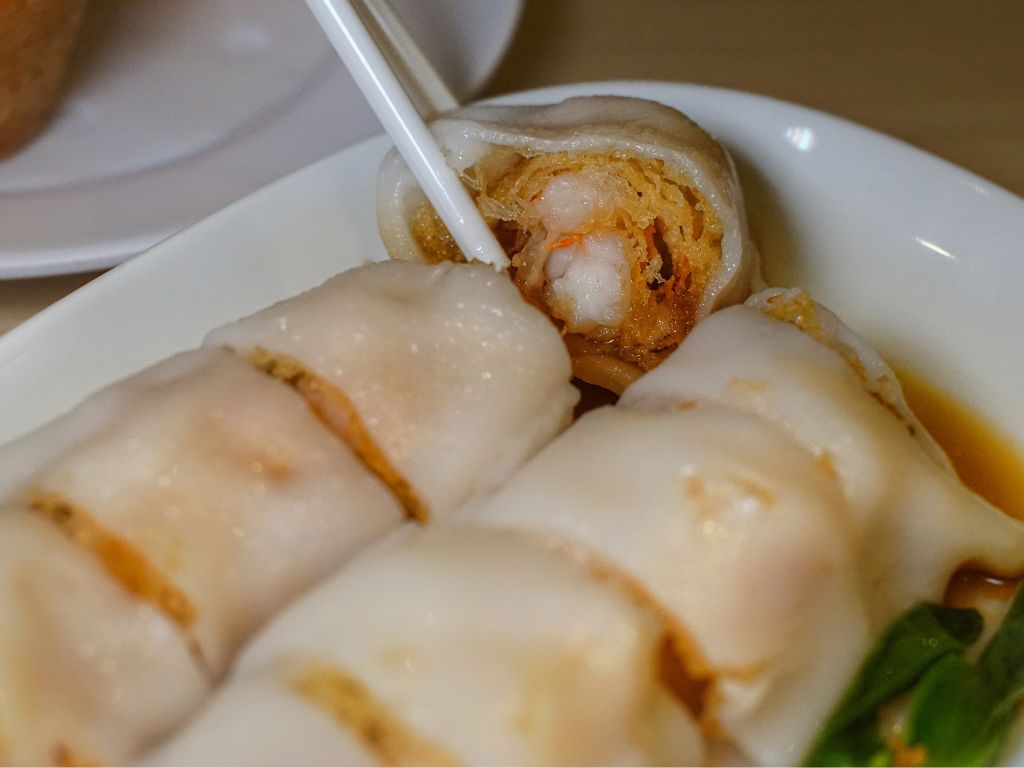 As its cosy decor suggests, Little Teahouse is a casual and fuss-free eatery that specialises in a myriad of comforting and familiar dim sum dishes.
Psst, to celebrate its new opening, there will be a promotion running from Nov 1 to 30, where diners get to enjoy 20% off all dim sum items!
Classics are done well here, with items such as the crispy prawn cheong fun (S$6.90) impressing with a well-balanced medley of crunch and silkiness.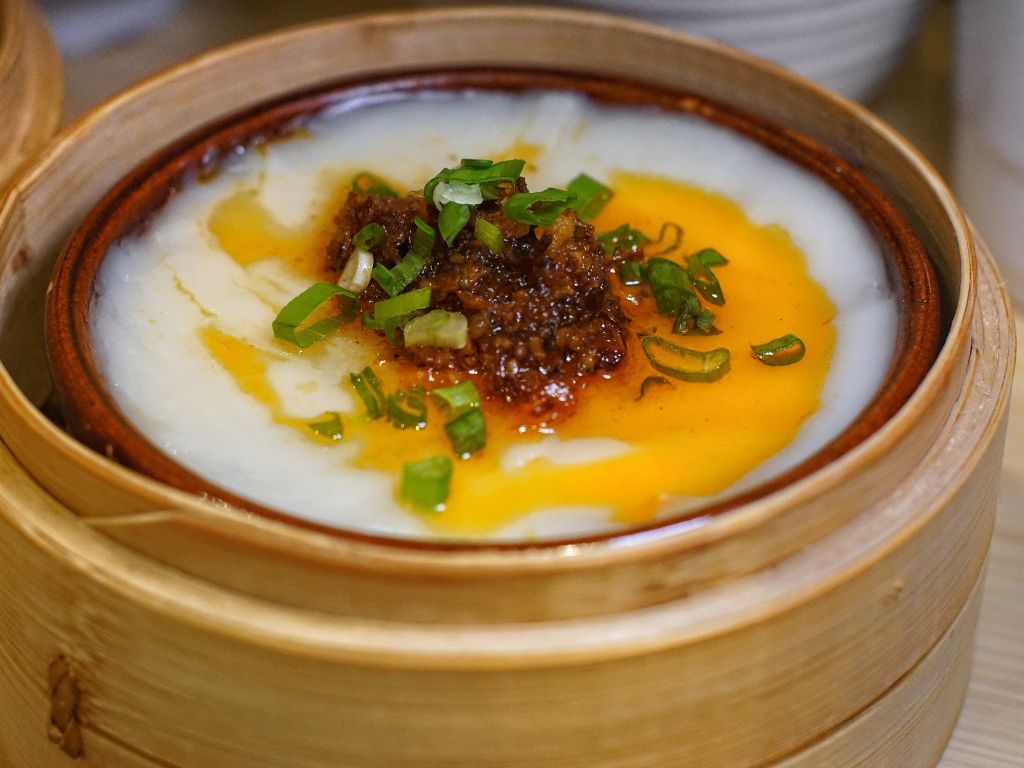 The unassuming beancurd skin roll with prawn (S$6 for three) turned out to be exceptionally crunchy with a bouncy and flavourful filling.
There's also the steamed carrot cake with special XO sauce (S$5.90), which sees the classic dish steamed in a bowl.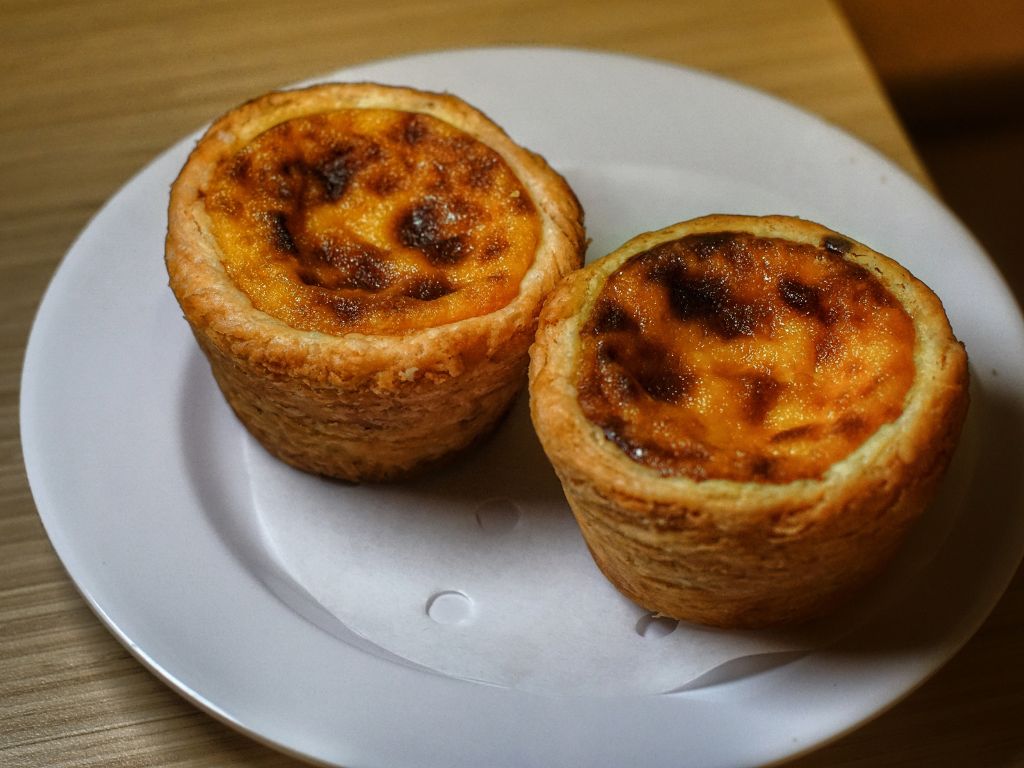 The dish arrives softer and plusher than the usual carrot cake, and is bolstered with the addictive umami of XO sauce — a very satisfying dish.
Similarly, while still a familiar sight, Little Teahouse's signature egg tart (S$4.60 for two) sports a slightly different appearance, with the crumbly pastry skin taller and compactly wrapped around a rich and creamy egg custard filling.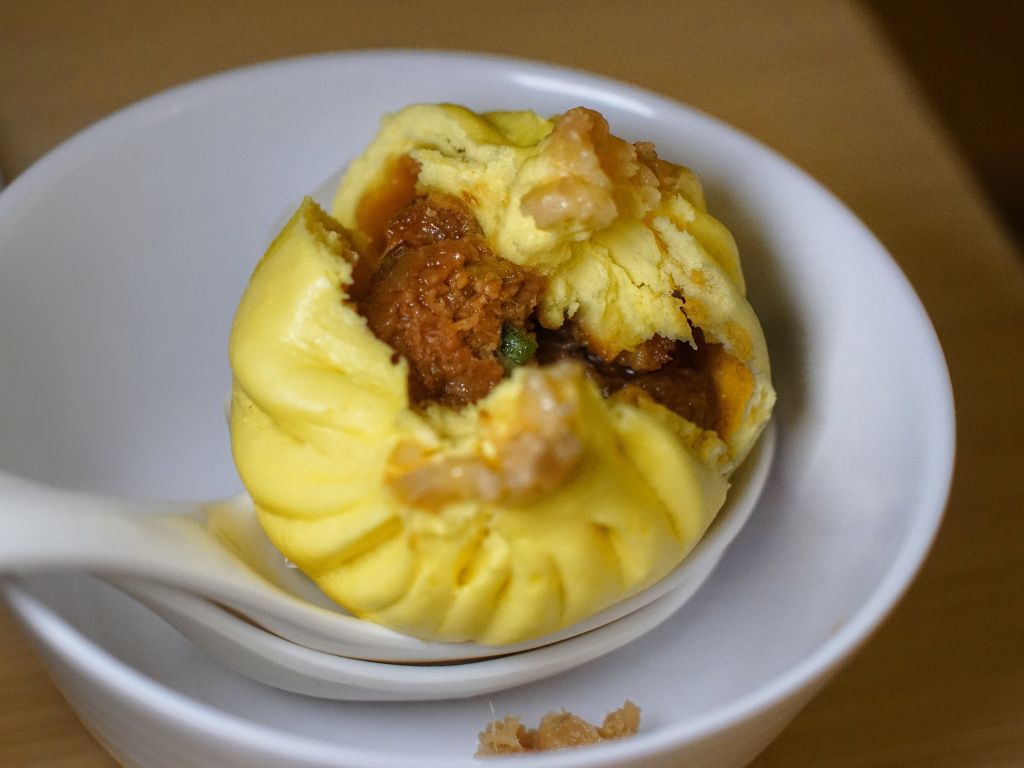 Little Teahouse's diverse menu also contains a few creative spins on tried-and-tested classics. 
One good example is the Samsui ginger chicken bao (S$4.60), where Soup Restaurant's signature chicken is packed into a bao. The flavour-packed morsel retains the chicken's succulence and is loaded with a sharp ginger note.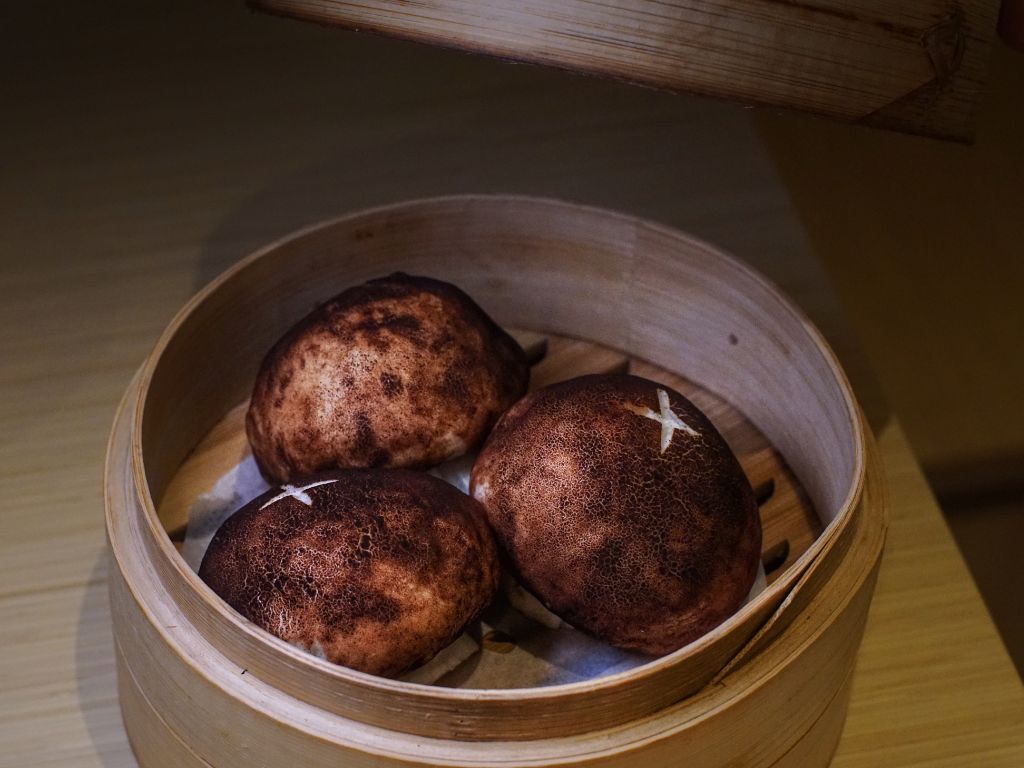 Other Insta-worthy dim sum creations include the lychee prawn ball with mozzarella cheese (S$6) and assorted mushroom truffle bao (S$5.40), both quirkily shaped into their respective hero ingredients.
The former is a savoury and zesty — which might be a bit of an acquired taste for most — whereas the latter greets your tastebuds with an earthy richness mixed with a hint of truffle perfume.
If you can't get enough of the creatively moulded creations, Little Teahouse's menu also contains an assortment of adorable animal-themed baos.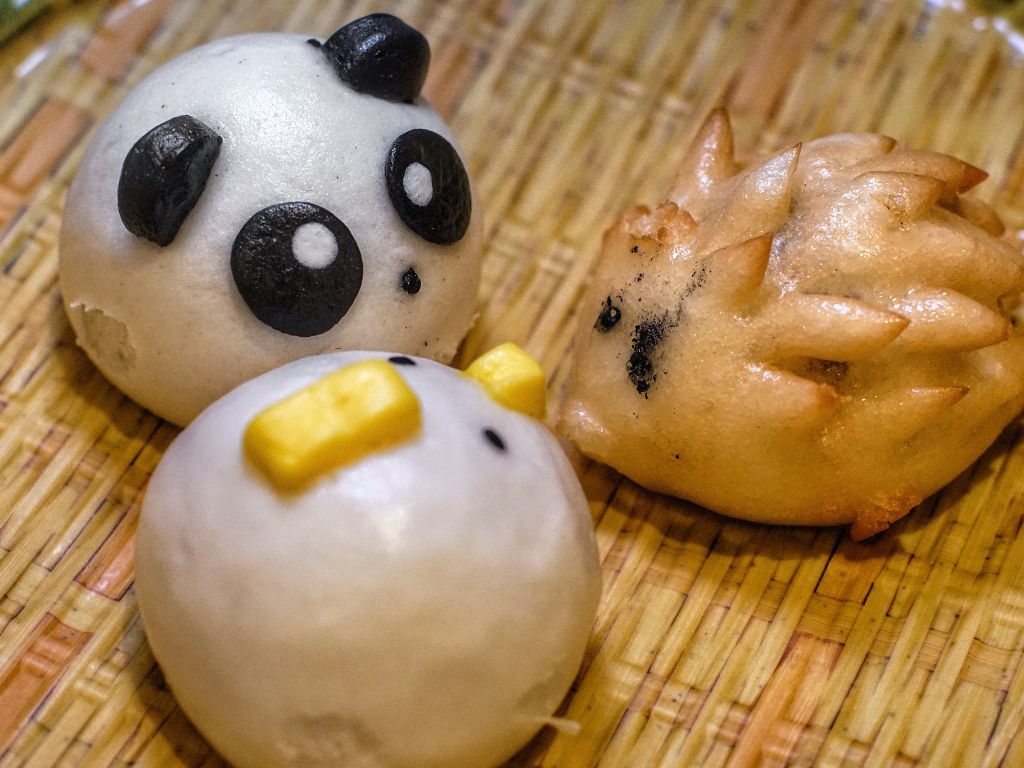 Though looking rather snazzy, these are actually simple classics with rejigged presentation — the panda bao (S$4 for two) is filled with red bean, the chick-a-boo (S$4 for two) contains sweet corn, and the hedgehog bao (S$4 for two) is fried and packed with lotus paste.
Those who are curious to try all of them can opt for the happy animal farm, a platter that's available at S$6 with one of each or S$11.70 with two of each.
Little Teahouse by Soup Restaurant
Bugis Village, 229 Victoria Street
Nearest MRT station: Bugis
Open: Sunday to Thursday (10am to 11pm), Friday and Saturday (10am to 11.30pm)
Bugis Village, 229 Victoria Street
Nearest MRT station: Bugis
Open: Sunday to Thursday (10am to 11pm), Friday and Saturday (10am to 11.30pm)
---