Swing by Brash Boys Coffee for boisterous banter and brews
If you work at One-North or Biopolis and need a breather from your back-to-back meetings or never-ending stream of emails, there's a cafe right round the corner that promises caffeine and conversations.  
Brash Boys Coffee, located at Neuros building, was started by secondary school friends Leon Tham and Seah Shing Hao, both 25. The cafe is so named because its owners are self-professed to be "quite brash and loud". 
But don't take that to mean that the duo are unwelcoming. 
On the contrary, Brash Boys' online business profile proudly proclaims that they are the "only coffee spot in Singapore with two clowns here to entertain you". 
Seah explains: "If you walk by sometimes, you'll see the both of us just playing around — just clowning around when we have nothing much to do."
"We don't want to take things too seriously," adds Tham, a third-year business student at the National University of Singapore. "Because in the end, we're just trying to help people relax. People around here are generally quite stressed about their work."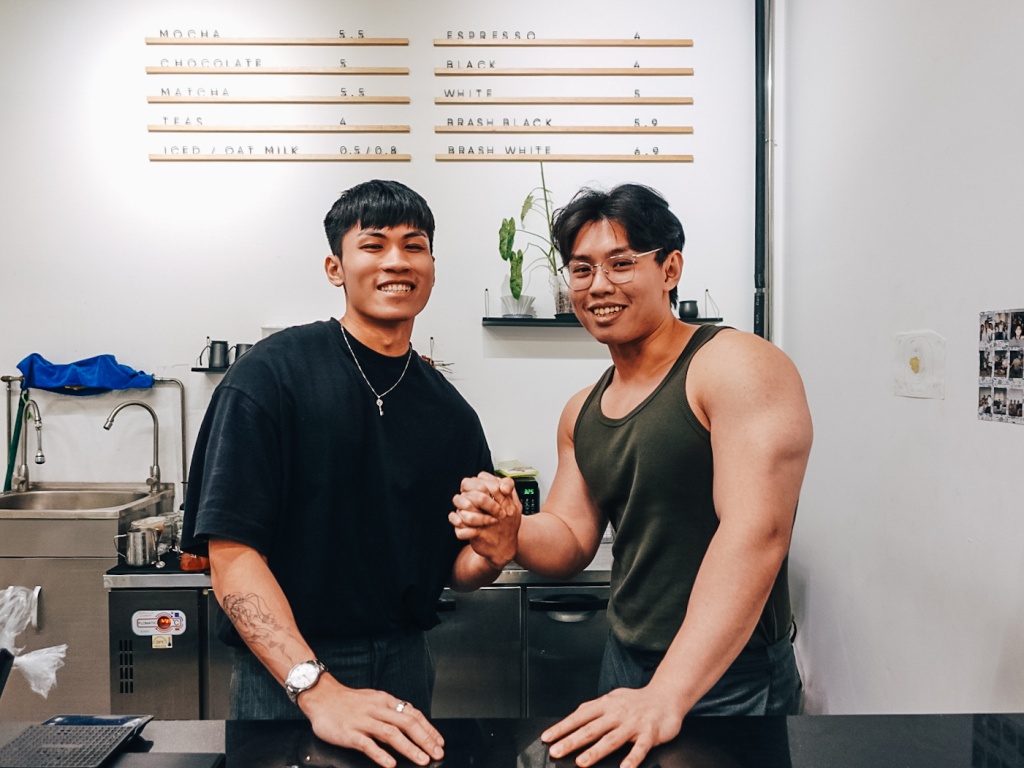 How Brash Boys began 
Growing up, the dynamic duo had always wanted to start a business together. Since Tham had previously worked at several cafes around Singapore, opening a cafe seemed like a given. 
They decided upon their current location at Neuros after assessing the clientele and rental. Brash Boys Coffee then opened its doors in November 2022.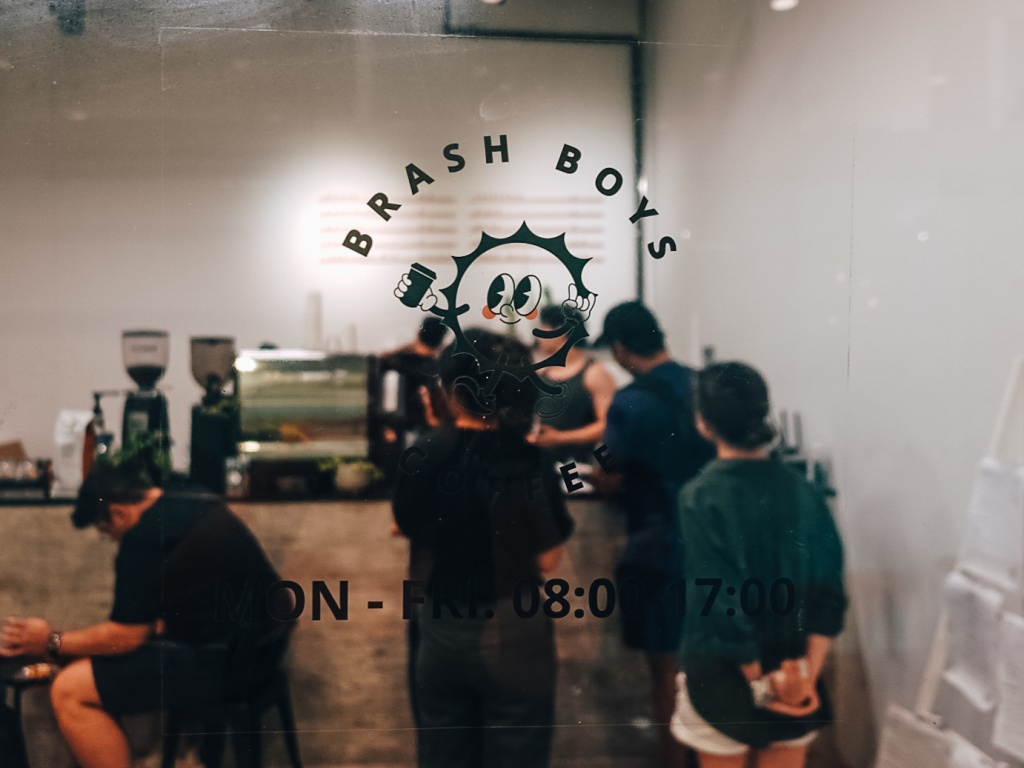 In Brash Boys Coffee's vicinity, you'll notice that there are already a few prominent names in the neighbourhood, such as Little Big Coffee Roasters and Runes just a short walk away.
But Tham is unfazed, stating matter-of-factly: "You can't avoid competition no matter where you go." 
More than half a year on, it appears that the both of them have carved out a niche for themselves brewing up good coffee and entertaining customers with their banter and antics.
In fact, aside from building a good rapport with their regulars (some of whom even buy them souvenirs when they travel), Seah has also attracted a small following on TikTok (around 58,000 followers, no less) by doing livestreams almost daily since the cafe opened. 
Inspired by German barista Dritan Alsela — who streams himself making coffee after coffee at his busy coffee shop in Dusseldorf — Seah wanted to do the same.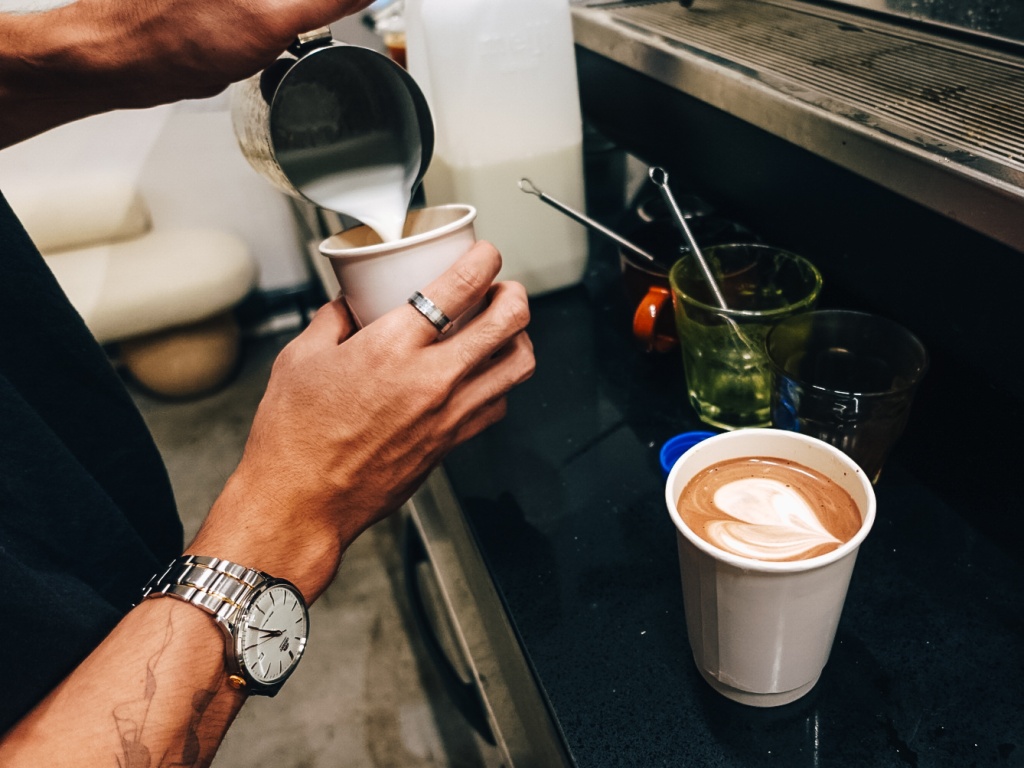 Alas, the cafe's first week was quiet. So Seah started interacting with customers since there were no coffees to make. 
This clearly worked in their favour. They began attracting customers — from as far as the east side of Singapore — who come by just to try their coffees and say hi. 
Seah still does daily livestreams from 10am to 12pm, a quieter time at the cafe. If you tune in, expect to see the boys clowning around, making coffee or just interacting with fellow Tiktokers. 
Trying out Brash Boys Coffee's menu 
Jokes aside, Brash Boys doesn't kid around with strong coffee drinks made with beans from local roaster Tiong Hoe Specialty Coffee — a special 'Brash' Colombian and Guatemalan blend with notes of caramel, hazelnut and stonefruit. 
Its signature drinks are its iced oat milk latte (S$6.30) and Brash white (S$6.90). 
While the former, made with popular local oat milk brand Oatside, is the cafe's bestselling drink, its star beverages are clearly its Brash white and Brash black (S$5.90).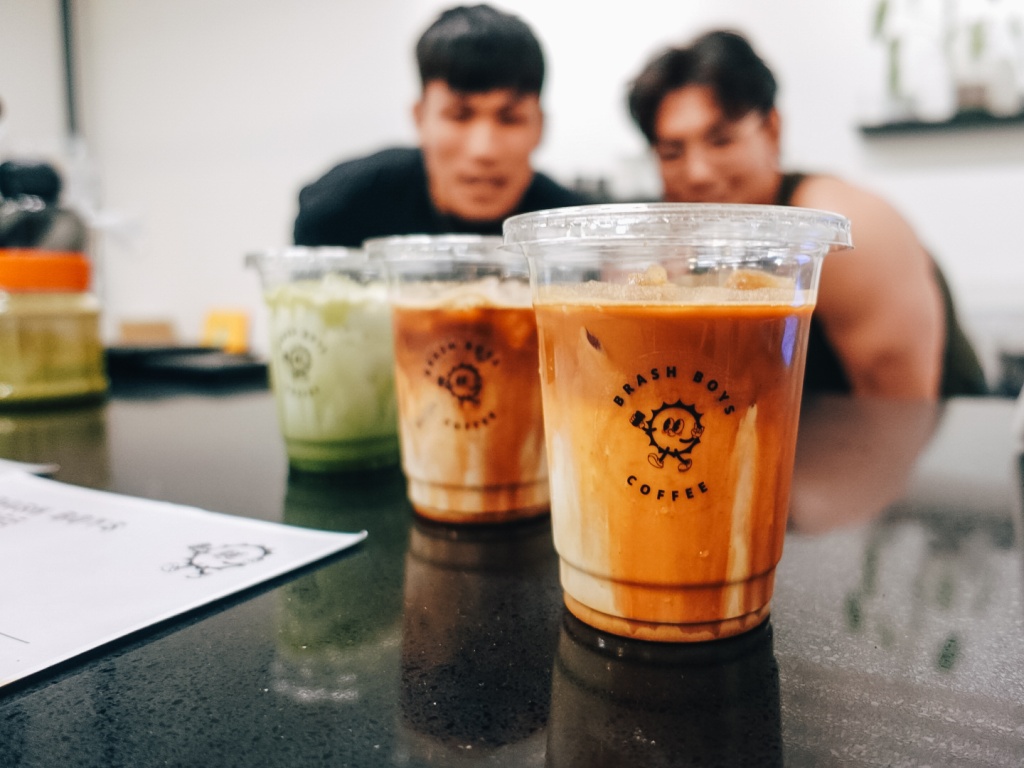 Both drinks come with frozen cubes of concentrated cold brew as a substitute for your usual ice. This was born out of the duo's intention to help caffeine fiends in the area "double up" on their coffee. 
The cold brew ice cubes also help office workers "drink it throughout the day without the coffee being diluted". 
If you need something to nibble on, the cafe offers a selection of bakes including tarts, cookies, and donuts, both baked in-house and sourced from local bakeries such as Puff and Peaks and Browned Butter Bake House. 
We got to try an assortment of its in-house cookies (all priced at S$5.50) and loved the biscoff cheesecake cookie. It had a strong hint of Lotus biscoff spread without being too cloyingly sweet, and had soft cheese in the middle.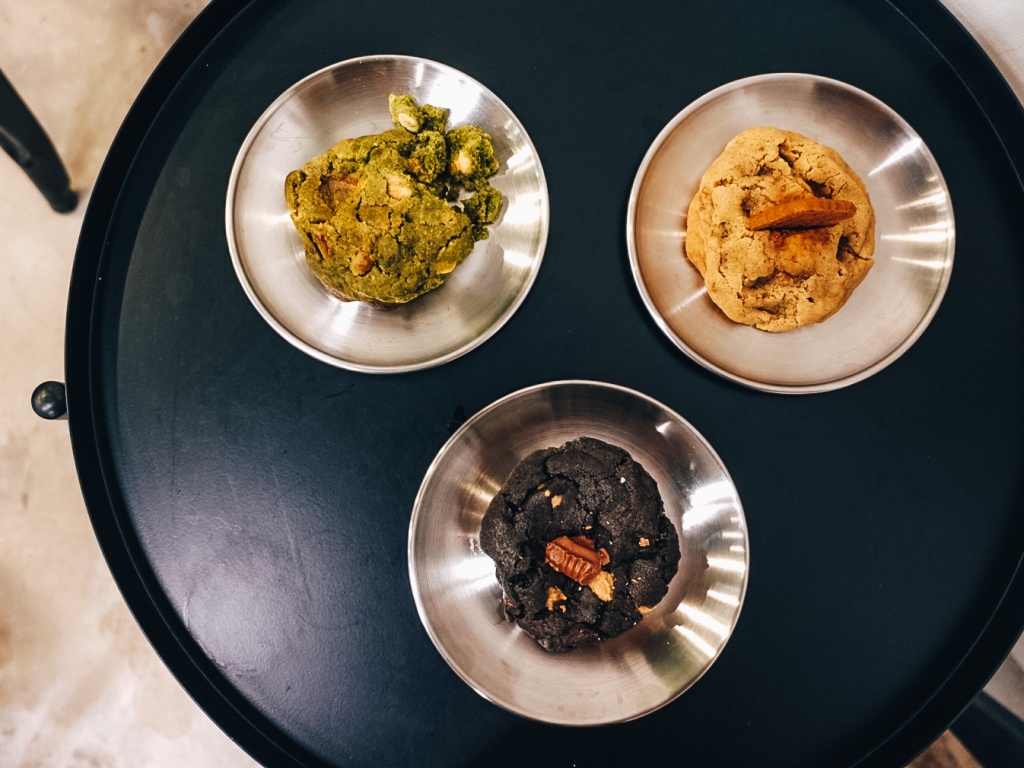 The bakes are on a rotating schedule. Tarts are available from Monday to Wednesday; donuts on Thursday. The cookies are available every day. 
Both Tham and Seah have grand plans for Brash Boys' future. They hope to open more outlets locally and even around Southeast Asia. 
But for now, these two guys are content with the way things are at their quaint One-North space. According to them, things are definitely "aight". 
For more unique food spots, read our article on hidden bars in Singapore and our island's first Jamba outlet right from the US. 
Book a ride to Brash Boys Coffee.
Neuros, 01-12, 8 Biomedical Grove
Nearest MRT station: One-North
Open: Monday to Friday (8am to 5pm)
Neuros, 01-12, 8 Biomedical Grove
Nearest MRT station: One-North
Open: Monday to Friday (8am to 5pm)
---