5 hole-in-the-wall cafes to check out in Singapore's west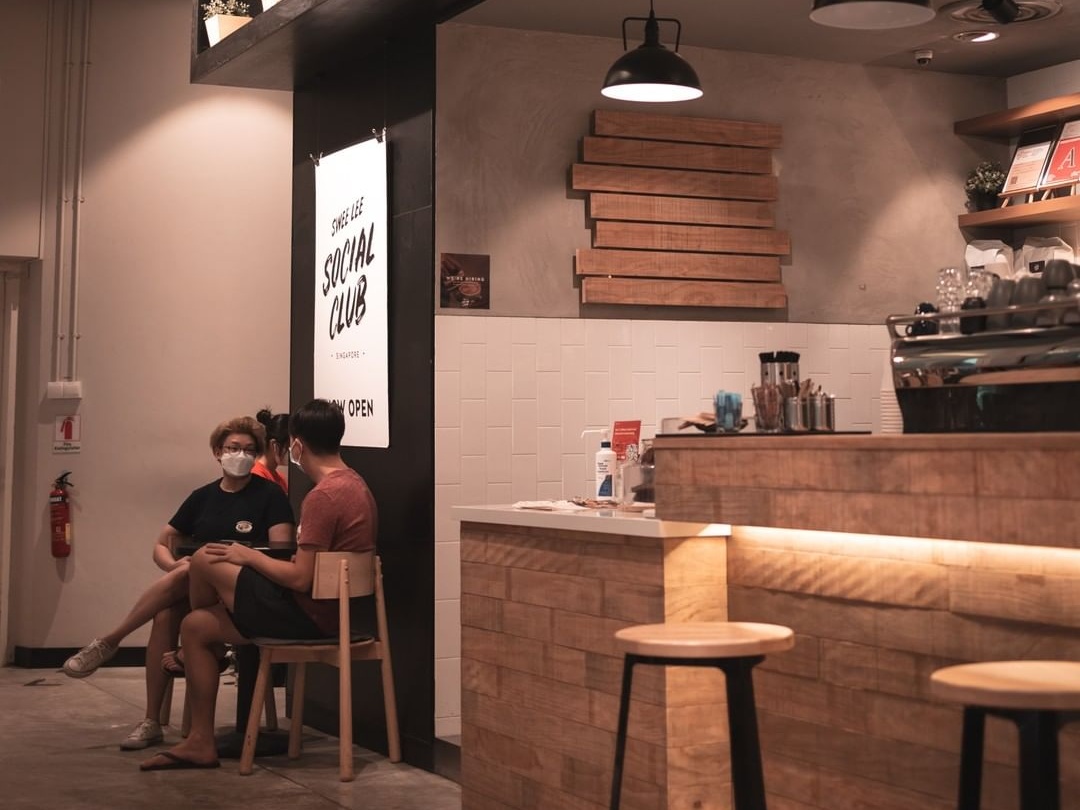 This is the fifth instalment of a five-part series on hole-in-the-wall cafes in Singapore.
With the west being home to several tertiary institutions, looking for a cafe to have a quiet cuppa can be challenging, because you might have to jostle with throngs of students knee-deep in schoolwork, especially close to exam season.
That's when these hole-in-the-wall cafes in Singapore's west will save the day. You'll most likely get a seat at these five coffee houses during off-peak hours.
1. Little Big Roasters
8 Biomedical Grove, 01-06
Nearest MRT station: One-North
Open: Mondays to Fridays (8am to 4pm)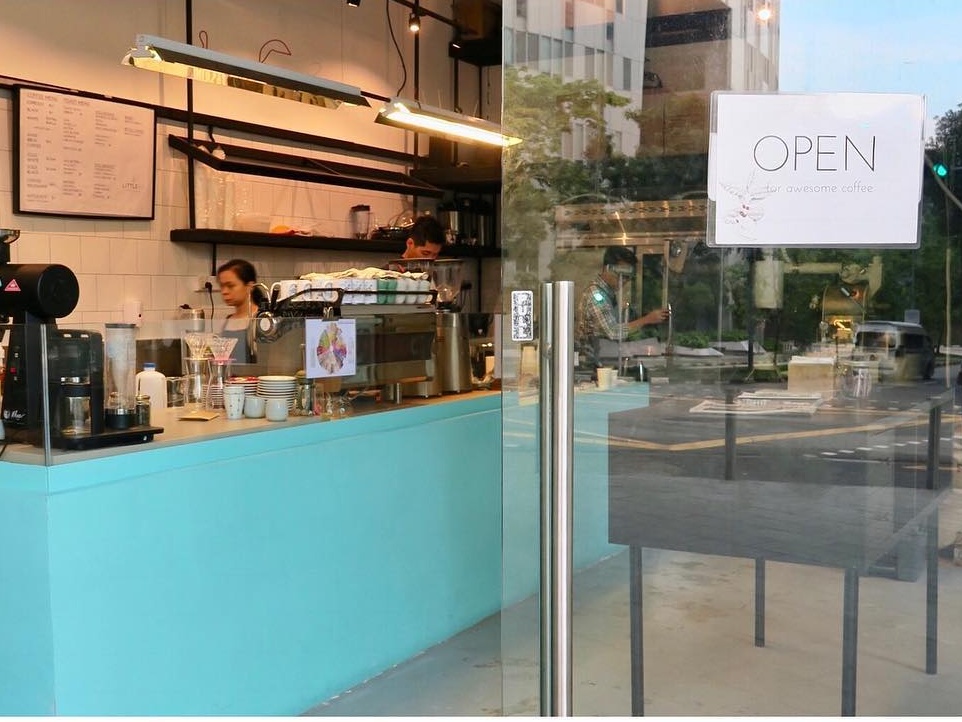 Little Big, as it's affectionately known among regulars, is a small coffee house in the middle of futuristic buildings at the One-North business park. With machines and its counter taking up more space than tables and seats, it has competitively priced coffees (starting from S$2.50 for an espresso shot) and food.
The cafe serves cold, not iced, versions of its drinks in reusable glass jars, which not only look great but are environmentally friendly. As someone who loves my coffee strong, and preferably not watered down, I wholeheartedly approve of this version.
They roast the beans every Monday and Wednesday, which means you'll get them almost fresh throughout the week. For online orders, make sure to place them before noon to get your coffee delivered the next day.
What to order: Cold white or black (S$5.50), coffee milkshake (S$6.50)
2. Jovis Cafe
104 Faber Drive
Nearest MRT station: Clementi
Open: Monday to Wednesday (11am to 9.30pm), Friday to Sunday (10.30am to 9.30pm)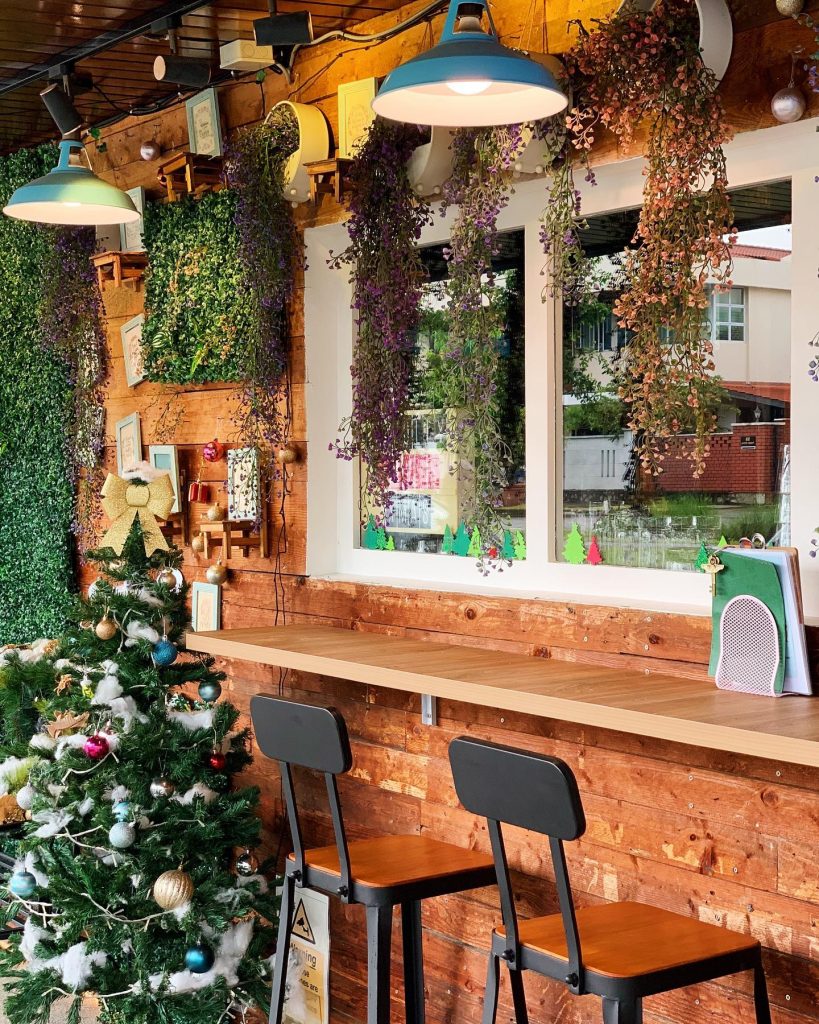 Nestled within Faber Hills Apartments is Jovis Cafe, a quaint, unassuming joint that looks as though it came right out of a Hallmark Christmas movie.
The apartment complex may not be the easiest to locate, but once you've found it, Jovis Cafe isn't hard to spot with its recently refurbished baby-blue exterior and larger-than-life signboard.
Unlike cafes with floor-to-ceiling windows, you can catch a glimpse of the goings-on inside Jovis Cafe only through small window panes — much like peering into someone's home — adding to the cosy and hidden vibes of the place.
The cafe prides itself on being study-friendly, providing free Wi-Fi and power sockets for those seeking a place to work or study at (as long as you spend at least S$10). It's also family-friendly with board games, books and magazines.
What to order: Jovis chicken chop (S$12.90), popcorn latte (S$5.50)
3. Olla Specialty Coffee
109 Clementi Street 11, 01-03
Nearest MRT station: Clementi
Open: Daily (8am to 5pm)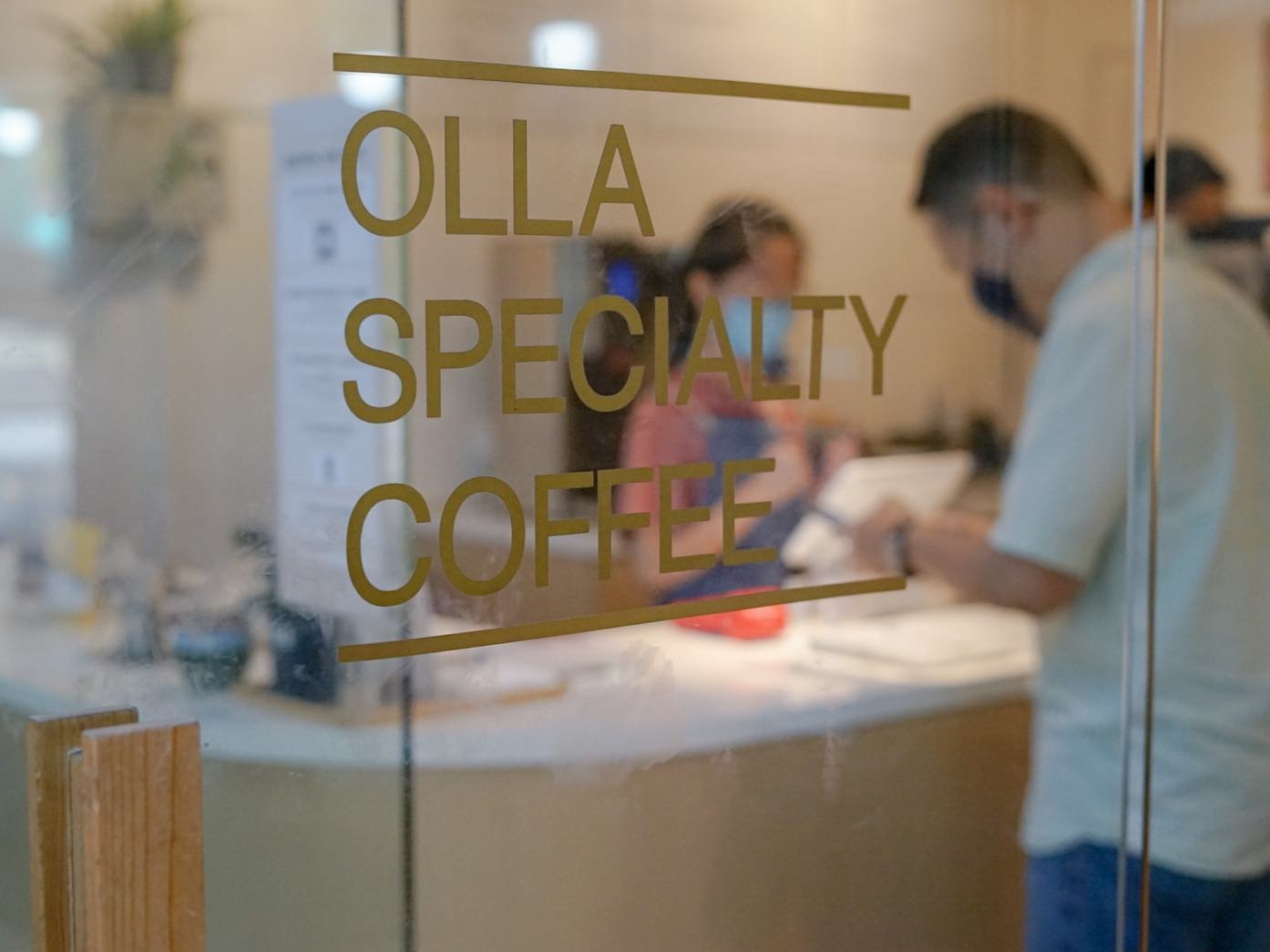 Started by Lee Hee Wei, winner of the Singapore National Barista Championship 2013, Olla has come a long way since its mobile coffee cart days and is now one of the many cafes to visit in Singapore's west.
Arguably, this coffee house does sit quite prominently along the row of stores but still maintains its unpretentious and welcoming air. Having been around for three years, it's a spot where you'll find residents in shorts and flip-flops enjoying their coffee with open-faced sandwiches.
What to order: Sunrise — soft brioche buns with scrambled eggs, cheddar, hot sauce and caramelised onions (S$8.50), magic – a double ristretto with milk (S$5.50)
4. Sudden Coffee Roasters
105 Clementi Street 12, 01-02
Nearest MRT station: Clementi
Open: Monday to Friday (10am to 6pm), Saturday and Sunday (9am to 6pm)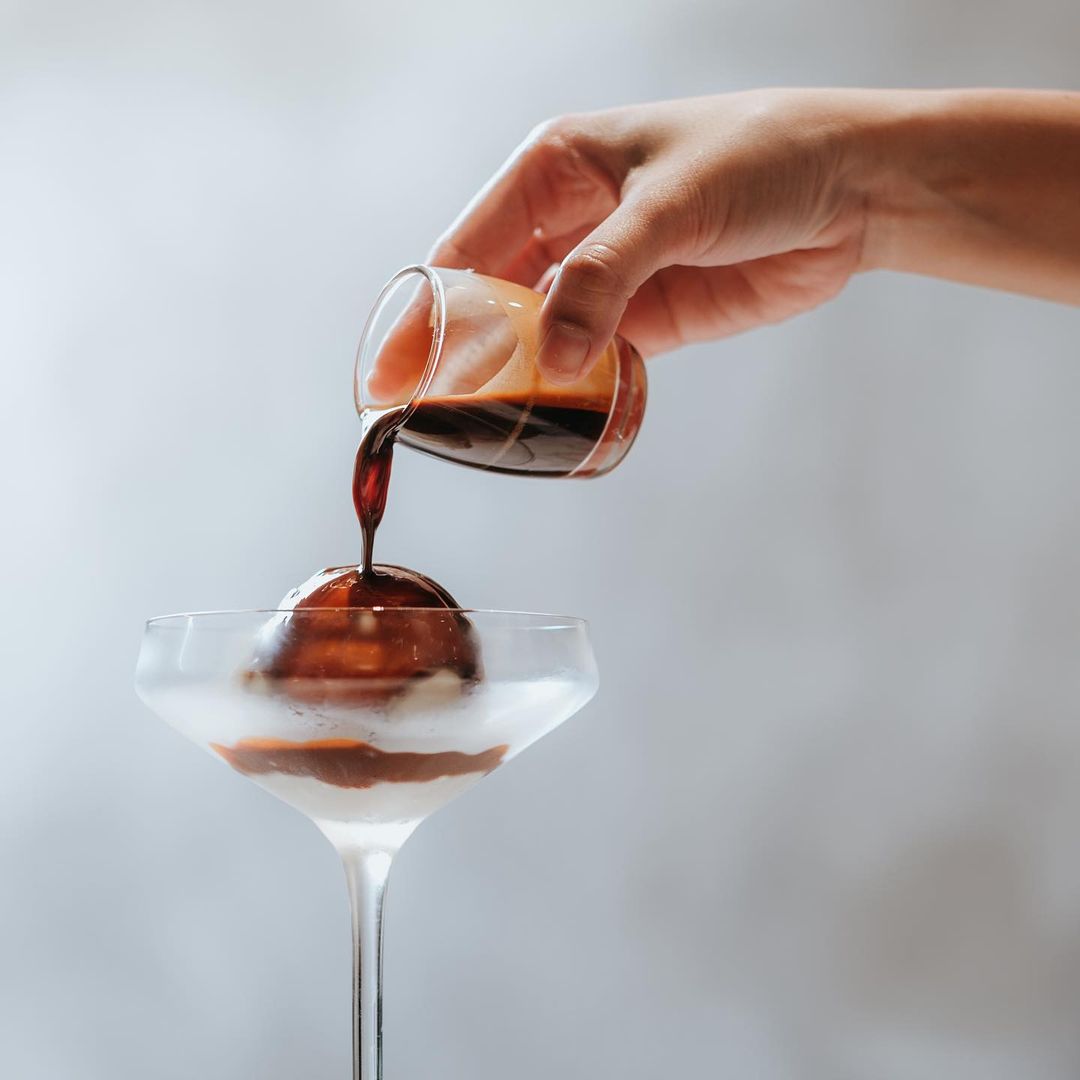 Hidden within Burnt Cones Gelato, a gelato-and-waffles store along Sunset Way, is Sudden Coffee Roasters, an in-house small-batch coffee roaster, serving up fresh brews to go with your gelato scoops.
We can't think of a better combination than coffee and ice cream. You can get the best of both worlds in the form of an affogato, where two robust shots of coffee are drizzled over Burnt Cones' gelato. If you're game, opt for more adventurous gelato flavours such as scamorza (smoked cheese) to go with your coffee.
What to order: Black or white cold brew (S$6 to S$7), affogato (S$10)
5. Swee Lee Social Club
Star Vista, 01-07/10, 1 Vista Exchange Green
Nearest MRT station: Buona Vista
Open: Daily (10am to 7pm)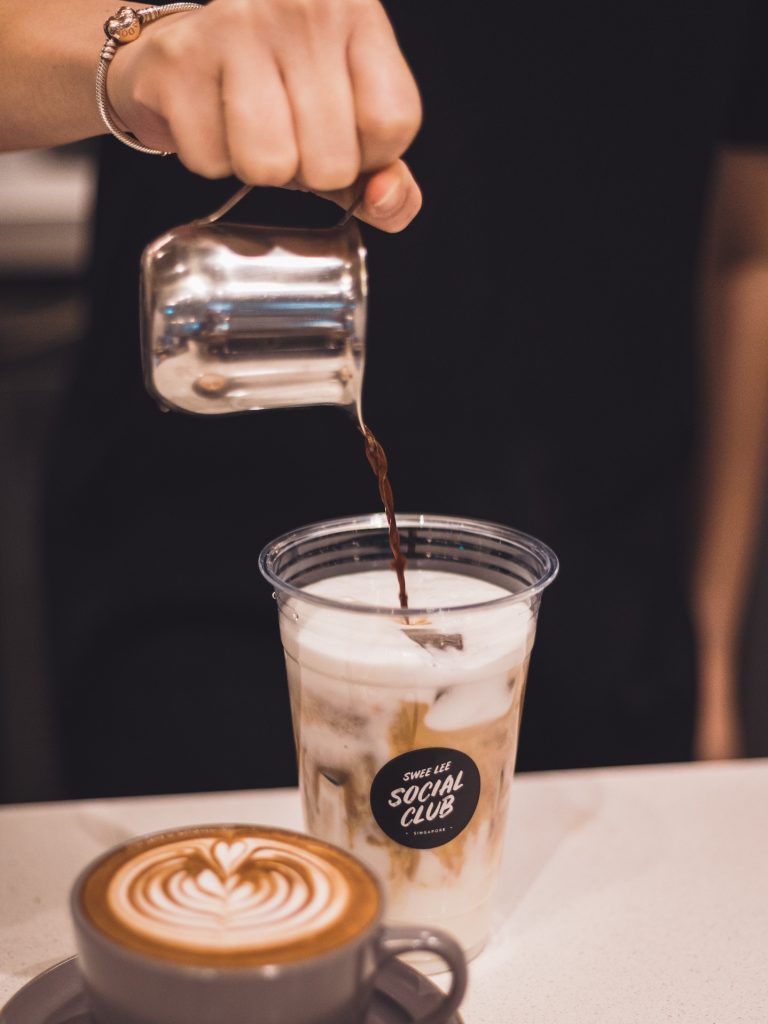 If you're a music lover, you'd certainly have heard of or been to Swee Lee, a music store that turns 76 this year.
Calling itself the largest music store in Asia with outlets in Malaysia, Indonesia and Vietnam, its shop at Star Vista mall includes the Singapore branch of Swee Lee Social Club. A cafe and event space, it plays host to music and live events for the community.
Get the waffles with caramelised banana — our favourite. Perfectly browned on the outside and warm on the inside, the waffles also come in cookie crumble or caramel crunch flavours. On occasion, you'll even get limited-edition drinks to mark album or song releases.
What to order: Caramelised banana waffles (S$15), Bitter Sweet — a sparkling iced black coffee with yuzu (S$6)
Sudden Coffee Roasters (listed under Burnt Cones) and Swee Lee Social Club are on the GrabFood delivery service. You can also book a ride to these places.