New floral-themed dessert house La Foret opens at One-North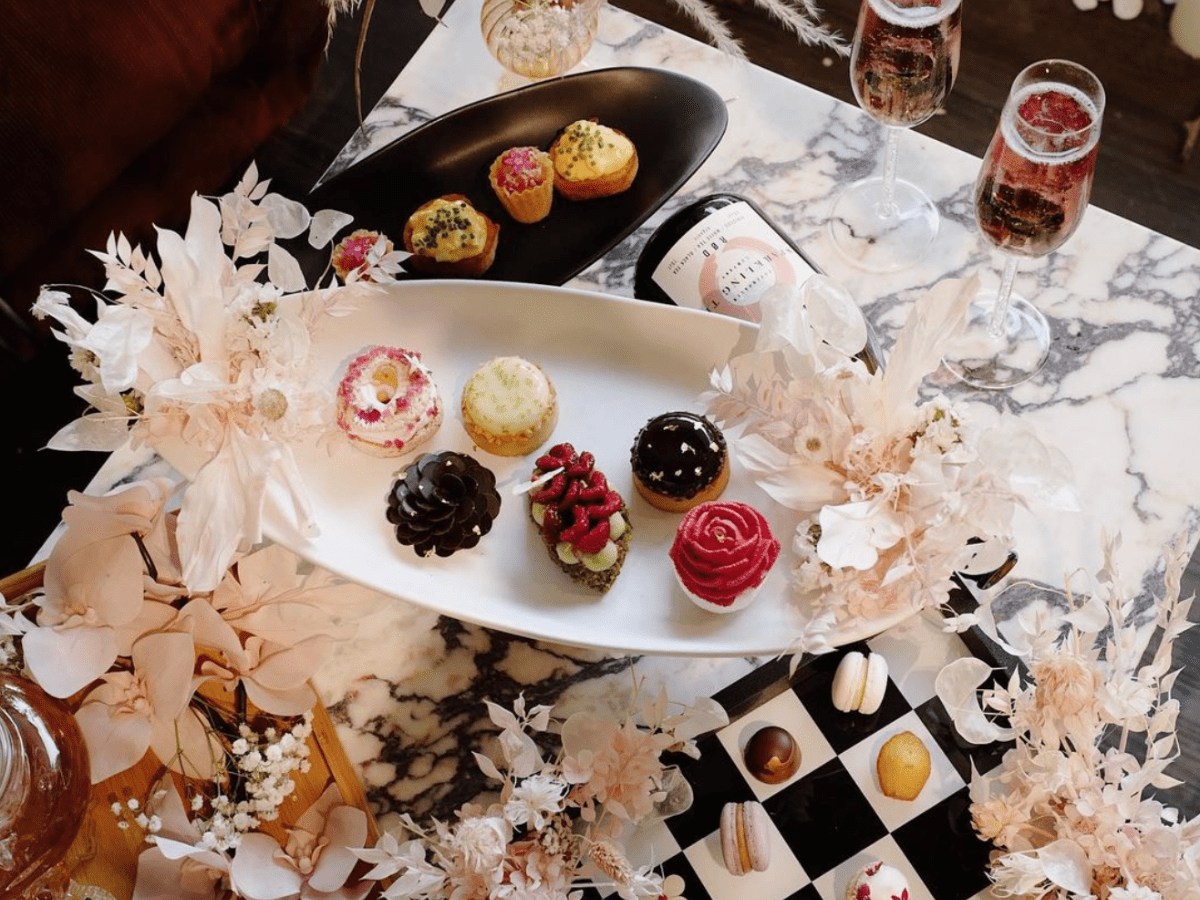 There's a new floral-themed cafe in town — and it's absolutely stunning. Opened by the same folks behind Cafe de Nicole's Flower at Telok Kurau and Le Jardin at Fort Canning, La Foret opened its doors along Portsdown Road last Saturday (Nov 5). 
It's safe to say that every part of La Foret (which means "the forest" in French) is Instagram-worthy. Brown and white plants and flowers hang from the beams of its high ceilings; they also surround the plush sofas and padded chairs that dot the space.
Outside, an arch filled with blooms welcomes visitors coming up its walkway.
La Foret serves only one set menu for guests, which comprises two canapes, a selection of sweet desserts, mignardises such as macarons and petit choux, and a pot of premium flower tea. Each set is ideal for two and costs S$98++. 
If you're a party of three, you can add S$58++ for a third person's portion.
We are especially intrigued by the tomato tart canape, which consists of a refreshing roma tomato salsa in a crispy kueh pie tee shell. The other canape is an egg mayo sandwich.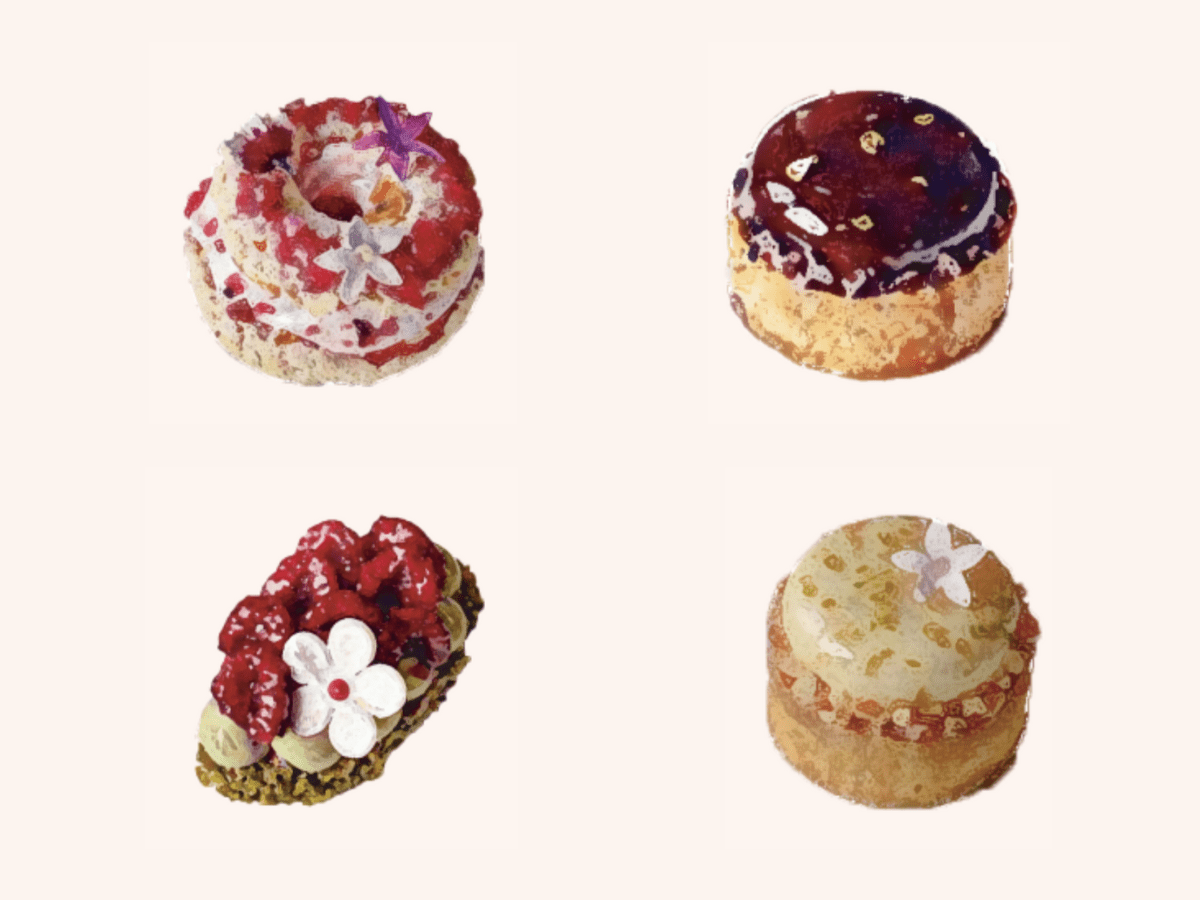 Desserts involve four different pastries: Peony, Foret, Poppy and Camelia. Peony is a choux puff pastry with flavours of lychee and rose raspberry, while Poppy has a crunchy base topped with raspberry and Sicilian pistachio. 
Foret is a salted caramel mousse tart with cocoa nibs and almond bahibe 46% ganache, while Camelia is a tart shell piped with yuzu and gin puree, surrounded by chopped hazelnuts.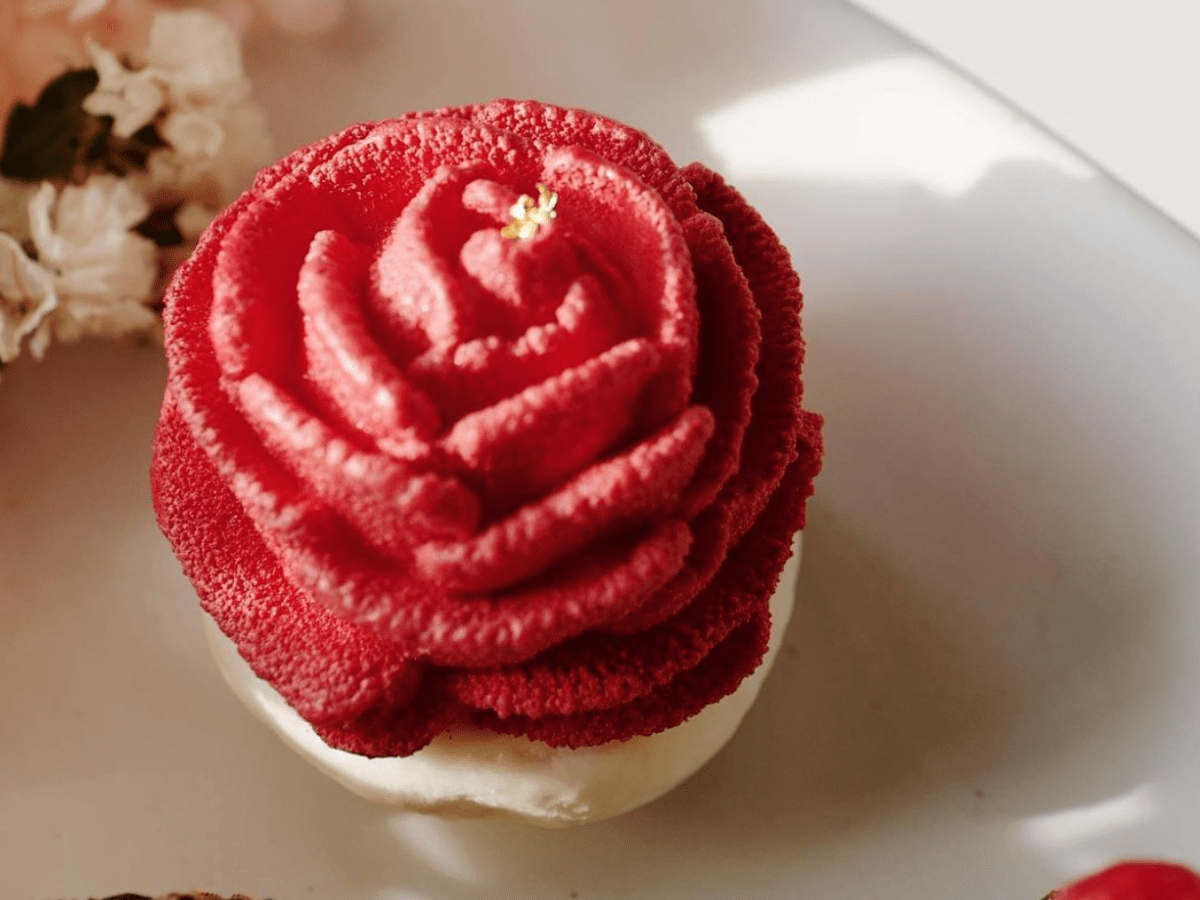 You can top up S$28 to get the exclusive Rose and Mandala desserts. The Rose is made up of pavlova dark chocolate, almond and cherry, while the Mandala consists of milk chocolate and passionfruit banana.
The pair is complimentary if you buy any bottle of sparkling tea, wine or champagne.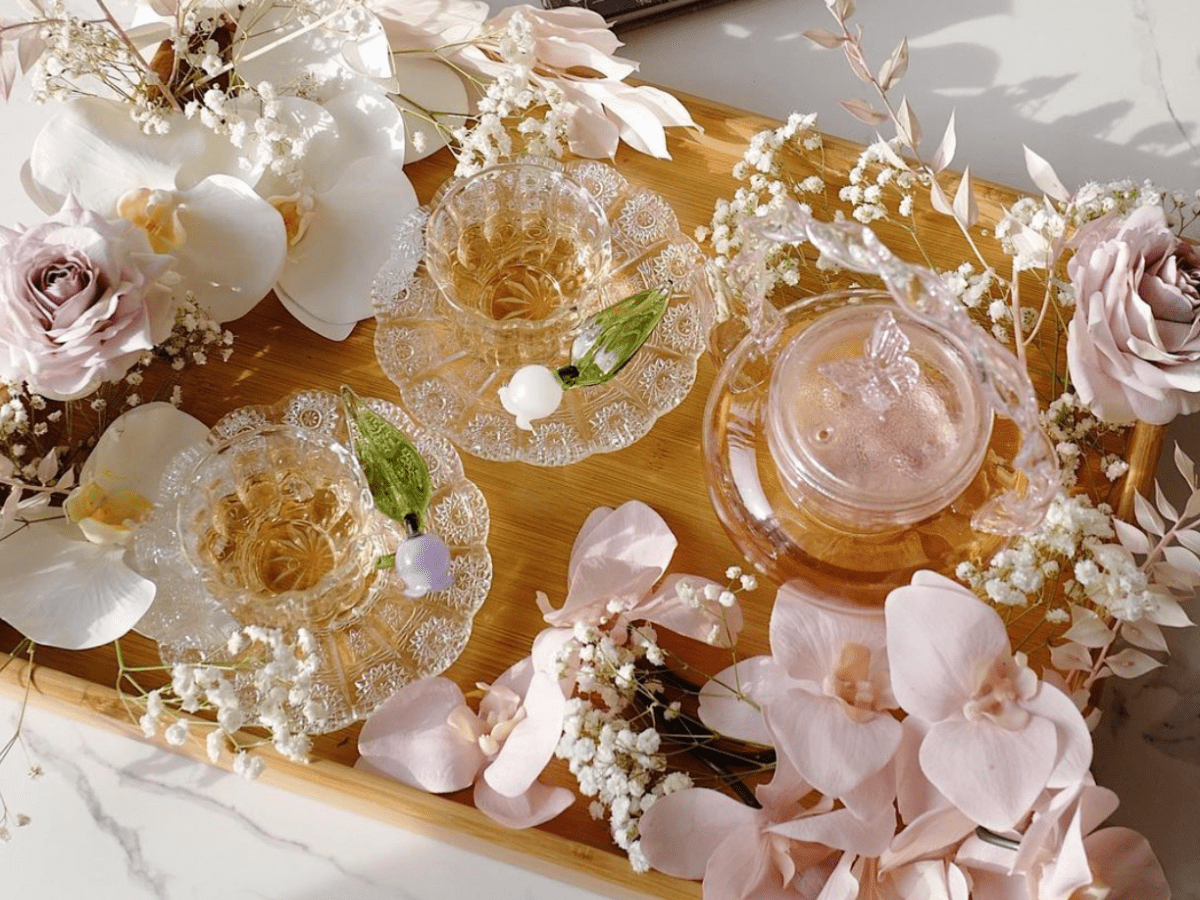 The premium flower tea included in the set is served in a pot on a tray that's beautifully decorated with florals. You can choose from five flavours: Jasmine rose, lily rose, chrysanthemum, osmanthus, and roselle.
Bonus: The new cafe is pet-friendly, too, but do give them a ring to find out more. 
Book a ride to La Foret.
5B Portsdown Road, 01-04
Nearest MRT station: One-North
Open: Wednesday to Sunday (12pm to 5pm), Closed from Monday to Tuesday
5B Portsdown Road, 01-04
Nearest MRT station: One-North
Open: Wednesday to Sunday (12pm to 5pm), Closed from Monday to Tuesday