Taste test: Bored & Hungry, voted best burgers in USA, pops up in Singapore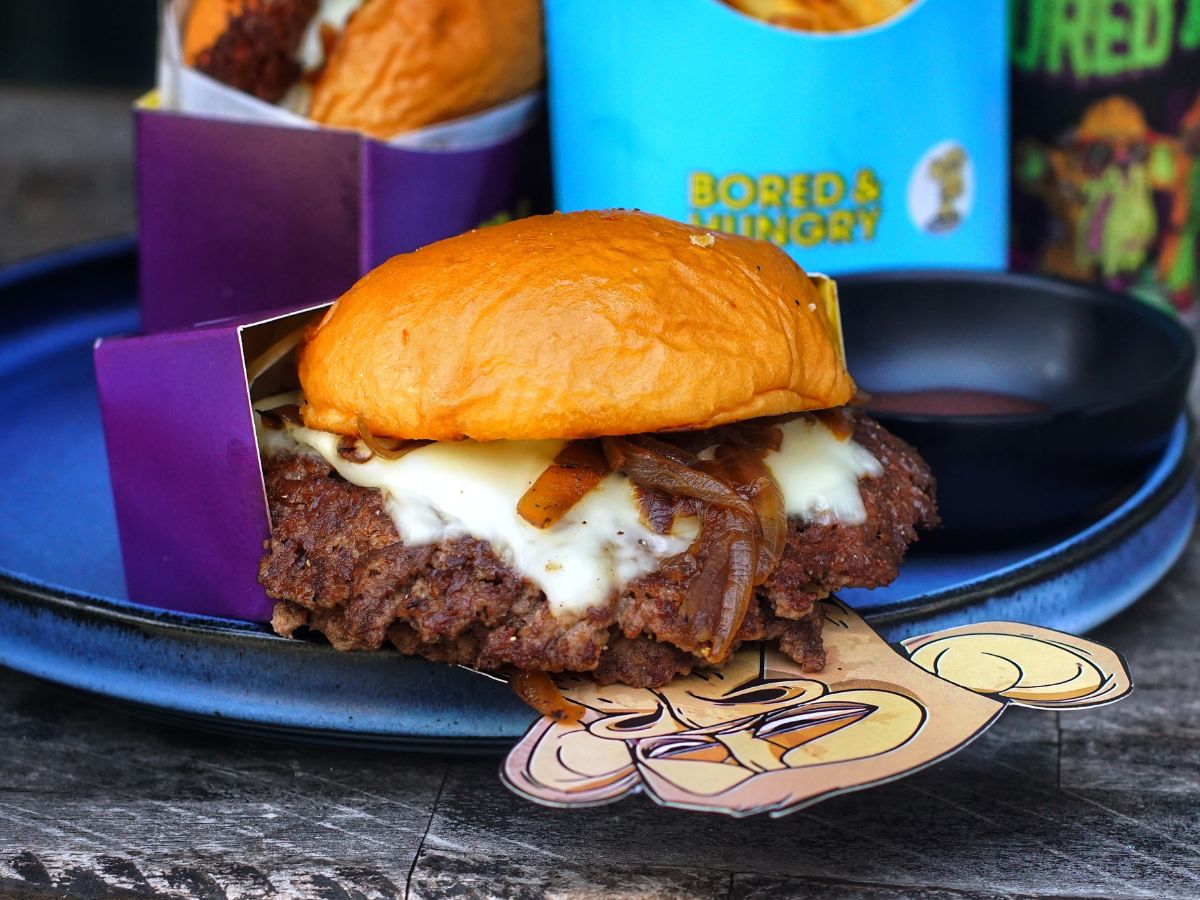 Another cult-favourite American brand is coming to Singapore — this time it's Bored & Hungry, once voted the best burgers in America.
It will be popping up from now until August 19 at The Parlour Mirage's Farrer Road space, with the burgers cooked by a chef flown in from the brand's Manila store. Its store in the Philippines is a recent launch and is Asia's first.
This marks the last pop-up for The Parlour Mirage before it's closes officially to make way for an exciting new rebrand.
As a brand, Bored & Hungry is quite different from your usual fast-food heavyweights such as Shake Shack.
It has only one outlet in Long Beach, California, and more interestingly, it's a concept based around cryptocurrency and non-fungible tokens (NFTs).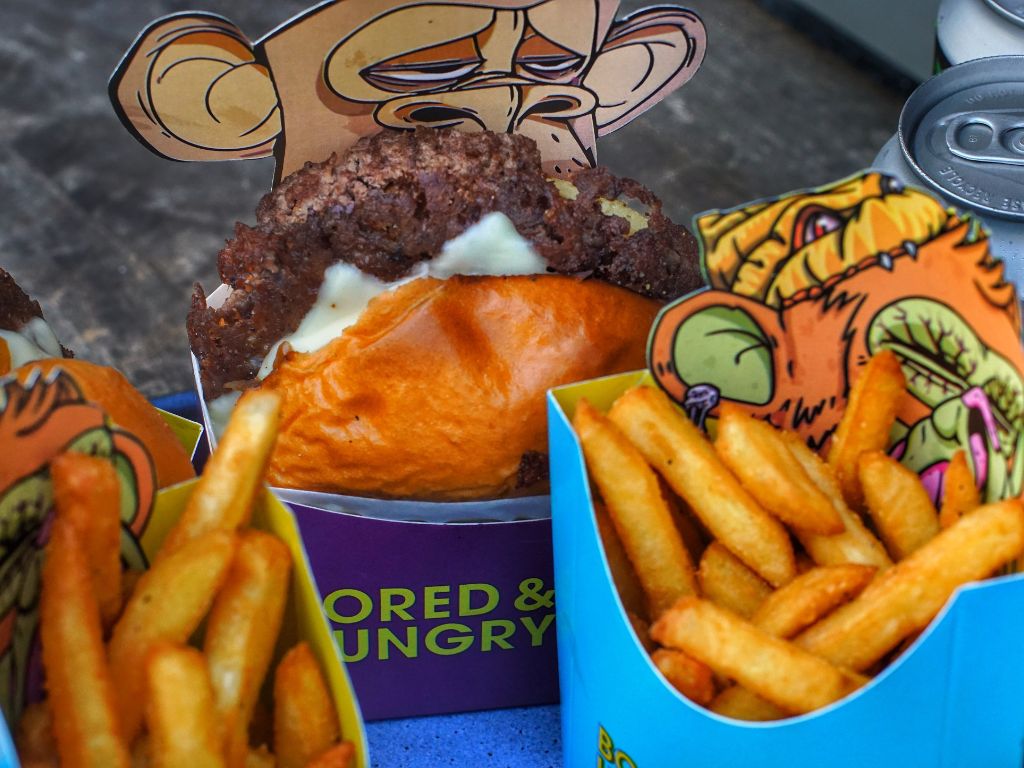 More specifically, it's based on Bored Ape Yacht Club, one of the most recognisable NFT collections in the world, which had one such Ape sold for a record price of approximately US$3.4 million.
In fact, the burger brand's logo features its owner's own Ape, which he had purchased for upwards of US$260,000 in 2022.
Even if you're not into cryptocurrency, NFTs, Web 3.0 and all that tech jazz, one thing will interest you: Bored & Hungry's burgers were reportedly voted as the "best burgers" by Good Morning America in 2022, a morning television programme followed by millions of Americans.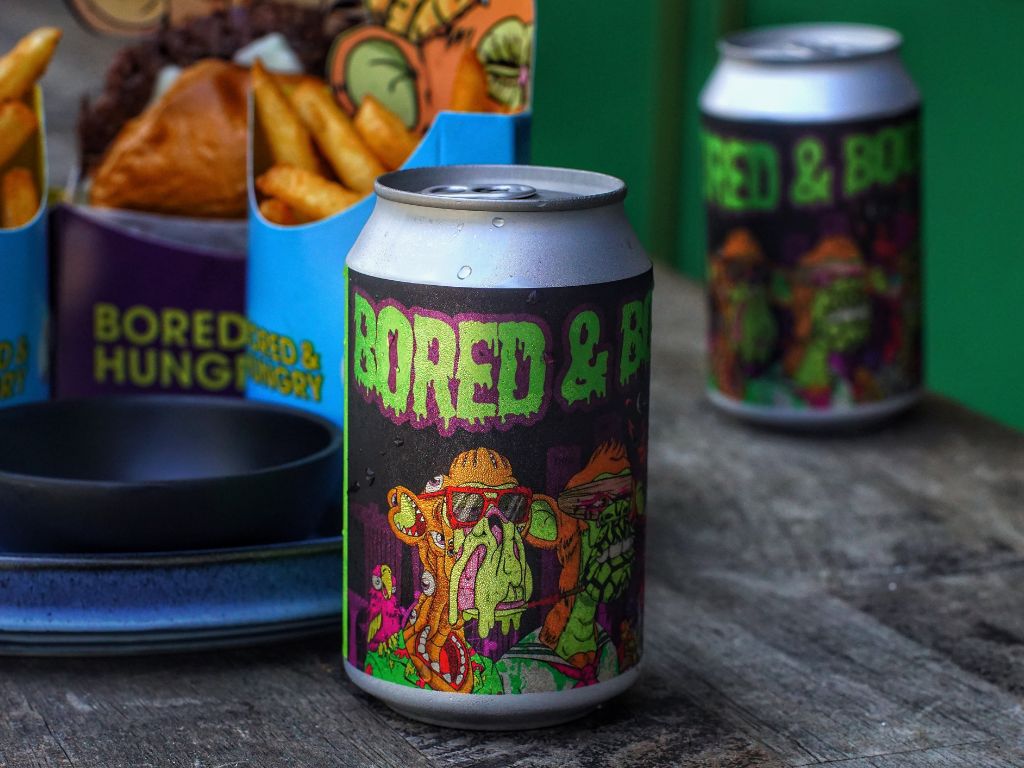 The menu features only the Bored OG burger, which is available with fries and drinks in either combo one (fries and canned drink, S$25) or combo two (fries and alcoholic drink, S$35).
Burgers here don't come with the thick patties common in most burger joints. Instead, Bored & Hungry's signature is a smash burger, where the beef patty is smashed on the grill while being cooked.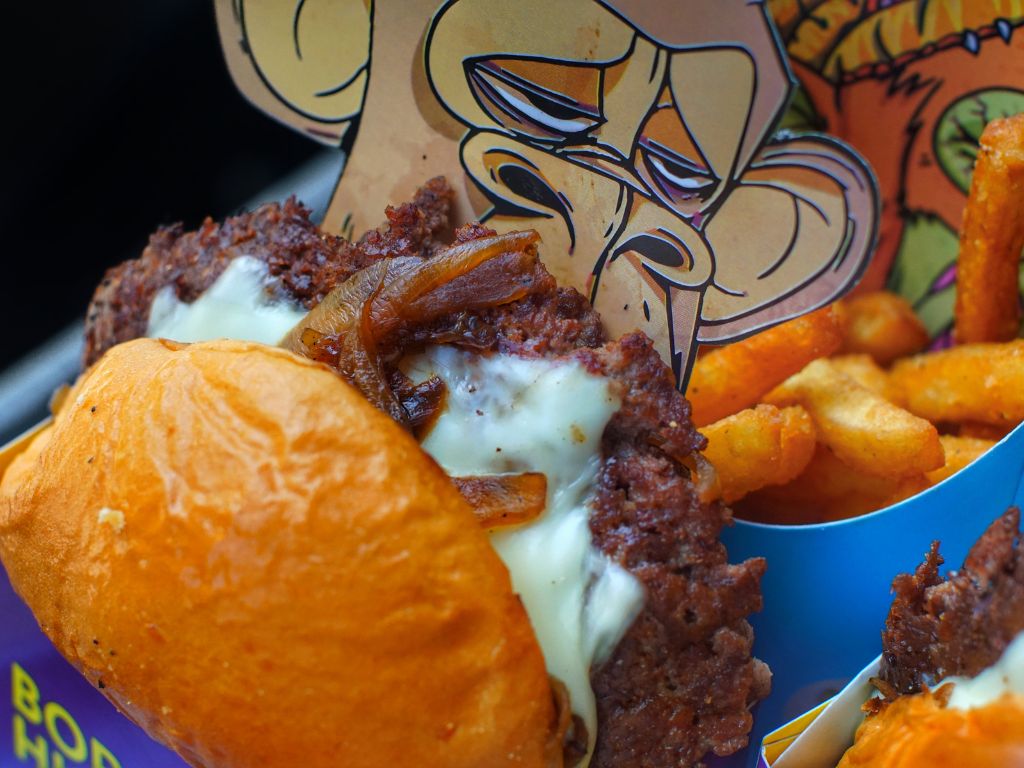 This gives it a nice crust around the patty, as well as an additional smoky char which makes the juicy patty even more decadent. 
It is then finished with rich cheese and luscious caramelised onions to give it that extra oomph. Overall, it's extremely hearty and packed with beefy flavours — it can be a notch too surfeit for some though.
Do we think it's the best burger around? Not really. But it's a pretty solid one that will cater to the tastebuds of those who enjoy their burgers extra indulgent and robust in profile.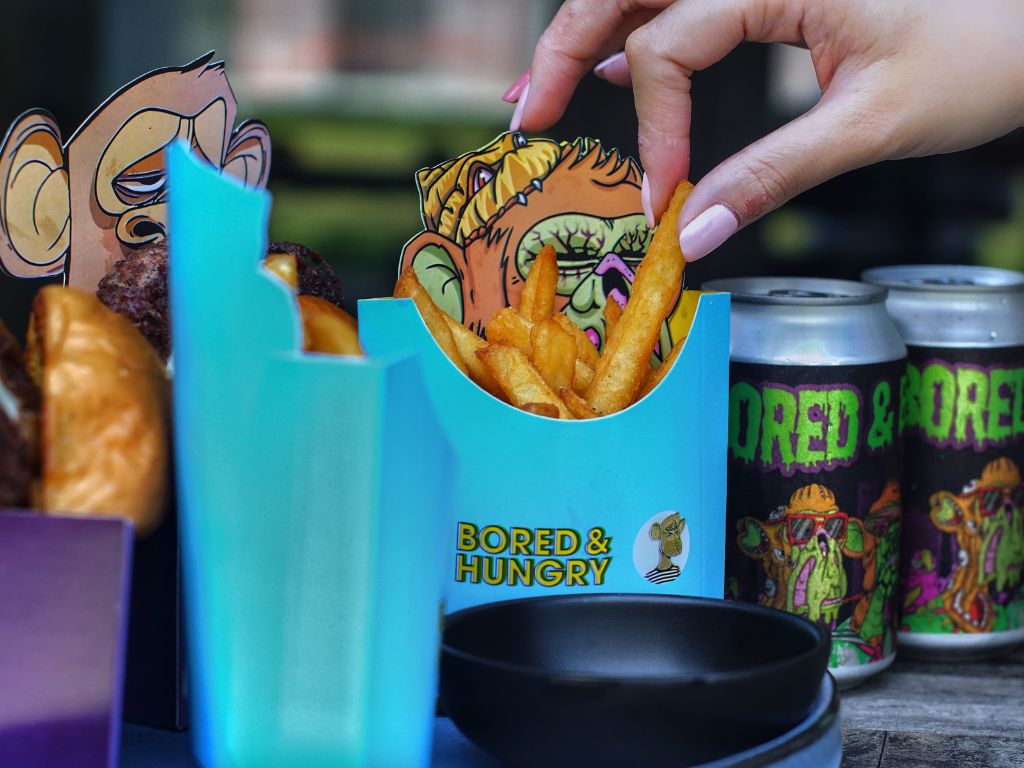 Besides its smash burger, we were charmed by Bored & Hungry's thick-cut fries, which were thick and fluffy, while also being well-seasoned with an umami, cajun spice-inspired dust.
If burgers and fries aren't enough to satisfy your appetite, there will also be a rotating secret menu (each at S$8) that changes daily — so check in with the chefs when you're there.
Bored & Hungry (Singapore pop-up)
140 Owen Road
Nearest MRT station: Farrer Park
Open: August 11 to 19 (5pm to 10.30pm)
140 Owen Road
Nearest MRT station: Farrer Park
Open: August 11 to 19 (5pm to 10.30pm)
---