Asia's 50 Best Restaurants unveiled for 2023: 9 Singapore restaurants made the cut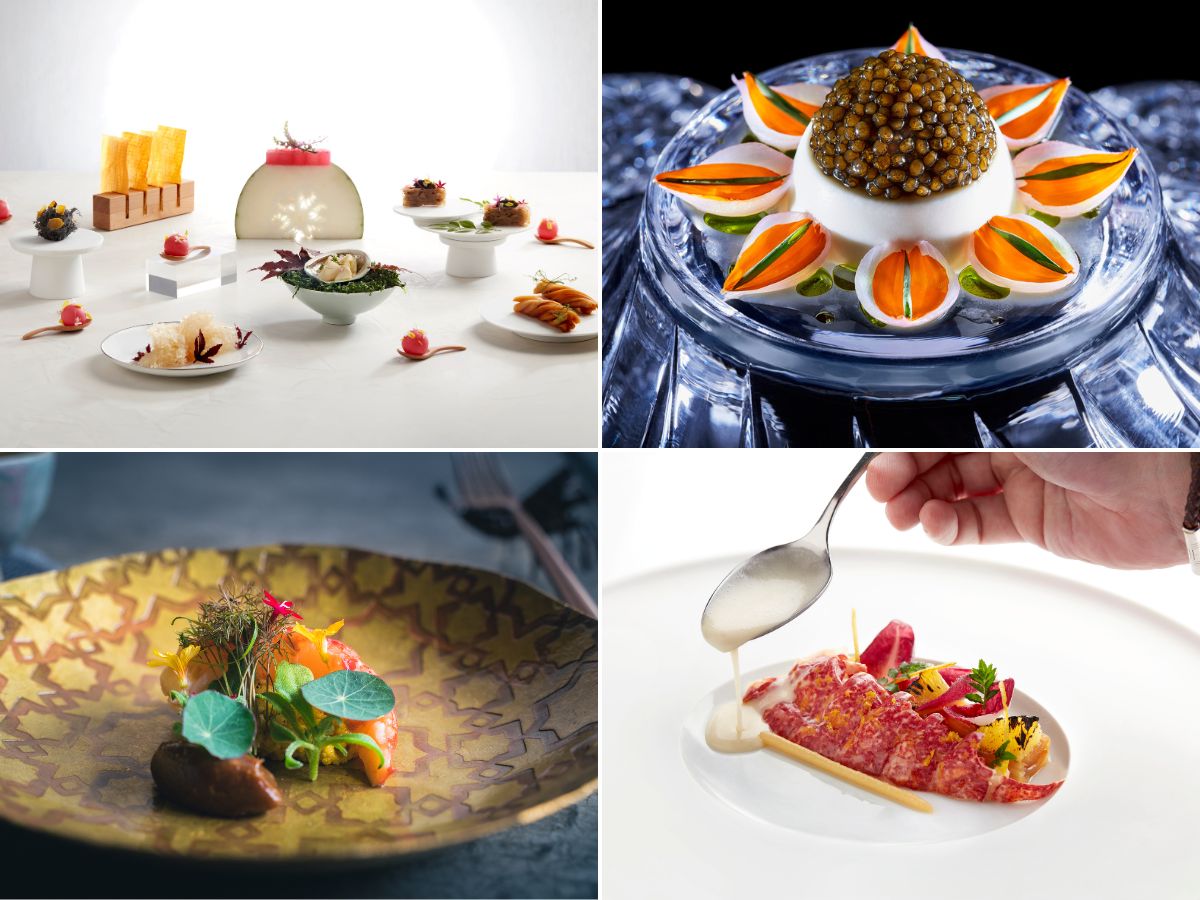 A job in the culinary industry can be gruelling, involving long hours and back-breaking work.
That's why it helps that every year, the restaurant industry comes together to recognise all the sacrifices made by restaurants in the region, and to commend those who work hard to deliver the best and most enjoyable experiences to diners.
We're talking about the annual Asia's 50 Best Restaurants list that's a culmination of votes from a group of 300 industry leaders. The panel is made up of the most influential food writers and critics, chefs, restaurateurs, and regional culinary experts in the region.
This year's list features restaurants from 19 cities and includes seven new entries as well as eight re-entries. 
Le Du from Bangkok nabbed the top spot as The Best Restaurant in Asia. The restaurant, which has consistently been featured on the list, is lauded for its refined take on Thai food that's interpreted with French culinary lens. It's also known to champion local ingredients and produce.
The news was unveiled on Tuesday night (March 28) in a live ceremony at Singapore's Resorts World Sentosa.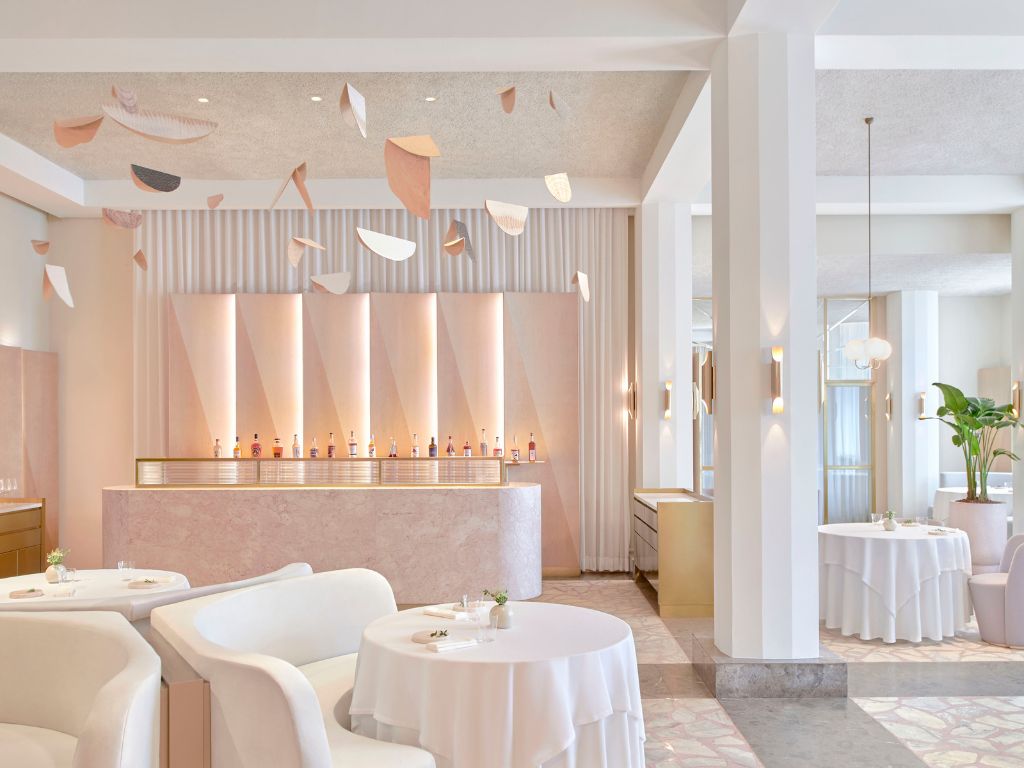 Nine Singapore restaurants earned a spot among the creme de la creme of Asia, which tied us with Bangkok for the most number of entries on the list.
Clinching an impressive sixth place this year is modern French outfit Odette, which is also Singapore's best-performing restaurant on the Asia's 50 Best Restaurant list. It inched up two spots from the eighth position last year.
At the same time, Odette's pastry chef Louisa Lim was awarded the Asia's Best Pastry Chef award — an honour that previously went to Maira Yeo of Cloudstreet.
At 11th place is Labyrinth, a restaurant focused on innovatively interpreting local flavours. Not only is it the second-best-performing Singapore restaurant on the list, Labyrinth also received the Highest Climber award for jumping an astounding 29 spots.
Next on the list is modern-Korean restaurant Meta, which found itself in the 17th spot (up from the 20th position in 2022), followed by luxe neo-Nordic concept Zen, which is in the 21st spot (up from the 37th position in 2022). Zen also received the Art of Hospitality award.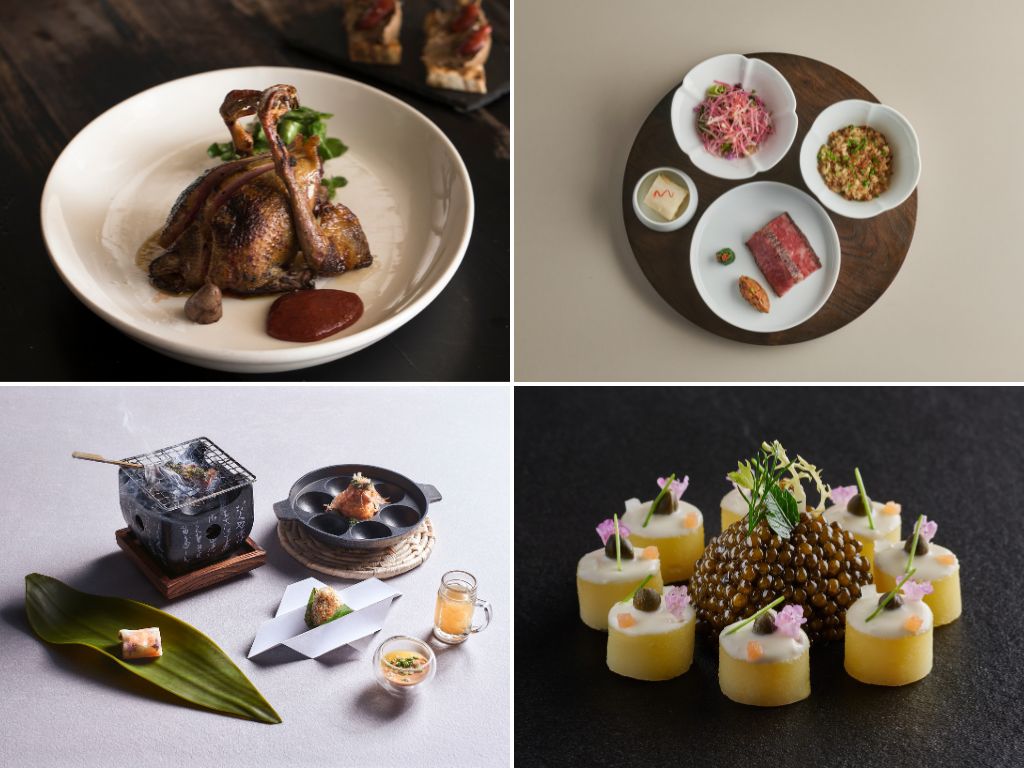 The next four places are taken up by familiar local names: Elevated smokehouse Burnt Ends (24th place, up from 41st place in 2022), contemporary-French hideout Euphoria (25th place, up from 56th place in 2022), eclectic fusion concept Cloudstreet (26th place, up from 44th place in 2022) and classic-French heavyweight Les Amis (27th place, a drop from the 23rd place in 2022).
Rounding up the Singapore representation in the rankings is Born, a newly opened French-Chinese fusion fine-dining restaurant along Neil Road that made a spectacular debut at 36th place.
The full Asia's 50 Best Restaurants 2023 rankings can be found below:
Le Du (Bangkok)

Sézanne (Tokyo)

Nusara (Bangkok)

Den (Tokyo)

Gaggan Anand (Bangkok)

Odette (Singapore)

Florilège (Tokyo)

La Cime (Osaka)

Sorn (Bangkok)

Narisawa (Tokyo)

Labyrinth (Singapore)

Sazenka (Tokyo)

The Chairman (Hong Kong)

Villa Aida (Wakayama)

Mosu (Seoul)

Masque (Mumbai)

Meta (Singapore)

Fu He Hui (Shanghai)

Indian Accent (New Delhi)

Ode (Tokyo)

Zén (Singapore)

Sühring (Bangkok)

Onjium (Seoul)

Burnt Ends (Singapore)
Euphoria (Singapore)
Cloudstreet (Singapore)
Les Amis (Singapore)

Mingles (Seoul)

Neighborhood (Hong Kong)

Avartana (Chennai)

Ensue (Shenzhen)

Cenci (Kyoto)

Ms. Maria & Mr. Singh (Bangkok)

Da Vittorio (Shanghai)

Potong (Bangkok)

Born (Singapore)

Wing (Hong Kong)

Raan Jay Fai (Bangkok)

Wing Lei Palace (Macau)

Anan Saigon (Ho Chi Minh City)

Mono (Hong Kong)

Toyo Eatery (Manila)

Sichuan Moon (Macau)

L'Effervescence (Tokyo)

Mume (Taipei)

Baan Tepa (Bangkok)

Born & Bred (Seoul)

Metiz (Makati)

Caprice (Hong Kong)

Refer (Beijing)
---