Review: Ima-Sushi at SMU is much more than just student-friendly sushi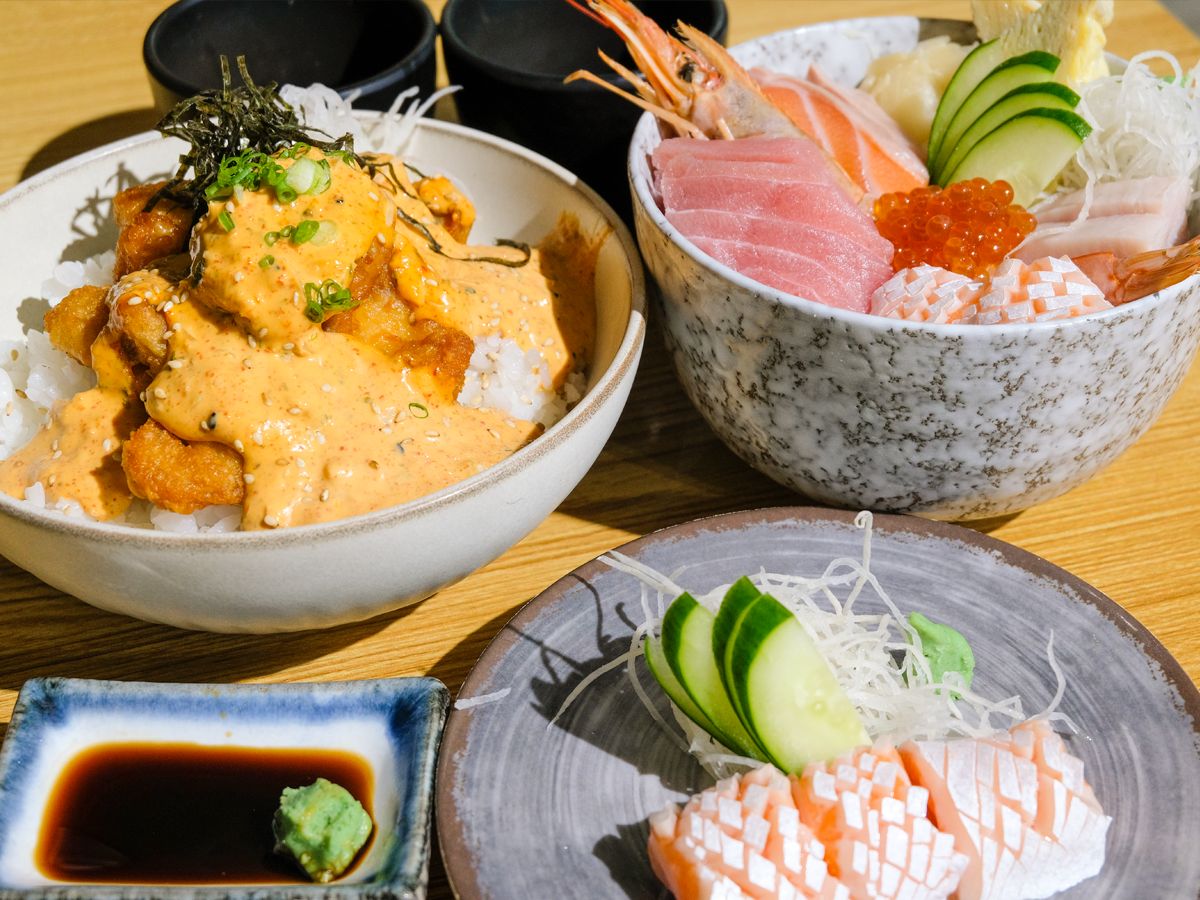 Accessible prices, good portions and fresh sashimi — what more can you want?
The kaisen don and volcano chicken karaage don come highly recommended

Ima-Sushi is great for students and office workers looking for a grab-and-go sushi takeaway
To borrow a line from the esteemed food critic Jay Rayner, there is only one thing worse than bad cheap sushi, and that is bad expensive sushi. Thankfully, the food at the recently opened Ima-Sushi was neither of those. 
I may even put it in the cheap-and-good category, which is saying something for a restaurant in the basement of a university.
Remember Burnt Cones, that popular gelato spot at Sunset Way? 
It turns out churning ice cream isn't the only thing it excels at. 
Its barely-six-month-old Japanese joint at the Singapore Management University (SMU) has been building a reputation on social media, courtesy of the school's Instagrammers. 
Cones are replaced with seaweed and rice, and ice cream replaced with impressive Japanese fare — at an affordable price point, too.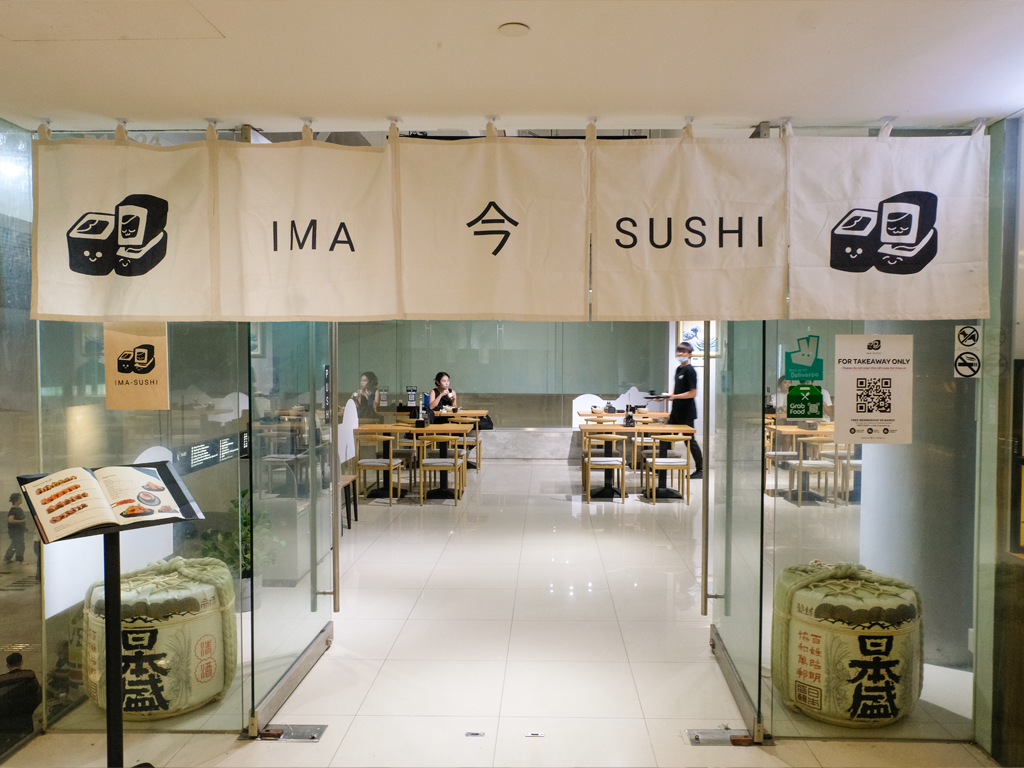 The queues at Ima-Sushi are nasty during lunchtime, but it's worth putting up with for raw fish this good. 
The food selection ranges from S$2.40 for a small plate of salmon nigiri to S$21.90 for an indulgent kaisen don. 
If you're not into sushi or raw food, its cooked rice bowls and noodles average around S$8, which is pretty incredible. With sushi that's easy to pine after and a comfy space, it's a go from me.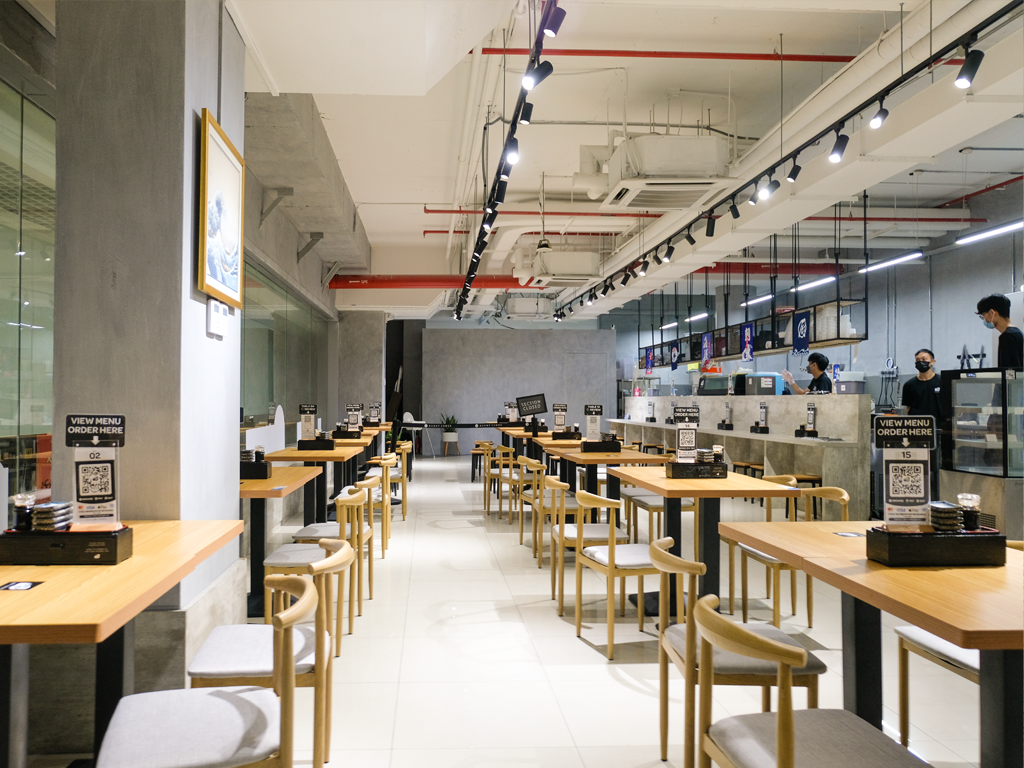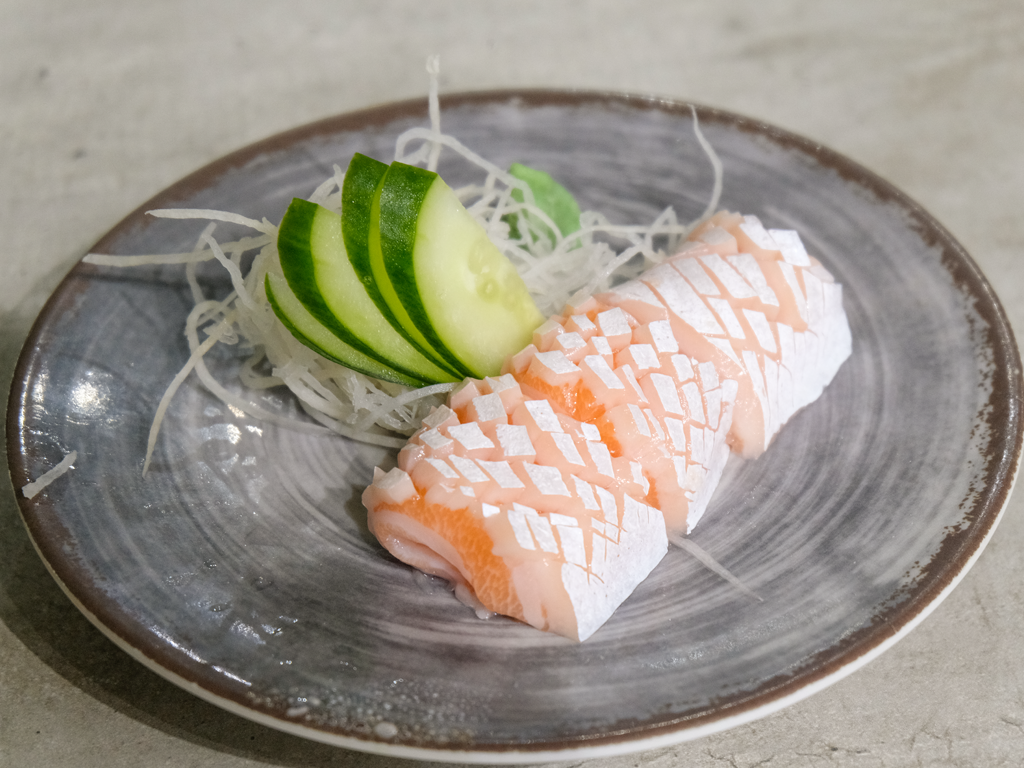 As a self-professed sashimi geek, ordering sashimi is always something of a thrill.
How thick are the slices going to be? Is the fish fresh and of good quality? The salmon belly sashimi (S$6.20) turned out fabulous, cross-cut for extra tenderness and cut thick, so that it gave more bite.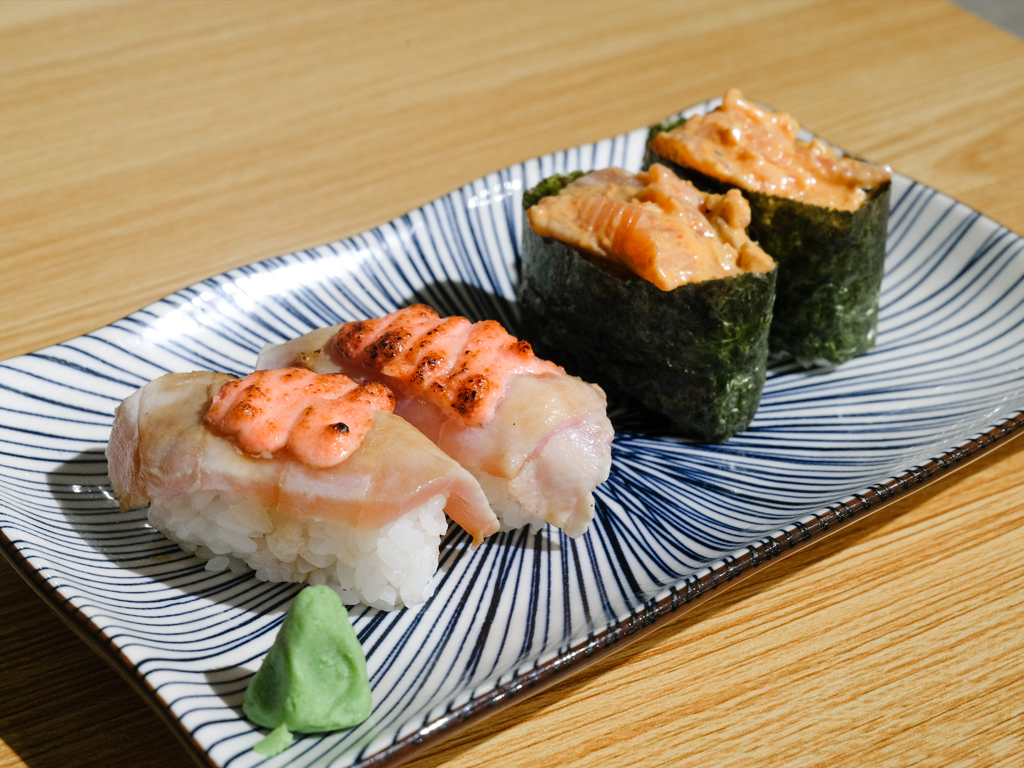 I also sample a selection of its nigiri and gunkan. The aburi mentai maguro sushi (S$2.80), where slightly fatty tuna and a dollop of mentaiko mayo are blowtorched for a smoky-umami aroma, is a real crowd-pleaser that melts away on the tongue. 
The spicy salmon gunkan (S$2.80) comes in exceedingly hot, with fresh salmon ladled in a fiery and tangy signature sauce that's worth a sweat.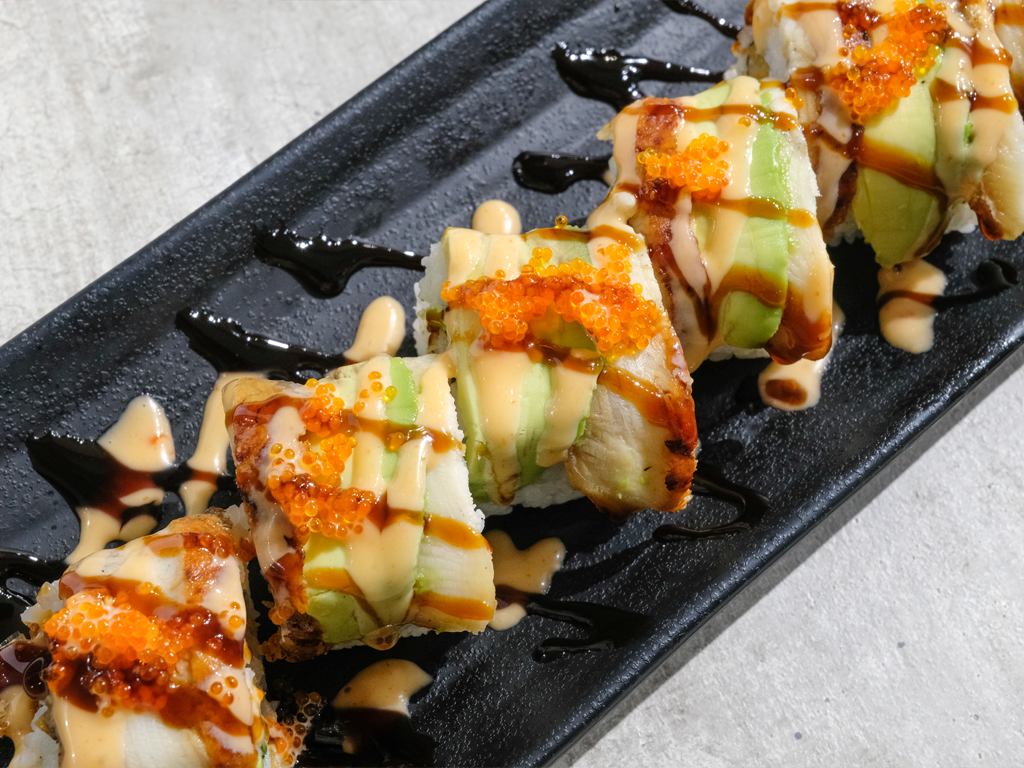 Ima-Sushi does some creative maki rolls, such as the SMU dragon roll (S$16.90) with thin slices of unagi and avocado layered cleanly over the top of a crispy prawn maki. 
It's then drizzled with mayo, teriyaki sauce and bits of crunchy tobiko. What's great about this place is how well the sushi is made; nothing falls apart when we pick them up with chopsticks.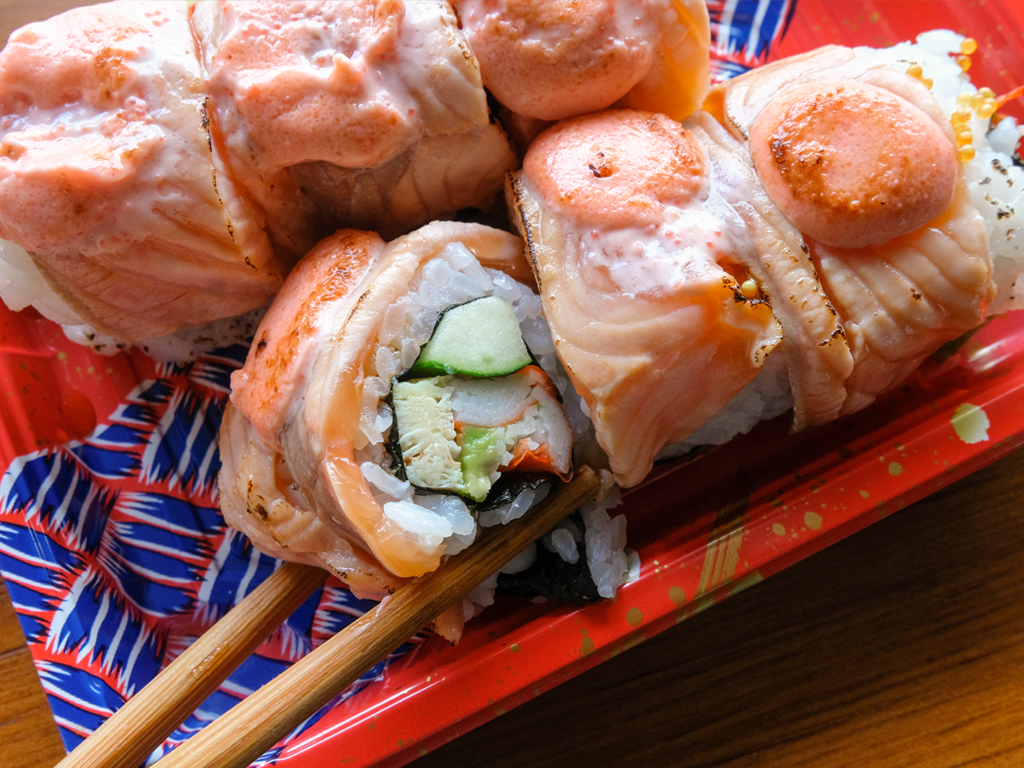 The aburi mentai salmon roll (S$13.90) is another competent sushi roll that's heads above the kind you'd find at mass-market sushi joints. It comes with a chunky slice of torched fish, and plenty of sweet tamagoyaki and crabstick inside. 
By this point, I realise what makes the sushi here so satisfying: The rice, slightly sticky but capable of letting go with barely a tap, and lightly vinegared with a hint of umami and salt.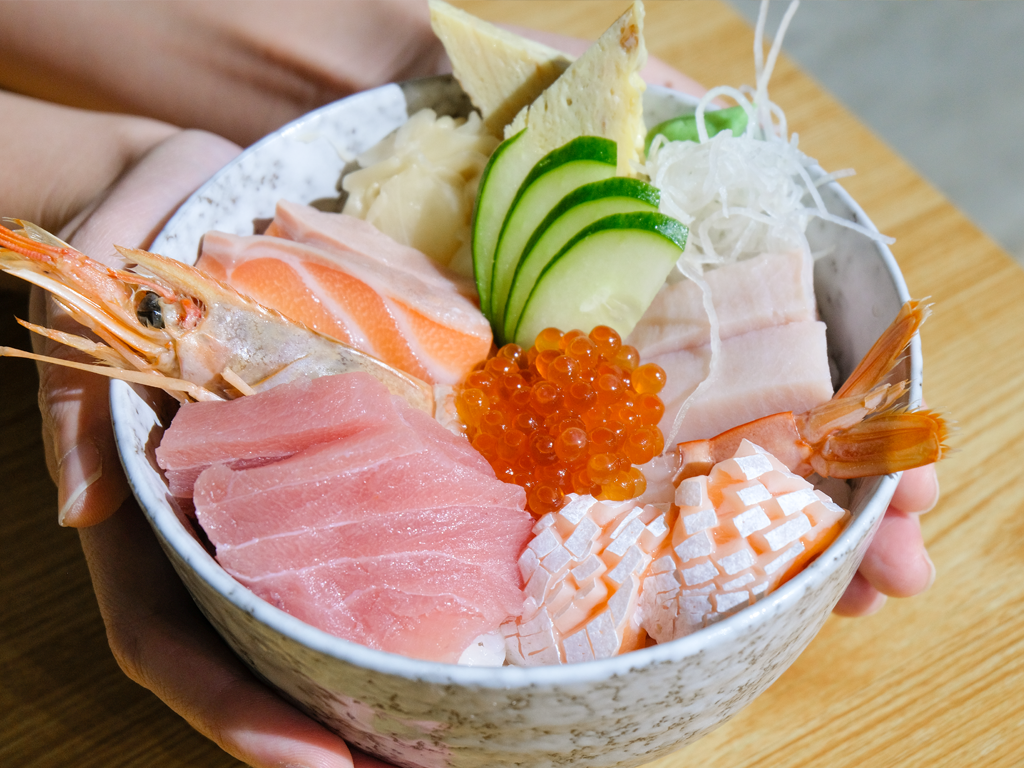 If sashimi isn't filling enough, and sushi doesn't give you enough carbs, then the kaisen chirashi don (S$21.90) is that culmination of raw seafood and rice. 
Served with deft slices of the best raw stuff, you get tuna with a hint of fattiness, that glorious salmon belly from before, meaty swordfish, and a large botan prawn served with its head intact. 
There's also a generous, briny scoop of ikura, grilled egg, pickled ginger, sliced cucumber, and radish slivers. Each type of fish is served with two slices, making it easy to share with my dining companion.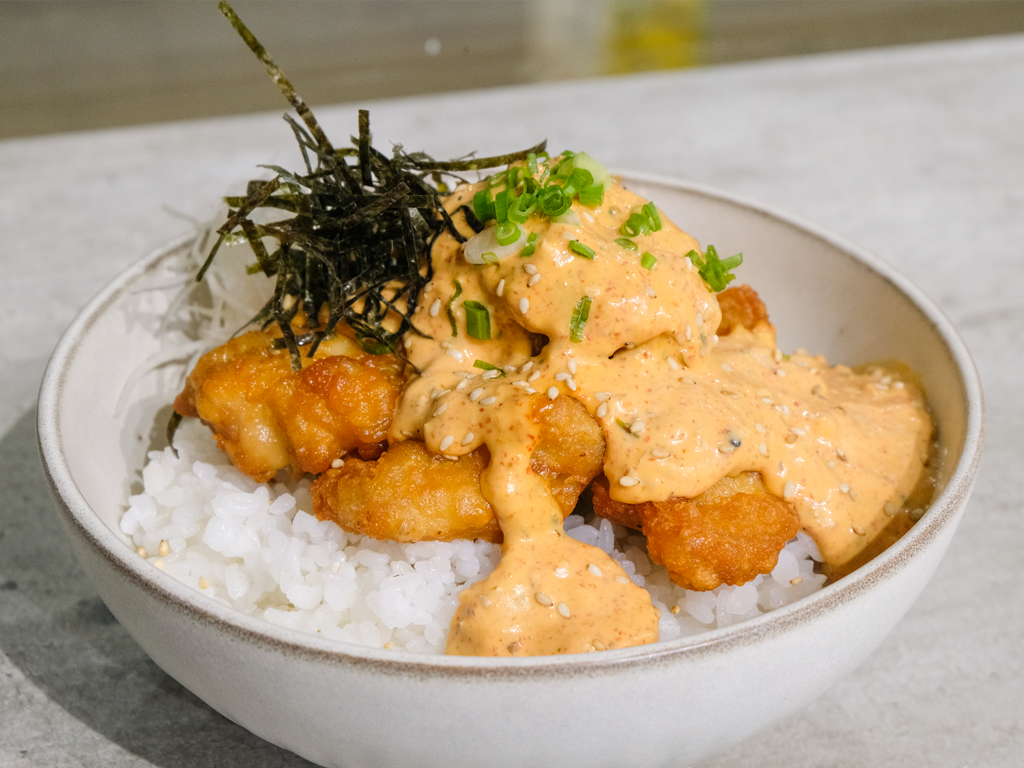 Also from the donburi list is the volcano chicken karaage don (S$9.90), featuring nicely fried pieces of leg meat that are crispy without the oiliness. 
Don't get me started on the dressing. It's creamy, tangy, deceptively spicy and wholly addictive. It's a good thing there's free tea and iced water to quash the burn. An obvious choice if you like it spicy.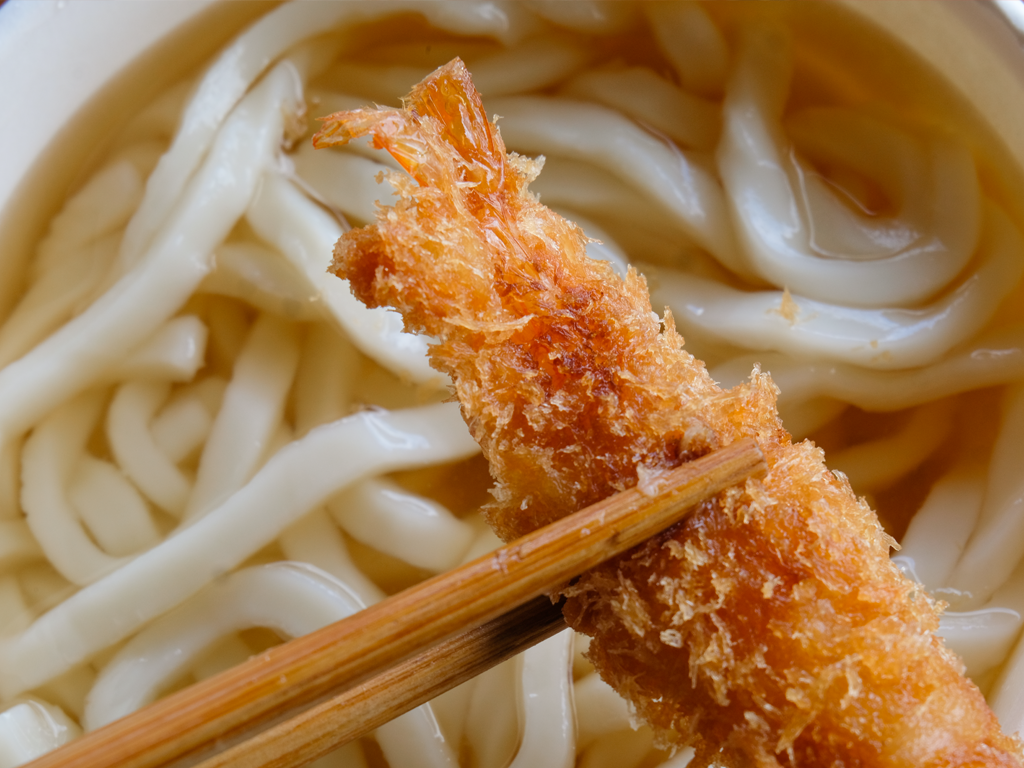 A crispy ebi udon at S$9.90? Yes, please. 
Although it's deep-fried till golden brown, the coating is light and not greasy, and the airy flakes give it a nice crunch. 
The shrimp is on the smaller side but is quite succulent, while the noodles are slightly chewy with a bouncy texture.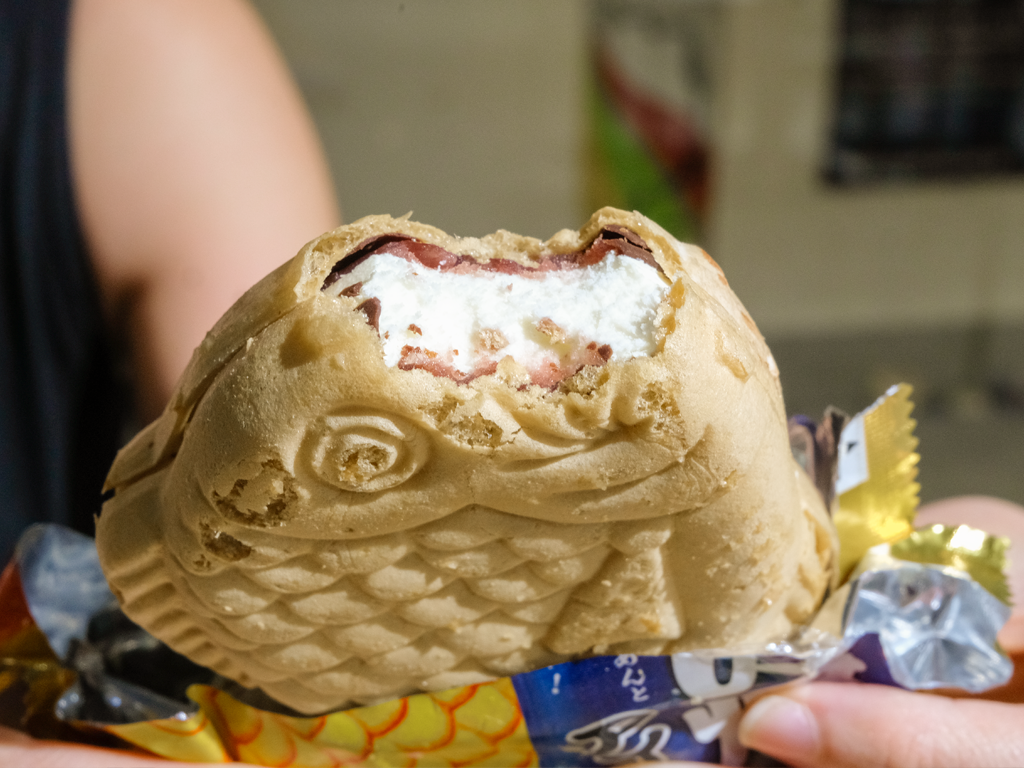 I ordered a vanilla taiyaki (S$2.50), which turns out to be one of those packaged desserts you get at Don Don Donki or Meidi-Ya.
It's an old-fashioned taiyaki ice cream — a goldfish-shaped wafer filled with red bean azuki and vanilla ice cream. The wafer is half crispy and half soft, and is quite a delicious and unique thing to try, especially if you're a fan of Japanese sweets.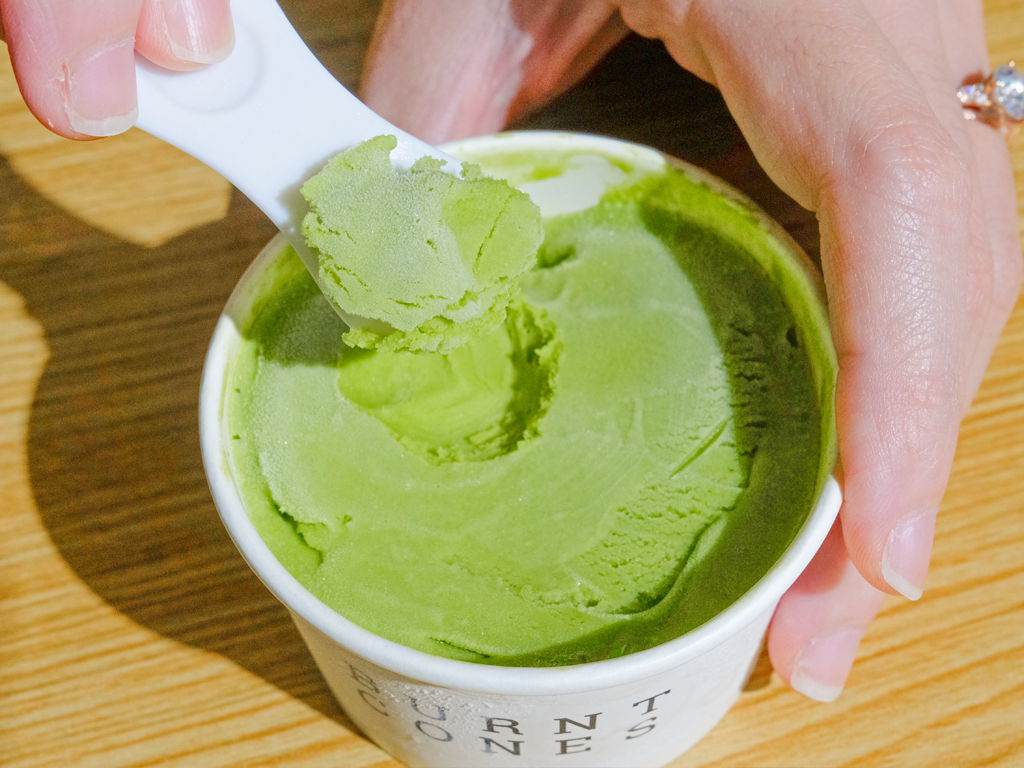 While we're on the topic of dessert, the ice cream here — supplied by Burnt Cones — is served a tad frozen. 
We waited a good three minutes before our cup of uji matcha (S$5) was soft enough to scoop, and even then, it barely tasted anything like the creamy treat you get when the ice cream is scooped fresh in front of you.
Can I also say that the wasabi here is tepid? I'm not expecting the freshly grated stuff, but the artificially green wasabi here is rather mild, lacking any vibrance or spicy kick whatsoever. Then again, how can I complain when I'm paying a little more than a dollar for a piece of sushi?
While you can help yourself to free green tea and water at the side, it'd be nice if the place also serves specialty beverages such as green tea lattes and coffee drinks. The drinks at Ima-Sushi are limited to canned drinks such as Coke, Qoo White Grape and Ayataka.
Is it conducive to conversation? Ima-Sushi can get really noisy from the 11am to 1pm mark, so come during off-peak hours for a more peaceful meal.
Is a reservation necessary? It's wise to make a reservation on weekdays if you're heading there during lunch hour.
How to get there? Walk for six minutes from Bras Basah MRT station through the underground linkway to SMU. You can also walk over from Dhoby Ghaut or Bencoolen MRT stations.
HungryGoWhere paid for its meal at this restaurant for this review. Still hungry? Read our reviews of Surrey Hills Deli and Ten+. 
Ima-Sushi is on the GrabFood delivery service and offers free delivery (up to S$3 off) with GrabUnlimited. Or book a ride there.
Singapore Management University, Li Ka Shing Library, B1-24, 70 Stamford Road
Open: Monday to Thursday (11am to 8pm), Friday (11am to 9pm), Saturday (11am to 2.30pm)
Singapore Management University, Li Ka Shing Library, B1-24, 70 Stamford Road
Open: Monday to Thursday (11am to 8pm), Friday (11am to 9pm), Saturday (11am to 2.30pm)