Review: Ten+ is a hidden safari-themed bistro near Choa Chu Kang serving easy-to-eat dishes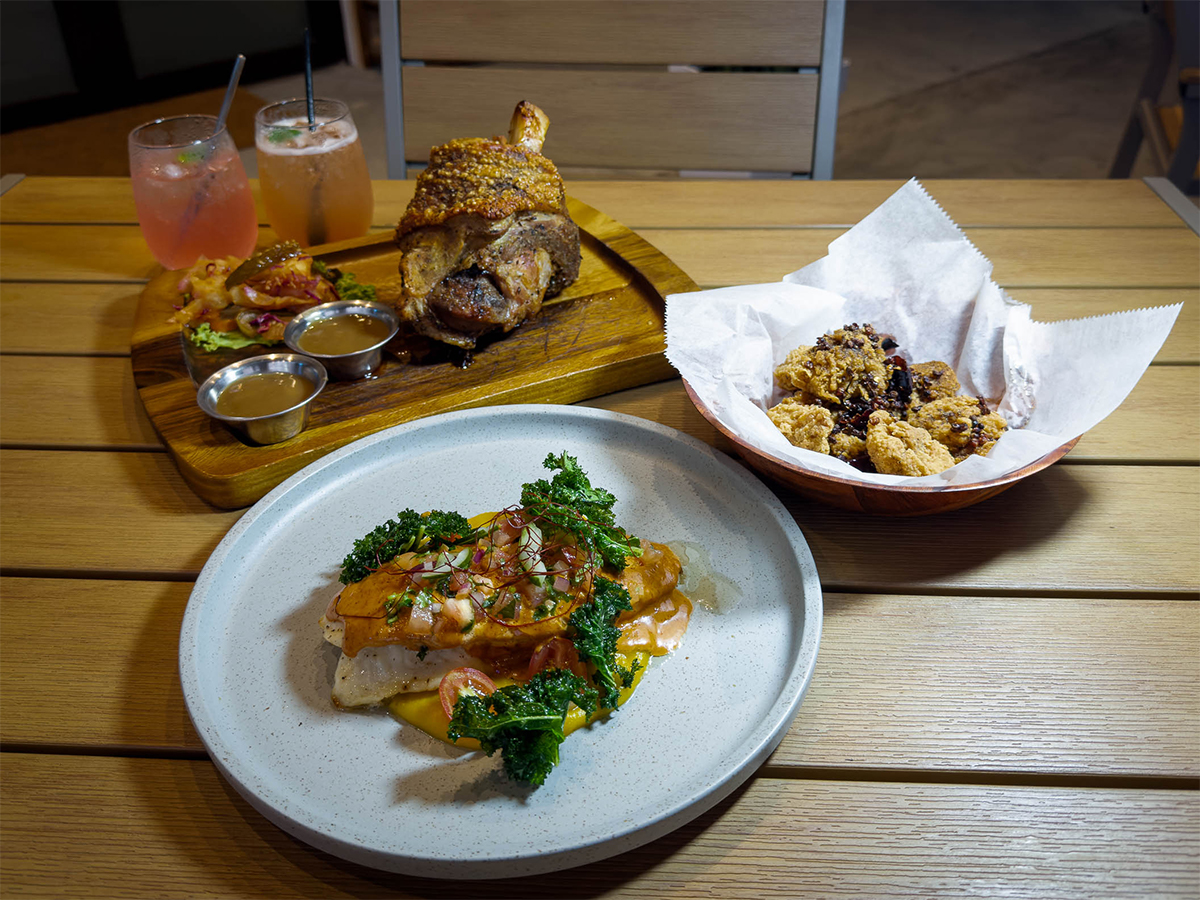 Ten+ is quiet, spacious, and a dream if you're looking to get away from the noise of the city
Some of the food, while clearly crafted for a cold glass of beer, stands up to culinary scrutiny
The baked snapper offers a glimpse into how great the food here can be, though the Szechuan "mala" karaage leaves much to be desired
A visit to Ten+ starts with a semantical dilemma: Is it "Tent" or "Ten Plus"? It was a question I asked the cashier at the end of my dinner, curious to unearth the mystery of its moniker. 
"Ten Plus," he says. 
"But actually, it was supposed to be 'Tent' because the concept of this restaurant is about glamping," he adds, pointing me to the outdoor area that's been jazzed up with fairy lights and canopy. 
It was a pity it rained on the evening of my visit, or else this would've been a much different experience.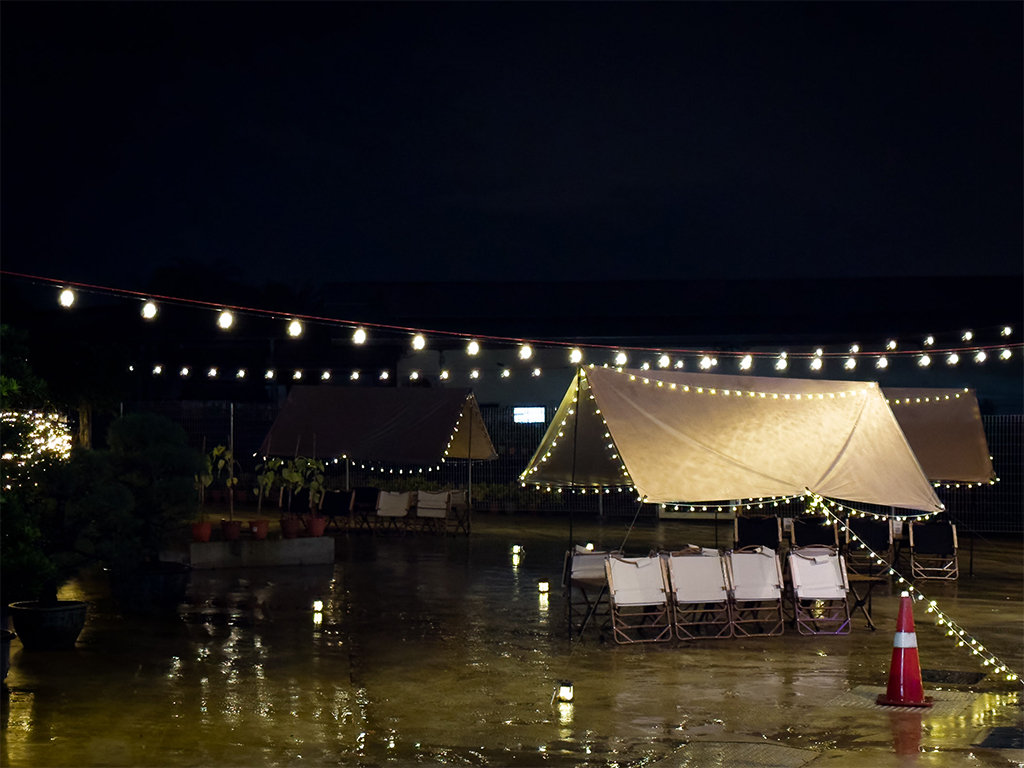 The backstory
The naming confusion is understandable. Less astute diners would assume "Ten Plus", as the bistro's Instagram account is named. But stop for a minute and ask yourself: What does Ten Plus even mean?
Opened in January, Ten+ is an outdoorsy bistro at 65 Sungei Tengah Road, within the compound of the newly built World Farm & Hua Hng Trading, a 10-minute drive from the bustling Lot One Shoppers' Mall in Choa Chu Kang. 
On Instagram, Ten+ prides itself on being a safari-themed bistro set in nature, offering a camp-like dining experience with an East-meets-West menu. In reality, the bistro is a more bar-leaning, beer-on-tap outfit where the beverage informs the food on offer.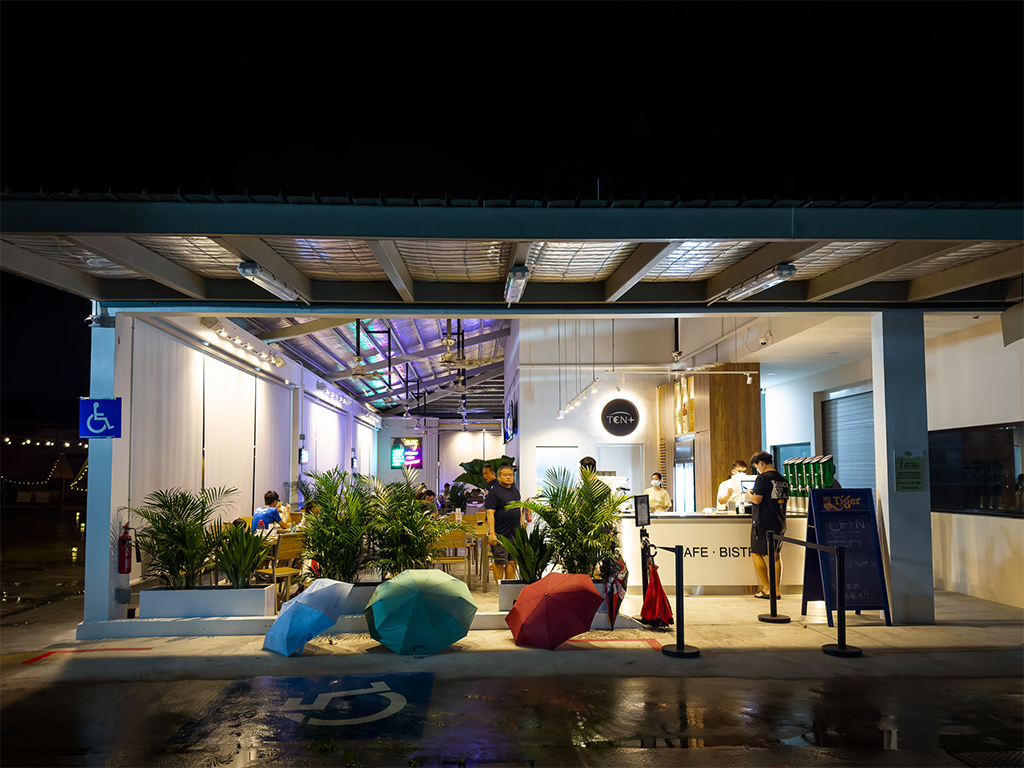 Verdict
What it's good for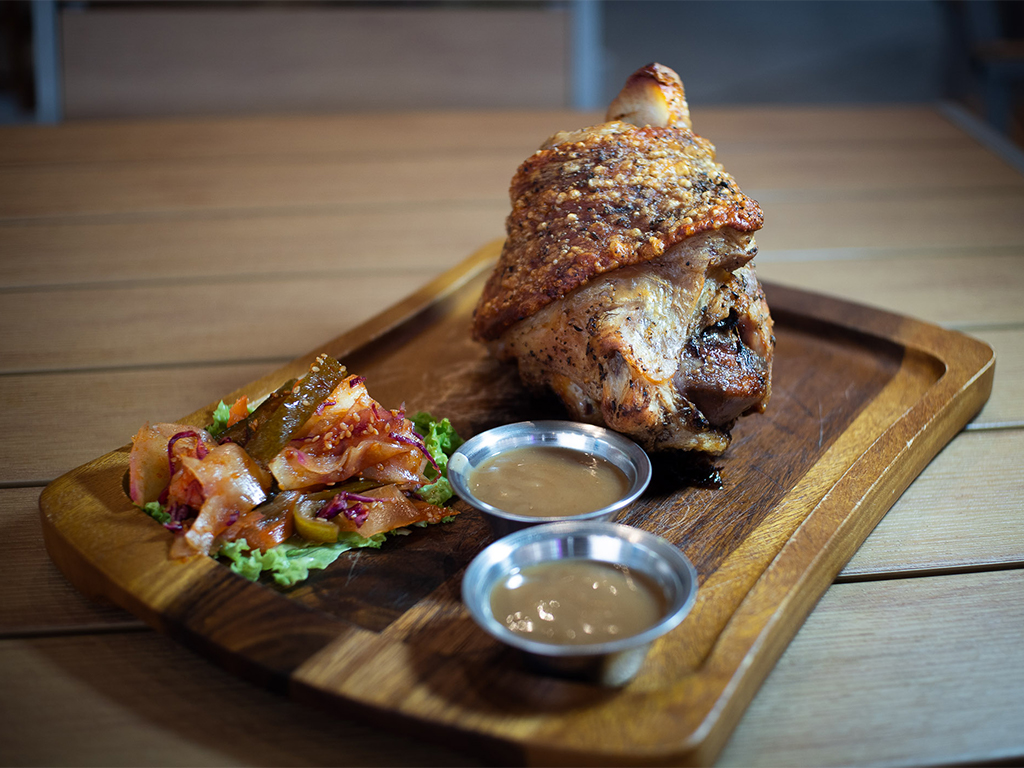 Take, for instance, the crispy pork knuckle (S$32) served with a side of kimchi (Ten+ calls it Asian slaw) and a smoky-sweet mustard jus. It's deep-fried and larger than life, and I cannot think of anything better to go with a tall pint of craft beer. 
Still, while large, I'm surprised that this shows up at the table a mere five minutes upon ordering — proof that it isn't prepared a la minute. Not that I minded because this came suitably seasoned, fragrant and well-marinated, with an earth-shatteringly crispy skin.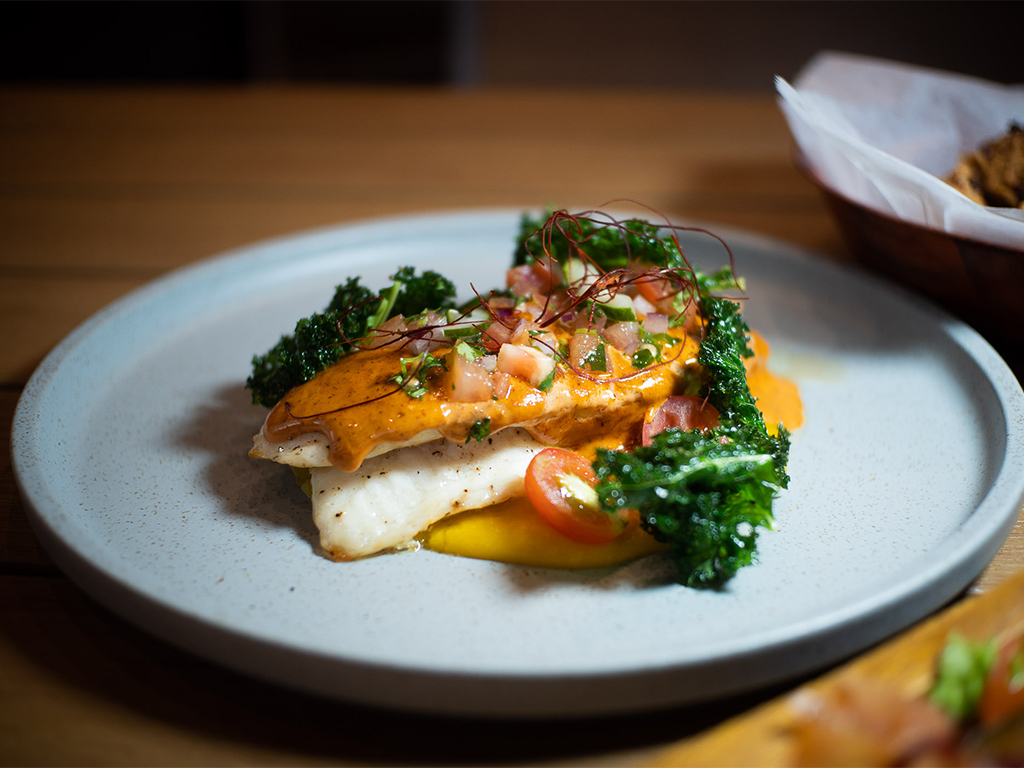 I also liked the baked snapper with sambal aioli (S$23), though it looked somewhat out of place on a menu of easy-to-digest items. 
A snapper loin is baked and served on a bed of sweet pumpkin mash with a generous smear of sambal aioli on top. It's a plate of bright colours and equally bright flavours that would fit perfectly in a formal restaurant, I reckon.
But while I admire the courage to serve something so delicate in a casual and convivial setting, I would have preferred it if the snapper was cooked a minute less. It tastes a tad overcooked with flesh that has too much bite.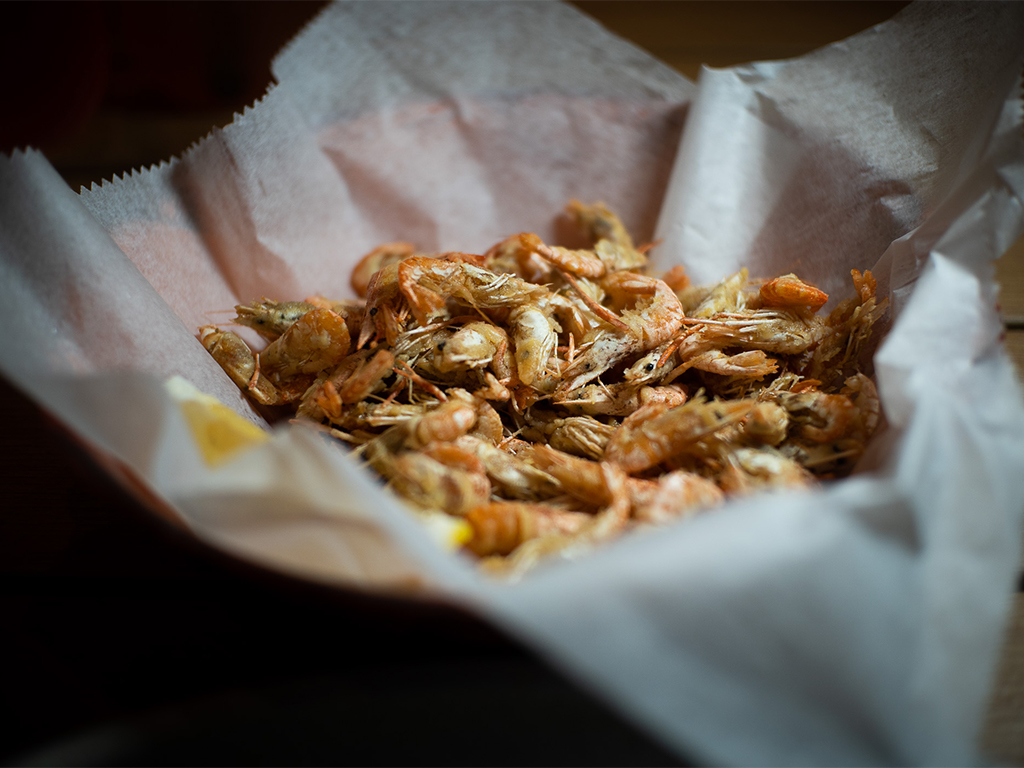 The crispy kawa ebi (S$15) is the perfect example of a bar snack. (Though addictive, it was strangely the last to arrive — after a pork knuckle, baked snapper and chicken karaage.) This has a hint of truffle and smokiness to it that made it so crazy-good to munch on.
What would make this even better is a dollop of mayonnaise — a request I had to make three times to three different members of the crew. 
Given that the bistro wasn't crowded, it's hard to imagine what could've led to this oversight, apart from forgetfulness and less-than-stellar communication.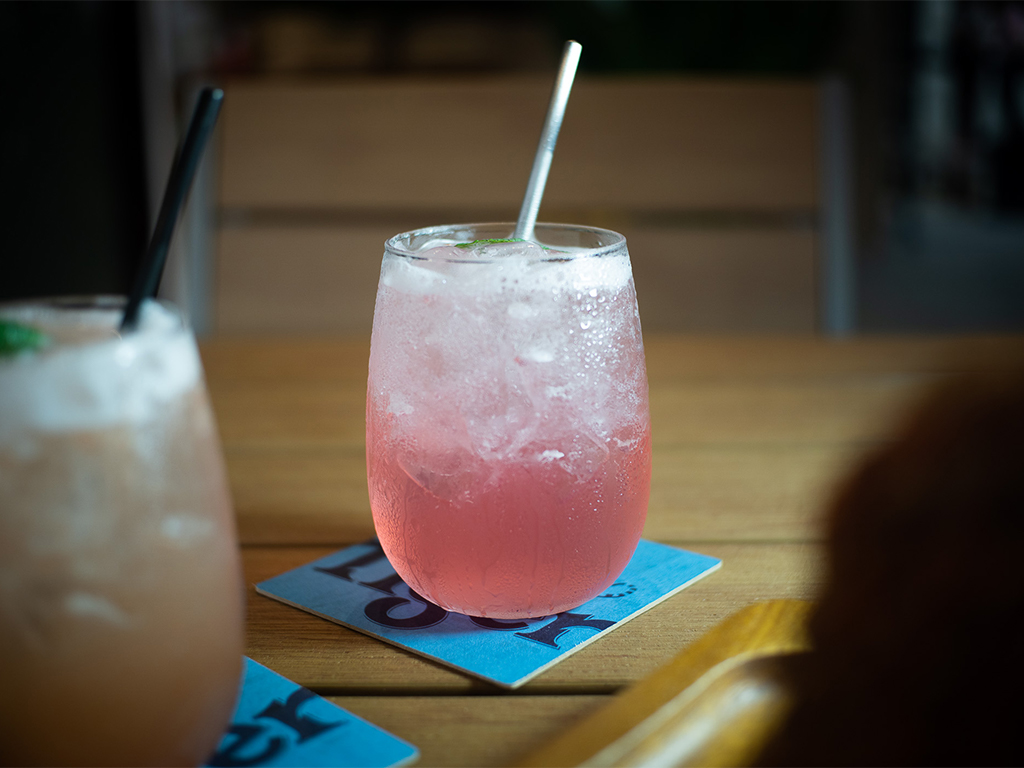 The two green-tea-based mocktails I ordered made refreshing drinks for a balmy night. I had the Watermelon Quench (S$9), a delightful burst of bright citrus flavours from the watermelon, sundried orange and lemon juice.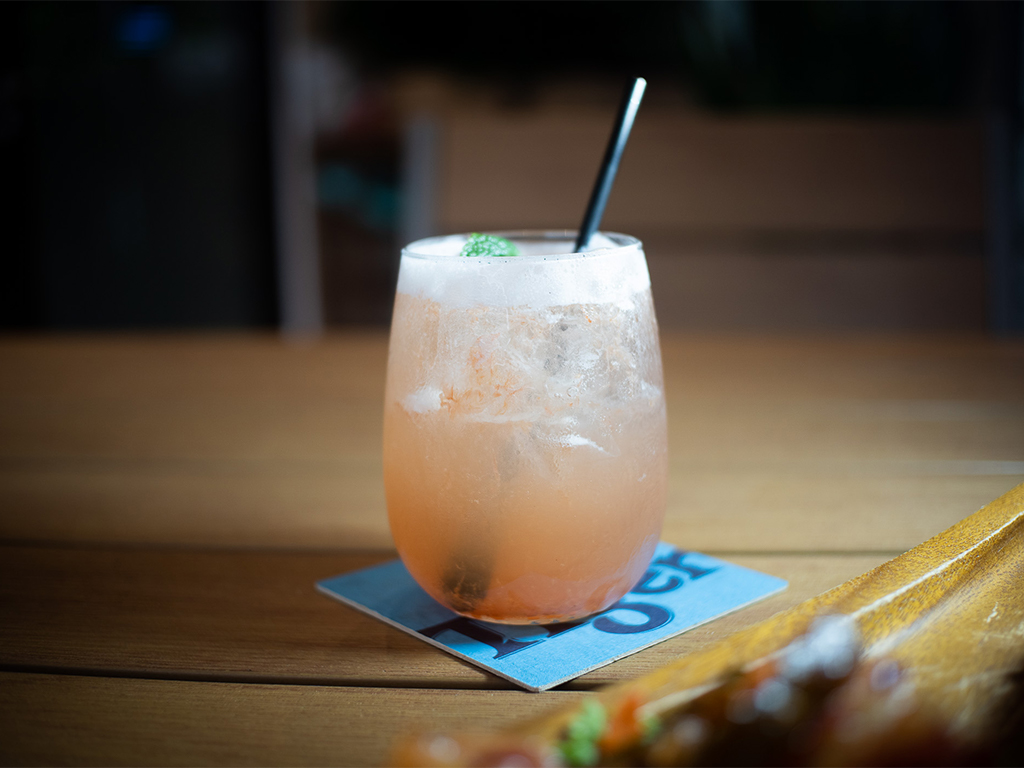 Still, I much preferred the Firecracker (S$9), which had osmanthus tea and red grapefruit for a slightly bitter edge, which I enjoyed thoroughly.
What it could improve on
I ordered the Szechuan "mala" karaage (S$13, any two sides for S$20), because I haven't yet found a mala chicken I didn't enjoy. 
That this was made with thick chunks of karaage made the choice that much easier.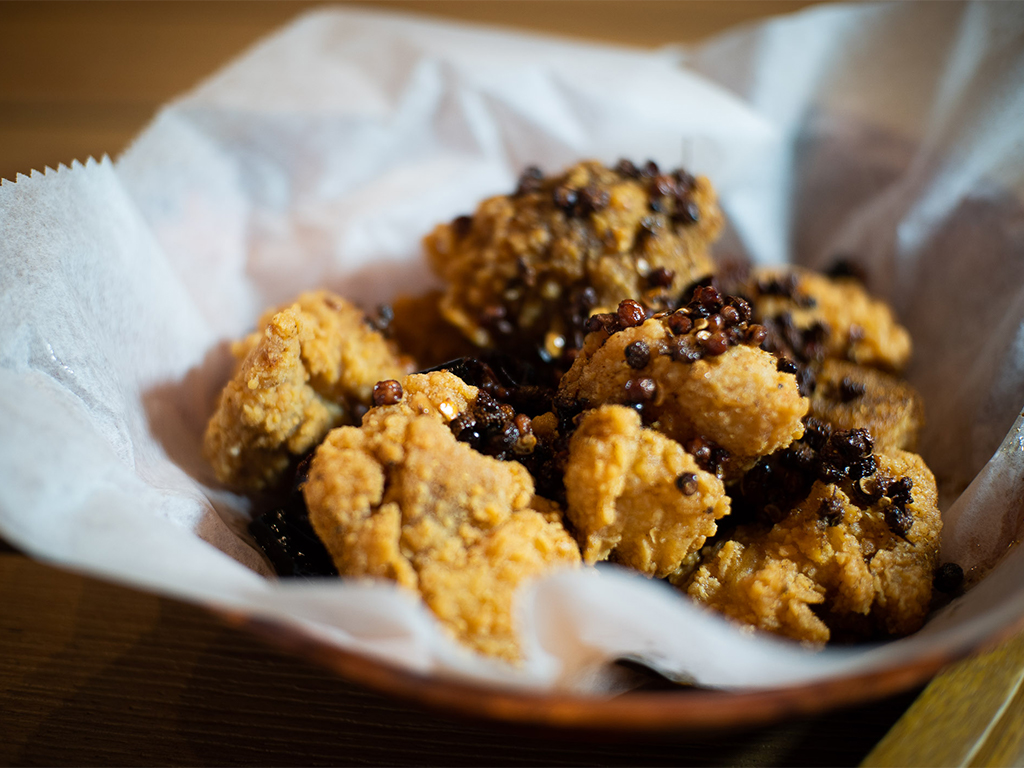 Unfortunately, this was perfunctory. 
The dish is what you get when you do a careless and casual stir-fry of already-cooked chicken karaage with Szechuan spices. It results in two separate things put together in a bowl without both elements cohering. 
On its own, the chicken is flavourful. Yet it desperately needed a fiercer and more intentional mala toss, so that the spices coat every surface area of the chicken. You get only a hint of the mala scent, which is hardly enough to call this a mala dish. 
It's such a shame, given this had so much potential.
Our quick takes 
Is it conducive to conversation? Yes. The seats were adequately far apart. It helps, too, that the bistro is located far away from major roads and buildings. 
Is a reservation necessary? No reservations are needed. 
How to get there? Unfortunately, there's really no other way to get here unless you drive or take a Grab ride. 
HungryGoWhere paid for its meal at this bistro for this review. Still hungry? Read our reviews of Surrey Hills Deli and Yole Cafe. 
Book a ride to Ten+. 
65 Sungei Tengah Road
Open: Wednesday to Monday (11am to 11pm)
65 Sungei Tengah Road
Open: Wednesday to Monday (11am to 11pm)