Review: World's first Yole Cafe brings casual dining — and huge portions — to Chinatown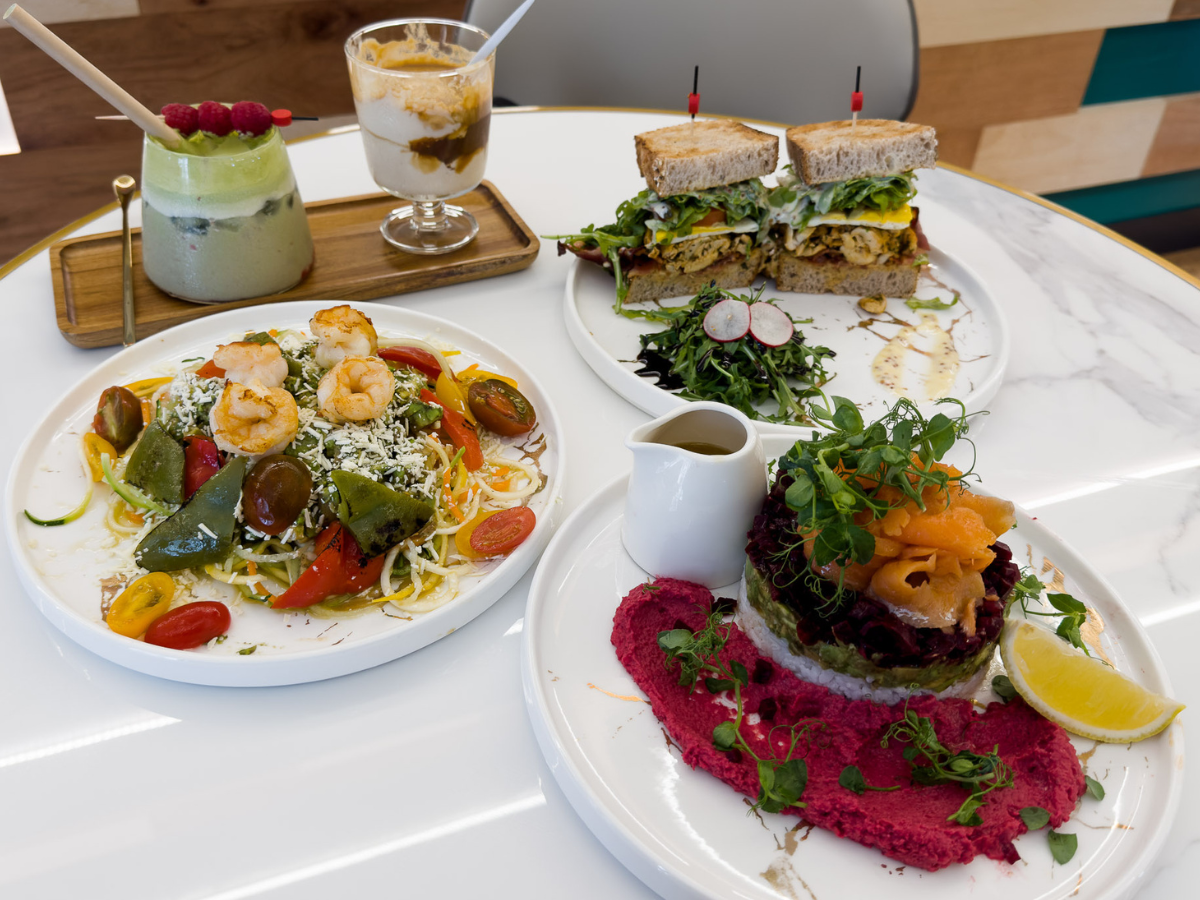 Yole Cafe is the company's foray into the world of dine-in bistros
The portions here are huge, so come famished

It has its usual froyo offerings, but the club sandwich is what we loved
One evening, while on the way home from work, I saw warm lights glowing from within Yole Cafe along Pagoda Street. "Oh, this must be the business replacing The Tintin Shop. How inventive," I thought aloud to no one in particular.
If you recall, in July 2020, The Tintin Shop announced that it would shut, citing "tough times". 
I was thrilled — a great backstory always makes a good review. Sadly, I was mistaken. The Tintin Shop is still there today, at 28 Pagoda Street. Yole Cafe is two units down, at 30 Pagoda Street.
Yole is the brainchild of D+1 Holding, which, after a dispute with Llaollao's parent company in Spain while it was still the Singapore franchisee of the chain, changed all 29 Llaollao Singapore stores to Yole seemingly overnight in 2017.
In a statement, D+1 Holding had told Marketing Interactive then that it felt Llaollao's menu had been "exhausted after three years" of being in the business. It later said Llaollao's HQ didn't react positively to its suggestions of adding more variety and flavours to its menu offerings. 
Llaollao said in response that it'd been constantly improving the quality of its products.
If you're wondering what a froyo joint is doing opening a cafe in the middle of bustling Chinatown, believe me, you're not alone. 
My guess is that this endeavour's an experiment in food pairing, menu expansion, and figuring out what a proper sit-down restaurant would look like for a froyo chain. 
And if my hypothesis is true, then I'm glad to report that Yole's efforts are close to success — barring minor changes that would make it a worthy contender among the crowded F&B mise en scene of Chinatown.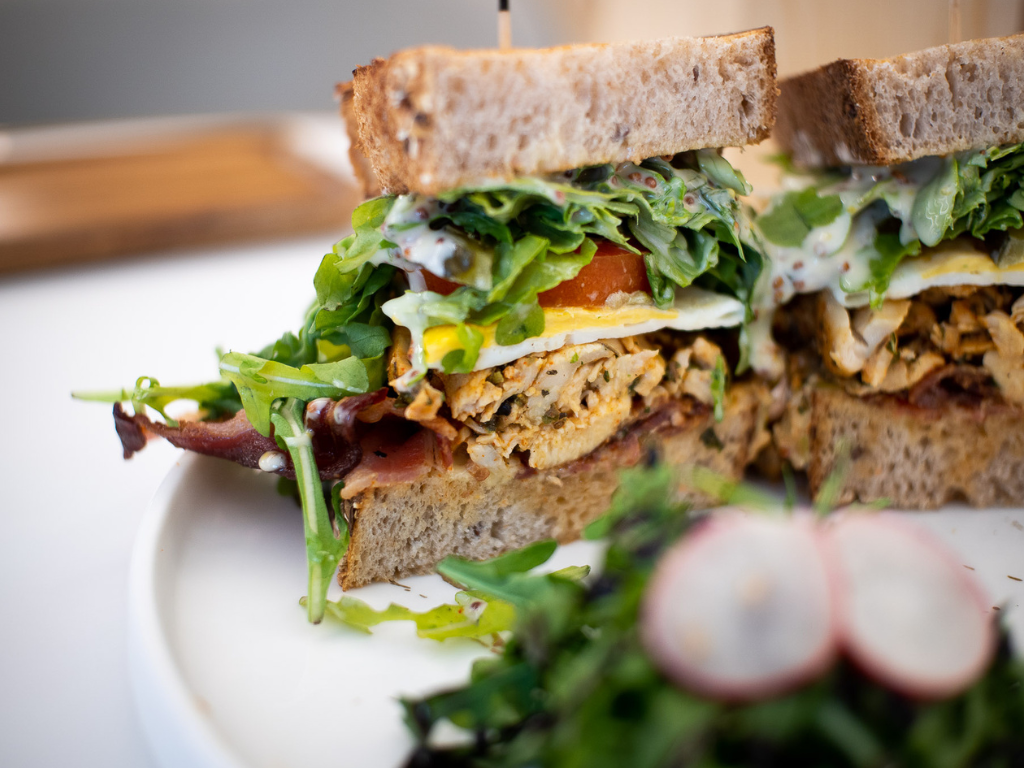 What Yole Cafe does really well is in portion sizes. Boy, are the plates here huge. Colossal. Elephantine. Massive. Unreasonable even, given the price. 
In most cases, size doesn't matter, but in this inflation economy, I beg to differ.
Take the club sandwich (S$18.50), for instance. It's thick, hearty, filling and still makes me feel breathless even now, looking back. 
I shared a portion with a friend, and we both wondered how we would finish a single serving alone. If you're getting this, come famished.
Size aside, the club is what I reckon people with sandwich cravings desire — not the kind you find wrapped behind glass chillers at 7-Eleven. 
Inside, there's a juicy grilled chicken, two types of cheese, fried egg, and a gold-hued honey mustard dressing that brings everything together rather boldly.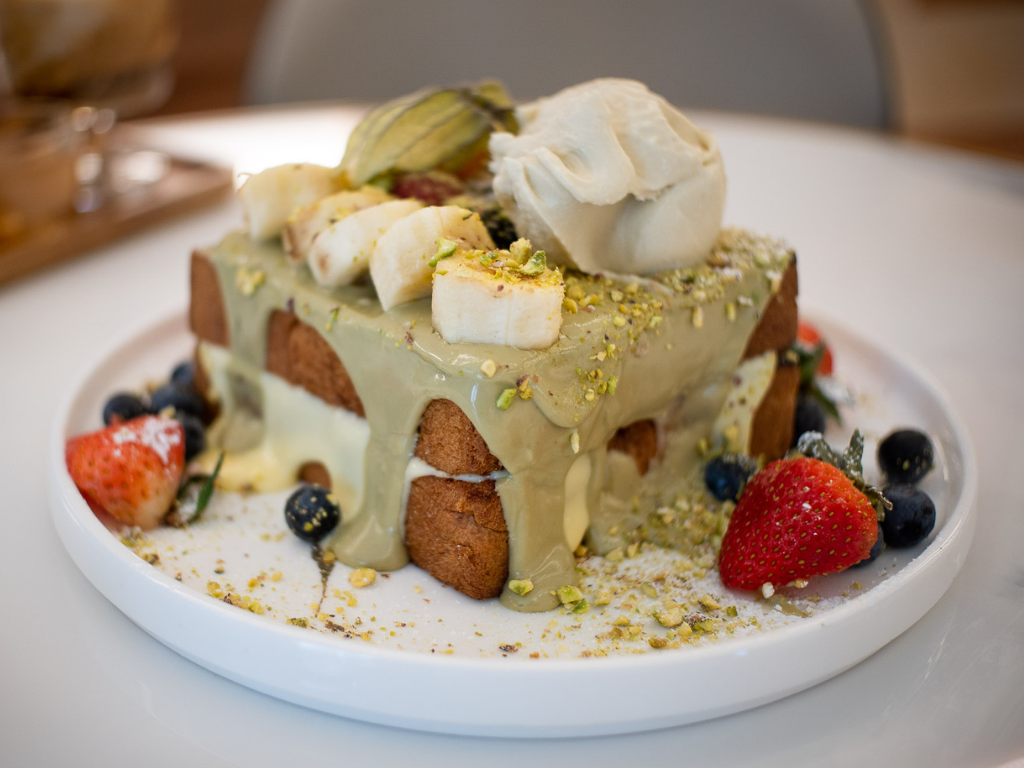 You know the folks here take portions seriously when the size becomes a precaution. 
"It's a cake size, yeah, Sir," the cashier informed me when I ordered the pistachio brioche (S$18.90) alongside all the other things you see in this review. 
"Sure," I replied ignorantly.
What came was a thick square of creamy, sweet goodness that's dangerously addictive for the sweet tooth. If you look up Wikipedia for the definition of dessert, this should be the thumbnail picture.
Two one-inch brioches are draped in green pistachio cream, which, though fragrant, could have been less sweet. Inside, there's a silky, creamy custard, too. 
Thankfully, there are fruits on this plate to infuse a citrusy flavour into the entire presentation.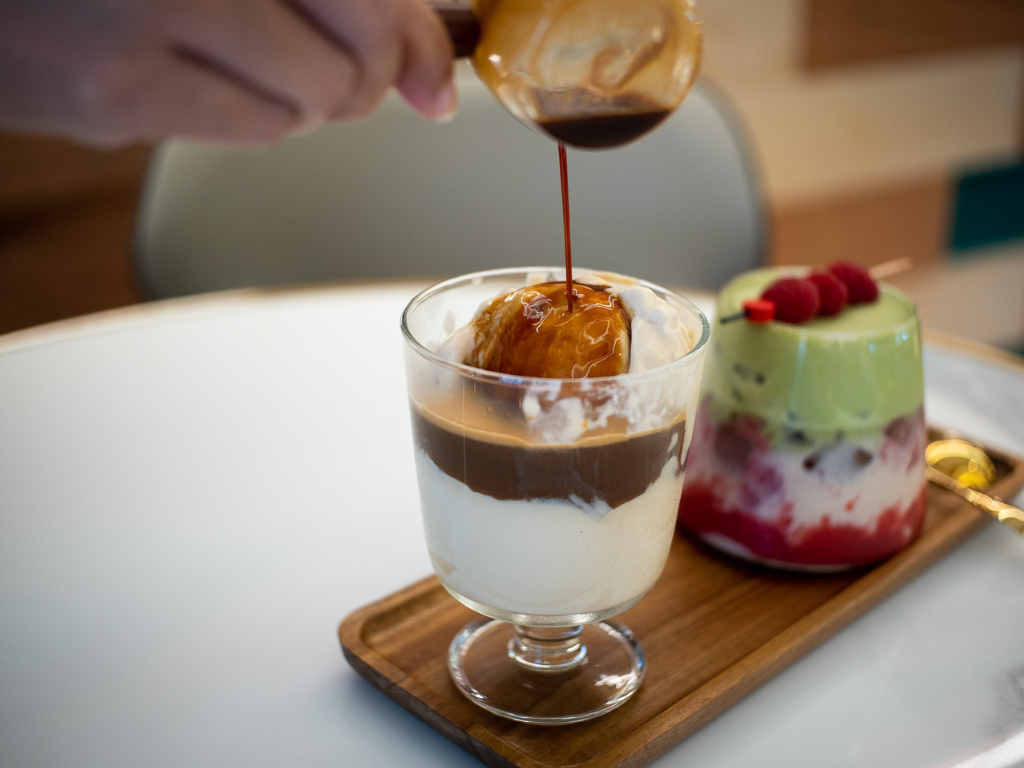 The coffee affogato (S$7.50) is something I never thought could be large and in charge, yet here we are. 
There's the usual double shot of espresso with fruity overtones, so that's great. Along with this come two generous scoops of ice cream — mine was caramel, and it was one scoop too many for an affogato. 
But clearly, I was the only one here who felt that way, since the three ladies at the table beside mine breathed their affogatos in with barely any resistance.
Still, there are some things even size can't save. 
For instance, the zucchini noodles and prawns (S$16.90) dish comes served with beautifully grilled prawns that retain a great bounce, and impeccably and liberally seasoned roasted vegetables.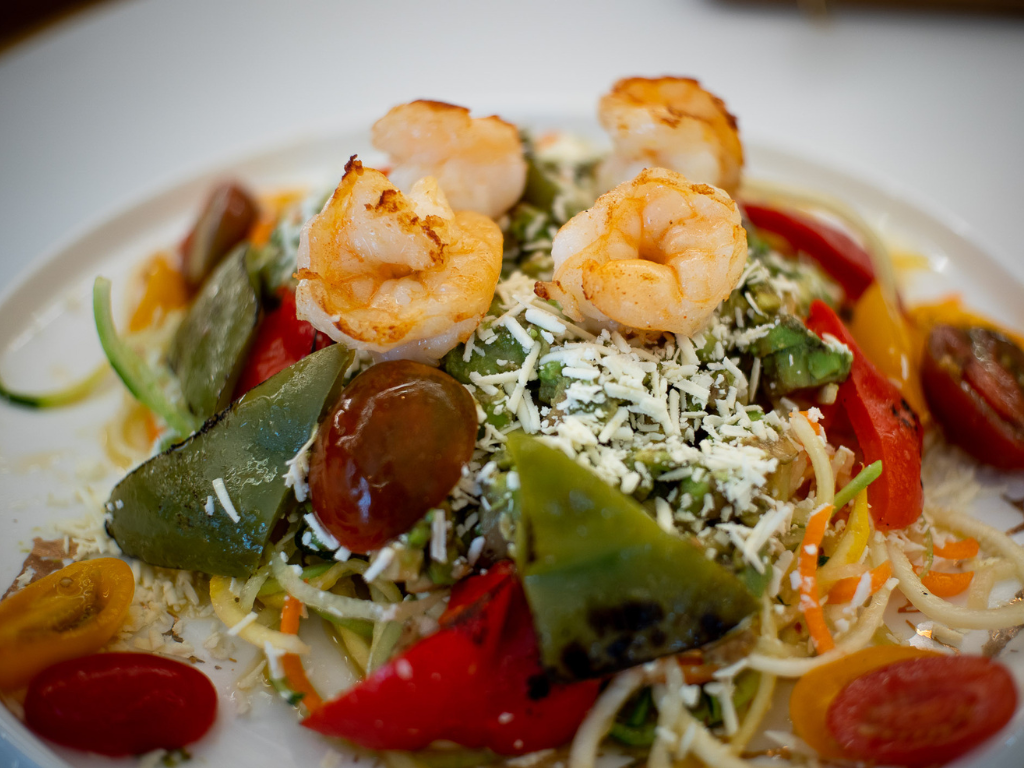 But the zucchini ribbons feel somewhat disjointed from the presentation. They were also bland, like a cold salad that hasn't been seasoned properly. The avocados could have benefited from some salt and pepper, too.
I am not a massive fan of the avocado salmon rice (S$18.90) either. But I know who would love this — those fresh from a workout who haven't eaten a thing since their morning coffee.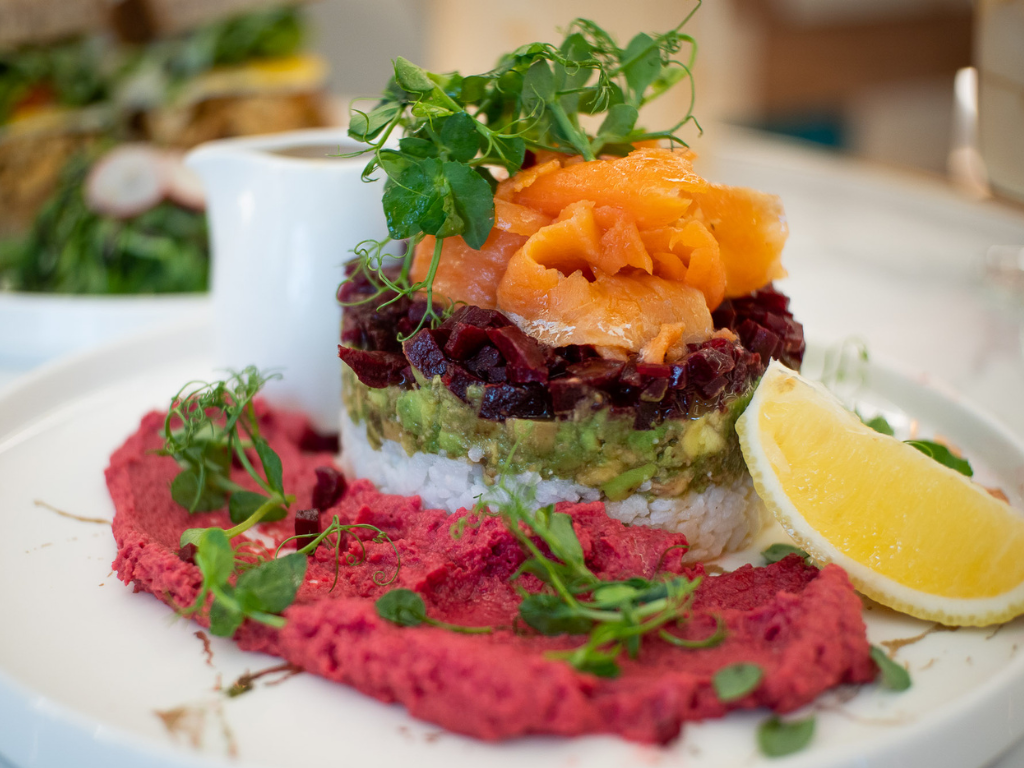 Yet, texturally, it's incomplete. Everything is far too soft, though I appreciate that the beetroot puree is seasoned (and, trust me, there's a lot of beetroot here). 
What this needs, crunch aside, is a touch of acidity beyond the wedge of lemon it comes with.
Our quick takes 
Is it conducive to conversation? Absolutely. I can see myself hosting meetings and having dates (if and when that happens, fingers crossed) at Yole Cafe.
Is a reservation necessary? No. 
How to get there? Yole Cafe is a five-minute walk from Exit A of Chinatown MRT station.
HungryGoWhere paid for its meal at this cafe for this review. Still searching for cafes to visit? Check out our reviews of Cafe Kitsune and Cafe Gui. 
Book a ride to Yole Cafe.
30 Pagoda Street
Open: Daily (11am to 10pm)
30 Pagoda Street
Open: Daily (11am to 10pm)