Review: Cafe Gui is dependable, safe but a little too run-of-the-mill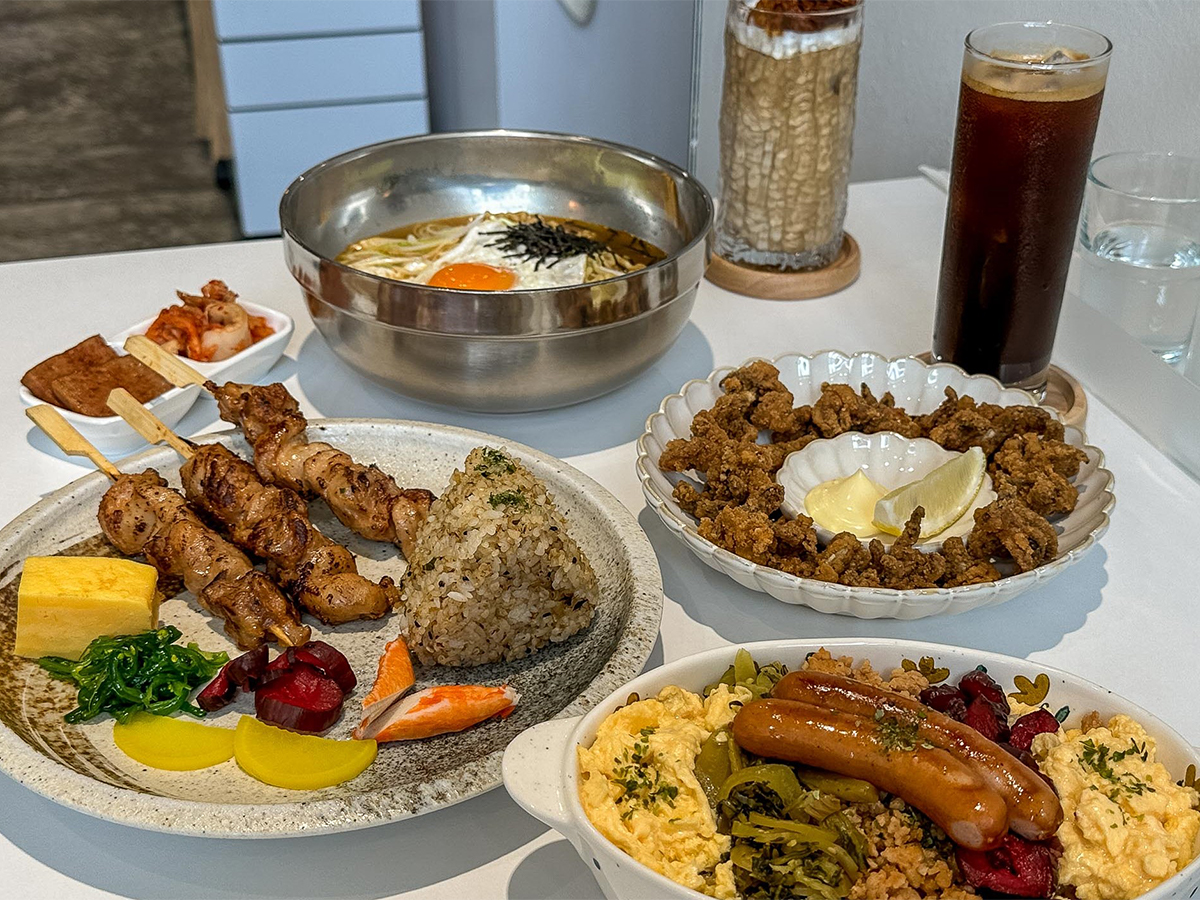 Somewhere within Royal Square at Novena, Cafe Gui makes a strong case for Korean comfort food that's familiar and easy to eat
The Korean black soy pudding was surprisingly tasty
Still, the lack of alternative milk options for coffee beverages is disappointing 
Cafe Gui is a Korean-Japanese fusion cafe in Royal Square at Novena sandwiched between a gaggle of beauty parlours, TCM clinics and hair salons. It's definitely not somewhere you'd expect an aesthetic, whitewashed, minimalistic cafe, but perhaps that's the charm.
Still, when it comes to food options in this neighbourhood, a diner would be spoilt for choice. 
Downstairs, there's crowd-favourite Two Men Bagel House; at the corner, an Indian-Muslim food court; and on the sixth floor, the ubiquitous Haidilao Hot Pot. 
Maybe Cafe Gui's decision to set up shop here is to fill a gap. Dependable, safe, it-just-works Korean fare that can feel a little too run-of-the-mill at some parts.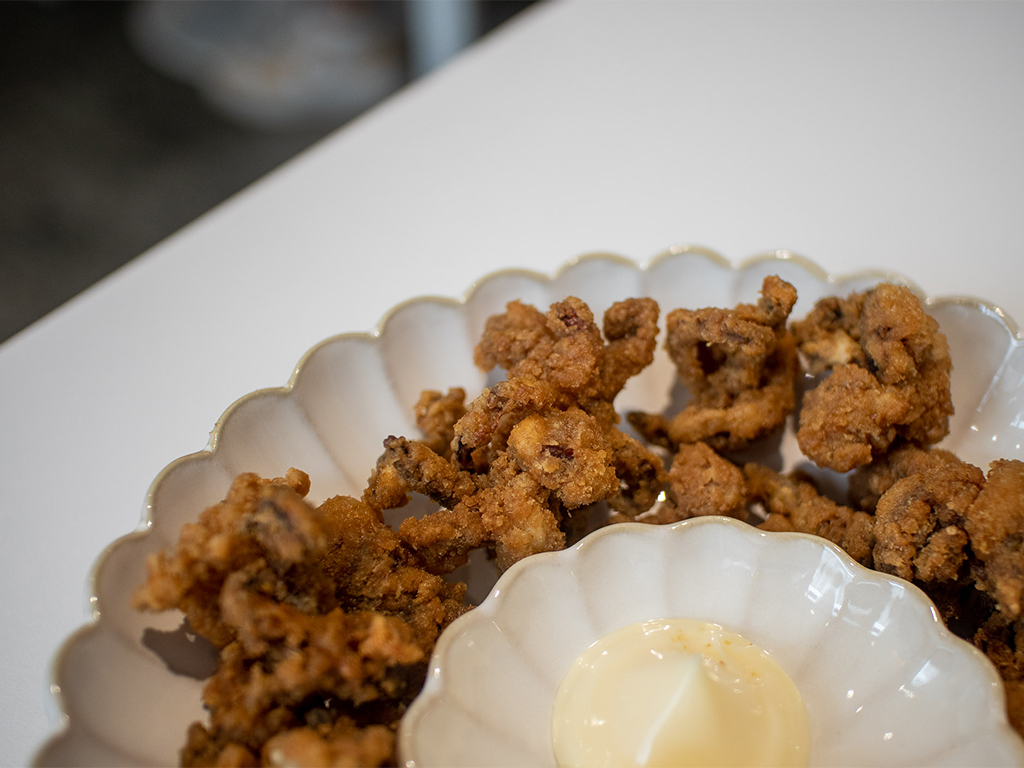 The backstory
A quick search online reveals that the space is apparently named after GuiGui, the owner's pet cat who recently passed away. 
Beyond that interesting origin, little can be gleaned about Cafe Gui apart from its being a 16-seat joint with great lighting from its floor-to-ceiling windows. 
If you're here to take photos, the seats furthest in are your best bet.
Our verdict
What this place is good for 
The ika geso (S$9.90) surprised me with its deft handling of seasoning. Squid tentacles are breaded delicately, then fried and tossed artfully in a delightful blend of salt and pepper. To say that this is addictive would be severely understating the fact.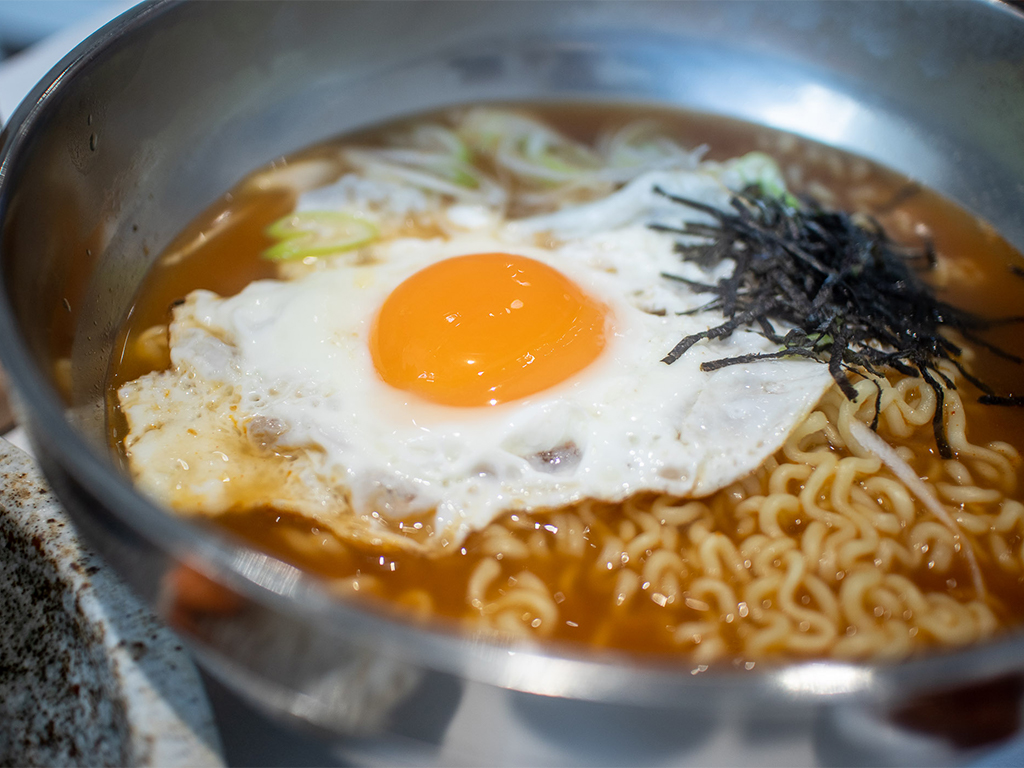 It rained the whole day I visited, so getting the simply named Korean ramen (S$9.90) was a no-brainer. It's a comforting and familiar bowl served with luncheon meat and kimchi, and makes for great eating on a cold December. 
I also liked the hint of spice at the finish, which gave it a good kick of heat. 
Sure, one may say "I can cook this myself at home", but for S$9.90, I'd gladly pay someone else to make it for me.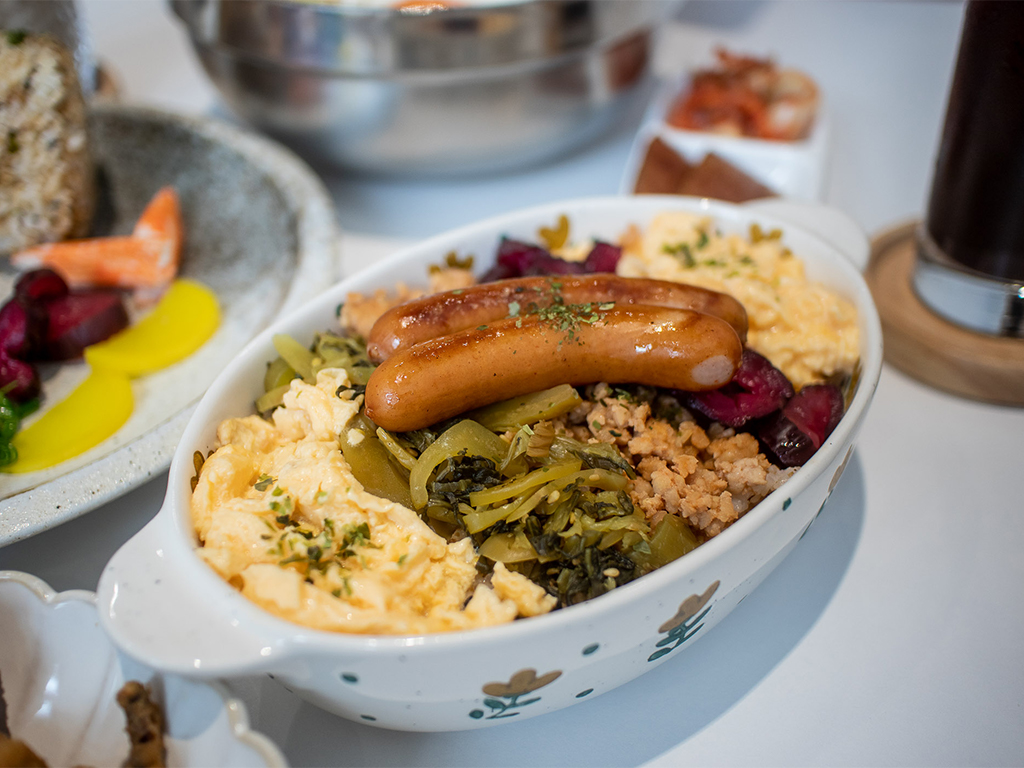 Another main dish that's equally comforting — and great for kids — is the Arabiki sausage bowl (S$14.90). I particularly enjoyed the great acidic flavours from the pickled beetroot and cabbage that went incredibly well with the pork sausages. 
It also comes with scrambled eggs, which I thought were beautifully silky but desperately needed more seasoning. 
Still, if you're looking for a bento-box idea for your young brood, this would make great inspiration.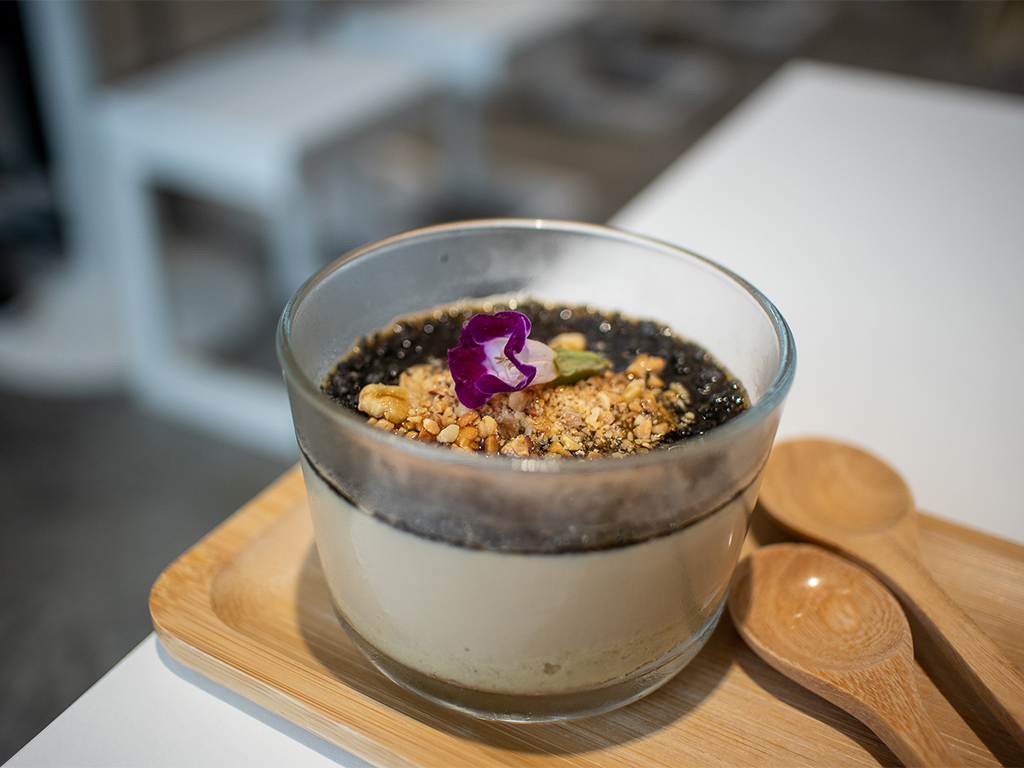 So far, so dependable. 
That's until the Korean black soy pudding (S$7.90) was served. This was tasty. I'm certain Cafe Gui intentionally downplayed the other dishes to make space for this standout star. It's everything a food reviewer can ask for in a sweet treat. 
I particularly appreciated the play on texture — silky-smooth pudding in delightful contrast with the crunchy peanut bits. All this sits on a round of pandan bread, finished with a sprinkling of black sesame powder. It's not overwhelmingly sweet, and everything was in perfect balance. 
If only everything else were this innovative. 
What it could improve on
I ordered the grilled chicken skewer (S$16.90) because it's the one dish I see at every table. 
Small wonder — grilled chicken skewer with yakitori sauce is the epitome of approachable.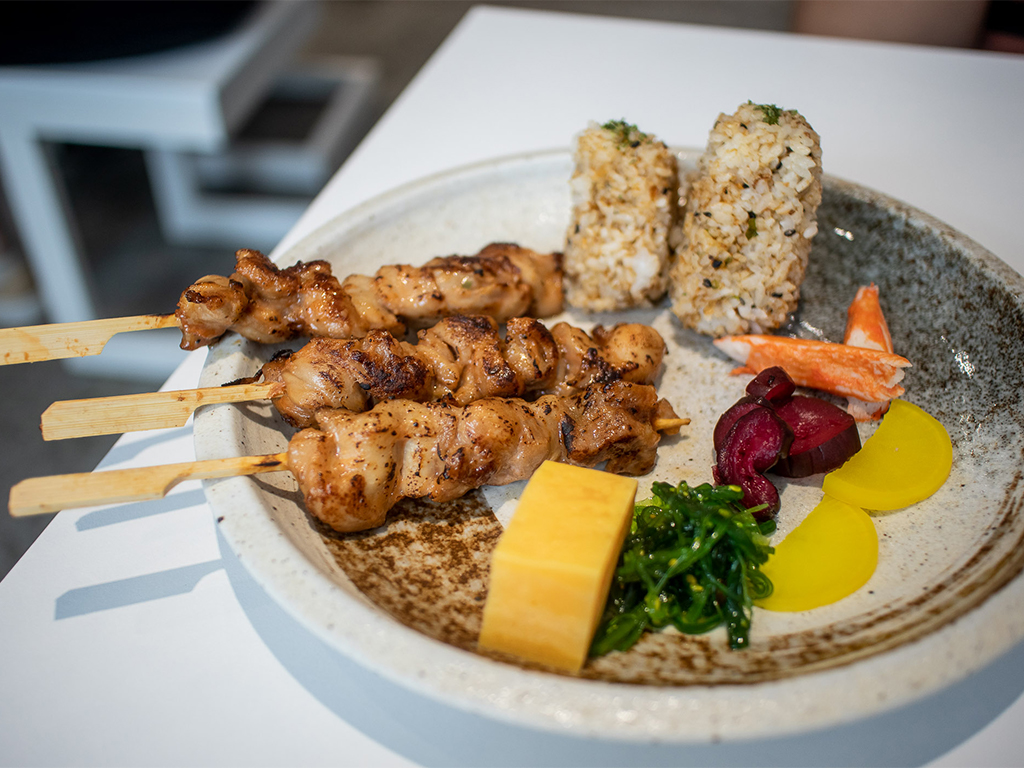 The Cafe Gui iteration has a lot to live up to, and in some ways, it did. The meat is thickly cut, juicy and adequately seasoned. But that's where the praise ends. 
The presentation, for instance, is vibrant, but too separate to sit on the same plate. The onigiri could have been approached more creatively — even the 7-Eleven one has filling. 
And then there's the Dalgona Honeycomb (S$9.90). An "in-house special!" the menu screams. 
In reality, it's a latte served with chunks of dalgona honeycomb. Also, dalgona? In 2022? Come on.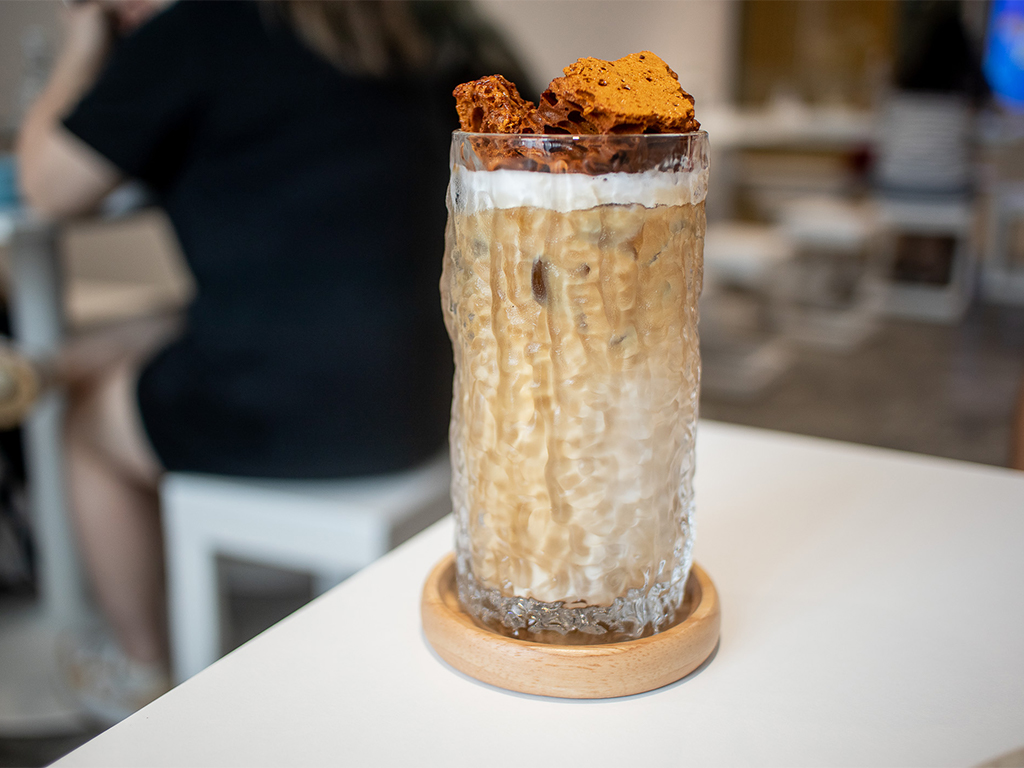 Still, what would have been more 2022 is to have options for alternative milk — oat or soy, take your pick. When asked about its absence, the counter staff told me they haven't had many requests for it since the cafe opened in September. 
I don't buy it. Alternative dairy is akin to inclusivity in the office. You don't have to wait till someone demands inclusivity before you start being inclusive. 
After all, it's not just lactose-intolerant diners who prefer alternative milk. Many others prefer it on account of principles and beliefs. Not having the option in this day and age is a strange decision. 
Our quick takes
Is it conducive to conversation? Yes. The seats are well-spaced.  
Is a reservation necessary? Cafe Gui accepts walk-ins only.
How to get there? Alight at Novena MRT station and walk through Novena Square to the second floor.
HungryGoWhere paid for its meal at this cafe for this review. 
Royal Square at Novena, 02-10, 103 Irrawaddy Road
Open: Tuesdays to Thursdays (9am to 6pm), Fridays and Saturdays (9am to 10pm), Sundays (9am to 5pm)
Royal Square at Novena, 02-10, 103 Irrawaddy Road
Open: Tuesdays to Thursdays (9am to 6pm), Fridays and Saturdays (9am to 10pm), Sundays (9am to 5pm)
---