Eat your way around Suntec City in a day at its 8 new eateries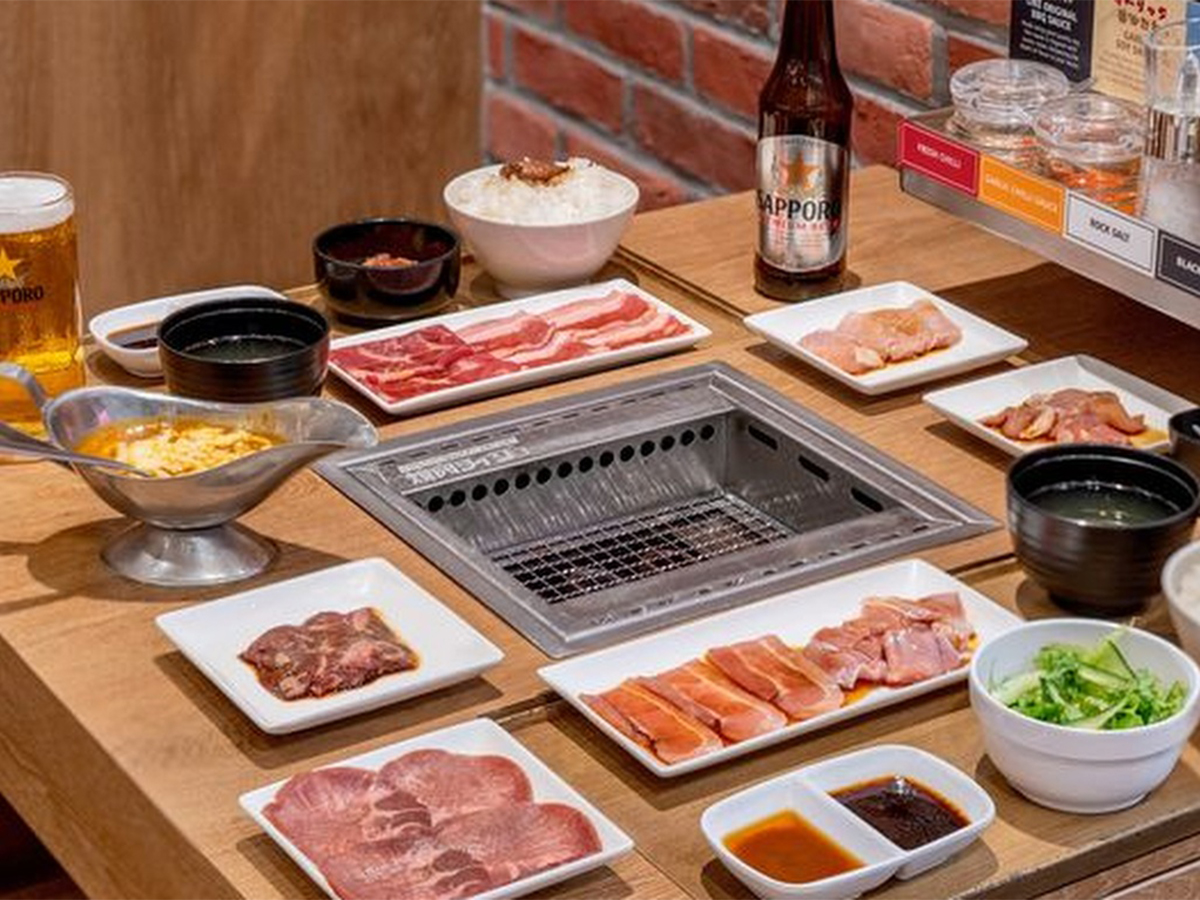 If you're planning on running errands, meeting friends or having a full-on mall day with the kids, we'd highly recommend Suntec City. Why? Not only does it have a dizzying amount of shops in its sprawling premises, the stores are also a good mix of dining, shopping and entertainment, which means your day is sorted.
Suntec City is also a great spot to use as a home base while you explore attractions and sites in the civic district. And when you're peckish, you can head back to the mall and take your pick from all manner of cuisines, then enjoy your food in air-conditioned comfort.
With more than a hundred F&B options, you'll be sure to find a restaurant that meets your cravings and budget at Suntec City. Don't know where to start? Here are eight of its latest eateries that you can explore within a day!
Breakfast / Brunch / Lunch
1. Delifrance
Tower 3, 02-600
Open: Monday to Sunday (9am to 9pm)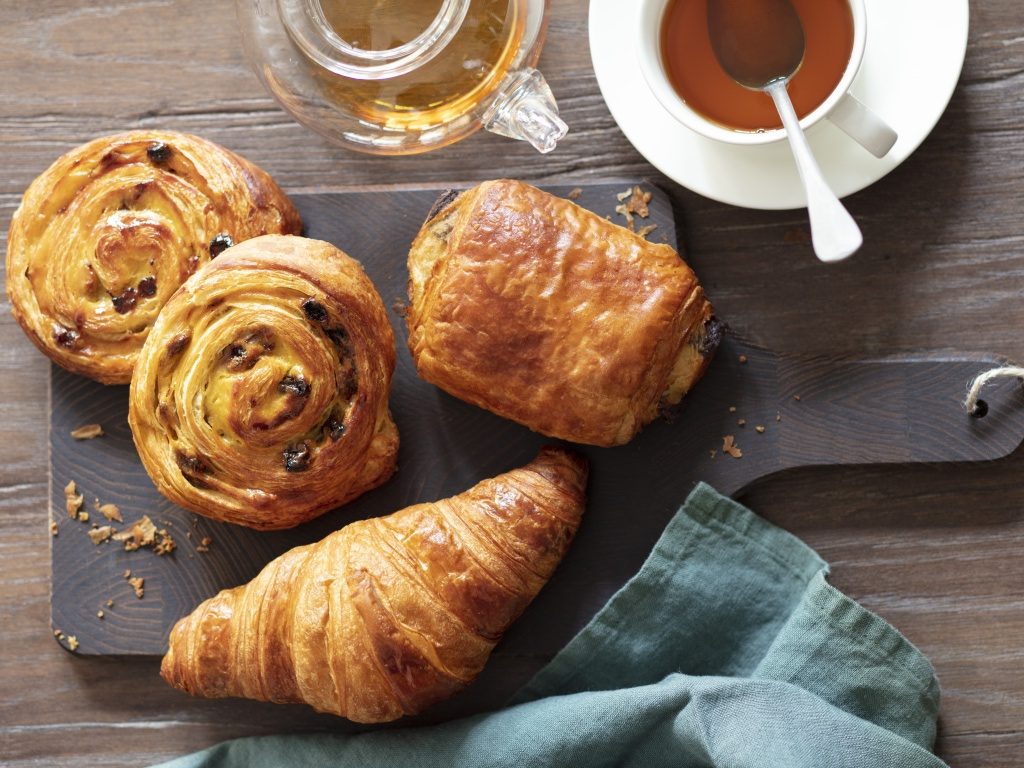 Everyone knows Delifrance, and how could we not, given the cafe's established three-decade-long history in Singapore, with outlets in key heartland locations? Long before the many different types of cafes in Singapore even started, Delifrance was reliably serving up soft, fluffy croissants and delectable tarts, and providing a space for those little tete-a-tete sessions. 
This outlet at Suntec City Mall is relatively new, having opened in December 2022. It is the perfect spot for anyone looking for a fuss-free, quick and quiet breakfast. Indulge in its all-day breakfast options such as a hearty platter (S$13.20), which comes with a croissant, eggs, chicken ham and sausages, or fluffy pancakes (S$9.20), both of which come with complimentary freshly-brewed coffee or tea. 
Keep an eye out for its many promotions, too, like its four daily fresh bakes for S$12 or S$9.80 tea time promotion that comes with a cake and coffee or tea. Now, who says cafe food has to be pricey?
2. Big Fish Small Fish Cafe 
Tower 3, 02-606/607
Open: Monday to Sunday (11am to 9pm)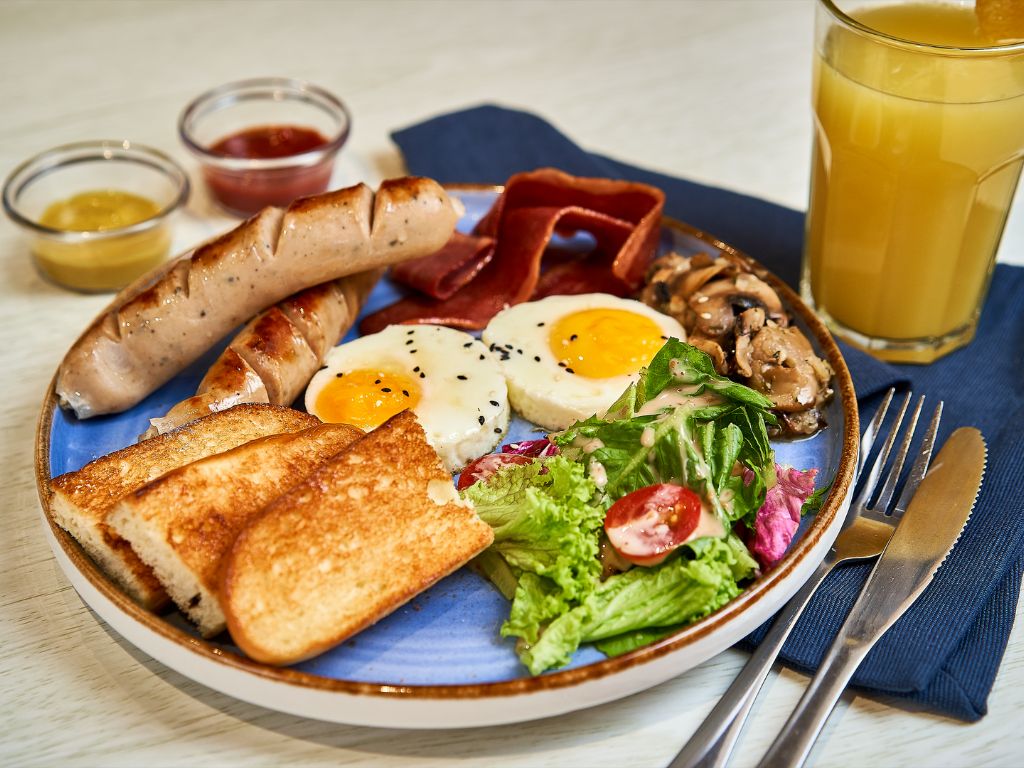 You may know Big Fish Small Fish Cafe for its fish, but did you know the cafe also serves up a sizeable brunch menu on weekends? Originating from the 'ulu' Punggol East as a container shop, Big Fish Small Fish has now gone big, branching into several high-traffic malls locally, Suntec City included. 
Its Suntec City store is particularly special, as it is the brand's first café concept in Singapore.
Its brunch menu was recently introduced in February and provides diners with food options beyond its signature fish and crisps. 
There are brunch options for everyone, including the Big Breakfast Small Breakfast (S$19.40) with pancakes, breaded fish, chicken sausage and turkey bacon, and The Union Jack (S$16.40) with toasted brioche, chicken bratwurst, mushroom, turkey bacon and sunny-side-up eggs. There's even a Singaporean-style breakfast called Taste of Singapore (S$13.90) with toasted brioche, kaya and butter, kueh bahulu and soft-boiled eggs. 
Lunch
3. Cafe Usagi Tokyo
Tower 3, 02-615A
Open: Monday to Sunday (11am to 10pm)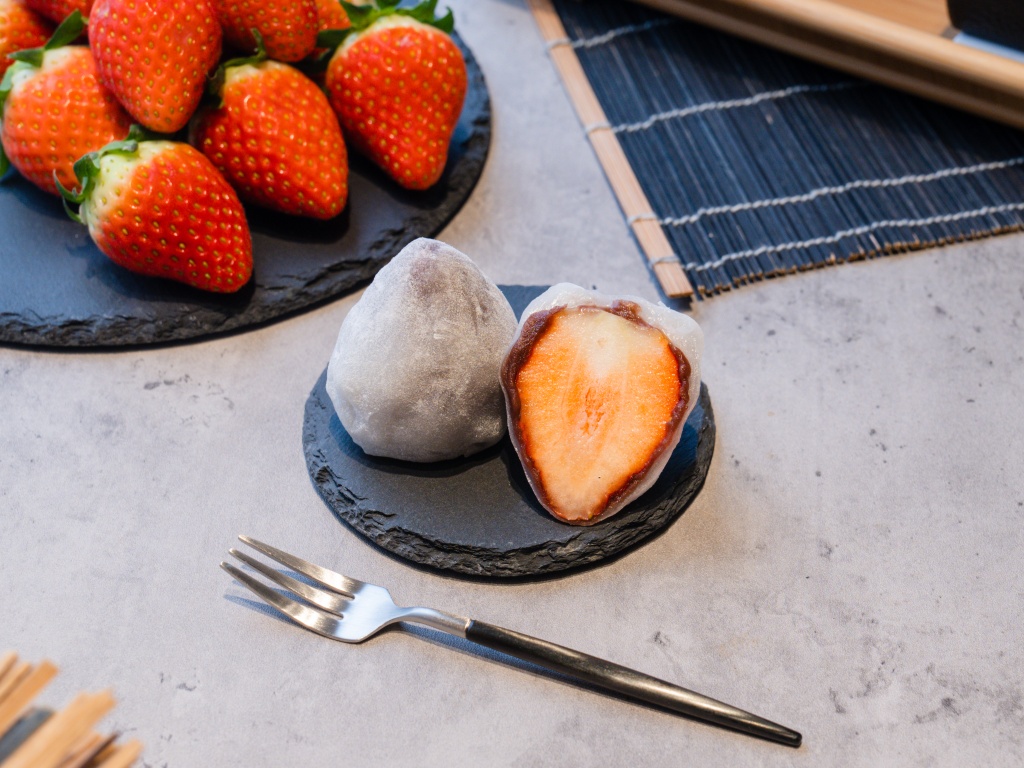 Modern Japanese cafe Cafe Usagi Tokyo has been capturing hearts and stomachs with its yummy and 'gram-worthy mochi ice cream, made in-house. Its Suntec City outlet, which opened only at the start of this year, is its first outpost in Singapore. 
The cafe's name means 'rabbit' in Japanese and was so-named as the animal is a symbol of good fortune. If you're a fan of Japanese desserts, matcha and hojicha, then you should definitely stop by Cafe Usagi Tokyo post-meal. Its matcha items have already garnered it some fans, but if you prefer something simpler, try its signature mochi ice cream (S$6). 
4. Fruit Paradise  
Tower 3, 02-605
Open: Monday to Sunday (11am to 10pm)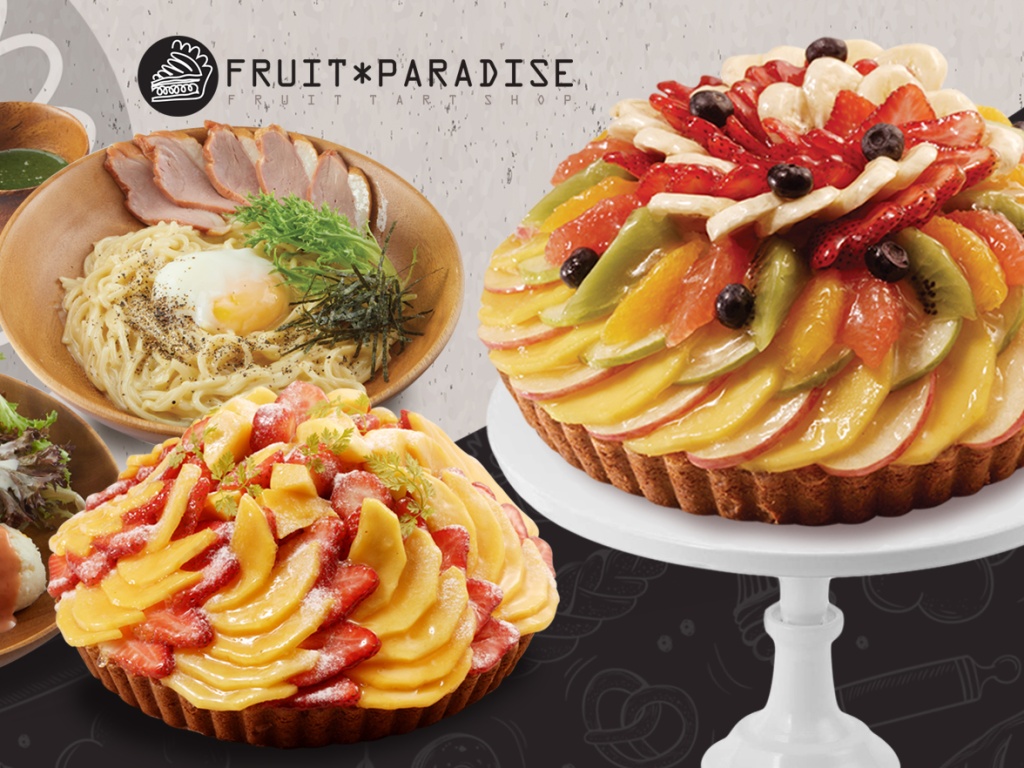 If matcha doesn't quite catch your fancy, how about Japanese-style fruit tarts at Fruit Paradise? You may have walked past this chain restaurant before and spotted its rows and rows of brightly-coloured fruit tarts that are brimming with the freshest and juiciest fruits. 
Despite its fruity nature, its tarts and cakes aren't as cloyingly sweet as you'd imagine, as Fruit Paradise just uses lightly sweetened cream for its tarts and relies mainly on the fruits themselves to provide flavour to its desserts. 
They also have a daily lunch promotion from Monday to Friday, where fulfilling portions of Japanese dishes such as the beef curry rice and Oyako chicken udon go for S$10.90 — a steal with rising food costs all around. If I were you, I'd save on the food so I can splurge more on desserts. Or just have desserts for lunch. Whichever catches your fancy. 
Tea
5. Hollin 
Tower 3, 02-616
Open: Monday to Thursday (12pm to 9pm), Friday to Sunday (12pm to 9.30pm)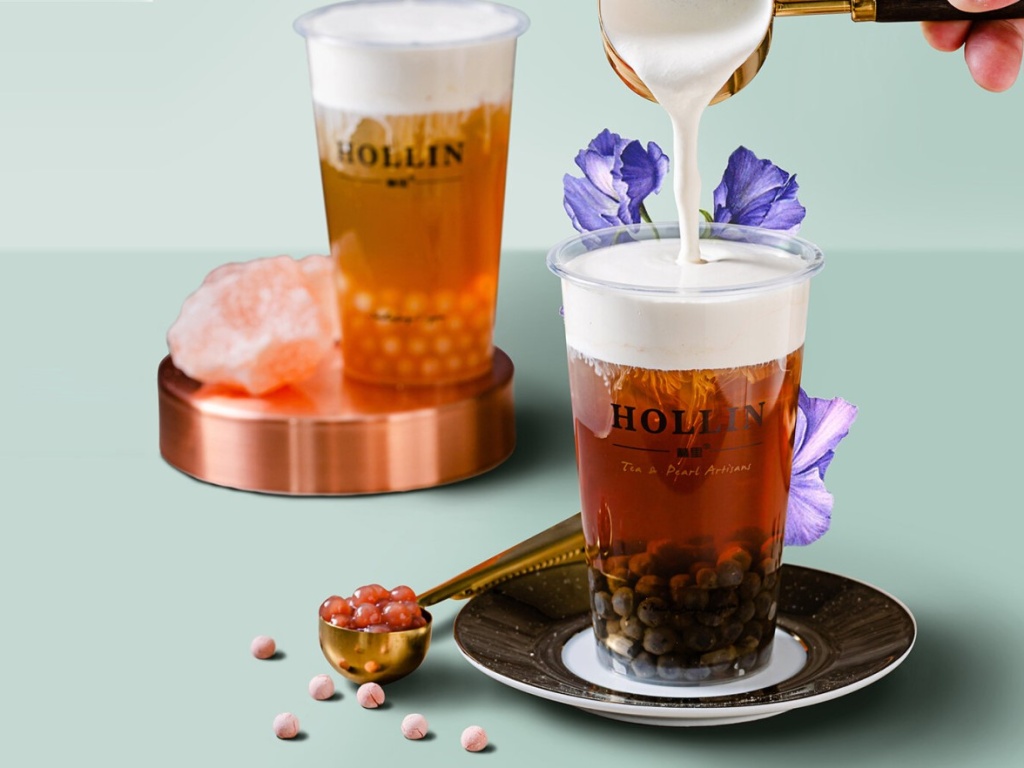 If you're wondering just what makes Hollin's bubble tea so good, it's probably its handmade pearls, crafted fresh daily, and the fresh milk it uses in its signature drinks such as its rock salt macchiatos. The bubble tea store was started by a group of young Taiwanese tea specialists, so you can be sure of its quali-tea, if you catch my drift. 
Because Hollin switches up its handmade pearls daily, you'll never be bored even if you drink bubble tea every day. Some crowd favourites include rock salt (served on Fridays) and honey pearls (offered every day). Despite the quality of its ingredients, Hollin's teas remain relatively affordable, priced between S$3 to S$5.20 excluding toppings.
6. Chocolate Origin x CacaoCat 
Tower 3, 02-616A
Open: Monday to Sunday (10am to 10pm)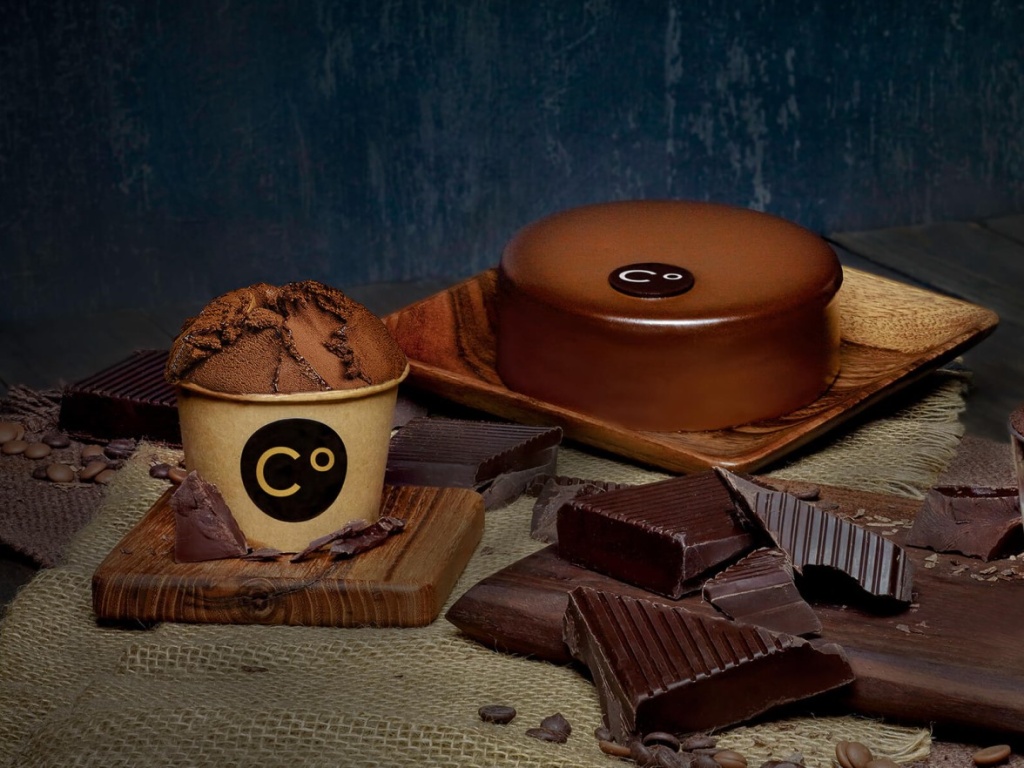 Every chocolate lover in Singapore probably knows about Chocolate Origin by now – the homegrown brand has been serving up cocoa treats for more than a decade, since 2011. This store features a unique collaboration with the CacaoCat brand, which serves up premium Hokkaido chocolate. What this means is you'd get chocolate treats galore, bonbons and a staggering 12 gelato flavours. 
As a chocolate lover, we love that Chocolate Origin has chocolate desserts in almost every permutation – truffles, bonbons, cakes, ice cream, tarts, cakes, and even as a drinking version. The fact that its Suntec City outlet also comes with a small but much-needed seating area also means you can while the whole afternoon away having your fill of every chocolate dessert imaginable. 
Dinner
7. Yakiniku Like
Tower 3, 02-603
Open: Monday to Sunday (11am to 10pm)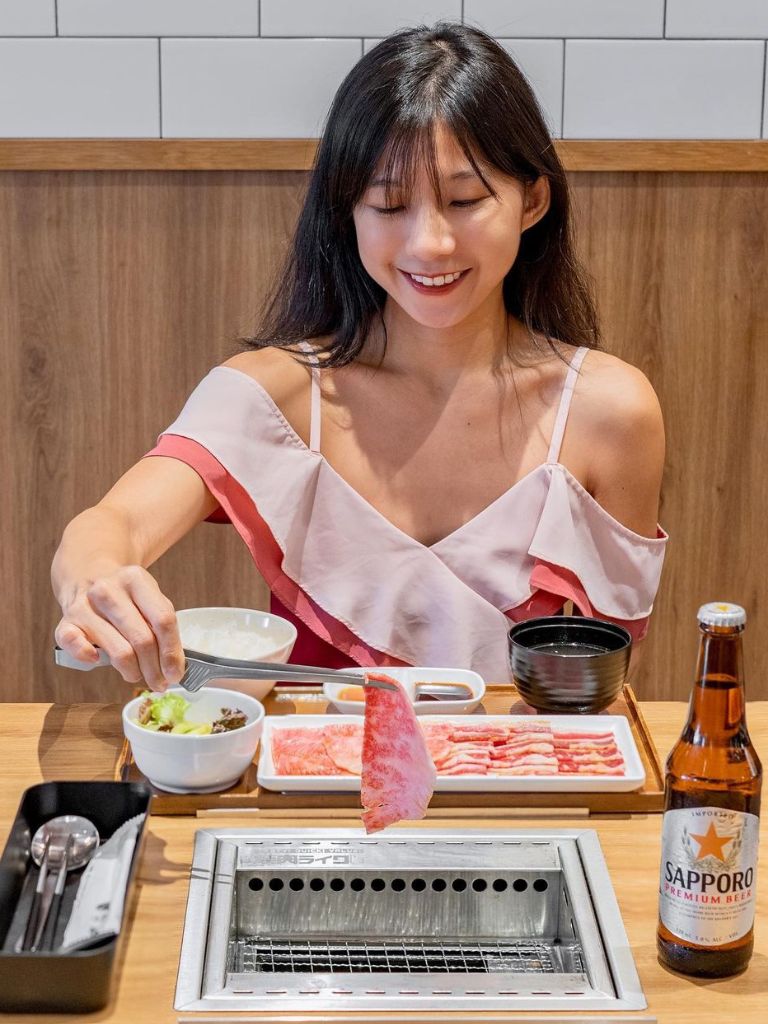 Yakiniku Like, a Japanese restaurant specialising in Yakiniku, first captured eyeballs when it opened in Singapore in 2020 for its solo-dining concept, where solo diners can have their individual grills for an indulgent experience. 
Beyond that, we also love that Yakiniku Like is fast on service (three minutes is its promise) and prioritises a fuss-free, smell-free experience with its smokeless grills. I don't know about you, but it sounds perfect for those days when you might be craving a quick barbeque lunch before heading back into the office. 
If you're feeling like you need a pick-me-up, here's a bonus: Yakiniku Like is having an ongoing promotion that's not-to-be-missed. You get 50% off every second Sapporo beer from 3pm onwards on weekdays (excluding public holidays)! 
8. Dessert First
Tower 3, 02-601A
Open: Monday to Sunday (11am to 10pm)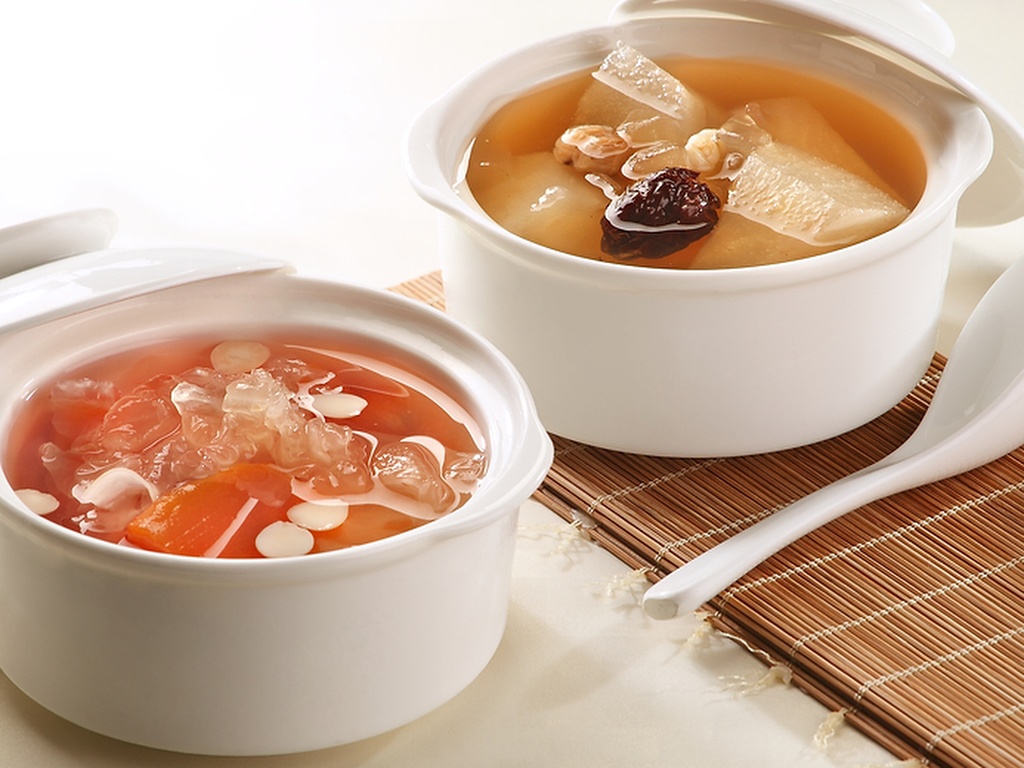 First established in 2009, Dessert First has developed a steady stream of fans who love its fresh, yet affordable, desserts. It has a highly extensive menu that runs the gamut from traditional local desserts such as cheng tng (S$5.80) to snow ice and even waffles. 
If you don't wish to wait in the heat at its Liang Seah Street store, head to its new one at Suntec City. The Suntec City store is the brand's first within a shopping complex, so you can easily satisfy your dessert cravings in the cool comforts of the mall. 
This article was written in partnership with Suntec City.
Book a ride to Suntec City's new restaurants and cafes.
For more ideas on what to eat in Suntec City, read our articles on kid-friendly restaurants there, Cafe Usagi Tokyo and Nagai Hokkaido Cuisine.
Be rewarded as you spend at Suntec City
Receive a S$5 Suntec City e-voucher with minimum spending of S$125 (two same-day receipts) on your DBS/POSB credit or debit card.
Not yet a Suntec+ member? Sign up now with promo code <PLAY23> to receive 2,000 Suntec+ Points.
Receive a S$5 Suntec City e-voucher with minimum spending of S$125 (two same-day receipts) on your DBS/POSB credit or debit card.
Not yet a Suntec+ member? Sign up now with promo code <PLAY23> to receive 2,000 Suntec+ Points.
---