6 kid-friendly restaurants at Suntec City for the March school holidays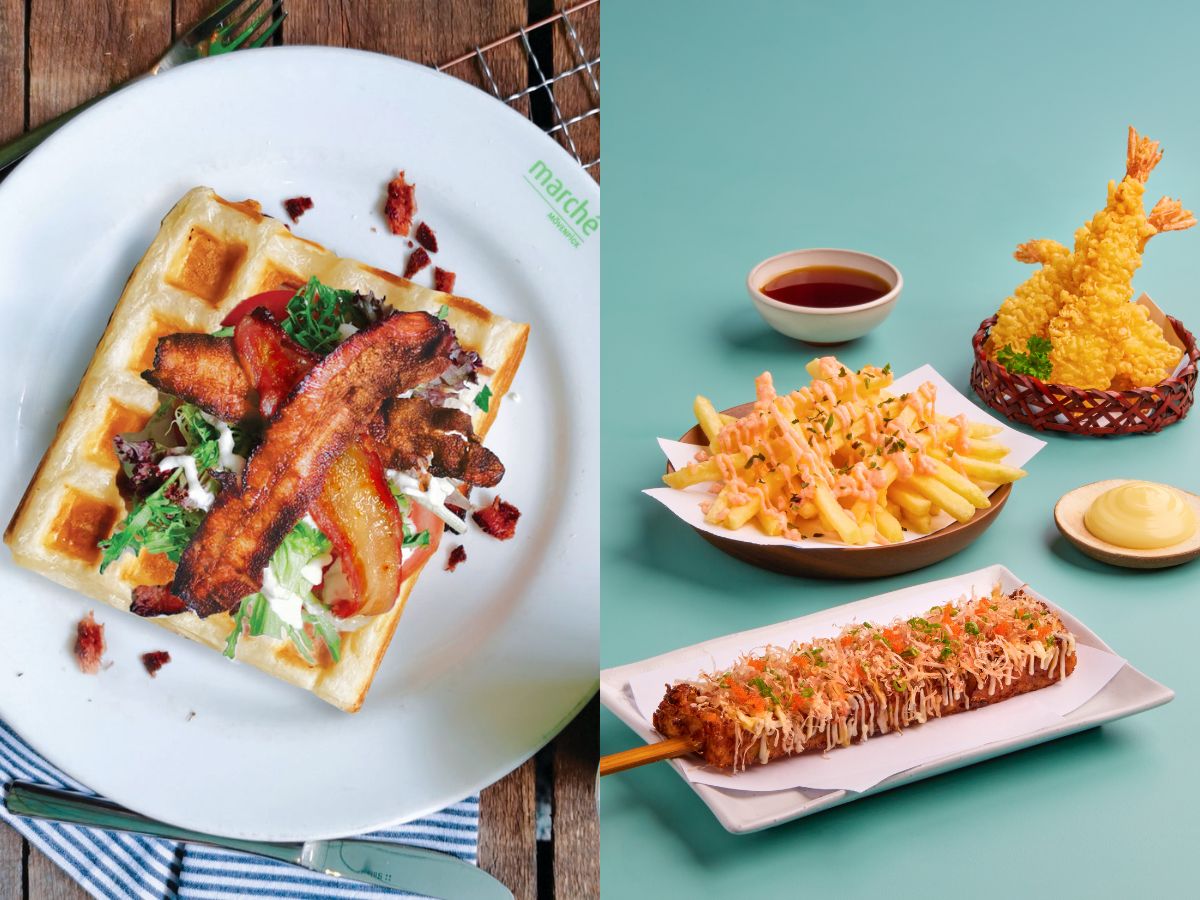 Parents of young, energetic children will know this: Shopping malls such as Suntec City are a welcome relief. 
Not only is there ample open space for the kids to run about; there's also a myriad of kid-friendly entertainment and food options — in air-conditioned comfort — to occupy one's time and fill an entire day without needing to leave the mall. 
Take, for example, the indoor activity park, SuperPark Singapore, at Suntec City. Boasting trampolines, tube slides, pedal cars, obstacle courses, ziplines, climbing walls and more, it'll energise and excite the kids (and even adults) for hours. 
Or head to arcade Cow Play Cow Moo, which houses an eye-popping variety of games for some competitive fun for the family.
After the kids are spent, it's time to fuel them up so they'll be raring to go once again. 
While most parents can make do with casual eateries, it's a huge plus if restaurants offer perks to make meals comfortable and convenient for adults and kids alike.
With the March school holidays upon us, here are six restaurants at Suntec City that will make your meal fun and enjoyable for the whole family.
1. White Restaurant 
Fountain Court, B1-131
Open: Monday to Friday (11am to 3pm, 5pm to 10pm), Saturday and Sunday (11am to 10pm)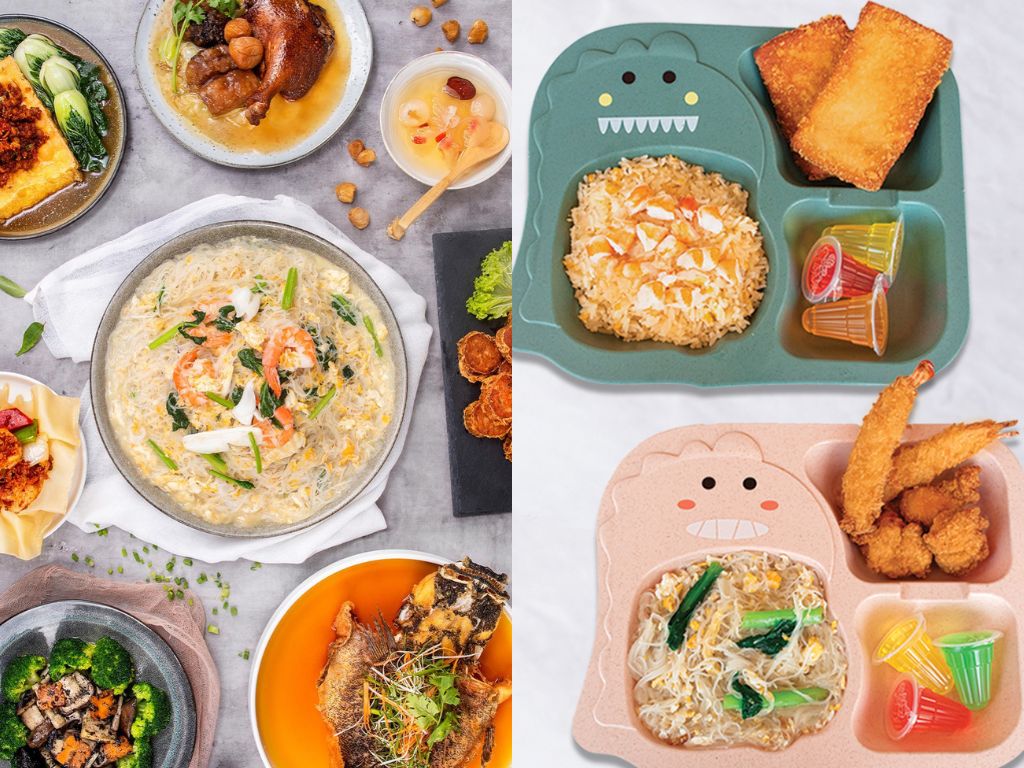 White Restaurant has long carved a name for itself. 
Established in 1999, it's well-known among foodies for its flavourful original white beehoon (from S$7.90) — a dish swimming in rich stock, and chock-full of seafood and egg. 
It's a favourite among the kids, too. White Restaurant has since branched out of its Sembawang location and started several outlets islandwide, including at Suntec City.
Dining there will be a breeze. 
While the adults tuck into scrumptious options such as the signature meat and seafood roll (from S$14.80), Hokkien mee (from S$7.90), XO twin scallop fried rice (from S$9.90) and signature fried wings (from S$12.80), the little ones have the option of kids' meals (S$9.90). The sets comprise signature mains, such as bee hoon or fried rice, accompanied by finger food and jelly. 
Best of all, each set comes with free crayons and an activity sheet.
2. Ramen Dining Keisuke Tokyo
Atrium (Convention Centre), 02-391/392
Open: Monday to Friday (11.30am to 3pm, 5.30pm to 10pm), Saturday and Sunday (11.30am to 10pm)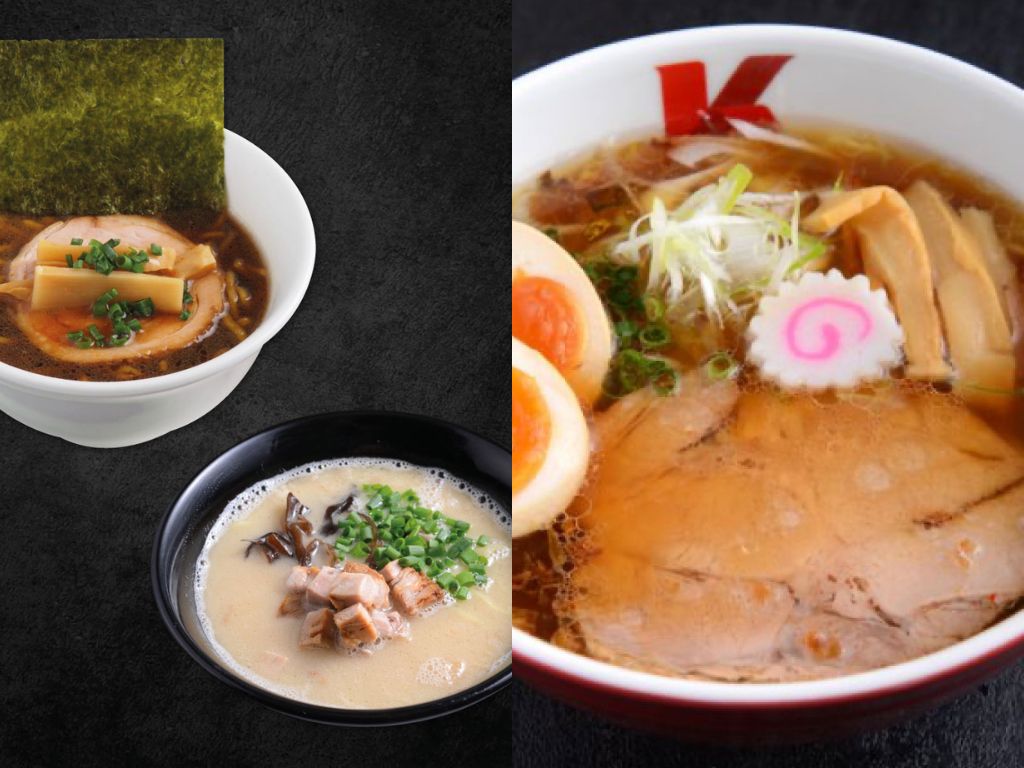 Ramen Dining Keisuke Tokyo is no stranger to ramen lovers here. The beloved chain is the brainchild of celebrity chef Keisuke Takeda, who's behind a multitude of concepts dishing up moreish Japanese food in Singapore. 
Besides offering various types of specialty ramen (our vote goes to the one that comes with a giant chicken leg), chef Takeda's restaurants serve aburi kaisen don, hamburg steaks, tendon and sukiyaki.
At Ramen Dining Keisuke Tokyo, the children can go wild on the free hard-boiled eggs available at each table. For mains, you can't go wrong with the kid-friendly tonkotsu ramen (from S$11.90) — a light but comforting bowl that comes with thick slices of meat. 
New creations include the Niboshi ramen (from S$13.90) with dried-fish-stock broth and the savoury miso tonkotsu ramen (from S$12.90). 
With every two paying adults, kids aged 10 and below get a kids' ramen for free. Now, that's a deal you don't want to miss!
3. Genki Sushi
Tower 1, 02-456/457
Open: Daily (11am to 10pm)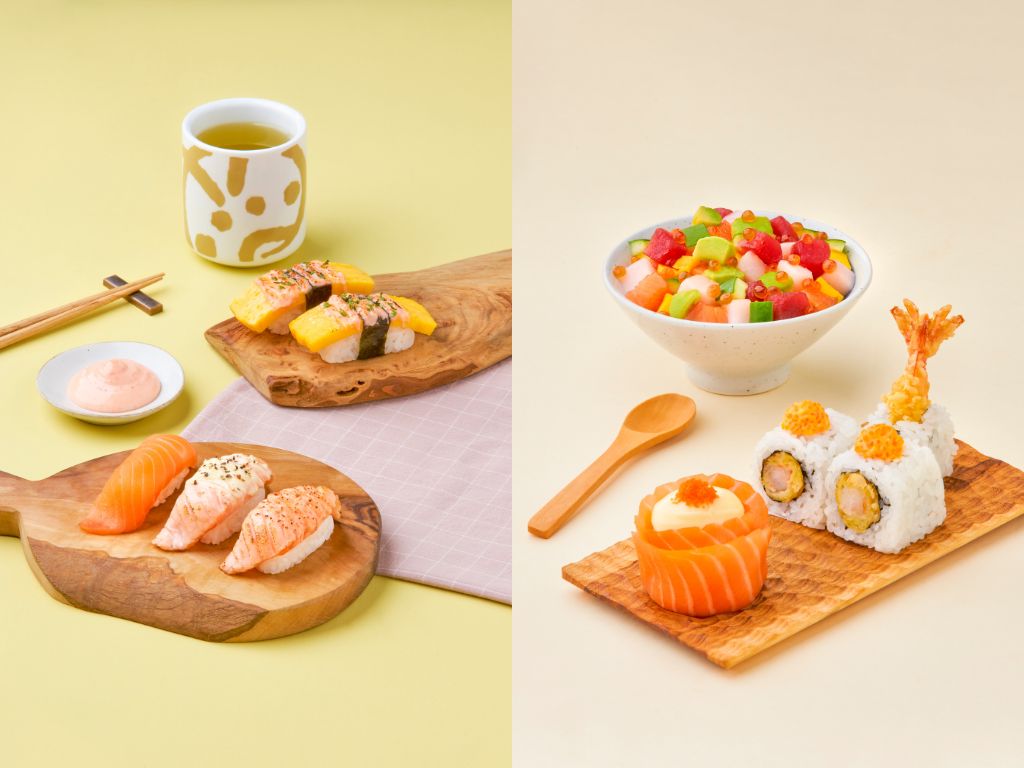 The Genki Sushi chain is a hit among parents, thanks to the fun way it delivers its food. 
Instead of the typical conveyor belt, a mini bullet train dispatches fresh plates of your orders right to your table, which you then grab before sending the locomotive on its way.
The tots will love the kids' meals. Both the Rainbow sushi bento and Starry Delight bento (S$7.90 each) are brightly coloured meals housing a variety of favourites. 
The Rainbow sushi bento offers an assortment of sushi, while the Starry Delight bento has a chicken cheese patty served with Japanese rice in the shape of a star. Both sets come with tamagoyaki, veggie shrimp cakes and corn as well as a jelly dessert.
4. Marche Movenpick
Tower 3, 01-612 to 614
Open: Monday to Thursday (11am to 9.30pm), Friday (11am to 10.30pm), Saturday (10am to 10.30pm), Sunday (10am to 9.30pm)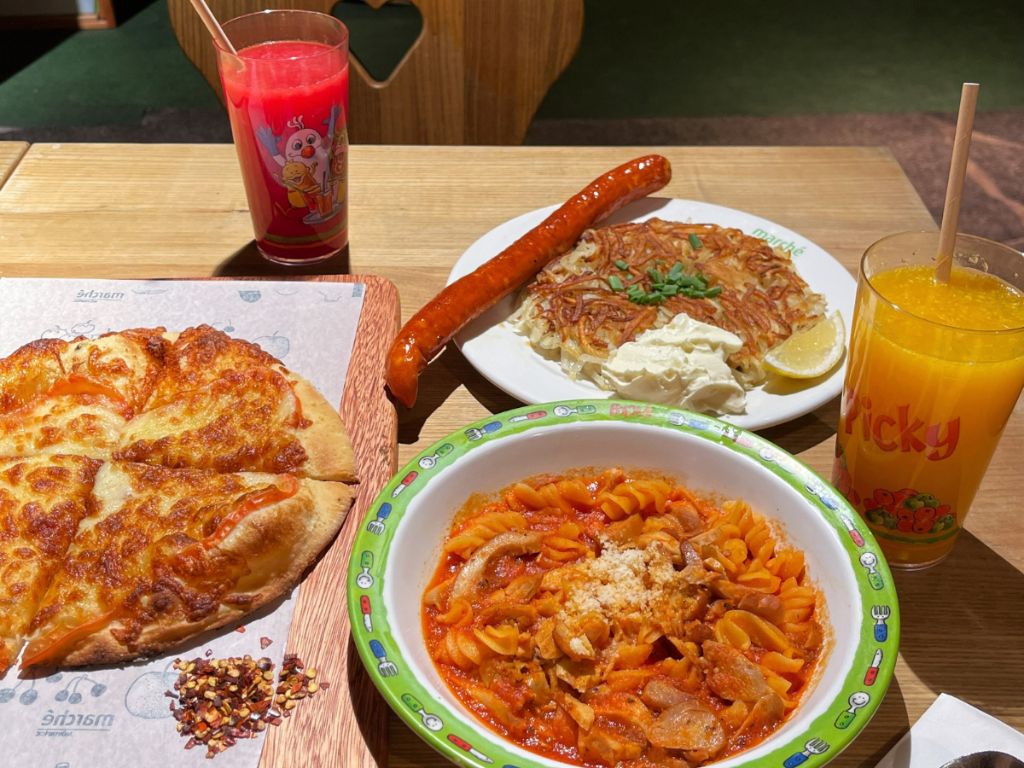 Swiss restaurant Marche Movenpick has always been a top pick among families.
Like all Marche stores, the Suntec City outlet has a welcoming and homely atmosphere. There's a charming wood-themed indoor play area at the corner, where the kids can entertain themselves thoroughly while parents take a breather and enjoy the hearty European-style dishes cooked a la minute.
For meals, the aptly named Picky Kids' meal (S$17.50) allows the little ones to take their pick of the following mains: The crowd-favourite rosti that comes with a choice of chicken cheese sausage or pork sausage; a chicken, salami or margherita pizza; a savoury crepe with chicken, ham or mushrooms; a sweet crepe with a choice of spread; or vegetable or chicken pasta with tomato or cream sauce. Each meal comes with a free juice or soft drink, and a fun-sized Movenpick ice-cream cone.
This promotion is available to children between 0.95m and 1.35m in height. 
On top of that, the kiddos receive colouring sheets and colour pencils, so they are engaged at the table. No complaints there!
5. Big Fish Small Fish Cafe
Tower 3, 02-606/607
Open: Daily (11am to 9pm)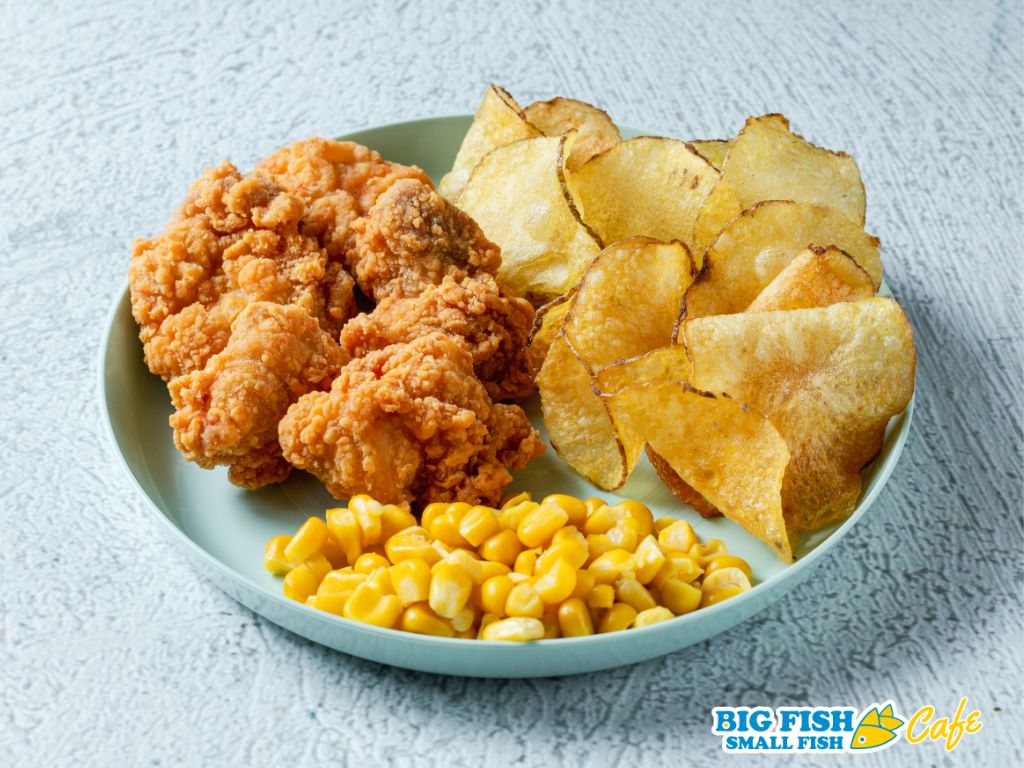 Big Fish Small Fish began as a casual container restaurant at Punggol Container Park, offering freshly fried fish fillet with crisps and a variety of dips. 
It has since brought its "container" experience into several malls, and in November, opened its first cafe concept at Suntec City.
Besides its signature fish (from S$16.90) with a choice of carbs, the Suntec City store is offering a range of starters, pasta, rice bowls, chicken dishes, and an all-day brunch and breakfast menu.
Grab hold of this opening brunch special on weekends while you're there: Buy three brunch mains and get your fourth main for free (it has to be of equal or lower price). We recommend the Big Breakfast Small Breakfast (S$19.40) — a hearty option of pancakes, breaded fish, chicken sausages and turkey bacon.
Not into brunch? Order any main course and you get one free kids' meal for children aged six and below. Make sure you grab extra nacho cheese tater tots, prawn fritters and chicken spam fries for the ravenous young ones to share.
6. Delifrance
Tower 3, 02-600
Open: Daily (9am to 9pm)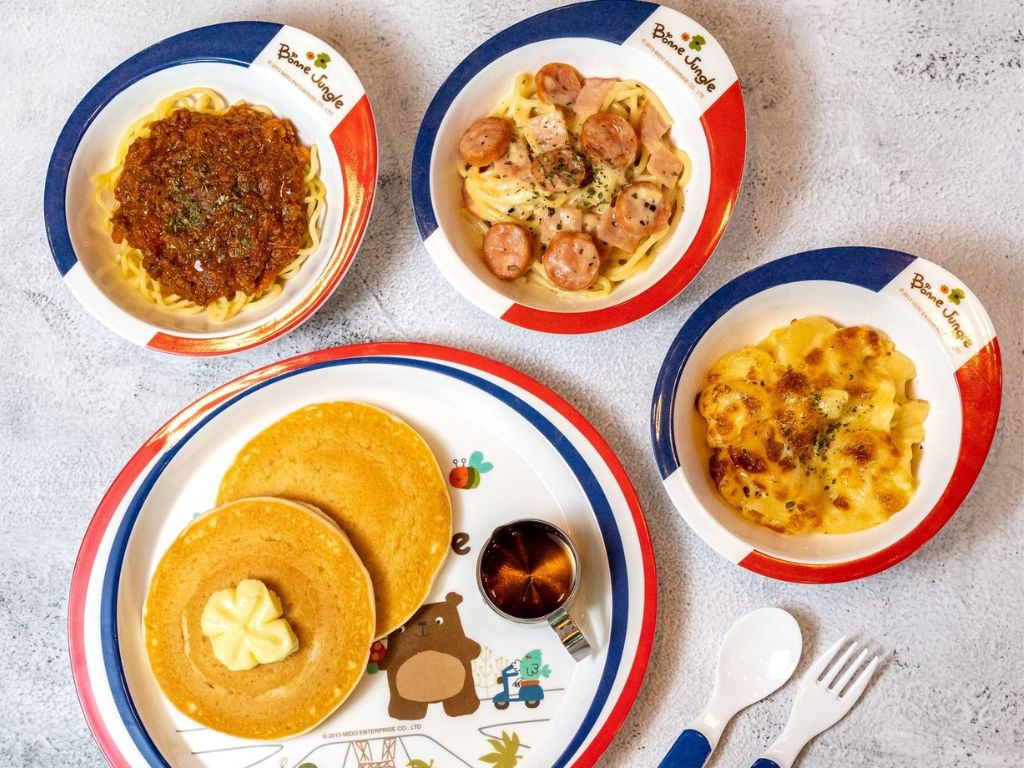 With a history of more than 30 years in Singapore and more than 12 outlets islandwide, this French cafe hardly needs an introduction. Delifrance is known for its range of pastries, such as baguettes, feuilletes and croissants, which are made with quality French ingredients.
Not only are the meals enjoyable for kids, Delifrance has a comforting and soothing atmosphere that will fill the family with joie de vivre as you dine. 
What's even better? It's offering a free kids' meal (U.P. S$8.50) with every two mains or sandwiches ordered.
Kids can take their pick of these options: Chicken ham and sausage carbonara spaghetti; beef bolognese spaghetti; mac and cheese; or fluffy pancakes with maple syrup and butter. 
All sets come with either a babyccino or chocolate beverage — guaranteed to fill your tots' tummies with warmth!
This article was written in partnership with Suntec City. 
Book a ride to Suntec City.
Be rewarded as you spend at Suntec City
From now till April 9, get a S$5 Suntec City e-voucher when you spend a minimum of S$125 at the mall (in two same-day receipts) on a DBS or POSB credit or debit card. 
Separately, if you're not yet a Suntec+ member, register now with the promo code "PLAY23" to receive 2,000 Suntec+ Points.
From now till April 9, get a S$5 Suntec City e-voucher when you spend a minimum of S$125 at the mall (in two same-day receipts) on a DBS or POSB credit or debit card. 
Separately, if you're not yet a Suntec+ member, register now with the promo code "PLAY23" to receive 2,000 Suntec+ Points.