5 Muslim-friendly Japanese restaurants in Singapore you must try
Halal Japanese restaurants have mushroomed over the years in Singapore. Perhaps more exciting is the increasing variety of Japanese cuisine offered.
In the past, Japanese halal restaurants typically served sashimi, tempura dishes and sushi served on conveyor belts. Eateries offering halal ramen were also in short supply.
Lately, though, a variety of Japanese food and concepts have arrived on our shores. Muslims in Singapore can now indulge in Muslim-friendly specialty ramen from different parts of Japan, izakaya-style dining and even yakiniku — Japanese-style barbecued food.
In this list, we recommend five Muslim-friendly Japanese restaurants you should check out in Singapore.
1. Daya Izakaya
254 Jalan Kayu
Nearest MRT station: Sengkang
Open: Monday to Sunday (11.30am to 10.30pm)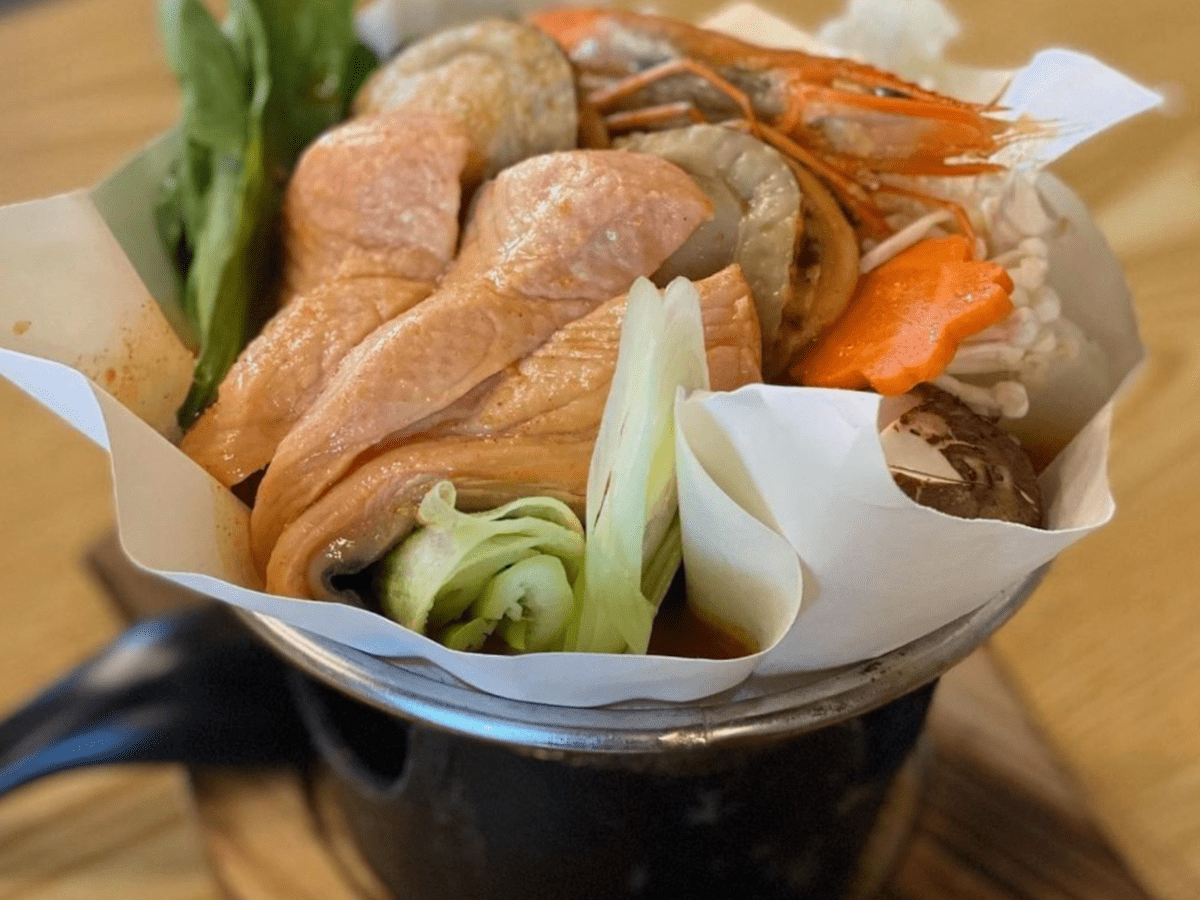 An izakaya is a Japanese take on what tapas bars are to Spain, or what gastropubs are to Britain. Dating back to the Edo era, an izakaya is an informal bar where co-workers or friends gather to eat, drink and unwind after a hard day's work. 
Daya Izakaya aims to replicate the social and casual dining experience, but without all the booze. Located at Jalan Kayu, it is the first Muslim-owned izakaya in Singapore.
The restaurant is known for its kaminabe, a mini paper hotpot with a choice of either a spicy or clear soup base. Seafood lovers can try the seafood nabe (S$18) or oyster nabe (S$19), while those who prefer meat can opt for the chicken nabe (S$14) or beef nabe (S$18) options.
Alternatively, for light bites, guests can try Daya Izakaya's kushiyaki (Japanese skewered and grilled meat or vegetables). More than 10 types of kushiyaki are available, ranging from tebasaki (S$4) — a chicken midwing skewer — and kamo (S$7), a grilled marinated duck meat skewer.
2. Fu-Men Japanese Udon & Donburi
Hong Leong Building, B1-17/18, 16 Raffles Quay
Nearest MRT station: Telok Ayer
Open: Monday to Friday (11am to 8pm), Saturday (10am to 3pm)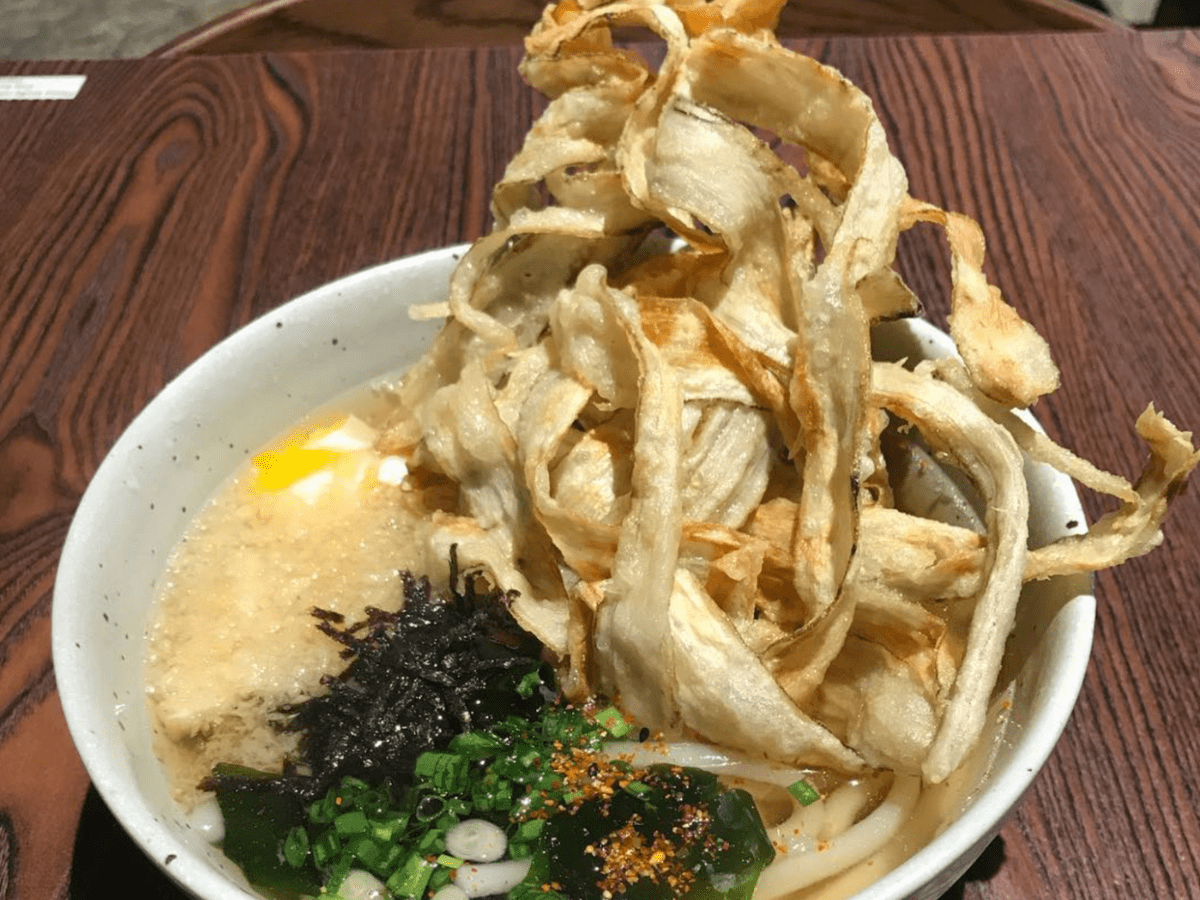 Known for its clear, rich broth, Hakata ramen is one of the most popular types of ramen in Japan. However, one of the main ingredients for the broth is pork bones, making it a non-option for Muslim foodies.
Munemori Toshihiro and his wife, Sharon Woo, found a way to replicate the broth while at the same time making it Muslim-friendly. They used four types of fish boiled at high temperatures to replicate the creamy texture and umami flavours of the original Hakata-style broth. 
Fu-Men Japanese Udon & Donburi was thus born in 2018 at Raffles Quay, much to the delight of workers in the Central Business District.
A must-try at the halal-certified restaurant is the burdock tempura udon (S$14). Burdock is a plant native to Japan and is known for its medicinal properties, such as "purifying" blood. The burdock tempura is crunchy and it blends well with the springy and chewy udon. Best of all, the combination went really well with the heavenly broth!
If you prefer something less adventurous, the Japanese seaweed udon (S$9.50) or yummy chicken udon (S$13) would be a safe yet comforting choice. 
If you live in the east of Singapore, you can pay a visit to its other outlet at Pasir Ris East Community Club, which opened in April.
3. Ichikokudo Ramen
Jurong Point, B1-56, 63 Jurong West Central 3
Nearest MRT station: Boon Lay
Open: Monday to Sunday (11am to 10pm)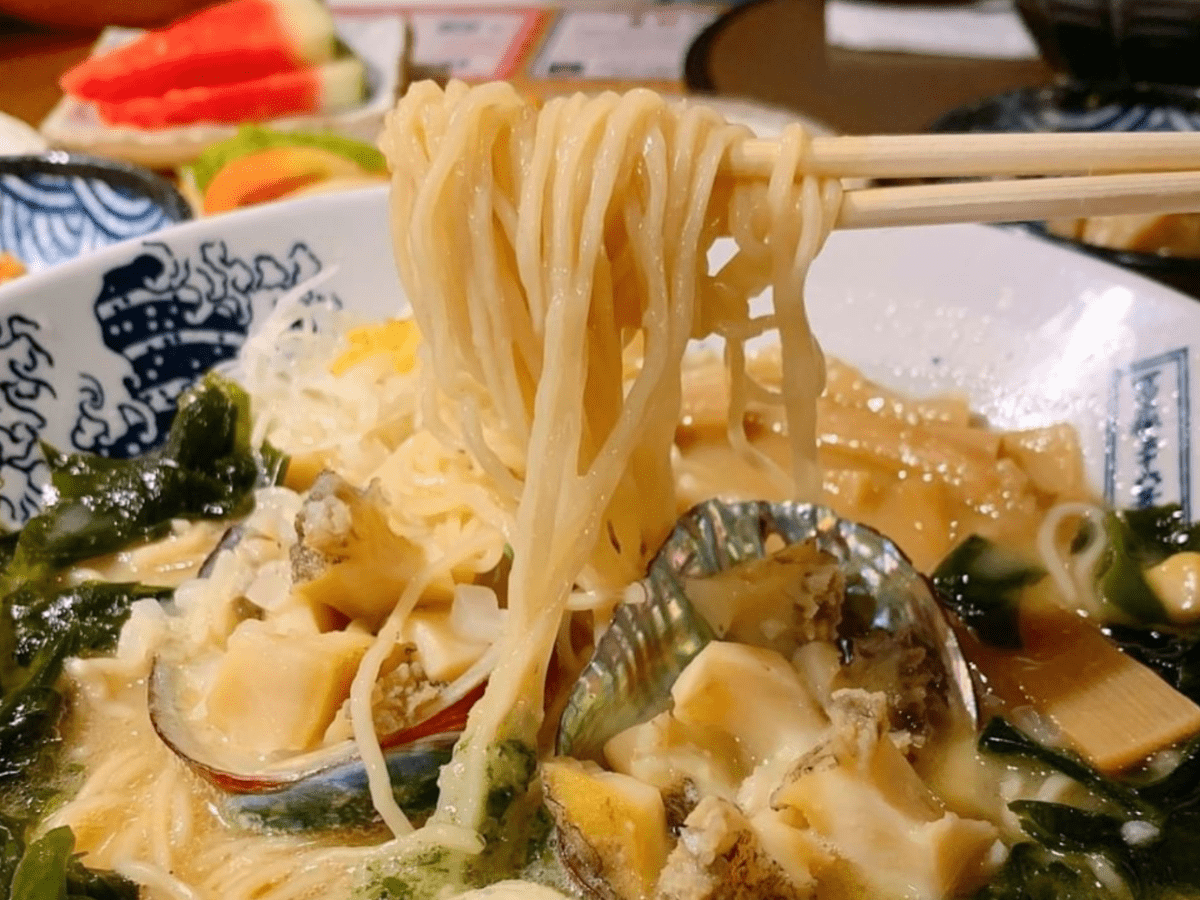 With eight stores all over Singapore, Ichikokudo Ramen is one of the largest halal-certified Japanese F&B franchises on the island. 
The restaurant serves authentic ramen that pays homage to its Hokkaido roots. Its rich and dense broth is made by simmering chicken bones for hours, before it is finished with a blend of bonito, mackerel and 100 per cent Hokkaido kelp. 
The noodles are made from a special blend of flour that includes Hokkaido wheat to give it a satisfyingly firm bite.
A standout dish is the Hokkai clams ramen (S$14.90). The sweetness of the clams marries well with the lightweight saltiness of the Hokkaido butter infused in the broth. It is a refreshing meal that does not leave you feeling jelak.
There are plenty of thirst quenchers at Ichikokudo Ramen. Try the chocolate matcha latte (S$5.50) — a beverage made primarily from Kyoto uji matcha, and topped with chocolate and whipped cream.
4. Ryo Yakiniku
Nam Wah Coffee Shop, B1-02, 61 Tai Seng Avenue
Nearest MRT station: Bartley
Open: Monday to Saturday (5pm to 10.30pm)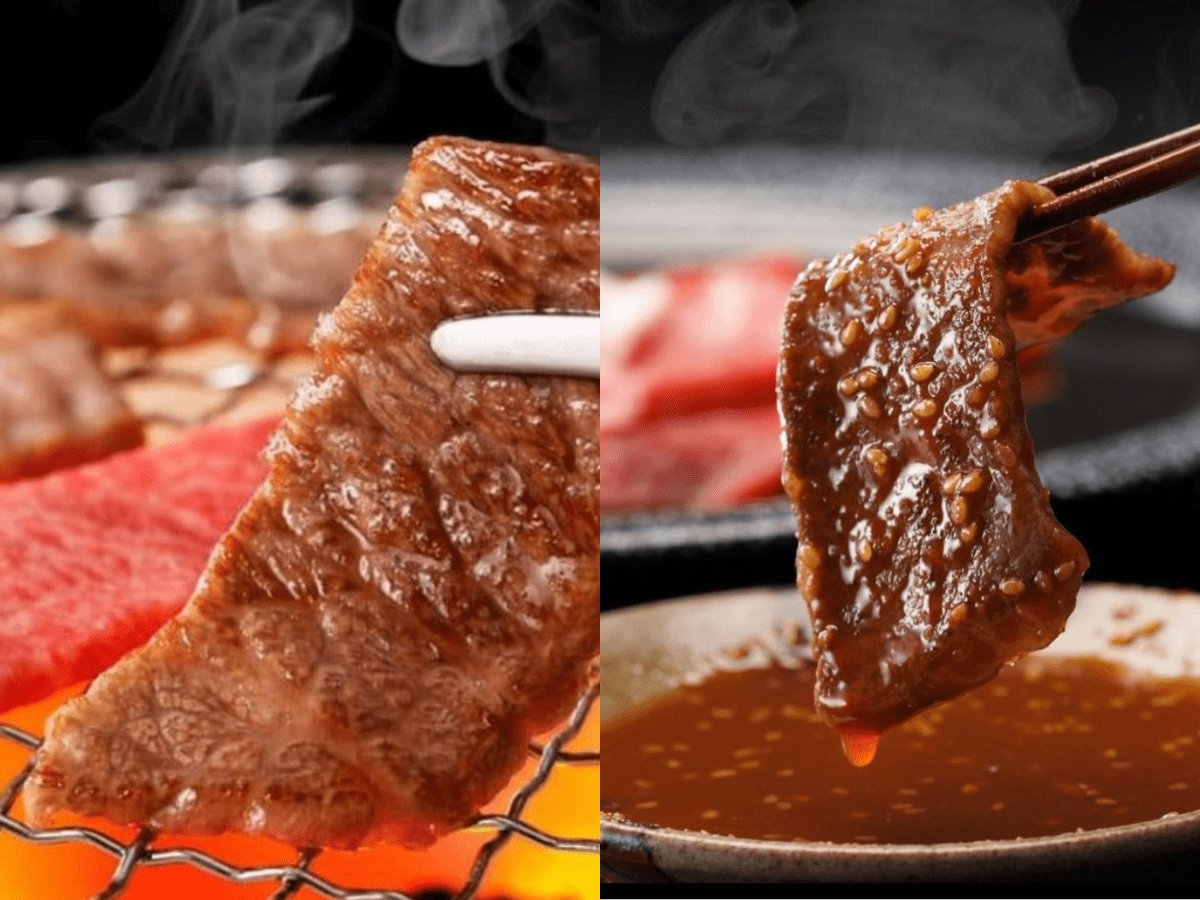 Launched in late 2021, Ryo Yakiniku is a Muslim-owned eatery that sells affordable Japanese barbecued food in a casual setting. Located in a coffee shop at Tai Seng, guests here are presented with their choice of ingredients in cardboard boxes, which are served along with a portable barbecue station to grill the meat.
It also has another outlet at Gambas Crescent in Sembawang.
You will be spoilt for choice with the various types of meat available. For beef lovers, options include prime karubi (boneless beef short rib, S$6 for 50g), gyutan (beef tongue, S$6 for 50g) and USDA Angus striploin (S$12 for 140g). The more premium A5 Japanese wagyu (S$28 for 100g) is available, too, as well as some non-beef options. 
If you are unsure what to order, you can opt for the deluxe set (S$40). Ideal for two, the set comprises 200g of karubi, 50g of prime karubi, 50g of gyutan, 200g of chicken cubes, a mushroom platter, two onsen eggs, and two bowls of rice.
5. Gyunion
Oxley Tower, 02-03, 138 Robinson Road
Nearest MRT station: Tanjong Pagar
Open: Monday to Wednesday (12pm to 6.30pm), Thursday and Friday (12pm to 8pm)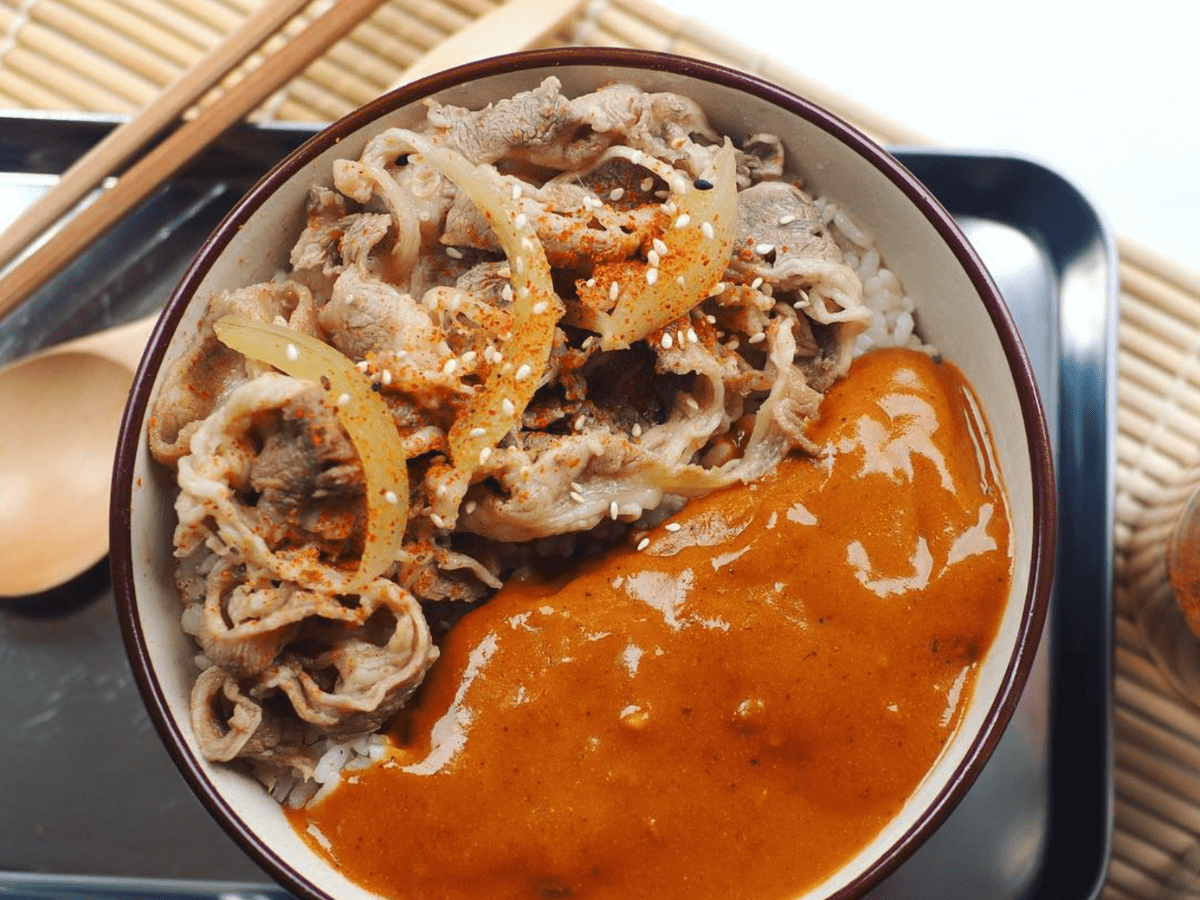 Opened in 2018, Gyunion is a Muslim-owned eatery that sells donburi (Japanese rice bowl) and ramen at wallet-friendly prices. As its name suggests — the "gyu" in Gyunion means beef in Japan — the cafe serves mainly beef in its dishes.
You can choose from three versions of donburi — the standard gyudon (S$7.90), gyudon with curry sauce (S$7.90), and cheesy gyudon (S$8.90). They all feature sweet-savoury thinly sliced beef with onions atop warm rice.
For ramen, a crowd favourite is the standard gyu-men which comes in three flavours: Standard (S$8.90), curry (S$8.90) and spicy (S$9.90). The sliced beef and onions are served on thin noodles in a warm beef broth. You can elevate your gyu-men by adding some smoky bonito flakes and tamago (Japanese egg), for an extra S$2.

Daya Izakaya, Fu-Men Japanese Udon & Donburi and Ichikokudo Ramen are on the GrabFood delivery service. You can also book a ride to all the places listed in this article.
EDITOR'S NOTE: This article has been updated to correct the nearest MRT station to Ichikokudo Ramen.