5 Thai eateries in Singapore's east that serve mouthwatering fare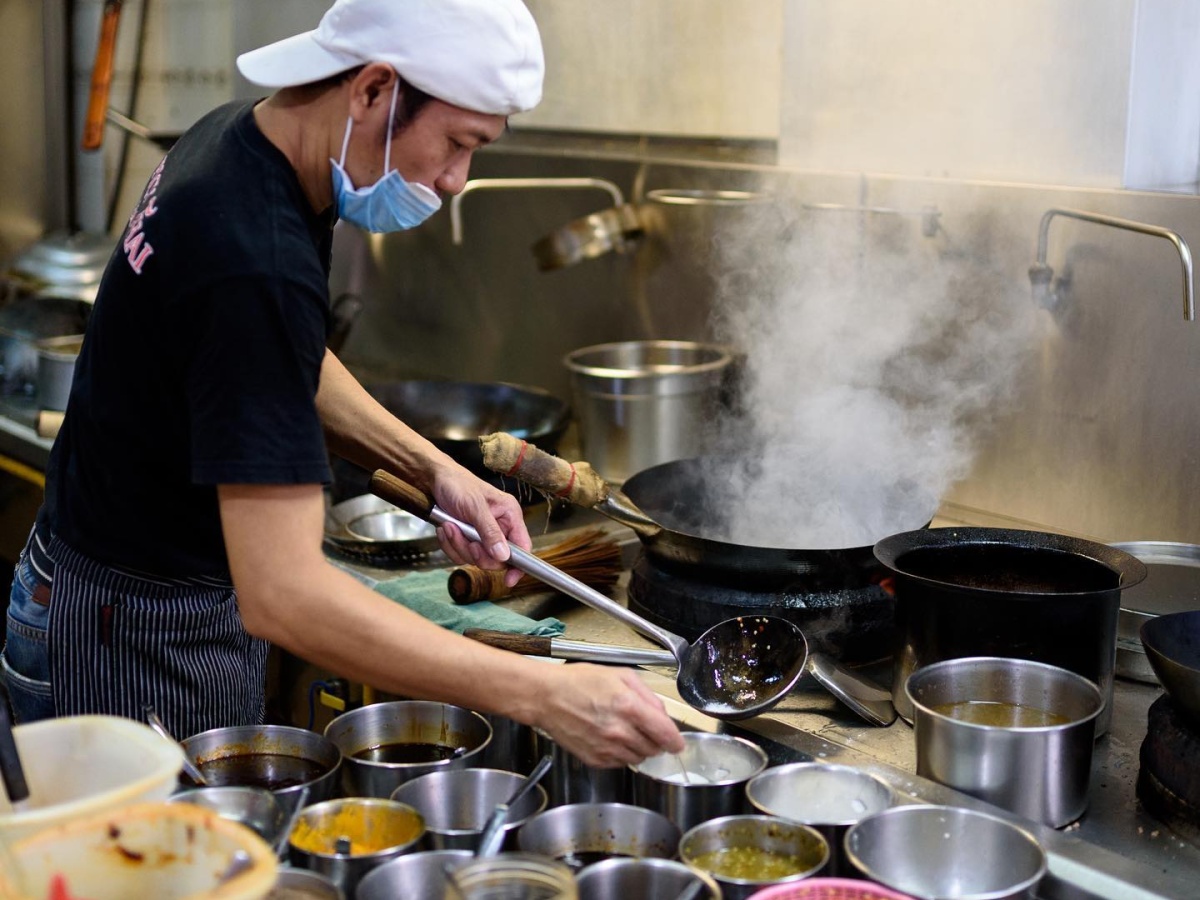 This is the fourth instalment of a five-part series on authentic Thai eateries in Singapore. Here, we check out places in Singapore's east.
The Land of Smiles may be a short flight from Singapore, but there's no need for the hassle of booking an air ticket and accommodation when there are plenty of authentic Thai eateries here.
Apart from the quaint cafes and hidden hawker gems that the east is known for, here are five Thai food spots that will whet your appetite.
1. Nangfa Thai Kitchen
136 Bedok North Avenue 3, 01-166
Nearest MRT stations: Bedok and Bedok Reservoir
Open: Monday to Sunday (11.30am to 3pm, 5.30pm to 10pm)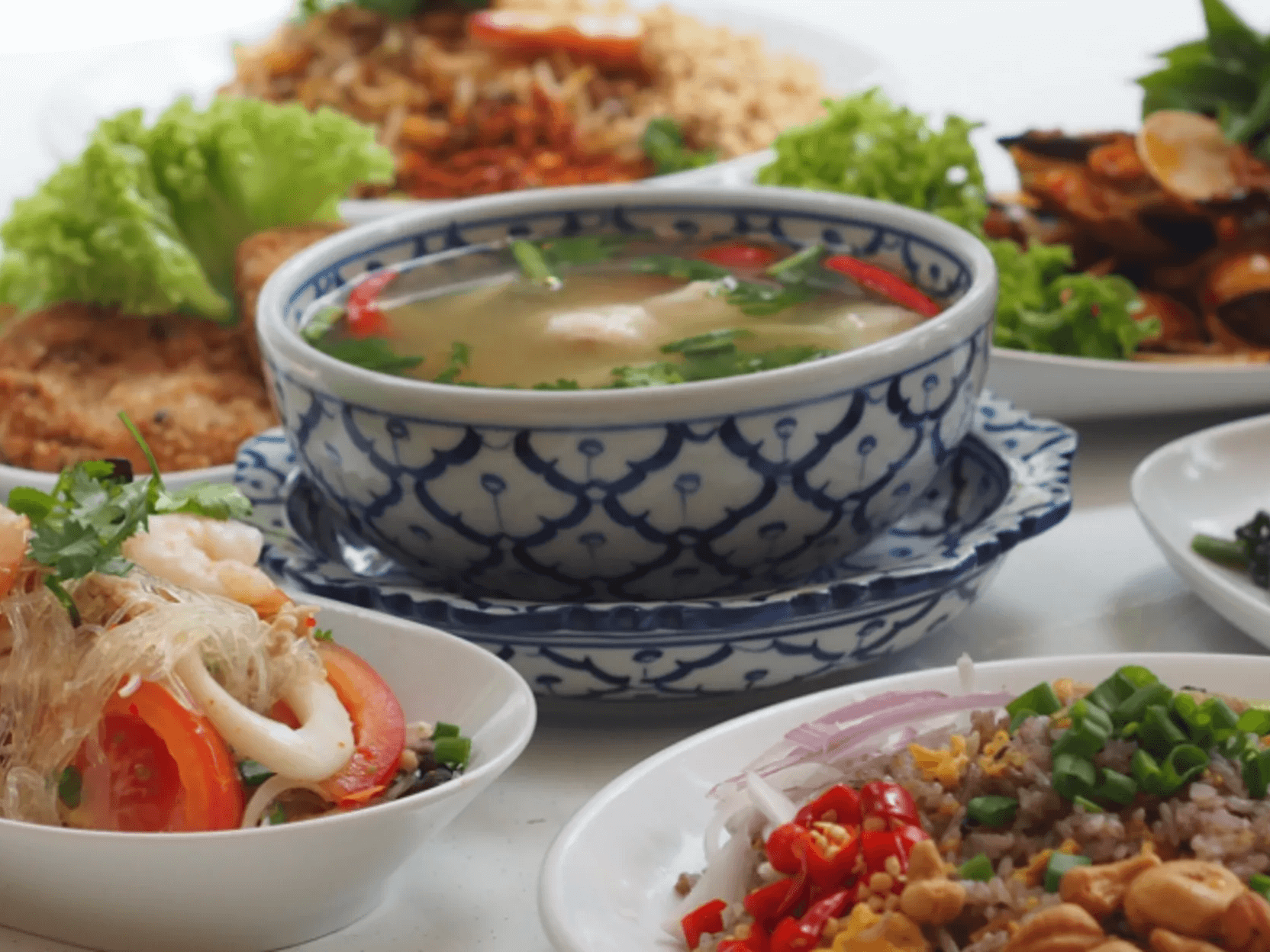 Situated along Bedok North Avenue 3, Nangfa Thai Kitchen is a Thai restaurant opened by an ex-franchisee of Nakhon Kitchen.
Bringing over the same culinary team from the original Nakhon Kitchen Bedok store, the crew executes familiar Thai dishes with great skill and efficiency.
We love Nangfa's take on the pad thai — wok-fried white rice noodles with dark sauce and spices, served with an assortment of toppings such as pork slices, prawns, beansprouts, and chilli flakes.
There are plenty of side dishes to choose from, including deep-fried pork with garlic (S$6.50), homemade Thai fishcake (S$6.50) and pandan-leaves chicken.
What to order: Pad thai (S$6.50), pandan-leaves chicken (S$6.50)
2. Spicy Thai-Thai Cafe
01-01, 218 Bedok North Street 1
Nearest MRT station: Bedok
Open: Monday to Sunday (11.30am to 11pm)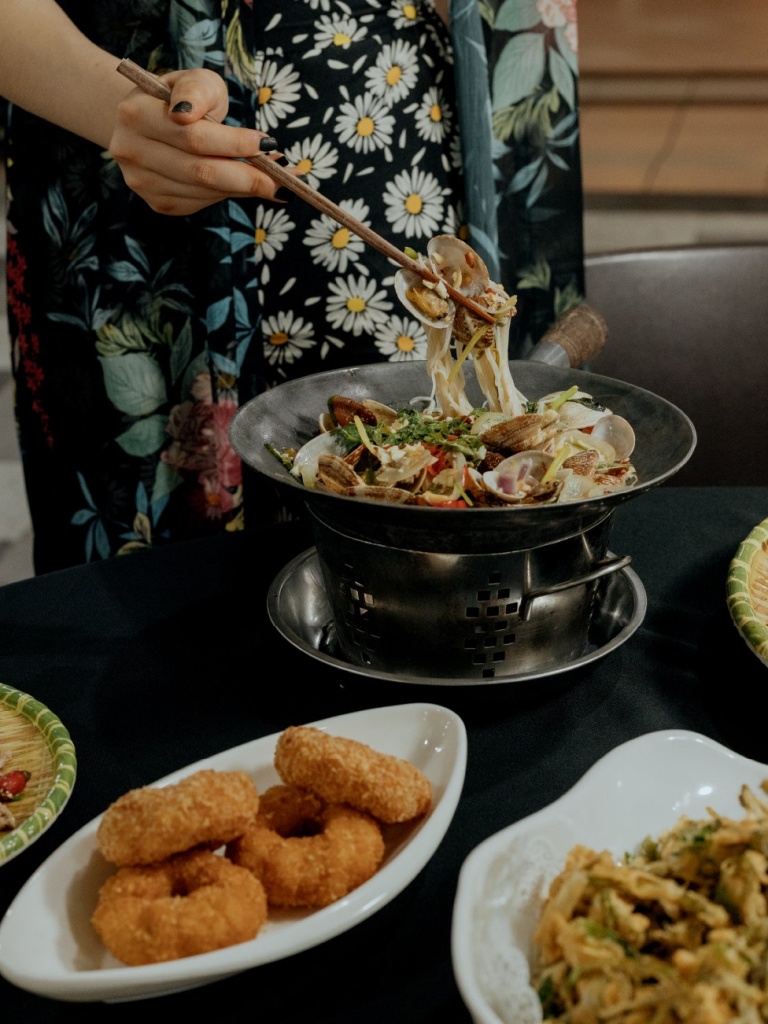 Spicy Thai-Thai Cafe has all the makings of an authentic Thai restaurant. This casual eatery executes its dishes perfectly with the use of charcoal — instead of a regular stovetop — to cook its soups and steamed dishes.
It even imports tea leaves from Thailand to create its thirst-quenching Thai iced tea. With both mookata and a la carte Thai dishes under one roof, Spicy Thai-Thai Cafe has an extensive menu of dishes.
Its signature lala (clams) bee hoon features an addictive, peppery kick and comes with a generous portion of clams. Enjoy other dishes such as its fried donut-shaped prawn cakes (S$6 for two pieces) and deep-fried kang kong (water spinach). 
What to order: Deep-fried kang kong with special Thai sauce (S$12), lala beehoon (S$18)
3. Kin Moo
29 Bendemeer Road, 01-01
Nearest MRT station: Boon Keng
Open: Saturday to Thursday (6am to 1.30pm)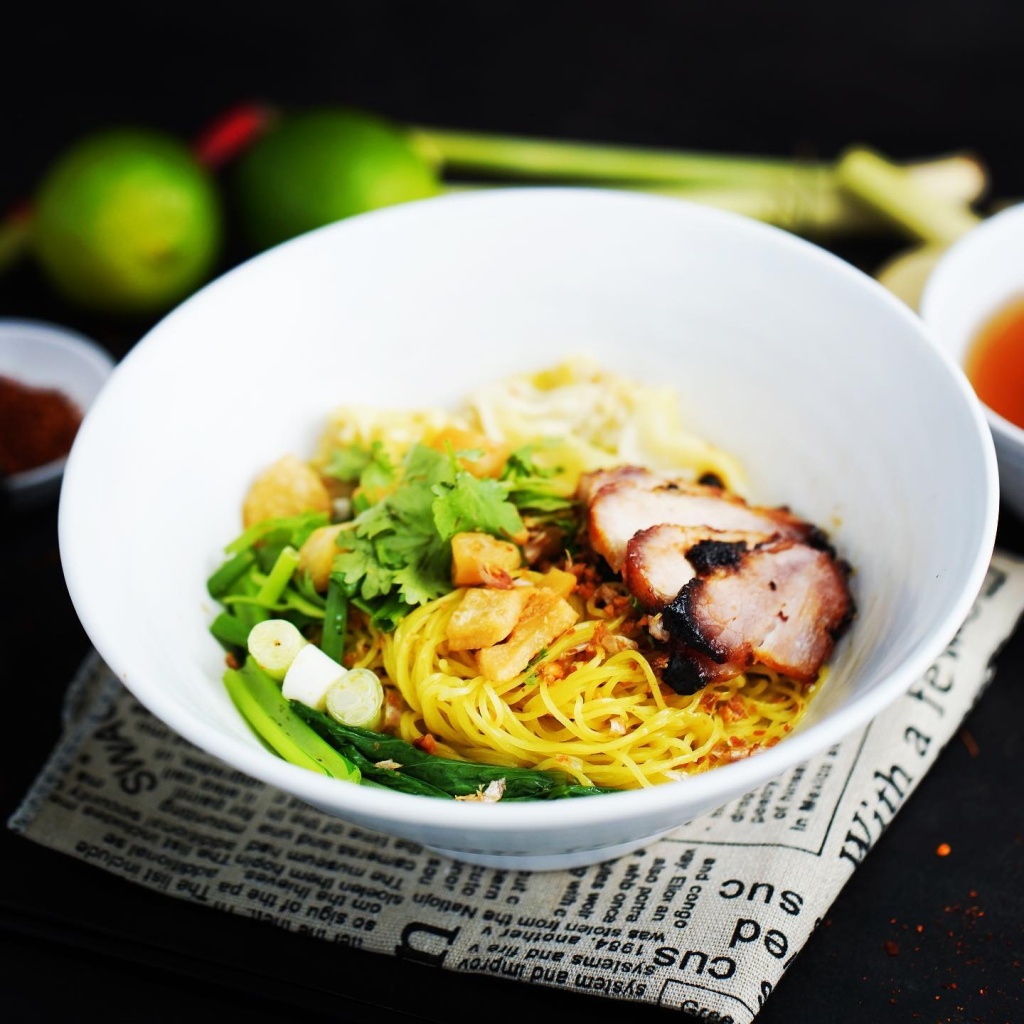 My first taste of Thai wanton mee was ironically not in its motherland — it was in Canada. When I returned to Singapore, I searched high and low for a similarly toothsome bowl of wanton mee.
Enter Kin Moo, a store that rose to fame with its signature Thai wanton mee (also known as baamee keow haeng moo dang). The flavourful springy noodles are tossed in pork lard oil and a special sauce.
The pork collar char siew — lightly charred for a caramelised finish — is tender and juicy. The bowl is then topped with fried pork lard bits, fried garlic, spring onions, and cilantro. 
Apart from its wanton mee, its tom yum noodle dry (S$5) is a must-have. Featuring housemade tom yum sauce, this is a spicy, sour and savoury bowl of noodles that might prove to be addictive.
What to order: Thai wanton mee (S$4.50), pork knuckle noodle (S$5.50)
4. Pranakorn
4 Changi Village Road, 01-2086
Nearest MRT station: Pasir Ris
Open: Tuesday to Sunday (11.30am to 3pm, 5.30pm to 9.45pm)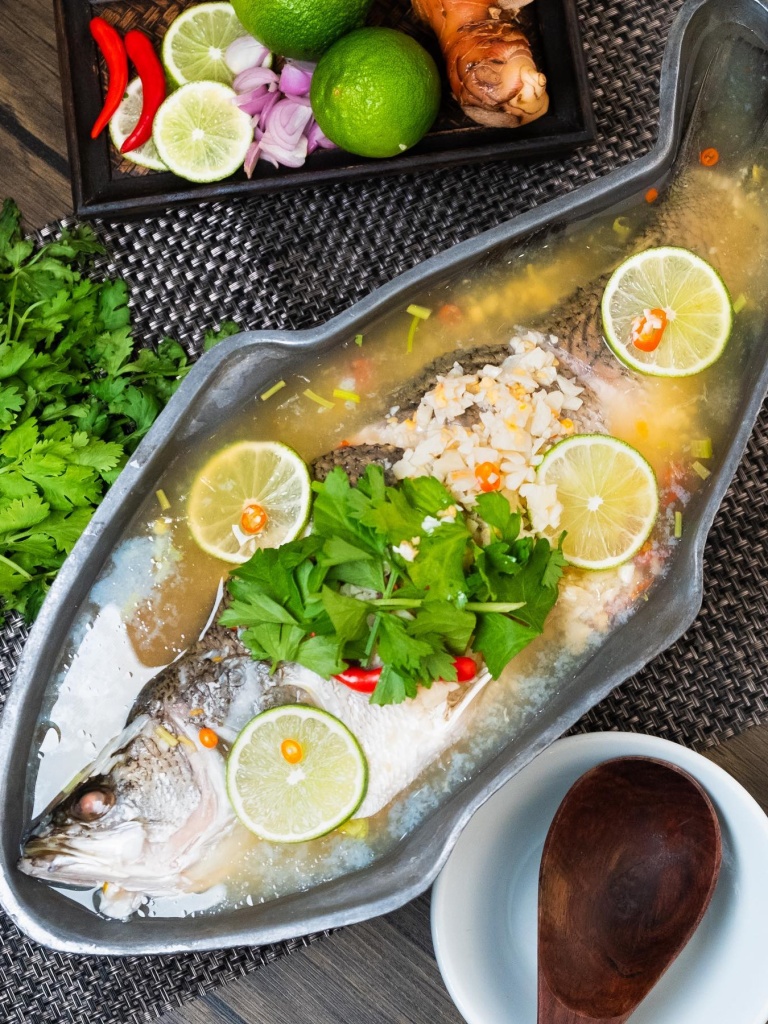 Pranakorn is helmed by head chef Yongpeerakun (aka Kaopan), who was born and raised in Chonburi, Thailand. Pranakorn is the old name of Bangkok, which happens to be 80km from Yongpeerakun's hometown. 
Determined to pave its own way, Pranakorn does not offer the usual pad thai or pineapple rice. Instead, a less common spread of Thai delights takes centre stage.
Yongpeerakun uses moo daeng (minced pork) in many dishes here as an ode to her hometown. Its signature Thai-style stick noodle with minced pork in tom yum soup includes smooth Thai noodles in hot and sour soup with a generous serving of minced pork. A dry version is also available if that's your cup of tea.
What to order: Steamed whole sea bass with chilli lime dressing (S$30), Thai-style stick noodle with minced pork in tom yum soup (S$6.80)
5. Siam Square Mookata 
Golden Mile Tower, B1-63, 6001 Beach Road
Nearest MRT station: Nicoll Highway
Open: Monday to Sunday (12pm to 6am)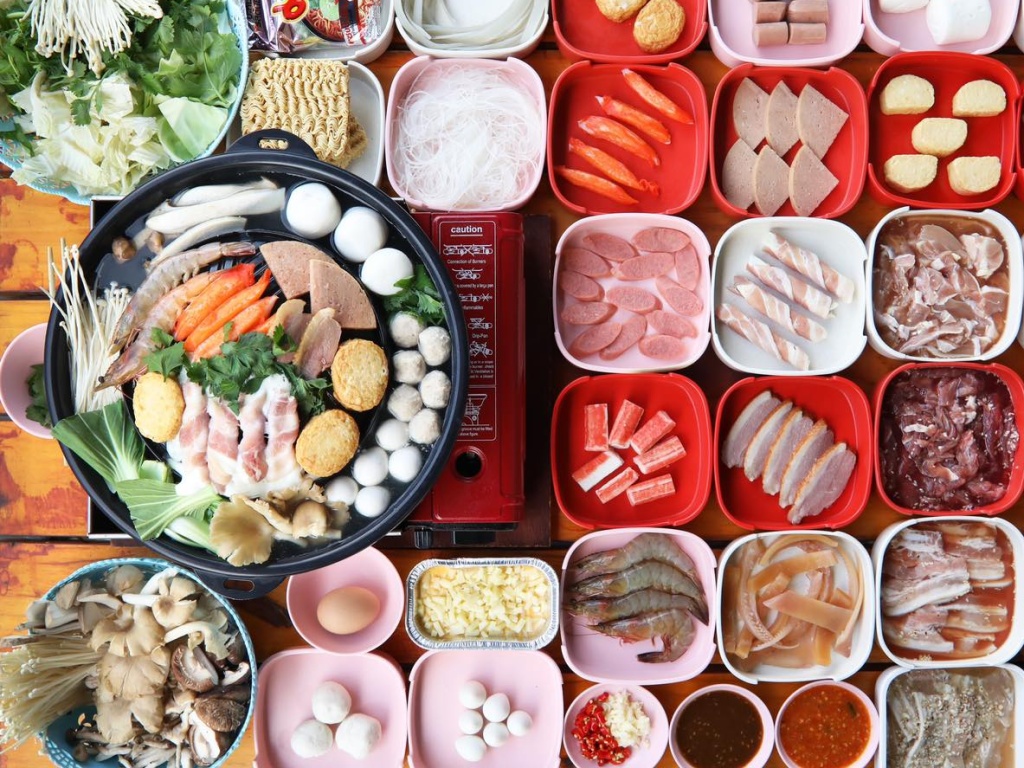 Mookata, originally from northern Thailand, is loosely translated as "pork skillet". The iconic mookata dome-shaped skillet allows for the best dining experience of both barbecue and steamboat.
If you've got a mookata craving, Siam Square Mookata in Golden Mile Tower is probably the place to visit, given its popularity. Its ingredients are delivered to your table in plastic stackable plates — a space-saving ingenuity when you're bound to rack up orders.
What keeps me coming back for more is its variety of housemade chilli sauces; one to be paired with seafood, one with meat, and the last being sweeter and less spicy.
 What to order: Smoked duck (S$2.80), pork belly (S$1.80)
Darren Tan contributed to this guide. 
Spicy Thai-Thai Cafe, Kin Moo, Pranakorn, and Siam Square Mookata are on the GrabFood delivery service. You can also book a ride to these places.