My Must-Eats… with Jewel Changi Airport CEO James Fong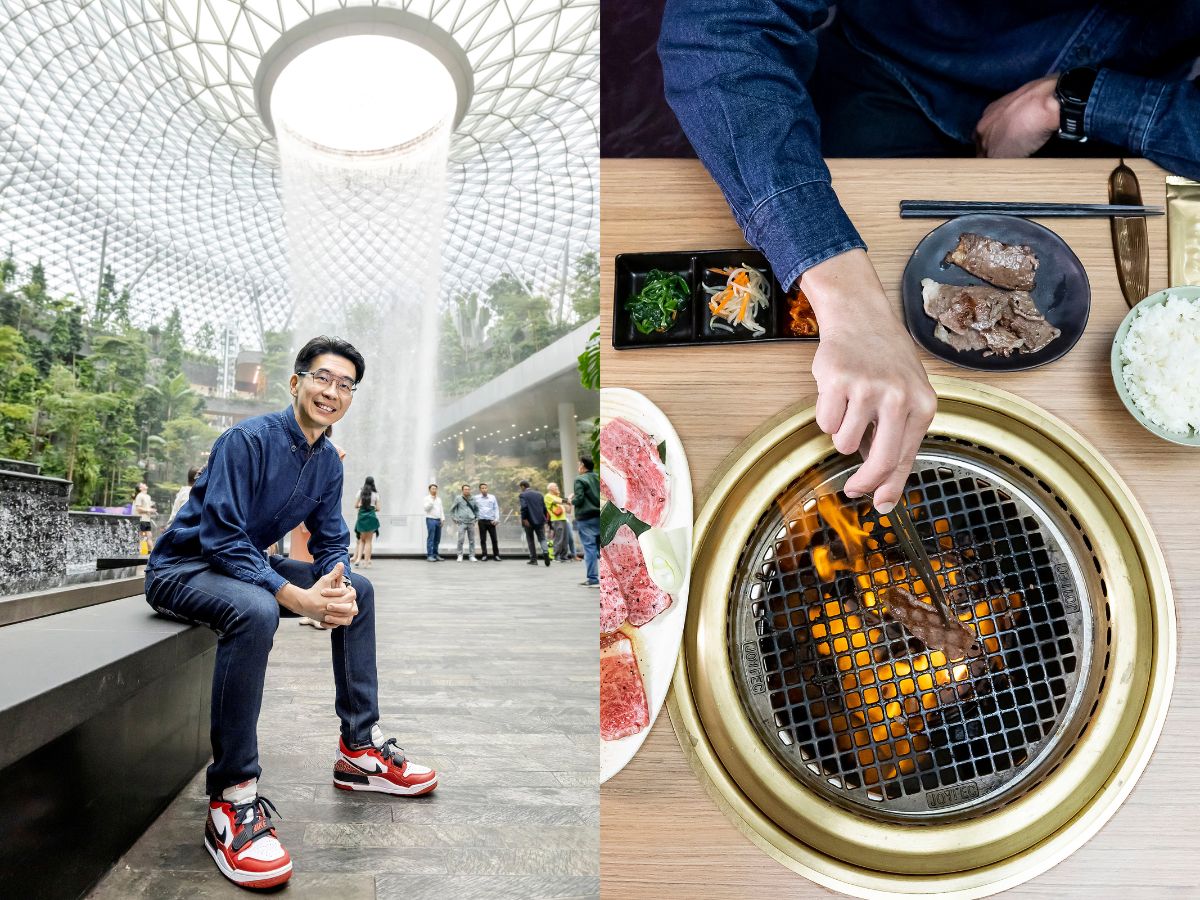 My Must-Eats is a HungryGoWhere series featuring Singapore's public figures and their favourite food haunts. This week, we speak to James Fong, chief executive officer of Jewel Changi Airport.
James Fong knows Singapore Changi Airport well. 
After all, with more than 16 years of experience working in various departments within the Changi Airport Group, including airline development, cargo and landside concessions (which handles the daily operations of shops), it's safe to assume that Fong knows the ins and outs of the bustling transport hub.
In January 2022, he took over the reins as chief executive officer of Jewel Changi Airport, an ultra-modern, nature-themed entertainment and retail complex that's a tourist attraction in its own right. 
His first few days on the job were undeniably challenging, as the nation was still in the grip of the Covid-19 pandemic. 
Thankfully, these days, Jewel is recording healthy footfall. Many make a beeline for the Rain Vortex, the world's tallest indoor waterfall nestled in a magical forest setting. Retail and F&B shops are teeming with visitors at peak periods, especially during the weekends. 
Fong, who turns 45 at the end of the year, is often one of them himself. The father of three regularly takes his children, aged 9 to 12, to Jewel, and they especially enjoy Canopy Park, he says. 
"My eldest daughter and I even did a staycation at YotelAir last year (2022) to get the full Jewel experience." 
As for food, Fong is a fan of Singaporean dishes, but when it comes to lunch places at work, he has quite a few favourites, too. Below, he talks about some of his favoured food spots, both during and off work.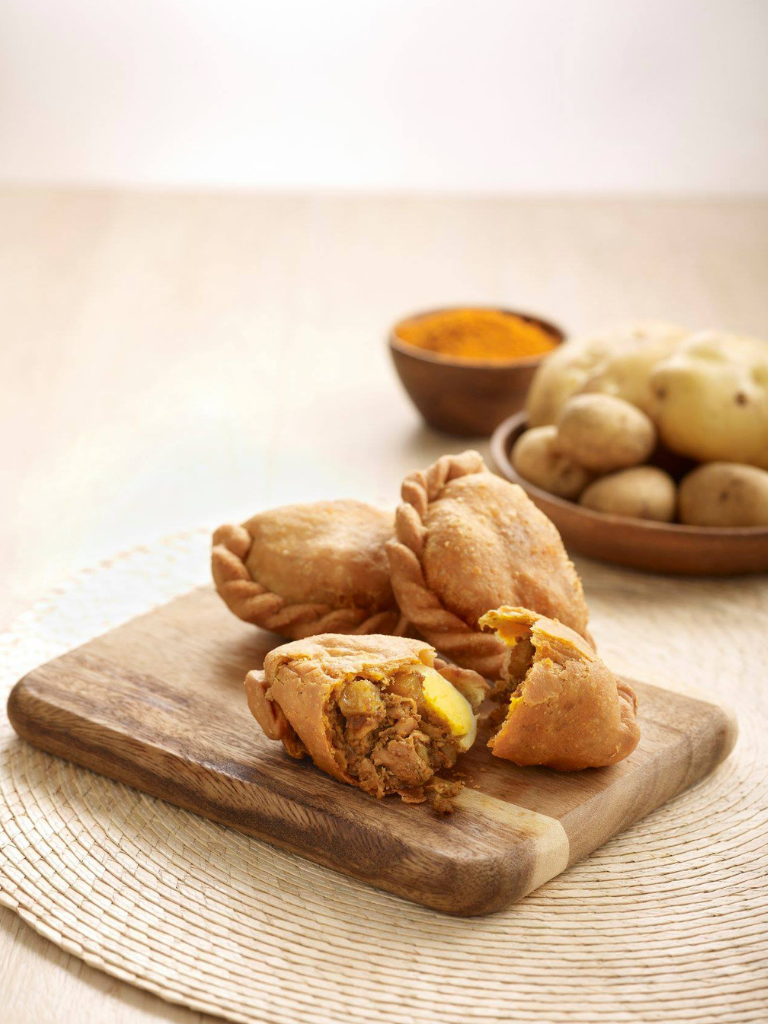 1. What dish reminds you of your childhood — and where did you get it? 
Two dishes come to mind. First, the tutu kueh — my favourites are those with coconut filling. 
They used to be a treat during family outings when we were young. I recall eating them at Chinatown and pasar malam (night market) stalls. Eating them now brings back sweet memories of my carefree childhood. 
Another would be Tip Top curry puffs. I believe my mom wanted to train my brother and me to eat spicy food. She frequently bought us curry puffs from Tip Top's original store in Ang Mo Kio Central. I had a unique way of eating them — breaking them into halves and leaving the egg to the end, to save the best for last!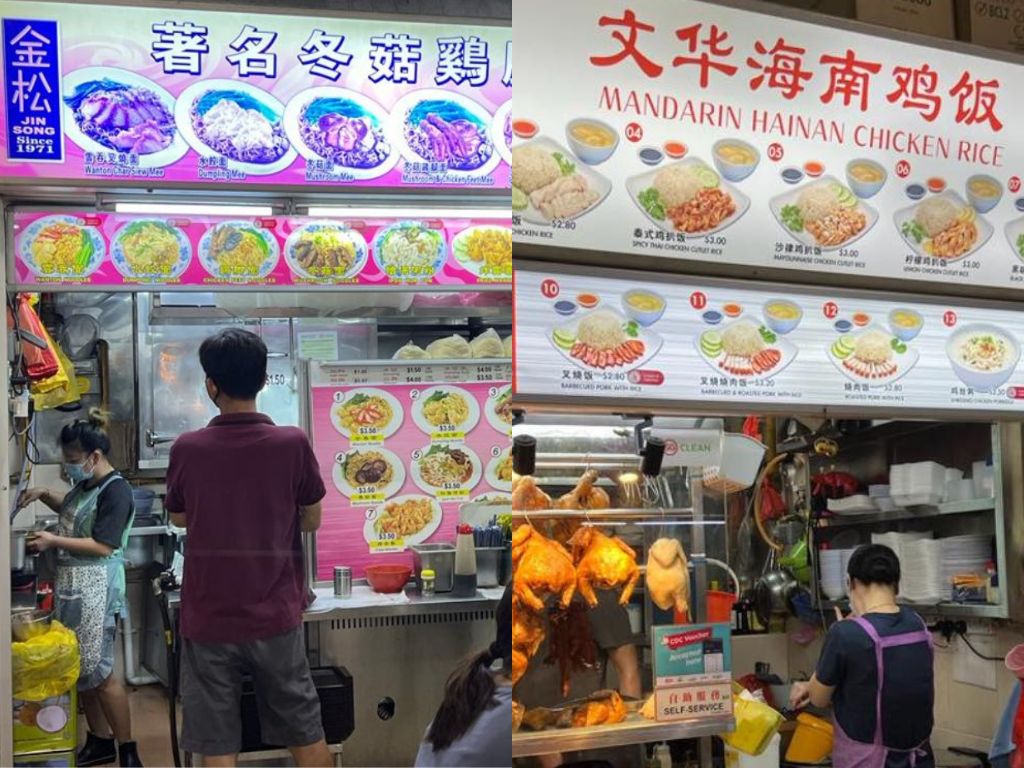 2. What's your go-to eatery in Singapore? Why? 
Any hawker centre, coffee shop and food court. They are such a big part of Singaporeans' lives and offer diverse cuisines. They pretty much represent our culture and identity as a nation. 
The variety of food offerings at these hawker centres has also evolved with the times. Japanese, Korean and Chinese food — from tonkatsu to kimchi noodles and mala xiang guo — are readily available at such places nowadays. 
My go-to place for kopi-O is the Rong Chun drinks stall at Mayflower Market and Food Centre. That hawker centre has very good mee siam, mee rebus, wanton mee, vegetarian bee hoon and chicken rice, too.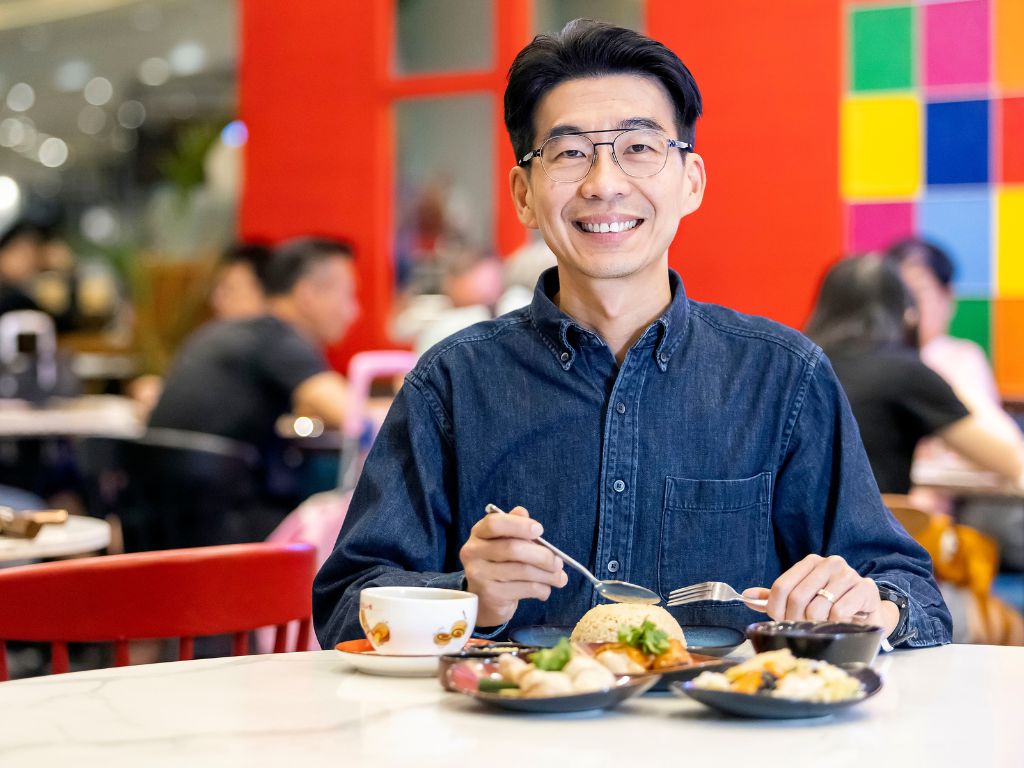 3. When you travel, what's one Singapore dish you always miss? 
Chicken rice and kopi-O kosong! 
I usually try to have a plate of chicken rice as the first meal after I touch down. 
Now that Wee Nam Kee is available at Jewel's The Hainan Story outlet, that's a convenient option for me. I have one to two cups of kopi-O kosong daily, to kickstart my day and afternoons.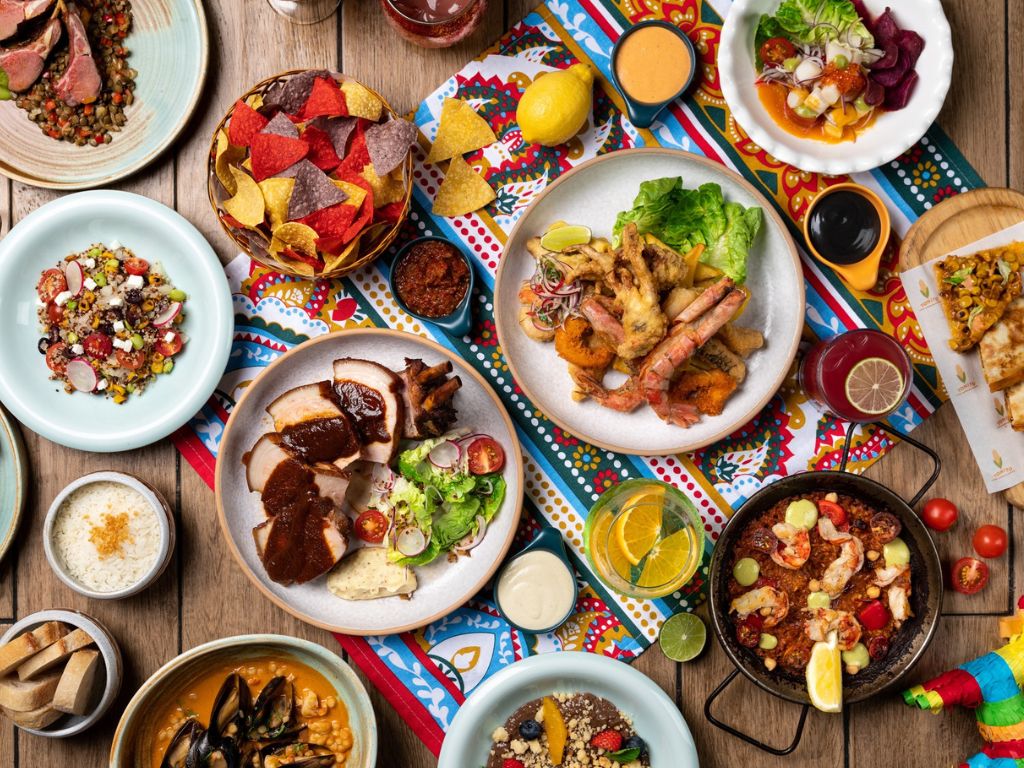 4. What dish or cuisine do you want to try, but have not?
That would probably be Latin American cuisine. The flavourful and delectable offering at Jewel's Tonito Latin American Kitchen has piqued my interest in Latin American food. 
Watching Ewan McGregor and Charley Boorman riding through South America and trying different cuisines in the series Long Way Up also further aroused my curiosity on the variety of food and friendly people of South America.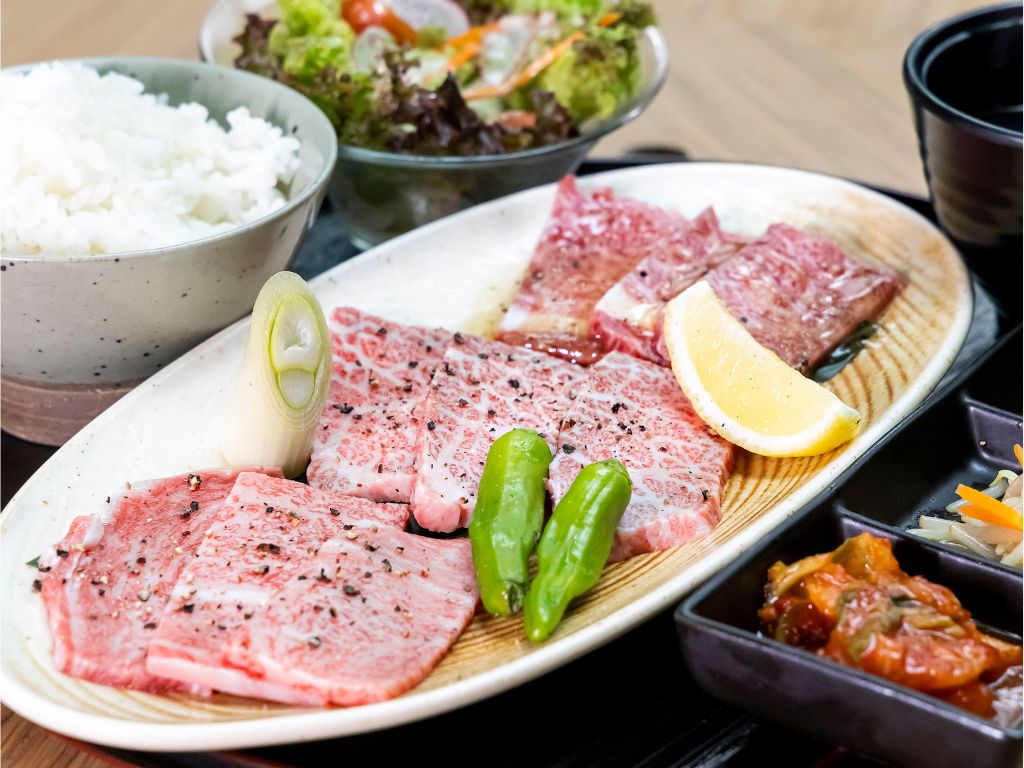 5. What's the last thing you ate that impressed you — and where did you have it?
Wa-En Wagyu Yakiniku at Jewel, which specialises in A4/A5 wagyu. It's a first-in-Singapore concept that sells top-quality Japanese wagyu from Miyazaki. Many would be more familiar with Kobe beef, but Miyazaki actually produces one of the best wagyu in Japan. 
It's a great place to entertain overseas guests, as it offers one of the best views of the HSBC Rain Vortex while dining at Jewel. It also offers private rooms for a nice, cosy gathering with friends, and you can top it off with a wide variety of Japanese sakes and whiskies.