Timbre Pizza: Timbre's famous roasted duck pizza now halal-certified and available in hawker centres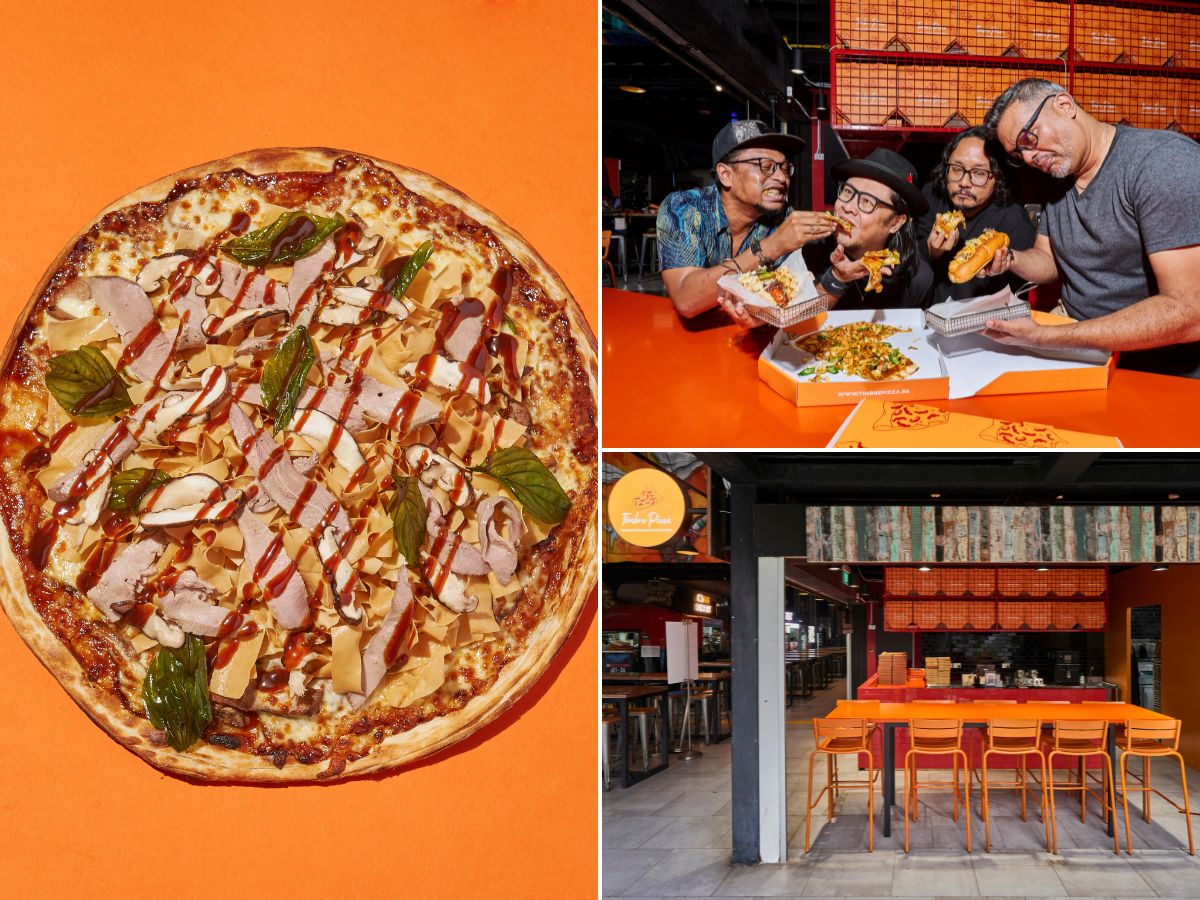 Timbre is a brand that will be familiar to most Singaporeans. Ask any millennial about their memories of Timbre and you'll most likely receive fond tales of electrifying live music, booze-filled nights and its signature roasted duck pizza.
Originally opened at The Substation in 2005, the bar quickly became the city's hotspot for live music performances. In almost two decades, the group has evolved into a prolific lifestyle brand that counts multiple hawker centres amongst its popular concepts.
Building on the legacy of its famous pizza dish, Timbre Group has launched a new concept, Timbre Pizza, which features an array of halal-certified pizzas, pastas and DIY sausage rolls.
Currently, Timbre Pizza's flagship store is located at Timbre+ One-North, with another outpost in the northeast at One Punggol Hawker Centre, and plans for more upcoming outlets.
Prices range from S$10.80 for a 7-inch pizza and S$18.80 onwards for a 12-inch pizza.  
From June 5 to 30, customers will be able purchase 12-inch pizzas at a special promotional price of just S$18 to commemorate the new launch.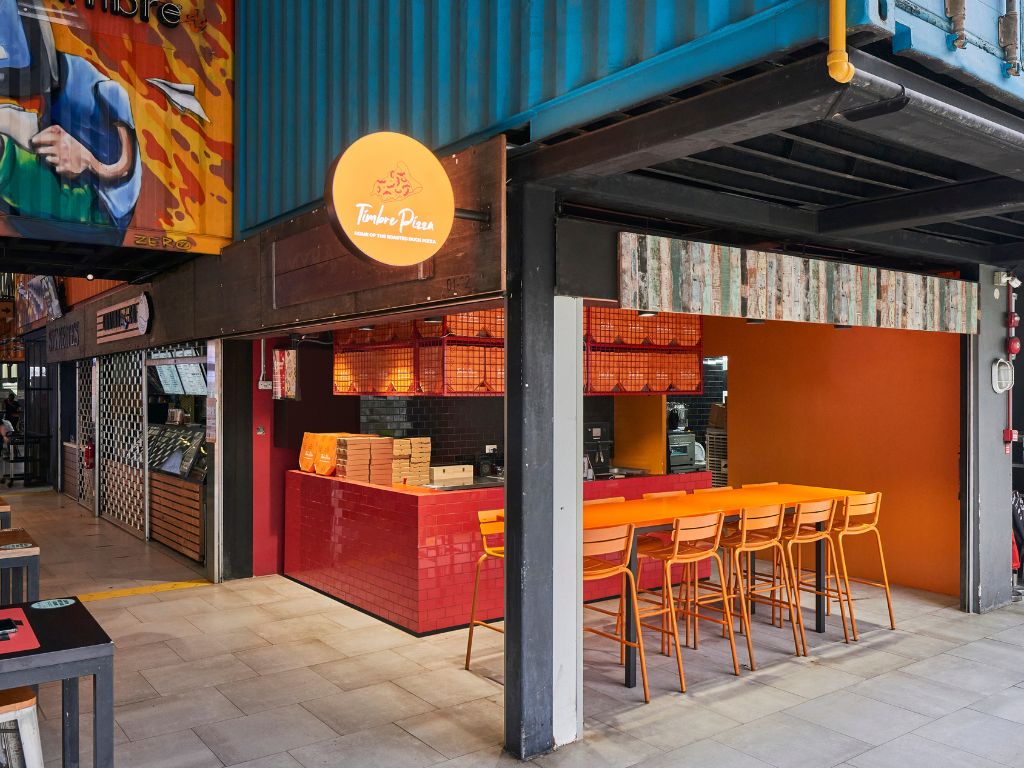 Spearheaded by head chef Tommy Teo, Timbre Pizza's menu takes inspiration from Singapore's vibrant culture and celebrates local flavours.
You'll be treated to an assortment of familiar regional delights, with pizza creations such as tom yum seafood, chilli crab and nasi lemak (all three priced at S$11.80 for 7-inch, S$21.80 for 12-inch).
Besides that, you can also find Asian influences in Timbre Pizza's signature roasted duck pizza (S$11.80 for 7-inch, S$21.80 for 12-inch). This features a decadent medley of hoisin sauce, roasted duck and crispy fried popiah skin.
If you prefer your pizza toppings in the Western-style, there are also more classic options such as the quattro formaggi (four-cheese pizza) and beef pepperoni (both priced at S$11.80 for 7-inch, S$18.80 for 12-inch).
For something more unique, there's also the Philly cheesesteak pizza (S$11.80 for 7-inch, S$21.80 for 12-inch), topped with sauteed beef, onions, mushrooms and finished with orange cheddar and provolone cheese.
If you struggle with decision paralysis, Timbre Pizza also allows you to pick and choose any two flavours to make The Half & Half (S$22.80 for 12-inch). Now you just gotta decide which two…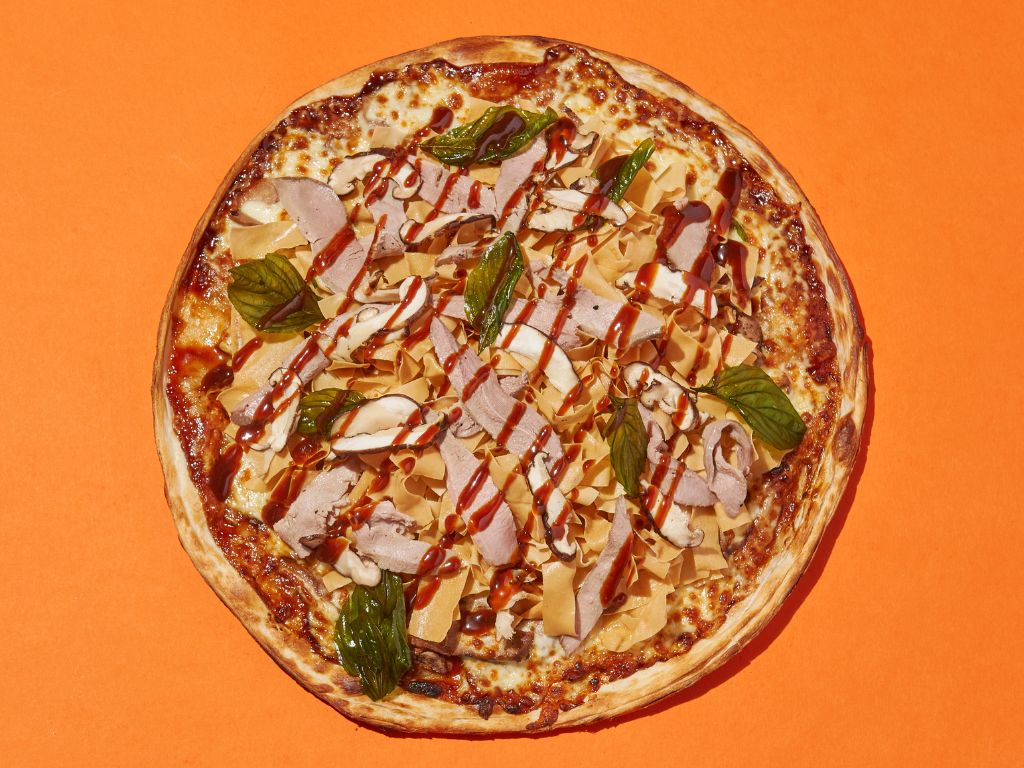 Keeping in line with Timbre's love and support for the local music scene, Timbre Pizza will also be collaborating with three renowned local bands and artists — 53A, SuperSonic and Awi Rafael — to create three exclusive creations.
Each pizza will be inspired by the artistes' unique personalities and every purchase of their pizzas will see a cut go towards supporting and promoting their music.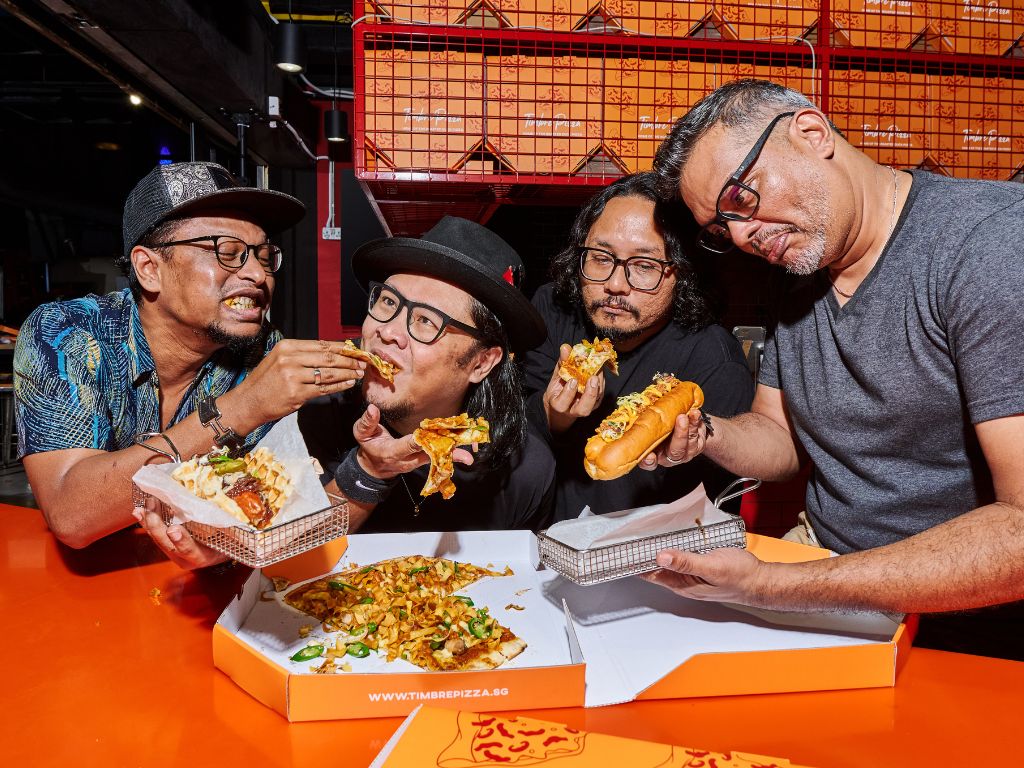 Spice lovers will be enthralled by the 53A pizza (a Philly cheesesteak with a spicy twist) and SuperSonic's Sonic Boom pizza (a spiced butter chicken pizza).
Meanwhile Awi Rafael's Runaway (beef con carne, chicken cheese sausage and pepperoni) will appeal to the meat lovers.
Each customised Timbre pizza comes in two sizes, 7-inch and 12-inch, and are priced at S$13.80 and S$23.80 respectively.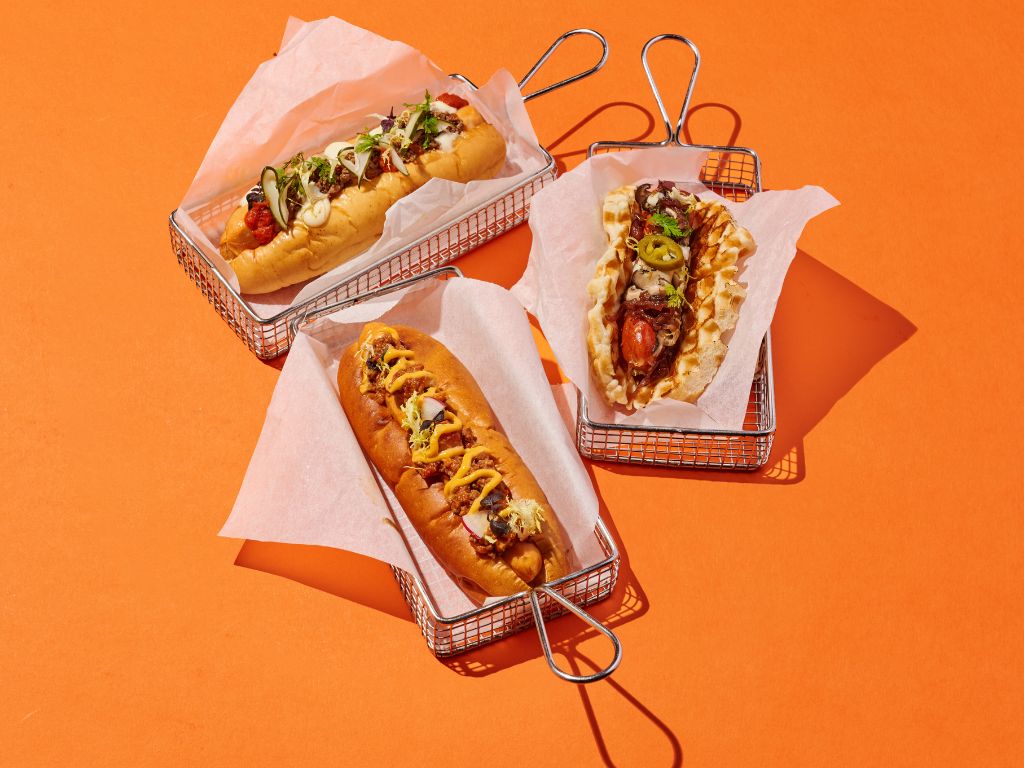 Timbre Pizza's menu also contains an innovative DIY sausage roll (from S$5.50) that allows you the choice of juicy beef, lamb, or chicken sausage to start with. 
You can then jazz it up with a spate of toppings such as pineapple and jalapeno salsa and peach marmalade, as well as condiments such as sweet chilli and maple dill wasabi mayonnaise.
Pasta fans will also find a slew of hearty pastas on the menu that include classics such as carbonara (S$11.80) and seafood aglio olio (S$11.80), in addition to intriguing fusion twists such as beef rillette rendang  (S$11.80) and butter chicken fettuccine  (S$11.80).