20 Questions with Janice Wong, Singapore's queen of desserts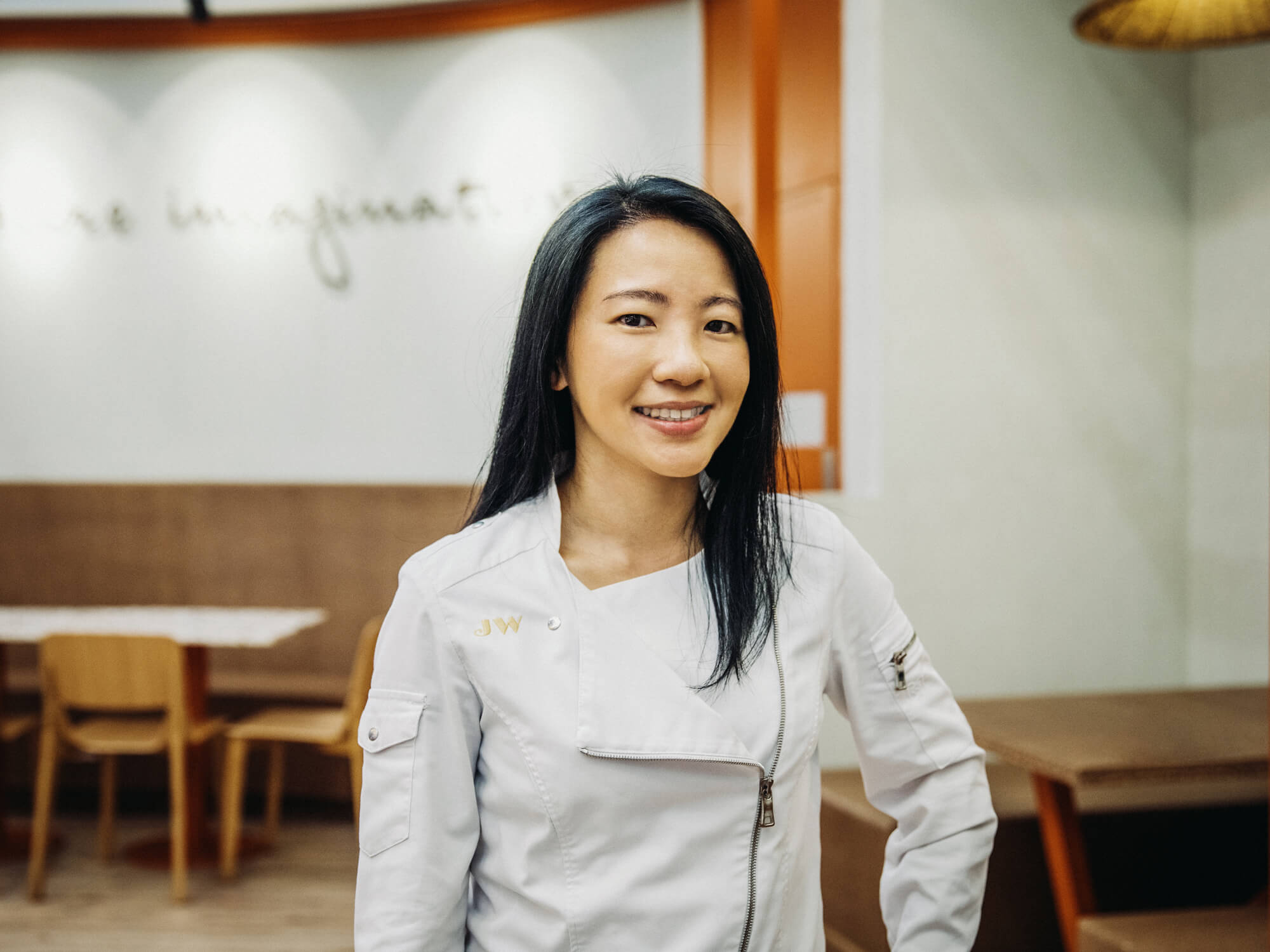 20 Questions is a HungryGoWhere interview series with the who's who of the F&B sector.
You can't talk about Singapore's dessert scene without mentioning the country's most prominent dessert and chocolate doyenne Janice Wong.

Wong, a Singaporean, fell into the world of culinary arts by chance through a life-changing farm trip in Melbourne, Australia, during her university days. 
Since then, the 39-year-old has never taken a break from the "pursuit of perfection in imperfection and imperfection in perfection", as she tests the limits of traditional dessert, chocolate and pastry making.
Having studied under American luminaries Thomas Keller and Grant Achatz, Spanish chocolatier virtuoso Oriol Balaguer and prodigious French pastry chef Pierre Herme, Wong started her first dessert restaurant, 2am:dessertbar, in Singapore in 2007.

In 2014, the Janice Wong Singapore brand was formally established to market a range of confectionery, including custom chocolate bon bons, cakes and ice cream sold in stores across Singapore.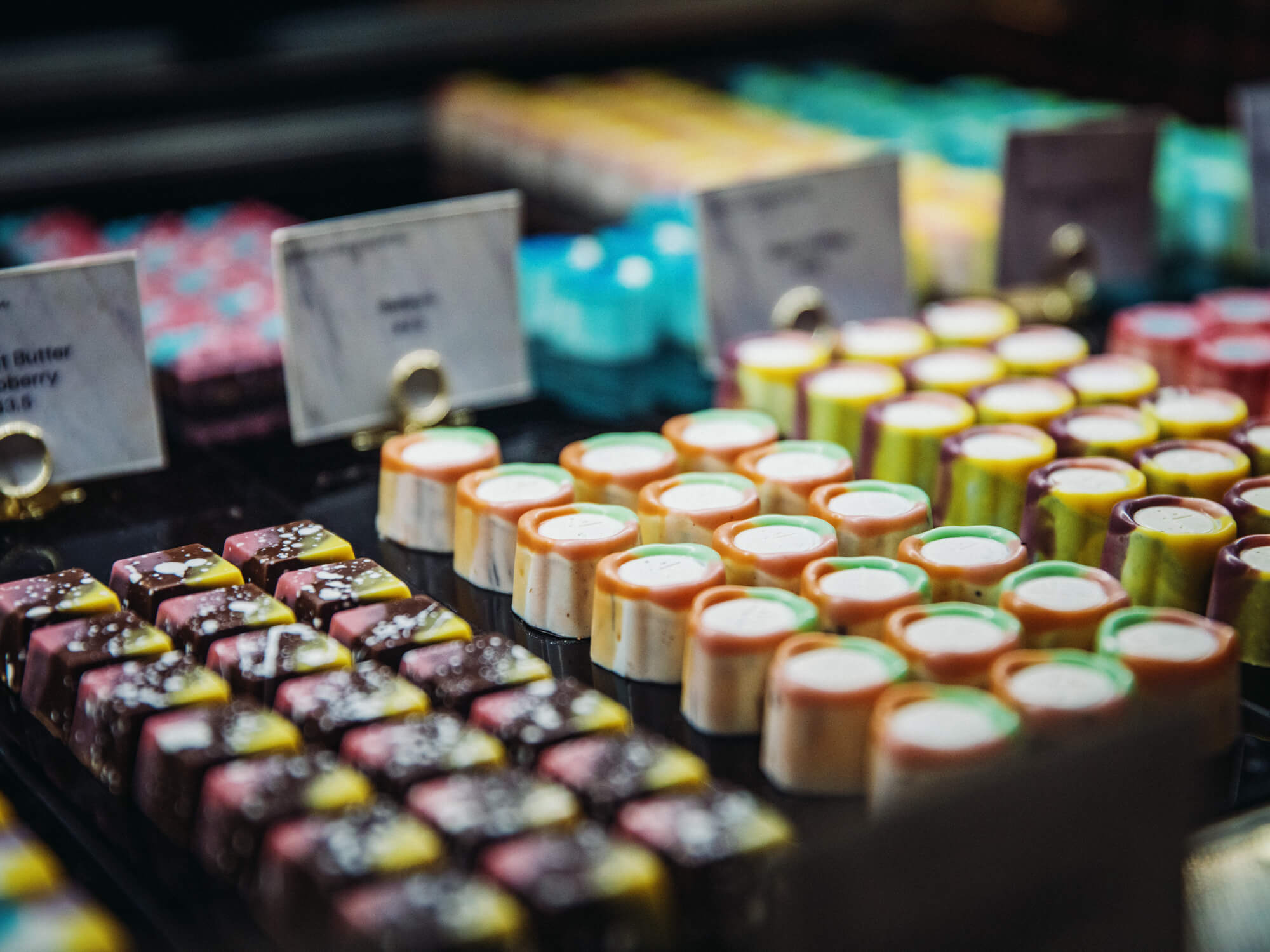 Her foray into the retail space has led to openings on various continents and at landmark hotels, expanding globally to include an outlet in London at Selfridges Oxford Street. Notable global tie-ups include Janice Wong MGM in Macau, Paradise City in Incheon, South Korea, and Kadewe in Berlin.

Most would know Wong for her Willy Wonka-esque signature edible works of art. Her first solo exhibition at Huis Ten Bosch Nagasaki featured a rainfall of orchids, gum drops, drips and a vertical glow garden.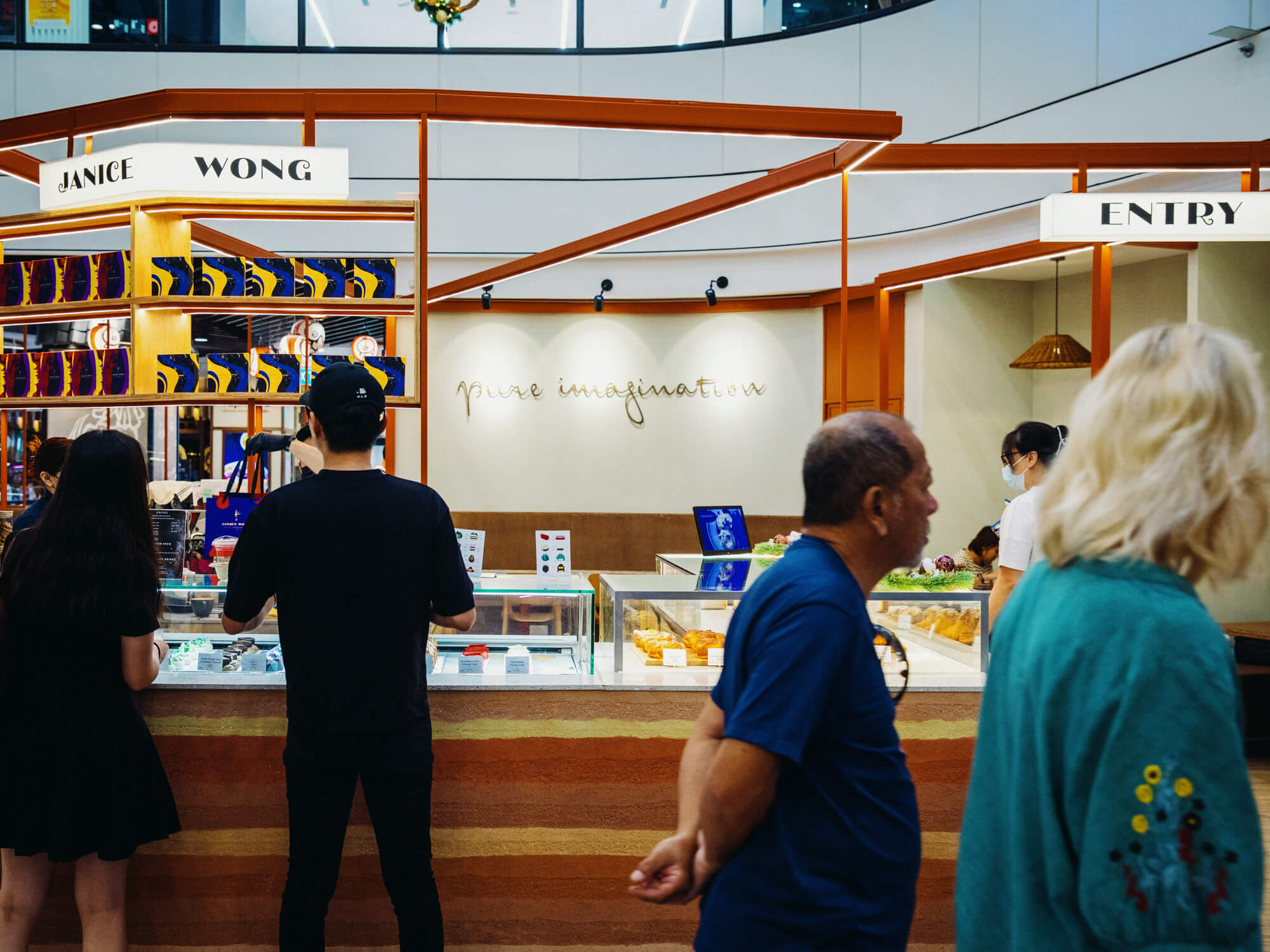 She's also created whimsical installations of giant-sized watch parts for Richard Mille, a sky filled with suspended sugar diamonds for Tiffany & Co, and a floating chocolate lip sculpture for Guerlain. 
Wong was also behind a luminous edible hanging garden at the Ion Orchard shopping complex to mark Singapore's 50th birthday. It comprised 2,000 sugar orchids and hanging hybrids, gummy flowers planted in chocolate soil, and chocolate green grass balls on the floor.
Her accolades are numerous, with titles such as Asia's Best Pastry Chef, Pastry Chef of the Year and Young Woman of the Year, on top of being constantly in the limelight on global TV food shows, events and competitions.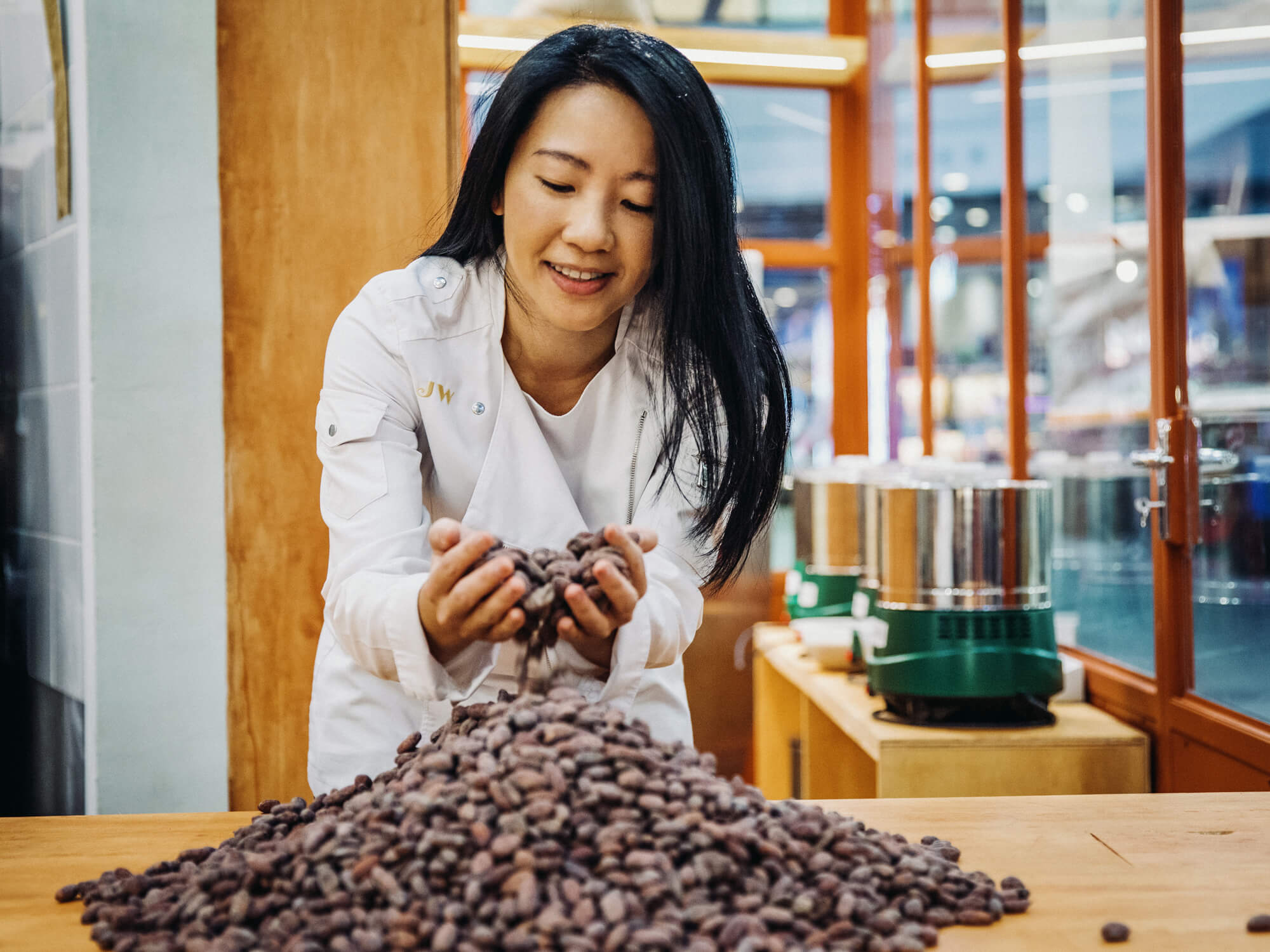 Most recently, she made headlines for opening Pure Imagination, a chocolate cafe and full-scale chocolate production facility at Great World, where guests can learn first-hand about the entire chocolate-making process. 
Wong and her team have set a target to plant 1,000 cacao trees across the island at places such as Gardens by the Bay and Spectra Secondary School.

With such a star-studded resume, it felt a little nerve-racking to interview Wong. A seasoned pro with the media, she came across as firm and business-like. You got the sense that time was of the essence.

Yet she was warm and personable, too. She made the effort to get to know each of us, giving us a personalised tour of the place, adding us on Instagram and checking out our feeds, ensuring we were well-fed by ordering avocado toast, a beef burger off the menu and cups of hot chocolate ("we want the Janice Wong experience", we told her), and making the interview seem more like a conversation between friends. 
I guess we got the Janice Wong experience.

Here's an edited excerpt of our interview.
1. What was the inspiration behind your latest venture, Pure Imagination at Great World, and your quest to plant 1,000 cacao trees around Singapore? What has the reception been like?
During the pandemic, everything was at a standstill and I felt an immense amount of inspiration to start growing cacao.

We knew we needed to create a new brand, and hence, Pure Imagination. 
Pure Imagination bean-to-bar is dedicated to hosting Singapore's first single-origin chocolate, so on that note, we are quite excited. What we've been doing for one year is taking a lot of Singapore cacao, and we have been germinating them and making Singapore original chocolate trees. 
For all these years, there has never been a Singapore origin chocolate tree. The trees are all imported. 
It was important for me to create a movement that delivers cacao fresh to our doorstep and Singapore doesn't have land, so I knew it was very important to find partners to plant the cacao trees. 
I started seeking out schools and rooftop gardens like Edible Garden City. The kids are tasked to take care of them and it's very important to do that. 
To me, it's about education, more than anything else. Now, we're aiming to have 1,000 Singapore original trees. 
Our climate definitely allows it. In Johor Bahru, there are a lot of cacao trees across the border. We just don't have land space… We've got kids as young as five years old and people of all ages who are interested, and that's the beauty of it.
2. You travelled to the Amazon previously to investigate cacao. What did that experience teach you? 
I decided to visit the Amazon because I've always wanted to live there. It's so amazing. There are lots of ingredients, and as a chef and artist, you're always in discovery mode. You want to learn because it gives you inspiration.

I lived in the forest and was taken to a lot of different farms. I was hosted by the locals, my chef friends. There were a lot of things growing together; the ecosystem doesn't just support cacao plants, but vanilla, Amazonian honey and different types of fruit trees.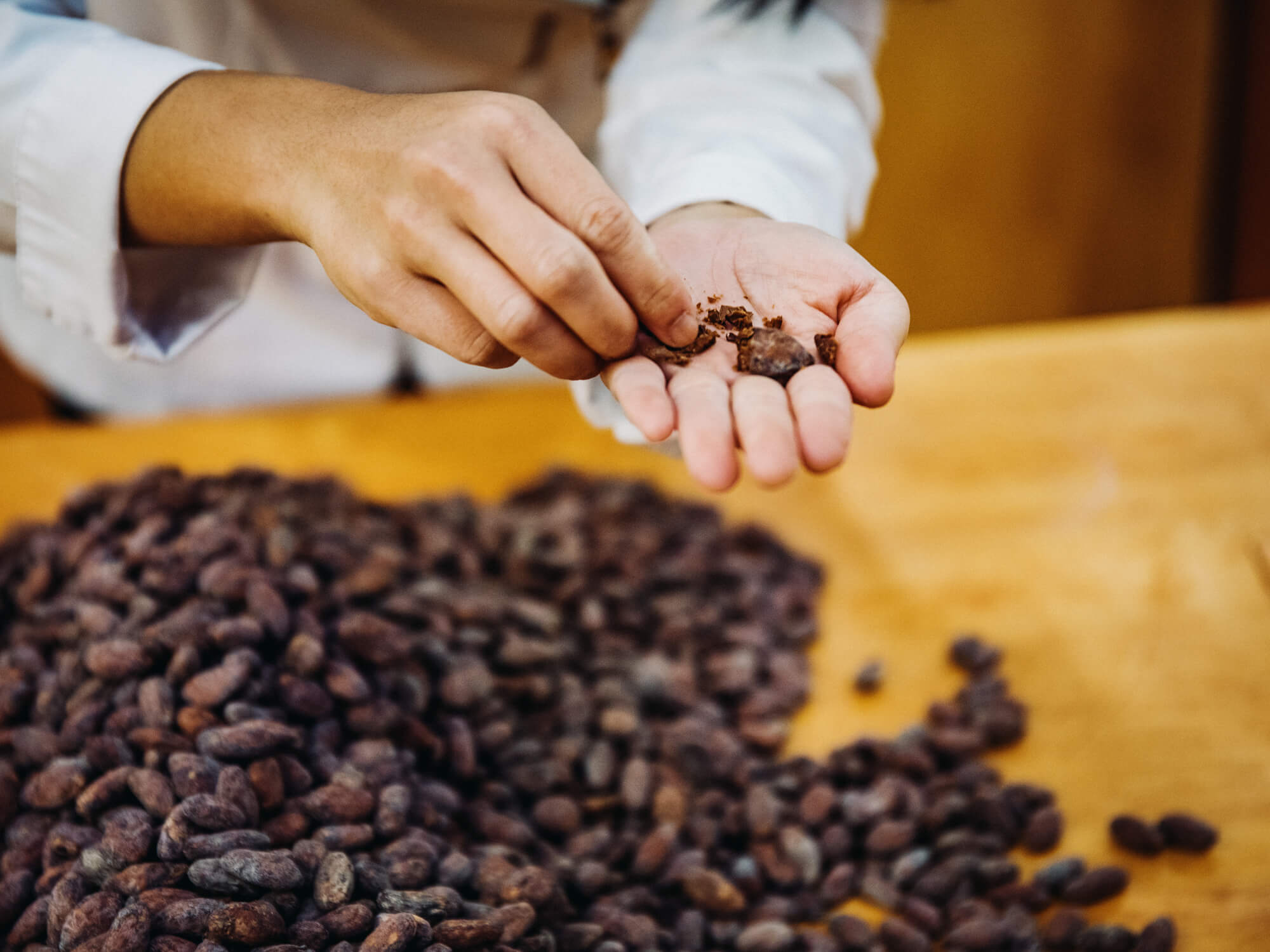 3. When you were younger, you got into a car accident in Australia. How did that incident change your life and perception of creativity?  
That car accident definitely changed my perception of life — it's short and you should really treasure every moment. It was a near-death experience for me, but it also made me reflect that it's very important to be more daring with my pursuit of entrepreneurship.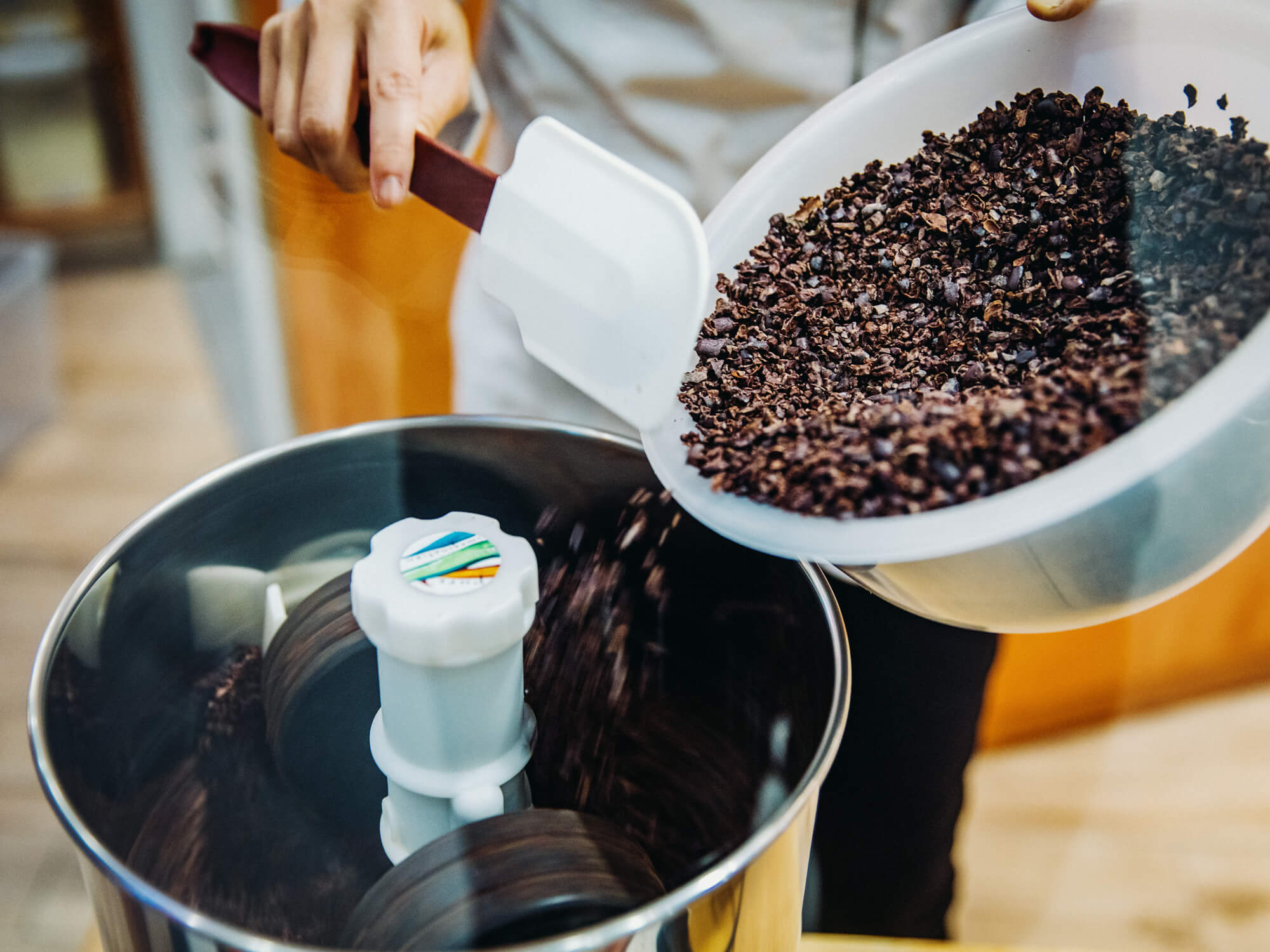 4. Around the same time, you experienced a life-altering farm trip in Melbourne, Australia. Why was that so impactful?
Singapore didn't have that experience. Even if we had farms, they wouldn't let you pick freely. 
The difference in Australia is that they give you a basket and let you pick from the ground. Here in Singapore, the parents will be like: "Oh, it's dirty, must wash first." 
We're all brought up that way, in some sense or the other. Things are very clean here, the supermarkets are all super nice and clean, everything is wrapped. We never got to see where our food came from.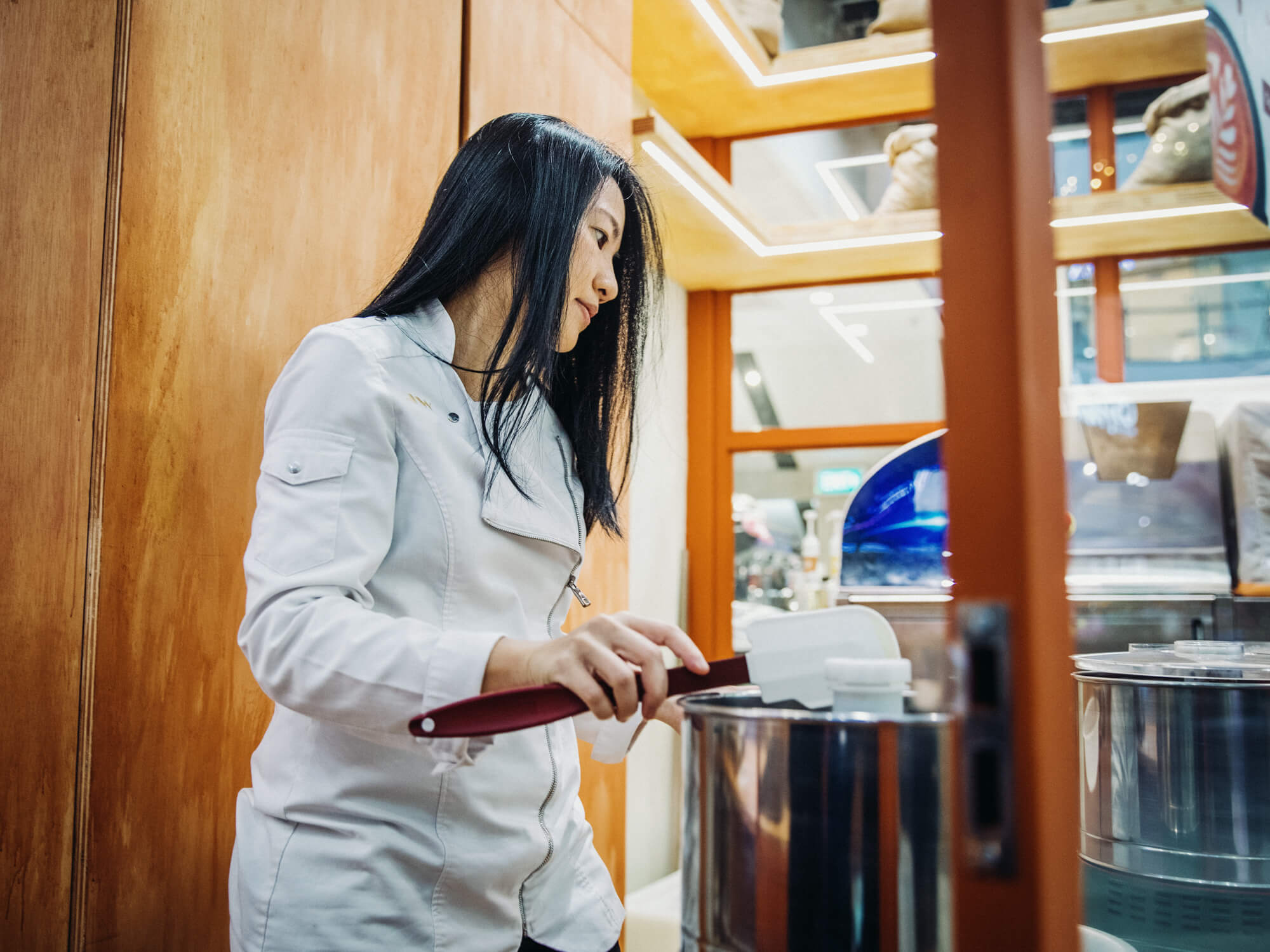 5. You've worked under and with some of the world's best chefs. Who's had the largest influence on you — and how so? 
I don't think there's one chef who has had the largest influence — it's an accumulation of different chef friends. 
But one of them would be Peruvian chef Virgilio Martinez Veliz of Central Restaurante. He changed my perception by pushing the limits of education. He's really documenting all the indigenous Peruvian ingredients — not just cooking for the sake of cooking, but educating the world about it.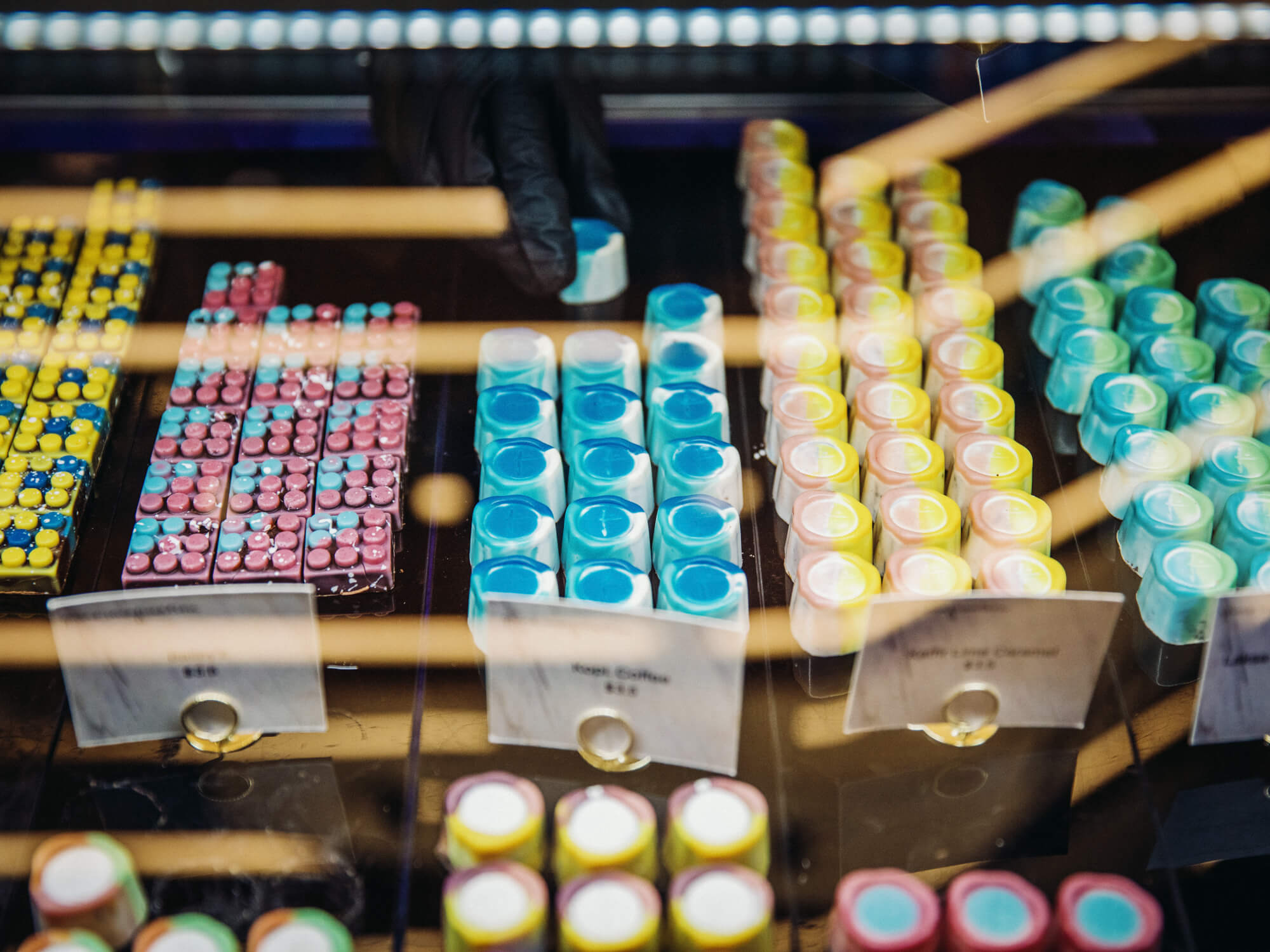 6. Why did you want to bring this spirit of experimentation to Singapore?
For me, it's very important to continue experimenting, because you never know what you discover. Continuous learning. You never know what you're going to create. Making mistakes is also very important.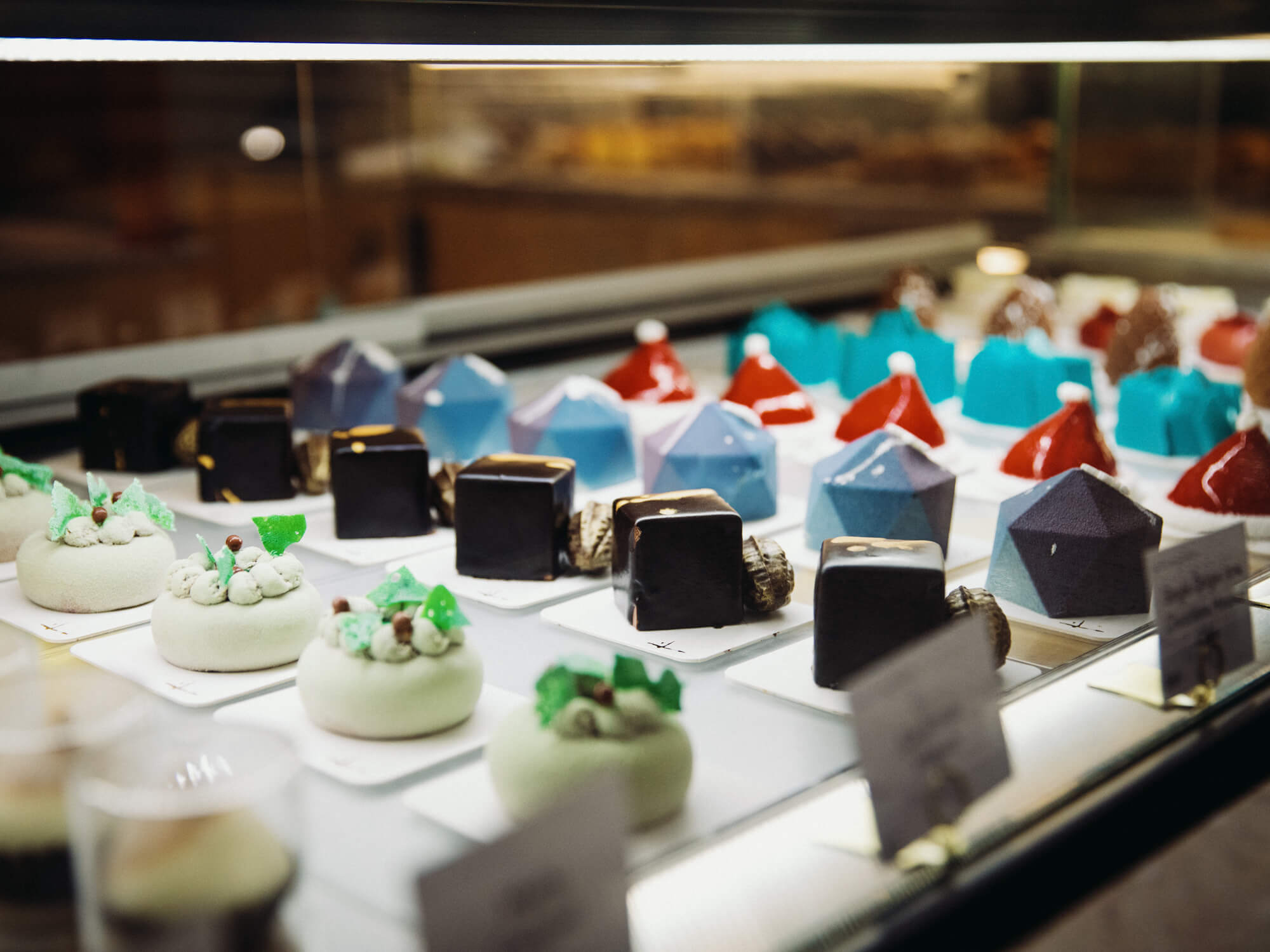 7. Your first dessert restaurant, 2am:dessert bar, started in 2007. What are the biggest takeaways from running it, 15 years on? 
To me, it's important that when you build a brand, it's built to last. Brand-building is very important; the greater purpose is to inspire, deliver warm hospitality, create a family.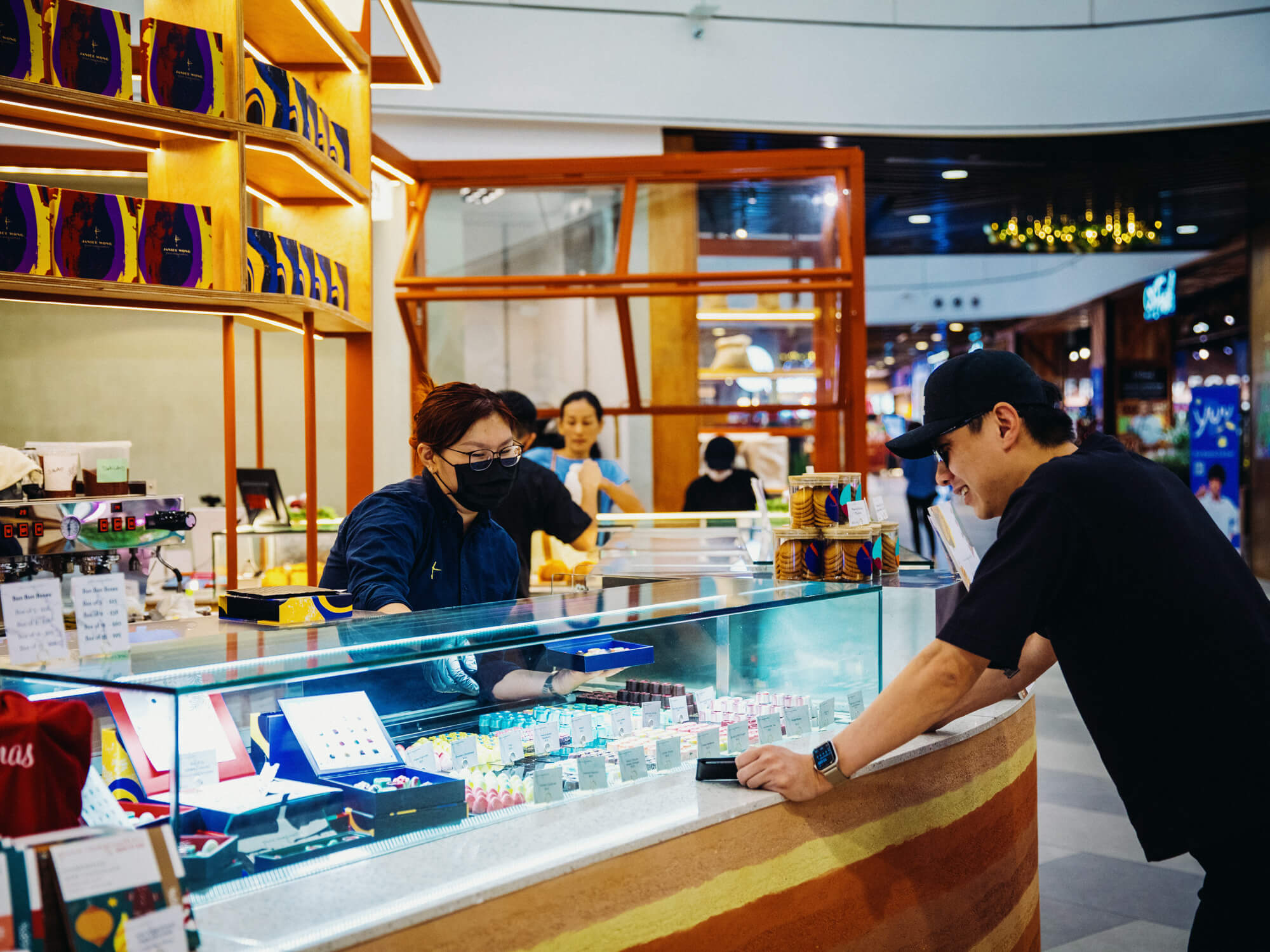 8. You've been called Singapore's queen or Superwoman of desserts. How do you feel when people describe you in this way? 
I'm honoured. I'm just a chef-artist trying to make a change. I wouldn't call myself a Superwoman. I don't have a family with three kids, but if I do, maybe I'll see myself that way.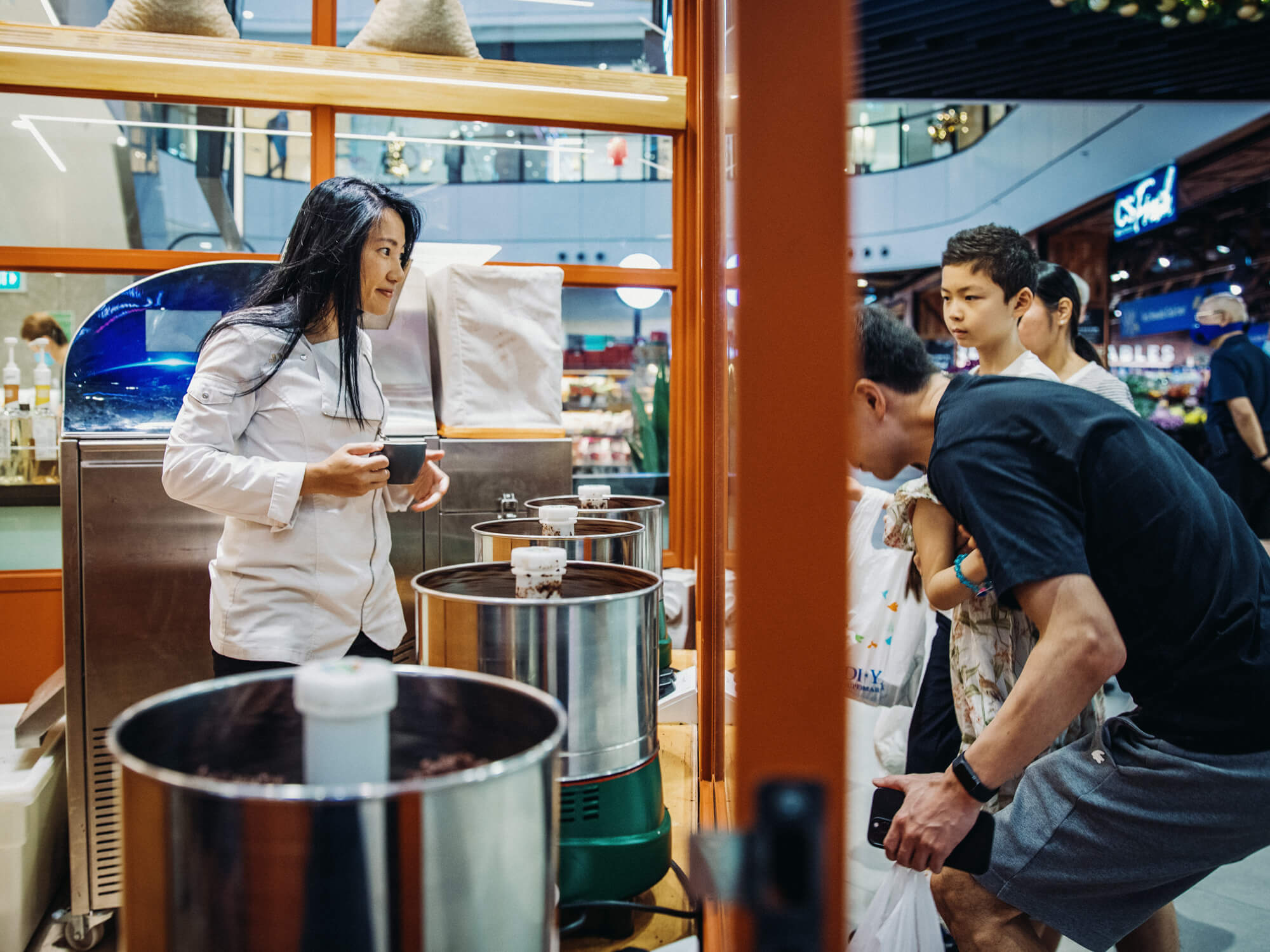 9. What are your favourite ingredients?
I like a lot of Japanese ingredients with umami, like miso or mustard; salt; and butter. Really good butter goes a long way.
10. Talk us through some of your most epic creations and the work involved in making them.
The biggest installation recently was at The Art Gallery of Western Australia. That one had 4,000 people involved over six days to create it. You go through an edible tunnel. For me, every time we do edible installations, we do better, we keep challenging ourselves to do something different.
11. What were the biggest highlights of taking your brand beyond Singapore's shores?
When we started expanding overseas, Indonesia, Thailand all came and asked if we could run a 2am:dessertbar there.

But we weren't ready. Then Japan came, so that was our first overseas outlet. 
Then Hong Kong came, then Macau came, then we started opening all these. 
During the pandemic, we had to bring back a lot of resources to Singapore, which was a wise thing. We had a lot of overseas outlets not meant for takeaways.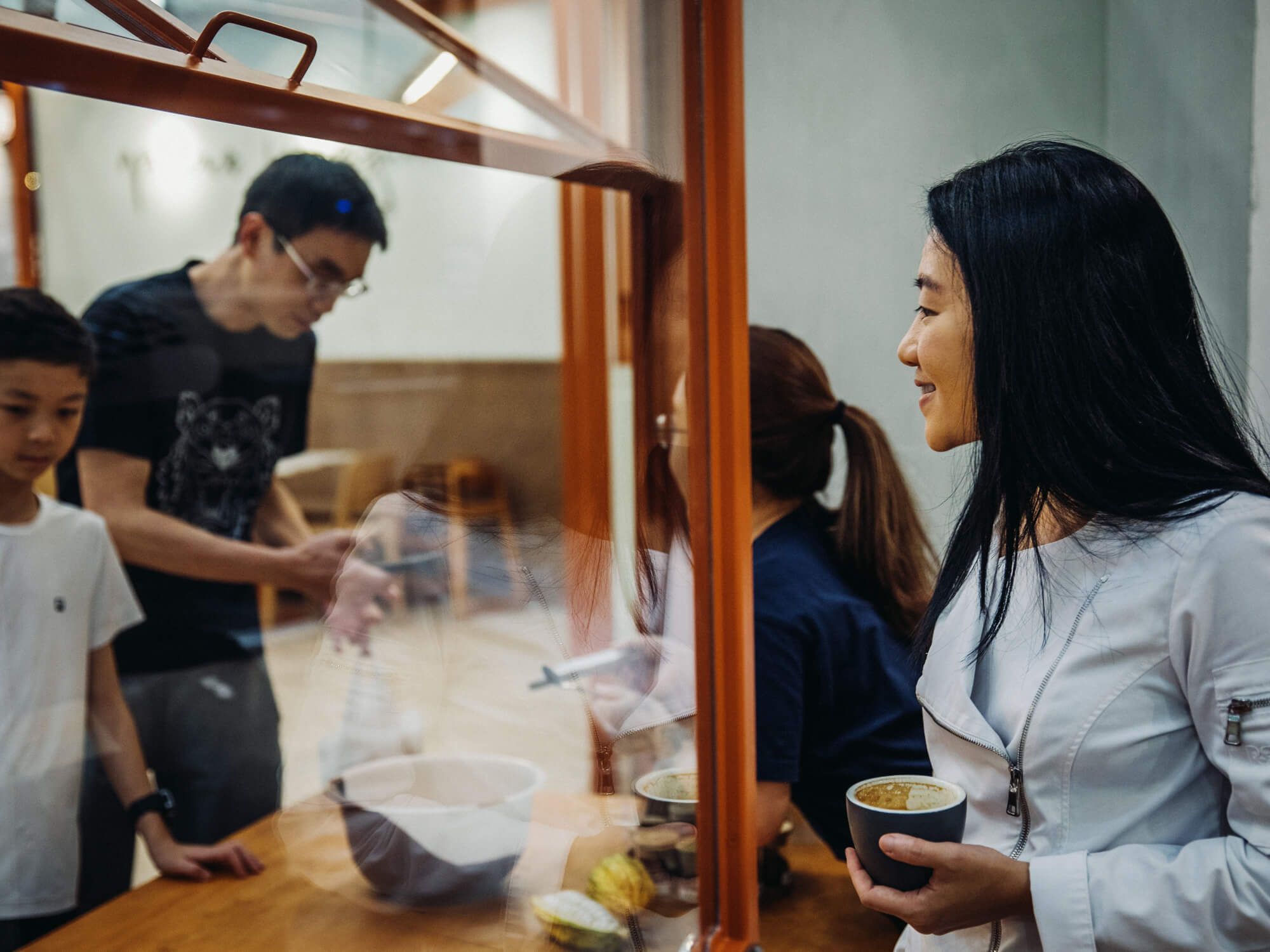 12. Till this day, you make it a point to stay hands-on when it comes to your ventures. Why so?
Even up till now, I like to handle media interviews on my own. Even though I have a public relations team, being personal has always been my thing. 
I don't need to be babysitted all the time. I don't have a personal assistant. I communicate a lot with people around the world. Even with my clients, it's very personal when I host them. All our hotel clients, fashion clients, we service quite a lot of them.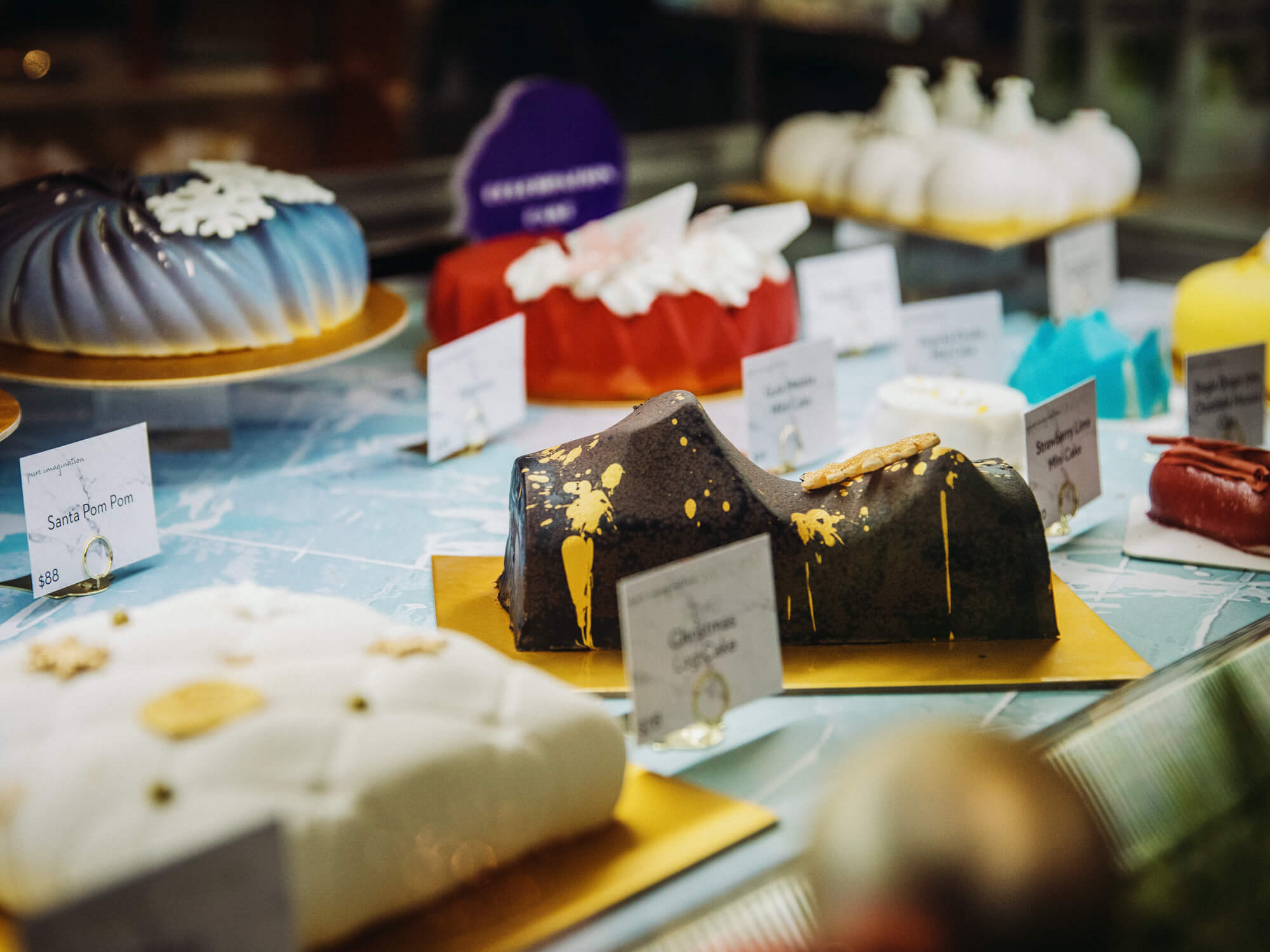 13. What's your go-to eatery in Singapore? 
I like eating nasi lemak at The Coconut Club, but I eat in moderation. I don't eat a lot of carbs. Other than that, it's anything. I'm quite easygoing.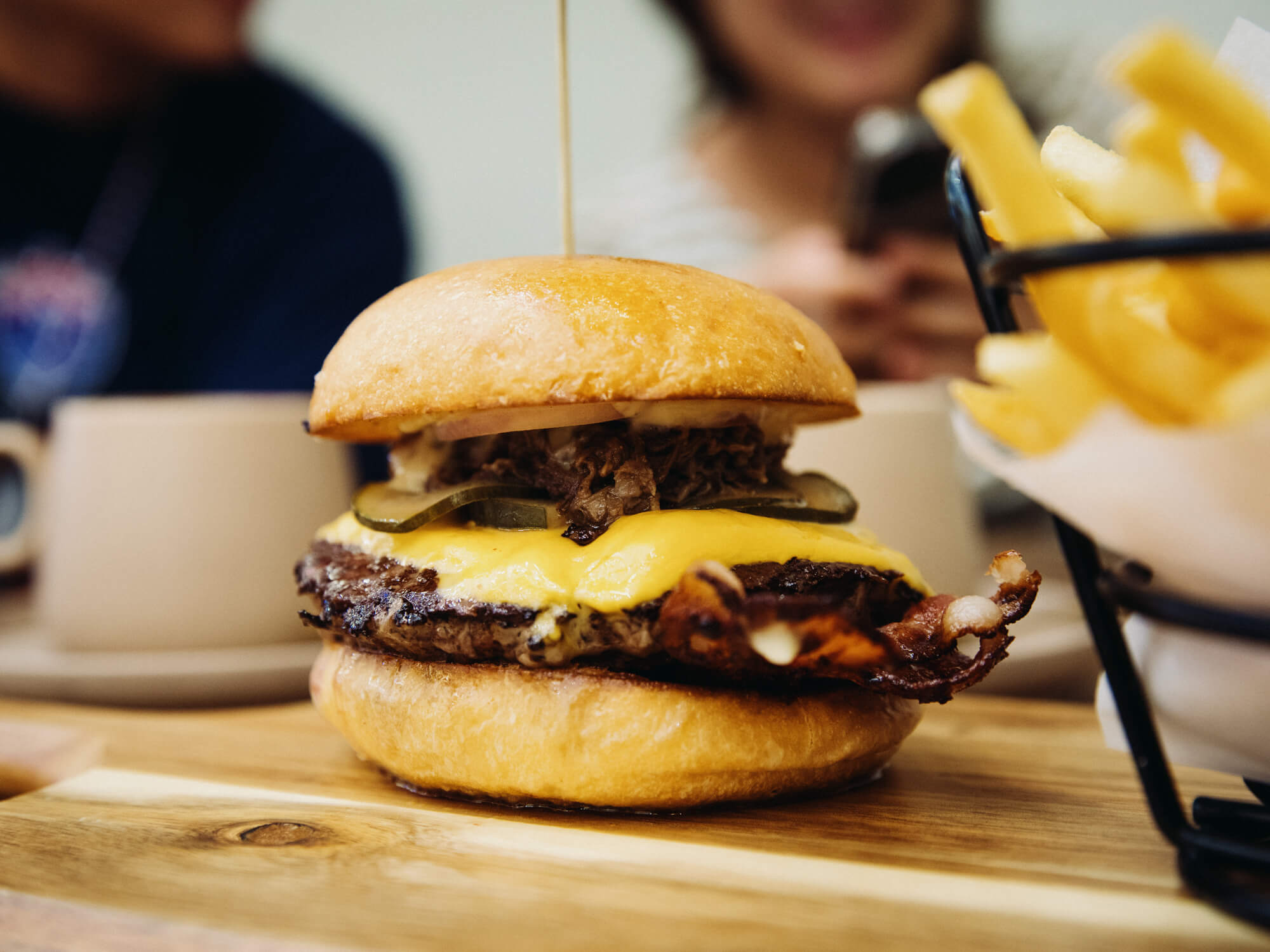 14. Your favourite dessert spot, anywhere in the world?
I don't eat many desserts now — it's too much. It comes with age. When you're past 35, you stop all that sugary stuff. 
So that's why we have to rethink a lot of our concepts, our cakes — less sugar.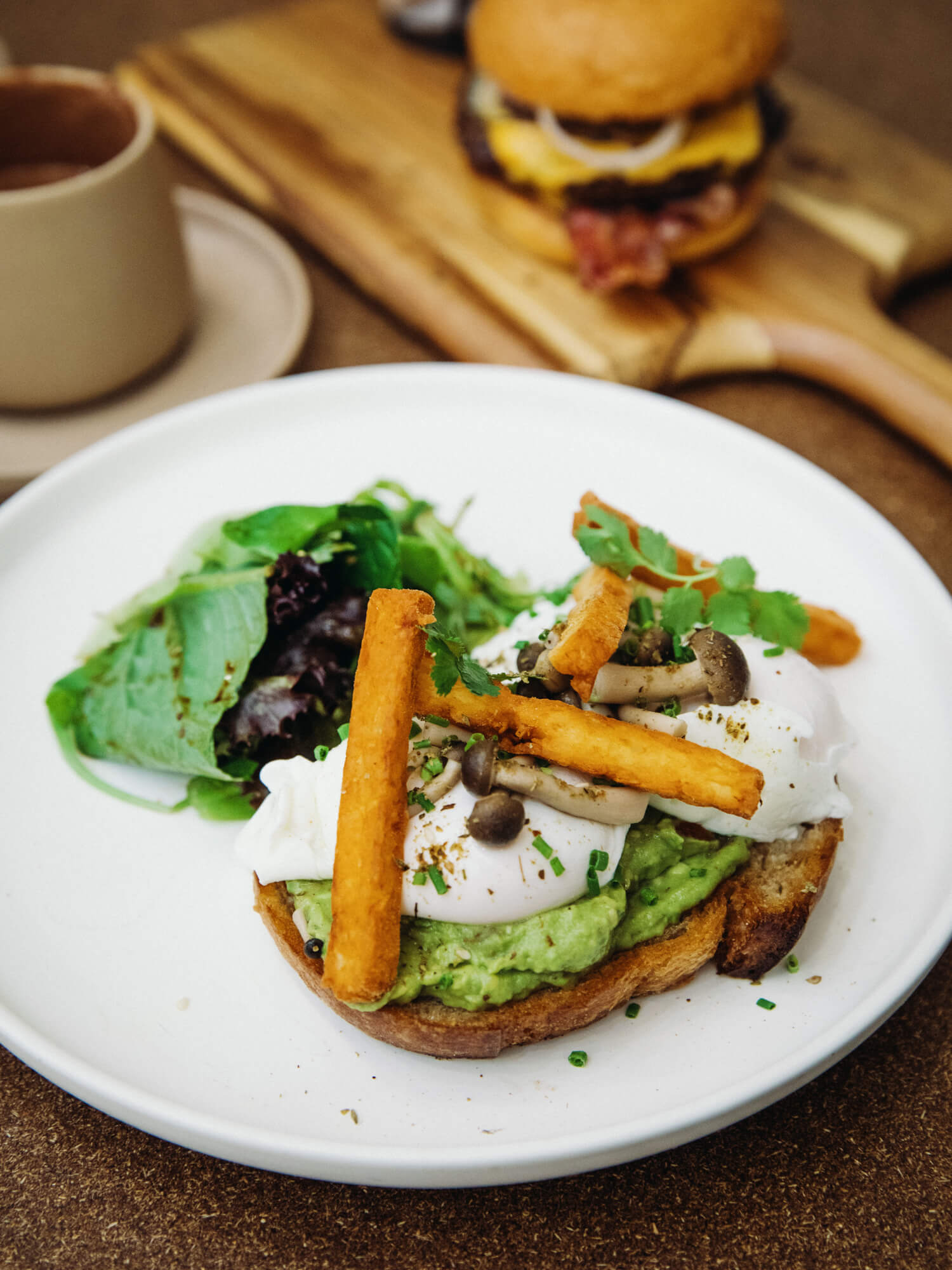 15. What does a typical day look like for you?
Interview with the media in the morning, then I go back to work. 
No, really! I go to the different locations, meet a lot of my head chefs and managers. Spend a lot of time with my heads, head of business development, head of creative, and liaising with people from overseas outlets. 
And I go to a lot of events, get to know people and support the community. 
Tonight (on the day of our interview), I have a pop-up, in support of a friend, at Tiong Bahru Bakery. Then I'll find somewhere to change into a gown, do my hair and makeup to attend a Prestige gala tonight. I end at 12am. And I was at the airport this morning at 8 with my producer who produced the Australia show (documenting my installation at The Art Gallery of Western Australia). 
I manage my own schedule. I still manage my own Instagram account, too. 
I have a flexible schedule — you just manage your time well. When there's a problem, you find a solution. 
When you work with a team of 50, you've to empower all your heads to make their own decisions, because they will always be asking you things. 
And if they make a mistake, you have to note that you've empowered them and you're ultimately responsible. 
It's always about cost; if someone makes a mistake, buys a board of the wrong size, then you incur S$300 and you start nagging…

I'm glad that our staff have stayed with us a long time. 
I have a young staff member, and I took a chance and sent her when she was 23 to open the Macau outlet because I believed she had a lot of talent. It jumpstarted her whole career and she jumped many hoops. She came back to help with Pure Imagination.
16. What do you do in your downtime — if you have any? 
I do yoga twice a week.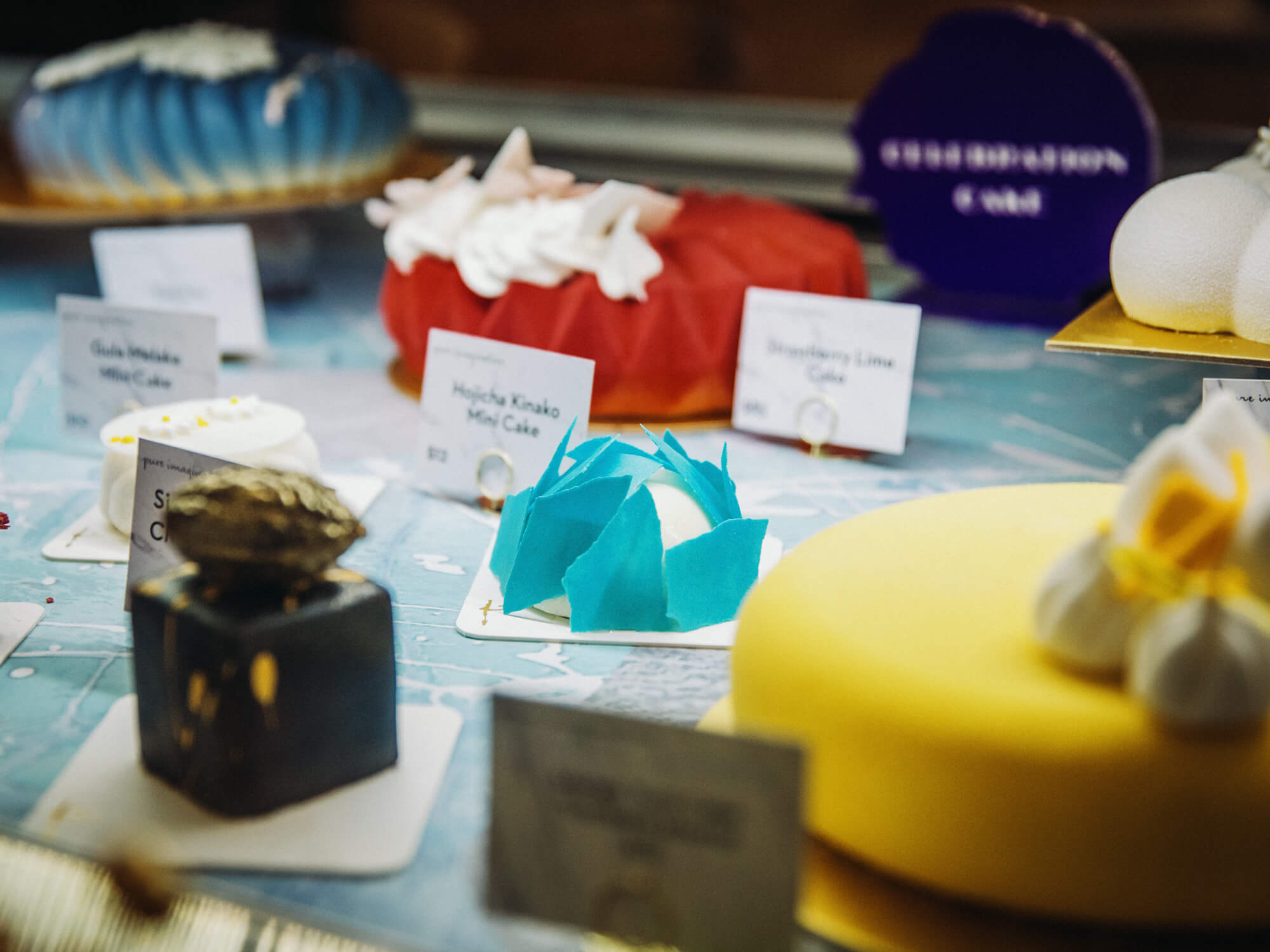 17. Singapore's dessert scene has come a long way. Any notable observations about the scene over the last decade?
It still needs a lot more originality. Singapore is a very trendy city and there are a lot of bakeries that work, which is great, but I think we really need to push that further. 
In that sense, even for plated desserts as an experience, we're still one of the few ones that do it.
18. What's something new you want to try?
I want to create a family. I need to look for the perfect other half first. 
Before, it was all about the brand, personal development. 
At some point in your life, you need to ask yourself what's really important. 
I'm actively looking. Let's see what happens at tonight's gala! I can't do online dating, for sure.
19. Best — and worst — thing anyone has said about your desserts?
Too sweet, too cold, too small… so many things. It's okay. As creatives, we need to be confident in putting out our products. 
Our success has shown that we're confident in what we're putting out; if not, we wouldn't be around for the last 15 years.
20. What do people misunderstand about you?
They think I'm very fierce. I can be when I need to, but most of the time, I'm chill.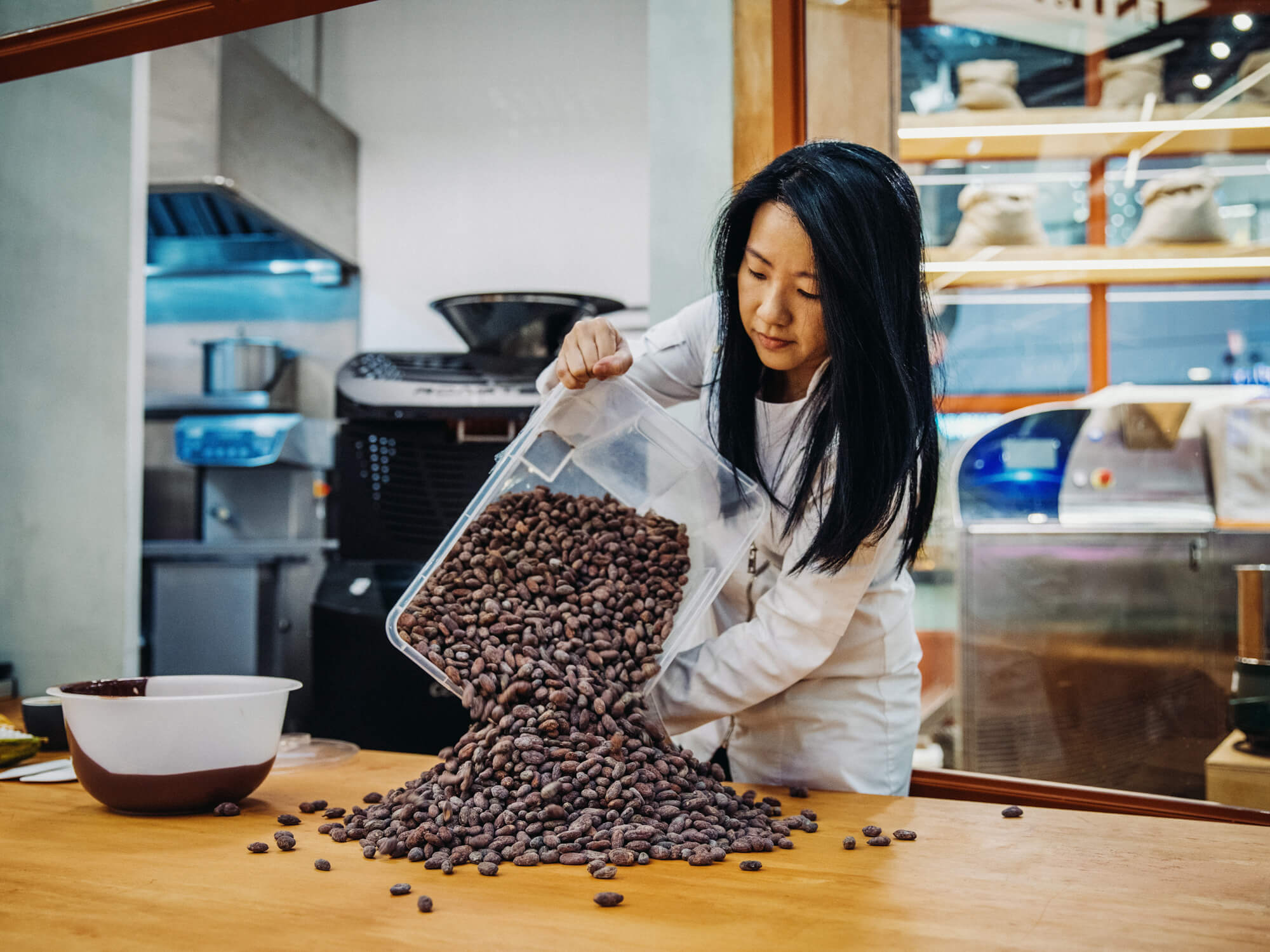 Janice Wong Pure Imagination
Great World, B1-K119, 1 Kim Seng Promenade
Nearest MRT station: Great World 
Open: Monday to Sunday (10am to 9pm)
Great World, B1-K119, 1 Kim Seng Promenade
Nearest MRT station: Great World 
Open: Monday to Sunday (10am to 9pm)