Coffee in edible cups: Popular Melbourne cafe Puzzle Coffee lands in Singapore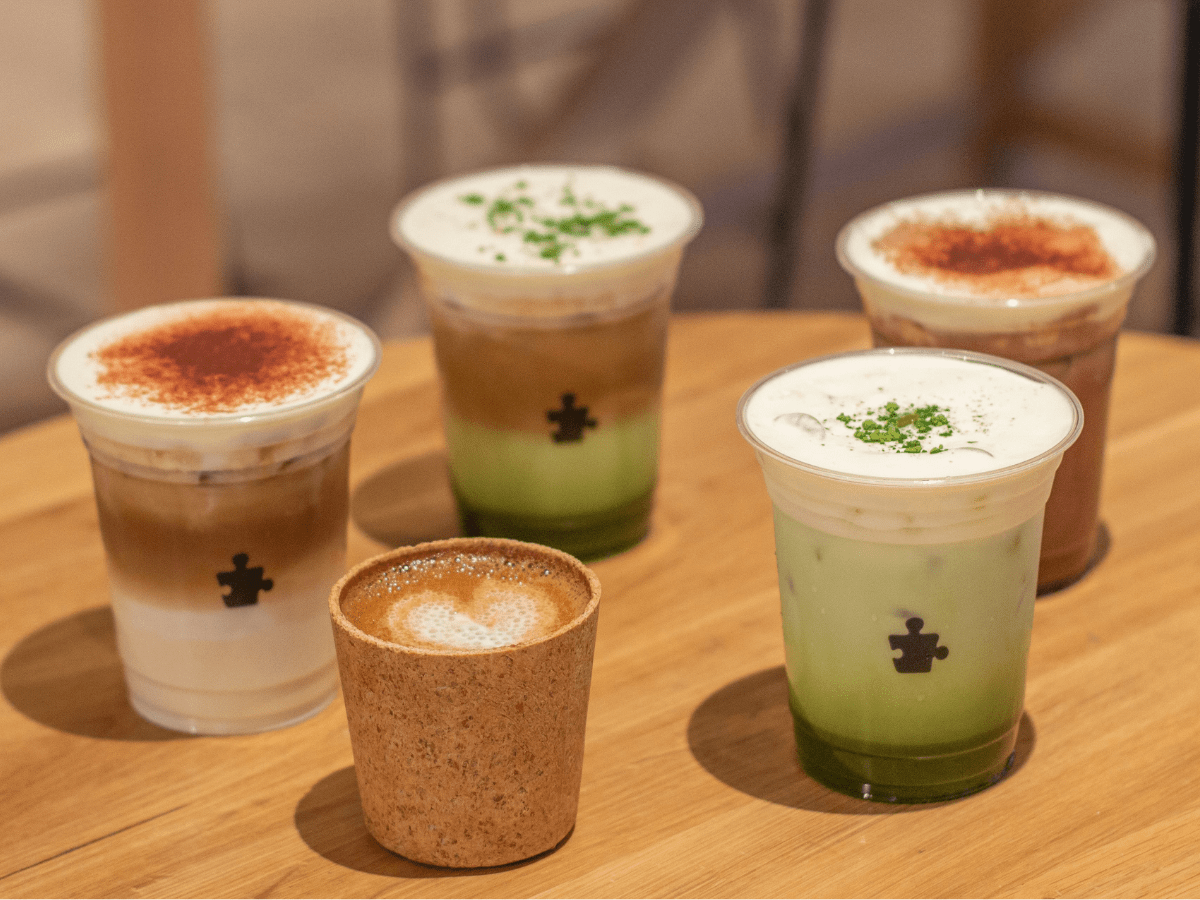 If you've been to Melbourne, Australia, chances are you would have tried, or at least heard of, specialty cafe Puzzle Coffee. 
Good news for coffee lovers: It's now at Ion Orchard mall in Singapore, and it promises to offer the same vibe and coffee quality that you enjoyed down under.
"It is our wish that Puzzle Coffee can bring the same joy to all Singaporeans and customers who miss and love Melbourne, and we look forward to brewing for them," said its founder Benson Siong in a press statement.
The coffeehouse is known for its socially responsible bean-to-cup initiatives, such as producing and using only compostable and biodegradable coffee cups and straws made from plant pulp, as well as planting a tree for every 100 cups of coffee sold. 
And of course, its coffee, which is freshly roasted weekly and made from fairly traded coffee beans sourced directly from farmers.
The Singapore outlet, launched on Tuesday (Nov 22), marks Puzzle Coffee's first international store and fifth outlet so far. The other four are in Melbourne.
Fans were first teased about the Singapore outpost on Oct 16. The brand shared an Instagram post featuring the iconic Merlion, with a caption announcing its impending opening at Ion Orchard. 
The 20-seat store features wooden textures and earthy tones, exuding a warm and calming ambience. Only recycled, upcycled or repurposed materials were used whenever possible. Its artfully latticed counter, with stools modelled after puzzle pieces, lend a modern touch to the space.
The menu here will be similar to the one in Melbourne.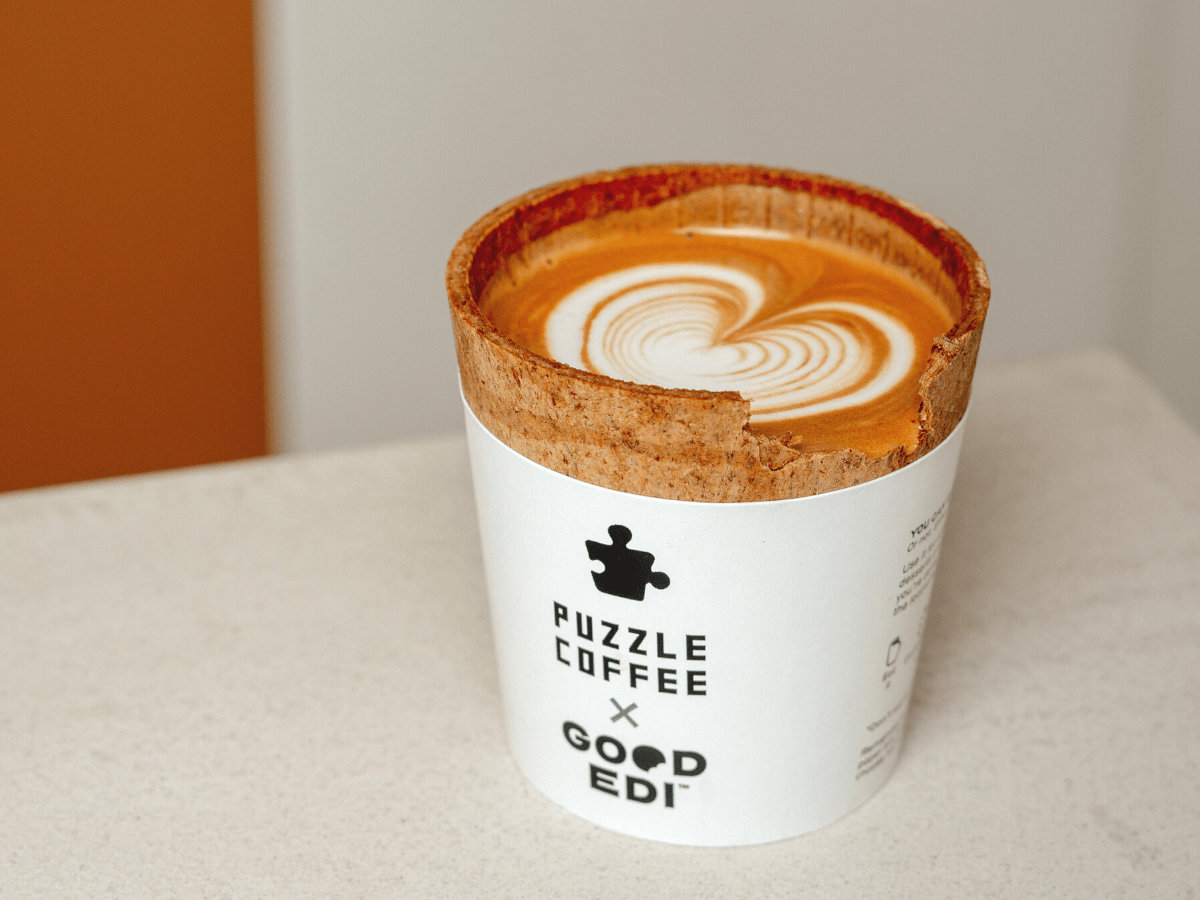 Coffee lovers are most looking forward to the brand's signature edible cup. Made of oats and grains, the fully edible cup (available with your coffee for an extra S$3) can be consumed along with your coffee, or used as compost. This is in line with the brand's commitment towards reducing one's carbon footprint.
As for what's on the menu, you can expect a range of well-loved signature brews.
The coffee bar is helmed by Singaporean head barista Belle Anne Lim, a seasoned practitioner with seven years of experience at renowned Melbourne coffeehouse Bench.
Must-try options include Puzzle Coffee's signature blend of creamy white coffee (from S$6), single-origin black coffee (from S$5) and mocha (from S$6.50). 
A selection of pour-over coffees (from S$7) is also available. This includes single-origin brews and the Ninety Plus Gesha range from Panama.
Its magic (S$6) coffee — an off-menu double ristretto topped with steamed milk — is also a popular favourite that's not to be missed.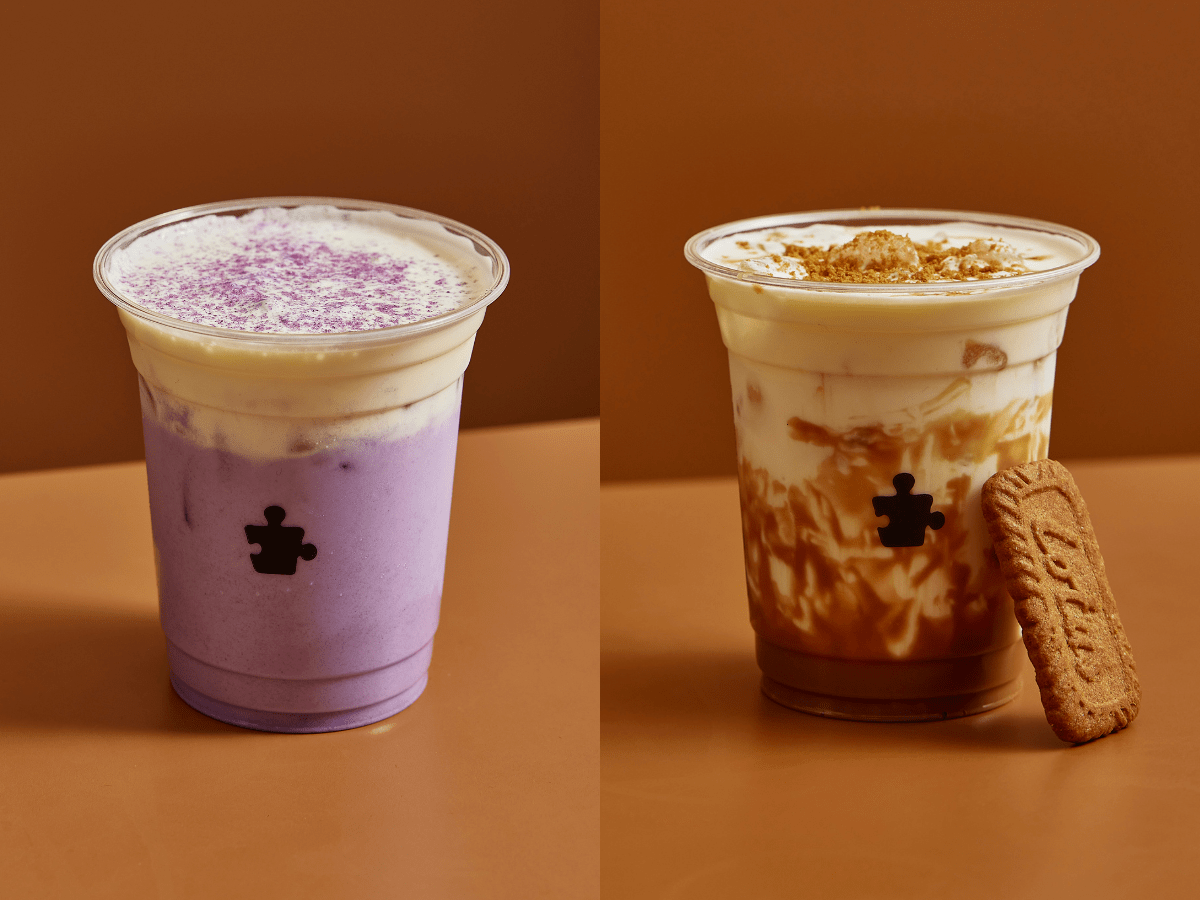 For those who prefer lattes, you can grab one of Puzzle Coffee's delightful specialty lattes, such as the chai latte (from S$6), black sesame latte (from S$6) or biscoff latte (from S$6.50).
Or try the all-new Singapore-exclusive purple sweet potato latte (from S$6.50) made from dehydrated purple sweet potato that's rich, mildly sweet and creamy.  
In collaboration with Bakery Artisan Original, Puzzle Coffee will be serving a series of freshly baked pastries, such as a ham, cheese and tomato croissant and kaya croissant, to accompany your favourite cup of joe.
While there, you can buy a range of Melbourne-roasted coffee beans, including the brand's signature Riddle Blend, and seasonal single origins from around the world, to make your favourite brews at home.
Book a ride to Puzzle Coffee.
Ion Orchard, B1-38/39, 2 Orchard Turn
Nearest MRT station: Orchard
Open: Monday to Sunday (10am to 7pm)
Ion Orchard, B1-38/39, 2 Orchard Turn
Nearest MRT station: Orchard
Open: Monday to Sunday (10am to 7pm)
---