Review: Cedric Grolet's new pastry shop falls short in some areas, but it belongs in the bucket list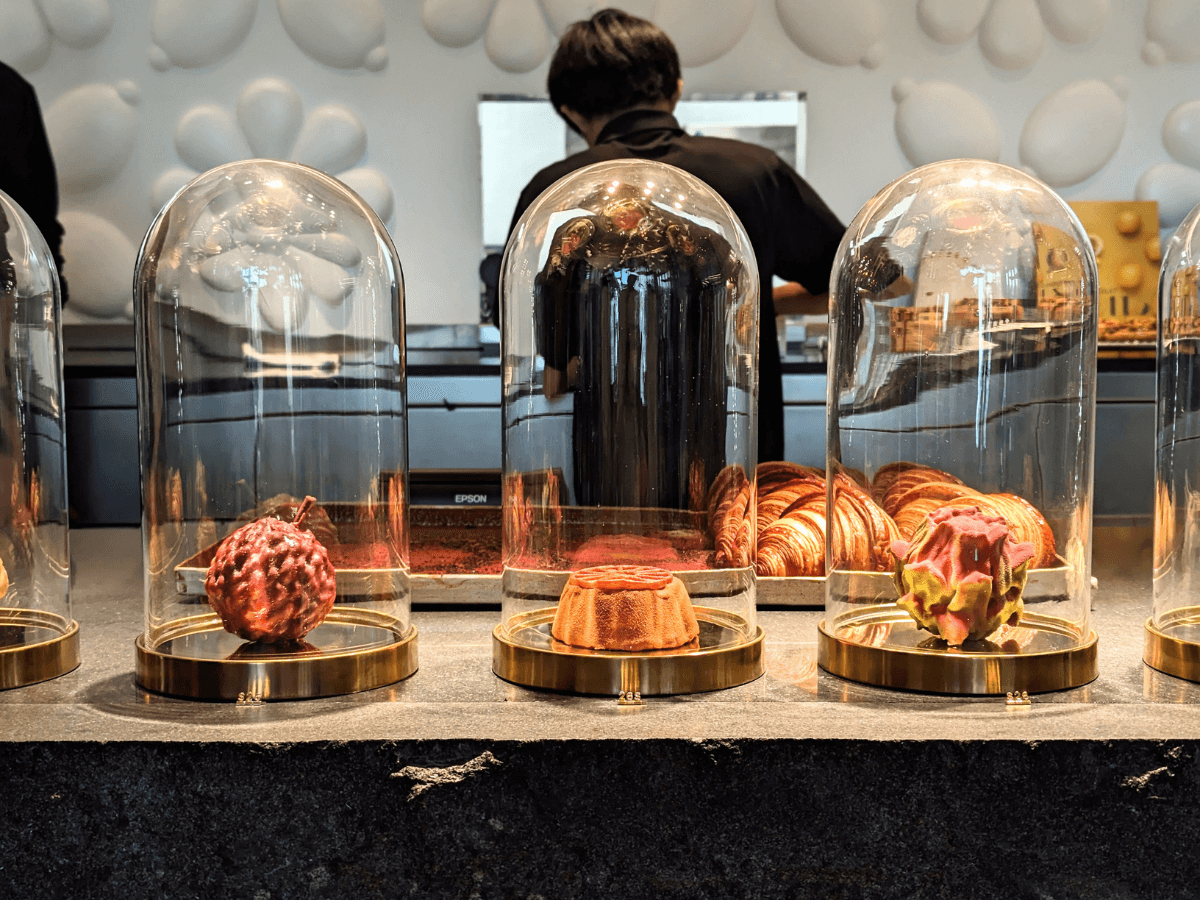 World's Best Pastry Chef Cedric Grolet opens first Asian outlet in Singapore
He's known for his hyper-realistic trick-eye fruit and flower lookalike creations
You'd have to contend with steep prices for quality ingredients, brilliant techniques and Parisian goodness here in Singapore
London, Paris and Singapore now have more in common. These are the only cities worldwide where one — with some luck and determination — can indulge in the creations of Cedric Grolet.
Crowned World's Best Pastry Chef in 2018, the 38-year-old Frenchman Cedric Grolet has since launched four eponymous patisserie — with Singapore being his latest and only Asian outpost — while multiplying his Instagram following tenfolds to more than eight million.
Time and money are usually two ends of a spectrum: What you save with money, you often pay with time. Yet, with queues forming at 6am and bakes starting at S$8, Cedric Grolet is asking for both. So what gives? Quality? Experience? Or perhaps, pure disappointment?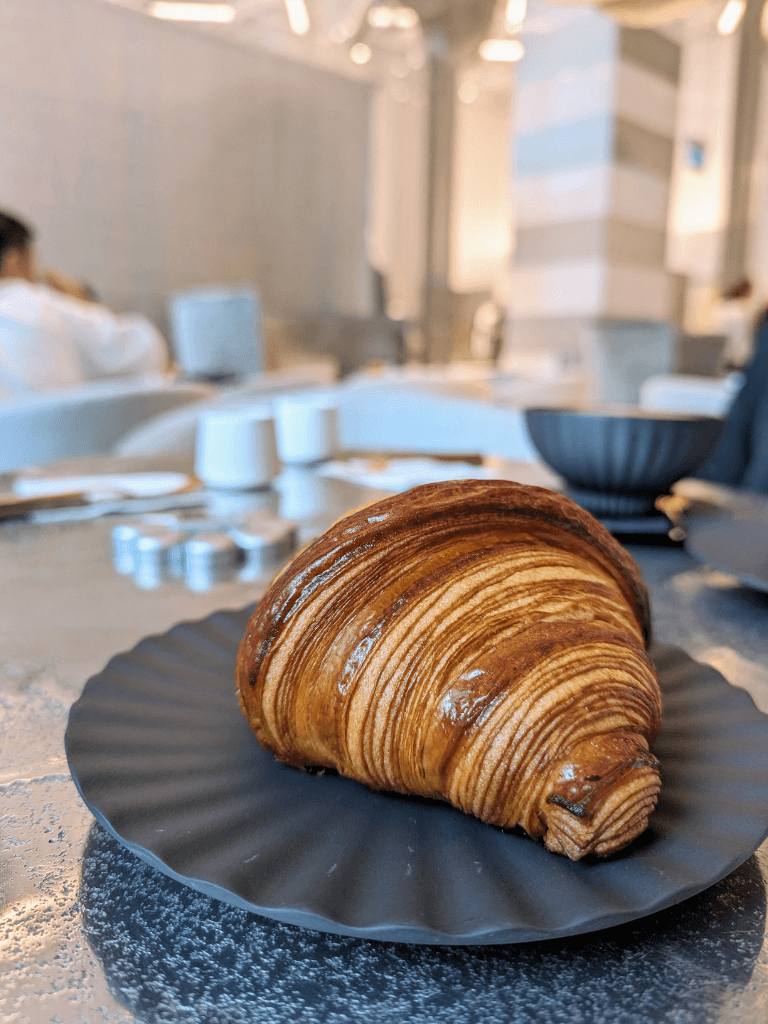 Since launch, Cedric Grolet Singapore has drawn queues upwards of two hours as "pilgrims" in the likes of restaurateurs, socialites, and professional and amateur bakers from across the region descended on the 40-seater to meet the chef himself and to experience the photogenic trompe-l'oeil (illusion) treats that Grolet is known for in the interwebs. 
The patisserie sits on the ground floor of the recently opened Como Orchard, some 150m away from the hustle of Orchard Road. 
Before laying your hands on the sweet treats, expect to brave one of three queues — online dine-in reservations that are usually booked out weeks ahead; online click-and-collect, which avails you to the life-like fruit and flower pastries, but excludes viennoiseries such as the croissant; or the snaking walk-in queue without guarantee as to what you might walk away with.
While long queues are common to all of Grolet's outlets, some pastries are Singapore-exclusive, such as the lychee and dragonfruit (a nod to the tropical climate).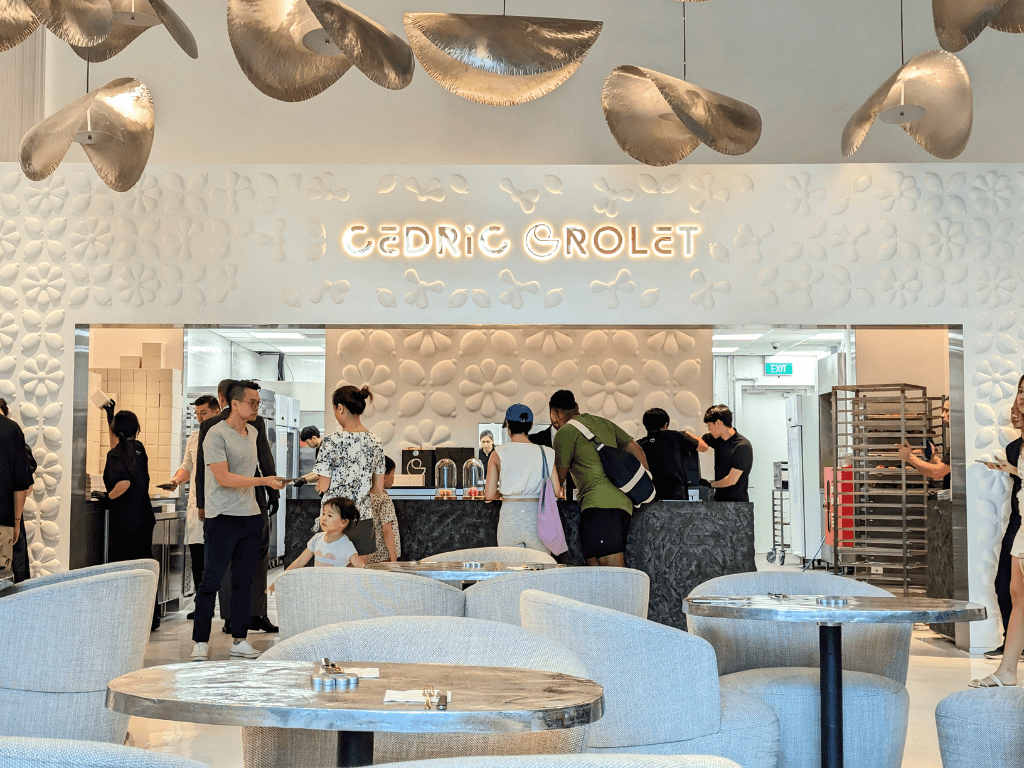 Stepping in, you will be greeted by a short flight of black spiraling steps that eventually opens into the glowy, white dining space overlooking the kitchen and counter display. Adorned with flower motifs on the walls and ceiling lamp shades reminiscent of flower petals, the cosy interior serves as a warm welcome to Cedric Grolet Singapore. 
The monochromatic theme, alongside soft music, bright lighting and low-set seating, calms the senses for a slow, carefree dining experience. Attention to detail extends to the engraved cutlery, gold foil-imprinted napkin and even mini madeleines for those in line. 
All that sets the stage for good things to come — and rest assured the team definitely delivered.
As part of the Sweet breakfast set (S$60), we were treated to a croissant (S$8 ala carte), a waffle flower (S$26 ala carte) and two beverages (one hot and one cold).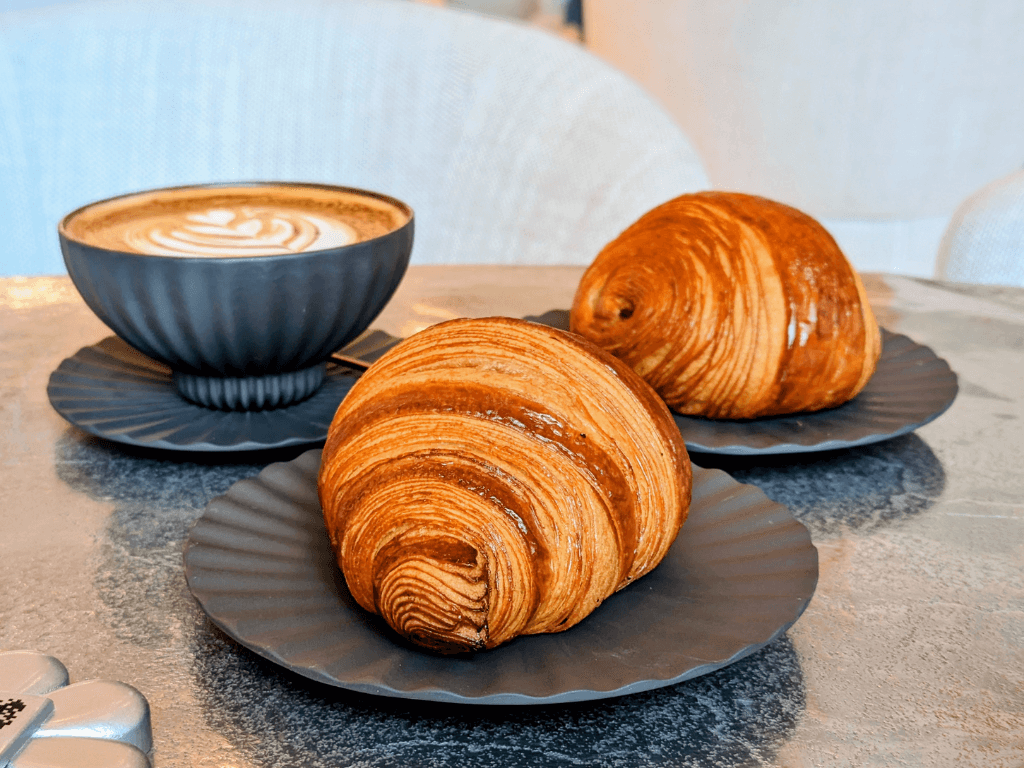 Baked to golden perfection, the croissant did not disappoint visually and on the tongue. With a flaky exterior and chewy body, a cross-section of the croissant reveals the immaculate execution of dough lamination within. 
Have it on its own to savour the buttery aroma or dip it in cappuccino to let the soft doughy body shine. Meanwhile, cocoa-lovers can opt for the pain au chocolat (S$12 dine-in, S$10 takeout) featuring dark chocolate folded between the eye-watering layers of dough with the same glossy top.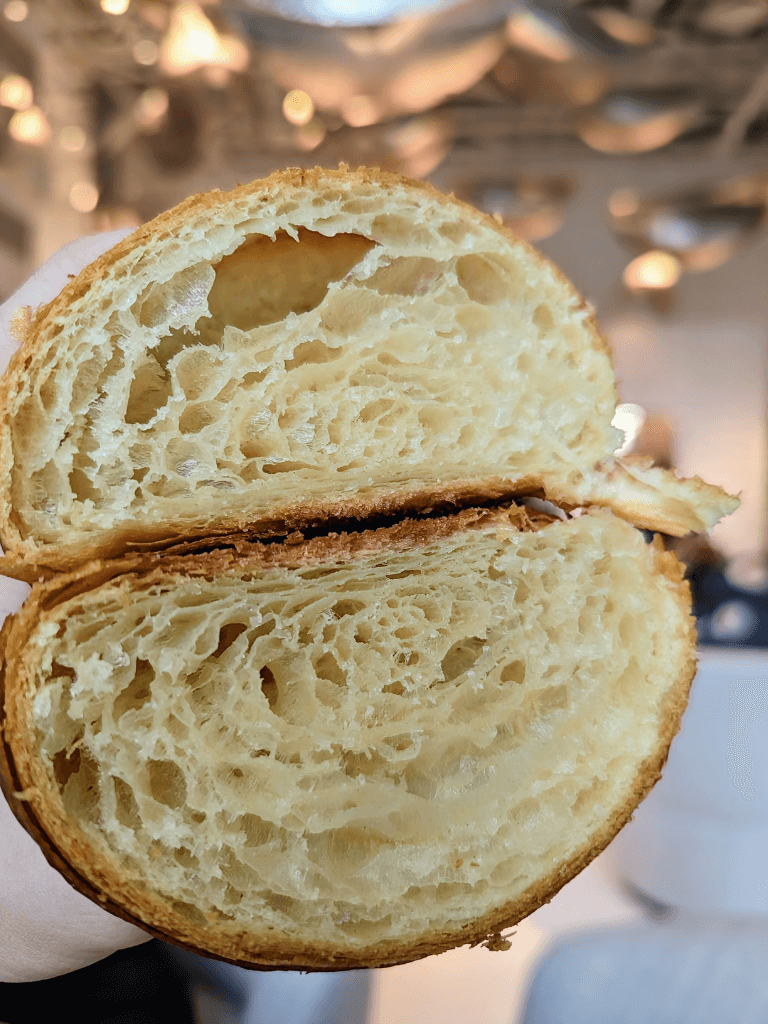 What sets the viennoiserie apart is in its gentle flakiness (not piercing crunchiness), its fluffy, chewy body (not empty airiness), buttery taste profile (not flavourless) and how it is not oily to the touch, suggesting a well-proofed dough. These bakes retain their crispness even as they cool to room temperature.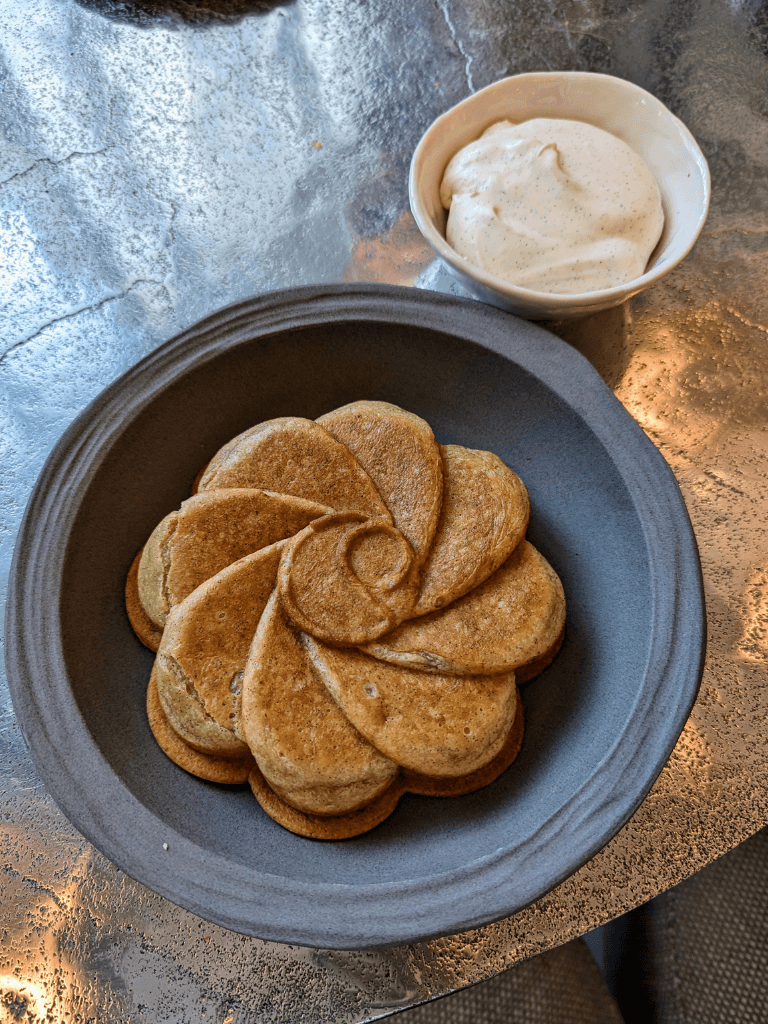 As we swept the remaining crumbs off the plate, the waffle flower was promptly served alongside a generous dollop of vanilla chantilly. We were ready to be disappointed; instead we were pleasantly surprised.
The crunchy exterior of the waffle coupled with the warm doughy filling contrasted well with the light chantilly cream. Specks of vanilla could be seen in both the waffle and the cream, yet the flavour was not overpowering. It didn't taste artificial nor was it sweet, it was just a pleasant inviting aroma that draws you in with each bite.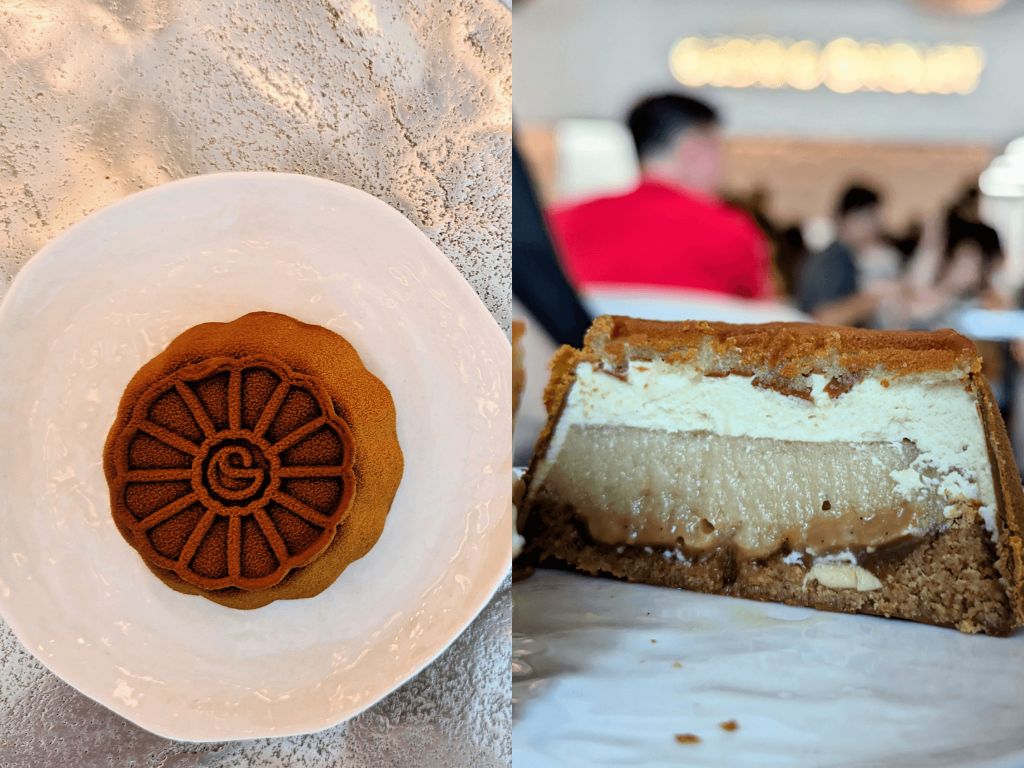 With the Mid-Autumn Festival fast approaching, the mooncake (S$28 dine-in, S$26 takeout) was introduced as a seasonal special. 
It is, of course, a trompe-l'oeil, so in place of lotus paste and baked skin, Grolet adopted a base of peanut praline for the dark roasted profile that contrasts with the banana filling (using fresh bananas) for a touch of sweetness and acidity. It is topped with light peanut ganache and encased in a thin powdered chocolate shell. 
It was smart, interesting and an eye-opener. The interplay of flavours and textures, as well as the silkiness of the ganache, stood out.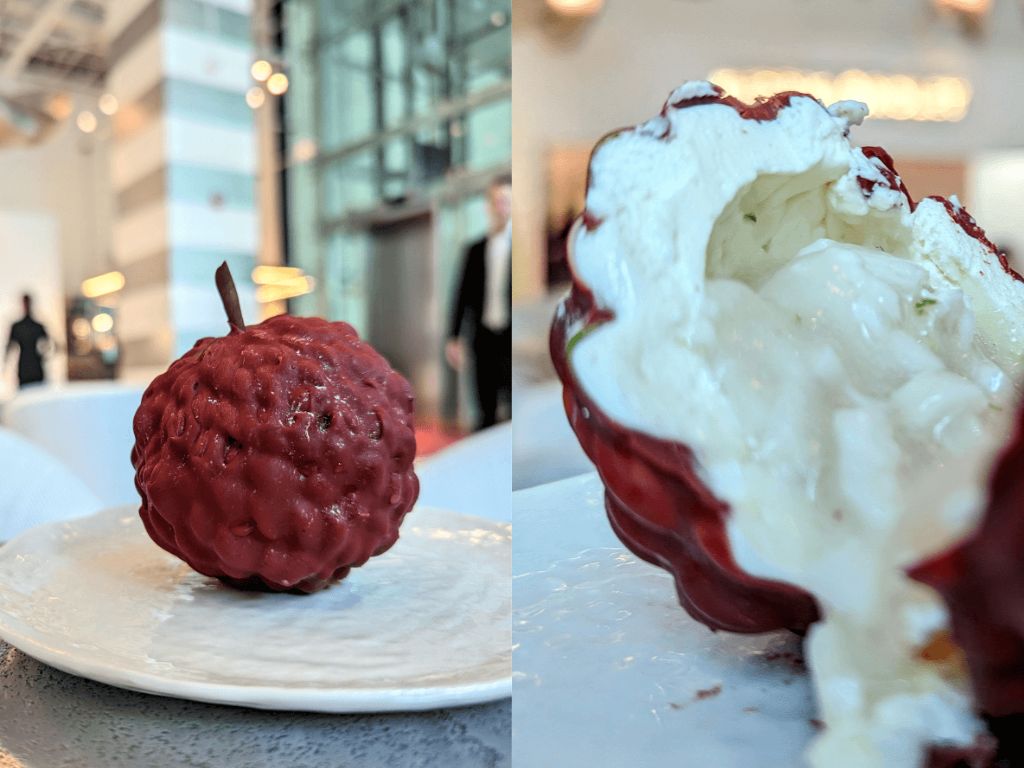 Finally, the lychee-in-a-lychee lychee fruit sculpture (S$28 dine-in, S$26 takeout) was an absolute delight. With minimal refined sugar, the velvety coconut ganache complements the flowy lychee gel (of fresh lychee) for a refreshing experience and ultra smooth mouthfeel. Altogether, the dessert is well balanced and lightweight, leaving you satisfied without feeling guilty.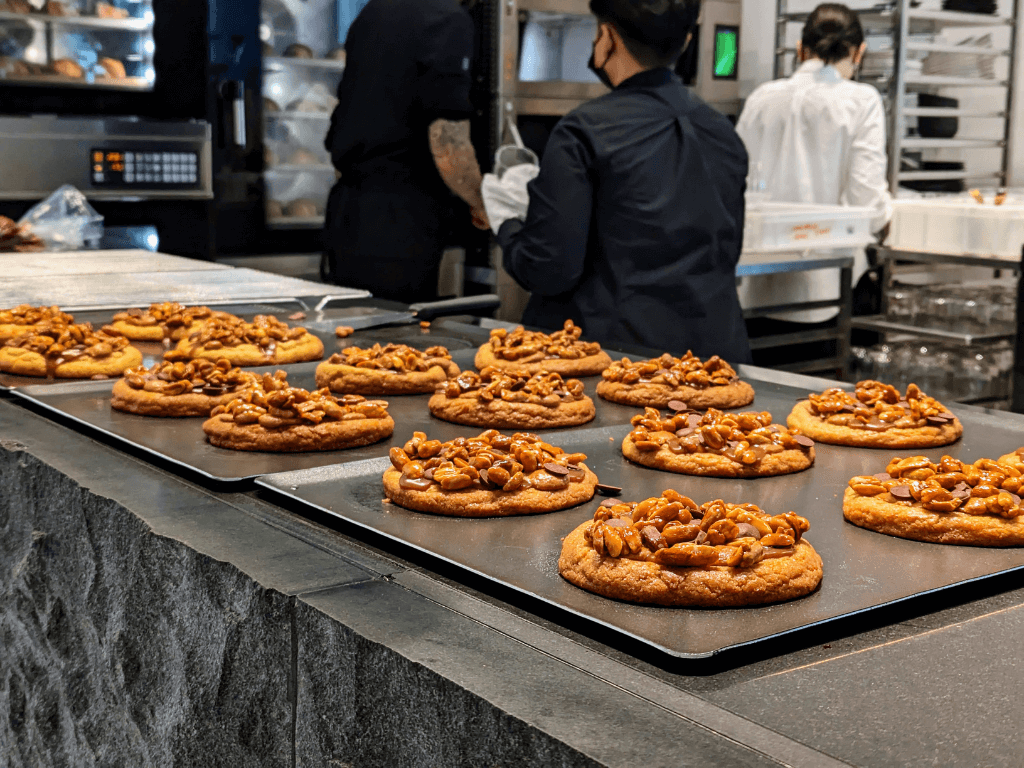 There is no doubt that each of the creations were delightful and brilliantly executed. They call for great skills, given the challenge to minimise sugar in the recipe (and use all-natural ingredients). 
The bakes shine not in the outburst of flavour, but in the delicate balance that comes together to form a whole, and in the interplay of textures. Yet the steep pricing, subtle flavour profile and the niche technicalities might mean that the team is speaking to a limited audience. 
Cedric Grolet has his sights on "artisanal pastry, not industrial pastry", so it never was and never will be your everyday bakery. 
As the establishment aims to do good by its bakes, pushing limits and imagination, consumers sometimes become collateral damage — long queues, staff who were persistently unsure of what's available and popular items that quickly sell out without a predictable baking schedule.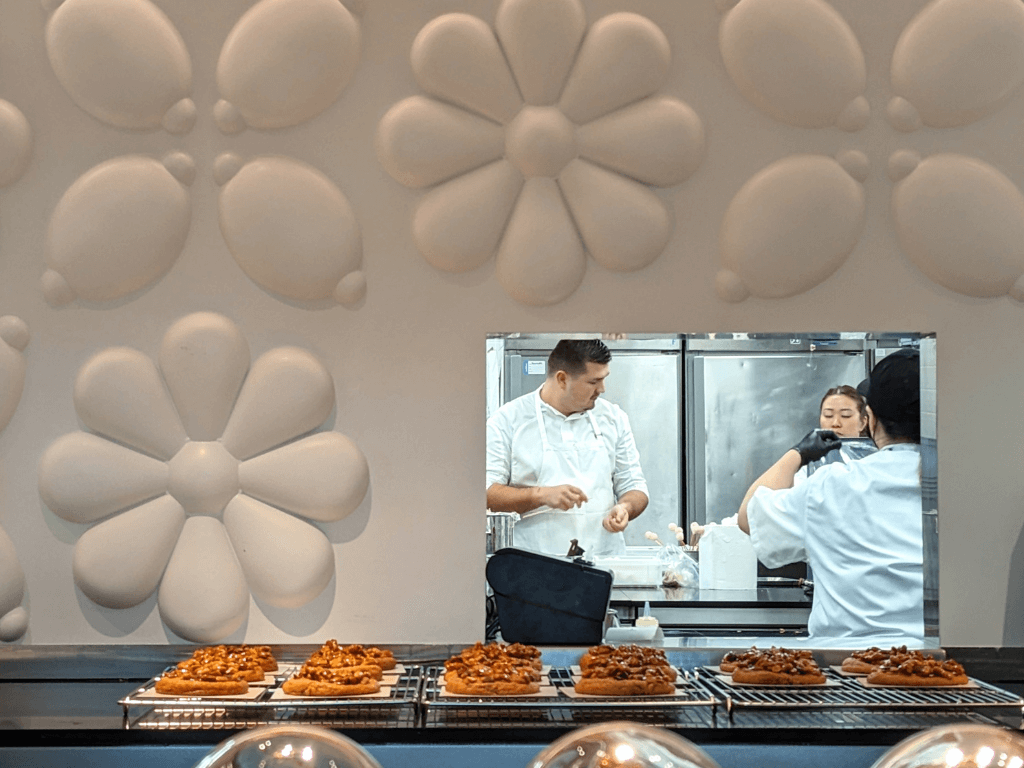 Nonetheless, this is the price for a taste of Parisian excellence here in Singapore, and it's probably worth the occasional indulgence. 
Meanwhile, Singapore has its share of internationally recognised pastisser, you can find them round the corner at eponymously named Janice Wong (three-times Pastry Chef of the Year), Tarte by Cheryl Koh (2016 Asia's Best Pastry Chef) and Le Matin (by ex-Noma pastry chef Mohamed Al-Matin).
Our quick takes
Is it conducive to conversation? Yes, this is perfect for a slow afternoon chat over coffee and pastries.
Is a reservation necessary? Reserve online to secure a seat. While walk-ins are available, do expect queues. 
How to get there? It's a six-minute walk from Orchard MRT station.
Como Orchard, Level 1, 30 Bideford Road
Open: Wednesday to Sunday (8am to 6pm)
Como Orchard, Level 1, 30 Bideford Road
Open: Wednesday to Sunday (8am to 6pm)
---