Review: The Padangton in Bugis makes a lamb shank rendang Wellington that's all kinds of amazing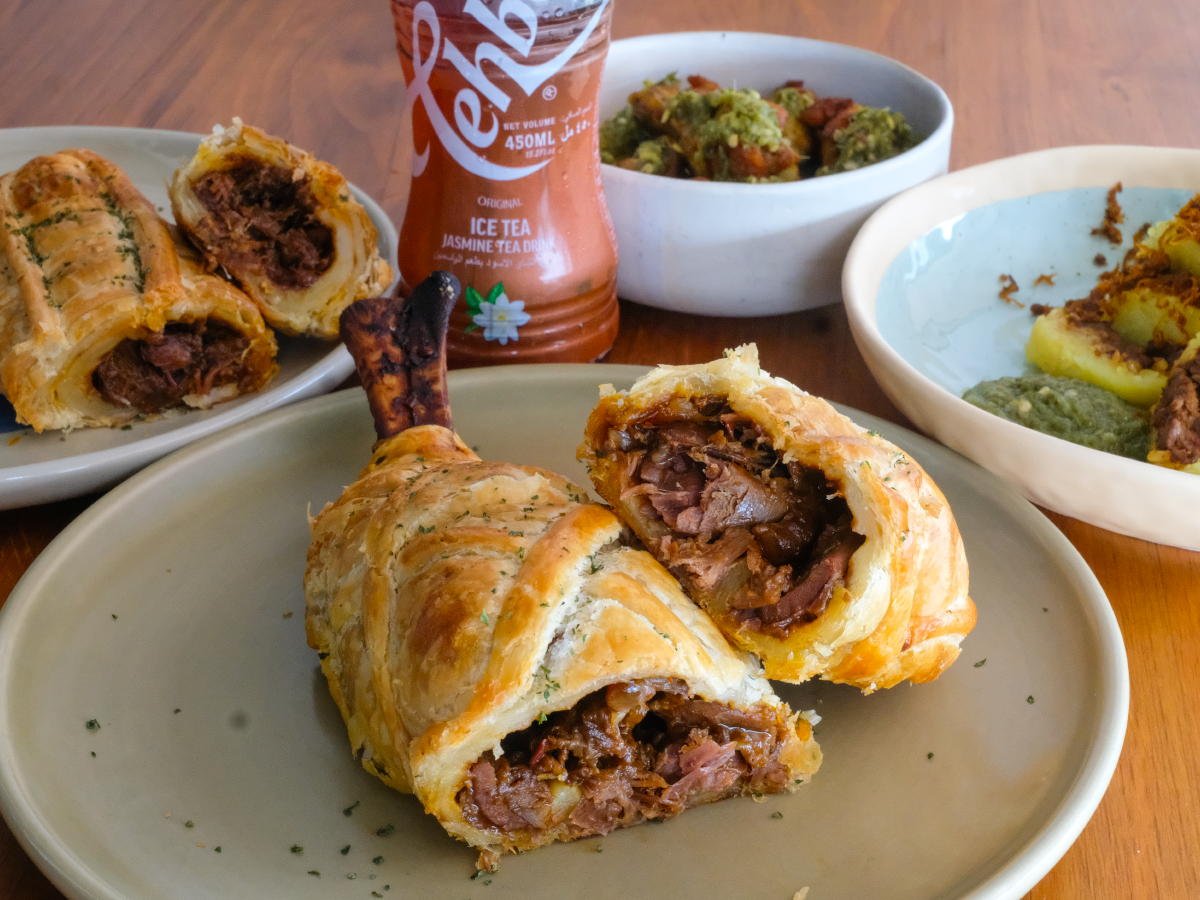 This Muslim-owned restaurant near Kampong Glam serves Indonesian food with a modern twist
The star here is the "padangton", a take on the British Wellington dish with lamb, beef, and chicken rendang
Other delicious dishes include the sambal ijo drumlets and pulut sushi
I don't know what it is about food from the Malay Archipelago, but they make for really good cross-cultural Asian-Western mashups. Case in point: Satay hotdogs, buah keluak burgers, laksa pasta, and now, rendang Wellingtons, specifically at The Padangton.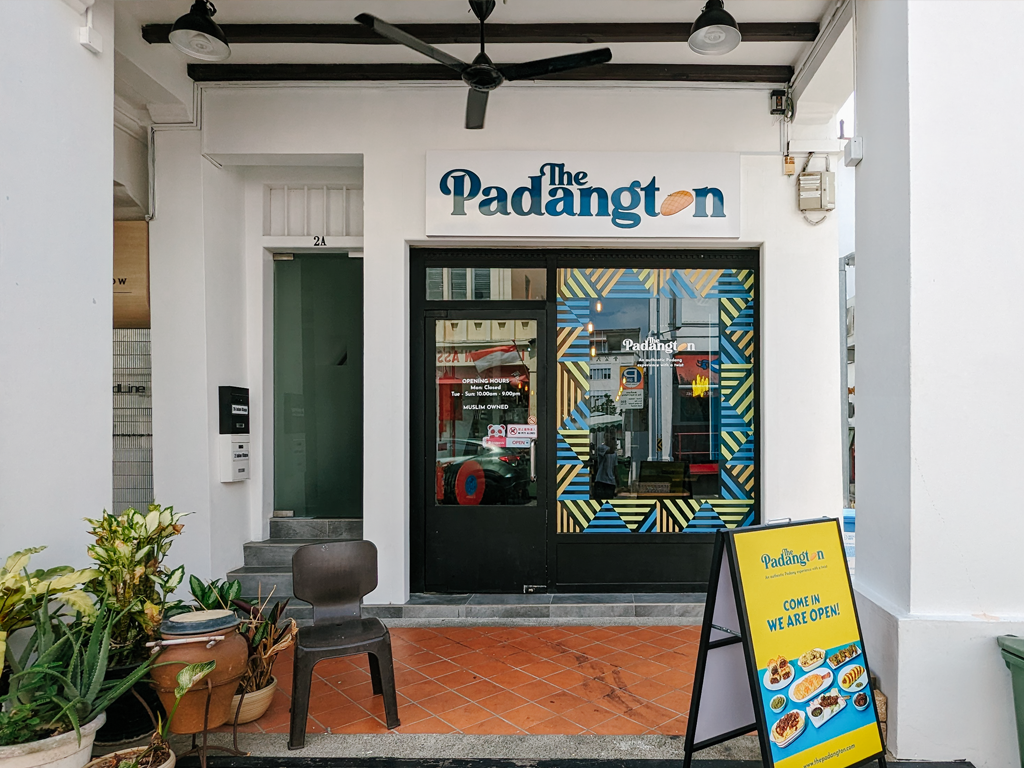 The Padangton started off as a pop-up at CelebFest Ramadan, which took place at Suntec City in April this year. 
After positive feedback and a bit of newfound fame on TikTok (where videos of its gorgeous lamb shank rendang encrusted in flaky and buttery pastry have garnered thousands of likes), the owners have upgraded to a brick-and-mortar restaurant along Jalan Klapa.
The "padang" in its name refers to the West Sumatra capital of Padang, where the Minangkabau people first developed rendang (and also the popular nasi padang). As for "ton", it comes from, well, beef Wellington.
The rendang served here comes from a family recipe — one of the co-owner's mothers is of Padang descent.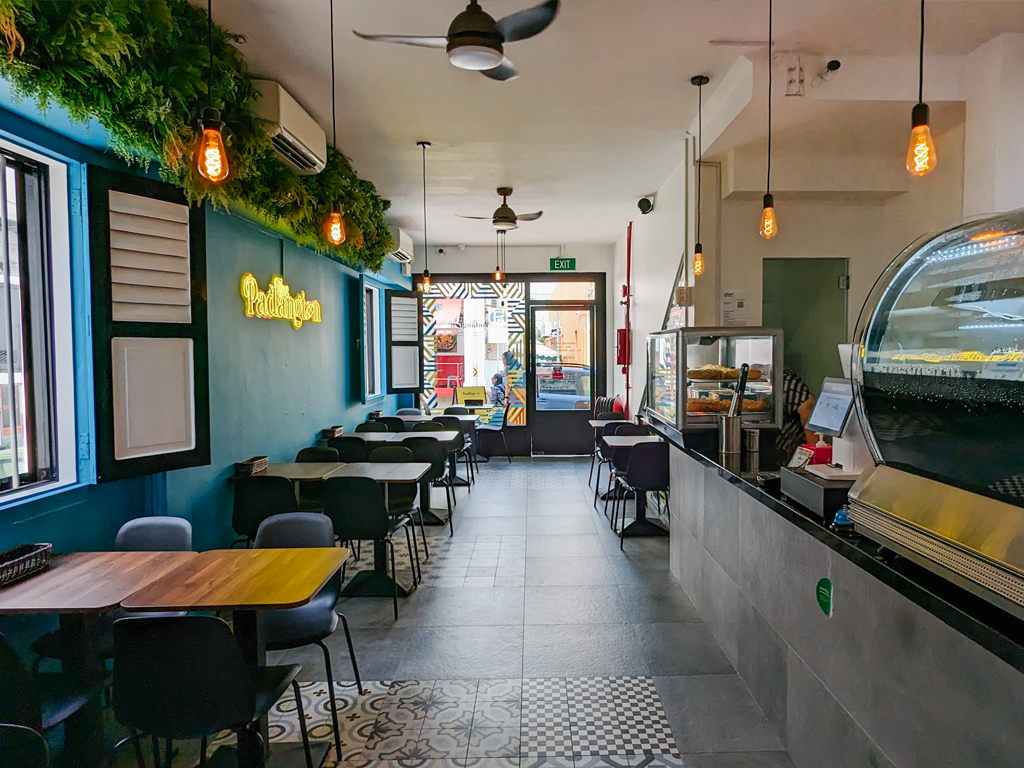 The Padangton is a wonderful spot worth travelling down for, especially if you enjoy rendang and other Padang dishes. The lamb shank padangton, in particular, is unique and a whole lot of fun to eat. 
The dishes here are wonderful for sharing; plus, you'll need several stomachs to try all of the dishes here.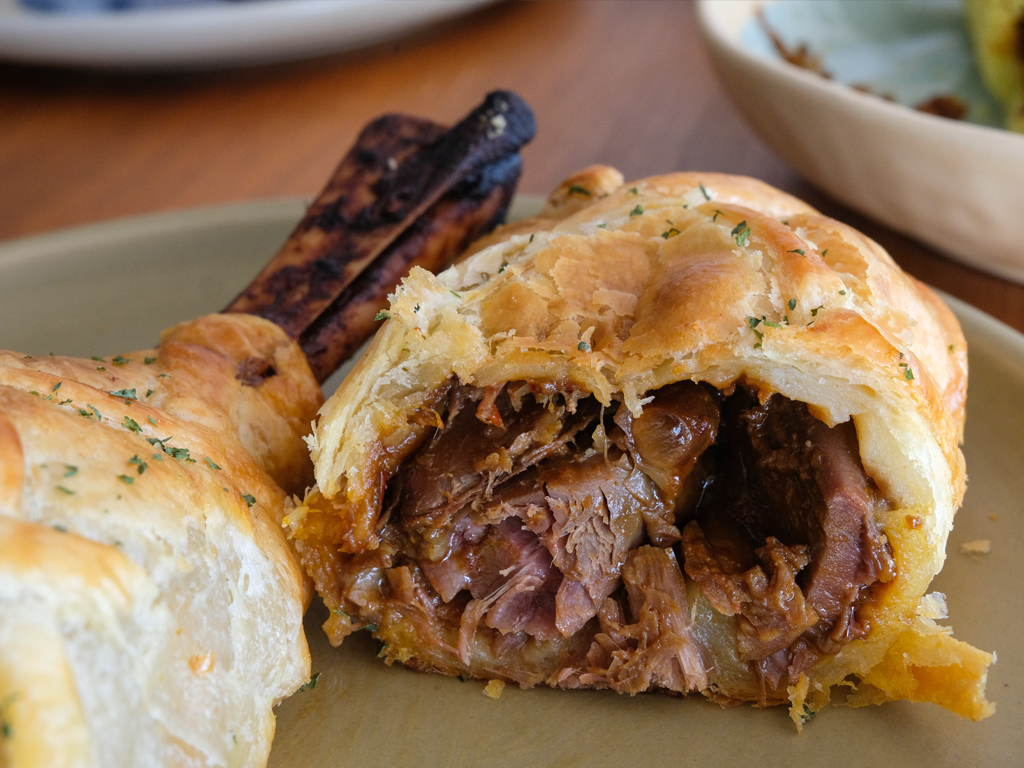 The lamb shank rendang padangton (S$27) is clearly the showstopper here. Slow-cooked in an authentic Padang style, you get tender and literal fall-off-the-bone soft lamb that's all kinds of amazing. 
And of course, the puff pastry that makes a Wellington a Wellington, is delectable here, too. It's crispy and flaky, but with enough heft to hold in the meat and its juices without getting soggy. Unlike the English classic, there's no duxelle (a sort of mushroom pate) coating the meat. 
It's less curry-like than what you'd usually get at a nasi padang stall, but the flavour is just pure rendang, beautifully cooked with a strong coconut flavour. It's punchy with aromatics and spices, and there's none of that typical gaminess of lamb.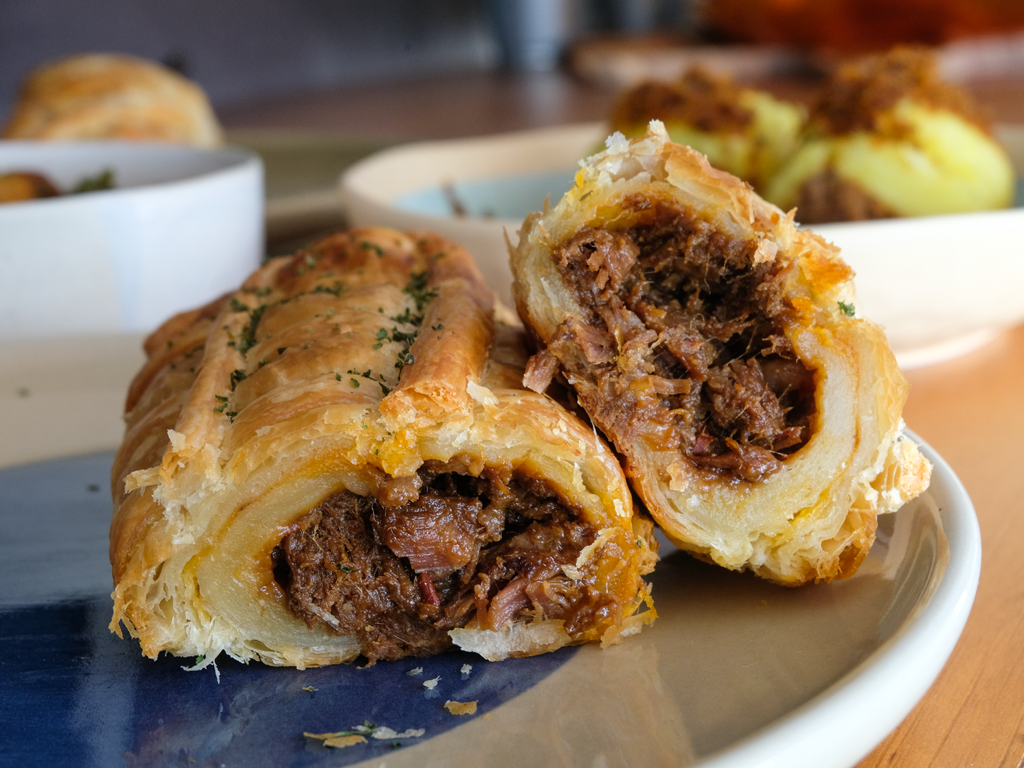 The beef rendang padangton (S$14.50) is another beast of its own. The mildly sweet rempah is more addictive than the lamb shank's — you can taste the deep and succulent flavour of beef shin that's rich with spices, chilli, and coconut milk. 
Encrusted in the golden pastry, it's an incredible beef rendang pie that's worth every dollar.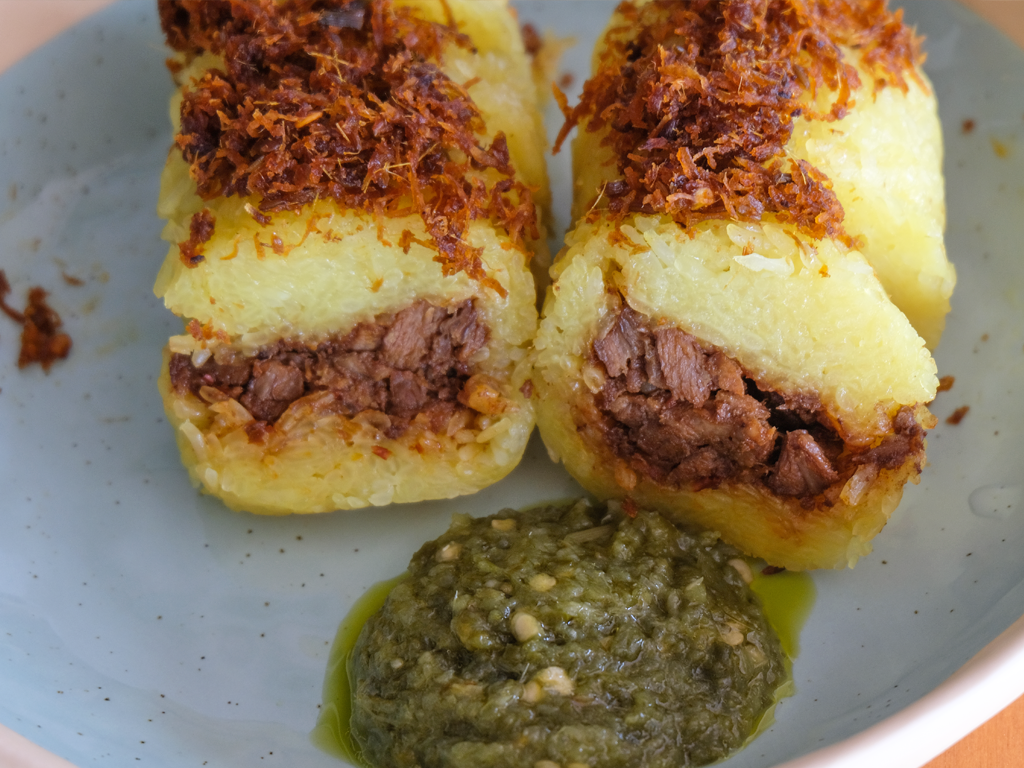 Another one that's good for sharing is the sushi pulut rendang padang (S$12.50 for eight). Savoury pulut is made with glutinous rice boiled in coconut milk and earthy turmeric and molded into sushi rolls filled with slow-cooked beef. 
The accompanying serunding (grated coconut cooked with chilli) is warm and sweet with just the slightest bit of heat. It's incredibly tasty on its own, but you can dip this in more sambal ijo for a more complex flavour.
The dish is supposed to be inspired by sushi — the green chilli and serunding presumably represents wasabi and seaweed topping, but I say the whole thing tastes a lot more like bak chang (Chinese rice dumplings).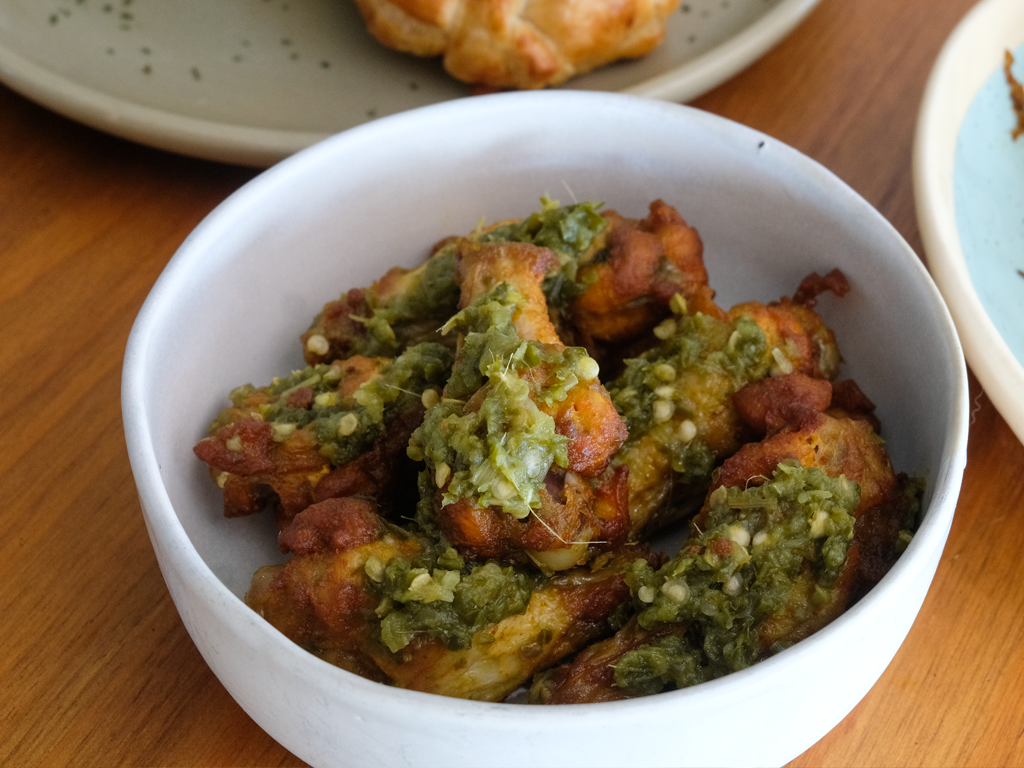 The padang drumlets sambal ijo (S$8.50 for six) makes for good sharing, but they're so delicious I could wolf them down by my lonesome. 
The chicken drumlets are well-marinated and juicy, despite being baked instead of freshly fried. But it's the sambal ijo, made from young green chilies, that does it for me. 
It's milder than regular sambal, and also packs a different kind of heat. Rather than a burn, this delicious green chilli paste is tangy with a fresh zing that kept me coming back.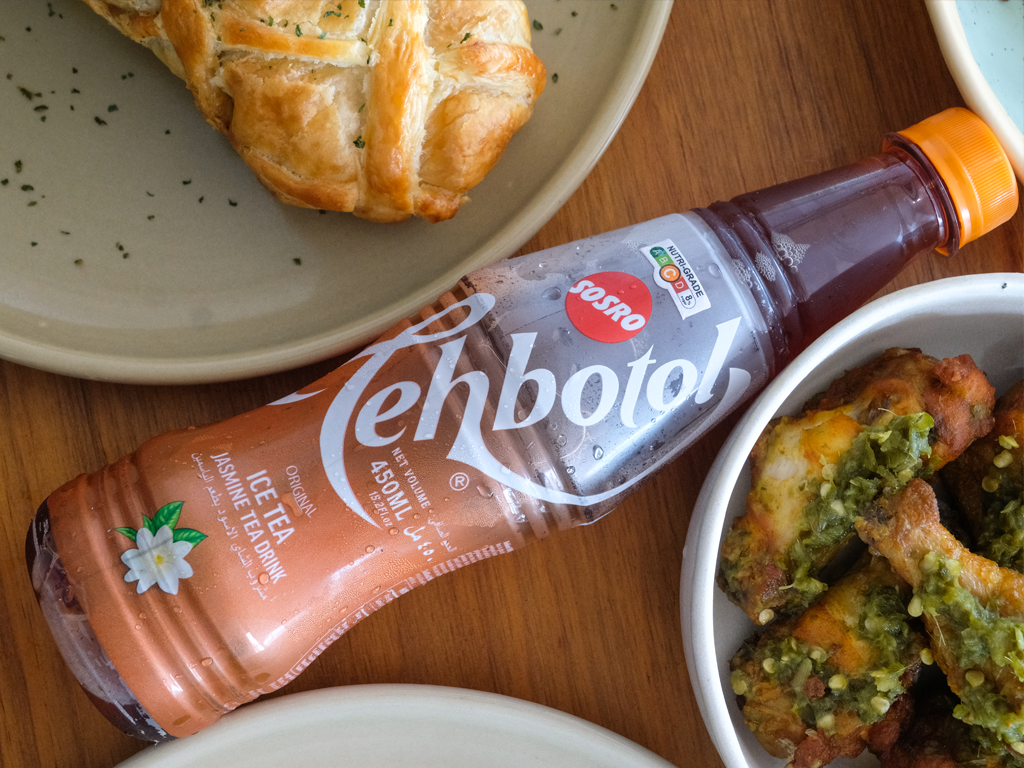 For beverages, there's Sprite, Coca-Cola, mineral water, as well as teh botol sosro (S$3), a relatively popular drink from Indonesia that's a sweetened jasmine tea. Served chilled, it's relatively refreshing — plus, the sweetness helps balance out the savouriness and richness of the dishes here.
What it could improve on
Everything we tried was delicious, but there's an apparent lack of vegetables on the menu — nope, green chillies and specks of dried curry leaves don't count. 
A simple salad, or even better still, some Padang-style boiled vegetables (papaya leaves, spinach or cassava leaves) would make excellent sides.
Our quick takes
Is it conducive to conversation? Absolutely!
Is a reservation necessary? Only if you're coming in a larger group.
How to get there? The Padangton is a 7-minute walk away from Lavender MRT station Exit A or 9 minutes from Nicoll Highway MRT station Exit A.
2 Jalan Klapa
Open: Tuesday to Sunday (10am to 9pm)
2 Jalan Klapa
Open: Tuesday to Sunday (10am to 9pm)
---