Review: Hidden gem Paaru serves hearty brunch dishes, but the Japanese cafe is just shy of perfect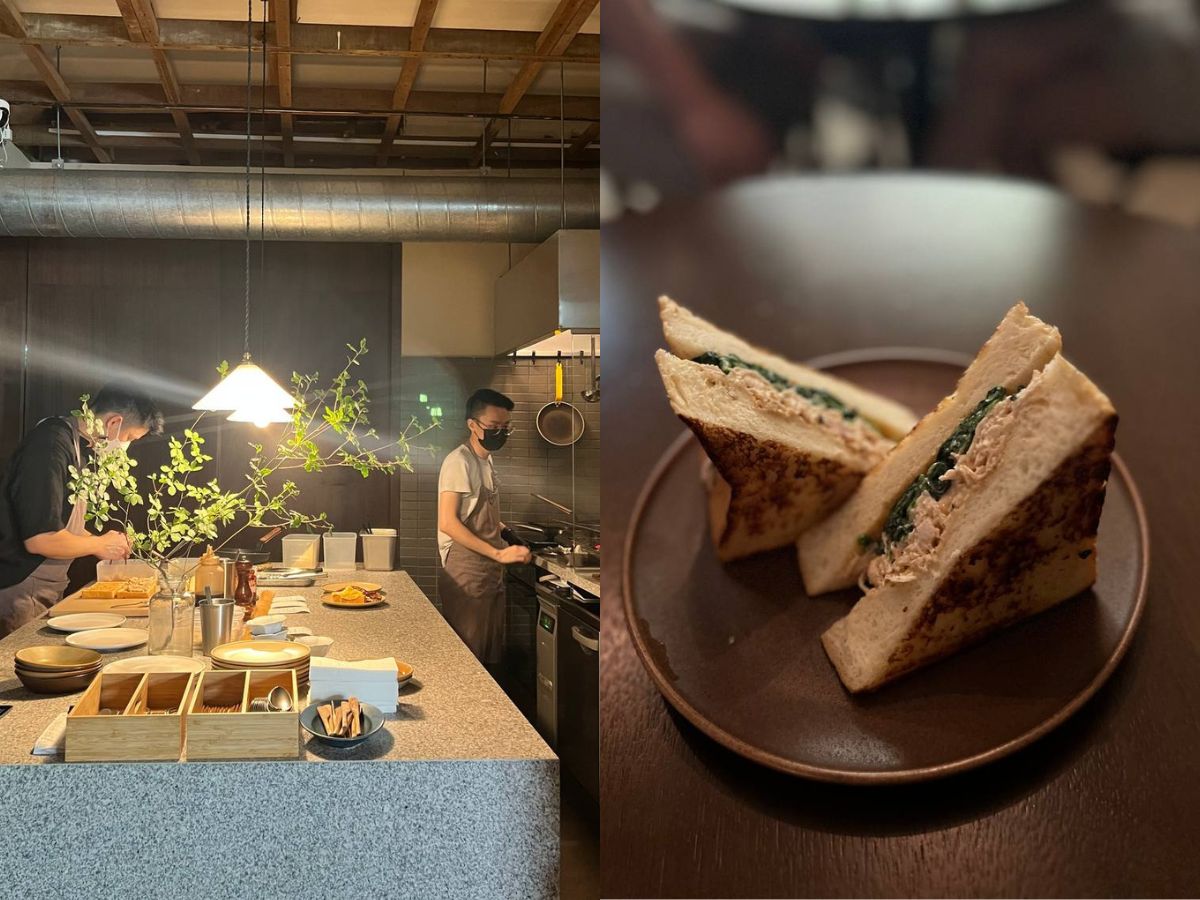 Paaru offers a welcome respite from the hustle and bustle with its Japanese-inspired decor and menu
Get hearty Japanese-style brunch options, such as eggs on shokupan 
It's off the beaten track, tucked away in a former police barracks at 195 Pearl's Hill Terrace
When that Japanese food craving hits, there are plenty of options in Singapore, from affordable sushi chains to curated omakase experiences. But there's something about the atmosphere that we just can't recreate here, unless we take that seven-hour-long flight to Japan. That is, until we visited Paaru パール.
Paaru is one of the latest additions to the Japanese food scene in Singapore. Its Japanese-inspired decor and vibes made us feel like we just stepped into a traditional Japanese home. While its menu is rather small, Paaru ensures that only quality seasonal Japanese ingredients are used, and each item it presents is exquisitely prepared and plated.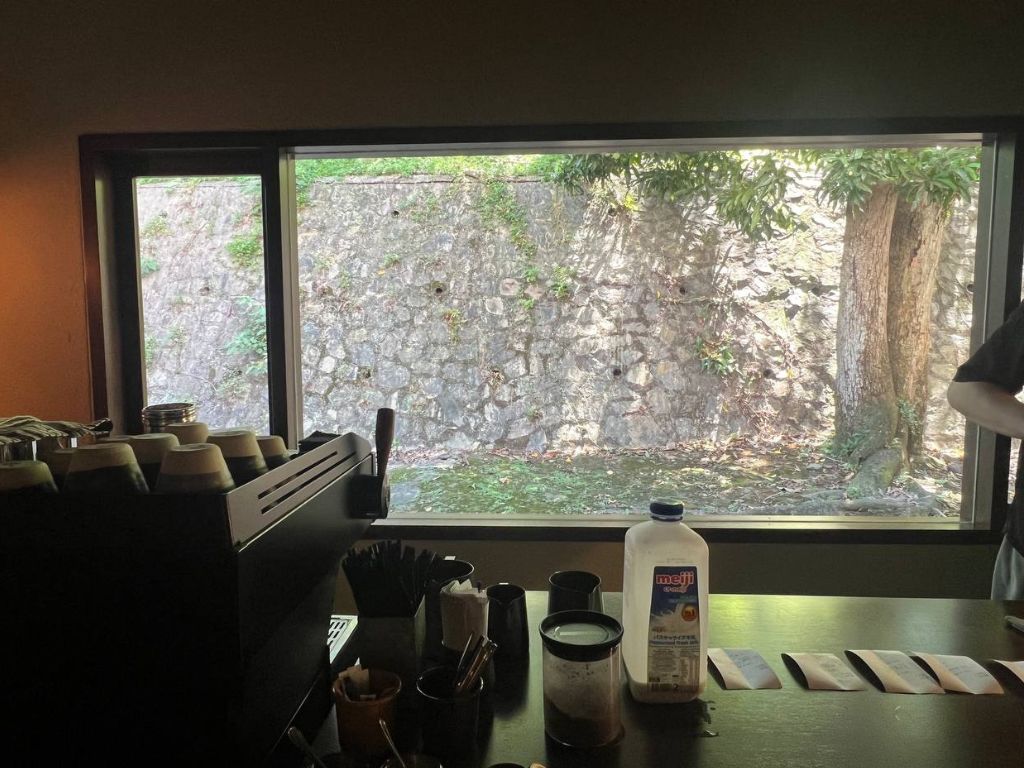 Paaru is nestled within 195 Pearl's Hill Terrace, a former police barracks turned independent arts enclave that's home to art studios, film labs, boutique retailers and cafes.
True to its name, reaching Pearl's Hill Terrace does involve quite a bit of walking (or hiking, if you're taking public transport). Do note that even if you use a ride-hailing service, the driver will not be able to drop you at the building's lobby, as there is no grace period for the carpark at 195 Pearl's Hill Terrace. However, once you find the lobby, there are clear signs and maps that will help you find Paaru.
Just six weeks old at the time of our visit, Paaru already has a very healthy customer base and snaking queues, despite not having a large social media presence. Probably because the team behind Paaru also opened two other successful cafes in Singapore, Punch and Gather.
If you didn't know, Paaru パール is derived from the Japanese word for pearl. Is it a coincidence that they are located at 195 Pearl's Hill Terrace? We think not. 
Jokes aside, we recommend visiting during off-peak hours, or if you can, in the morning. My companions and I visited on Sunday afternoon and only managed to get a table about 1.5 hours later.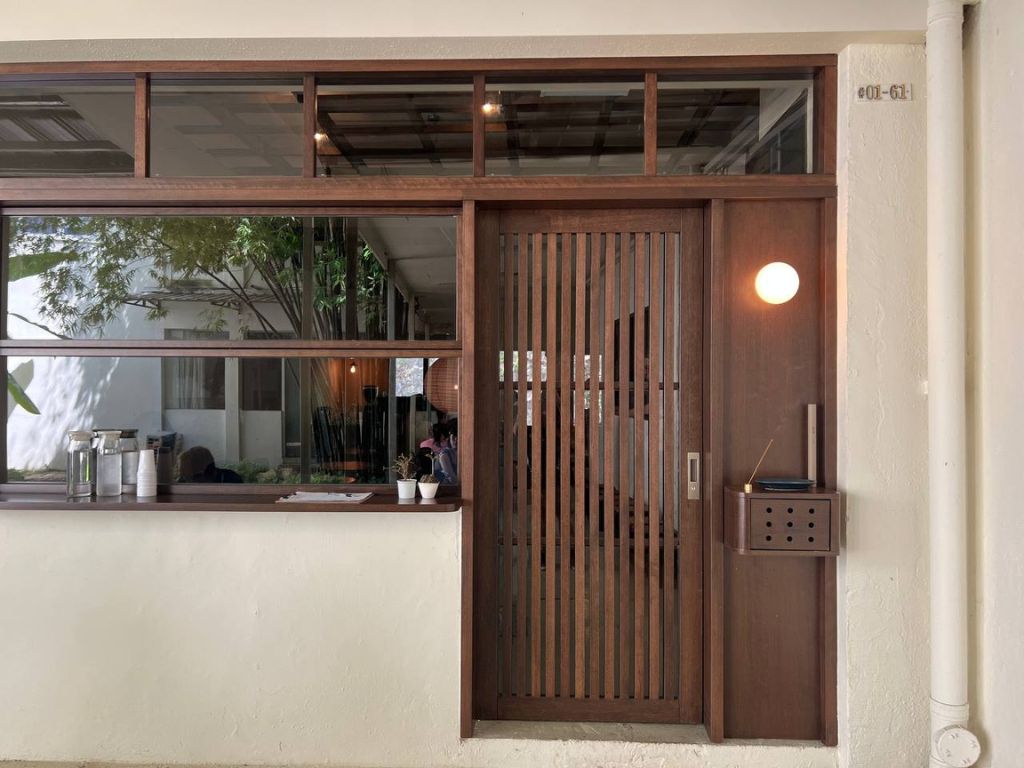 Once inside, we noticed Paaru uses lots of dark wood in its interior design, from the tables to its seating and the wood panelling on the walls — all of which contribute to a homely and zen vibe. However, it might come across as a little dim.
There's also an open kitchen with a granite farm table, a large drinks counter, and a wide window view overlooking rocks and trees that reminded us of Japanese gardens.
The space isn't big; we estimate that it can seat around 30 people at a time, which is probably why waiting times can be long. 
Unfortunately, Paaru only accepts walk-ins and uses an analog system of queue numbers.
Upon reaching, you should head directly to the entrance and write your details down. Even though it was a rather long wait, the staff at Paaru do their best to make it more comfortable by providing water, stools, and even a fan.
Once inside, the service at Paaru was quick and efficient — the staff were attentive and we didn't have to wait long for our food.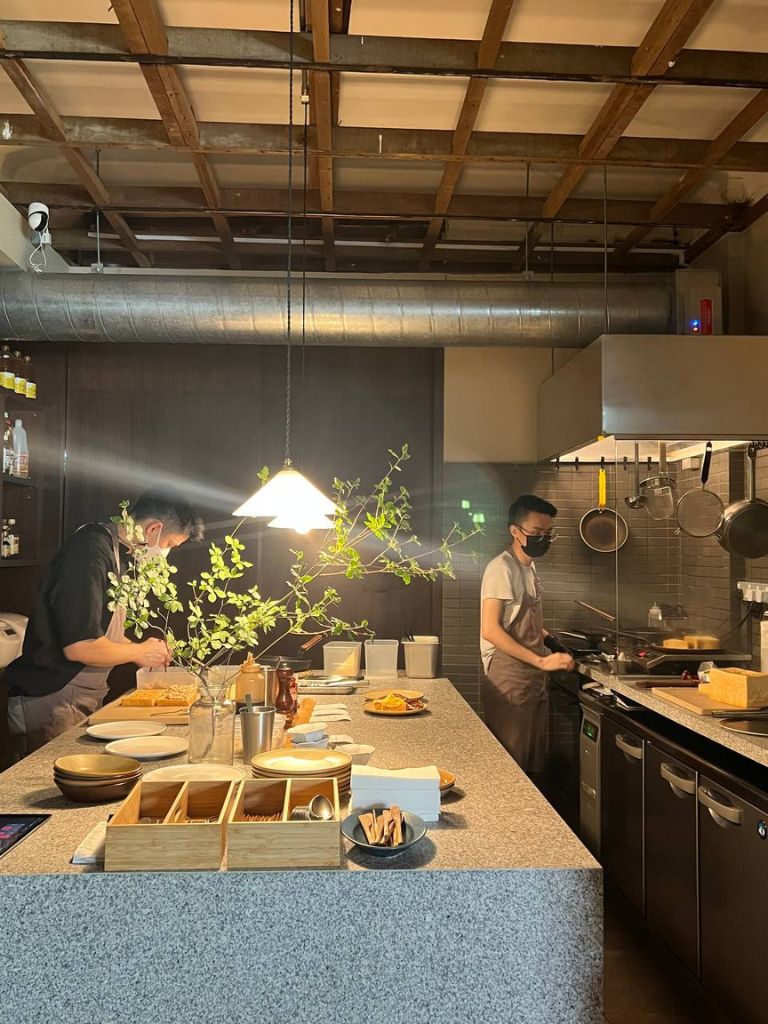 The menu selection, however, leaves something to be desired. I expected a wider variety of Japanese-inspired brunch dishes to fit with Paaru's theme, but the menu felt limited and the portions were small. 
That said, the prices were fairly reasonable for the size and quality of ingredients.
In my opinion, no cafe meal is complete without some eggs, so we tried Paaru's eggs on shokupan (S$11 for poached eggs, S$13 for scrambled), and added a portobello mushroom (S$5).
Shokupan is a Japanese milk bread that is known for its subtle sweet taste and pillowy texture — you'll see this bread featured in all of Paaru's mains.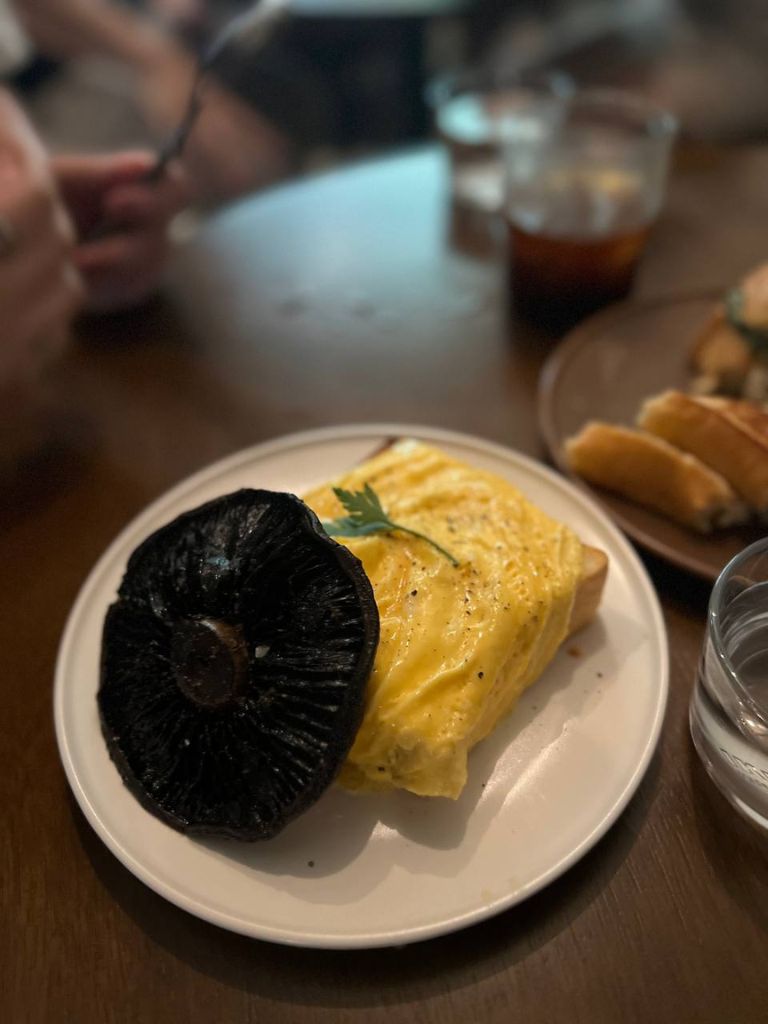 I'll be honest, the picture doesn't do it justice. Dredged over a thick slice of shokupan, the scrambled eggs were light and well-seasoned. My companions and I never tried shokupan before, but the bread was soft, fluffy, and had a subtle sweet taste that we enjoyed. 
The best thing on this plate, however, was the portobello mushroom. The grilled mushroom was well-prepared and added a burst of umami to the dish.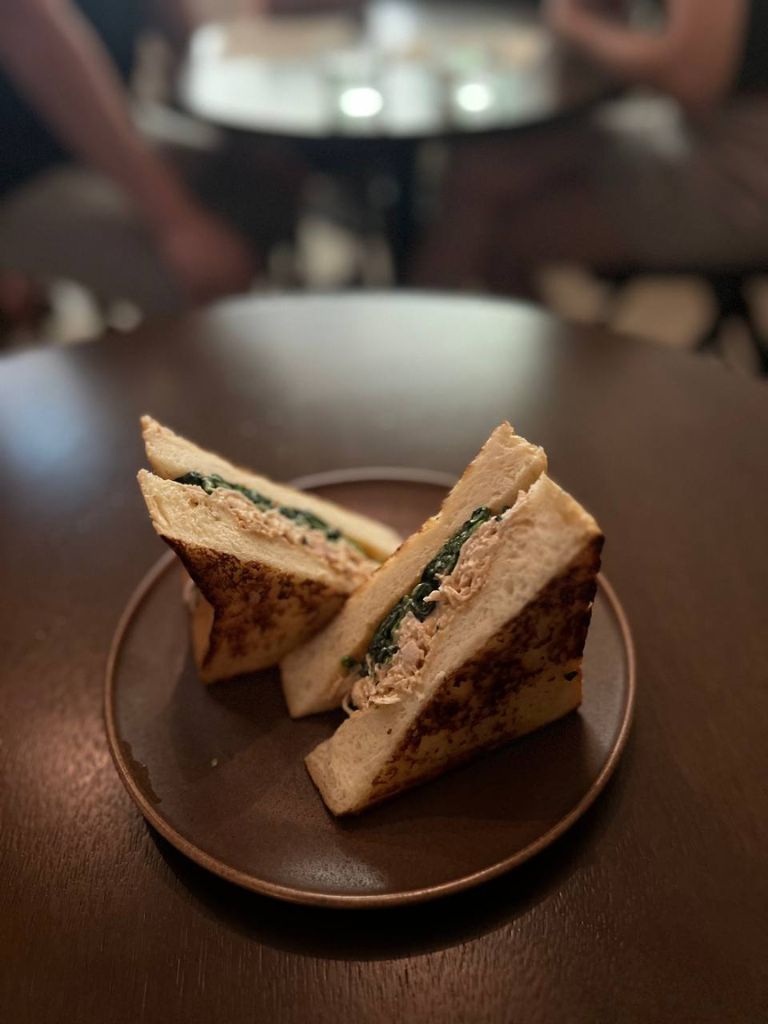 Another winner on the menu is the simply named chicken sandwich (S$16). Between two thick slices of toasted shokupan, you have shredded chicken breast with wilted spinach, parmesan, and house dijon. 
Though seemingly ordinary, this hearty sandwich was flavourful and well-balanced. The tangy dijon mustard brightened up the filling that would otherwise have been too cloying.
Paaru also serves other lighter all-day breakfast options, such as the fruit salad (S$10), bircher muesli (S$14), and shokupan with homemade jam (S$8).
One of Paaru's most popular dishes is the French toast shokupan (S$12), so of course we had to try it. 
The dish came with kuromitsu, cacao nibs, sea salt, and fresh cream. Kuromitsu, also known as "black honey", is a Japanese sugar syrup that's similar to molasses and is used in many Japanese desserts.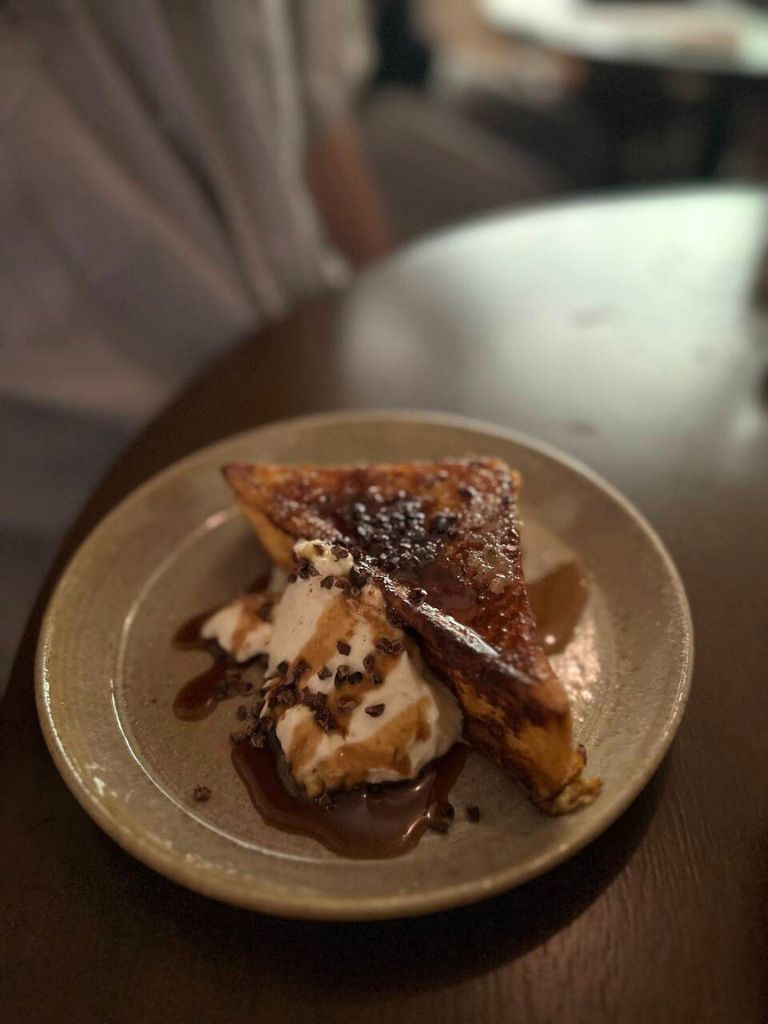 Overall, the flavours worked together but after a while, the toast got a tad soggy and was too sweet for my liking. I would've preferred the kuromitsu served on the side so I could adjust the sweetness of the dish.  
However, my companions and I thought the cacao nibs added an interesting crunch and bittersweet flavour to the dish. 
For drinks, we ordered the white coffee (S$6), iced black coffee (S$6), and iced mocha (S$7.50). While the white coffee was rich and aromatic, the iced black was on the acidic side, and the iced mocha was a little too bitter.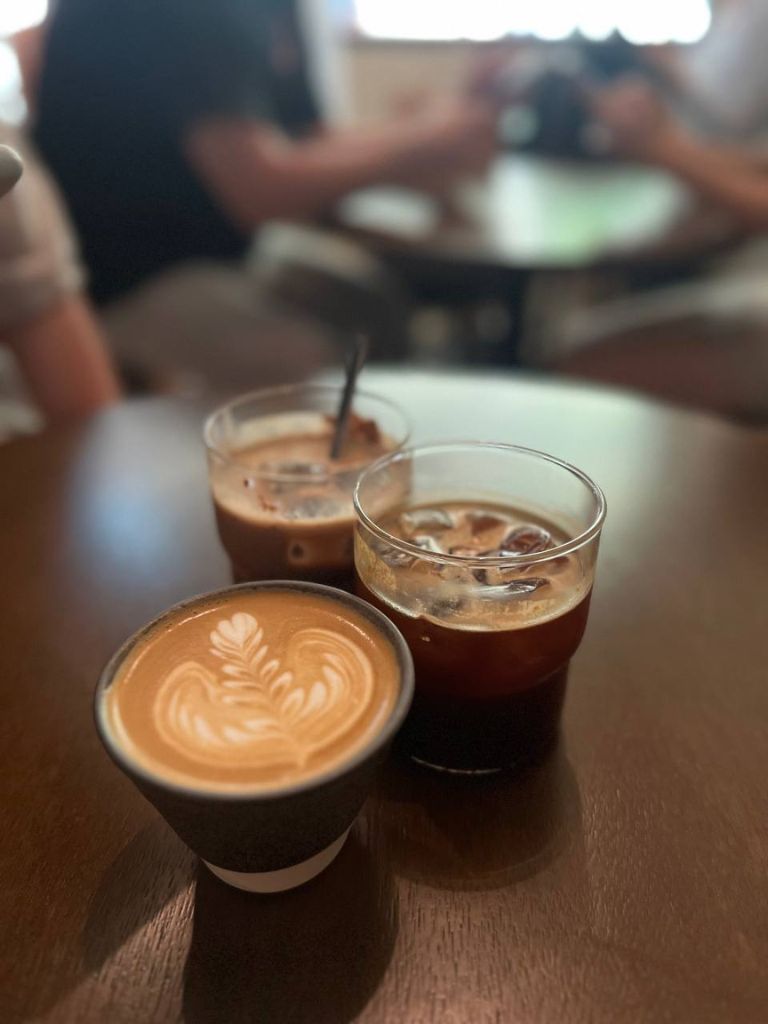 We were excited to visit Paaru and although there were a few hits and misses, our visit to Paaru gave us a little escape from the busy city life. We would love to come back, but only if the wait times weren't so long.
Our quick takes
Is it conducive to conversation? Yes, unless you're at the communal table. 
Is a reservation necessary? No, Paaru does not take reservations.
How to get there? Walk up to Pearl's Hill Terrace from the back of People's Park Complex (nearest MRT station is Chinatown, exit C). If you're taking a Grab, alight at 195 Pearl's Hill Terrace and walk for 5 to 8 minutes.
195 Pearl's Hill Terrace, 01-61
Open: Monday, Thursday and Friday (9am to 6pm), Saturday and Sunday (8am to 6pm)
195 Pearl's Hill Terrace, 01-61
Open: Monday, Thursday and Friday (9am to 6pm), Saturday and Sunday (8am to 6pm)
---