Review: Don Don Donki's Sen Sen Sushi brought bliss with affordable, quality sushi delivered on a shinkansen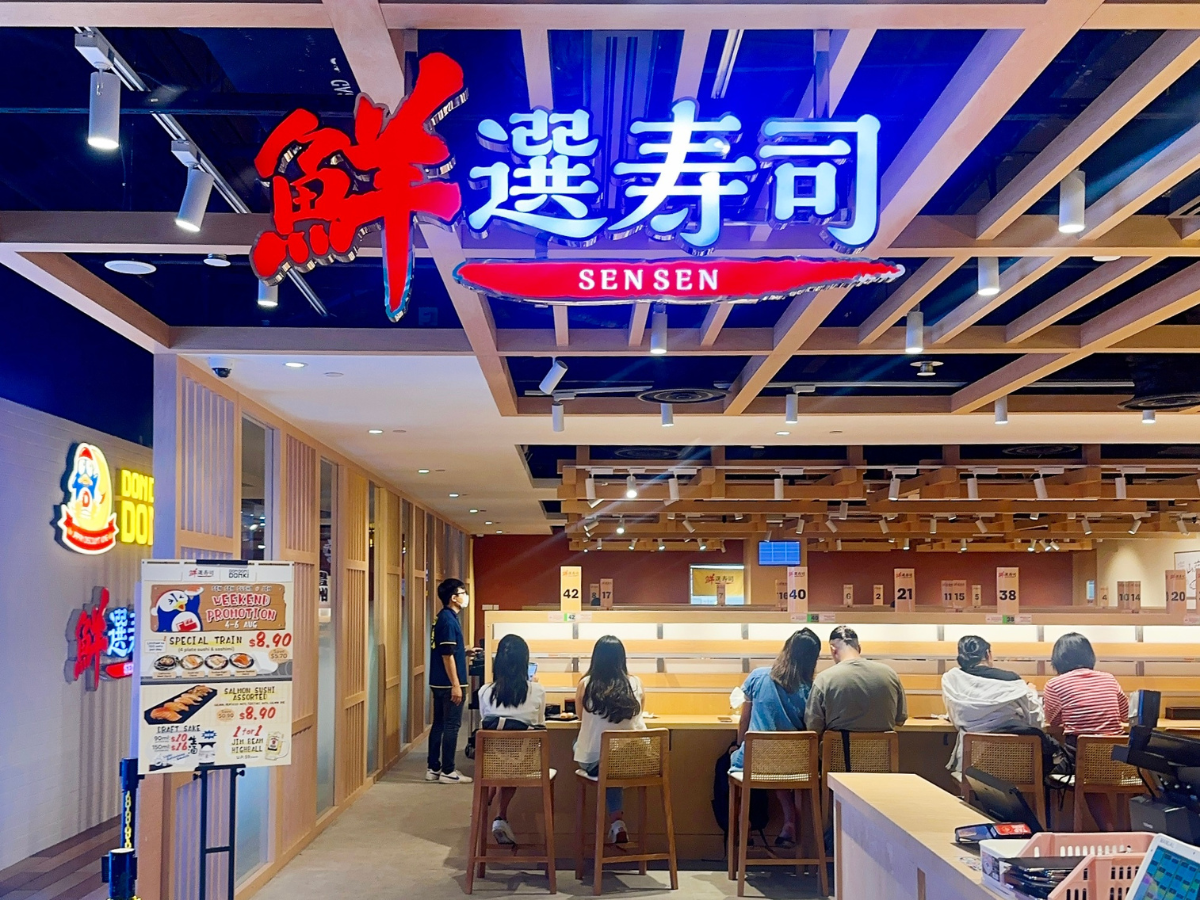 Popular Don Don Donki ventures into conveyor belt dining with its first outlet at Jem
Enjoy your staples such as tamagoyaki and salmon sushi from S$2.50 for two pieces served straight to you on a shinkansen bullet train
The baked sweet potato with vanilla ice cream left the reviewer wanting more
Don Don Donki holds a special place in the hearts of many Singaporeans. The widely popular discount store chain brings us closer to Japan by offering a wide range of affordable Japanese delights, from ready-to-eat Japanese meals to snacks and sashimi freshly flown in from Japan.
Now, the establishment has ventured into the world of conveyor belt sushi for the first time.
Introducing Sen Sen Sushi, which opened its doors on July 28 and is located within its Jem branch. While Don Don Donki has a made-to-order sushi concept in Jurong Point, this is the first time it's utilising a high-speed conveyor belt order delivery system. 
The previous open dining area has been transformed into a 134-seater restaurant, complete with a light wooden interior and warm lighting.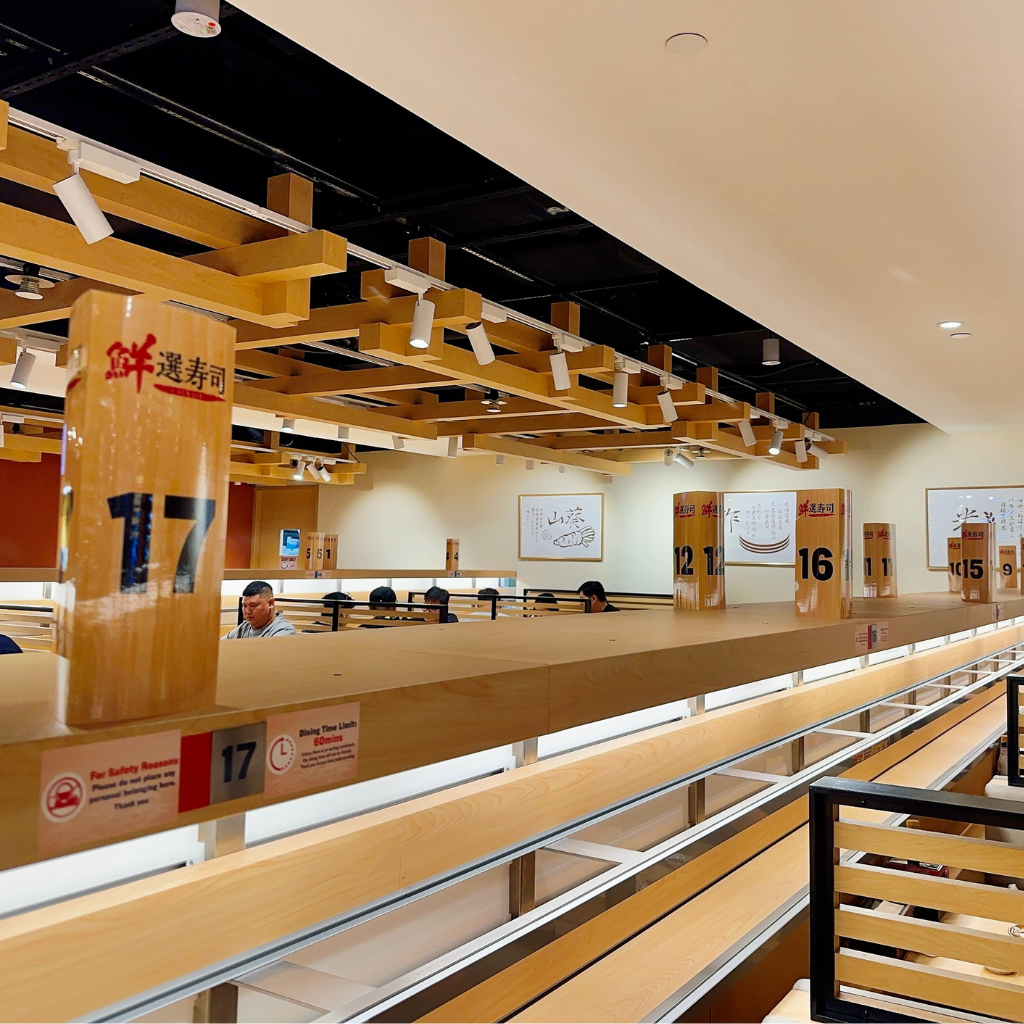 Sen Sen Sushi is definitely a worthy new competitor in the conveyor belt sushi space, in both quality and accessible price point. Prices start from S$2.50 for two pieces of nigiri sushi with toppings such as inari, salmon and tamagoyaki.
We anticipated a long wait time due to the hype around Sen Sen Sushi and tried to be strategic by arriving before 6pm on a Friday evening. The line was already long, but we were pleasantly surprised that it took only 20 minutes to secure our seats.
The physical menu is available for browsing while queuing in line, and once seated, like many restaurants embracing digitalisation, the diners can put in their orders through scanning a QR code. Your orders will then be swiftly delivered right to your seat via a "shinkansen", Japan's bullet train, which will no doubt be a hit for both the young ones and young at heart.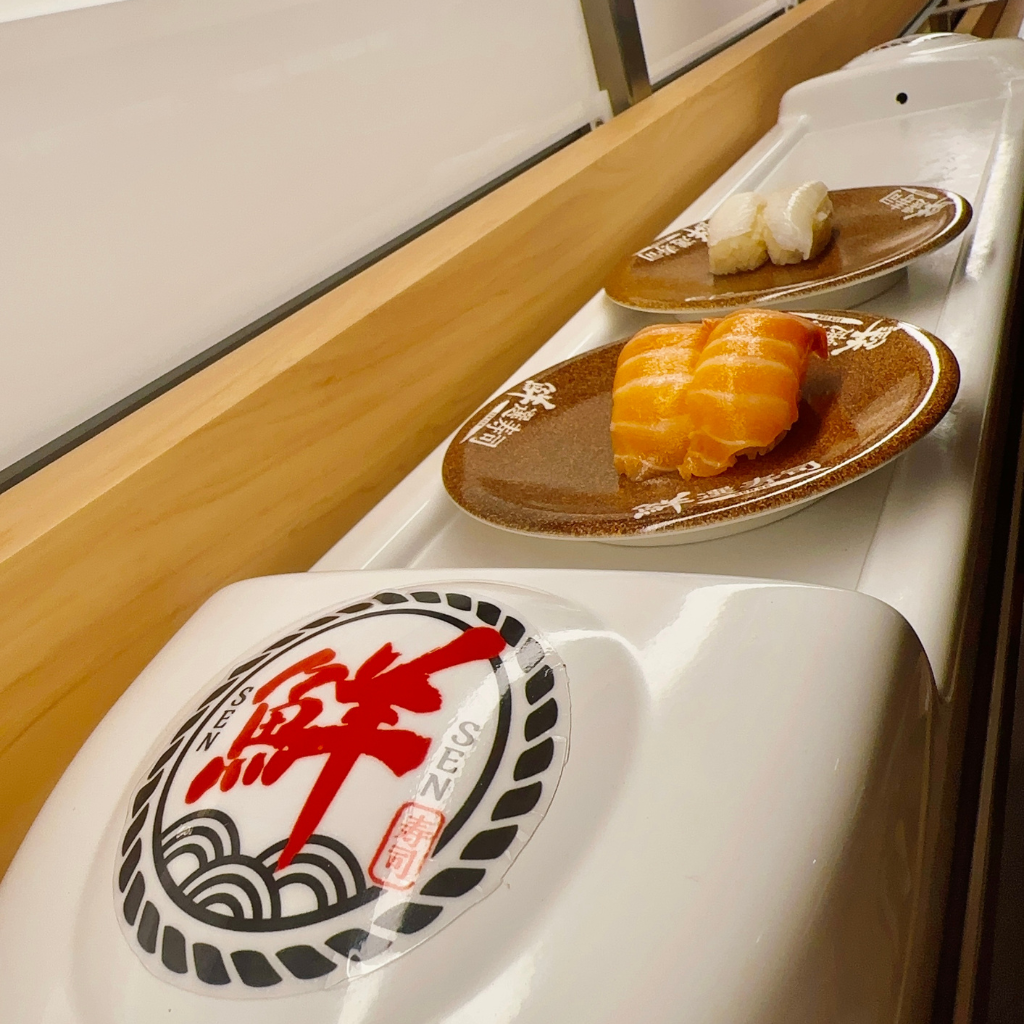 We decided to start our weekend strong and went with sake, which Sen Sen Sushi offers on tap. The sou jyunmaiginjyo nama genshu (S$10 for 90ml) was an embodiment of full-bodied richness, slightly sweet and smooth. It was so good we ended up having two!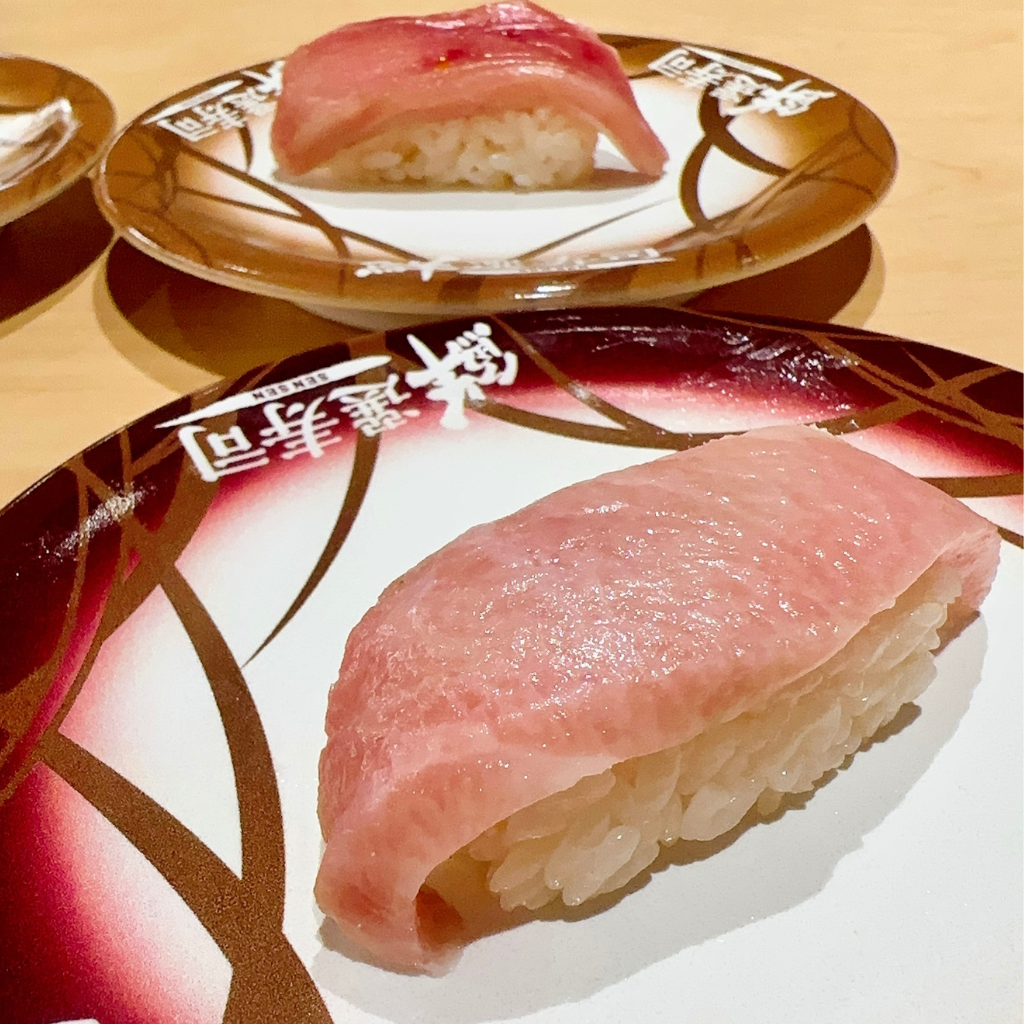 I am going to come right out and state, I have high expectations of the bluefin tuna otoro (S$4.80) and bluefin tuna chutoro (S$3.50), given the store's benefit of having an established supply chain direct from Japan. 
They definitely did not disappoint. Both cuts provided the oily, robust flavours of tuna belly, causing an involuntary slight tilt of the head and happy vibes swirling in your mouth.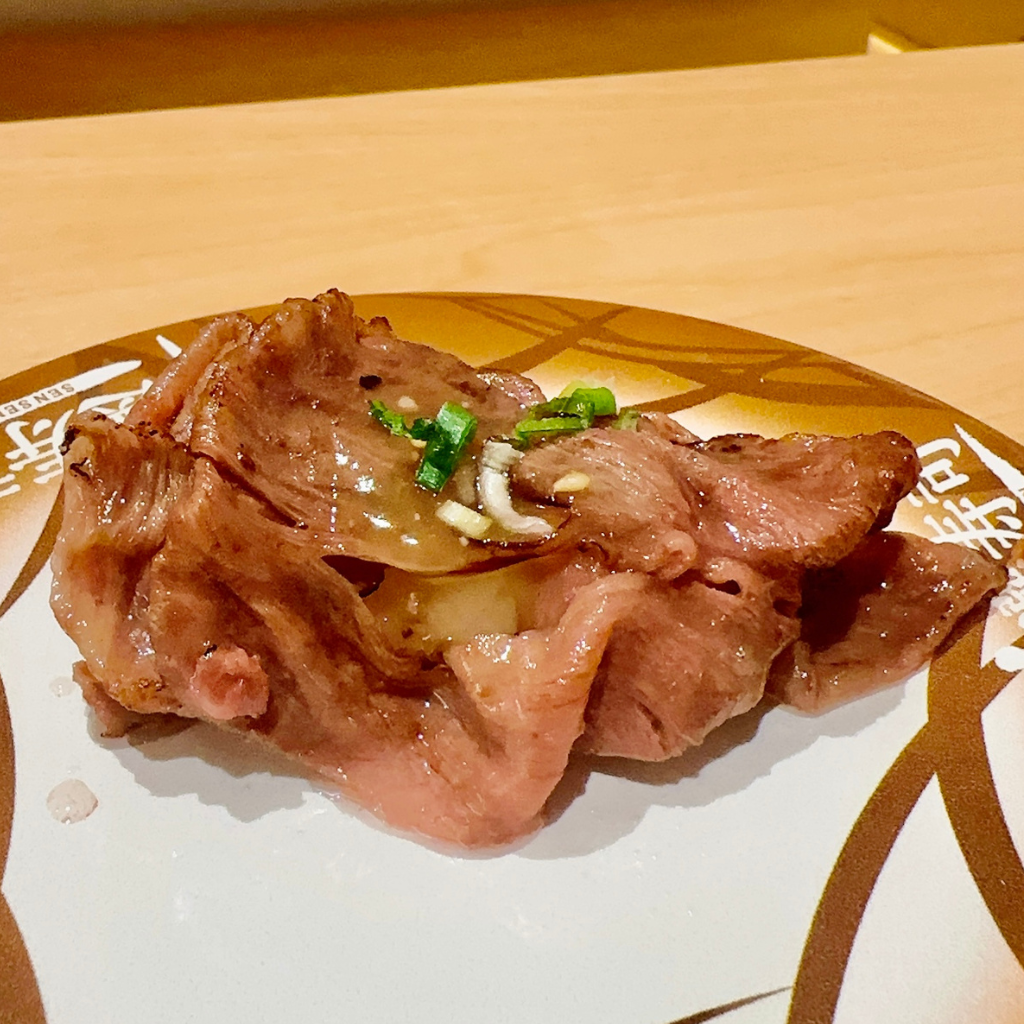 The seared wagyu with salt (S$5.80) and sukiyaki-style seared wagyu (S$5.80) were the winners that made Sen Sen stand out from its competitors. The sushi came with a generous pile of thinly sliced beef seared to unveil its umami potential. The wagyu was devoid of any unwelcome sinewy resilience, achieving a melt-in-the-mouth euphoria. 
For a moment after the bite, I closed my eyes and imagined I was into my fifth course of a proper 10-course omakase.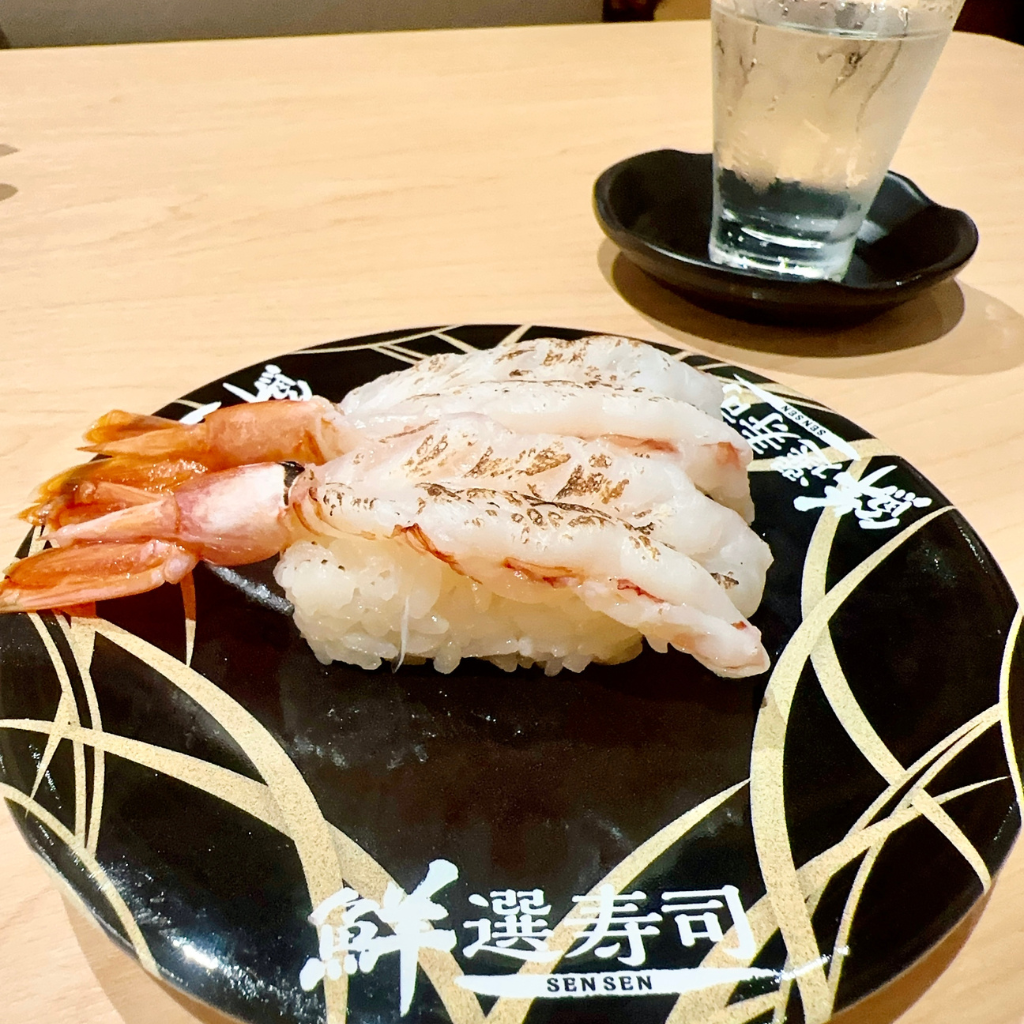 The two pieces of seared red shrimp (S$4.80) sushi came with large sweet and juicy shrimps. The infusion of smoky essence from a quick searing process created a symphony of fresh, sweet and clean flavour. When washed down with a sip of the sake, the thought that came to my mind was: "Ahhhhh, absolute bliss". 
A surprise hit was the Japanese littleneck clam miso soup (S$2.80), an offering with plump and juicy clams that were well accompanied by a warm, soothing miso soup.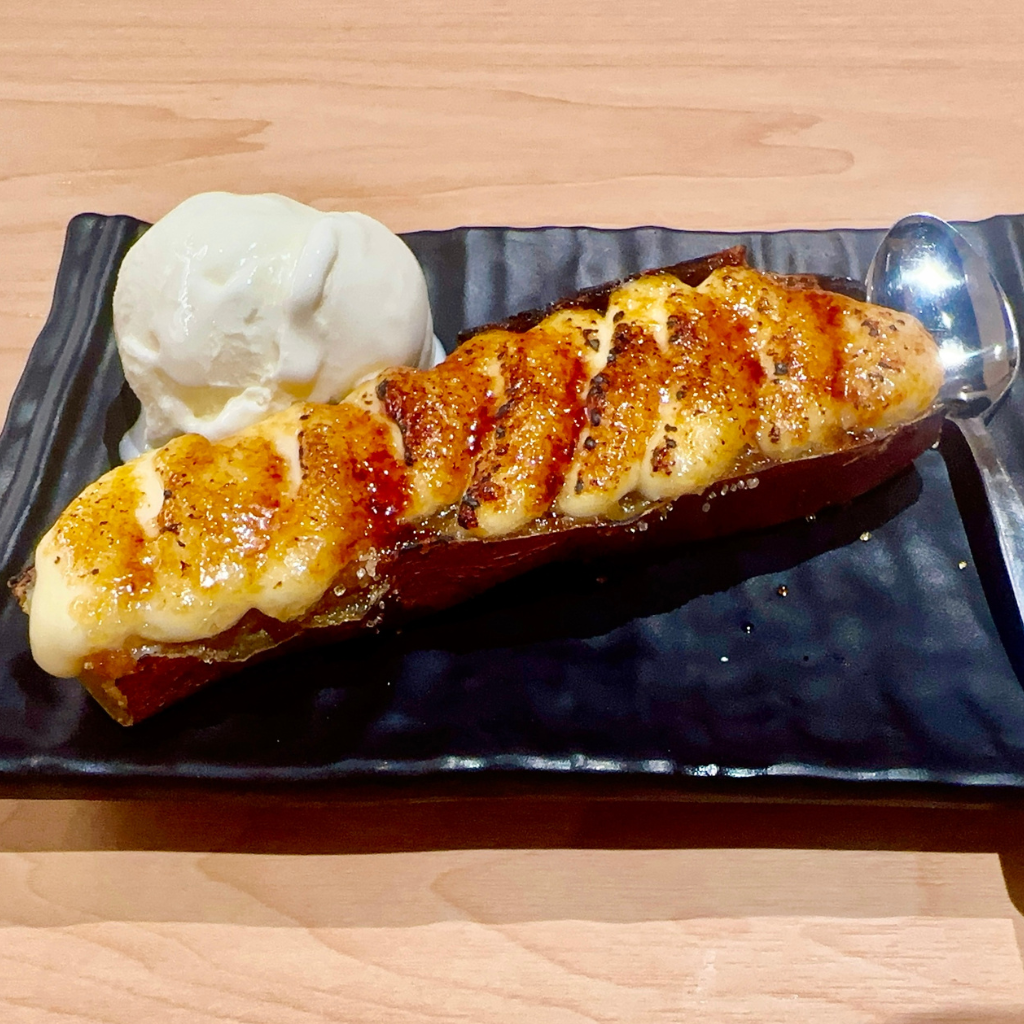 To end the culinary experience on a sweet note, the baked sweet potato with vanilla ice cream (S$5.80) was irresistible. One may remember the sweet aroma of Don Don Donki's sweet potatoes whenever you visit a store — now imagine the same famous sweet potato topped with sweet potato mousse, caramelised sugar, and creamy ice cream. 
The contrast between the cold vanilla ice cream, warm sweet potato and crispy sugar top may put creme brulees to shame. The only regret we had is, if we were not so stuffed, we would have ordered a second helping. Highly recommend all sweet potato fans to give this a shot!
What it could improve on: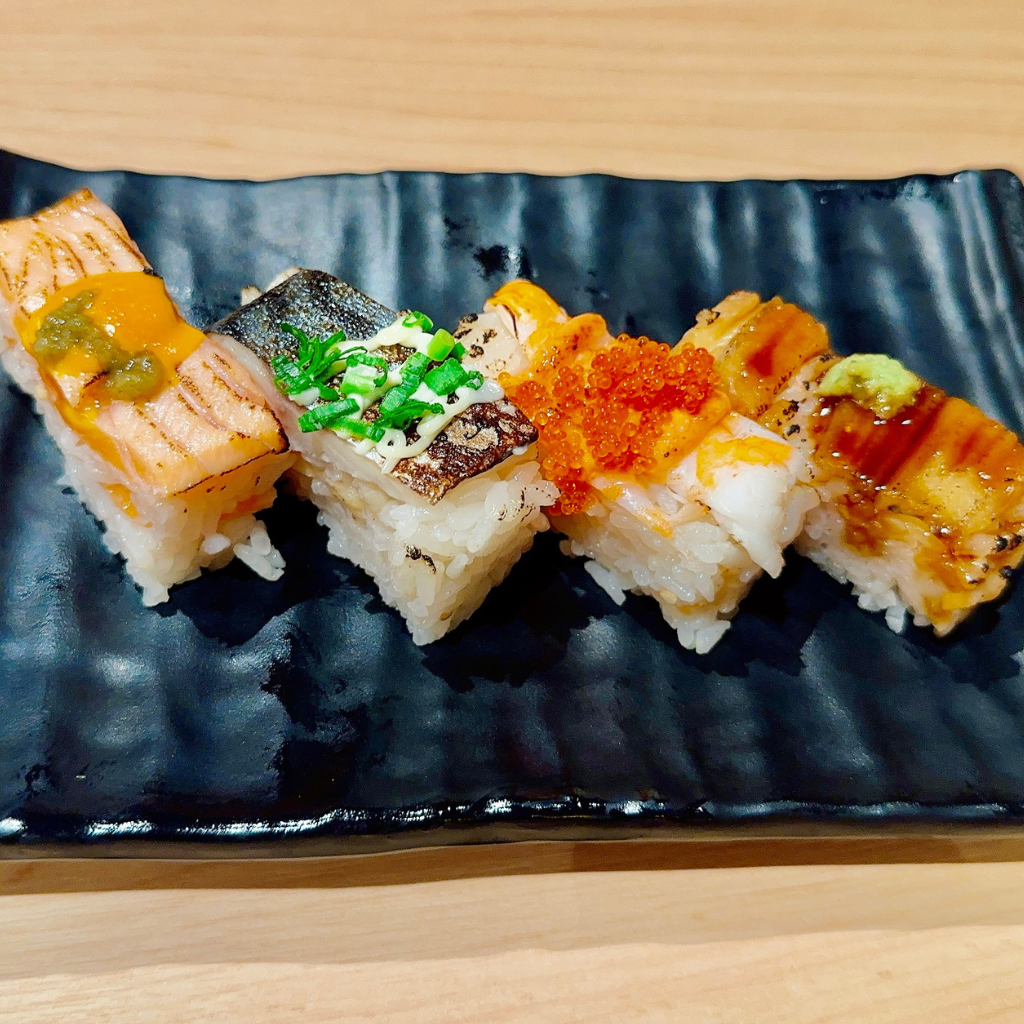 We tried the recommended oshi sushi (S$6.80), which features salmon, shrimp, conger eel, and pickled mackerel. The sushi came hand pressed in a cute compact rectangular shape. Taste-wise, this was average and not particularly memorable, other than the fact that it had slightly more vinegared rice.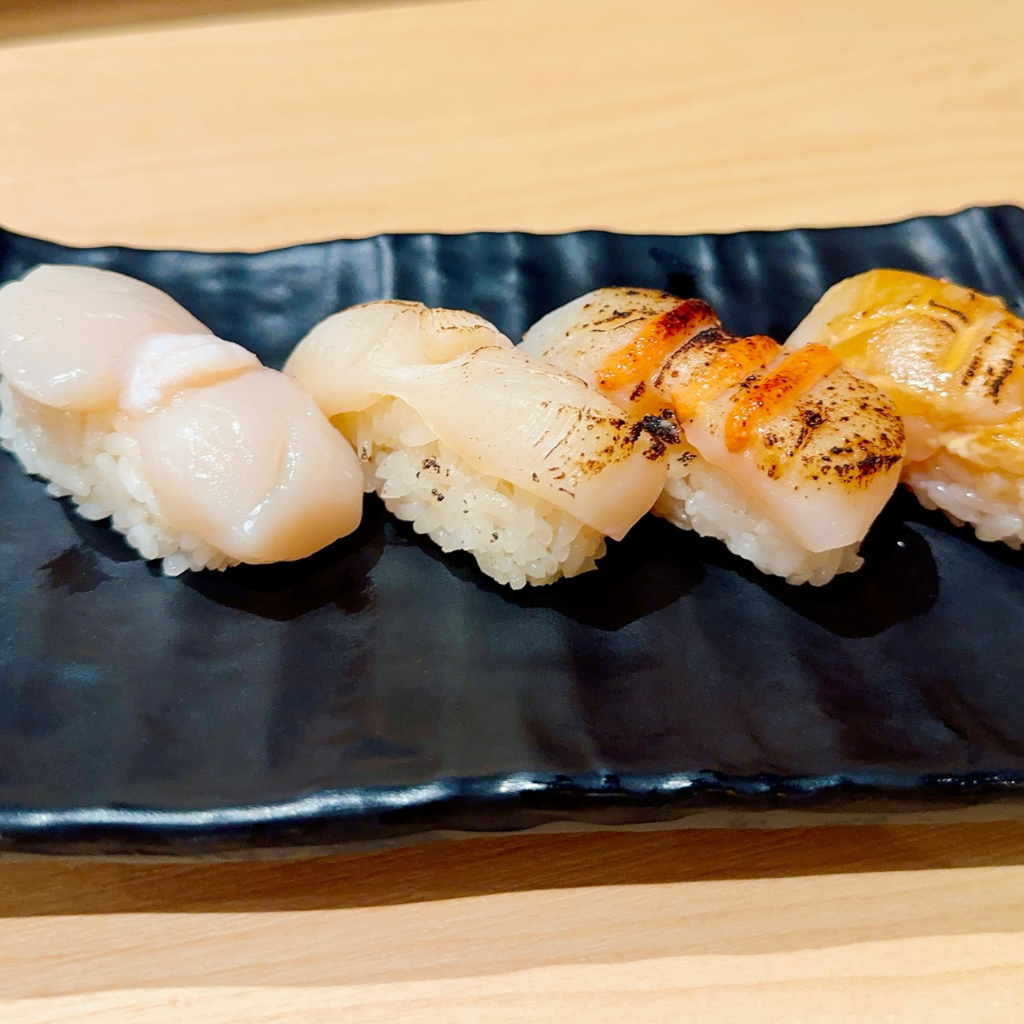 We also ordered the other usual suspects such as inari, Japanese steamed egg, salmon sushi, conger eel sushi, and a scallop sushi assortment. These were competent as staples and similar to other casual japanese places, which helped to fill up the belly.
Perhaps a personal preference, but the rice used in its sushi was a tad soft in my opinion. It is made from good koshiibuki rice from Niigata Prefecture, which is a famous rice production area in Japan. While it had the fluffy texture, it did not have the firm bite of more discerning sushi joints. Having said that, the rice to vinegar ratio was great, and the vinegar used in the sushi rice was blended with kelp soup stock, two kinds of red vinegar, and rice vinegar.
Side note: As it is predominantly a sushi and sashimi place, it is worth noting that there are no rice bowls and noodles. There is also a 60-minute time limit, which staff repeatedly came by to remind us.
Is it conducive to conversation? Yes.
Is a reservation necessary? Walk-ins only.
How to get there? It is a short walk from Jurong East MRT station through the linkway to Jem.
Jem, 03-27/29, 50 Jurong Gateway Road
Nearest MRT station: Jurong East
Opens: Daily from 11am to 10pm
Jem, 03-27/29, 50 Jurong Gateway Road
Nearest MRT station: Jurong East
Opens: Daily from 11am to 10pm