5 restaurants at Suntec City to celebrate Mother's Day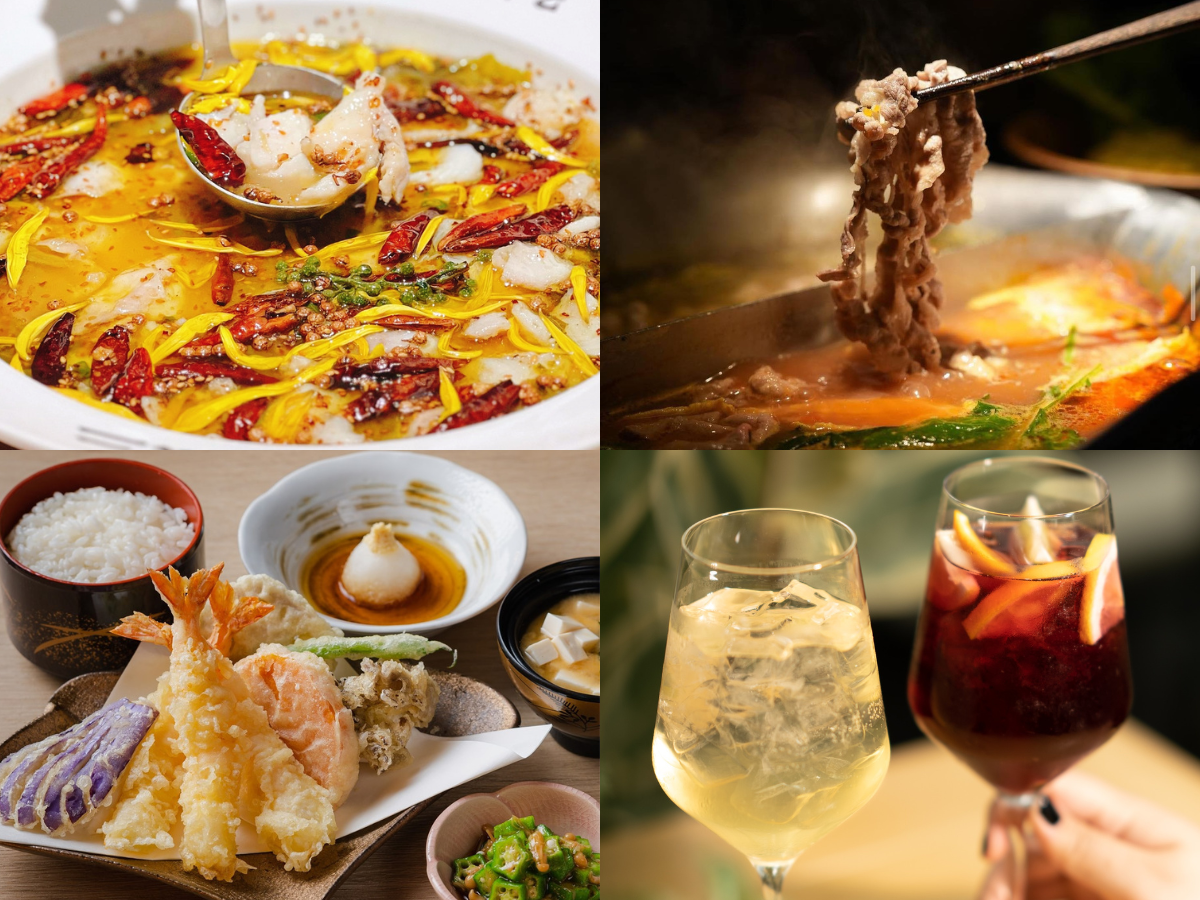 Mark your calendars! Mother's Day (May 14) is around the corner. 
Our mums are one of our greatest role models, and what better way to celebrate the dearest woman in our lives than with a sumptuous feast? 
At Suntec City, you can look forward to a plethora of fancy restaurants perfect for pampering mum at. It's an exciting shopping destination that houses more than 100 F&B outlets, including kid-friendly options.
Whether you're looking to treat mum to a lavish omakase dinner or mark the occasion with free-flow tipple, Suntec City is a one-stop shop with diverse dining choices that will make this Mother's Day a special affair to remember. 
Expect a delightful gastronomic journey at these five Suntec City restaurants, which offer mouthwatering menus that are bound to have Mum smiling broadly. 
1. Cou Cou Hot Pot Brew Tea & Tea Me Tea
Tower 2, 03-332
Open: Monday to Sunday (11am to 11pm)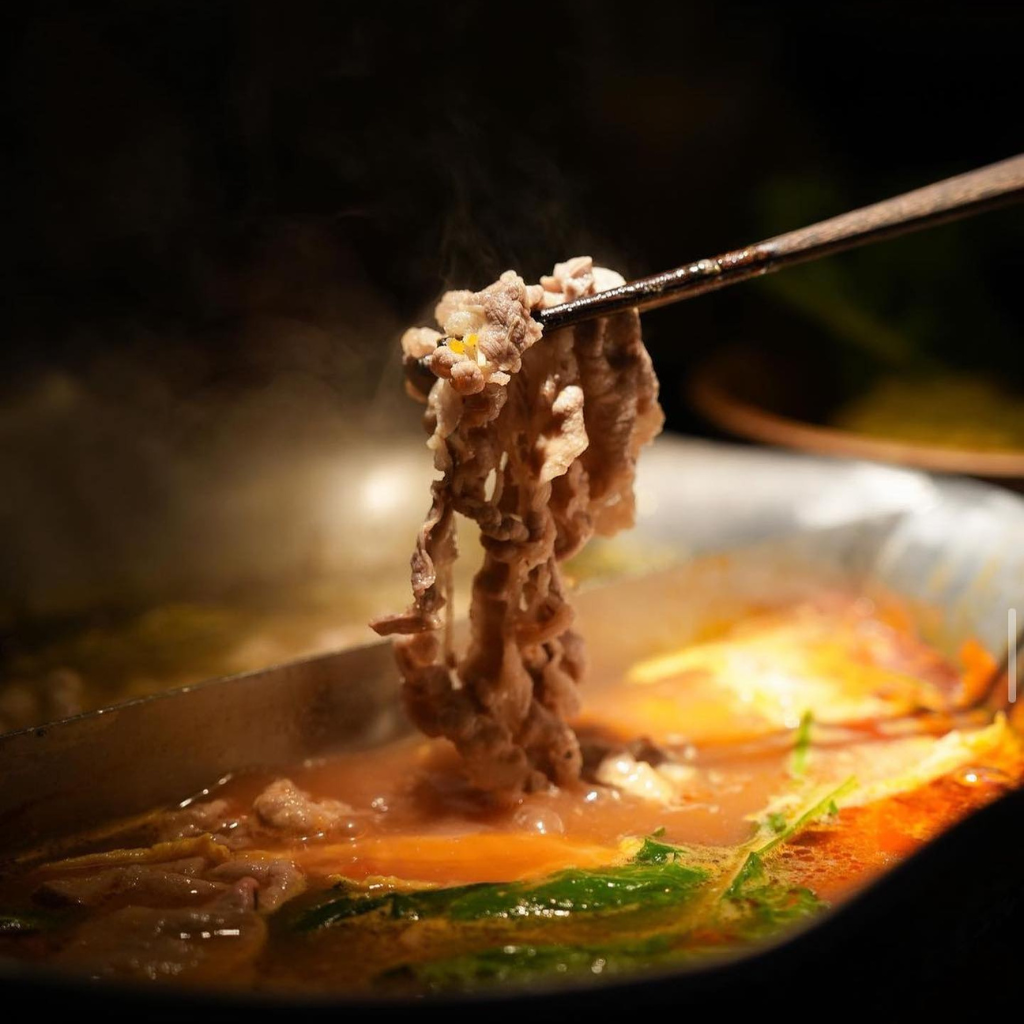 Look forward to a one-of-a-kind dining experience at CouCou Hot Pot Brew Tea & Tea Me Tea, where you can savour aromatic broths, sip on freshly brewed tea and be treated to impeccable service. 
Hailing from China, the famed hotpot brand has a multitude of outlets across major cities, in places such as Taiwan, Hong Kong and Singapore. It's a go-to restaurant among locals, thanks to its intimate setting, stellar dishes and tantalising soup bases. Think coconut chicken soup base (S$38 for a single pot, S$24 for a twin pot) and Taiwanese-style spicy soup base (S$38 for a single pot, S$24 for a twin pot). 
What's more, patrons who dine in can enjoy a free flow of its fragrant Taiwanese lu rou fan (braised-pork rice) and even take away its moreish braised tofu for free! 
Dare we say, CouCou Hot Pot Brew Tea & Tea Me Tea rivals other hotpot giants, and it's the perfect venue to celebrate momentous affairs. With its gorgeous oriental interior and beautifully plated ingredients, you'll walk away with no shortage of pictures for the 'gram. 
In celebration of Mother's Day, diners will be thrilled to know that the restaurant has a value-for-money business set lunch promotion (S$56 for two persons, S$104 for four people). 
With its vast selection of premium ingredients and yummy milk beverages, it'll certainly be a meal to remember.
2. Eat At Seven — Nagai Hokkaido Cuisine 
Tower 1, 03-314
Open: Monday to Sunday (11.30am to 3pm, 5.30pm to 10pm)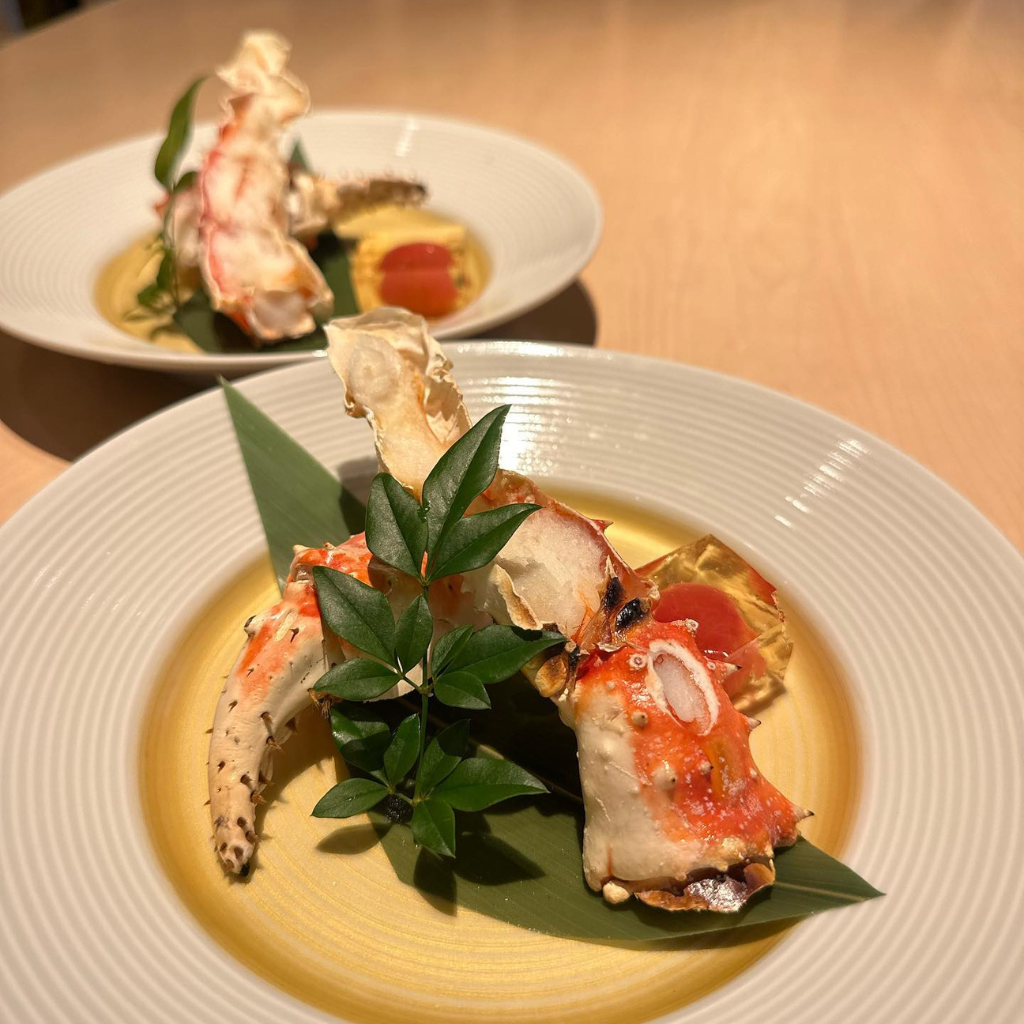 Experience Japan's finest flavours at Nagai Hokkaido Cuisine, the newest addition to Suntec City's Eat At Seven Japanese-dining enclave. Specialising in authentic kaiseki cuisine, it's the namesake restaurant of chef Shinichiro Nagai, who boasts more than five decades of professional culinary experience. 
The culinary maestro honed his craft at famous restaurants in Sapporo Susukino and Tokyo Roppongi, before opening Local Cuisine Nagai in Sapporo Susukino in 1993. Customers from all over the country, including Japan's Imperial family, would visit the eatery to savour its delicacies.
Shinichiro ran the business with his son, Makoto, and the latter helms their first overseas outpost: Nagai Hokkaido Cuisine in Singapore. 
Using fresh ingredients flown in from Sapporo, Makoto dishes up amazing Hokkaido fare that's inspired by the four seasons. With 24 years of cooking expertise under his belt, one can expect immaculate dishes that will have one reaching for another bite. 
This Mother's Day, go for Nagai's lunch sets comprising a main course, chawanmushi (steamed egg), miso soup and pickles. Starting from S$28, your choice of mains includes yakitori (grilled chicken skewers), chicken tempura, grilled saba and tempura. If you're looking to indulge, there are more upmarket options between S$35 and S$48, including a grilled hokke (mackerel) and sashimi set with wagyu roast beef (S$36).
There's also an omakase dinner menu with four sets to choose from: S$98, S$138, S$198 and S$380, all of which comprise sashimi, a grilled item, a main dish, and more. 
3. Tai Er Suancai&Fish
Fountain Court, B1-108
Open: Monday to Friday (11.30am to 2pm, 5pm to 9pm), Saturday and Sunday (11.30am to 9pm)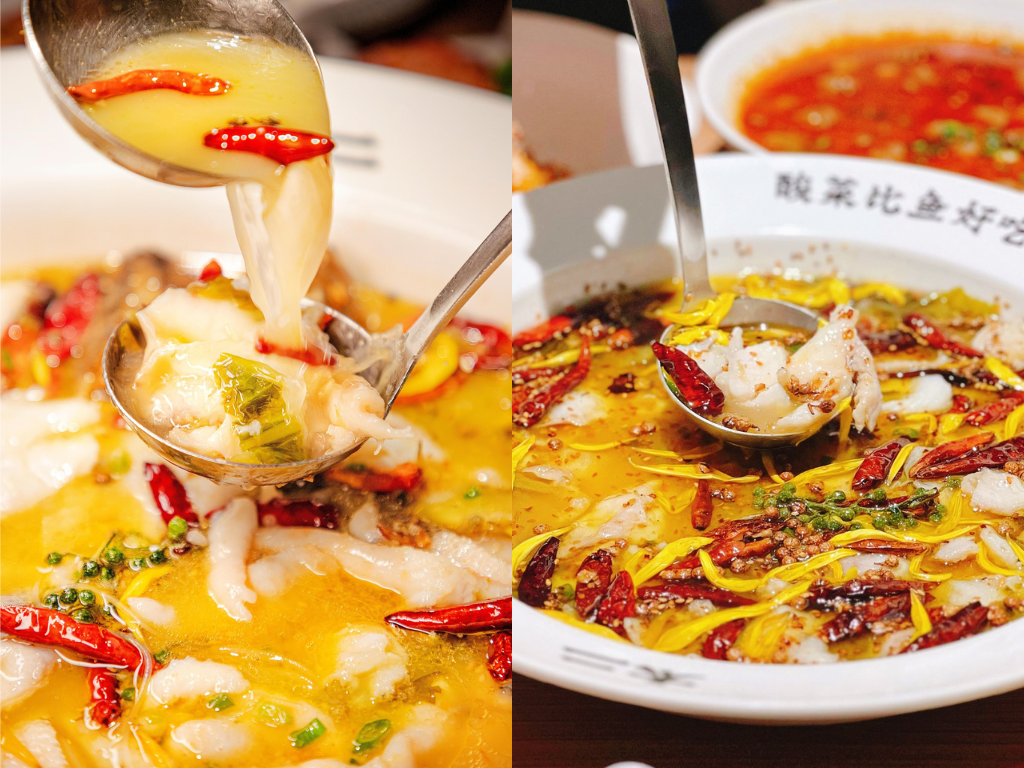 Pop by Tai Er Suancai&Fish for a taste of flavourful Chinese cuisine, specifically its sauerkraut fish — otherwise known as suan cai yu (sour-vegetable fish). 
The dish gets its name from the method in which the fish is prepared, which entails poaching the protein with a myriad of spices and pickled vegetables.
The result is tender fish slices served in an aromatic broth topped with Sichuan peppercorns for a spicy kick. Be warned: Tai Er's Chinese sauerkraut fish isn't for the faint of heart. We recommend ordering an iced beverage to counter the spice. 
If you're celebrating the occasion with a larger group, fret not. The dish comes in three portion sizes: S$48 for two persons, S$68 for three to four people, and S$88 for bigger parties. 
The Sichuan restaurant has several outlets in Singapore, but the Suntec City branch is our favourite. It features a live kitchen where diners can watch their orders being prepared — don't miss the skilful tosses and salt bae-ing that will leave you impressed.
4. Tempura Makino
Atrium (Convention Centre), 02-305
Open: Monday to Sunday (11am to 10pm, with last orders at 9.30pm)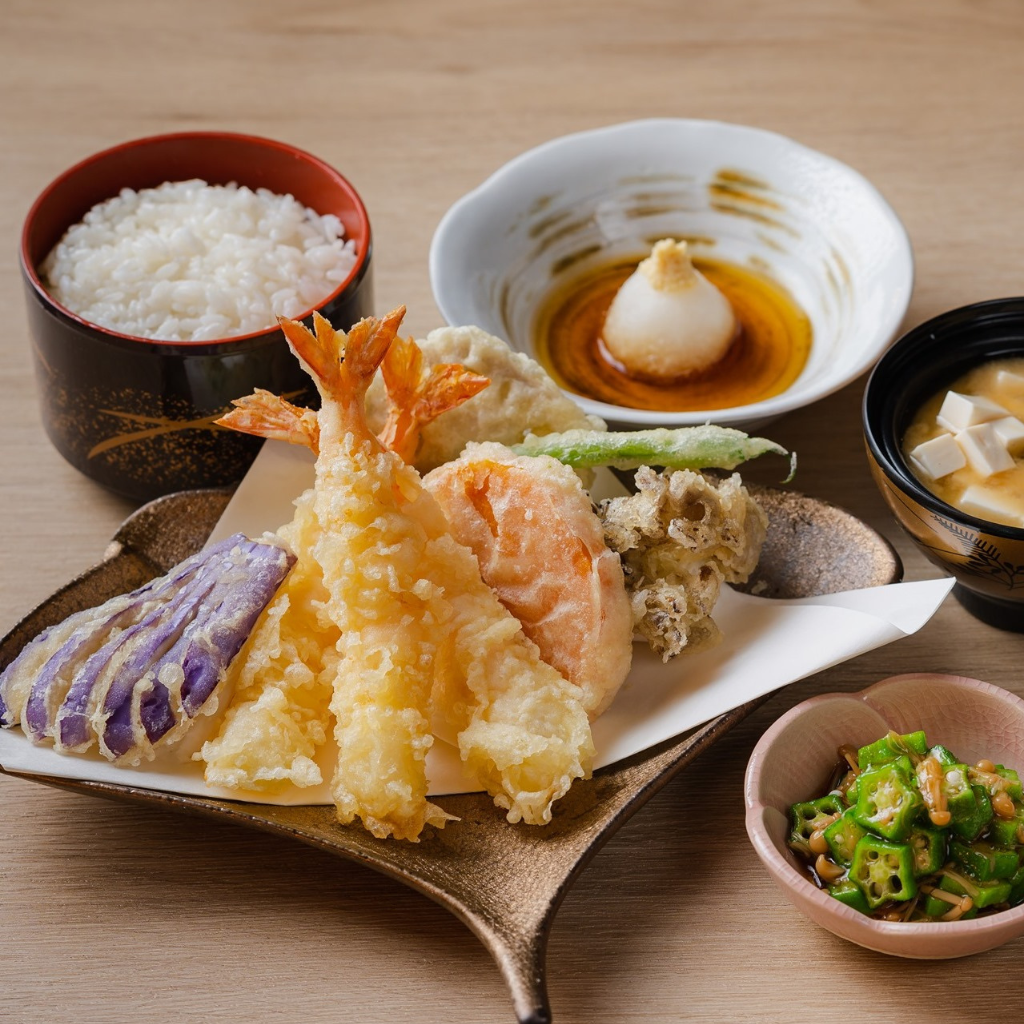 Suntec City is truly home to a multitude of Japanese-food haunts, with the wide variety of esteemed Japanese dining concepts scattered throughout the mall. Tempura Makino is one such popular — and, did we mention, pocket-friendly? — joint renowned for its crispy, lightly battered tempura. 
Established in 2006, the tempura specialty restaurant chain has more than 10 outlets in Japan. 
Its dishes are a hit with the crowd, and rightfully so. It prides itself on handcrafted, "tsudoage-style" tempura, where tempura items are made to order and served one at a time. 
Choose the counter seats, for they're the best in the house. Diners will have a view of the live kitchen, where trained tempura chefs work their craft adroitly.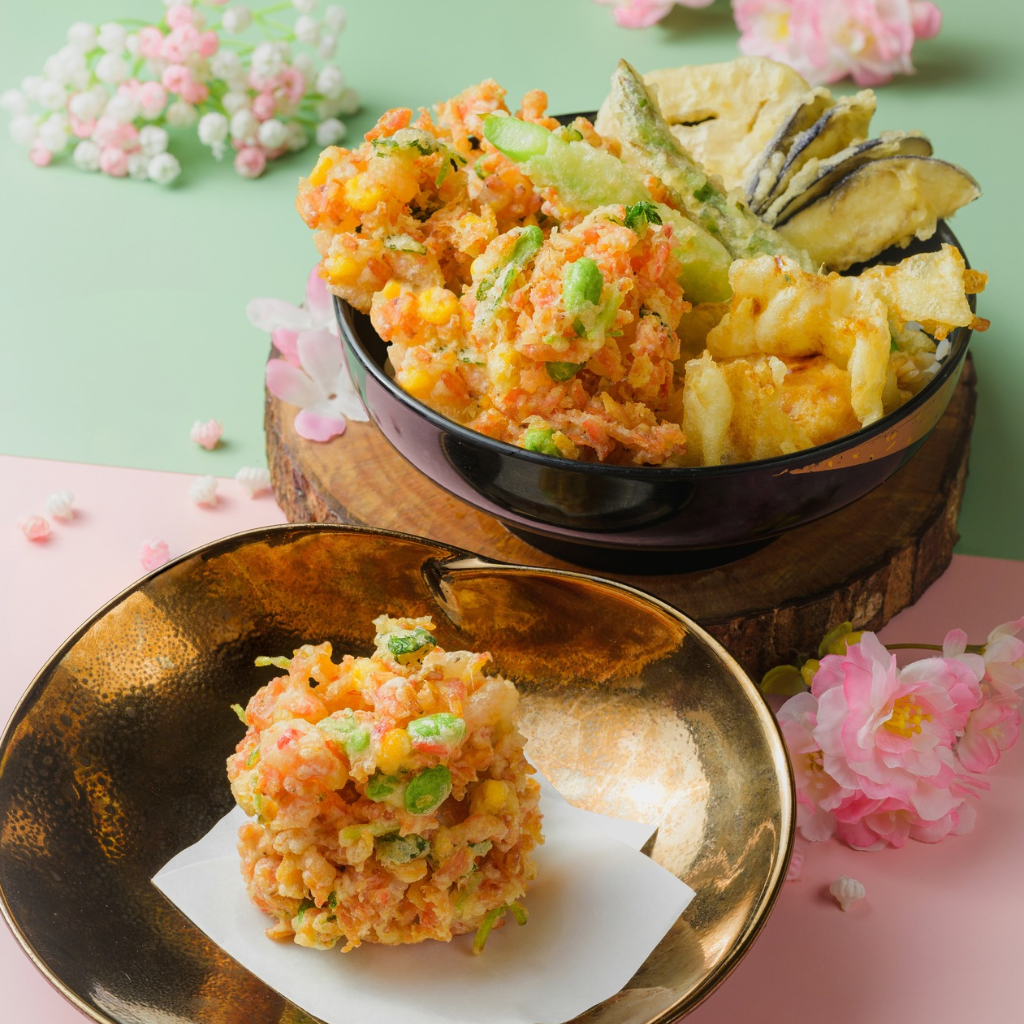 The menu is incredibly extensive, so we can totally understand if you're undecided on the dishes to impress mum with. 
To make matters simpler, go for the limited-edition spring menu, available until May 31. There's a stunning lineup of dishes, such as the sakura ebi kakiage (S$6.90) and sakura ebi kakiage yasai tendon (S$22.90). The latter is undoubtedly the highlight of this gorgeous menu, featuring a medley of droolworthy ingredients, namely fried eggplant and an Okinawa egg. 
5. True Cost
Sky Garden, 03-302
Open: Monday to Sunday (12pm to 11pm)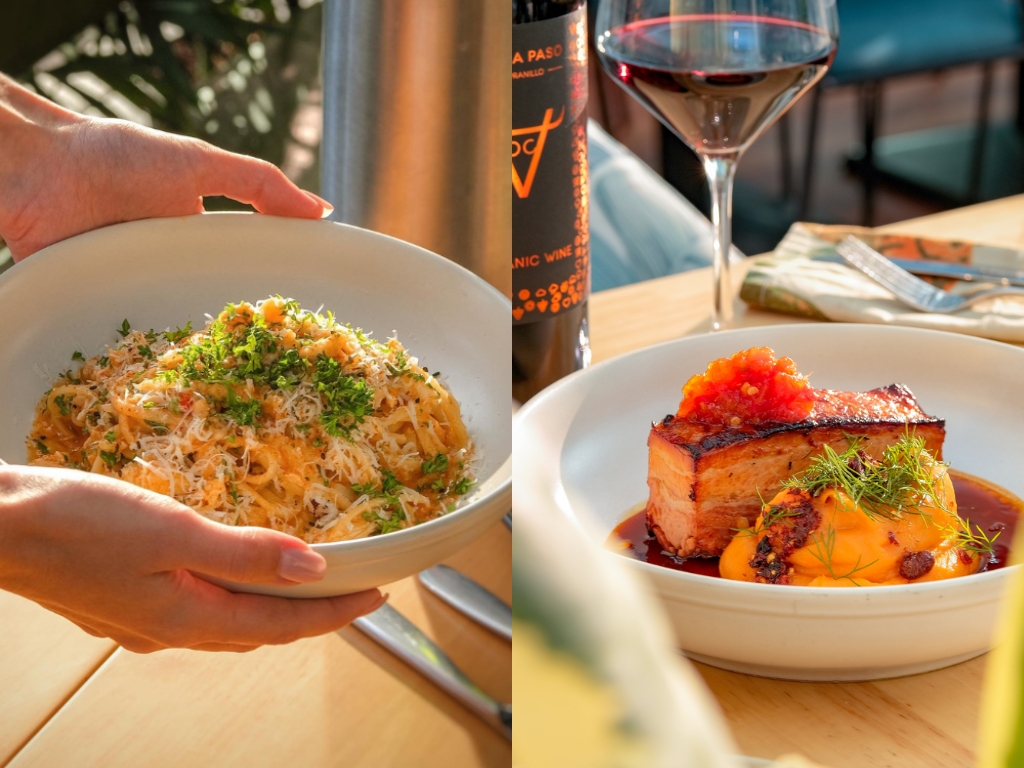 Should al fresco restaurants be up Mum's alley, we're positive she'll fall head over heels for True Cost. Located in the Sky Garden at Suntec City, the restaurant offers a swanky rooftop dining experience with a cosy ambience. Overlooking Nicoll Highway, it also provides a scenic view. It's little wonder it's a fantastic spot for gatherings!
If the name of the brand rings a bell, that's because it originated in Moscow, earning its reputation as a well-known bar and grill. The eatery then expanded its operations to Singapore in 2022.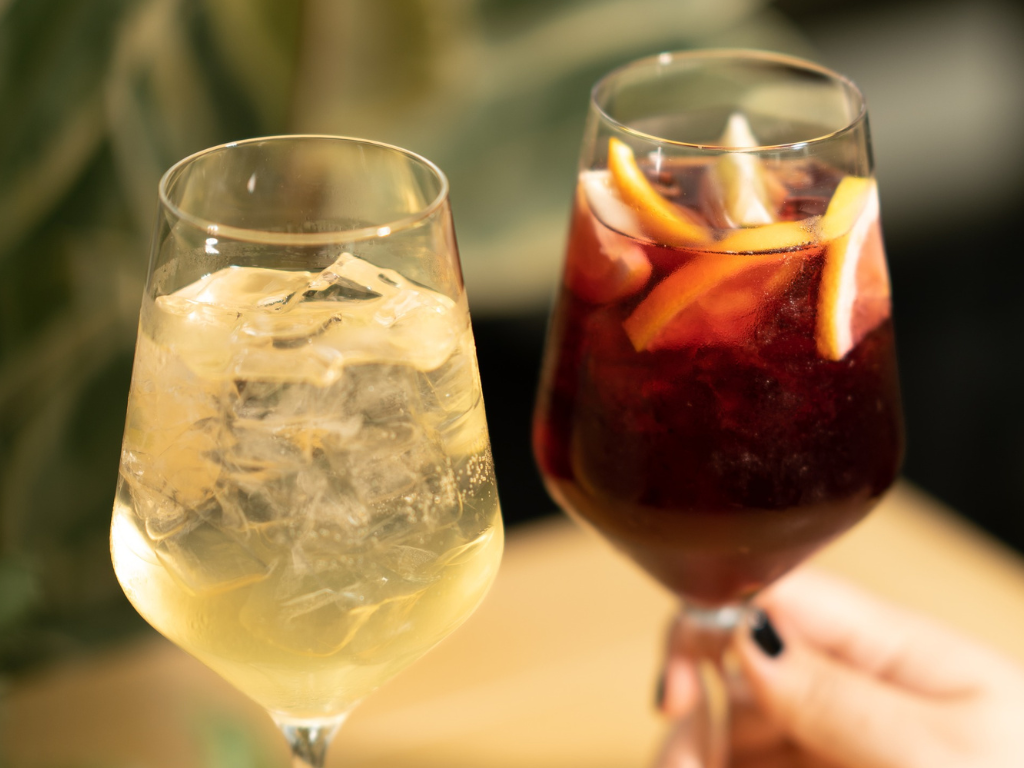 Beyond its inviting setting, True Cost has value-for-money dishes and affordable booze. 
It dishes up an indulgent Sunday Roast Platter (S$109, good for four persons), comprising lamb sausages, chicken, ribeye, pork belly, mushrooms, cherry tomatoes, capsicum and potatoes. 
And a PSA to all mothers who love a good ol' tipple: The restaurant has an ongoing Sparkly Sunday promotion. For S$40, diners are entitled to two hours' worth of free-flow drinks, available from 12pm to 5pm. 
Indulge in mimosas, sangrias and bellinis — Mum will have the time of her life. There's also no cover charge, which makes this sparkling deal a huge bang for your buck.
Discover more dining options and deals on the Suntec+ App
Stretch your dollar, and explore the various dining options and promotions on the Suntec+ App.
Separately, if you're not yet a Suntec+ member, register here now.
Stretch your dollar, and explore the various dining options and promotions on the Suntec+ App.
Separately, if you're not yet a Suntec+ member, register here now.
---