Hawker Guide: Old Airport Road Food Centre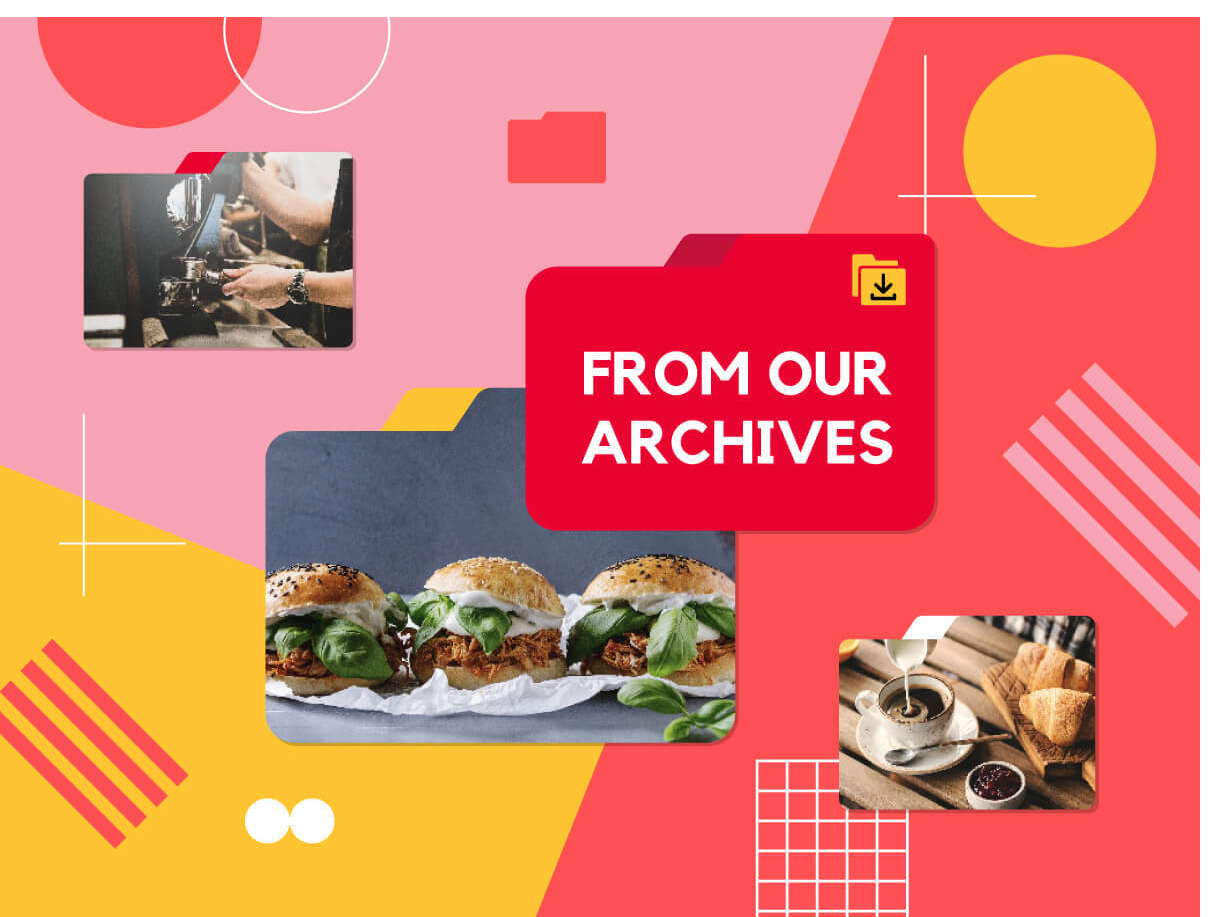 Built nearly 40 years ago, Old Airport Road Food Centre is one of Singapore's largest hawker centres. With its long history, it is no surprise that this popular food centre houses several famous hawker legends. This list is certainly far from exhaustive. It was a tough choice, but we had to narrow down to the following 10 stalls. At a recent re-visit, we joined the queues to see if these legendary stalls still live up to the accolades.
Nam Sing
The legendary Nam Sing has been one of our all-time favourites for fried Hokkien prawn mee. However, at a recent re-visit, we were disappointed to discover that they've changed their cooking style. In the past, the yellow noodles and thin bee hoon would have fully absorbed all the stock, resulting in drier noodles bursting with flavour and wok hei (wok breath). Now, the noodles are more wet and "soupy". Perhaps they've modified their cooking style to cater to tastebuds of the younger crowd. We miss the old style. That said, we could still taste the sweet and rich flavours of the seafood stock used to cook the noodles. Prices start from $5.00 per plate.
Nam Sing Hokkien Fried Mee | #01-32 | Daily: 10:00 – 17:00 (earlier if food runs out), closed on ad hoc basis
Rui Ji Kitchen
Ru Ji Kitchen has established themselves as one of the more popular stalls in this food centre. Operated by the daughter and son-in- law of the original Ru Ji Kitchen in Holland Drive, this stall stands out with their handmade fishballs and in-house sambal chilli. Made fresh daily, their fishballs and fishcakes are delightfully bouncy and juicy. The noodles are also well-executed. Tossed in a mixture of soy sauce, tangy vinegar, and fiery sambal, the noodles are delectably satisfying. A bowl of fishball noodles starts from $3.00.
Ru Ji Kitchen | #01-37 | Tue – Sun: 07:00 – 13:00
Western Barbeque
We've reviewed this stall before in our taste test of best old-school chicken chop, and we're happy to report that their chicken chop ($6.50) still tastes the same. To the modern health-conscious diner, Western Barbeque's cooking style might be a tad oily for their liking. However, we find their slightly charred and greasy chicken chop to be rather comforting in an old-fashioned way. The well-marinated boneless chicken leg is tender and juicy. Another nostalgic touch is the accompanying soft bun split and smeared with margarine and sugar. Besides chicken chop, they have other grilled meats such as pork chop and beef steak.
Western Barbeque | #01-53 | Daily: 11:00 – 23:00
Mattar Road Seafood Barbeque
Over at Mattar Road Seafood Barbecue, the specialty is crab ($48 per kg), cooked in four ways: with chilli sauce; white pepper; black pepper; and salted egg yolk. We were recommended their signature white pepper crab. Stir-fried with garlic, leeks, and punchy white pepper-based savoury sauce, it was likeable but didn't knock our socks off. The crabs could have been meatier; however, it was very fresh. They also serve the usual range of hawker-style grilled seafood, such as sambal stingray and squid.
Mattar Road Seafood Barbecue | #01-63 | Thu – Mon: 16:00 – 22:00
Chuan Kee Satay 
Chuan Kee is often named as one of the best Hainanese-style satay in Singapore. The friendly couple running this stall has been selling satay for nearly 50 years. Perhaps due to their age, we find that their satay has not been so consistent in quality during our last few visits. On one occasion, the satay was over-grilled, resulting in tough, dry meat. But when they get it right, their satay is deliciously tender and fragrant, especially the pork satay which has alternating pieces of meat and fat. Each stick of pork or chicken satay costs $0.60 (minimum order 10 sticks).
Chuan Kee Satay | #01-85 | Open: 17:00 – 23:00, closed on Mon & Thu
Toa Payoh Rojak
Now run by the daughter and son-in-law of the original founder, Toa Payoh Rojak still serves up one of the better versions of Chinese-style rojak in Singapore (psst: we think the son-in- law makes a slightly better version than the daughter). We love their piquant and refreshing rojak sauce, made with a mix of good quality prawn paste, sugar, ginger flower, freshly-squeezed calamansi zest and juice. They are generous with the other ingredients too – pineapple, jicama, kang kong, beansprout, jellyfish, crushed peanut, and freshly toasted you tiao and tau pok. Each serving starts from $3.00.
Toa Payoh Rojak | #01-108 | Mon – Sat: 11:30 – 19:00
Xin Mei Xiang Lor Mee
This hugely popular lor mee stall has upped their minimum spend to $4.00, but the price hike has not deterred their faithful followers. That said, each serving is a large amount of noodles and fair amount of toppings. The toppings consist of fresh fish meat, braised pork slices, and half an egg. The best part is the gravy. Flavourful with good depth, yet not overly salty nor gooey – the smooth gravy binds the noodles, toppings, vinegar, chilli, and minced garlic to make this a super satisfying bowl of lor mee.
Xin Mei Xiang Lor Mee | #01-116 | Open: 06:00 – 13:45, closed on Mon & Thu
Wang Wang Crispy Curry Puff
If you're looking for one of the best crisp curry puffs in the land, Wang Wang is a must-visit. These amazingly addictive curry puffs are hand-made daily by the stall owner. Fried in small batches to keep them hot and fresh, these gorgeously crisp and flakey puffs ooze with moist curried potato filling. This combination of buttery, airy crust and fragrant, spicy potato is simply irresistible. Each puff costs $1.40. Other fillings include sardine, black pepper chicken, and yam paste.
Wang Wang Crispy Curry Puff | #01-126 | Wed – Sun: 11:00 – 20:00
To-Ricos Guo Shi
More familiarly known as "Blanco Court Food Centre 3rd Storey" kway chap stall, To-Ricos Guo Shi has enjoyed brisk business ever since they moved here in 1994. Indeed, this is one of the better kway chap we've had. We like how the braising liquid is light and flavoursome without the heavy use of herbs or spices. The intestines are well cleaned and sufficiently stewed, resulting in a delightfully tender and chewy texture. As for the rice noodle sheets, they are delicately thin and slippery. You can pick your own selection, or ask for a basic mixed set consisting of offal, braised pork belly, taupok, and noodle starting from $4.40.
To-Ricos Guo Shi | #01-135/136 | Wed – Sun: 11:00 – 15:30
Dong Ji Fried Kway Teow
There is often a queue at this stall during lunch hour. Single-handedly operated by an elderly uncle, he takes his time to fry each order of kway teow one customer at a time, unfazed by the long line forming. Though he looks somewhat surly, he breaks into a wide smile when we attempt small talk. "I'm getting old already, it's very tiring for me to operate this business. I have to wake up at 3AM every day to get here and prepare the stall," he tells us softly. His style is certainly unique, resembling Penang-style fried kway teow. Instead of the sweet, dark, and wet Singapore-style fried kway teow we are used to, this version is drier, with charred bits of noodle kissed with wok hei (wok breath). The regular $3.00 portion comes with prawn, cockles, and lup cheong. Add $1.00 for squid and extra prawn.
Dong Ji Fried Kway Teow | #01-138 | Daily: 08:00 – 13:00
---
This archived article appeared in an earlier version of HungryGoWhere and may not be up-to-date. To alert us to outdated information, please contact us here.