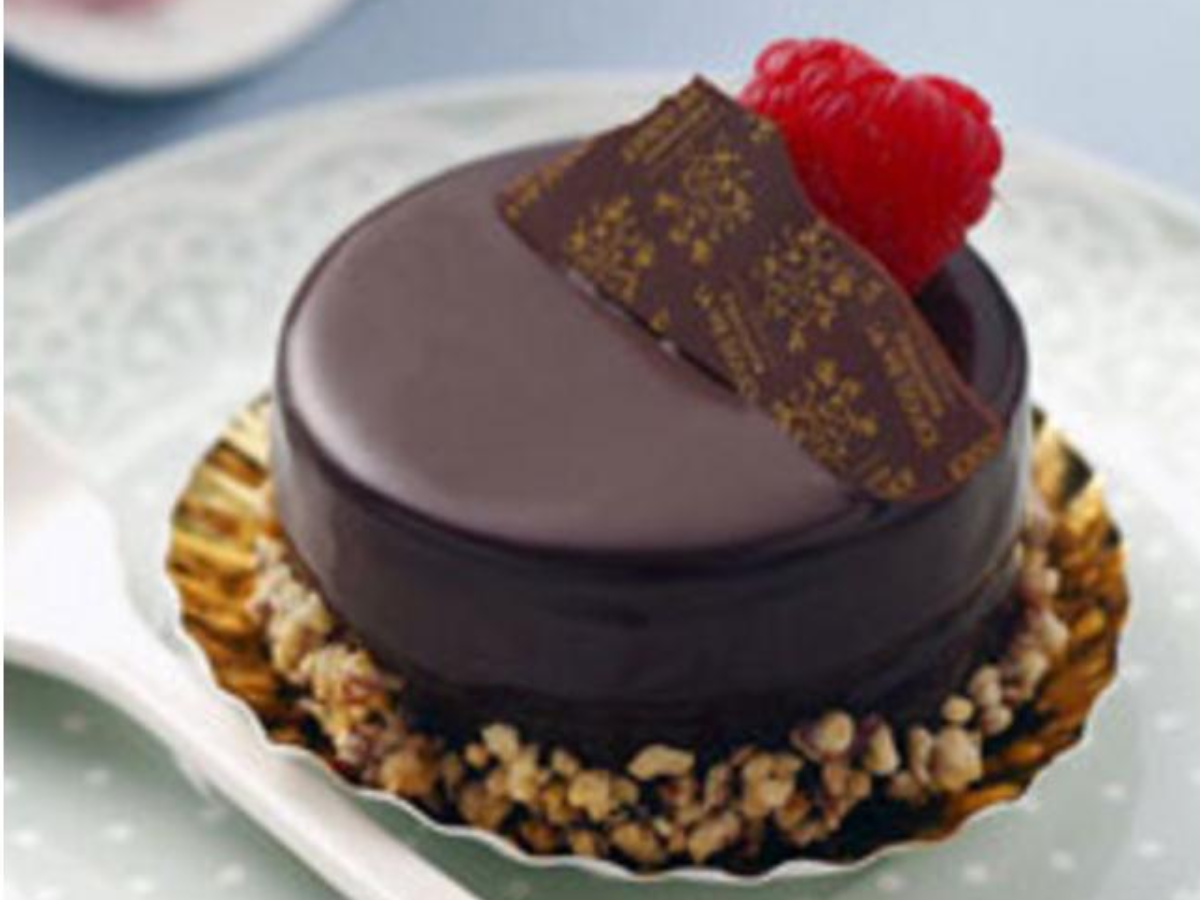 In recent years, more and more Japanese bakeries have opened up in Singapore, some in less accessible locations and others conveniently situated in brand new malls. They roll out different types of breads, cakes and pastries, made using Japanese baking techniques and the finest and freshest ingredients.
We suss out several of them and came out with the five best ones. They were chosen mainly based on the taste and texture of their signature items or specialties, the level of innovativeness and variety offered.
Pâtisserie Glacé
Address: #01-33/34, Icon Village
Tel: 64000247
Opening hours: Mon-Fri: 11am-8pm; Sat & Sun: 11am-6pm
Website: www.cakeglace.com
What it serves: Japanese sponge and chiffon cakes, pies, pastries and tarts crated by master chef Yamashita from Nara, Japan.
Why it's good: The cakes are mostly light yet luscious, teeming with distinctive flavours. All the baked goods are prepared the traditional way using quality basic ingredients of egg, milk, fresh cream, flour and sugar. For chocolate products, the finest chocolate from Belgium and the best butter from France are used. The chef doesn't use baking powder as substitute for eggs; instead, the cakes rise perfectly thanks to the airy meringue recipe. Stabilisers and preservatives are not used either.
Ambience: The setting is simple, clean and bright, and consists of just a counter. Although small, it is a great improvement from its former place at the dingy Chinatown Plaza.
Specialties:
Baumkuchen ($20.80)
Painstakingly baked on a rotisserie oven, the baumkuchen (which literally means 'tree rings in German) is superbly soft and fragrant. Unlike the other more delicate cakes with fresh cream, this keeps quite well in the refrigerator.
Maison ($5.10)
Shaped like a house, this sublime cake has four types of sponge cakes in one: vanilla, organic green tea, coffee and chocolate, sandwiched between four different types of cream, and coated with smooth Belgian chocolate.
Double rare cheese mango ($4.70)
An original creation comprising sponge layered with cream and decorated with fresh mango cubes and mango puree.
Strawberry shortcake ($4.80)
This luscious cake contains the freshest strawberries, fresh cream and amazingly soft sponge.
Tampopo Deli
Address: #B1-16, Liang Court Shopping Centre 
Tel: 63387386 
Opening hours: Daily: 10am-9pm 
Website: www.cfc.com.sg  
What it serves: Cakes, pastries and puddings
Why it's good: Top quality ingredients, light-as-air textures and flavours that are not cloying. This deli consistently comes up with impressive cakes and pastries and offers a large range of products.
Ambience: This deli started off with just a few tables but has since expanded, taking up a larger space in the basement of Liang Court Shopping Centre. Never mind the bright fluorescent lights, the tables are still filled to the brim especially on weekends.
Specialties:
Cream puffs ($2.60)
These golden brown delights used to attract long queues when they were made only in small batches. More trays of puffs are churned out these days, and they continue to appeal to fans. Delicious velvety custard cream speckled with vanilla beans is trapped inside delicate crisp choux pastry shells.
Mont blanc ($5.60)
An exquisite dessert of fine hazelnut puree and light fresh cream piped over a crunchy tart base.
Matcha chiffon cake ($5.80)
Lovely airy green tea chiffon cake layered with the lightest whipped cream ever.
Extra light cake tea time ($1.80)
Presented in a cute paper cup, this pillow-soft sponge cake offers a welcome surprise with fluffy whipped cream in the centre.
Provence
Address: ION Orchard, #B4-07/08; 17A Lorong Liput, Holland Village 
Tel: 65093926; 6467 6966 
Opening hours: Daily: 10:00am-10:00pm (ION Orchard); Mon – Fri : 09:30am – 08:30pm, Sat – Sun : 08:30am – 08:30pm (Holland Village)
Website: www.provence.com.sg
What it serves: Soft buns, bread, donuts and pastries
Why it's good:
The bakery offers a good variety of creative bread recipes made from the finest natural ingredients and quality wheat. The flavours and textures of the products are mostly impeccable. All the breads are handmade from scratch every day.
Ambience: The café-style outlet is comfortable and cosy with ample seating space.
Specialties:
Chocolate, cream or kaya wassant ($6 a packet)
miniature 'croissant' breads that are pillow-soft and fluffy with hints of sweetness thanks to the chocolate, custard cream and kaya.
Koshi an pan ($1.70)
A traditional bun with smooth red bean paste.
Curry doughnut ($1.70)
A savoury deep-fried doughnut filled with Japanese curry.
Bread Society
Address: #B2-19, ION Orchard,  
Tel: 65094434
Opening hours: Daily: 7.30am-11pm 
Website: www.breadtalk.com
What it serves: Artisanal breads, brioche, buns, scones and pastries.
Why it's good
Quality traditional breads and loaves freshly made daily using premium ingredients such as nutritious dark rye and wholemeal flour. There is an extensive selection of over 50 kinds treats freshly baked on the premises by a huge team of chefs. Choices vary from European-style rustic loafs to softer breads with familiar Asian elements. Bread Society also offers personalised service with 18 staff on hand to provide recommendations and assistance to customers.
Ambience: A takeaway bakery shop with spacious interiors characterised by clean lines and soothing tones with wood accents.
Specialties:
The Bread Society ($3, half loaf), ($5.80, full loaf)
This house speciality is an ingenious creation by Japanese pastry chef Takaaki Nishikawa. A square loaf with four different flavour quarters: fresh carrot; black sesame with honey; Japanese green tea and milk with raisin. Each of the four flavours are wonderfully distinctive and the texture perfectly fluffy.
Kraftkorn raisin bread ($5.80, full loaf), ($3.30 half loaf)
This European-style bread contains a healthy blend of rye flour, oats, raisins and walnuts.
Red wine pear danish ($2.50)
Another one of chef Nishikawa's exclusive recipes, this buttery Danish pastry is filled with luscious custard cream topped with red wine-infused pear slices, blueberry and red currants
Chestnut danish ($2.80)
Pastry tart crowned with velvety-sweet chestnut puree. 
Icing Room
Address: #B2-52, 313@Somerset; #B1-105, Jurong Point Shopping Centre; #B1-13 Compass Point  
Tel: 68848189; 6862 4464
Opening hours: Daily: 10am-10.30pm 
Website: www.theicingroom.com   
What it serves: Whole cakes, small cakes, cheese cake bars, muffins, and macarons
Why it's good
A good range of original cakes made using selected imported premium ingredients such as chocolate and cream. The cakes are unique to The Icing Room as it is chef Horie's unique recipes from his popular patisserie in Tokyo. The highlight is the innovative and fun D-I-Y cake decoration concept. Customers can purchase a cake and personalise it themselves at the establishment's D-I-Y counter filled with all manner of colourful icing, garnishes, cake toppers and figurines. 
Ambience: Decked out in pretty pink shades and Victorian-style furnishings, this small space is cute and cosy.
Specialties: Consultant chef Shin Horie's five unique cakes that are favourites at La Vie Douce, his store in Tokyo:
Cassis jewel $5.80
Slightly sweet and tangy creation made of honey and cassis mousse with delicate almond sponge.
Green goddess $4.80
Green tea and brown sugar mousse with chocolate royaltine.
Caprice $5.80
Decadent chocolate and raspberry mousse with added crunch of almond biscuit and hazelnuts.
Mango paradise $5.80
Delicate mango mousse with cream cheese and vanilla sponge which is well balanced and not too sweet.
Giselle $5.80
Raspberry and pistachio mousse with almond sponge.
---
This archived article appeared in an earlier version of HungryGoWhere and may not be up-to-date. To alert us to outdated information, please contact us here.