8 wholesome spots to dine at for the perfect Easter long weekend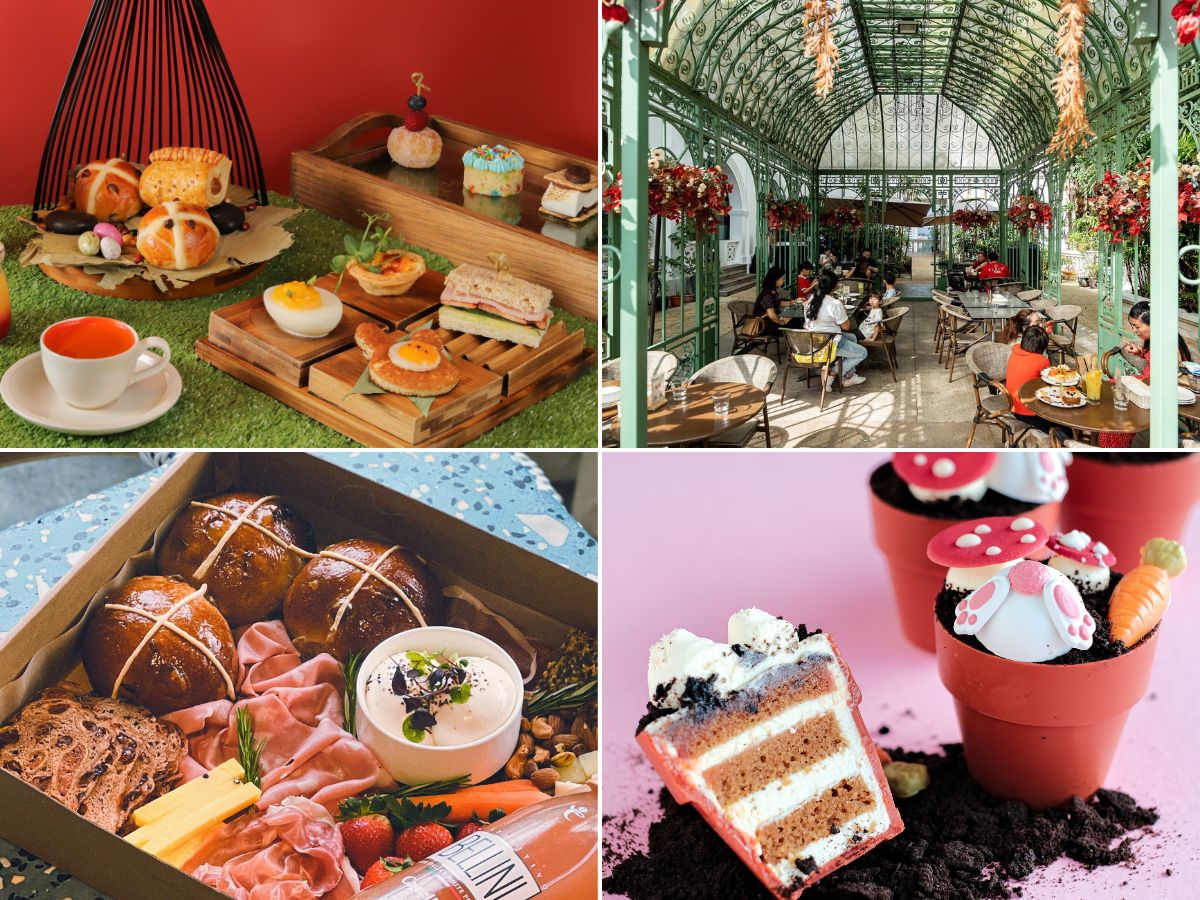 Everybody loves a long weekend. Not only does it allow you to take a breather from work, it also lets you slow down, catch up on lost sleep and enjoy what you normally can't do in a work week.
2023, so far, has given us quite a few opportunities to do that. New Year's Day stretched into the first Monday of the year and Chinese New Year also gave us an extra long weekend.
Now, we have another long weekend to look forward to this week, thanks to Good Friday and Easter celebrations! 
While some of us may appreciate much-needed alone time snoozing in bed, others might see this as the perfect chance to get out for a wholesome meal of good food and conversation.
If you're still undecided on how you're going to spend this long weekend, we hunted down some egg-citing Easter specials and dining spots that you can consider hopping to.
1. Binary
Palais Renaissance, 01-01A, 390 Orchard Road
Open: Monday to Sunday (11.30am to 10.30pm)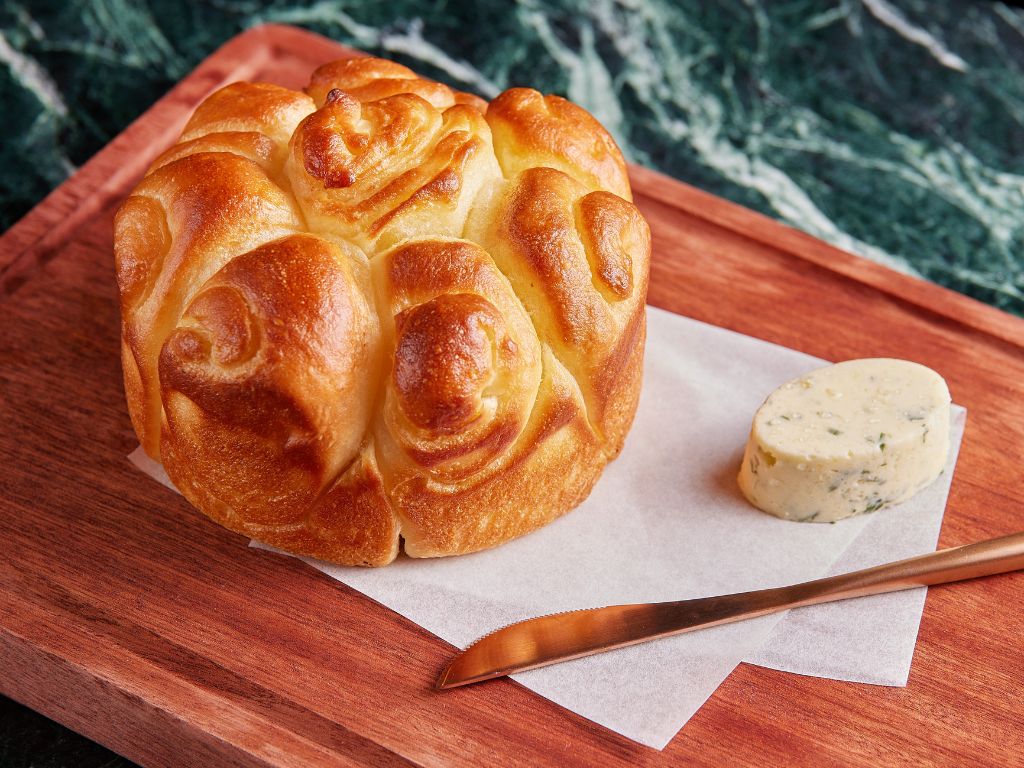 Why visit? Trying to find a place to head to for the Easter festivities but the exorbitant prices are putting you off? Binary is offering a reasonable S$48++ four-course Easter brunch menu, available only between 11.30am and 3.30pm on April 9.
The wine bar will also be holding a quirky adult Easter egg hunt from 1pm onwards.The first two guests to find three egg stickers hidden around the restaurant will win a bottle of Roederer 243 Brut (worth $118++). Only one guest per dining table can win the bottle.
Price range: $$$$
Crowd favourites: The Easter brunch will kick off with Binary's freshly made signature kubaneh bread, followed by an egg dish with options such as truffled scrambled eggs and smoked salmon eggs benedict.
The highlight of the meal comes in the form of a whole roast. Choose from meats such as the spatchock chicken and aya budou pork, which is complemented by a choice of a side. Take your pick from options such as the mac and cheese, grilled asparagus and Impossible burrata. End the meal with a dessert, with options such as the Valrhona dark chocolate terrine and the Easter special of caramel egg pudding sundae.
2. Wildseed Cafe at The Alkaff Mansion
10 Telok Blangah Green
Open: Monday (8am to 5pm), Sunday and Tuesday to Thursday (8am to 8pm), Friday and Saturday (8am to 10pm)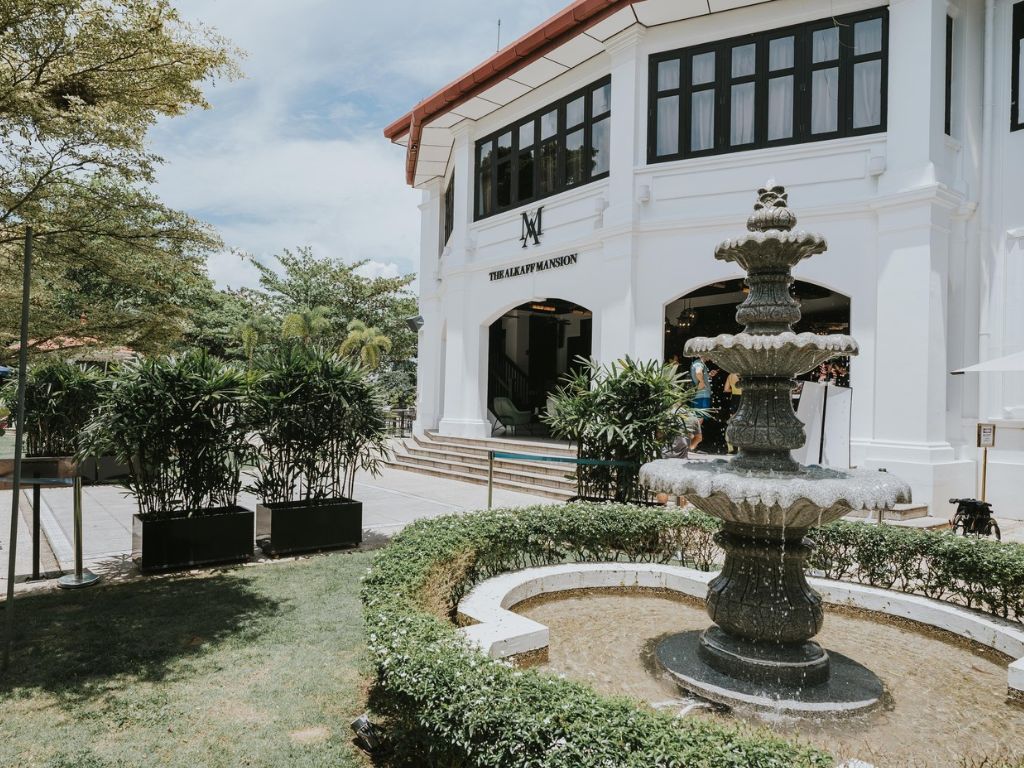 Why visit? Not all brunch spots are made equal. Wildseed Cafe at The Alkaff Mansion is particularly enchanting, helped along by the fact that it's housed in a preserved heritage bungalow and boasts a picturesque conservatory.
Best of all, it's nestled atop the Telok Blangah Hill and is surrounded by lush greenery — great for those who want to go on a leisurely stroll through the adjoining parks or Henderson Waves.
Price range: $$
Crowd favourites: Those who prefer dependable staple brunch fare would enjoy signatures such as the soft shell chilli crab linguine (S$29) and the jazzed-up version of a typical Singaporean breakfast, the atas kaya toast (S$9) that's served with sourdough and sous vide egg. 
Wildseed Cafe is also offering a special Easter menu from April 3 to 9 with delightful treats such as Easter lamb sliders (S$20) and hoppy carrot cake (S$11).
3. Cafe Brera at Reunion
National Museum of Singapore, 01-06, 93 Stamford Road
Open: Monday to Sunday (9am to 5pm)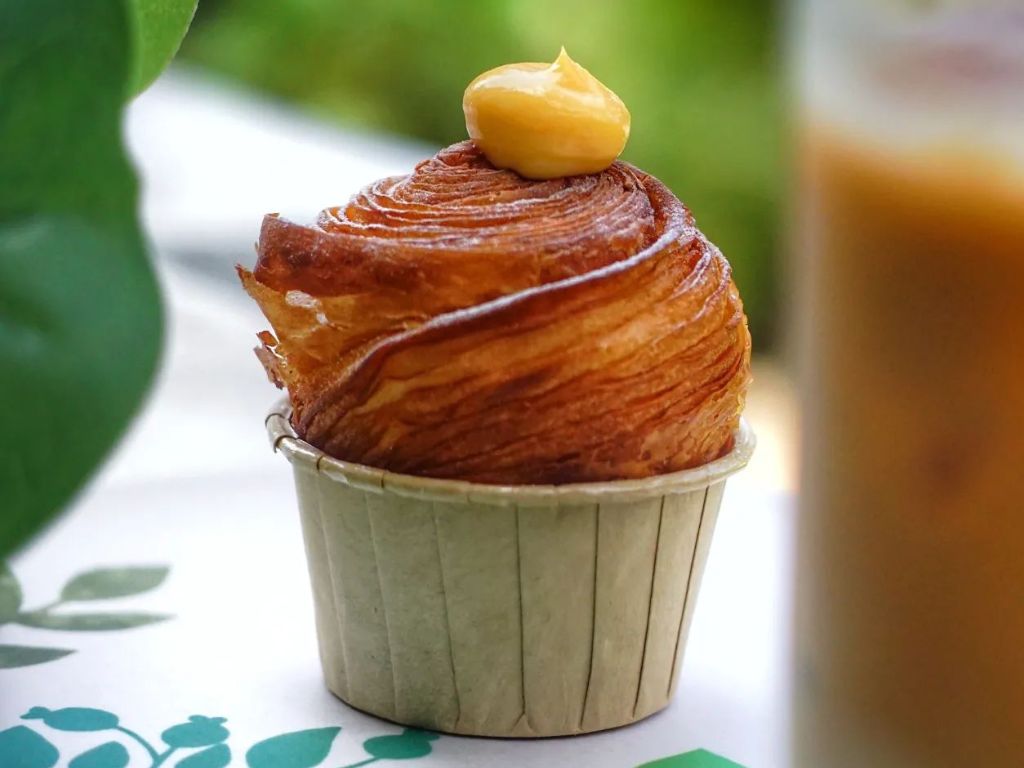 Why visit? Bakery Brera is no stranger to pastry lovers in Singapore. But did you know that it recently unveiled a new sit-down cafe located within the National Museum of Singapore? 
The bakery is best known for its fresh pastries, bread rolls and more, and its range of cruffins (croissant muffins) is wildly popular. In keeping with the festivities, you might also want to get your hands on its fluffy hot cross buns that are available all-year-round. If you're thinking of an artsy weekend involving some museum-hopping, this would be a perfect pit stop for you to fuel up!
Price range: $
Crowd favourites: Most people make a beeline for its famous cruffins (S$6.50), which come in flavours such as kaya and calmansi curd. The cafe menu also features a whole range of homely local delicacies such as curry chicken (S$11.80) and pulut hitam (S$4).
4. Burnt Ends Bakery
7 Dempsey Road, 01-01
Open: Thursday to Sunday (8am to 4pm)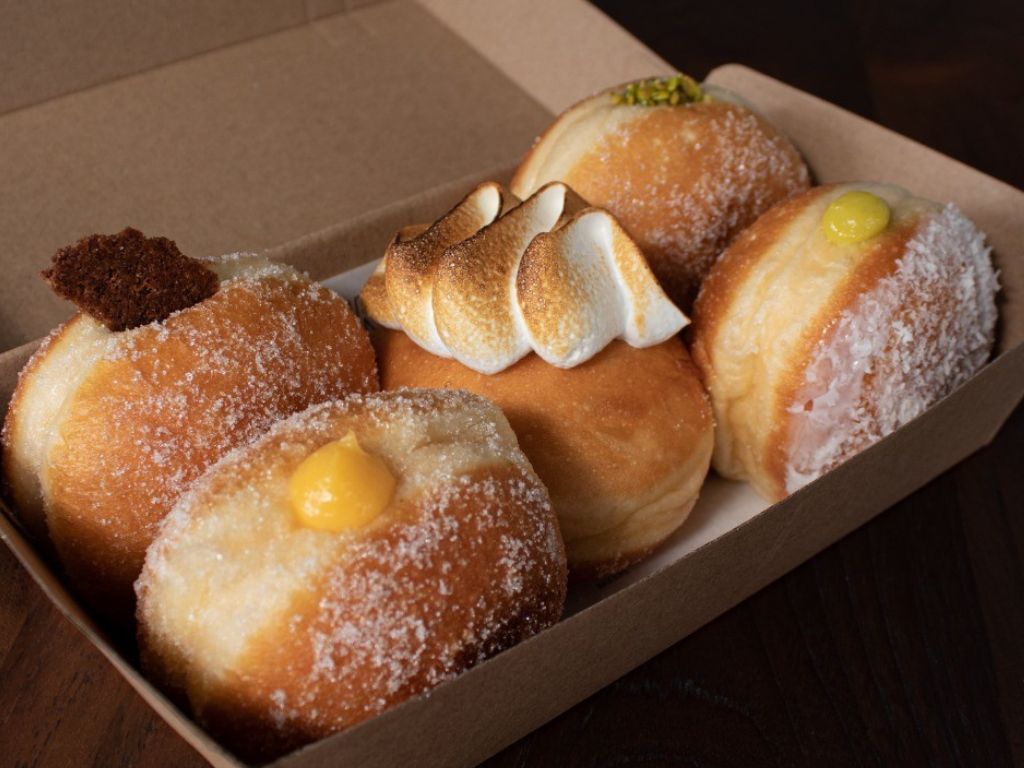 Why visit? Burnt Ends is one of the most illustrious establishments in Singapore, having earned itself a Michelin star and recently clinching 24th place in the annual Asia's 50 Best Restaurants list. 
For anyone struggling to snag a seat at the smokehouse's restaurant, you can consider popping by its bakery offshoot to score yourself some of its wildly sought-after donuts. It's also located in the quaint neighbourhood of Dempsey Hill if you're up for some exploring.
Price range: $$
Crowd favourites: The donuts are a tad pricier than most, but these soft, supple babies are the stuff of every donut lover's dreams. Opt for the donut box (S$25) and you can choose five donuts from flavours such as smoked Japanese yuzu, Iranian pistachio, and milo dinosaur.
There will also be the seasonal special of hot cross buns (S$24) that come in pieces of six, for those who have been craving the festive snack.
5. Escape Restaurant
One Farrer Hotel, 6th floor, 1 Farrer Park Station Road 
Open: Monday to Sunday (12pm to 10pm)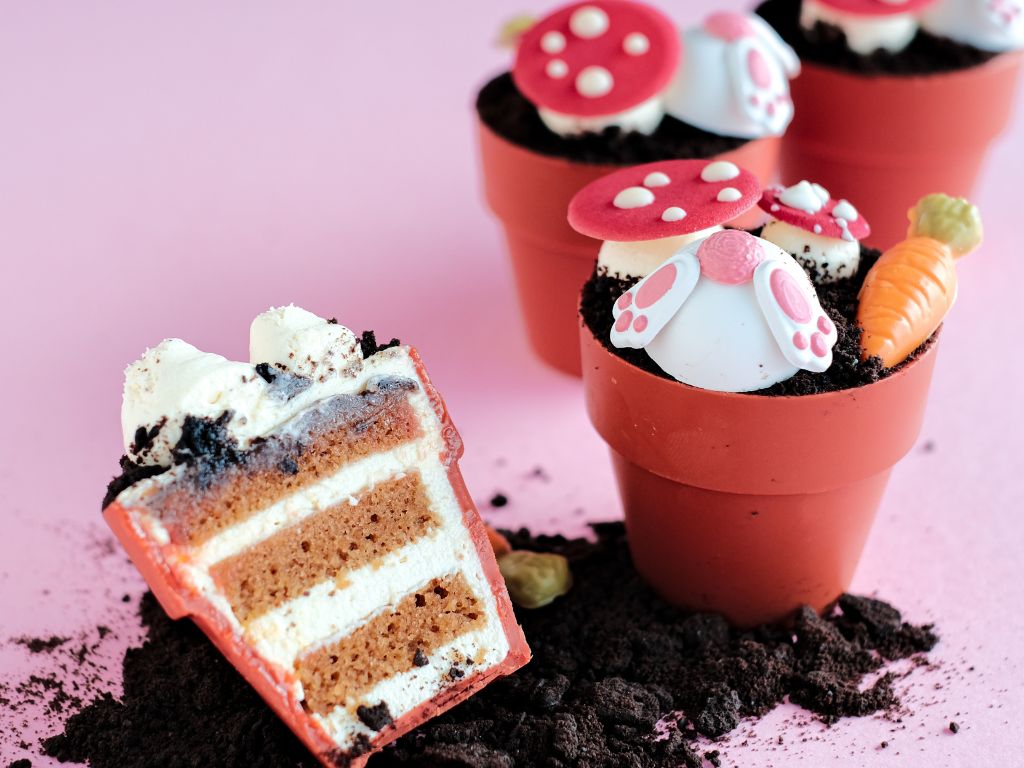 Why visit? What better way to celebrate Easter than with a nice brunch containing all the festive favourites, including European cheese, cold cuts, salmon and other Easter staples!
Parents will appreciate the kids' corner that allows children to decorate their own cupcakes and enjoy treats such as the mini chicken cheese burger and roasted chicken pizza.
On top of that, One Farrer Hotel's poolside restaurant is a nice dining spot offering a sweeping view of the cityscape surrounding the Little India vicinity, so that's a nice bonus.
Price range: $$$$
Crowd favourites: The Easter semi-buffet brunch (S$88++ for adults) will be available between 12pm and 3pm on April 9. Expect a myriad of dishes such as appetisers of bow tie pasta with forest mushroom and smoked duck and baked potato salad, and dishes such as slow baked whole salmon fillet with classic egg benedict to pair with your cold cuts and cheese.
Besides the spread, each guest is also entitled to a choice of one main from Escape Restaurant's a la carte menu. No meal is complete without dessert: End with hot cross buns and a sharing platter of desserts and pralines.
6. Le Jardin
Fort Canning Arts Centre, Level 2, 5 Cox Terrace 
Open: Monday to Thursday (9am to 9pm), Friday (9am to 9.30pm), Saturday and Sunday (9am to 9pm)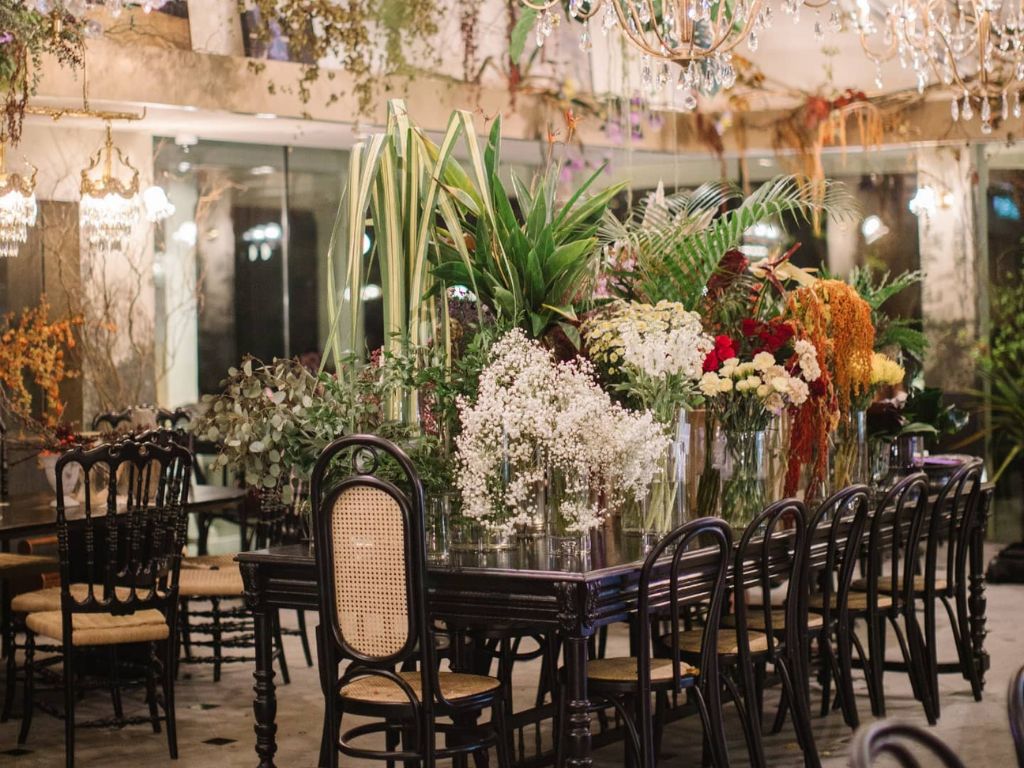 Why visit? Nestled within the historic Fort Canning Park, Le Jardin is an elegant European-inspired flora-themed restaurant that's bursting with charm. Boasting an idyllic interior decorated with fresh flowers from its in-house florist, the eatery will make you forget that you're still in Singapore.
Even better news for "pawrents" looking for a chill spot to hangout with their furkids — Le Jardin is pet-friendly with a picturesque al fresco seating area perfect for the 'gram. And if you're feeling outdoorsy, you can go for a trek in the surrounding Fort Canning area after your meal.
Price range: $$$
Crowd favourites: Live out your "live, laugh, love" life to the fullest by tucking into the exquisitely plated brunch fare available here while soaking in the gorgeous bistro vibe. Try the croissant waffle (S$25) served with truffle scrambled eggs and Toulouse pork sausage and the brulee French toast (S$22) garnished with seasonal fruits, vanilla granola and chantilly cream.
7. Lobby Lounge at Capitol Kempinski
The Capitol Kempinski Hotel Singapore, 15 Stamford Road
Open: Monday to Sunday (11am to 9pm)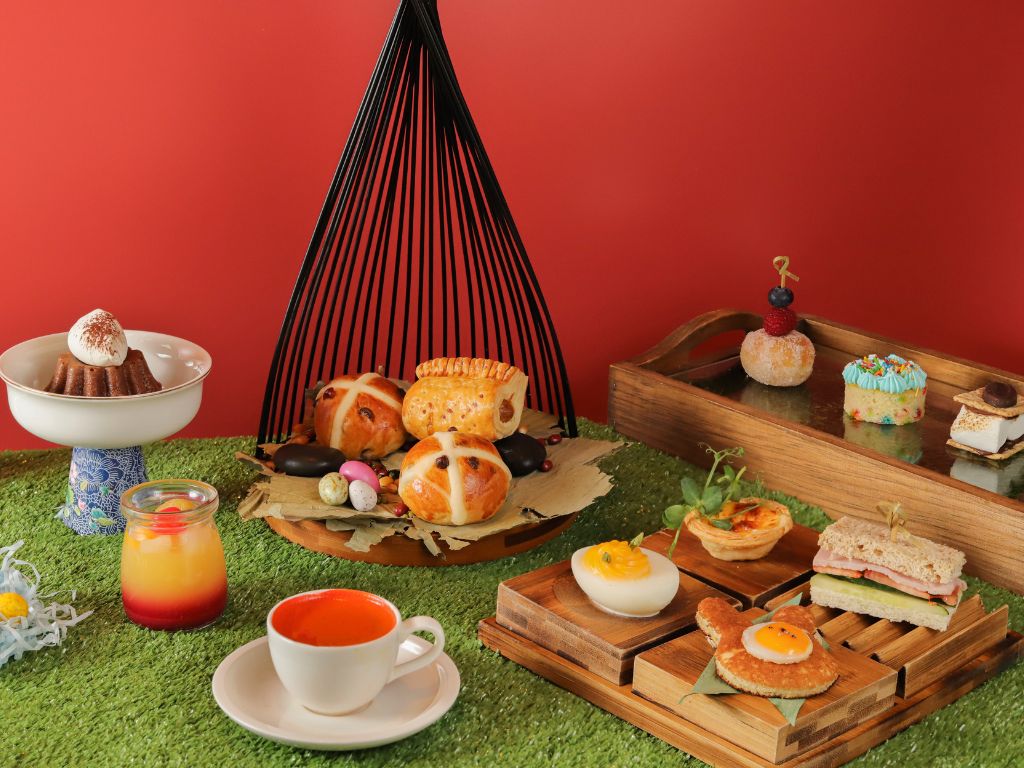 Why visit? If you prefer an indulgent afternoon tea sesh instead, Lobby Lounge at The Capitol Kempinski Hotel is offering an afternoon tea set with a myriad of delights that tie in with Easter. It's available on April 9 from 2.30pm to 5pm.
While hotel high teas can generally be pricey, the special Easter afternoon tea set here goes for a reasonable price of S$62. Its central location, too, means you can quickly and conveniently travel to other places of interest, such as the nearby National Gallery Singapore.
Price range: $$$$
Crowd favourites: It's Easter-themed goodies galore: Indulge in scrumptious bites such as the chilled carrot soup with candied ginger, savoury 'bunny' pancakes with poached quails' eggs and bacon cream, hot cross buns with mixed fruit, and colourful Easter funfetti cakes. To top it off, the bites are paired with specially selected teas to elevate the experience.
8. Da Paolo
Multiple stores islandwide 
Open: Operating hours vary across outlets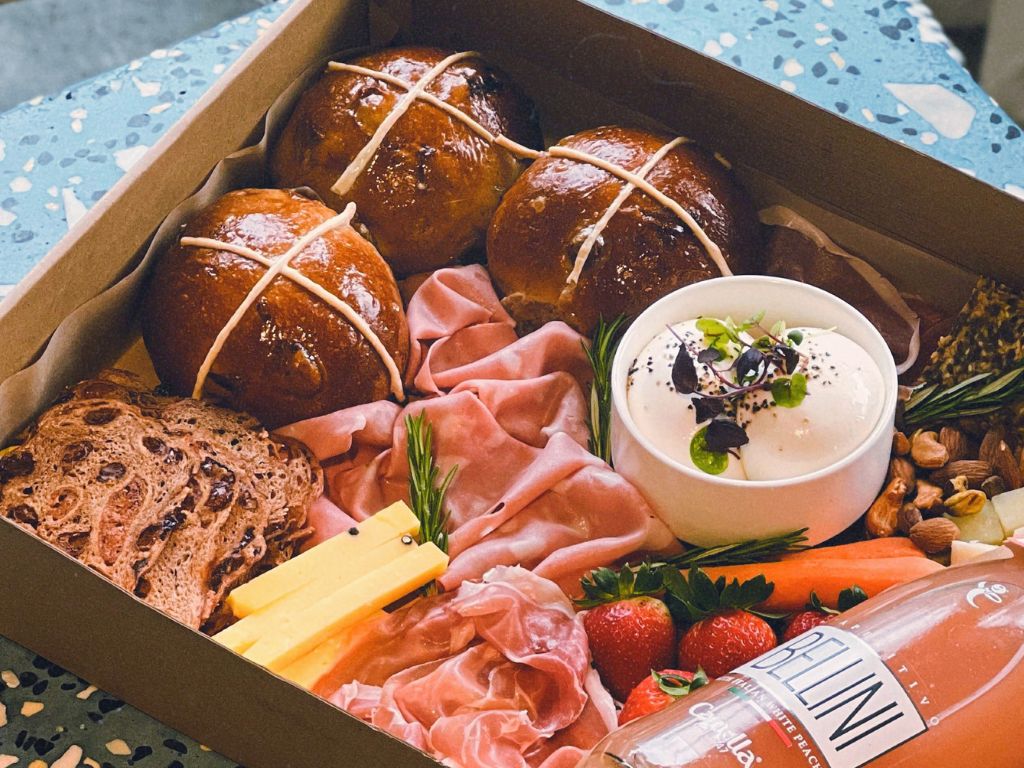 Why visit? De Paolo shouldn't be a stranger to anyone who enjoys Italian food in Singapore — this trusty brand has been around since 1989 and is still going strong.
If you're a fan of its rustic bakes, you'll probably want to get a taste of its Easter specials that are available until May 31. There's an outlet conveniently located right across Botanic Gardens if you want to brighten up your Good Friday long weekend with a picnic.
Price range: $$
Crowd favourites: Nothing screams Easter like (chocolate) Easter eggs. Get into the mood with a dozen eggs or two, available in La Perla chocolate (from S$21.90) and Niederegger marzipan (from S$13.90). Da Paolo will also be selling chocolate hot cross buns at S$4.50 apiece for those seeking a richer, more decadent version of the carby favourite.