Coconut shakes in Singapore: 5 underrated brands to try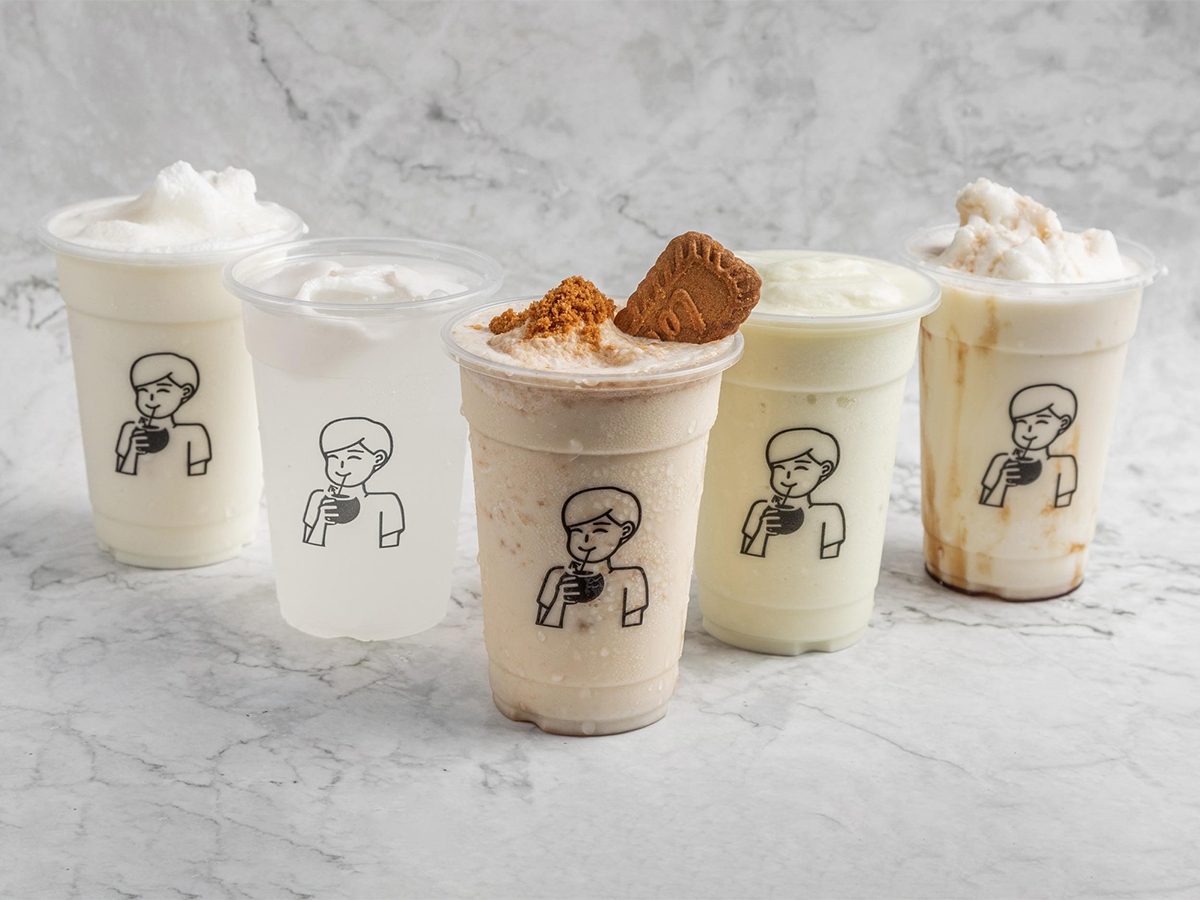 Light, refreshing and cool – there's a lot to love about coconut shakes. 
Perhaps that's how coconut shakes dethroned the legendary bubble tea drink as the preferred beverage. Who could resist the reprieve it provides us against the sweltering Singapore heat? 
While some may think that coconut shakes in Singapore are all the same, that might not be so. Some of us prefer our coconut shakes creamier and smoother, while others prefer it to be icy with a chunky bite. 
Whatever your tastes are, there's a coconut shake in Singapore for everyone. You already know the bigger players, which are delicious and often fairly crowded, so we've come up with a list of five underrated coconut shake brands you might not know about. 
5 coconut shake brands in Singapore to try if you haven't!
1. Coconuto
645 Yishun Street 61, 01-322
Opening hours: Monday to Thursday and Sunday (12pm to 12am), Friday and Saturday (12pm to 2am)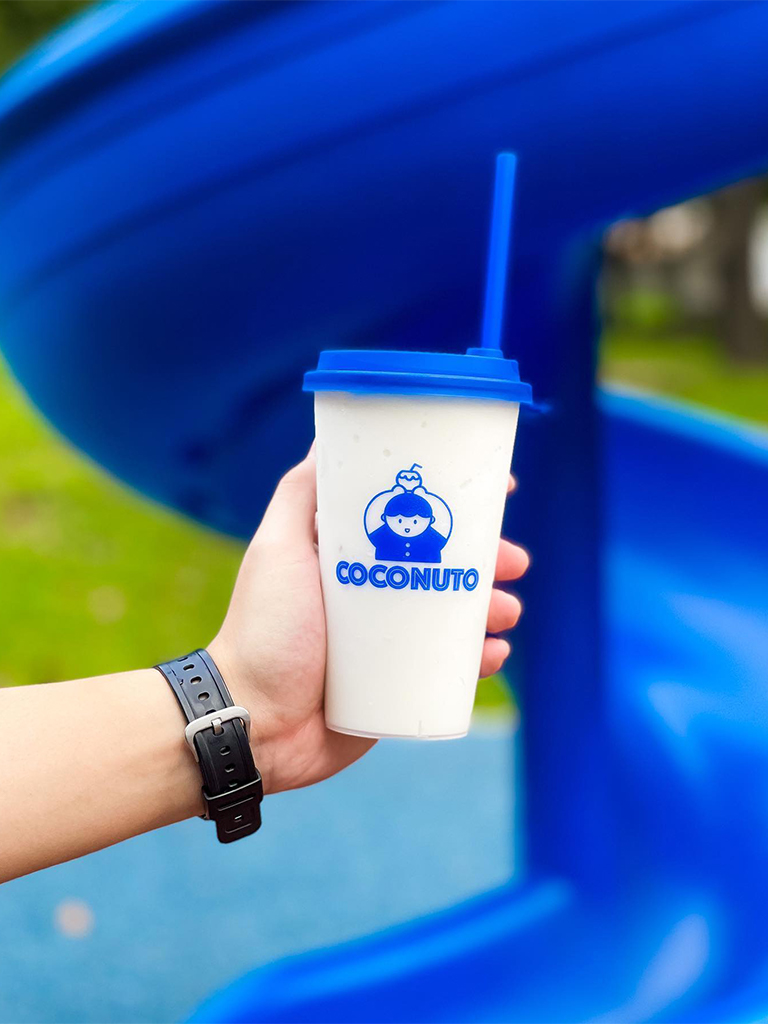 Coconuto is a breath of fresh air to the Yishun neighbourhood. Its neon blue signs and bright blue tables bring a pop of colour into an otherwise typical HDB block. 
Despite offering a larger space and a dine-in option, the coconut-themed cafe remains affordable. Its coconut shake starts from S$4.60 for a medium – a reasonable amount for that size.
If you're looking for something to jazz up your usual coconut shake order, try Coconuto's flavoured coconut shakes such as the black sesame or lotus biscoff (from S$5.30) coconut shakes.
Coconuto also offers waffles (from S4.50) and gelato (from S$3.80), with flavours such as Nuto's favourite (a coconut ice cream mixed with roasted coconut flakes) and mango sticky rice.
What to order: Coconut shake (from S$4.60), black sesame (from S$5.30)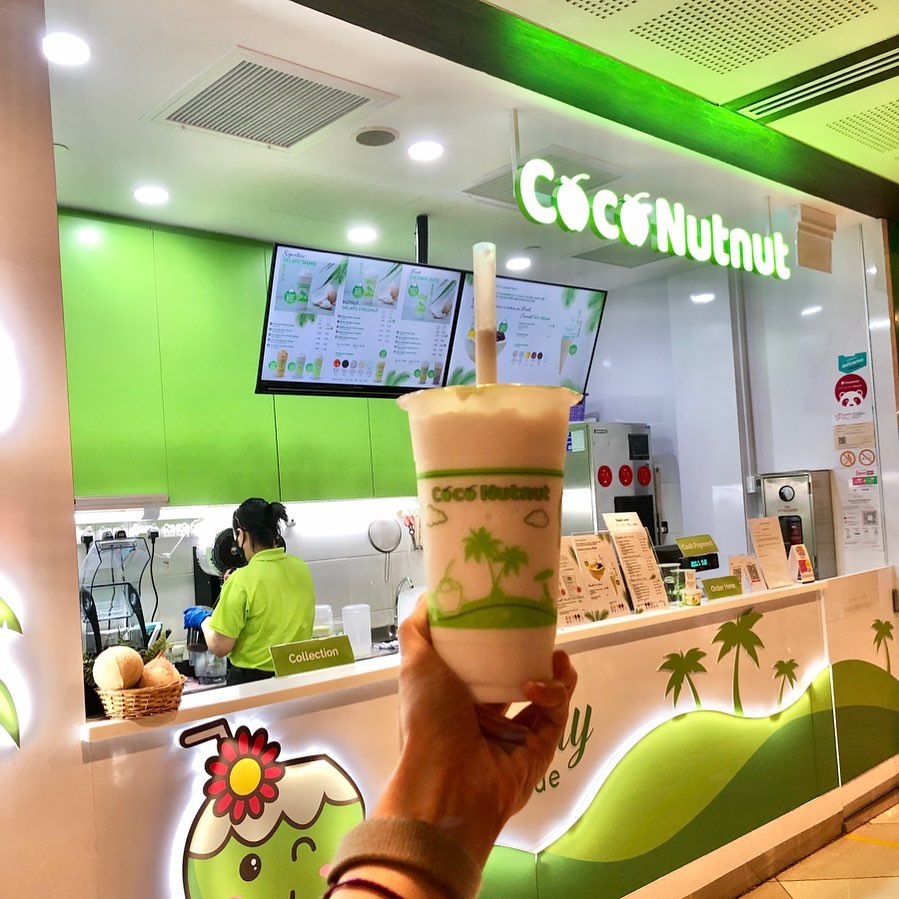 Coconutnut, apart from having a catchy name, also has a refreshingly good coconut gelato shake (from S$4.50). 
The coconut gelato shake has a creamy texture with a strong fragrance. Even at the lowest sugar level, the drink has a natural sweetness to it.
While we argue that the original coconut shake is always superior, Coconutnut recommends its coconut avocado shake (from S$5.90), too. 
If you're in the mood for munching on something, try some of its more interesting toppings, such as its rainbow mini ball (additional S$0.50) or yoghurt raindrop ball (S$0.60). 
What to order: Coconut gelato shake (from S$4.50), fresh coconut juice (S$4.60)
3. Coconut Island
Pasir Ris Bus Interchange, 01-05, 501 Pasir Ris Drive 3
Opening hours: Monday to Sunday (10.30am to 9pm)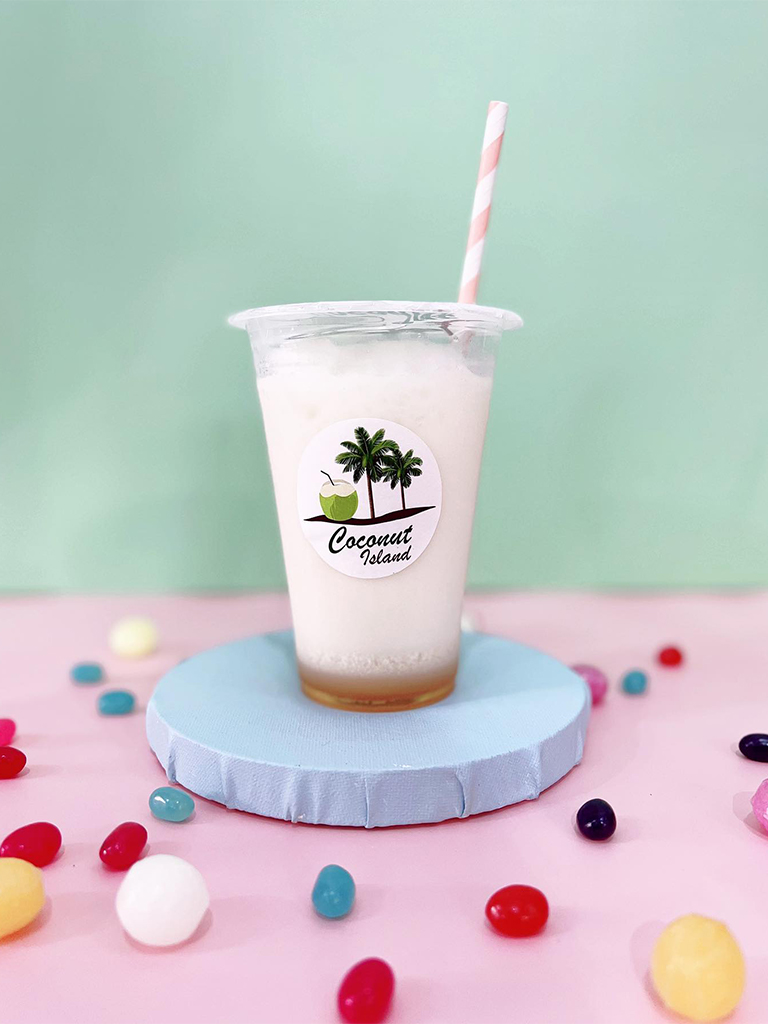 It's easy to miss Coconut Island's compact space and simple exterior, since it's tucked within the bustling Pasir Ris bus interchange. 
The stall's location and its simplistic logo with the coconut and palm tree is reminiscent of old-school bubble tea shops one would patronise after school. What's better is that the prices at Coconut Island are comparable, too.
Its original coconut shake (from S$3.50) is one of the cheapest coconut shake options you can find. Fans of the brand recommend its pearls (additional S$0.50) and, if you're feeling adventurous, the cream cheese (additional S$1) topping.
Those who don't take dairy can also opt for its dairy-free coconut shake (from S$3).
What to order: Original coconut shake (S$3.50), coconut gula melaka shake (S$4)
4. Coconut on Me
18 Jalan Membina, 01-17
Opening hours: Monday to Thursday and Sunday(10.30 am to 10pm), Friday and Saturday (10.30am to 1am)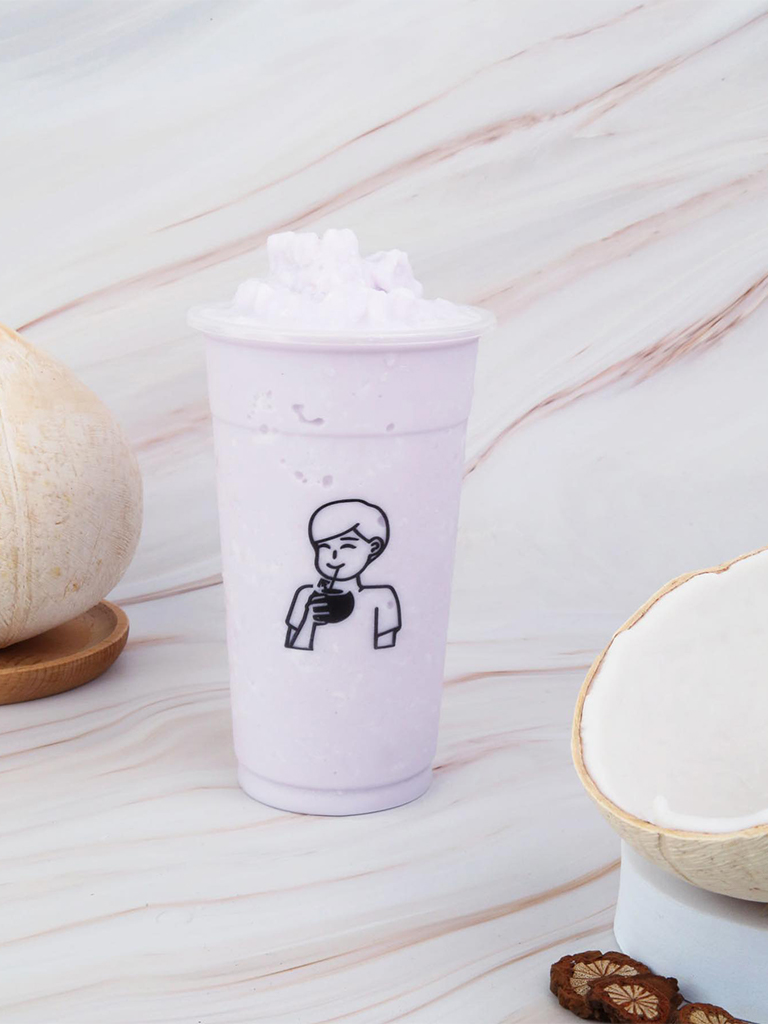 Coconut On Me is a true hidden gem for coconut shakes. It has only one outlet just outside Tiong Bahru MRT station, and it's sandwiched between a dentist and a bakery. Unless you know the area well, you'd never think to look for it there.  
Its original coconut shake (from S$4.70) has the mild fragrance of fresh coconuts and a sweet flavour profile. By default, the shake leans toward the chunkier side with bits of coconut flesh to chew on. If you prefer it smoother, just let its friendly staff know.
Although the original coconut shake flavour cannot be replaced, there are glowing reviews for Coconut On Me's taro coconut shake (from S$5) and its avocado coconut shake (S$5.80). If you're in the neighbourhood, do give it a try. 
What to order: Original coconut shake (from S$4.70), taro coconut shake (from S$5)
5. Super Coco 
Funan, B2-K16, 107 North Bridge Road
Opening hours: Monday to Sunday (11am to 9.30pm)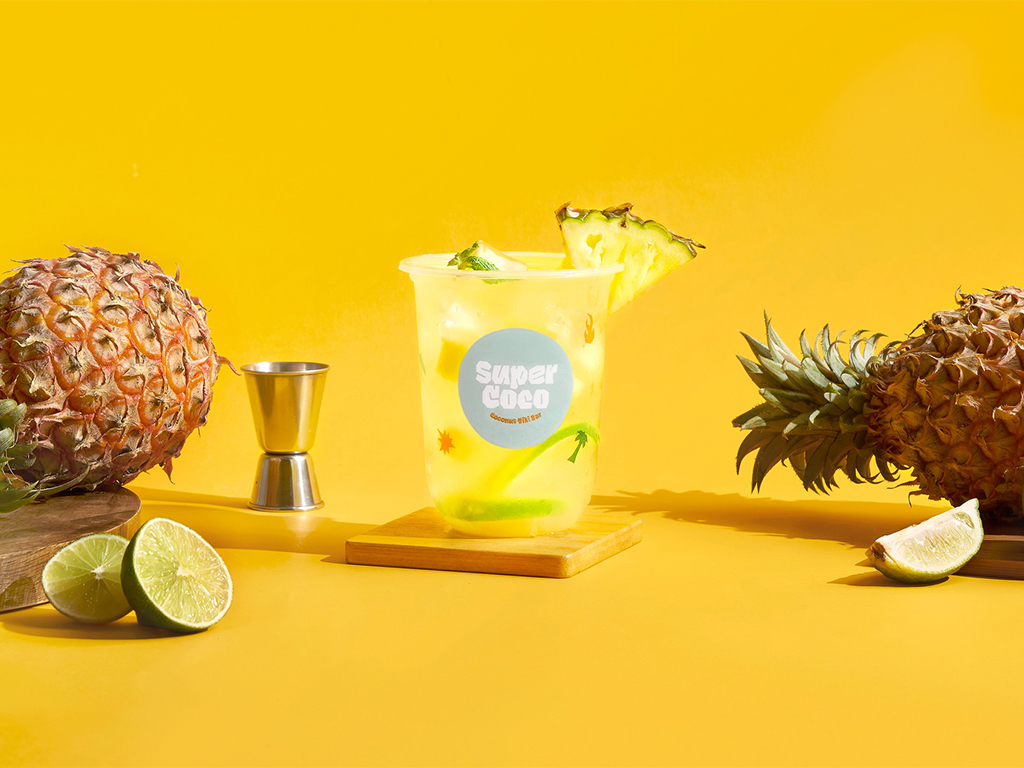 With its sleek and modern storefront, Super Coco could catch your eye from a mile away. 
The beverage stall does have an original coconut shake (from S$4.40), but it really sets itself apart with the various flavoured coconut shakes on offer. 
Its menu is divided into three other portions: The tropics, the pleasures and the Super Coco Tonics.
Those who are fans of fruits can try drinks under the tropics, which features its coconut shakes blended with other fruits, such as its lychee holiday (S$5.50).
Those who prefer more popular flavours, such as cookies and cream or matcha, can opt for something under its Pleasures section. For example, it's matcha mama (from S$5.90) is a coconut shake blended with green tea matcha. 
Drinks from the Super Coco Tonics range comprise coconut water blended with fruits. For example, its pineapple mojito (from S$5.90) contains freshly juiced pineapple, Moroccan mint, lime and coconut water. 
---