10 places to eat in and around Auckland's CBD for a day of feasting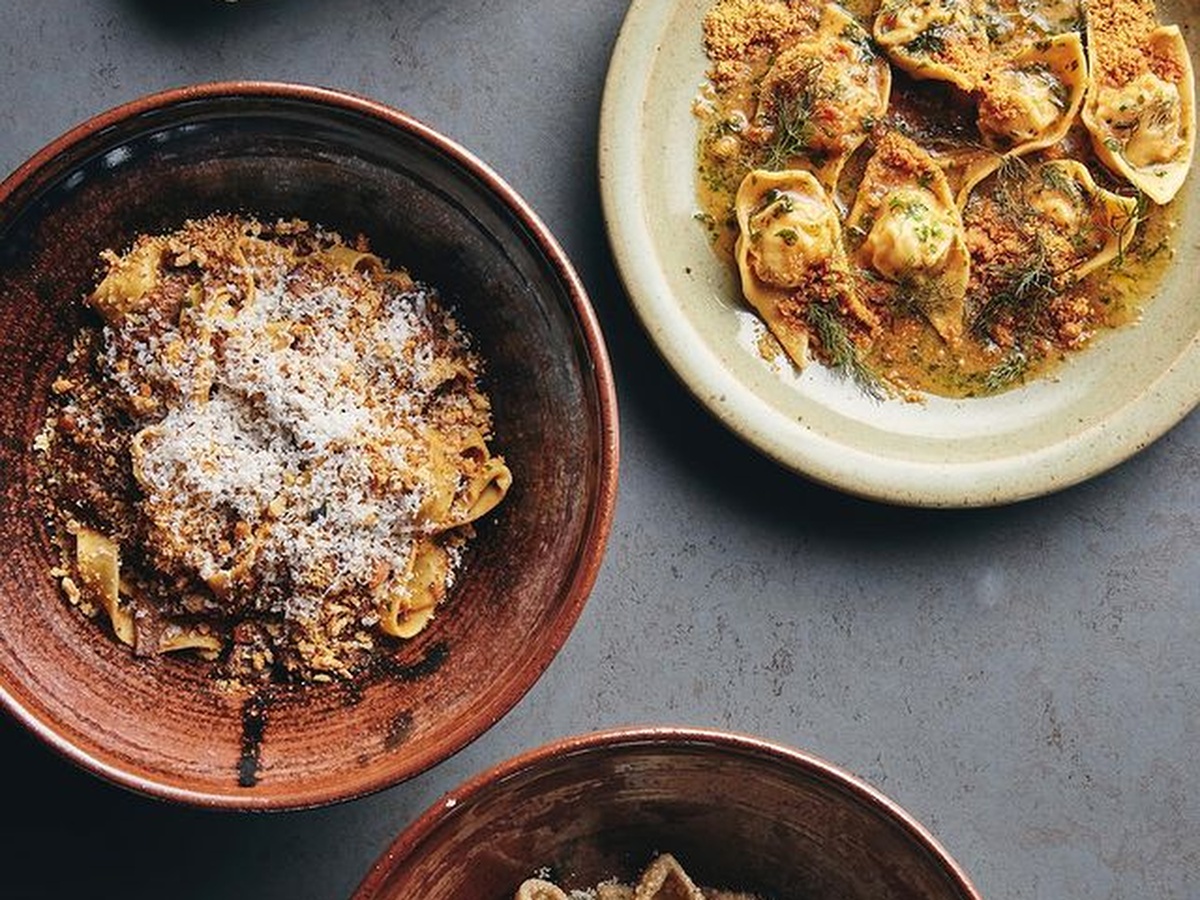 Found yourself with a day or two in Auckland, also known as the city of sails, right before a road trip across New Zealand's North island?
Eat your way through the very accessible Auckland CBD and discover our picks of the city's top places to eat in Auckland's CBD (central business district) all within a day. 
10 places to eat in Auckland CBD for a day of feasting
For breakfast
1. Amano
68 Tyler Street, Auckland 
Open: Monday to Sunday (7am till late)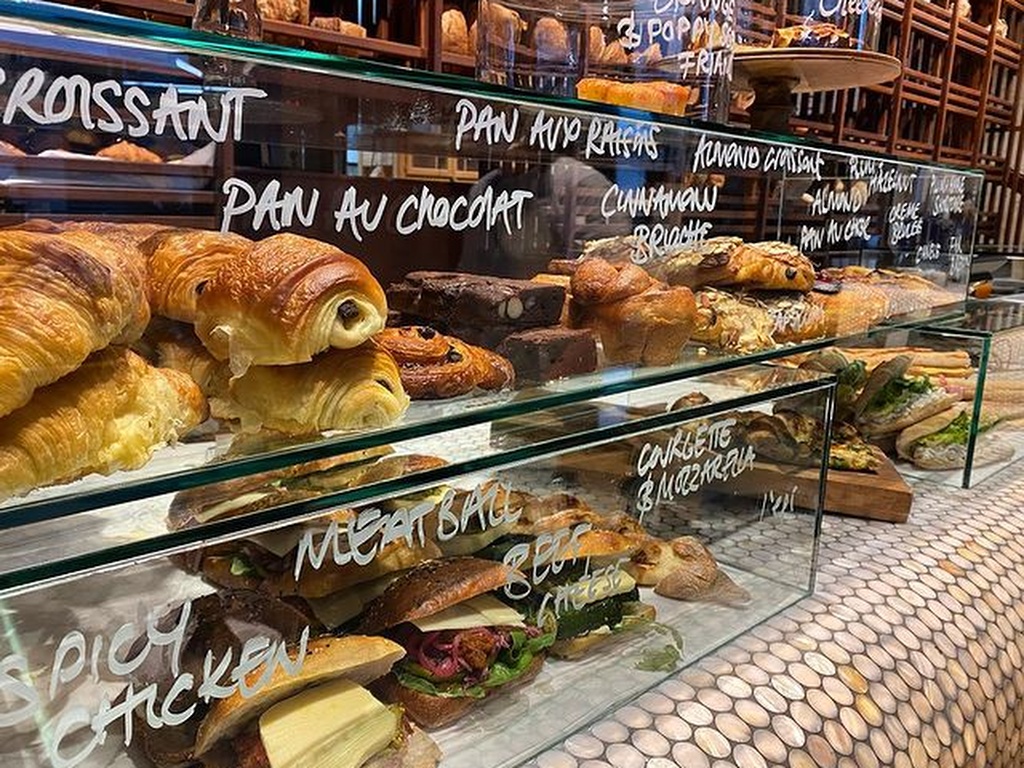 Situated right on the edge of Auckland's city centre, across the picturesque Waitemata Harbour, the Italian-inspired Amano is a must-visit for anyone new and looking for places to eat in Auckland CBD.
The cafe opens at 7am, serving morning coffees and bakes to bleary-eyed office workers in the CBD, but also has an impressive lunch and dinner menu. 
If you're there for breakfast, most certainly give Amano's granola (NZ$18 or S$15.60) — presently served with strawberry, panna cotta and basil — a go. It's just like having desserts for breakfast. Reservations are recommended, but if you forget, then expect a short wait — the space is huge but diners also tend to linger because of its extensive menu and immaculate vibes. 
What to order: Granola (NZ$18), chitarra, scampi, tomato and chilli — egg dough pasta (NZ$44)
2. Best Ugly Bagels
Commercial Bay, Shop 22, Lower Albert Street, Auckland
Open: Monday to Friday (7am to 3pm), Saturday and Sunday (8am to 3pm)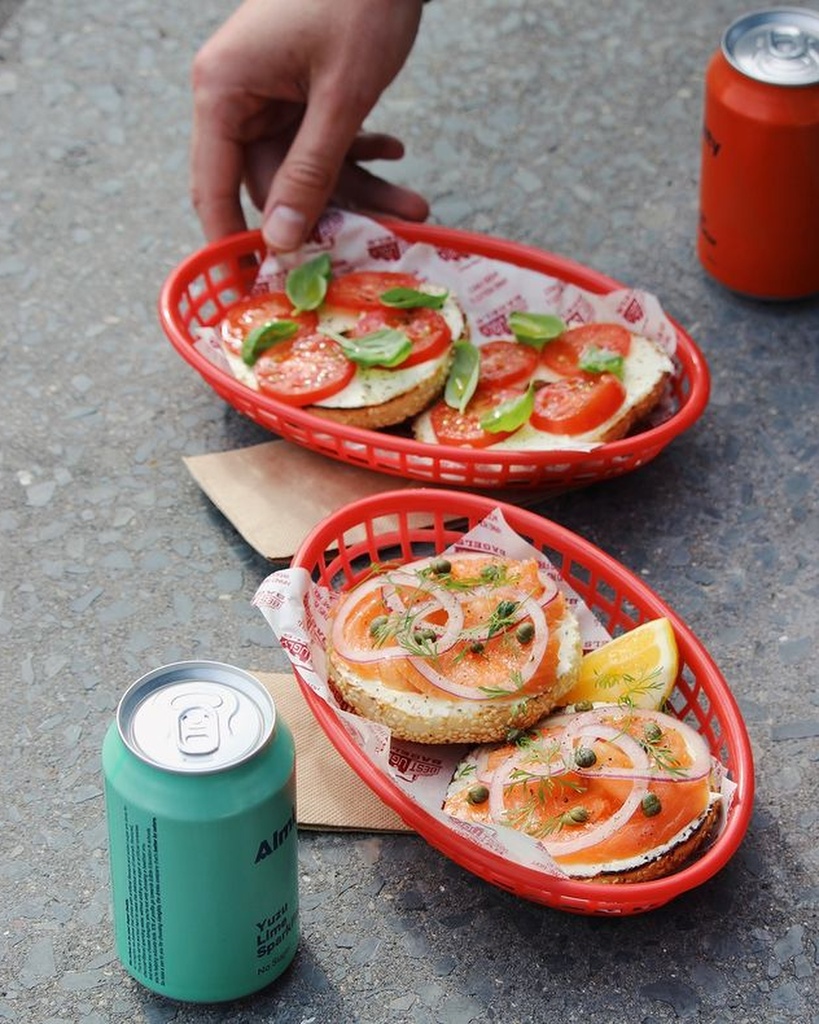 It's not New York, but we promise you Best Ugly Bagels doesn't disappoint with its Montreal-style handmade wood-fired bagels. In fact, the co-founder of one of Singapore's most prominent bagel shops considers this the best restaurant he's been to.
Founded by celebrity Kiwi chef Al Brown, Best Ugly Bagels is so named because it concedes that after putting its dough through punching, rolling, boiling and wood-firing, it's just that — an ugly bagel. But it's also this manhandling that makes it one of the best out there. Compared with its New York counterpart, the Montreal bagel is crispier on the outside but chewier on the inside, and also has an airier texture. 
If you want the true NZ experience, try its marmite version (NZ$7.90), which comes with a light spread and a lick of butter. Grab your coffee and bagels to go, and pop over to the waterfront just a five-minute walk away for breakfast with a view.
What to order: Jelly tip — chocolate bagel with cream cheese, raspberry jam and chocolate sauce (NZ$10.90) 
For lunch
3. Cafe Hanoi
27 Galway Street, Britomart, Auckland
Open: Monday to Friday (12pm to 3pm, 5pm till late), Saturday (12pm till late), Sunday (5pm till late)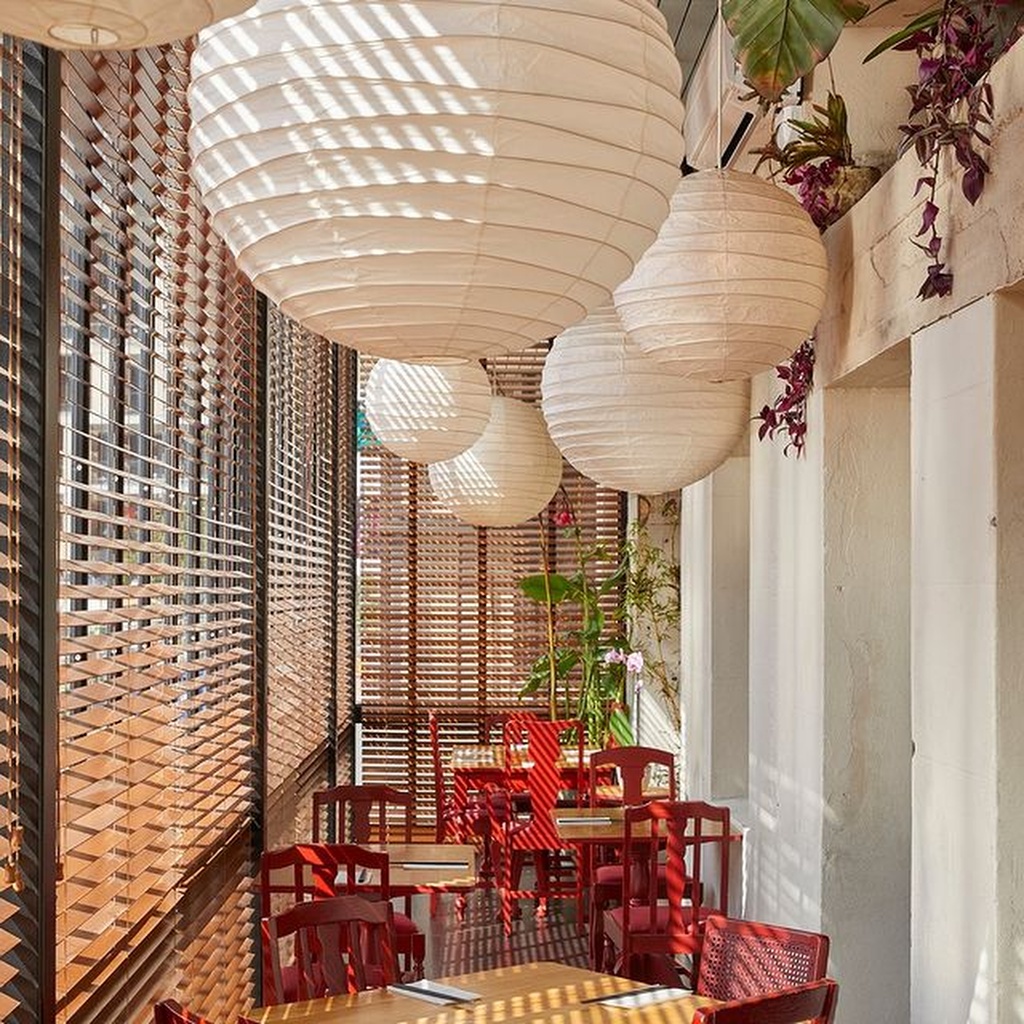 Nestled within a heritage warehouse building in Britomart, Cafe Hanoi is a great lunch place in Auckland to dine if you find yourself craving a bit of Asian food during your trip.
The restaurant serves northern Vietnamese dishes made with the freshest Kiwi produce and also features some modern fusion dishes on Vietnamese classics.
It's located halfway down Tuawhiti Lane and easy to miss but definitely well worth the search. The cafe has uploaded a shot of its entranceway onto Google to make it easier for you to find it, so go get that bun cha! 
What to order: Crispy turmeric rice pancake with duck prosciutto, shiitake and soft herbs (NZ$29), seared NZ arrow squid (NZ$25)
4. Lula Inn 
149 Quay Street, Auckland 
Open: Monday and Tuesday (12pm to 9pm), Wednesday (12pm to 10pm), Thursday (12pm to 11pm), Friday (12pm to 2am), Saturday (10am to 2am), Sunday (11am to 9pm)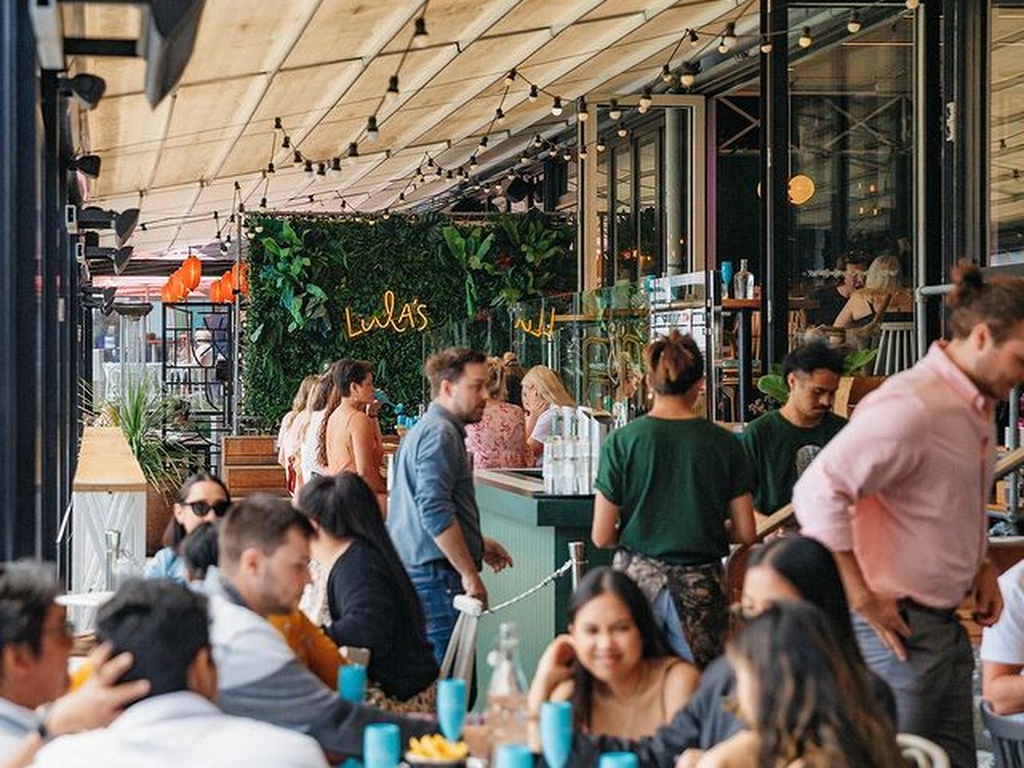 My first brush with Lula Inn was for its iconic weekend bottomless brunch — think brunch food such as eggs benedict, with an unlimited supply of bubbly. But the restaurant remains a favourite of mine for those leisurely weekday lunches, especially with its prime location over the water right at the Auckland Viaduct. 
It's also located right by the ferry building, making it one of the best waterfront restaurants in Auckland. If you're popping out of the city on a sail to one of the nearby islands such as Rangitoto or Waiheke Island, definitely swing by Lula Inn for a small plate or two, and a tipple. 
What to order: Auckland's original bottomless brunch (NZ$47.50), Paua and kumara croquettes — abalone and sweet potato croquettes (NZ$22) 
For coffee
5. Receptionist Coffee
32 Lorne Street, Auckland
Open: Monday to Friday (7.30am to 3pm), Saturday (8am to 3pm)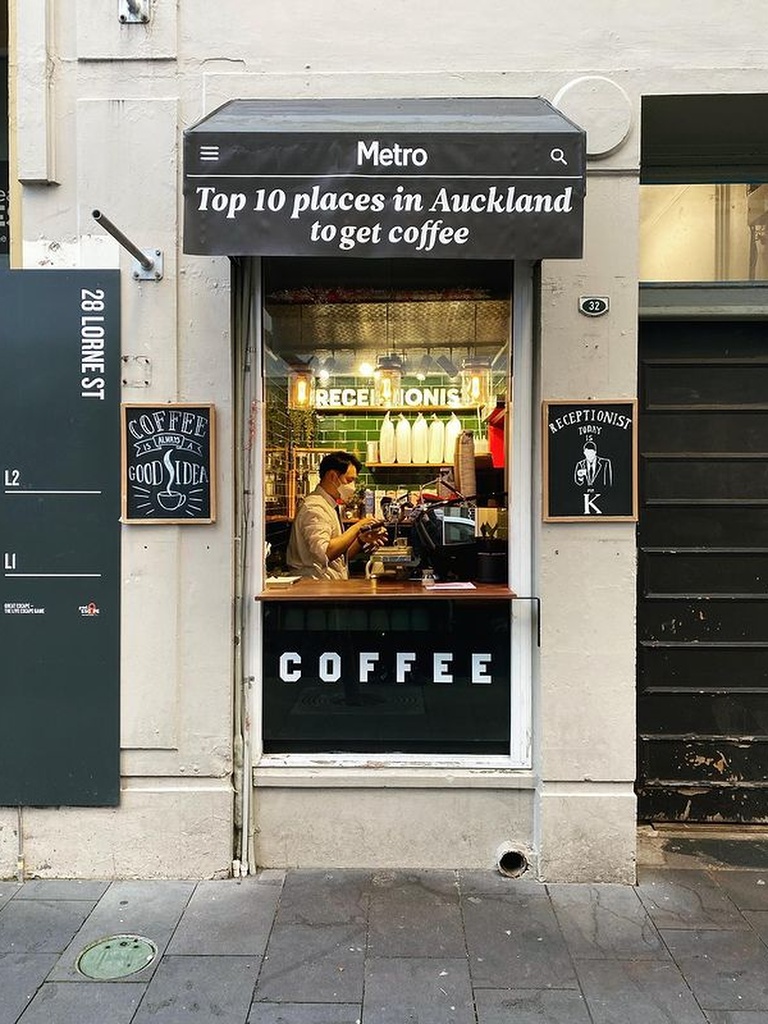 If you need a little caffeine as a perk-up after a whole afternoon of sightseeing and feasting but have no time to waste, then Receptionist Coffee is the perfect no-frills stop for a robust brew. The cafe is a literal hole in the wall and is staffed only by one barista — the receptionist — so be prepared to wait a little if there's a queue. 
Despite being a one-man operation, the receptionist on duty is always friendly and impeccably dressed in a shirt and tie. Whether you're grabbing a morning cuppa or a midday one, both the service and coffee will add a spring to your step. 
What to order: Flat white (NZ$5.50)
6. Chuffed Coffee
3 High Street, Auckland 
Open: Monday to Friday (7am to 3pm), Saturday and Sunday (8.30am to 3pm)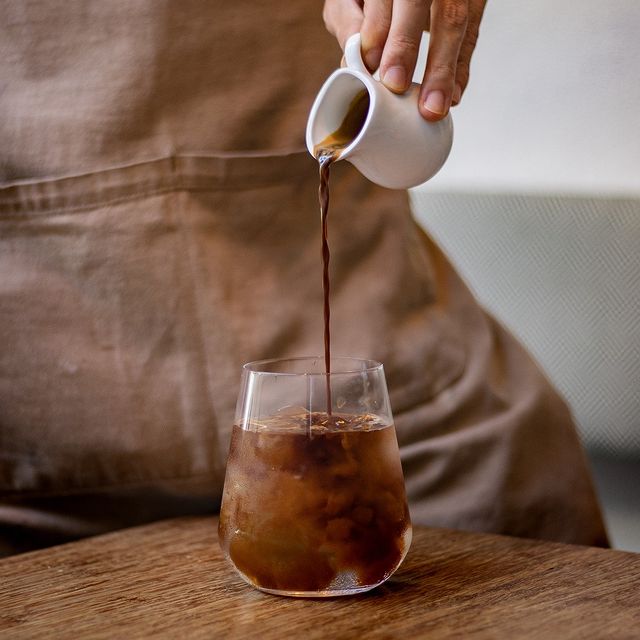 Tucked away on the busy High Street, Chuffed Coffee is easy to miss if you weren't looking out for this place to eat in Auckland CBD. Walk down a long hallway and you'll find the cafe brimming with customers and buzzing with energy. 
Don't be fooled by its small space when you enter; there's a much larger and brighter courtyard, aptly named Chuffed Oasis, at the back that's perfect for the 'gram. Even if you're used to a regular espresso, give its soft brews, such as the single-origin moccamaster (NZ$5) and cold brew (NZ$6), a try, alongside its all-day breakfast menu. 
What to order: Cold brew (NZ$6), chilli scramble (NZ$23)
For Dinner
7. Ahi 
Level 2, Commercial Bay, 7 Queen Street, Auckland
Open: Monday to Sunday (12pm to 10pm)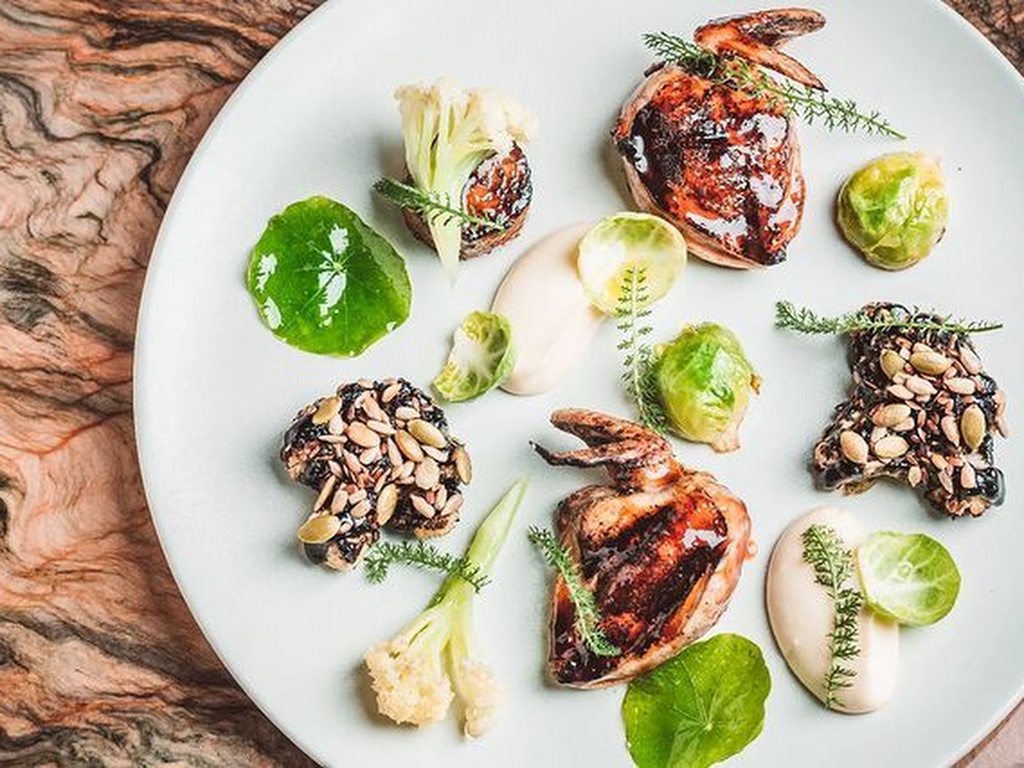 An upscale, fancy restaurant in Auckland at the conveniently located Commercial Bay, Ahi promises to serve only the finest and freshest produce from the whole of New Zealand, with its organic vegetables grown from its very own Kitchen Garden in South Auckland. 
The restaurant's name means "fire" in the Maori language and represents the crew's burning passion towards serving the best NZ food. 
You'll find that even though Ahi toes the fine-dining line, eating there is a comfortable and almost relaxed experience, with its strong focus on "manaaki" — hospitality and respect for others — coupled with "whanaungatanga", a sense of connection and belonging through a shared experience. 
What to order: Ahi scampi corn dog (price varies on market value), clam chowder (NZ$33)
8. Bar Celeste 
146B Karangahape Road, Auckland 
Open: Tuesday to Sunday (5pm till late)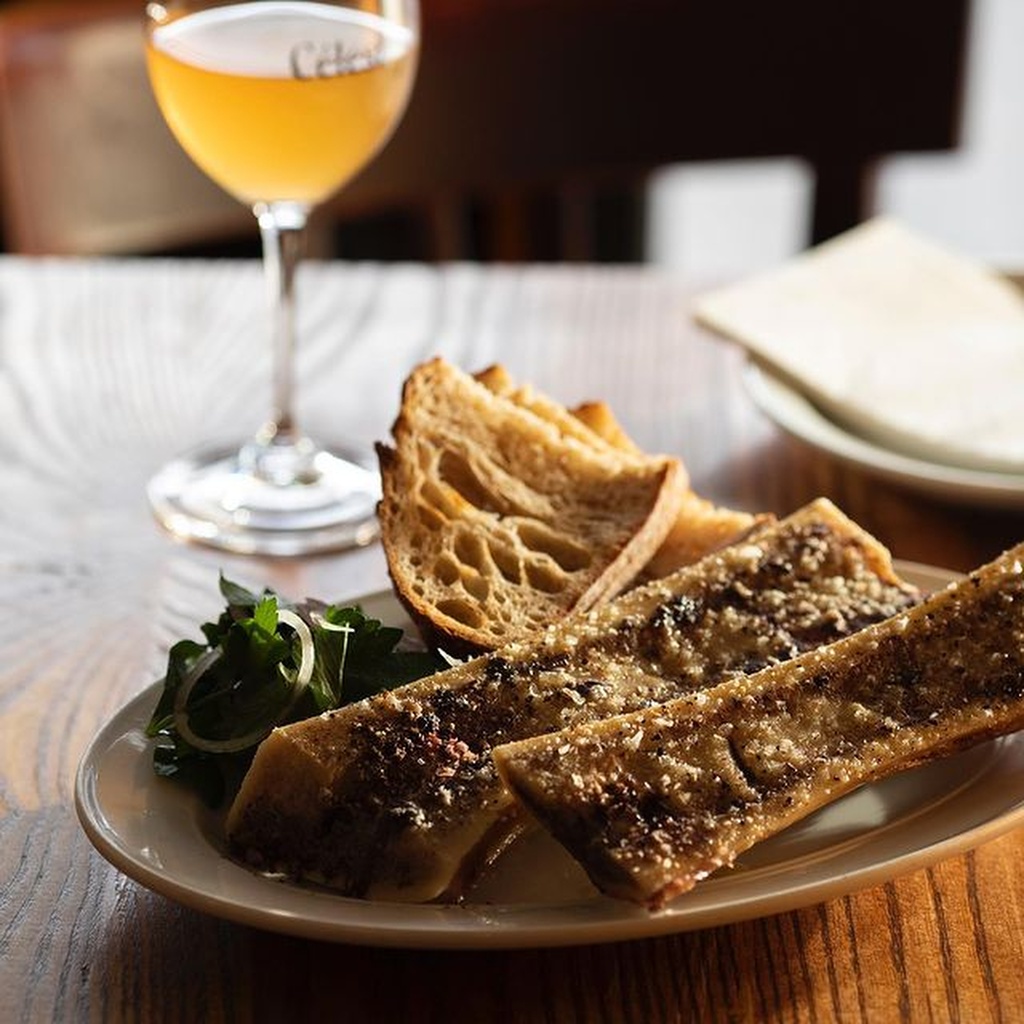 If you're torn between dinner and drinks, neo-bistro and wine bar Bar Celeste is the ideal go-between. The bar is one of my go-tos for cool places to eat in Auckland, serving up a substantial menu and an extensive wine list. 
Determined to dish up the best of each season, the restaurant changes its menu relatively frequently. If you're not quite sure what to have, opt for the Carte Blanche menu, which puts your dining experience in the chef's hands. 
What to order: Carte blanche menu (NZ$75 or NZ$99, including oysters and dessert) 
For supper and drinks
9. Caretaker
Downstairs, 40 Customs Street, Britomart Place, Auckland
Open: Monday to Sunday (5pm to 3pm)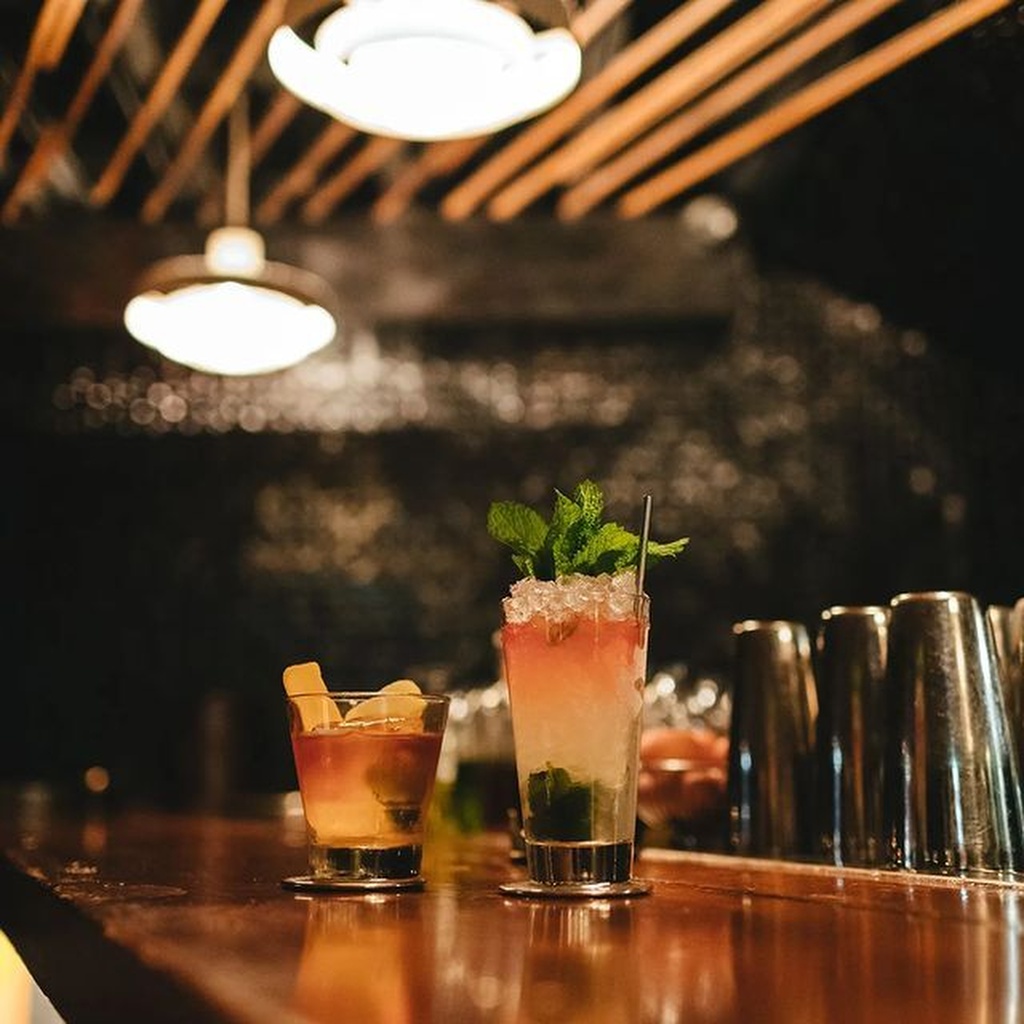 Seeking out Caretaker, an underground speakeasy with strong New York vibes can be quite tricky, but just keep a lookout for a green door emblazoned with a C and you'll be on the right track. There are no menus — just tell the bartender what you're feeling for the day and they'll whip up something that hopefully suits your taste buds. 
Midway through your customised concoction, you might notice hundreds of sticks — broomsticks, to be exact — hanging above your head and an eclectic mix of antiques and furniture around you. These are said to belong to the fictitious caretaker that the bar is named after. 
With such an interesting backstory, location and premise, Caretaker is a bar for the books if you have a night in Auckland to spare. 
What to order: Just talk to the bartender and you'll know what to have
10. Lucky 8 
161 Ponsonby Road, Ponsonby, Auckland
Open: Tuesday to Thursday (5pm to 12am), Friday and Saturday (12pm to 1am), Sunday (12pm to 12am)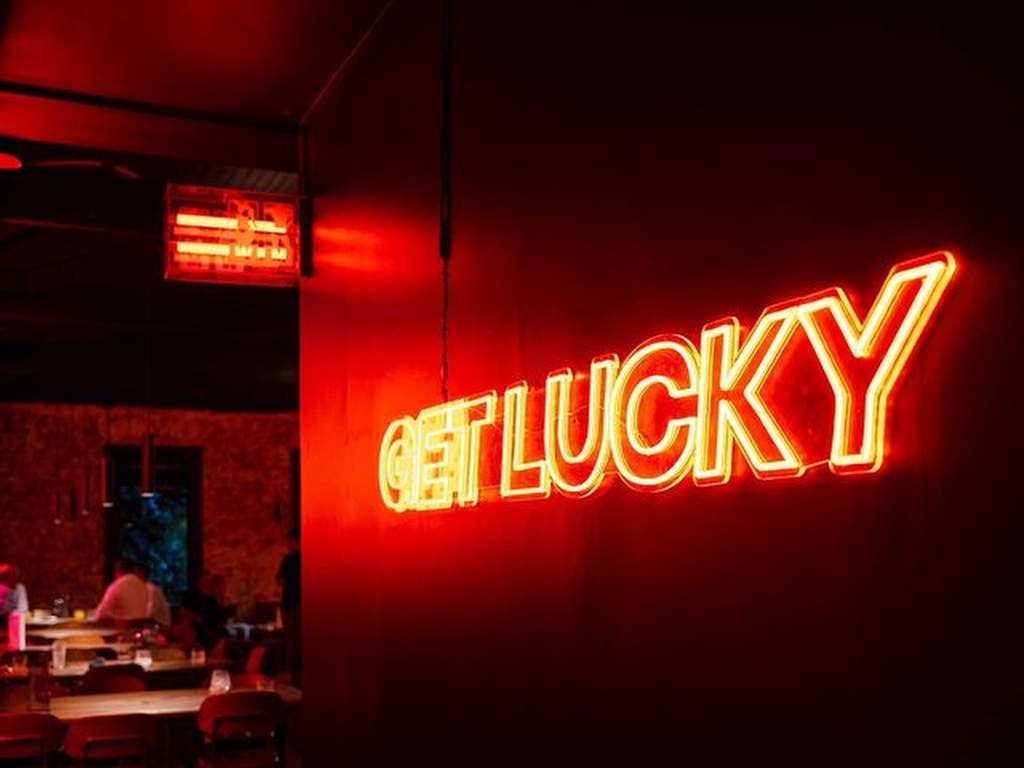 If your travel wallet is feeling the pinch going around places to eat in Auckland CBD, then Lucky 8 is the place to go for your final nightcap and a tick in the box for a cool restaurant in Auckland.
Everything — and we really mean everything — goes for NZ$8 at Lucky 8, so you can double down on cocktails and canapes all night without worrying about the final bill.
The place serves up Asian-inspired tapas such as dumplings and pork belly fries that pair well with similarly Asian-influenced cocktails. Think sake, soju and sencha. There's even the Viet dragon, Lucky 8's take on the espresso martini, albeit with Vietnamese coffee and condensed milk. 
What to order: Golden crusted shrimp with mayo (NZ$8), Wangs tea — vodka, gin, rum, tequila, lychee liqueur, lychee tea (NZ$8)