Have an atas meal with these 5 gourmand eateries, including Michelin-starred restaurants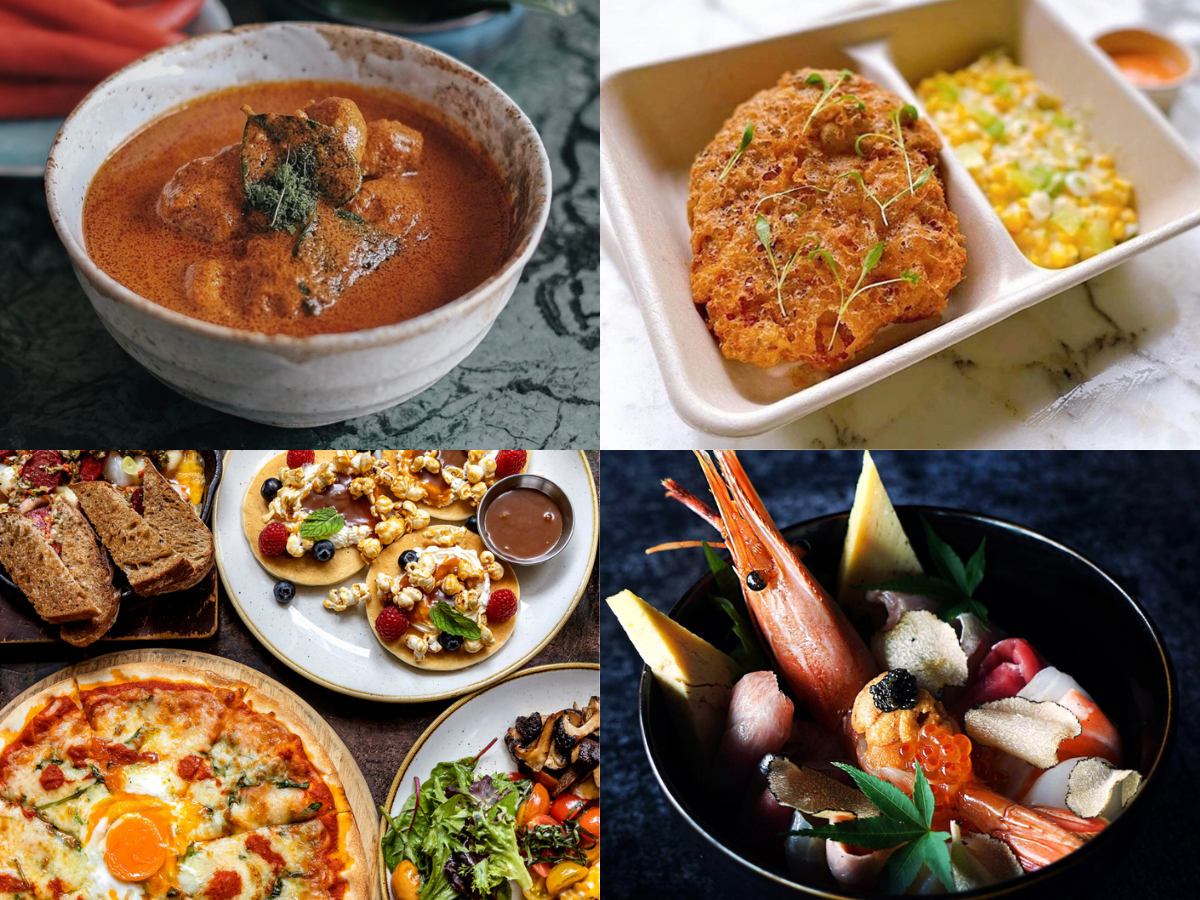 Food undoubtedly brings people together, and the best way to bond with your loved ones and reminiscence about old times is over a meal. But as much as we'd love to prepare home-cooked dishes by hand, finding the time and energy to do so after a hectic day can be a challenging task. 
With the Grab Signatures programme, you don't have to fret over what to order when putting together a feast. It boasts a host of popular merchants that are exclusive to the GrabFood platform, and it includes both household names and Michelin-starred restaurants. 
And if you're hoping to host an "atas" meal at home, the gourmand eateries that are exclusively on GrabFood will make your dining companion feel well taken care of. Think Kinki Restaurant + Bar, Candlenut and more.
Bonus: Every order placed with Grab Signatures entitles you to twice the usual amount of GrabRewards points.
So, what are you waiting for? Whether you're planning a lavish dinner for two or your closest kin, these are the top five gourmand eateries on Grab Signatures that are bound to impress.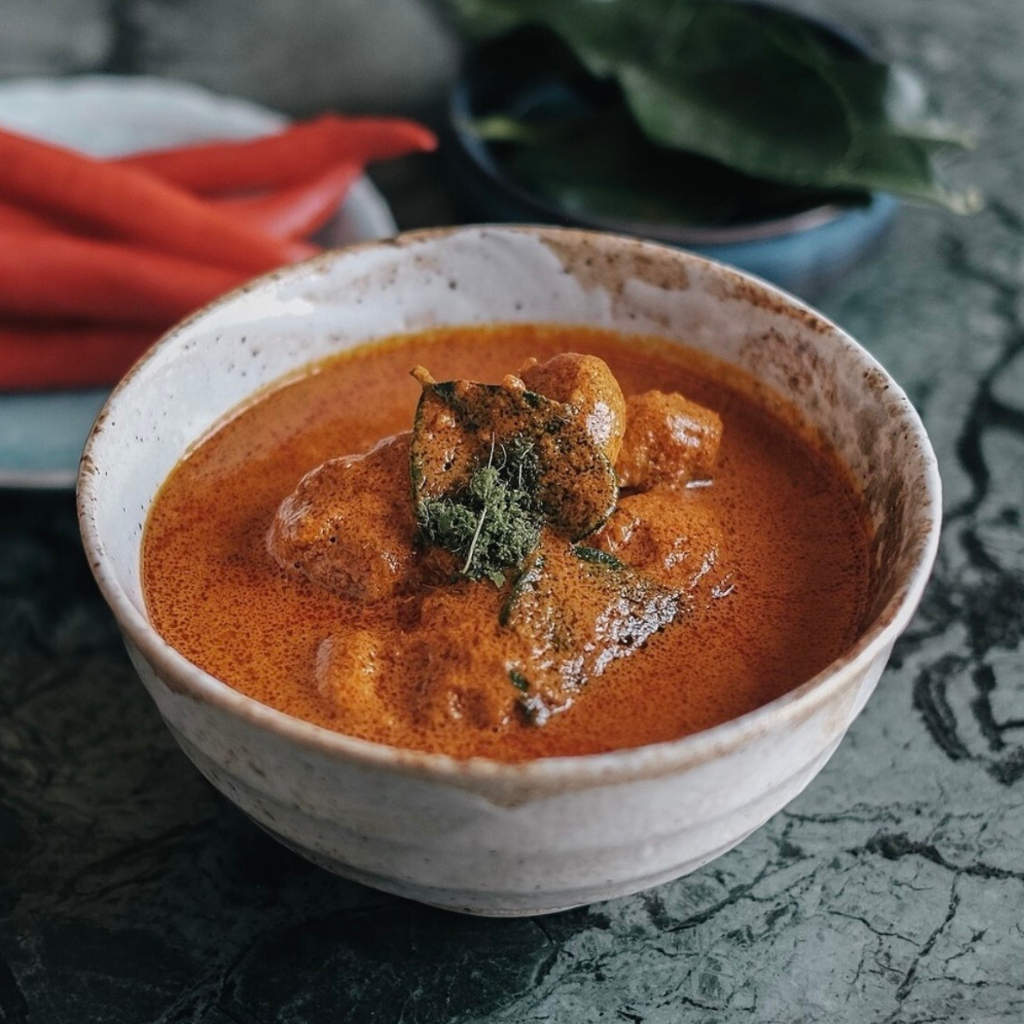 If you're craving homely, authentic Peranakan food, Candlenut serves up classic dishes with an elevated twist that reminds you of grandma's cooking. It's not the world's first Michelin-starred Peranakan establishment without reason — the distinguished restaurant is helmed by Chef Malcolm Lee, who prides himself on creating novel Peranakan fare that is both delicious and unique. 
Every item on the menu is carefully handpicked to string together a nostalgic sequence of home-cooked food. Boasting fresh produce and aromatic spices made from scratch, every bite takes you back to your childhood, arousing your senses with familiar flavours that you grew up with. 
What to order: For Chef Malcolm, the dish that started it all is none other than Chef's Mum's Curry (S$32.40). Made from a family heirloom recipe that utilises chicken, potato and kaffir lime leaf, it's an enduring favourite that kickstarted his culinary journey.
2. The Dempsey Cookhouse & Bar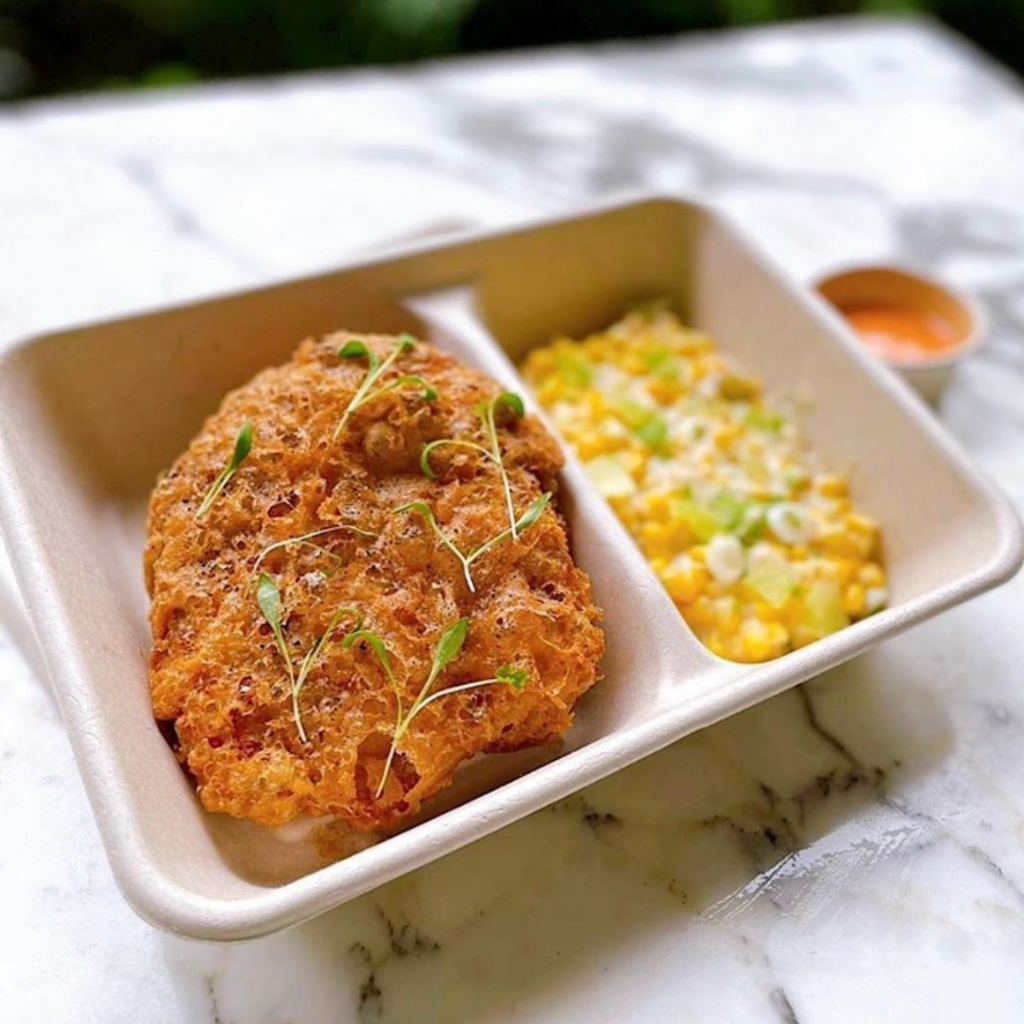 For a culinary experience like no other, try The Dempsey Cookhouse & Bar, which features an enticing menu that touts contemporary Asian-inspired European fare. It's the flagship restaurant of world-acclaimed Michelin chef Jean-Georges Vongerichten, so one can expect ingenious and perfected flavour combinations that enliven the senses. 
Known for his immaculate detail and grit, Chef Vongerichten is the mastermind behind a constellation of successful restaurants worldwide, such as Jean-Georges in New York. The Dempsey Cookhouse & Bar is one of his ventures that has developed a reputation for dishing up remarkable food. 
Here, the menu is created with sharing in mind, for the intention is to foster family togetherness through communal dining. 
What to order: The crackling chicken (S$37.80) is a star item that has regulars going back for more. It's accompanied by a side of creamed corn and buttered hot sauce.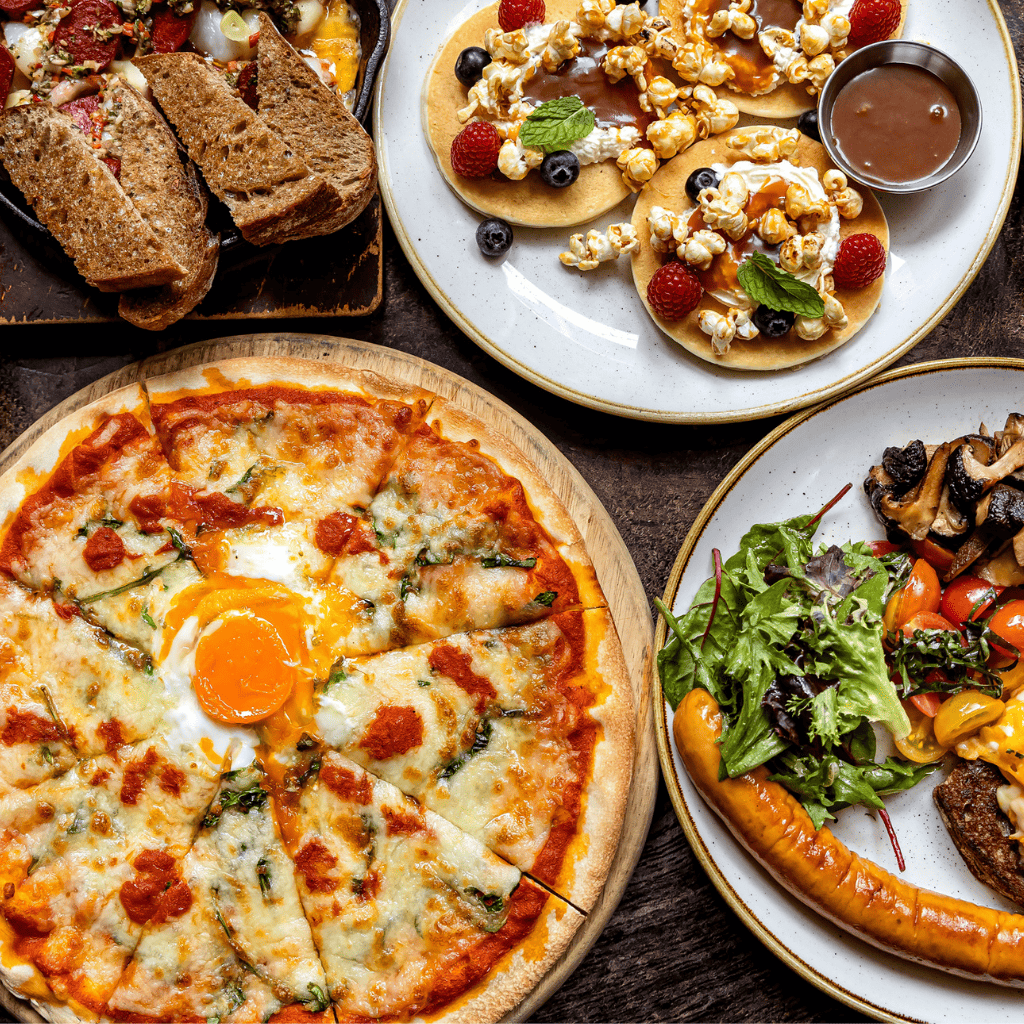 You must've heard of Oriole Coffee + Bar, a popular everyday destination for gourmet coffee, refreshing cocktails and savoury cafe classics. For those not in the know, the eatery's dine-in concept is an interesting one, where it's a cafe by day and a bar at dusk – and both brunch and dinner menus follow suit. 
If you're ordering from Grab Signatures, you'd get access to brunch items that are served all day, exclusively on the GrabFood app, as well as sides. Options include the likes of the signature spicy crabmeat capellini (S$30.24) and smoked salmon pizza (S$30.24). Drinks-wise, diners can expect freshly brewed speciality beverages and Oriole's seasonal coffee specials. 
What to order: Get down and dirty with The OMG (S$34.56), a perennial favourite among customers. It comes chock-full of ingredients, such as a juicy US prime beef patty, sauteed mushrooms and pickled cucumbers. It's then layered with gruyere cheese and paired with a side of fries.
4. Kinki Restaurant + Bar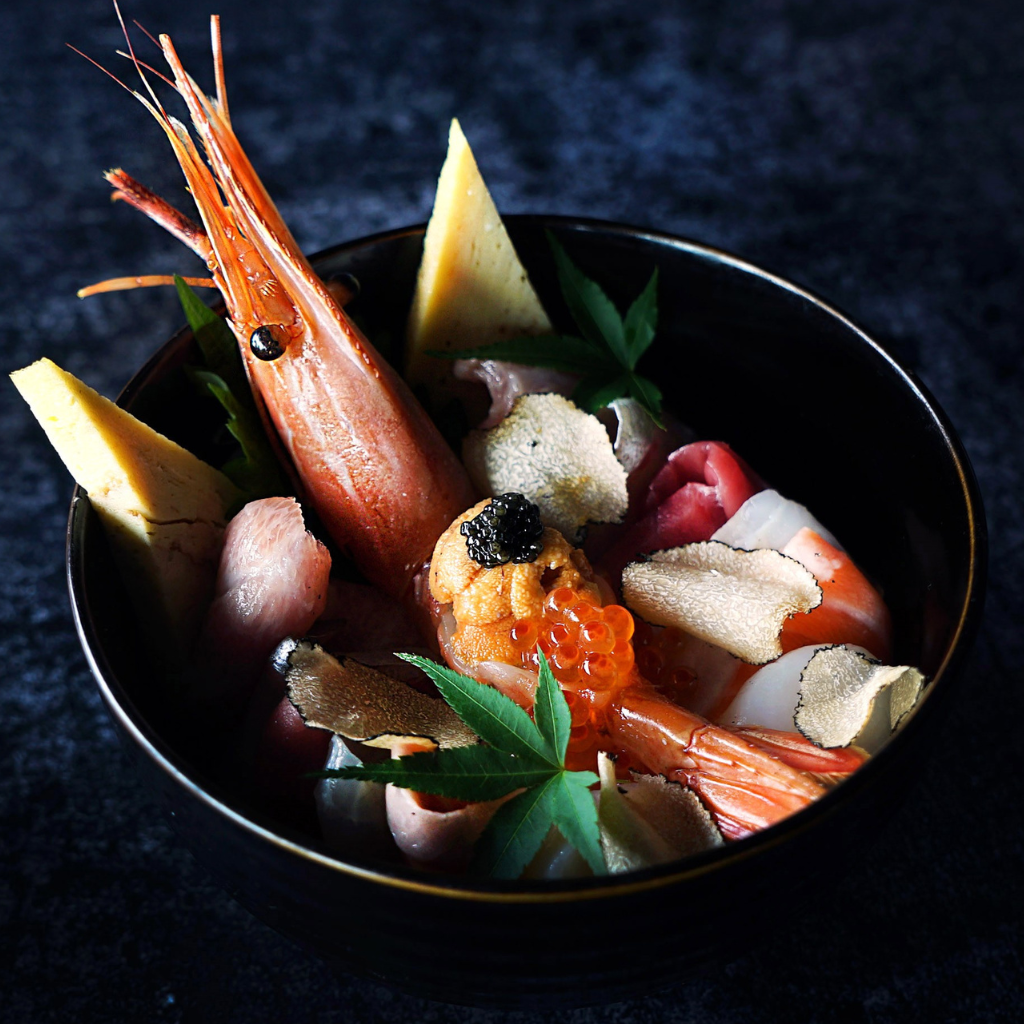 For sushi lovers, Kinki Restaurant + Bar touts splendid fusion Japanese cuisine with bold, eclectic flavours. Be it for a quick snack or an all-rounded meal, this restaurant serves a myriad of Japanese-inspired fare that is sure to transport you to the Land of the Rising Sun. 
Take your pick from both traditional and contemporary dishes, which are gorgeously plated to wow every diner. There is the golden age (S$34.56) salmon maki roll, which comes in a neat lineup of seared salmon sushi. The karaage chicken bao (S$23.76) is also a sure party pleaser, which sees juicy fried chicken thigh sandwiched between steamed butterfly buns.
What to order: Every dish looks too good not to order, but we'd recommend the Kickass chirashi don (S$86.40). It's worth every penny, for the don is a premium bowl of exciting sashimi goodness, filled to the brim with fresh seafood and fish. Alternatively, the buta kakuni claypot (S$37.80) is an equally indulgent dish served in a claypot. It features slow-cooked braised pork belly slices atop a bed of fluffy rice.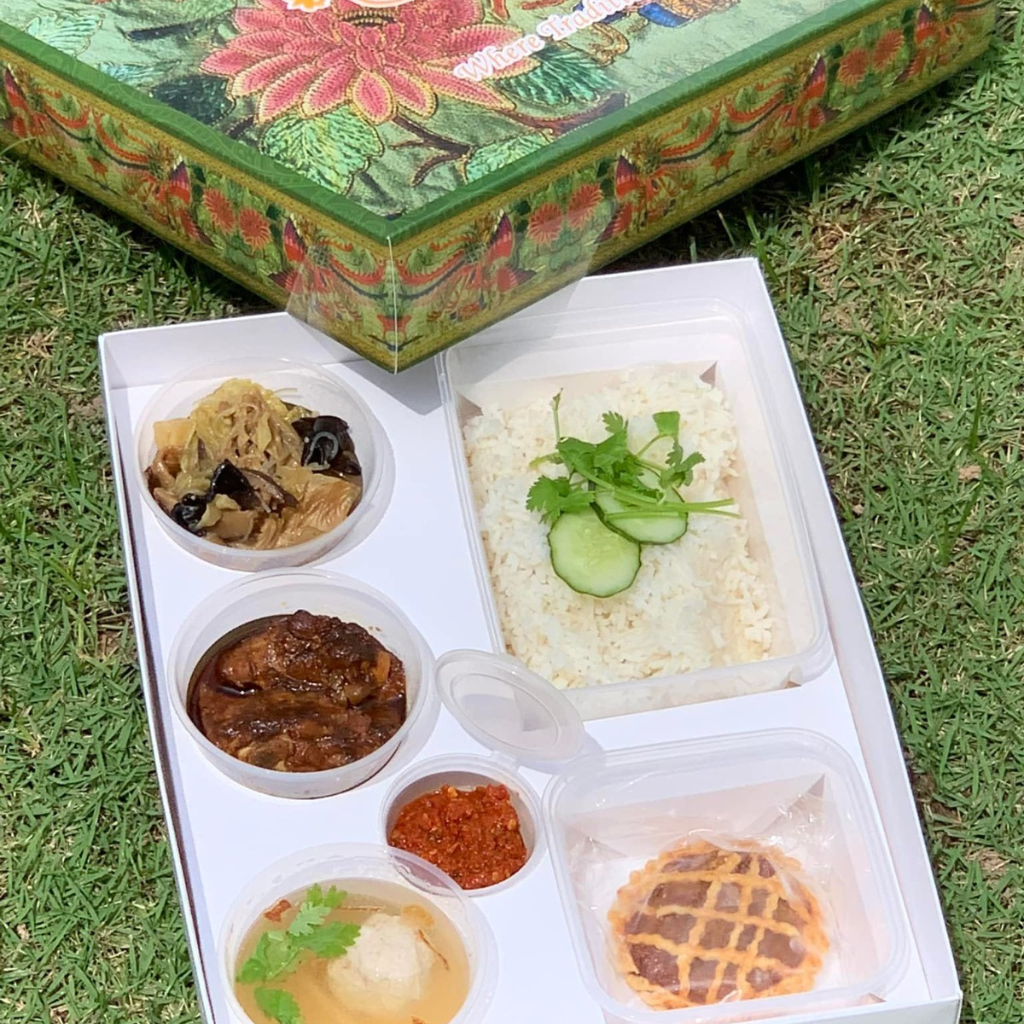 True Blue Cuisine is a one-stop shop for all things Peranakan. Founded in 2003, the esteemed restaurant is helmed by chef and owner Benjamin Seck, who wishes to share the rich Peranakan culture and heritage with diners. His mother, Daisy Seah, is also one of the chefs cooking up a storm at True Blue Cuisine. 
The establishment was listed on the Michelin Guide Bib Gourmand for three consecutive years, from 2016 to 2018, so you can look forward to the very best. Its dine-in menu has a plethora of traditional pastries and savouries, but you don't have to fret over the options, for the restaurant has kindly curated three bento sets of its signature items specially for the GrabFood platform.
What to order: Choose between three sets: Set A, B or C. Priced at S$65, each set is delivered in a beautiful Peranakan-themed box that is perfect as a keepsake. There is beef rendang, ayam ponteh and ayam buah keluak. All three sets come with a serving of chap chye, kerabu, sambal balachan and buttery pineapple tarts.  
Opt for GrabFood as your go-to delivery platform
Order from these gourmand eateries, available on Grab Signatures, that are exclusive to the GrabFood app. With every order, stand to earn 2x GrabRewards Points. 
Order from these gourmand eateries, available on Grab Signatures, that are exclusive to the GrabFood app. With every order, stand to earn 2x GrabRewards Points.