Michelin Bib Gourmand lister Koh Brother Pig's Organ Soup opens Tampines outlet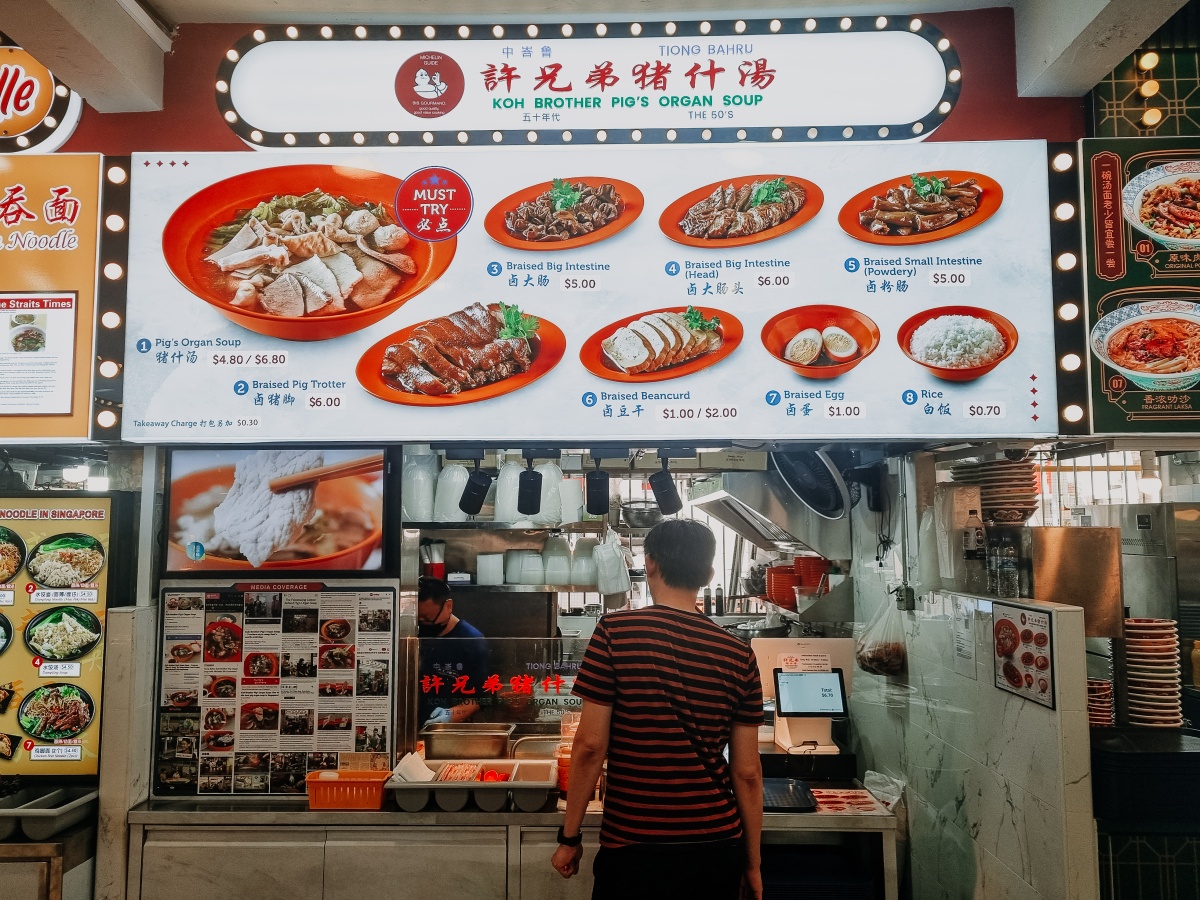 Eastside fans of Koh Brother Pig's Organ Soup will be glad to know that the well-loved, decades-old hawker stall — which was recognised yet again on the Michelin Bib Gourmand Singapore 2023 list just yesterday — has opened at a second location at Tampines Street 81.
The store, which started as a pushcart in 1955, has been serving up wholesome portions of pig's organ soup at Tiong Bahru Market. It has consistently been awarded the Michelin Bib Gourmand since 2019. 
Read about the full list of Michelin Bib Gourmand Singapore 2023 awardees. 
Third-generation owner Thomas Koh, 35, who is a former graphic designer, started helping out at the store in 2014 and took over from his parents in 2017. 
Keen to bring the delicacy to a wider audience, Koh opened a standalone stall called The Pig Organ Soup at Maxwell Food Centre in 2022 with two business partners. 
Unfortunately, Koh's modern take on his family's decades-old recipe didn't quite fly with the Maxwell crowd and the store shuttered on March 19.  
"It was in the heat of the moment when I wanted to do this with my friends," Koh said. "A lot of homework wasn't being done." 
For example, while Maxwell was a good location, the trio had failed to factor in a dearth of parking lots in the area around the hawker centre. The stall also saw less footfall when it rained and on weekends, too. This was especially due to its location in the Central Business District. 
Learning quickly from what worked and didn't, Koh took those lessons and immediately shifted his focus onto his next step: Opening Koh Brother Pig's Organ's second store in Tampines on June 1. 
When asked why he selected Tampines, Koh said: "I realised that since there's a lot of F&B establishments now, people don't travel so far for food. Unlike during my grandparents' time, where there were only seven hawker centres."
He started asking long-time customers where they lived, and realised a lot of them stayed in the east side of Singapore. It turned out that quite a few of them would make the trek all the way to Tiong Bahru for his wares, only to find popular items sold out. 
Koh regales an anecdote of a customer who was so excited that Koh Brother had opened in his Tampines neighbourhood that he visited three days in a row. 
With all this hype, we had to see what the buzz was about.
What to order from Koh Brother Pig's Organ Soup's menu
First up, there's the mainstay pig's organ soup, comprising an assortment of liver, tripe, heart, intestines, meatballs, and lean meat served in a well-but-lightly-seasoned clear broth with salted vegetables (S$4.80 for small, S$6.80 for large).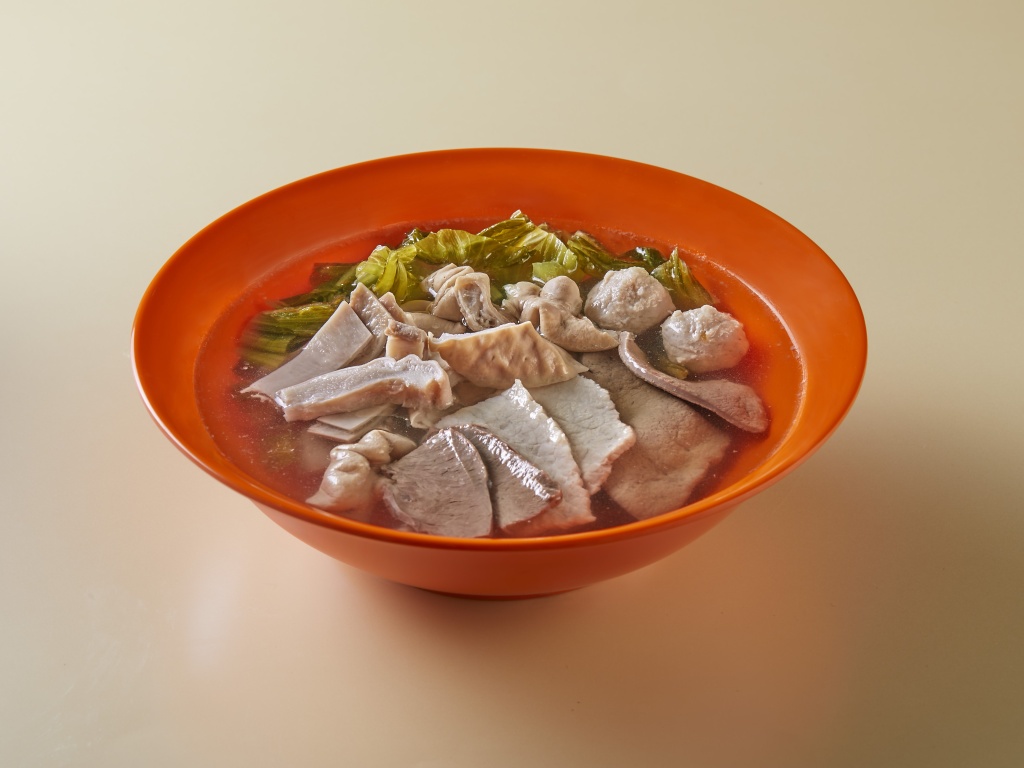 The soup had an extremely clean and light taste, and its organ parts similarly mild-tasting. 
For someone who loves organ soup for its texture rather than its notoriously gamey flavours, I couldn't help but notice how well-cleaned the organs were. (They're cleaned thrice and imported from Europe, Koh adds). 
Koh is also serving up new braised dishes at the Tampines spot. He hopes to appeal to a younger audience and differentiate the new outpost from its maiden Tiong Bahru outlet.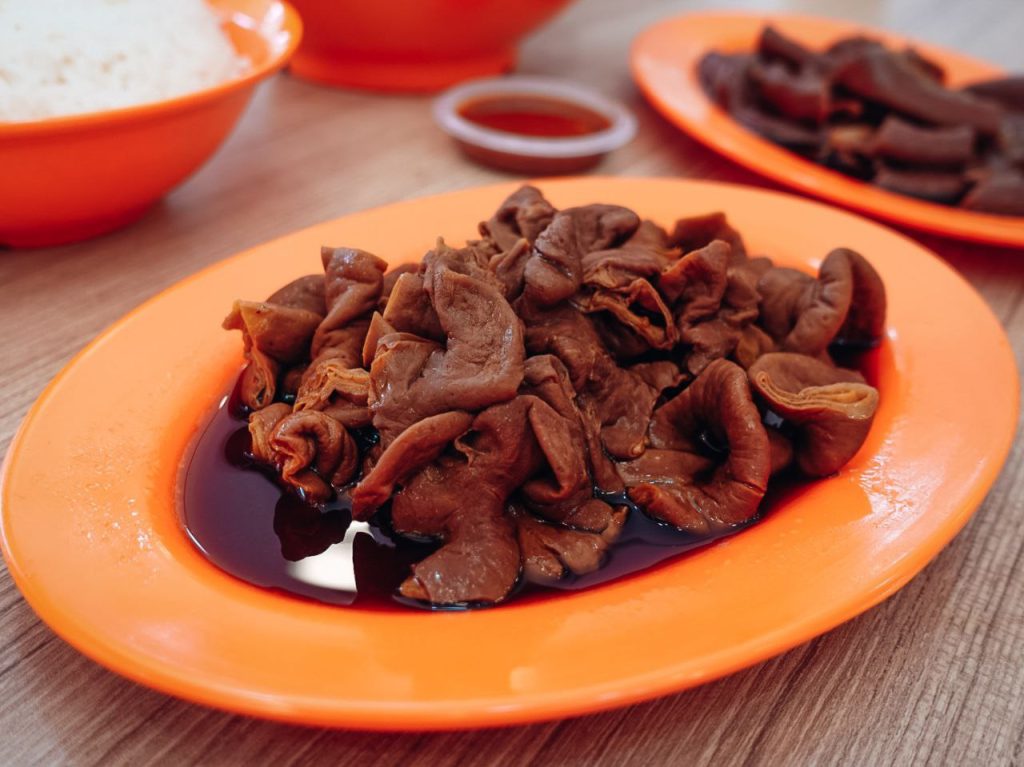 Take your pick of braised innards – there's big intestines (S$5), big intestine head (S$6), and powdery small intestines (S$5). Those who prefer the more standard offerings can choose from pig trotters (S$6), braised egg (S$1 each) and braised beancurd (from S$1).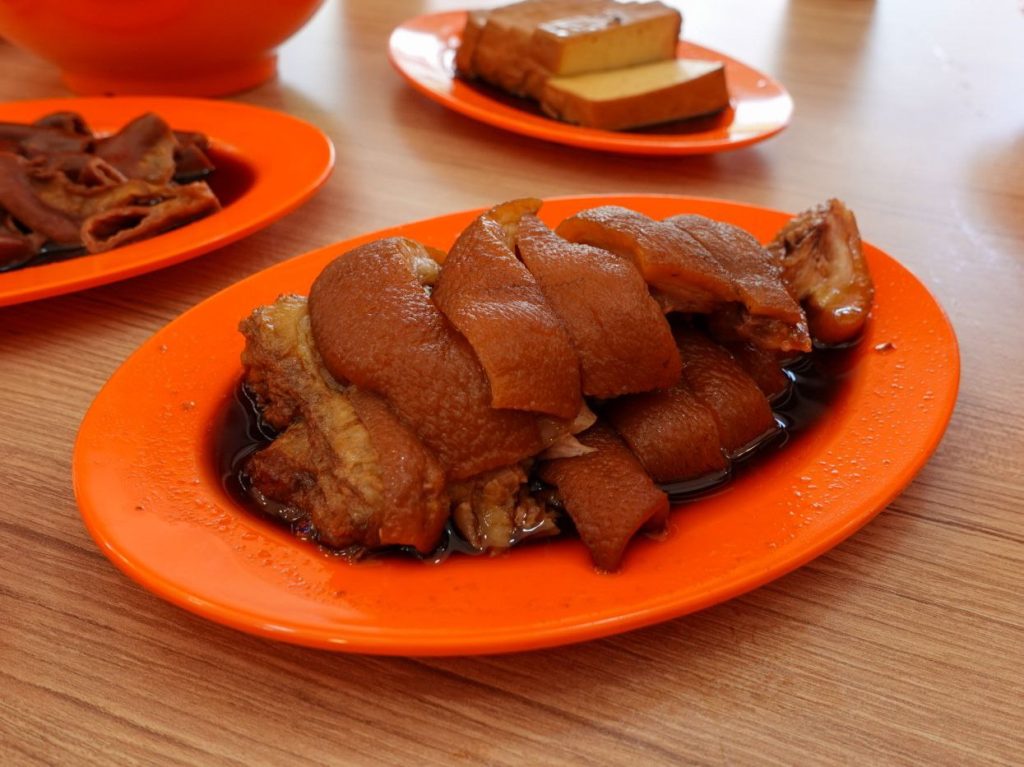 Unlike most traditional versions of pig trotter dishes, we appreciated that Koh's version had the same gelatinous goodness with less fat. This is thanks to his meticulous selection of leaner parts. 
Call us old souls but personally, we preferred the pig's organ soup (with lots of fluffy white rice, no less) for its light taste. It made for a very satisfying lunch without being too cloying. 
But we can see how the braised dishes would appeal to a bigger dining group or those looking for something heartier and savoury. 
Koh says he wants to get the next generation to try pig's organ soup and "to keep the heritage going".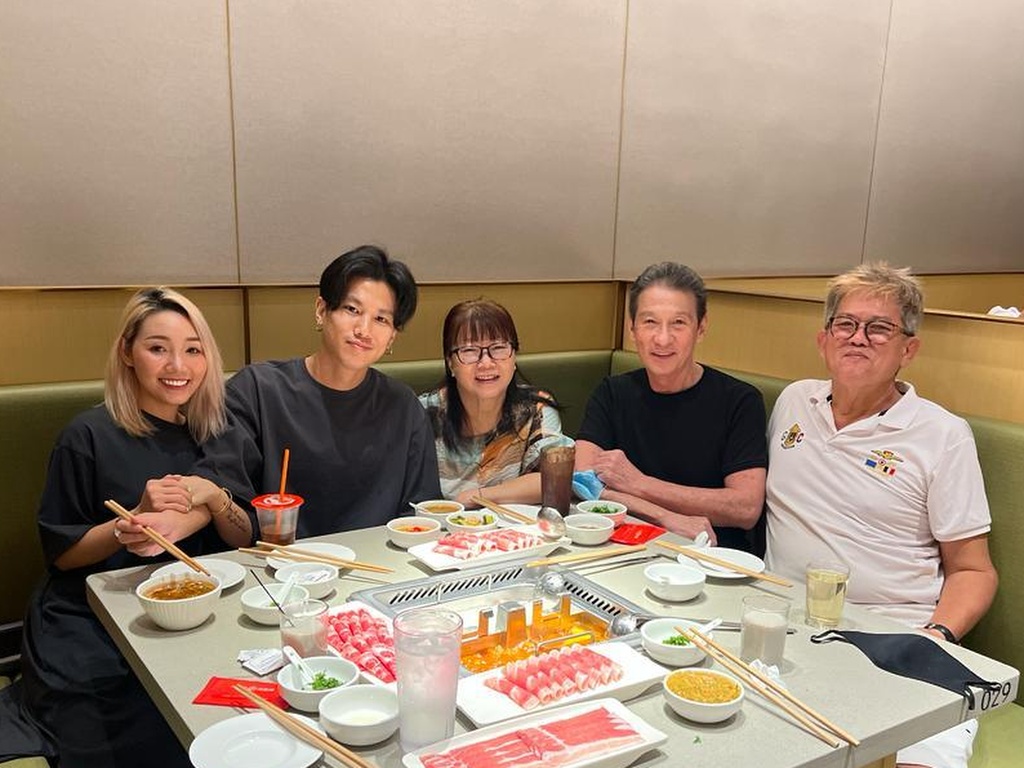 He added: "Growing up as a millennial, you see a lot of things disappearing… A lot of young hawkers are not taking over traditional recipes. You see a lot of traditional dishes that require more hard work disappearing. Since I am given the recipe, I want to keep it (alive) as long as possible." 
All in all, we're glad that Koh's Maxwell closure didn't mark an end to his expansion efforts, but instead spurred him to double down on maintaining the heritage of this age-old traditional dish. 
Oh, and having a new Michelin Bib Gourmand option in the east is a nice benefit, too.
This was a hosted tasting.
For more food options, check out our guide on unique rice dumpling flavours to order and Hong Kong-style cafes in Singapore. 
Koh Brother Pig's Organ Soup is on the GrabFood delivery service and offers free delivery (up to S$3 off) with GrabUnlimited. 
Book a ride to Koh Brother Pig's Organ Soup's Tampines and Tiong Bahru outlets now. 
Koh Brother Pig's Organ Soup
824 Tampines Street 81, 01-38
Nearest MRT station: Tampines West
Open: Monday to Sunday (10am to 8.30pm)
824 Tampines Street 81, 01-38
Nearest MRT station: Tampines West
Open: Monday to Sunday (10am to 8.30pm)
---