Solo hotpot & BBT galore — famous hotpot brand Xiabu Xiabu opens first Singapore outlet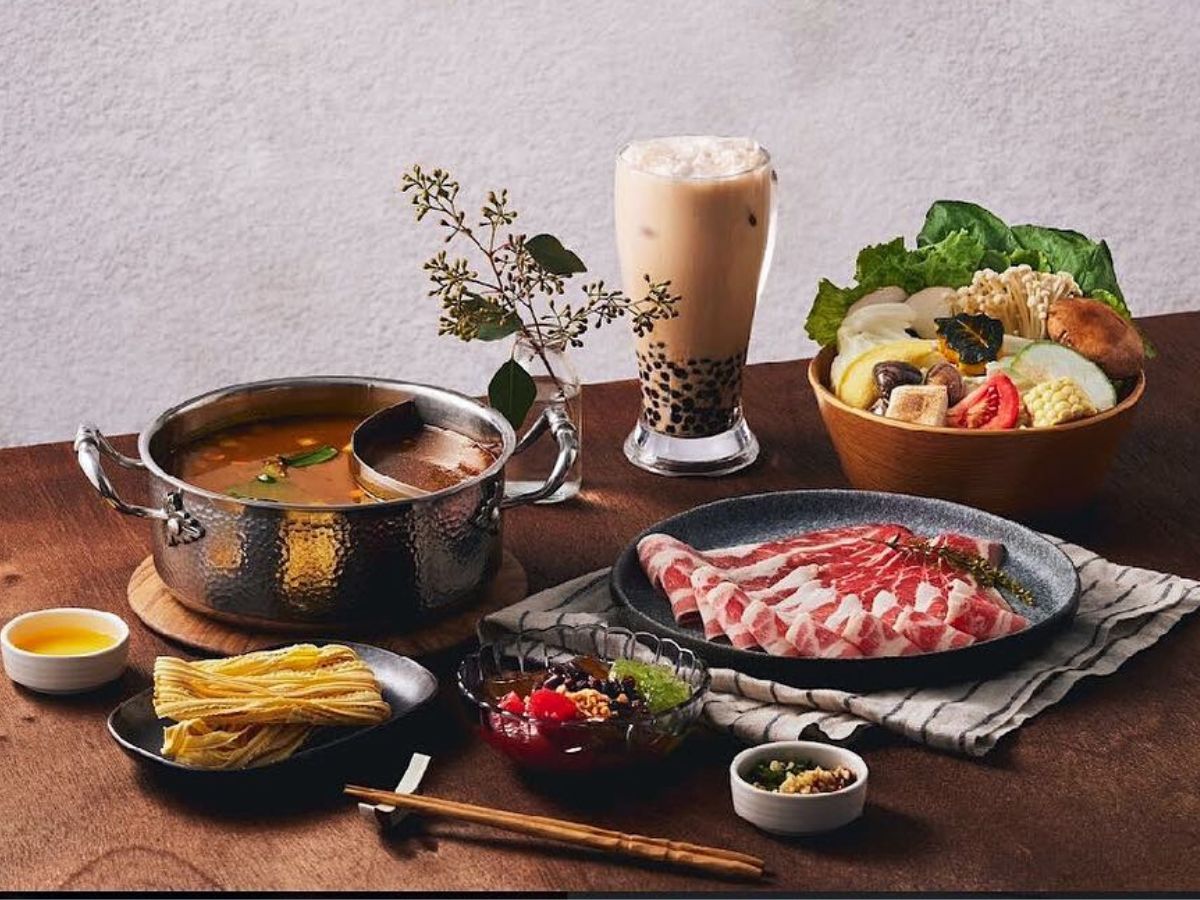 We all know Singaporeans are particularly obsessed with two things — bubble tea and hotpot.
There are some popular places to get your fix for both, such as the popular Coucou that opened last year. But Xiabu Xiabu, a beloved brand from China, takes it one notch further. It allows you to enjoy both delights, at the same time, and in individual portions.
Founded in Beijing in 1998, Xiabu Xiabu has established itself as one of the most popular hotpot chains in China, boasting more than 1,000 outlets. The brand's Singapore outlet, which opened on Jan 25 at Lazada One, is also its first overseas outlet. 
Unlike its sister brand Coucou, which is run by the same parent company, Xiabu Xiabu focuses entirely on bringing affordable personalised hotpot options to Singapore. The name originates from the Japanese term "shabu-shabu" and translates to "individual hotpot" in Hokkien.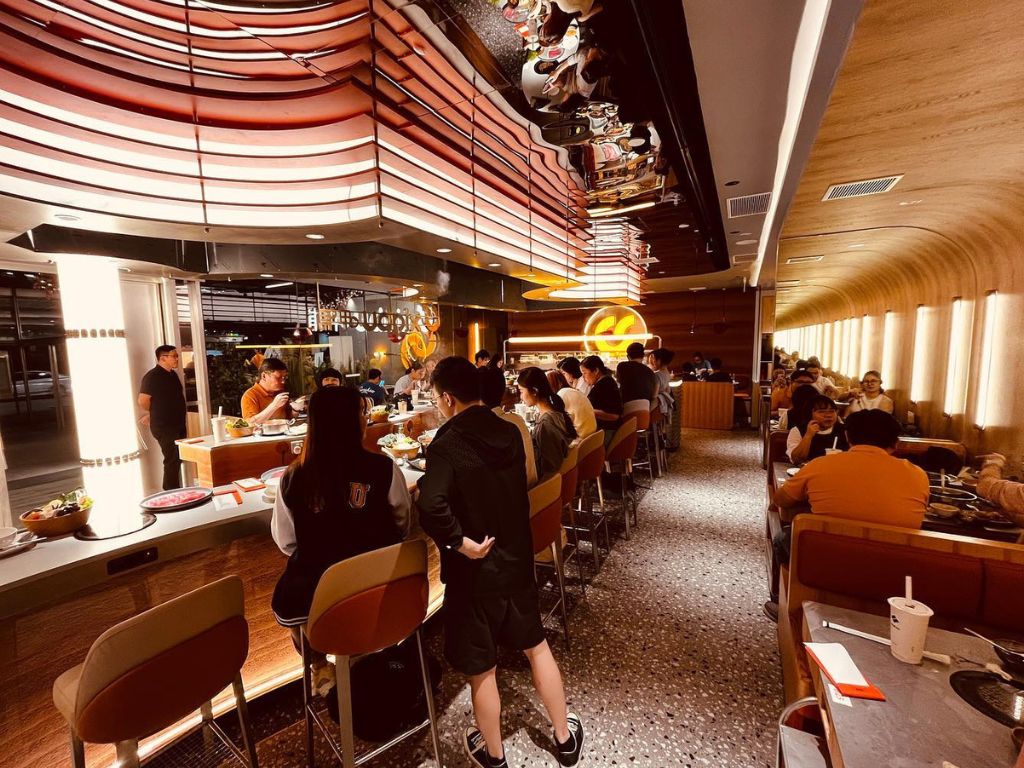 In line with its belief in providing an affordable personal hotpot experience, the menu offers a variety of sets that start from S$25. All sets include a soup base of your choice, vegetable platter, a drink, free-flow condiments, and access to the dessert bar.
Sets range from basic combinations, such as the vegetarian set (S$25) and popular beef set (S$28), to the fancier seafood and beef set (S$38) for those with more exquisite palates.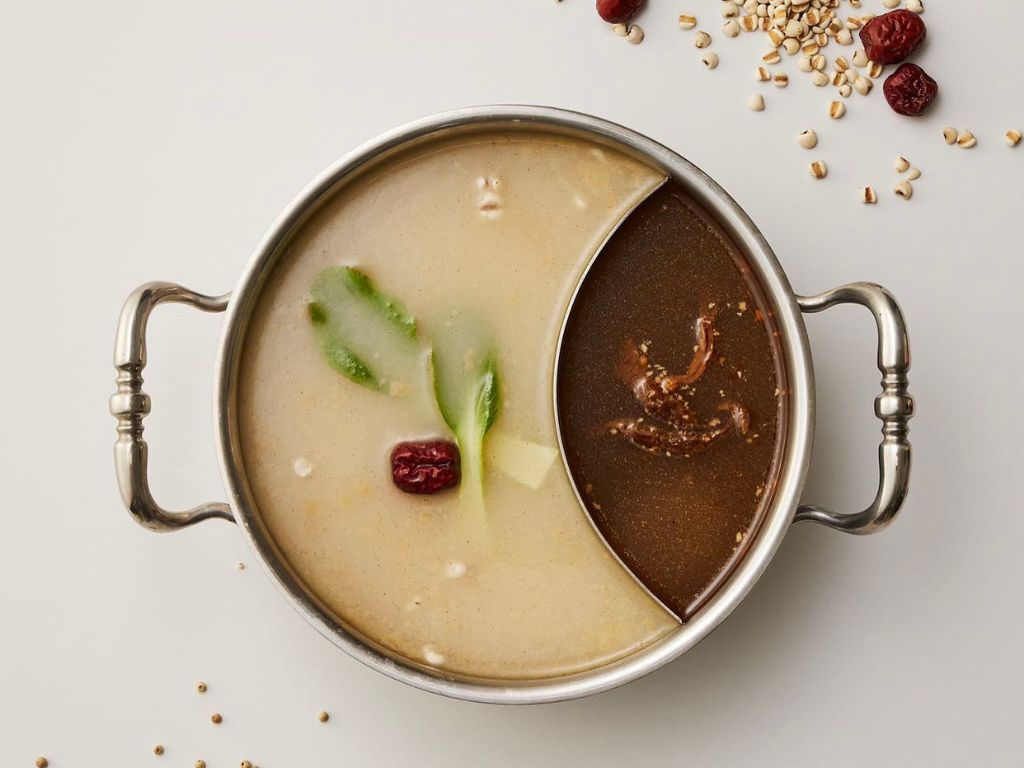 Each individual hotpot comes with a mini default mushroom soup, which is accompanied by your choice of broth that includes the classic tomato and golden sauerkraut. 
Or, if you like, you can spice things up with the unique Nanyang curry (+S$2) or hot and spicy in Sichuan style (+S$2) soup bases, too.
If the set is not enough, a variety of a la carte options are available to enrich your soup. Some popular options include squid paste (S$10) and Fuzhou fishballs (S$9).
Besides the abundance of hot food options, Xiabu Xiabu also offers an extensive tea menu from Tea Me Tea, which is also served at Coucou. This includes everyone's favourite drink, the bubble tea.
For the sets, it's a choice between the da hong pao or aged pu er tea, but you can top up the difference for more indulgent beverage options, such as the signature da hong pao bubble tea (S$5.80) or cold brew pu er with coffee & coconut milk (S$6.20).
Lazada One, 01-03/04, 51 Bras Basah Road
Nearest MRT station: Bras Basah
Open: Monday to Sunday (11am to 11pm)
Lazada One, 01-03/04, 51 Bras Basah Road
Nearest MRT station: Bras Basah
Open: Monday to Sunday (11am to 11pm)