What to try at BHC Chicken's new outlet in Singapore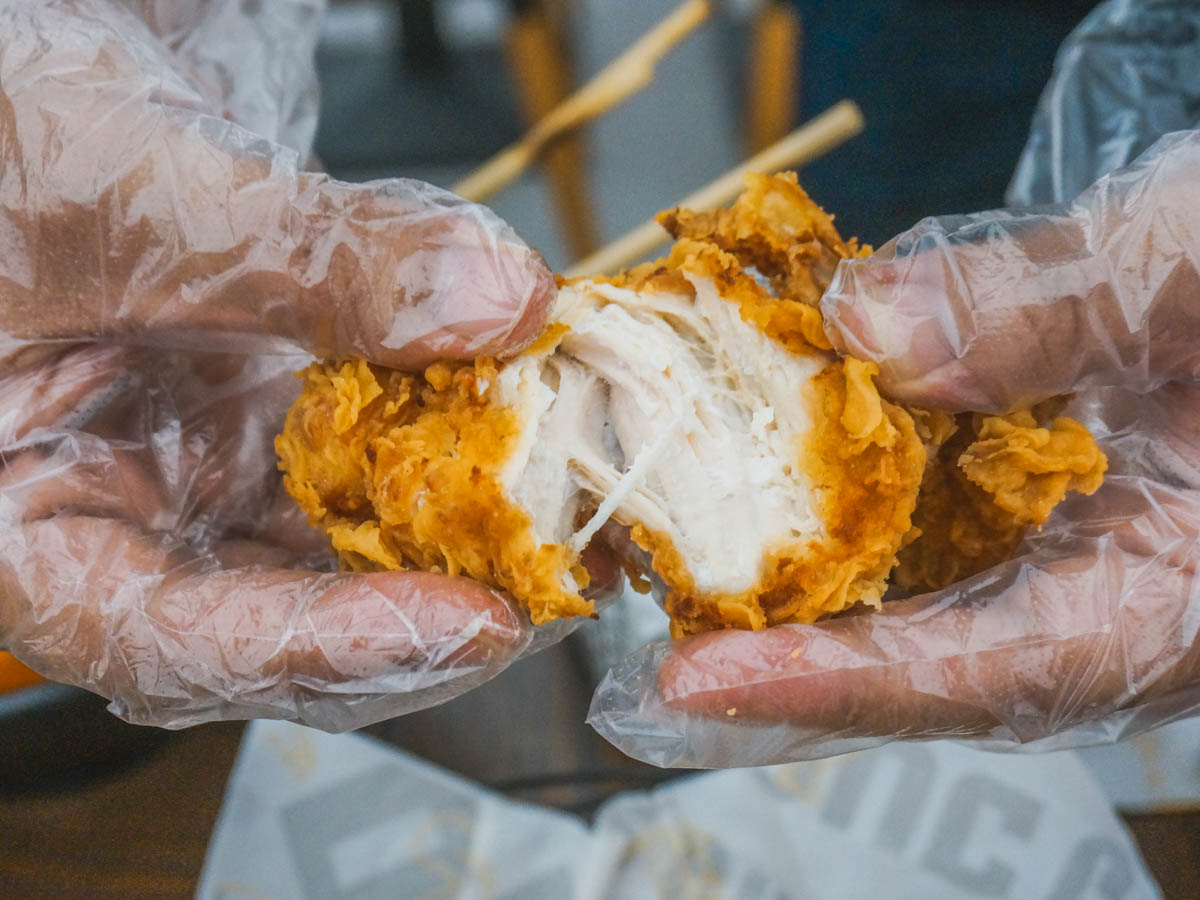 This is a public service announcement for all Korean fried chicken lovers: BHC Chicken, the maestros of fried chicken in South Korea, has officially opened its doors in Singapore. 
This is the brand's fourth overseas outpost, with two located in Hong Kong and another in Malaysia.
BHC Chicken is best known for its variety – it has eight different types of chicken flavours on its menu, and a huge range of Korean snacks and mains to accompany its signature item.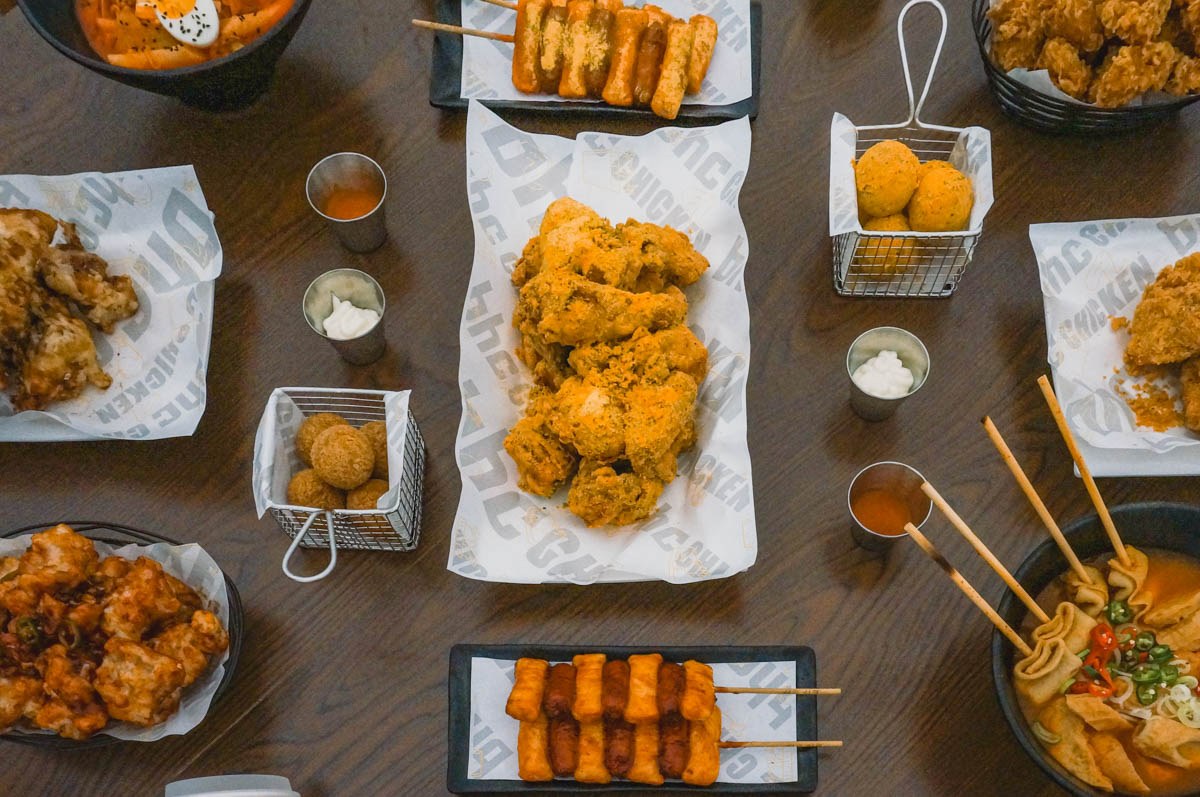 We never knew we'd need such an extensive list of options for our chicken till we went to BHC Chicken Singapore, but apparently we do. Of the eight, we managed to try three flavours: Bburinkle, Macho King and Hot Retro.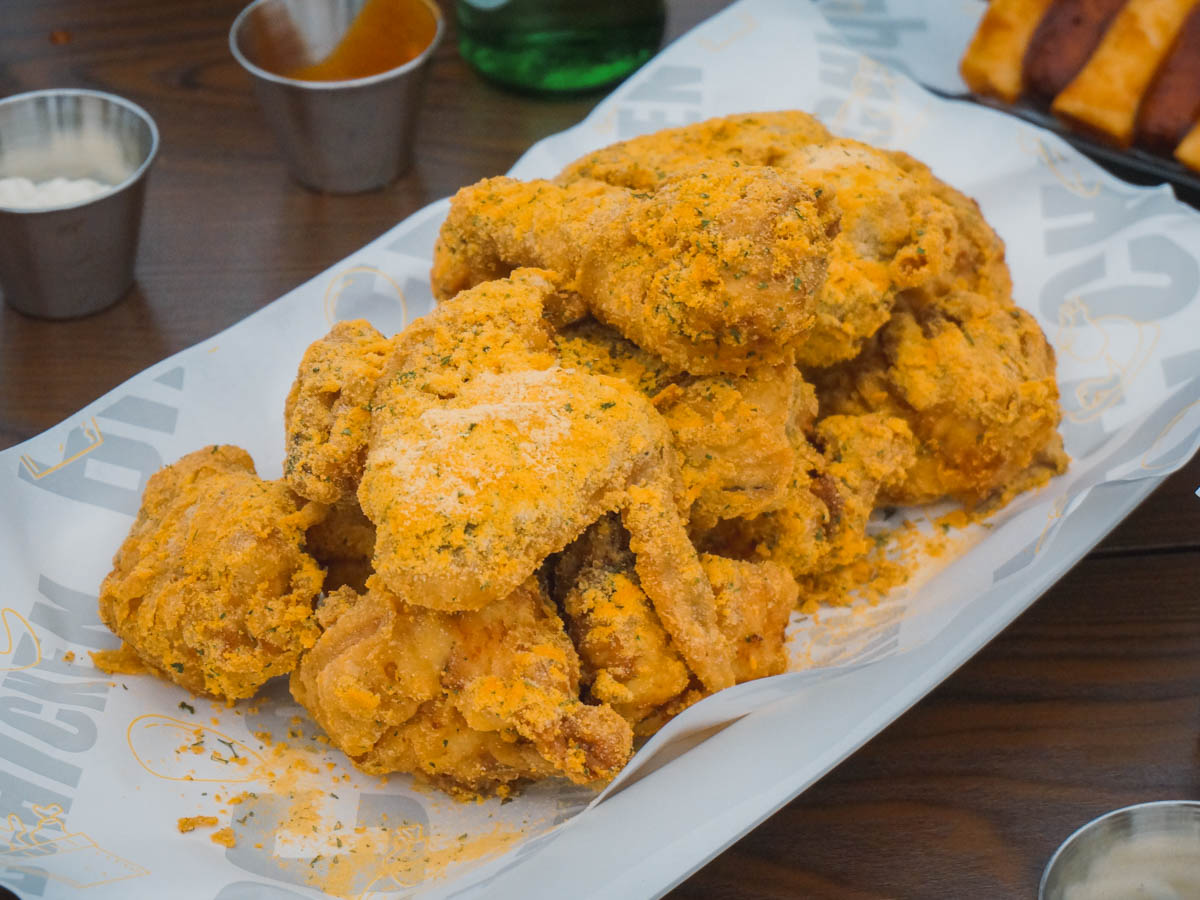 Bburinkle is BHC Chicken's signature dish that is available boneless (S$27.90), as wings (S$23.90), or as a whole chicken (S$31.90). It's generously coated with a cheese and vegetable seasoning, but if that isn't enough, the order comes with a yoghurt-based Bburing dip that features the same cheese and vegetable flavours. 
Impressively, the chicken skin remained crisp even after a prolonged photography session, trapping the seasoning in every crevice to deliver a rich and robust flavour.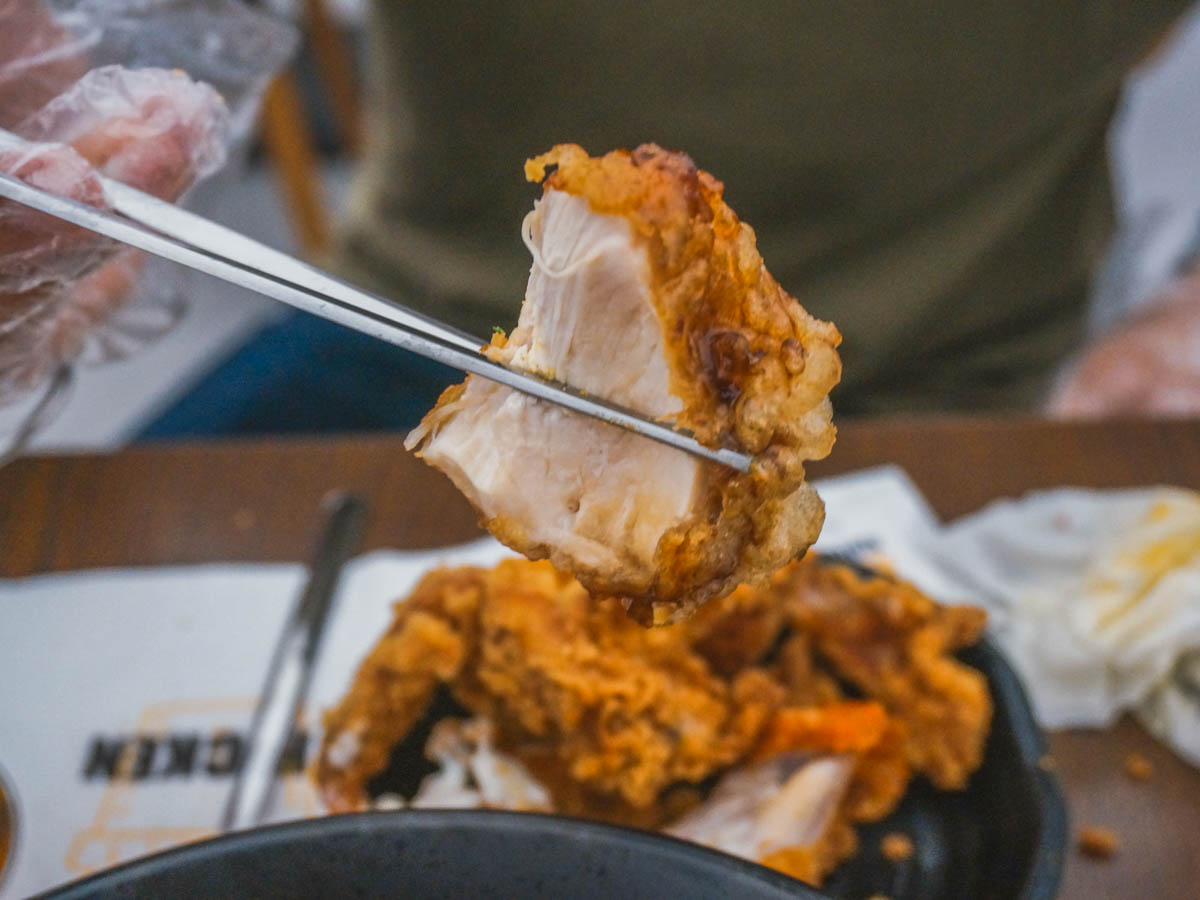 As someone with a weakness for savoury foods, the Macho King was a personal favourite. Similar to the Bburinkle, it comes boneless (S$27.90), as wings (S$23.90), or as a whole chicken (S$31.90). The difference lies in the sauce — the Macho King is drenched in a soy and honey-based oriental sauce, giving it a more intricate sweet-and-sour flavour. 
Of course, don't expect it to have the crunch of its lighter-dressed counterparts. 
Similar to the classic fried chicken, the Hot Retro is also available in the form of boneless (S$25.90), wings (S$21.90) or as a whole chicken (S$29.90). Of the three varieties we tried, this chicken had the crispiest skin. 
True to its name, Hot Retro was fiery. The spiciness of the chicken stood out clearly, given that we didn't have anything else to distract us from it. Our only gripe with the chicken was that it could be a tad juicier.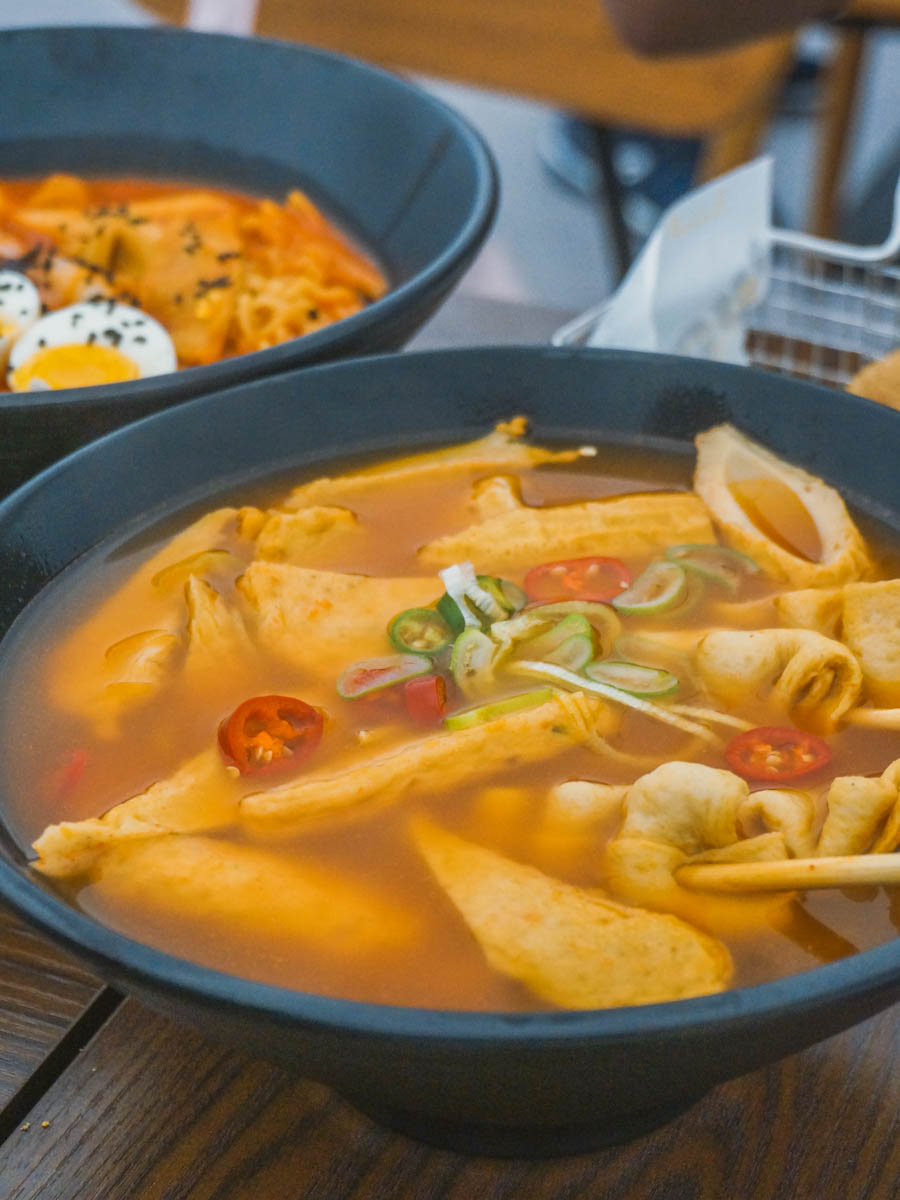 What sets BHC Chicken apart from more widely known Korean fried chicken brands is its selection of sides and mains. Think spicy rabokki (a combination of ramen noodles and rice cakes; S$12.90) or Red King sotteok (a sausage and rice cake skewer; S$5.90). 
If you're a fan of any chewy, spicy or carb-heavy foods, you won't be disappointed by these items.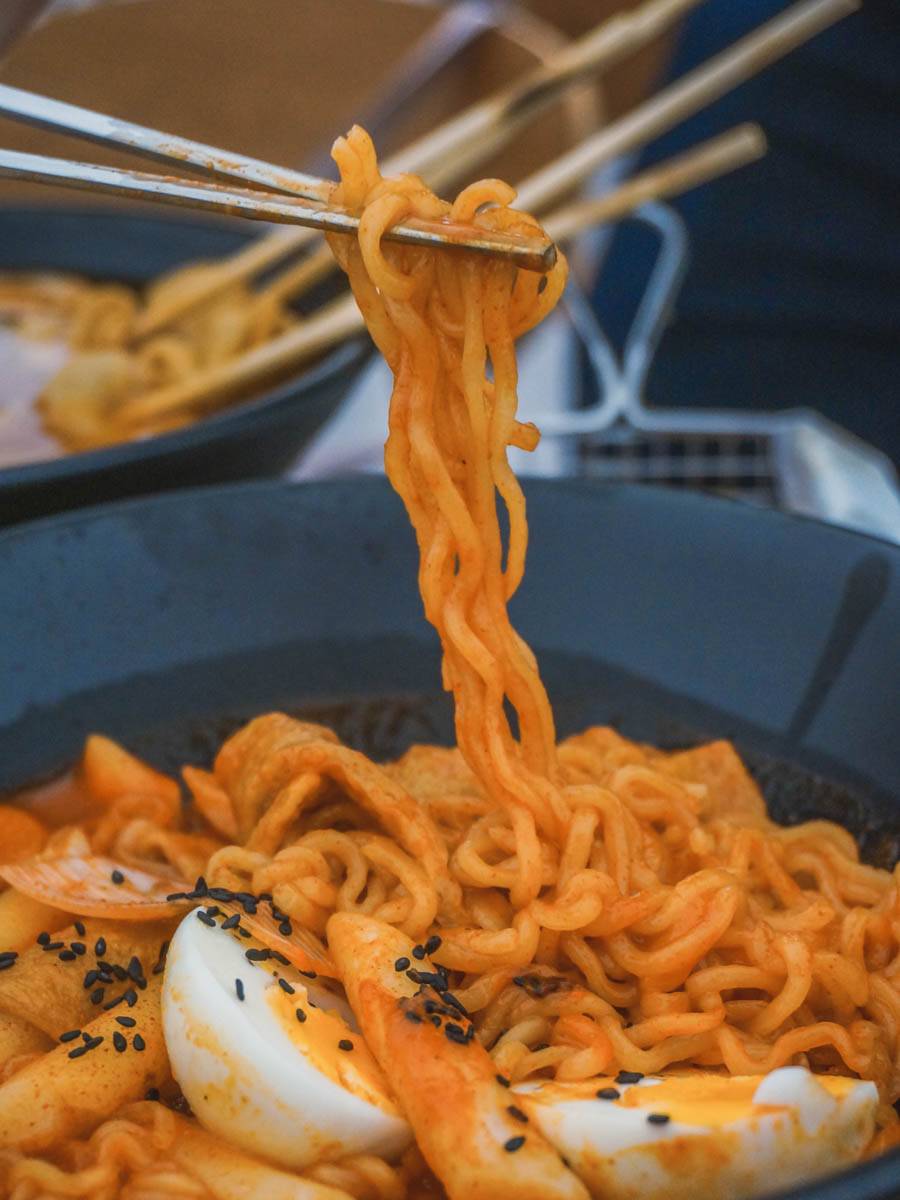 For those who enjoyed the salty and creamy taste of BHC Chicken's Bburinkle seasoning, try the Bburing Corndog (S$6.90). It's a finger-sized appetiser, with the seasoned bread and cheese hugging the smoked sausage snugly. 
Don't expect a cheese pull because the cheese-to-smoked-sausage ratio was disproportionate. But that's the genius of BHC Chicken's Bburing Corndog — it wasn't too overwhelming. 
There are also more unique items on the menu, such as the fish congee (S$12.90), which the brand claims is a nutritious dish that's packed with vitamins.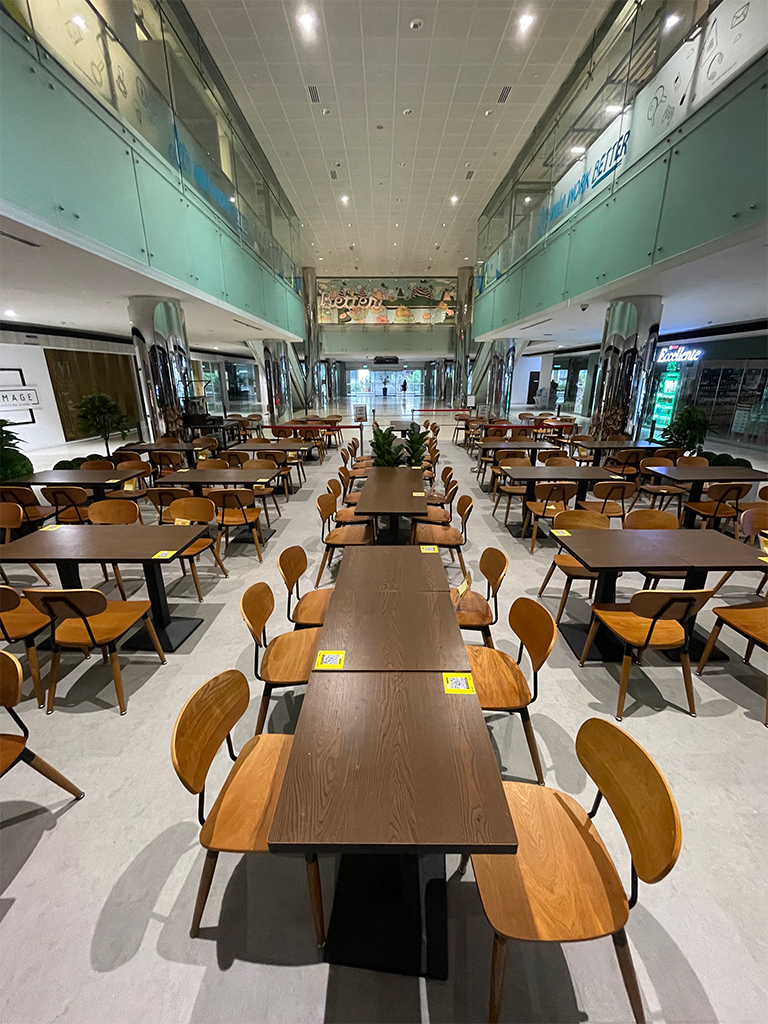 Overall, the 108-seat space at BHC Chicken Singapore gets a thumbs up from us, as we feel it's a great option for big groups. You get to make merry with friends over fried chicken and alcohol — what's not to like?
Free cheese balls 
For its opening, BHC Chicken Singapore is giving away its original (S$5.90) or Bburing cheese ball (S$6.90) for every purchase from its chicken menu. This is limited to two redemptions per bill and runs until May 7.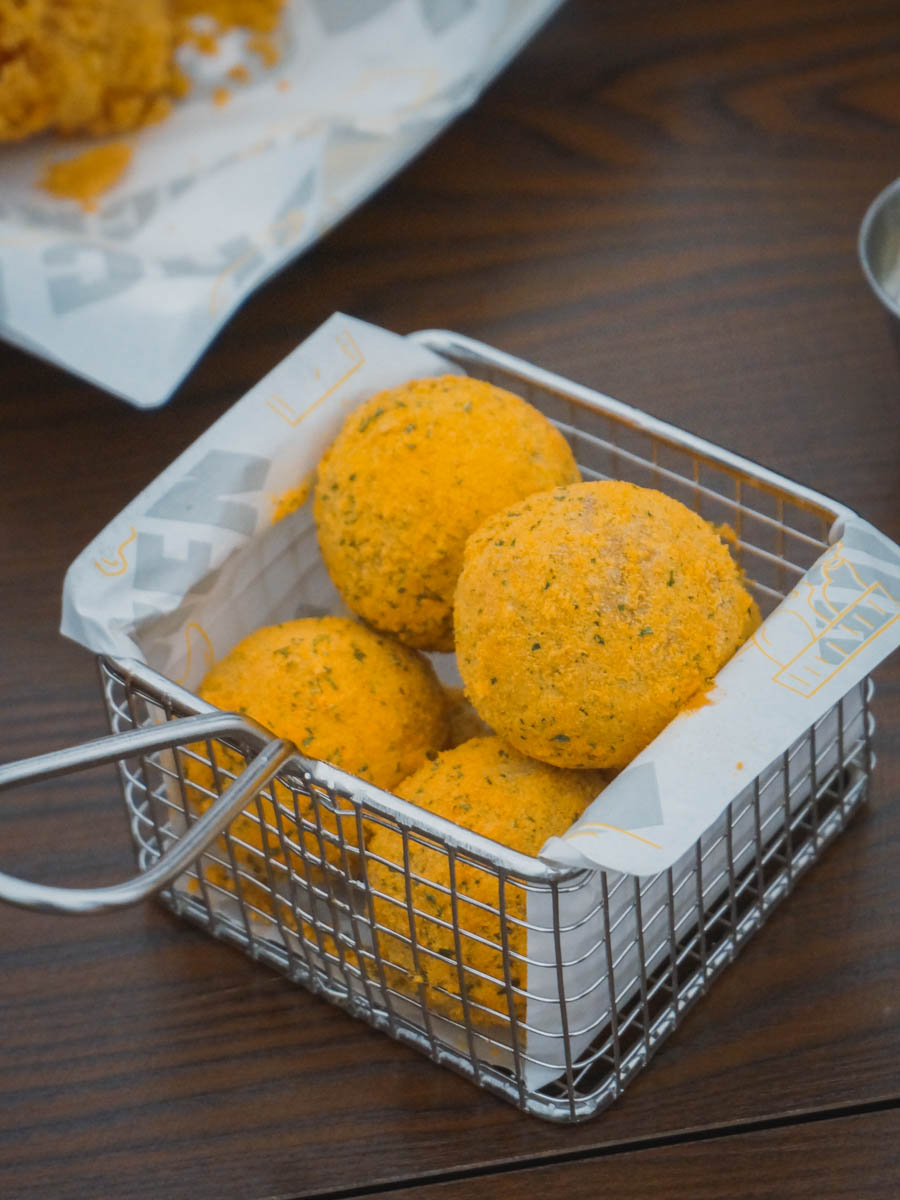 From April 28 to May 1, you also get a chance to spin the wheel for every dine-in receipt. Prizes include exclusive BHC merchandise, free sides such as cheese balls, cheese sticks or fries, and BHC vouchers for your next visit. It is limited to one spin per dine-in receipt, so send your luckiest friend. 
Adding to the festivities, BHC Chicken will have a photobooth running on April 29 and 30. You can snap an unlimited number of photos with your friends there. It will also be giving away free balloons from April 29 to May 1, if that is your jam. 
This was a hosted tasting by BHC Chicken Singapore.
For more ideas on what to eat, read our stories on budget romantic restaurants and Granny Q Lemak Laksa.
You can book a ride to BHC Chicken Singapore.
Marina Square, 02-332A/332F, 6 Raffles Boulevard
Open: Monday to Sunday (11am to 10pm)
Marina Square, 02-332A/332F, 6 Raffles Boulevard
Open: Monday to Sunday (11am to 10pm)
---