Durian Fiesta at Goodwood Park Hotel returns with 6 new desserts & 40 flash deals for 2023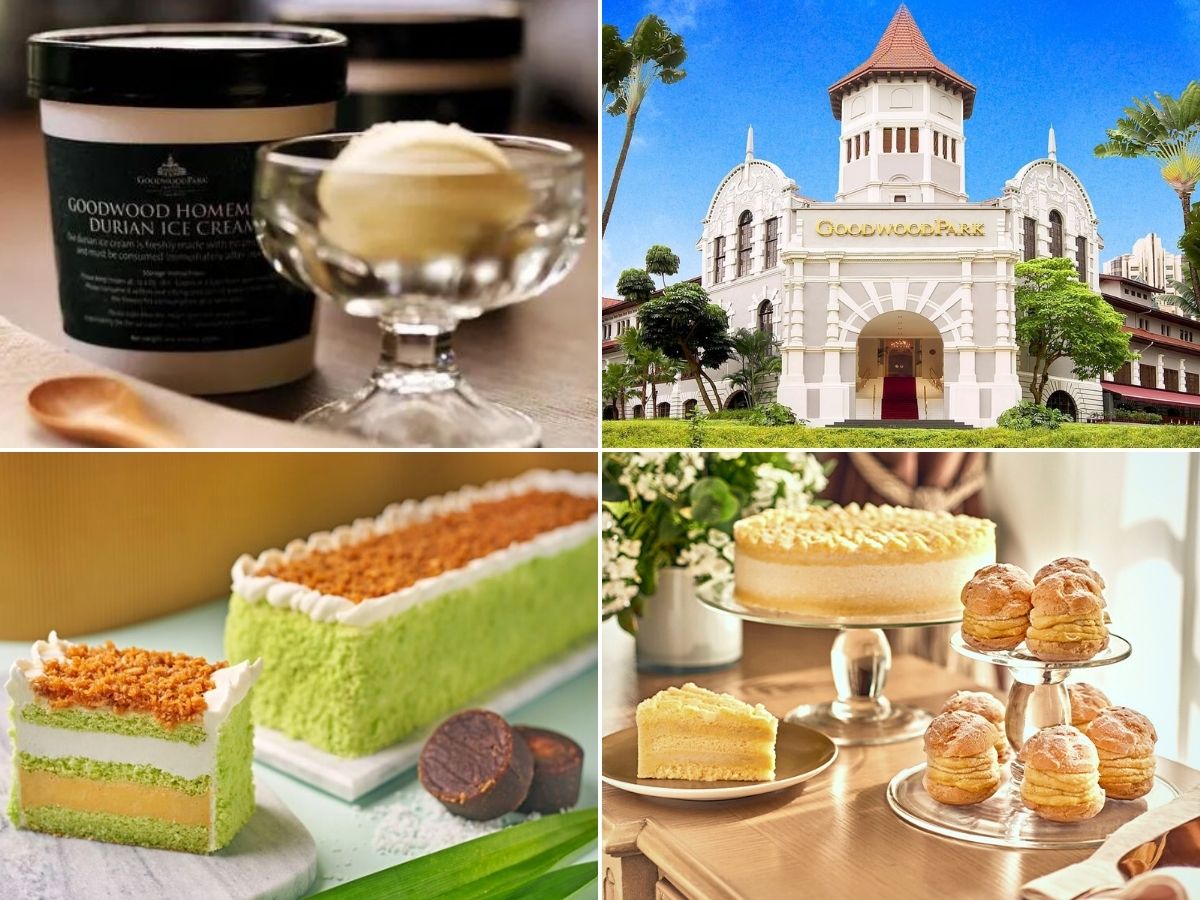 Here's an event many durian lovers have been eagerly awaiting — the annual Durian Fiesta at Goodwood Park Hotel is back for 2023!
The festivities will run from March 6 to Aug 6, 2023.
This year marks the 40th anniversary of the beloved annual affair.
To mark the occasion, the hotel will be launching attractive deals progressively throughout the entire duration. According to Goodwood Park Hotel's Instagram page, 40 flash deals will be gradually rolled out for the Durian Fiesta until July.
The year's lineup will feature six new handcrafted creations that will whet the appetite of many dessert lovers.
These include dainty pastries such as the D24 Paris brest (S$22), which riffs on the classic choux pastry by layering D24 mousse with custard cream and hazelnut paste, and the mini D24 chocolate ganache almond delight (S$39 for six) that comprises D24 mousse, housemade chocolate lady fingers and crunchy feuilletine bits.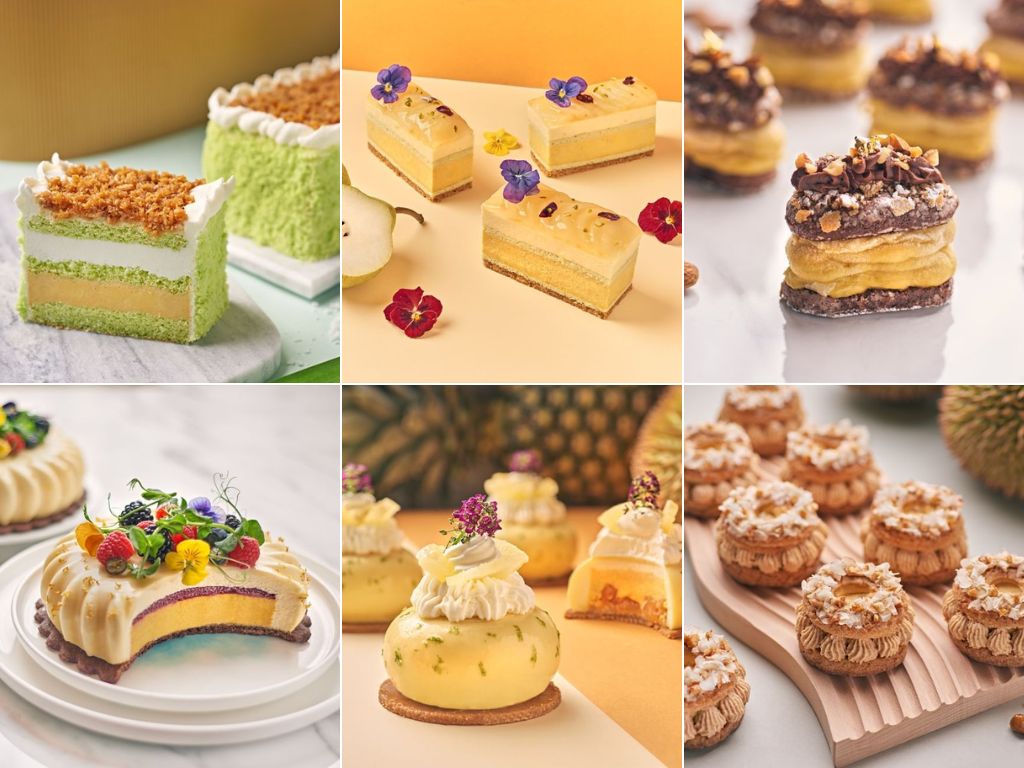 There's also an assortment of luxurious cakes and entremets available, such as the rich and aromatic D24 pandan coconut gula melaka cake (S$20/slice, S$120/1.2kg).
But if you're keen on something with a more fruity contrast, choose the sumptuous D24 honeyed pear mousse bliss (S$22), tangy white chocolate raspberry enchantment (S$128/1.2kg), or refreshing D24 pineapple-lime zest dome (S$22) instead.
Of course, it isn't a Durian Fiesta without Goodwood Park Hotel's signature creations, such as the iconic D24 mousse cake that started it all back in 1983.
Fret not, as the familiar D24 puff (S$36 for six, S$56 for 10), D24 mousse cake (S$19/slice, from S$99 for whole cakes) and D24 crepe (S$19/piece, S$98 for eight) will all be returning to this year's lineup, ready to dazzle your taste buds.
In case you want something that can last a bit longer, you can also get its signature D24 ice cream (S$26 for 16oz tub) and 'Mao Shan Wang' ice cream (S$42 for 16oz tub) and enjoy these by the scoop.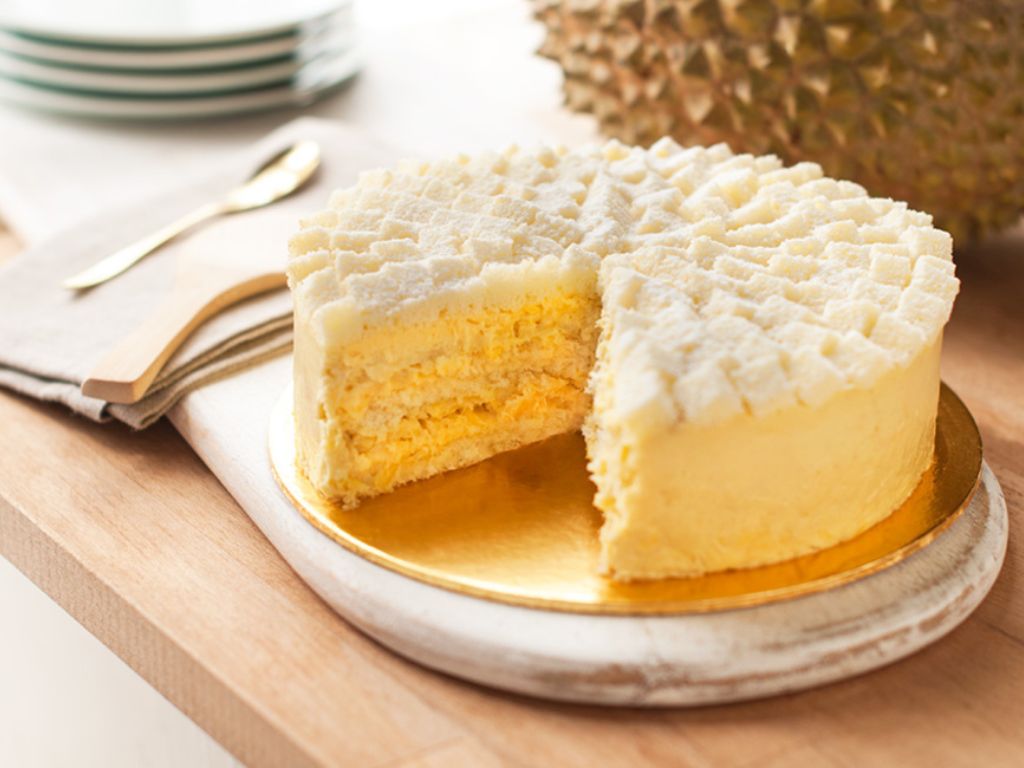 On the other hand, hardcore durian connoisseurs will probably want to wait for the more luxe 'Mao Shan Wang' mousse cake (S$90 for 500g, S$180 for 1kg) and 'Mao Shan Wang' power puff (S$33), which will be available for takeaway from May 1 to Aug 6.
Walk-in orders can be made at The Deli, but pre-orders are recommended since items are subject to availability. To place your pre-orders for delivery or self-collection, you can visit its online store here. 
Alternatively, you can pre-order for self-collection in person at The Deli, by contacting 6730 1786, or by emailing the Durian Fiesta order form to deli@goodwoodparkhotel.com.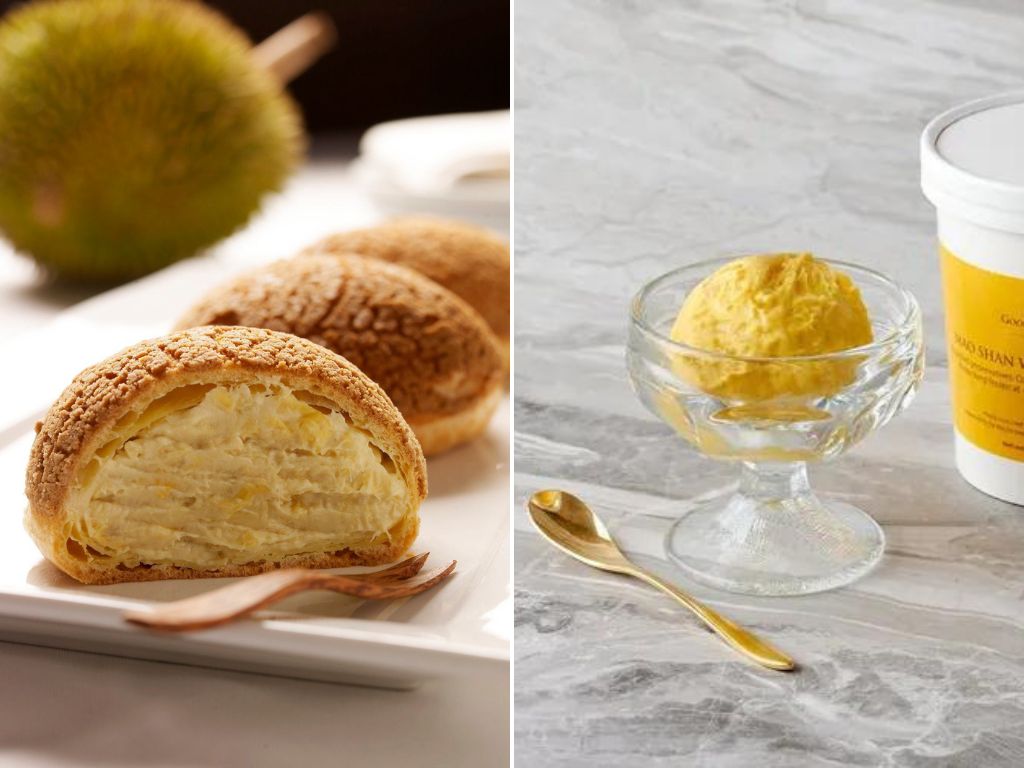 Pre-orders must be made three days in advance and the last pre-order date is Aug 3.
Besides the flash deals, Goodwood Park Hotel Gourmet card members will enjoy 20% off selected takeaway Durian Fiesta treats. 
Citibank, DBS/POSB, HSBC, OCBC, UOB credit and debit card members will also enjoy 15% off! The payment must be made with credit or debit cards, except for HSBC, for which only credit cards will apply.
For more ideas on what to eat, read our stories on birthday deals and unique date spots.
Goodwood Park Hotel's select concepts are on the GrabFood delivery service and offer free delivery (up to S$3 off) with GrabUnlimited. Book a ride to the hotel.
---