Creator of neko shokupan opens Catbake, a cat-themed Japanese cafe, at The Star Vista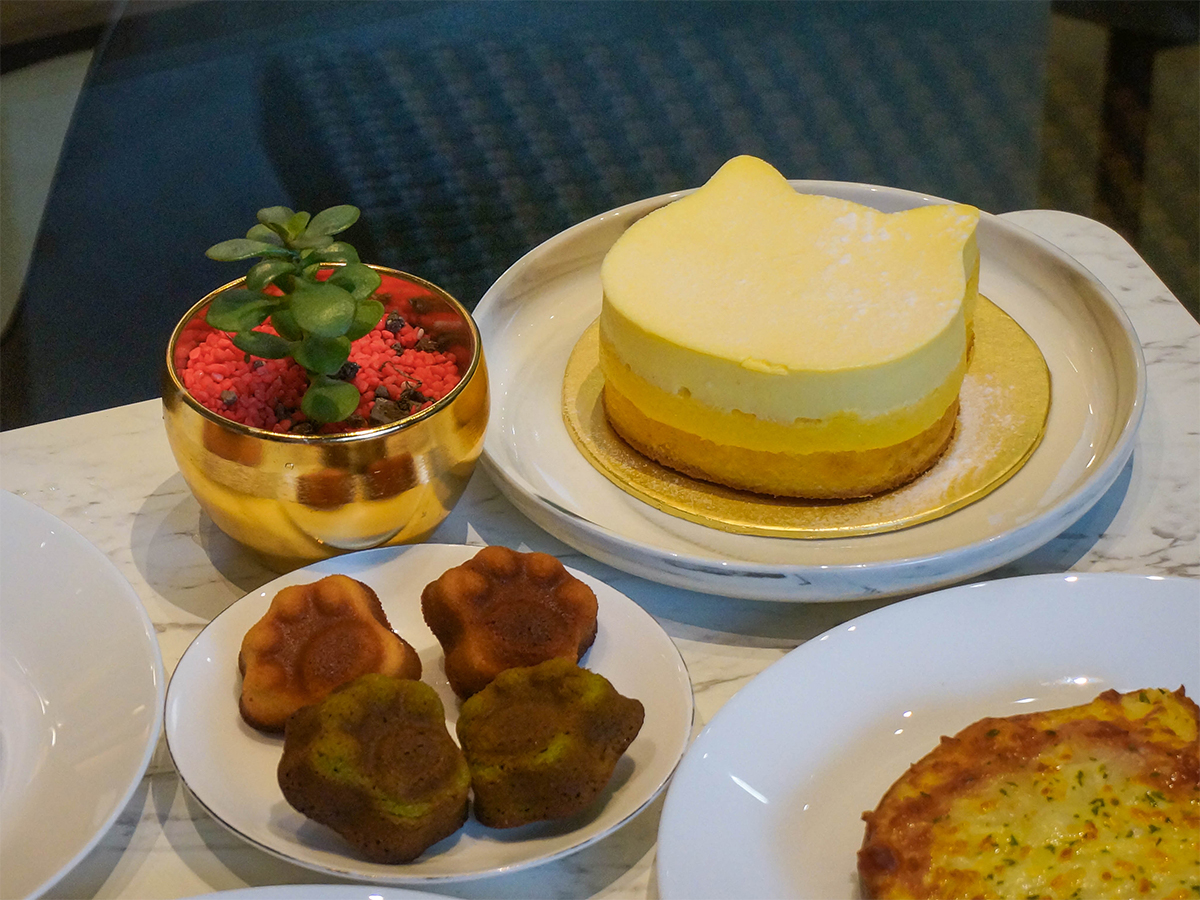 With a name like Catbake, you'd expect the cafe to be decked out in feline motifs, from the wallpaper to the furniture used in-store. 
This cafe, however, is far from gaudy with its voguish interior. The inside is decorated with dark walls, wooden accents and dramatic lights, giving it a sophisticated appearance.
Catbake is helmed by patissier-cum-chef Shinya Tajima who has almost 20 years of experience under his belt. Chef Tajima had owned more than 200 F&B outlets in Japan at the peak of his career.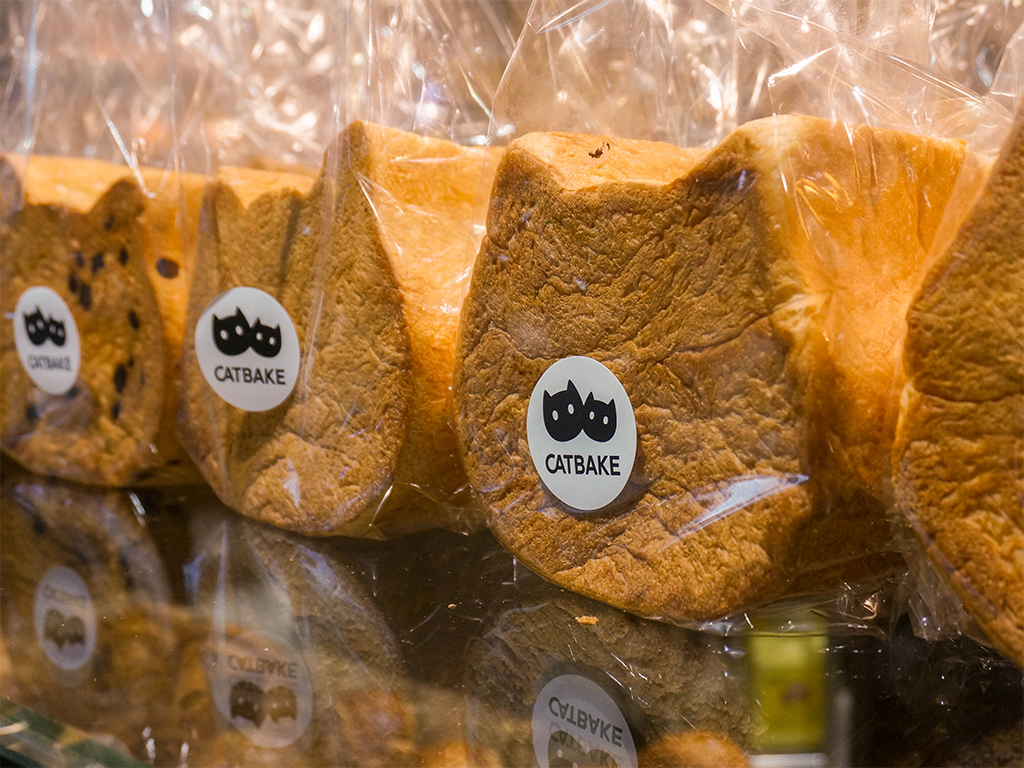 Despite his lustrous achievements, what he is most known for is being the creator of the neko shokupan, a cat-shaped Japanese milk bread loaf. This beloved item saw phenomenal success, becoming a trend throughout the country, even reaching global audiences. 
Feline enthusiasts who've always wanted to get their paws on a loaf will be glad to hear that this popular item will now be readily available at Catbake. 
The loaves are baked fresh in store throughout the day and come in three flavours: A classic white (S$8.80), chocolate chip (S$10.80) or raisin and walnut (S$11.80).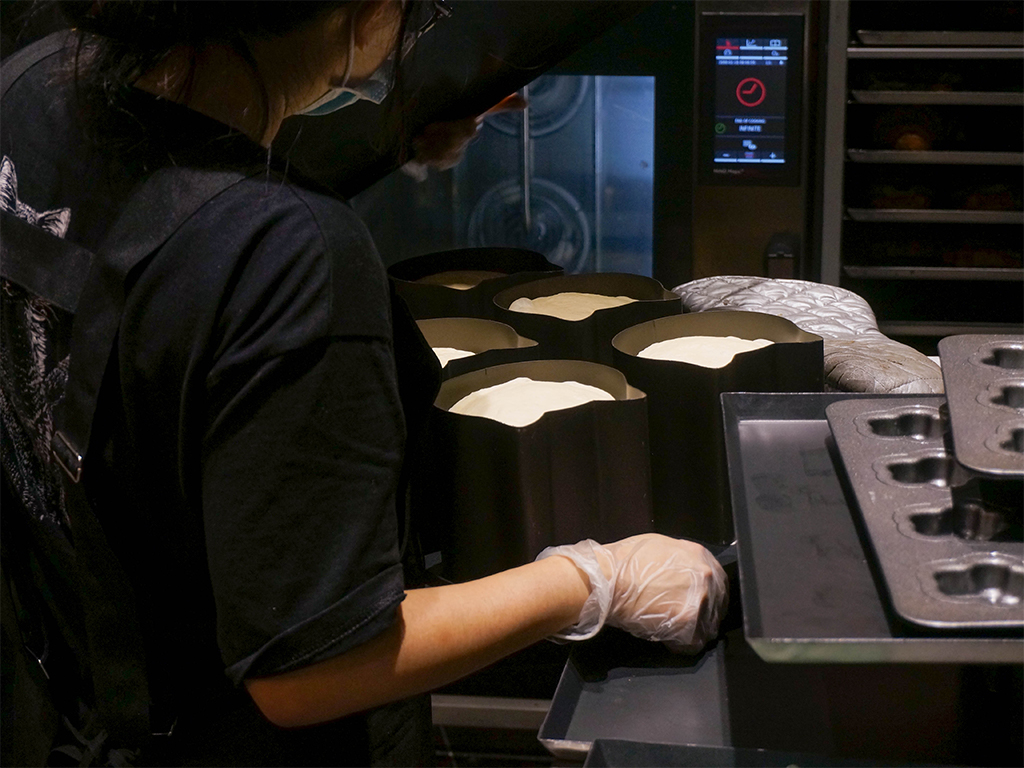 The famous neko shokupan is used in other items on the menu, such as the croque monsieur (S$4.50), a combination of bechamel cheese and ham, and the cat pizza sausage (S$4.90), which features bell peppers, sausage and cheese.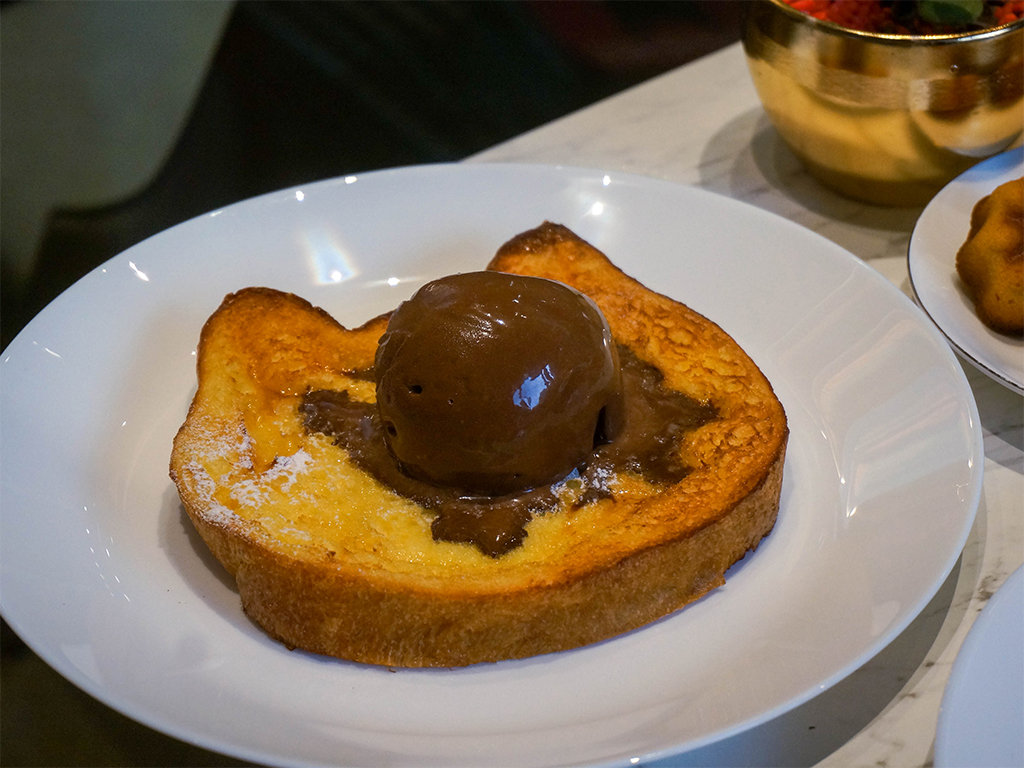 While there are no waffles and ice cream at this cafe, Catbake offers a cat French toast (S$3.60) with a single-scoop gelato (S$5.50) as an additional topping. 
You can pick from classic flavours such as dark chocolate and pistachio (extra S$1), or try flavours such as black sesame and lemon pie tart. 
Given that chef Tajima has acquired Cacaocat and Chocolate Origin, we recommend going for the dark chocolate gelato for its rich flavour.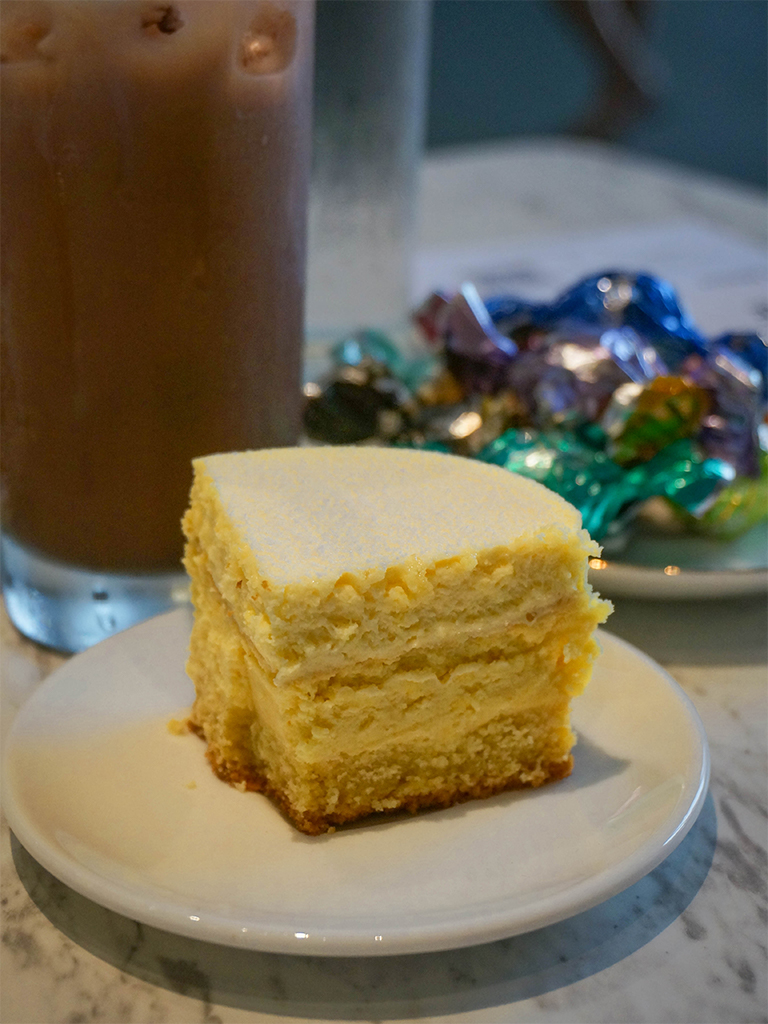 For that reason, you may also want to give the cat chocolate cake (S$28) a shot while you're there. The adorable cake also comes as a delectable cat cheesecake (S$28) with a cloud-like texture. 
If pastries are more your cup of tea, the challah (S$3.50) bread is one of the more unique items available. 
It is a Jewish-inspired bread presented in three braided strands with a caramelised exterior and a spongy interior.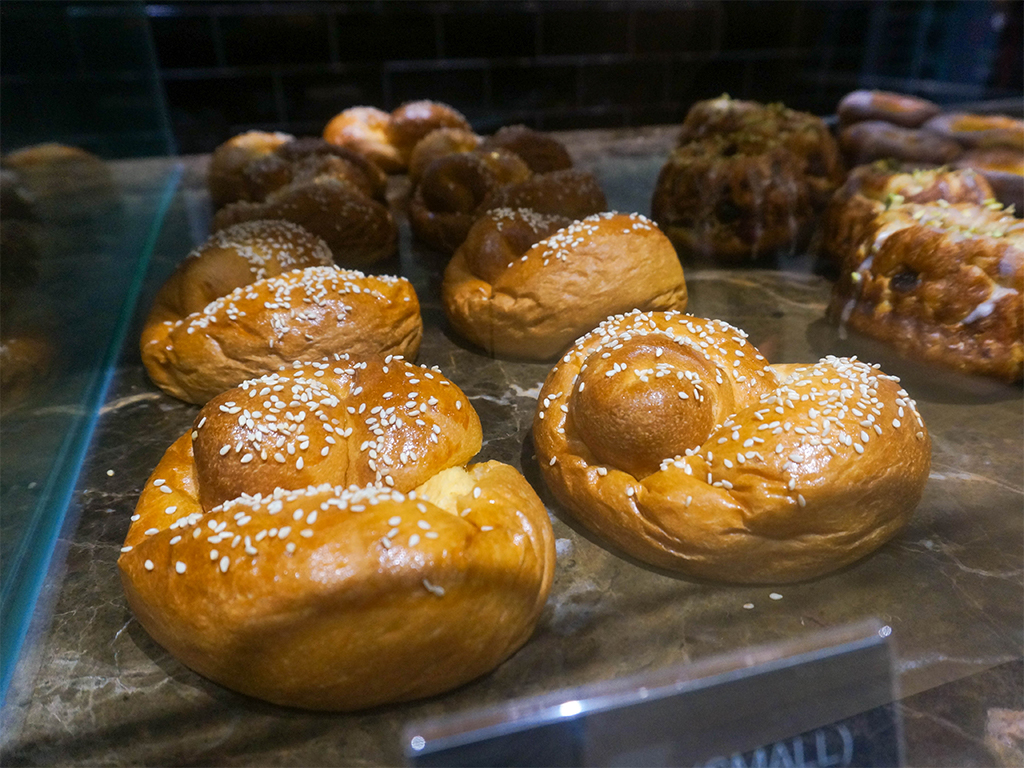 If you're a cat aficionado seeking a new dining experience, Catbake may be worth a visit. While some of the desserts were underwhelming, it's an enjoyable experience if you appreciate it for what it is — a feline-themed bakery and chocolate manufacturer.
The Star Vista, B1-43, 1 Vista Exchange Green
Open: Monday to Saturday (10am to 9.30pm), Sunday (8am to 9.30pm)
The Star Vista, B1-43, 1 Vista Exchange Green
Open: Monday to Saturday (10am to 9.30pm), Sunday (8am to 9.30pm)
---