20 Questions with Lee Syafiq of Ashes Burnnit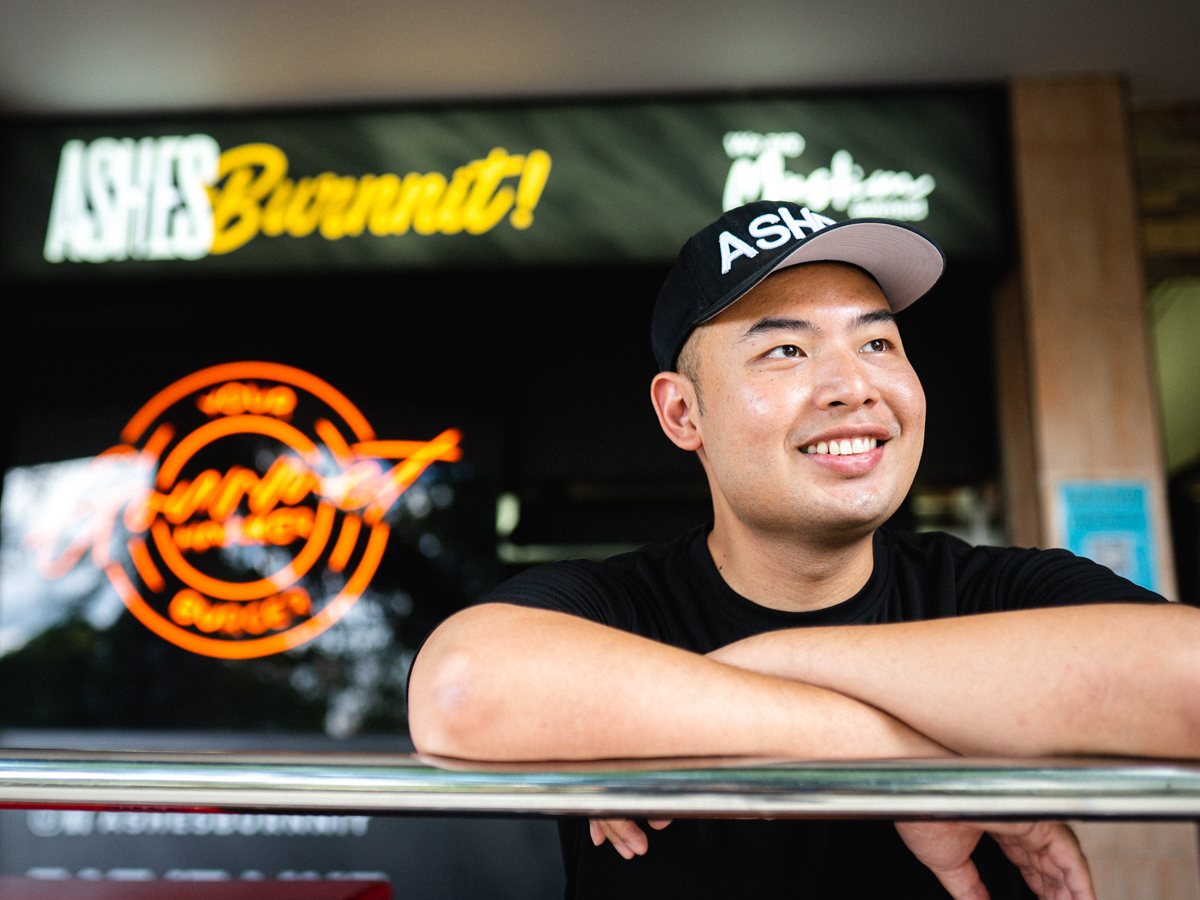 20 Questions is a HungryGoWhere interview series with the who's who of the F&B sector.
In his wildest dreams, Lee Syafiq never imagined that one day he would take his brand to the Big Apple.

As a young boy, he cooked in his aunt's canteen and went on to work at fine-dining restaurants when he was older. Shaped by these experiences, the Institute of Technical Education (ITE) graduate dreamt of something he could call his own. 
In 2017, at 24, Lee started a humble hawker stall — Burgs by Project Warung — with two others at Golden Mile Food Centre. 
Their goal was to bring affordable halal gourmet burgers to the hawker scene. 
Despite being a business newbie, and fending off sceptics, Lee was single-minded in his vision. 
He left Burgs by Project Warung in 2019 to start Ashes Burnnit — and, boy, did it take off quickly. (That same year, armed with good looks and a megawatt smile, Lee was crowned Cleo's Most Eligible Bachelor 2019.) 
During the Covid-19 pandemic, Ashes Burnnit expanded into the different regions of Singapore, from Bedok South to Alexandra and, now, its newest outlet at Woodlands. There are now five stalls islandwide. 
Its success didn't go unnoticed.

It caught the attention of the likes of Makansutra founder and food critic KF Seetoh, who later approached Lee to be part of his new venture. In September last year, Seetoh started Urban Hawker in New York City, the city's first "Singapore-style street food market" housing 17 stalls, including Ashes Burnnit's burgers alongside chicken rice and satay.

Lee tells us: "It was a dream come true to bring our Singapore brand to the burger capital of the world." 


The 31-year-old is constantly setting his sights on something new. He launched the now-defunct Maison Sucree bakery in 2020, eatery Sembarang Nasi Lemak in October last year, as well as an events company. Next up, he plans to introduce a tipping system to its Alexandra outlet, inspired by New York's tipping culture.

"Innovating is so important to me because we must keep up with the food trends in Singapore and keep customers coming back. Without it, the business will be stagnant," he says.
Here's a lightly edited excerpt of our interview:
1. When did you discover your love of cooking?
It started from my family, my parents and my aunt. My family loves to go out and eat, and try different food. 
From as young as Primary 5 and secondary school, I used to work part-time at my aunt's staff canteen. She sold typical Malay food, like mee rebus and nasi padang. 
I remember learning to fry an egg. That was my first taste of cooking. 
That's how I started my culinary journey, from Malay cuisine to subsequently Western.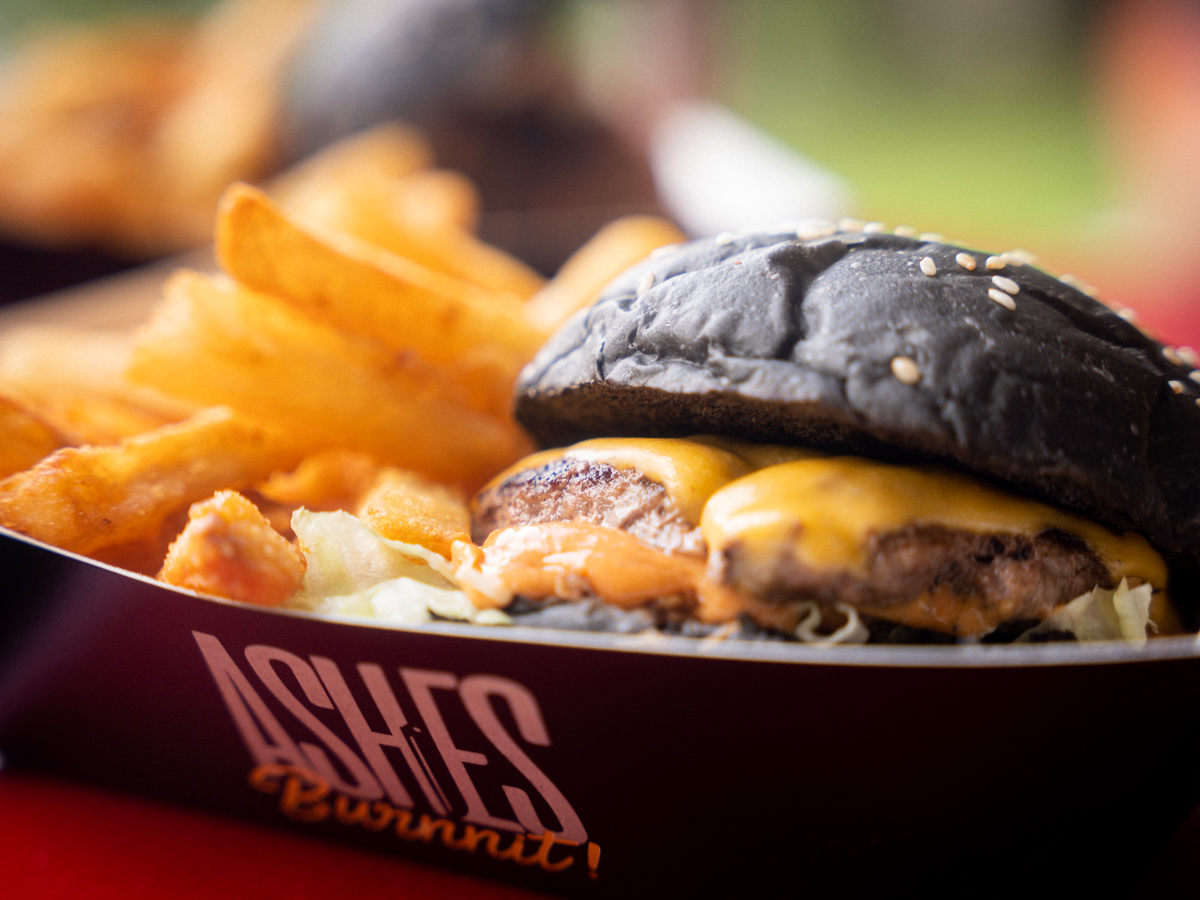 Did I know that I wanted to be a chef? At that time, it was 50-50. 
I already helped my aunt previously and I knew what I could do, but I wasn't sure what I wanted to do in the near future. After getting advice from my parents, they said I should take up a course in a field where I want to work in the near future. 
So that's how I enrolled in the culinary-arts course at ITE.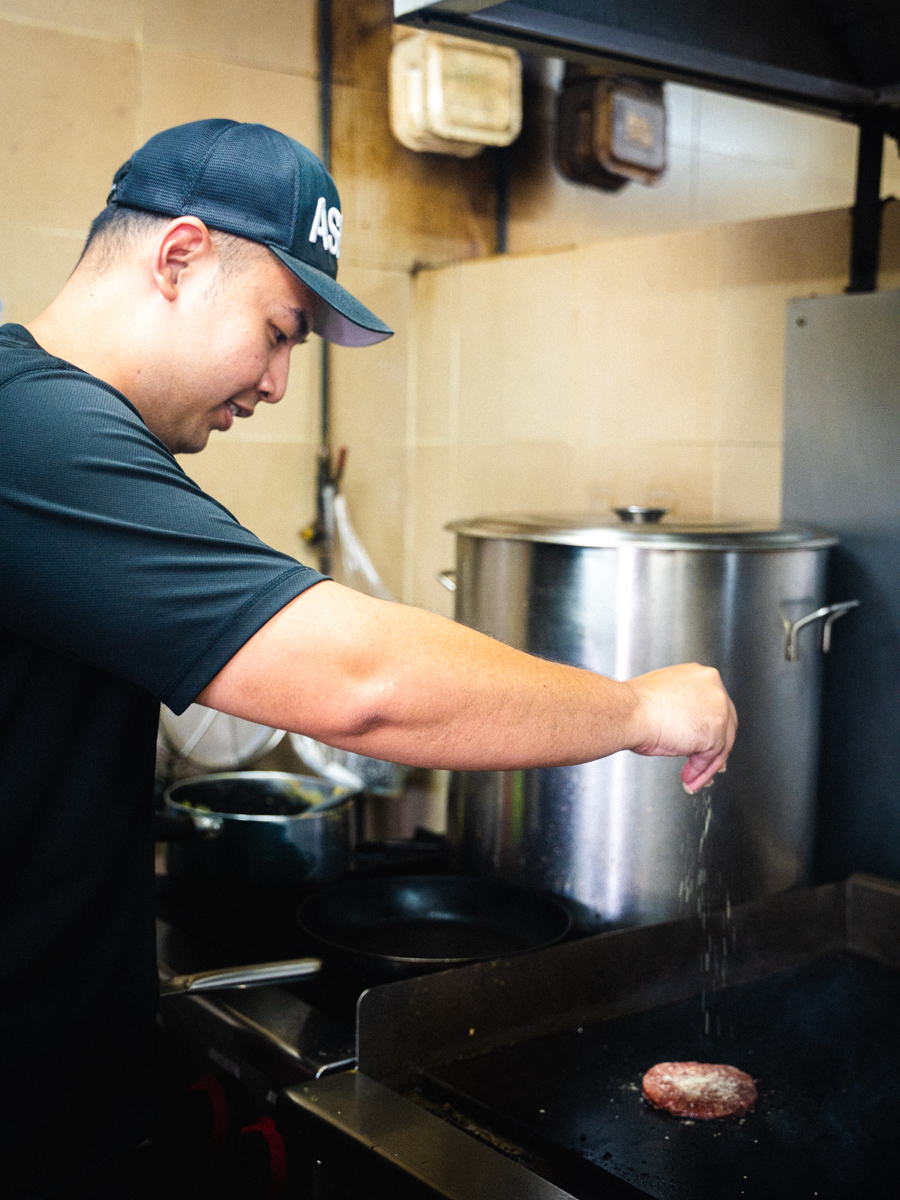 2. Before starting your own business, you worked at the one-Michelin-starred Terra Tokyo Italian. What did you gain from that experience?
At ITE, I was there for five years and took up a lot of culinary courses and interned at hotels like the Hilton and Swissotel, and a few other restaurants. 
After going through National Service, I immediately applied for jobs. Terra Tokyo Italian was hiring, and I got a recommendation through ITE.

When I joined, it was only six months old. At that point, I wanted to join a new establishment and help build a startup restaurant. That was one of my goals.

It's exactly like starting a hawker stall, but of course, this was on a bigger scale — finding staff, creating menus, how you engage with your customers, your clients, how you're going to do your marketing. 
I was with Terra for two years, starting out as a cook, then becoming a junior sous chef. 
The head chef is Seita Nakahara. I love the way he portrays himself. He's a Japanese chef, but he can speak Italian and grew his skills in Italian cuisine. 
So Terra Tokyo Italian is a fusion kitchen. Back in school, I was learning French cuisine, and it was an honour to get the opportunity to learn the best of both worlds: Japanese and Italian.

I also learnt about kitchen operations, cleanliness and operation flow. Another thing was how he can source cheap produce and come up with gourmet products. 
That's how we got the idea of bringing gourmet burgers to a hawker setting. Because hawkers are usually portrayed as selling cheap food, but no one sees hawkers as gourmet.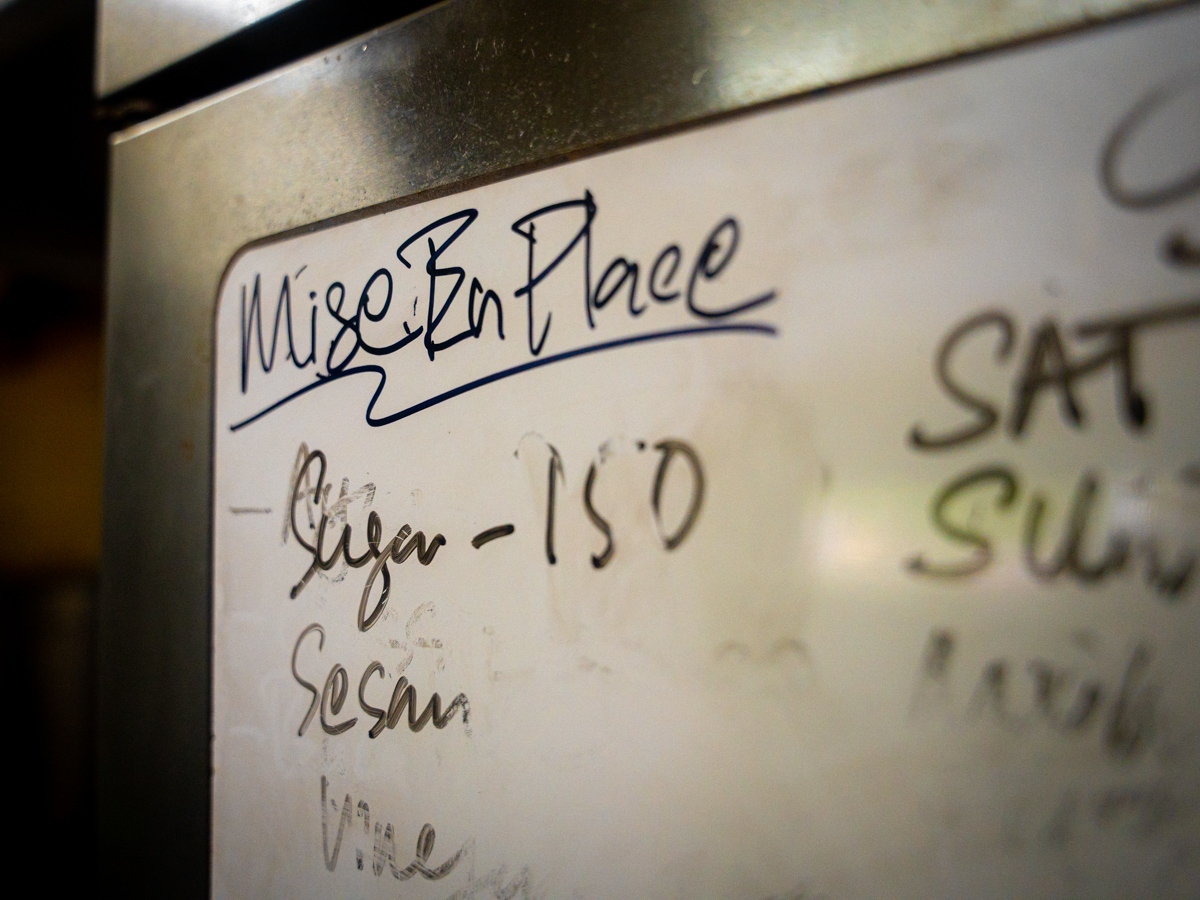 3. What made you decide to leave Terra?
I wanted to do something for myself. As young chefs, we always dream of having our own restaurant, our own cafe and being our own boss. I'd already been in the industry for six to eight years. 
4. How did a casual conversation with friends spark the idea of Ashes Burnnit?
We wanted to come up with something new — concepts that people don't regularly see in hawker centres. I was so happy that we started a trend of selling burgers in hawker centres. 
After that, you can see a lot more young people start to join. Whenever people hear that I was studying Western cuisine (during my ITE days), they automatically say: "Oh, fish and chips, ah? Chicken chop, ah?" We wanted to change that perspective.

I brought in my NS mate Farhan. Instead of doing ordinary burgers, we thought: "Why not do charcoal burgers?" 
That's how Ashes Burnnit came about; it has got to do with burnt stuff. It also means that you keep the fire burning in you, right?
The funny thing is that Farhan had just graduated from Nanyang Technological University, studying chemical engineering. 
He had high-paying offers from big companies. I pitched the idea to him, and he took the risk to join me. Looking back, no regrets. 
5. What was the experience of starting your very first stall at Golden Mile Food Centre like and what were the key takeaways?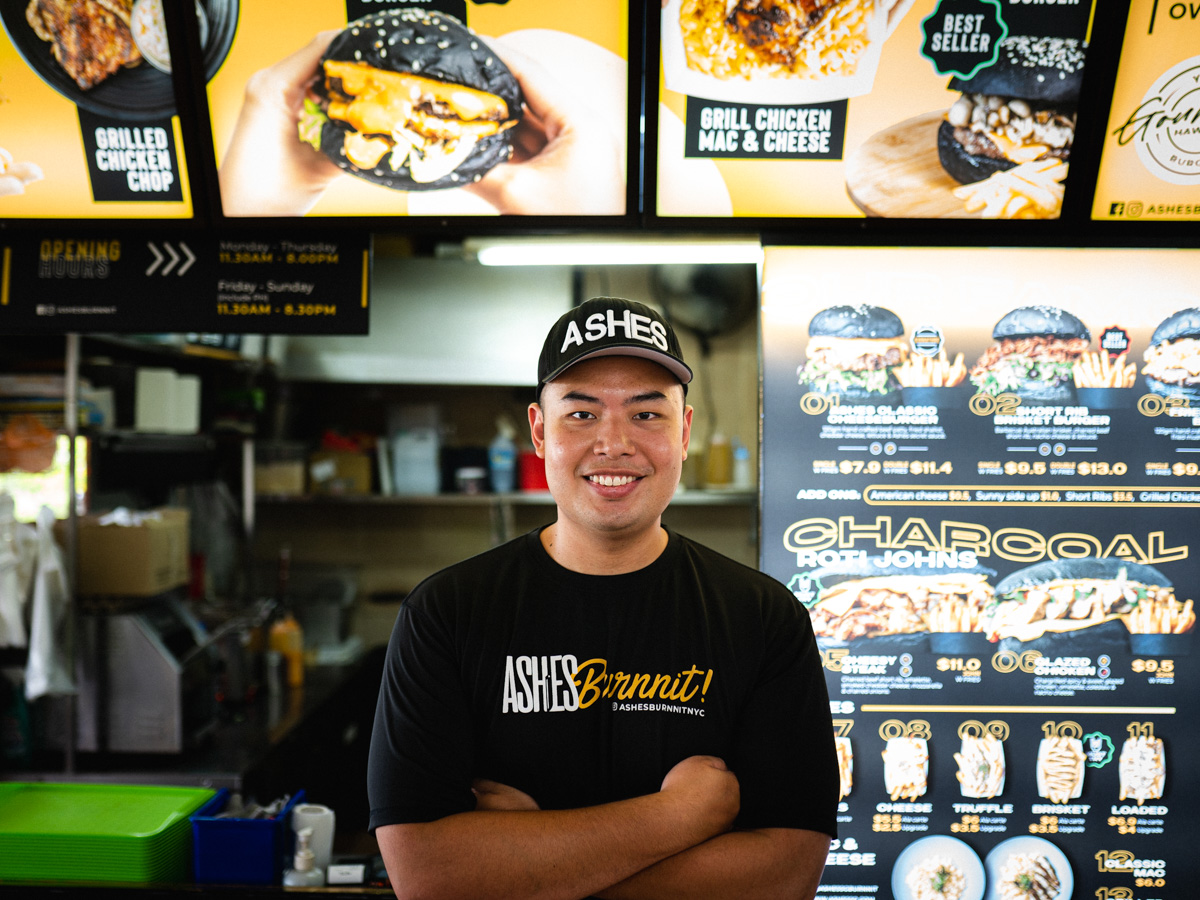 Golden Mile was central to everything. It had one of the best food options in a hawker centre around Singapore. 
The demand was very good during the first few months of operations. We had queues where people would wait in line for one-and-a-half hours. We used to sell out very early.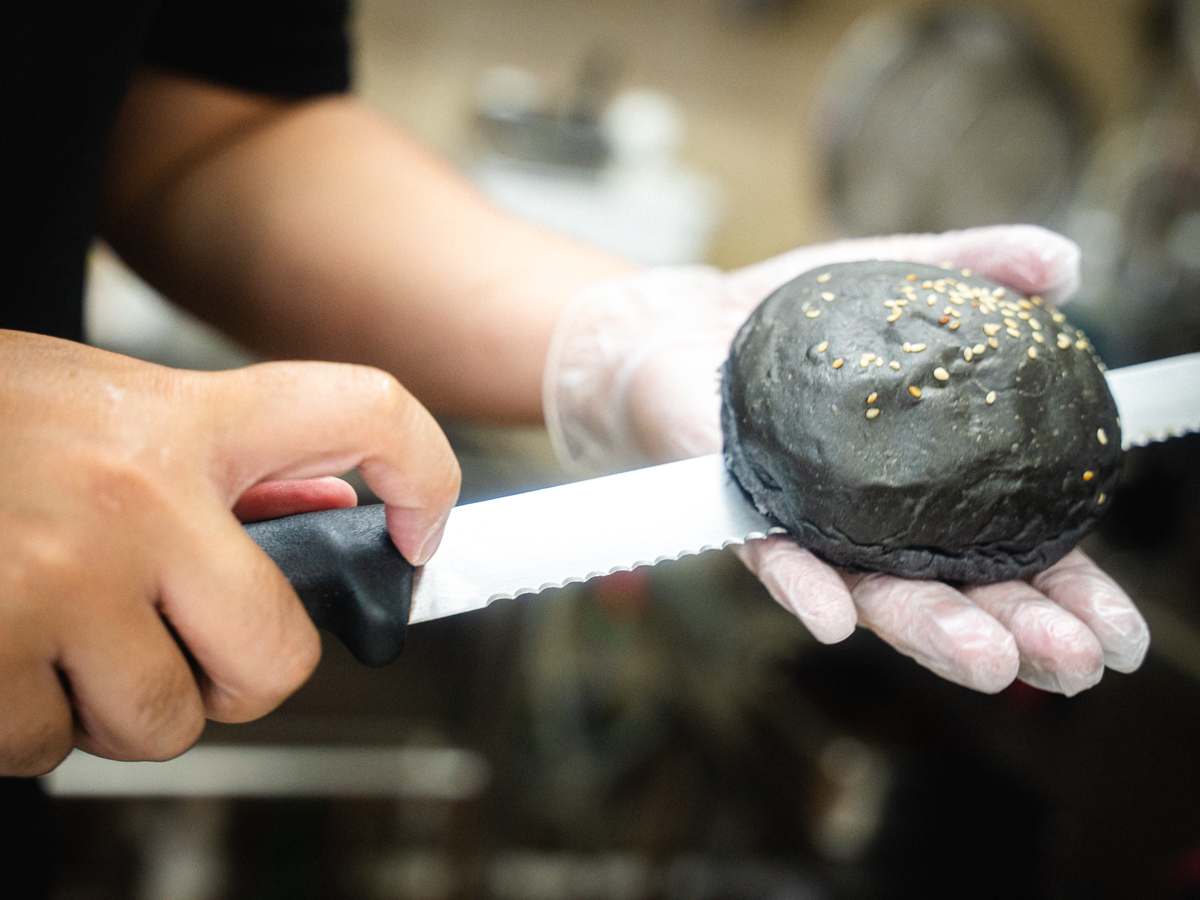 People heard about us through social media and food bloggers, so we were lucky that social media was on the rise. When you come up with trendy food, straightaway, bang! 
6. What are some of your signatures?
We just rolled out a new menu. On the previous menu, we were focusing on gourmet burgers, and now people know us for it. 
We wanted to innovate more and got the idea to launch roti john this year.  We want to change the perspective on roti john next.

You've never heard of charcoal roti john, right? It's like how we do our burgers; we want to replicate that and make it a trend. It also became a hit in our New York City outlet. 
So when it became one of the bestsellers, we thought: "Hey, we should have that in Singapore as well."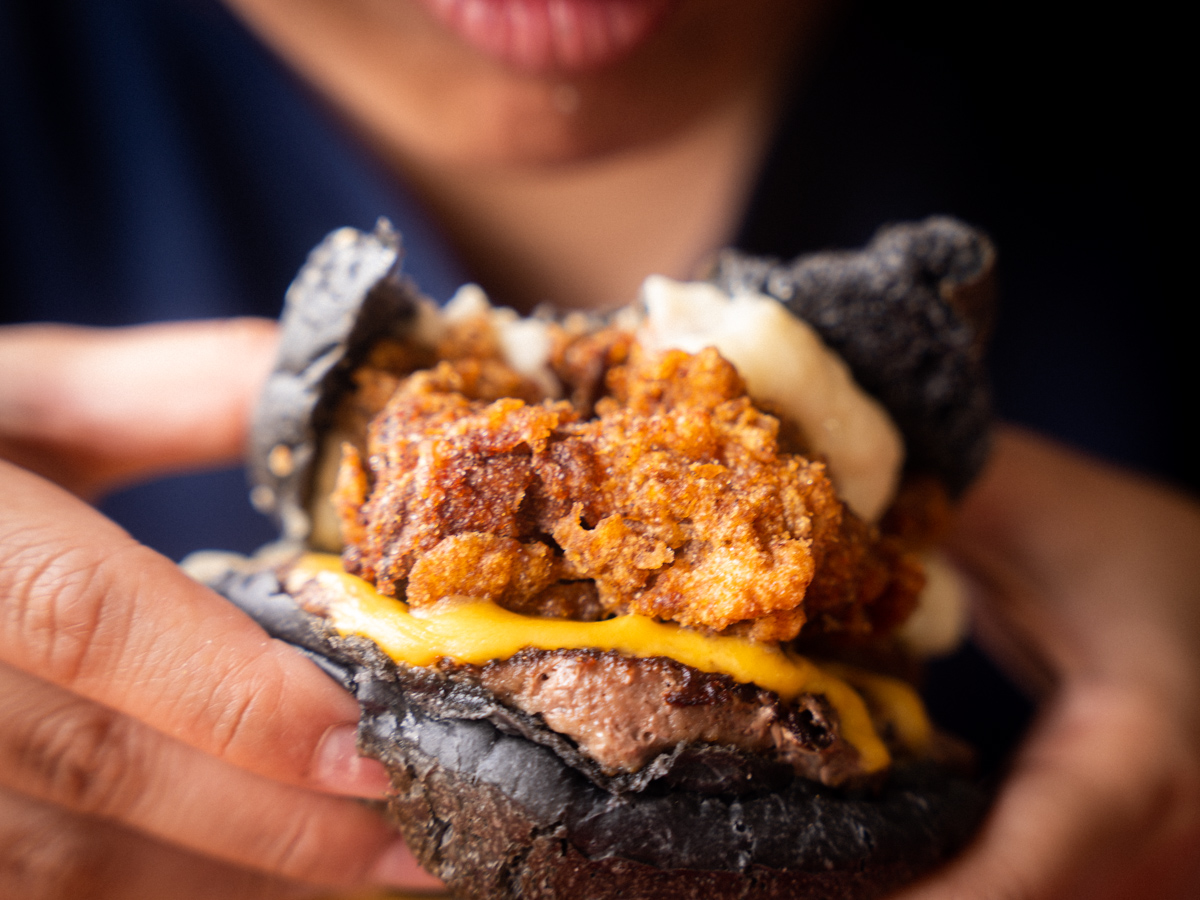 You should definitely try the Ashes classic cheeseburger and the short-rib brisket burger. And lastly, the charcoal roti john; hopefully, people are willing to give it a try.

We also have things like pasta, chicken chop, lamb chop and different types of fries. If you're bored of normal fries, you can upgrade that to truffle fries, cheese fries or brisket fries.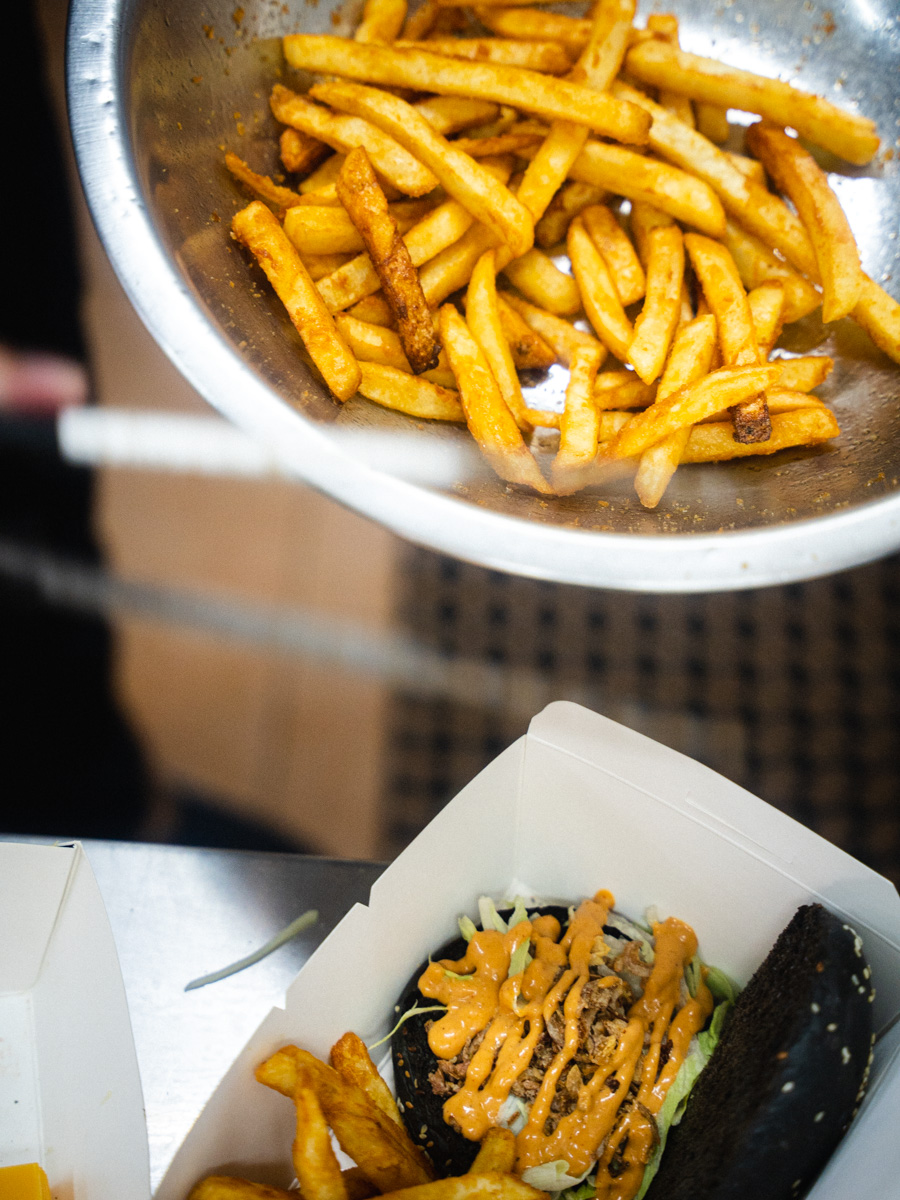 7. What's been the hardest part about starting your own business?
When you start your own business, you use up all your savings. 
So we started from ground zero and had zero dollars in our bank (after putting in the capital) — and just enough to run the business.  
Second, before you build contacts with suppliers, you've got to buy off the shelf. 
I would get 15kg of flour and other things from the Sheng Siong supermarket near my home in Woodlands, then travel to Lavender by train. Every single dollar counts.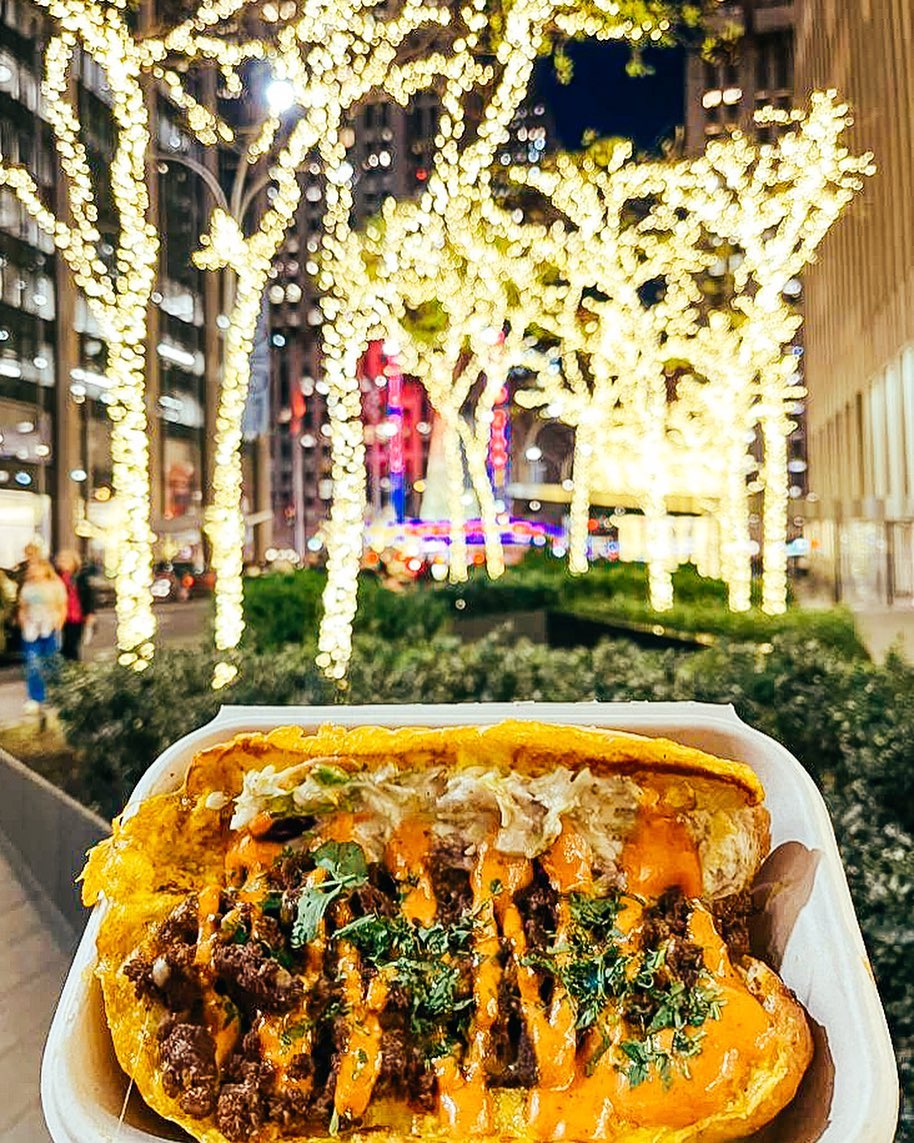 8. You bucked the trend and expanded pretty quickly across Singapore during the pandemic. What gave you the confidence to do that? 
When the pandemic happened, we had to deliver door to door to sustain the business. We got our own pool of private-hire car drivers, including people who lost their jobs. 
The demand for our burgers was still high even during the pandemic, and that's how we learnt the demographic of our clientele.
Before the pandemic, people would travel to Golden Mile, eat our burgers and then go to town. During the pandemic, we thought about getting our burgers to customers in the shortest time.
Since business was doing pretty good, we thought: "Why not diversify and go where our clients are, and they can have the food fresher?" For our burgers to travel from Golden Mile to Woodlands, it would take around 45 minutes and the quality degrades.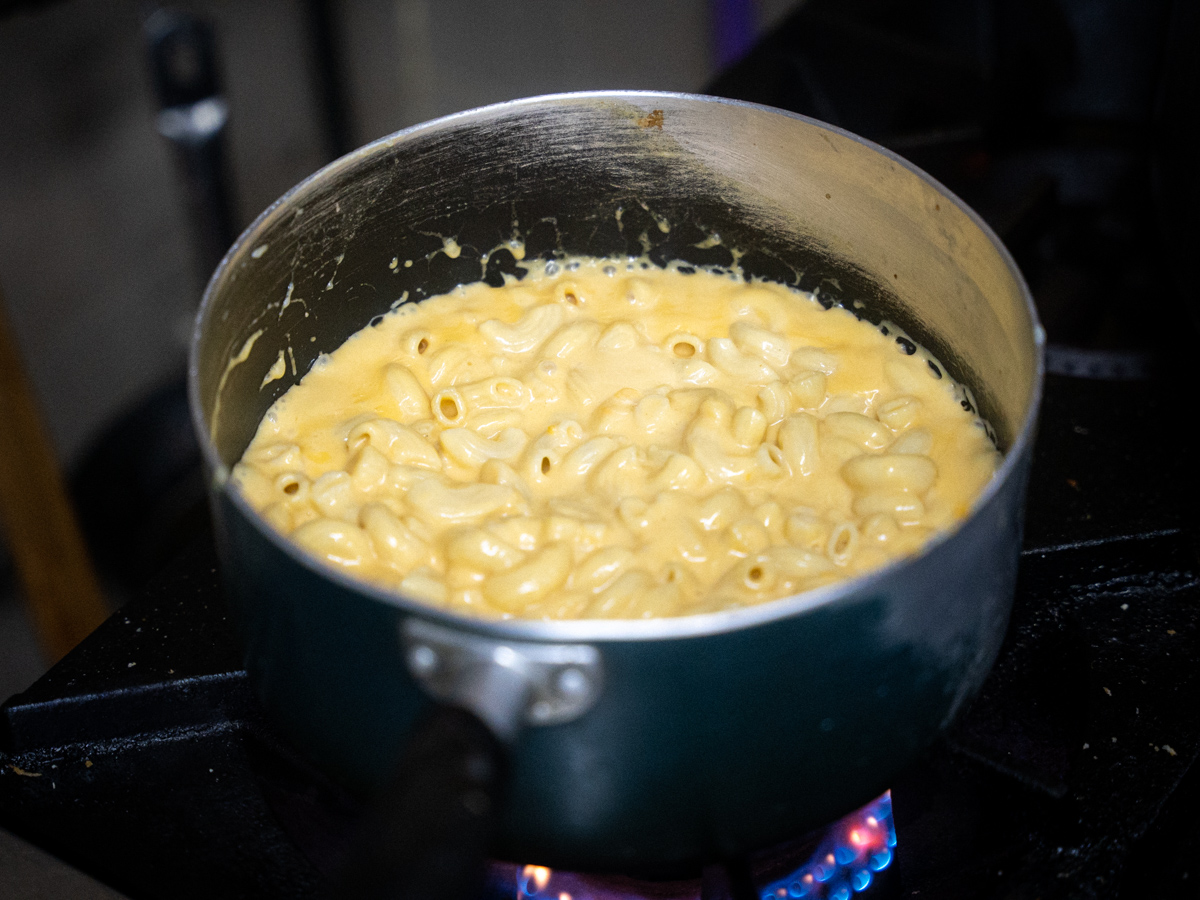 So we decided to take our comfort food and expand it to the heartlands, starting with our second outlet in Alexandra, third in Bedok, followed by Teck Whye and Woodlands.

The story behind the Teck Whye outlet is that I used to come to this coffee shop while I was schooling at ITE College West, just around the corner. 
I know how the crowd is. My dad came by and we saw the empty stall, so we asked if it was available for rent. There aren't many food options at this coffee shop, but the thing is, we already built our brand. So we're confident that people will come to us.
The crowd here is more for students after school and people who come for dinner after work, while we see more of the CBD crowd at Golden Mile.
We also offer student discounts. When we were schooling, we didn't have much pocket money, so we tried to look for student meals. Now, we try to cater to the students, too.
And we try to portray that we're a cafe at a hawker centre. The funny thing is, sometimes, people enquire on social media if they can make a reservation!
9. How many people are there in the team now?

I used to work on the ground, but when the business grew, I got more people to help with it.  
I got one of my ex-schoolmates with a graphic-design background to join us and help with branding. 
We have a team of five in the office, a shophouse in Balestier. They're doing marketing, finance, filing; basically, we've moved to a more corporate model. 
As for my outlet staff, we have a team of 30. I get them from everywhere. One of them joined Potato Head Singapore, but came back to join us. It's good to know that people want to come back and work for us.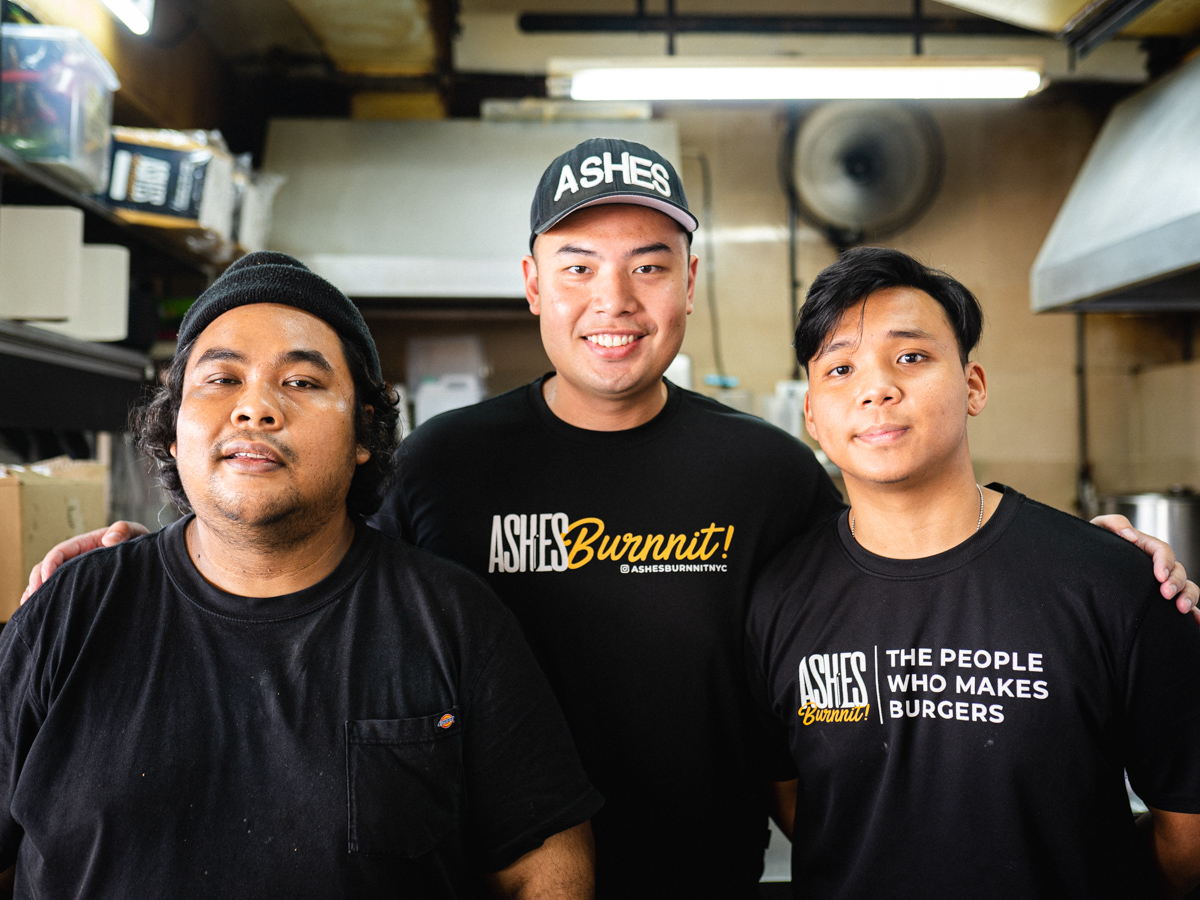 10. What were some of your biggest highlights in Singapore? 
Going to the Istana to serve our burgers to President Halimah, as part of an event organised by the National Environment Agency. She was surprised at first; she didn't expect us to serve charcoal buns.
Last year, we also had the opportunity to do a live station serving burgers to National Day Rally participants.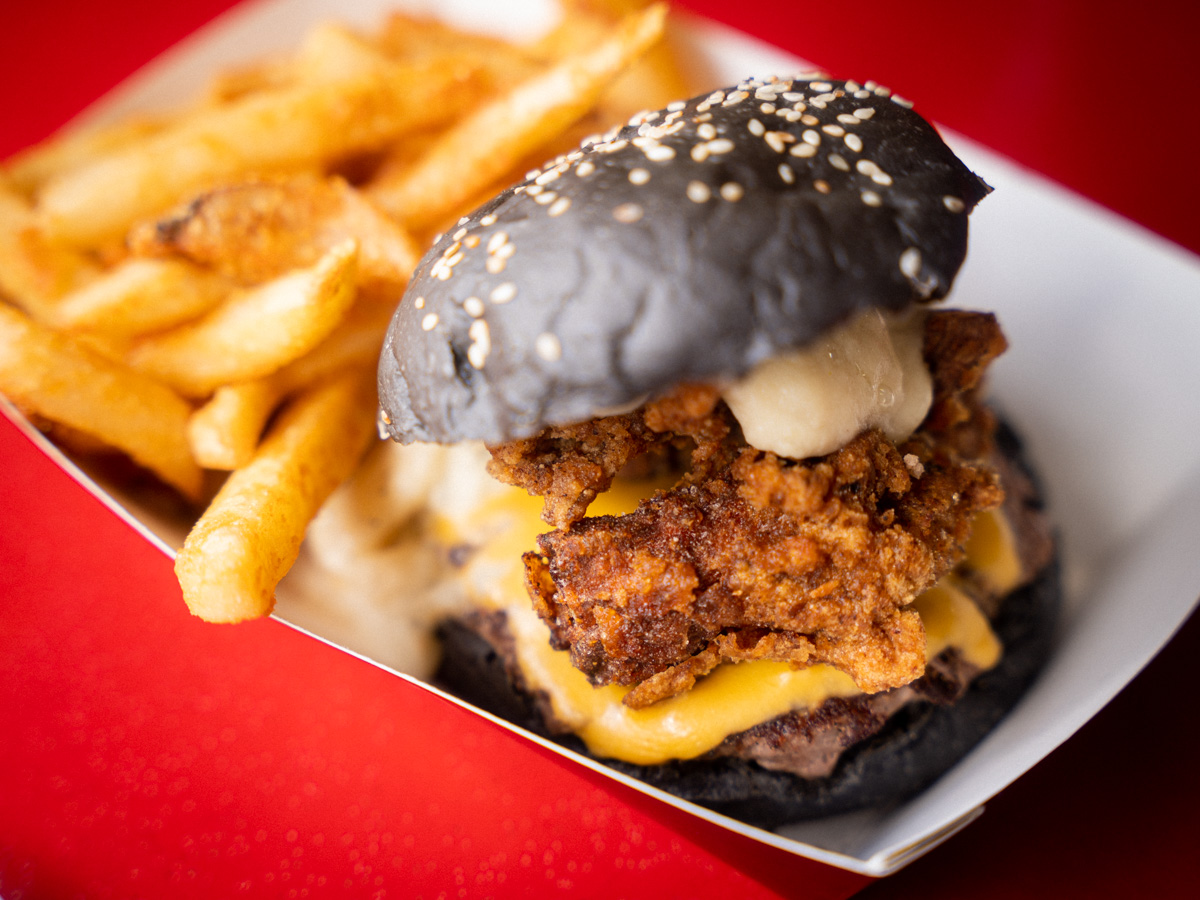 11. You've taken your brand to New York. What's the reception been like?
KF Seetoh approached us and pitched to us, asking if we were interested to be part of his new concept, and for us to set up a burger joint in New York. Some people would say: "No, why serve burgers in New York? It's the burger capital." But I said "we are representing local burgers and sandwiches".

It was pretty surreal when we launched it. There was a lot of press, some VIPs, and so many Singaporeans from all over who came down to try it.

If you ask me what's the difference with our New York outlet, it's the tipping culture. And we're serving a brand-new menu specially curated just for NYC. 
We also noticed that people are more willing to pay a higher price, compared with Singapore. Recently, a famous blogger posted about our burgers that garnered about 1,000 new followers for us! 

For our staff, we put in place an "exchange programme", where anyone in the team can do a three-month exchange to New York, and the accommodation is fully covered. It's a really good opportunity.
12. How many burgers do you sell a day now?
Roughly 300 to 400 burgers per shop.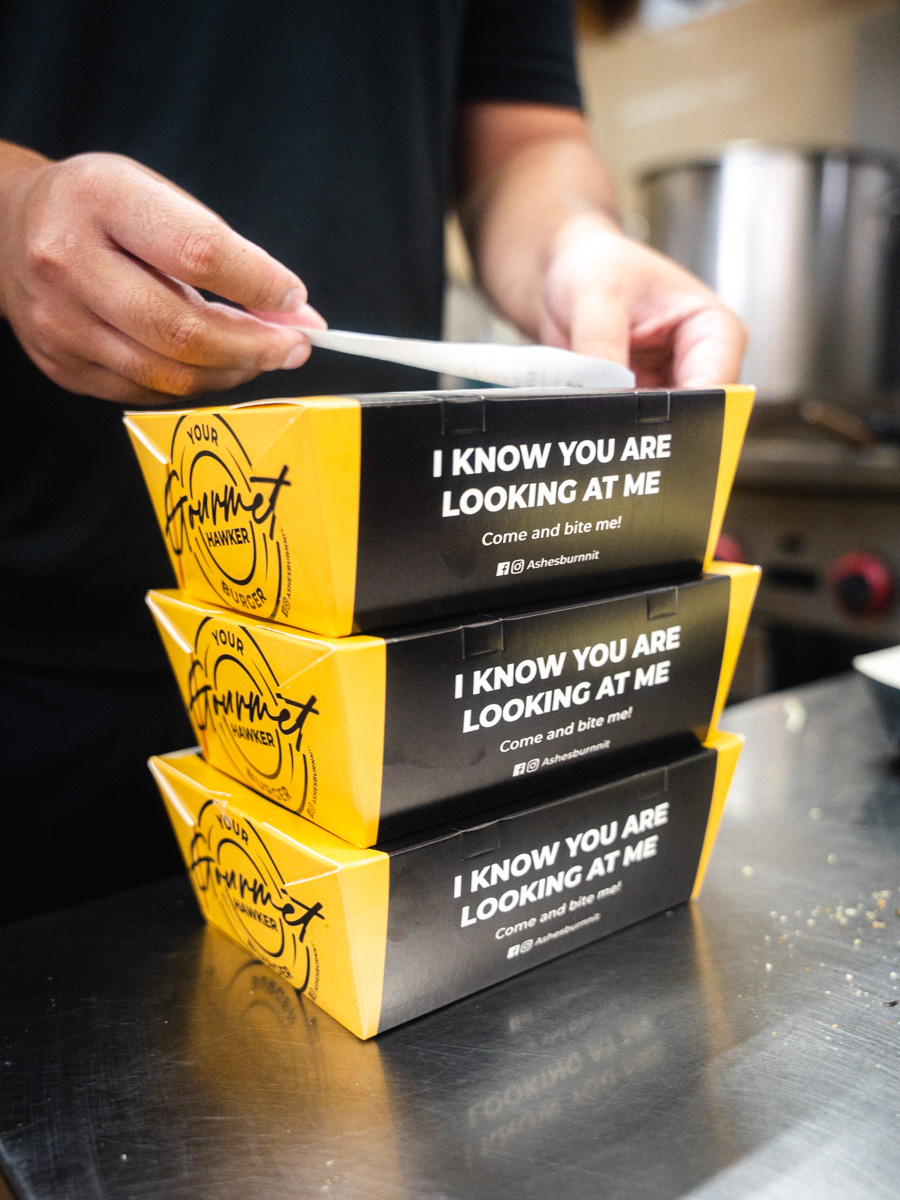 13. What does a typical workday look like for you?
A lot of meetings, visiting the different outlets, meeting different suppliers, and R&D (research and development). 
At midnight, I'm also working, making calls to the US side. I basically work seven days a week.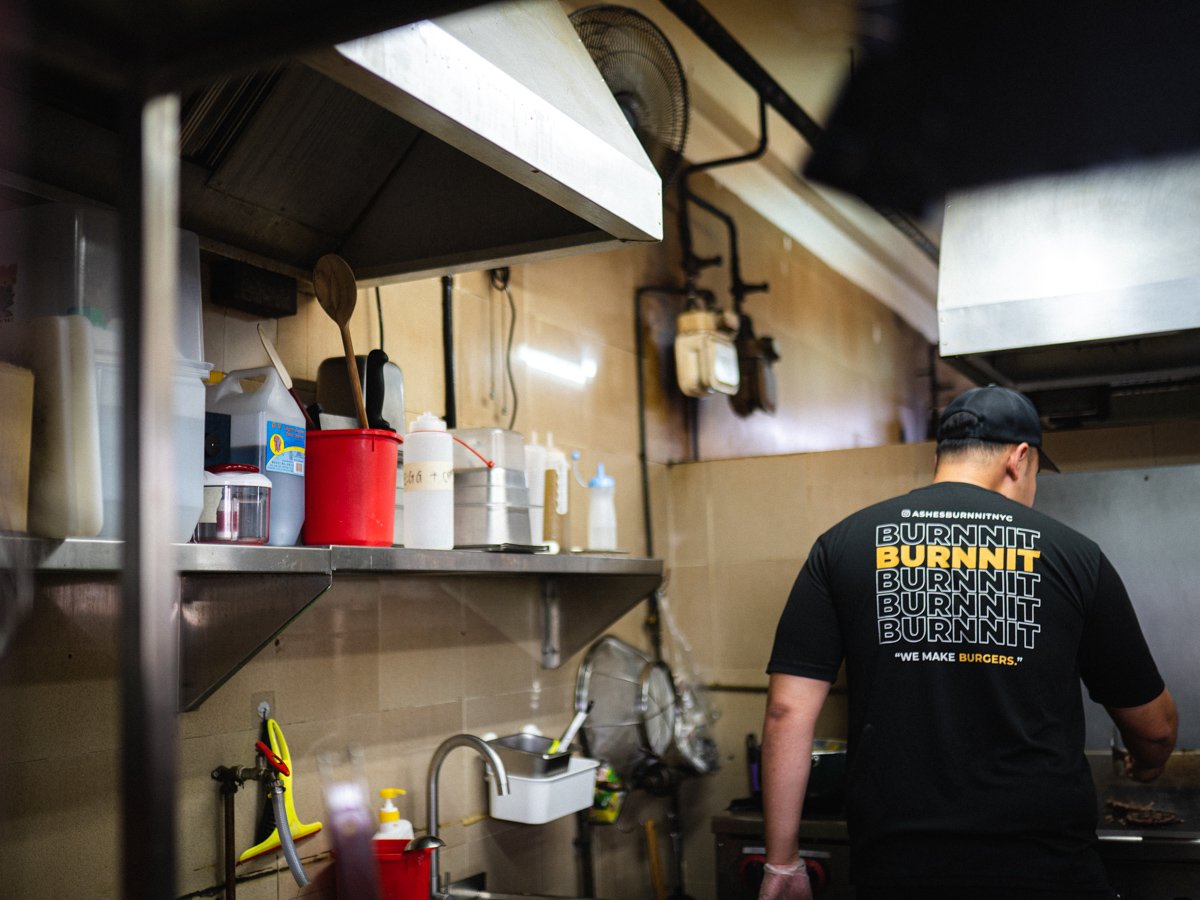 14. What do you do in your free time?
I like to stay home, spend time with my wife, or meet friends.
15. You've said you want to attract young people to the hawker trade and make hawker culture hot again. Tell us about those big dreams. 
I'm part of a mentorship programme under the National Environment Agency. 
I had two interns who came on board and trained with us for a few months in the kitchen. They had to plan their own menu and had a taste of hawker life. These could be people working in banks, taxi drivers, mid-career switchers. I had one intern who was 40 years old.

I want to do this because a lot of the older hawkers are retiring, and there might not be anyone left to take over. 
We want to show that the hawker trade is for young people; you can open your own prawn-noodle stall and so on. 
I hope by the success we have shown with Ashes Burnnit, it could inspire more people to start their business in the hawker trade.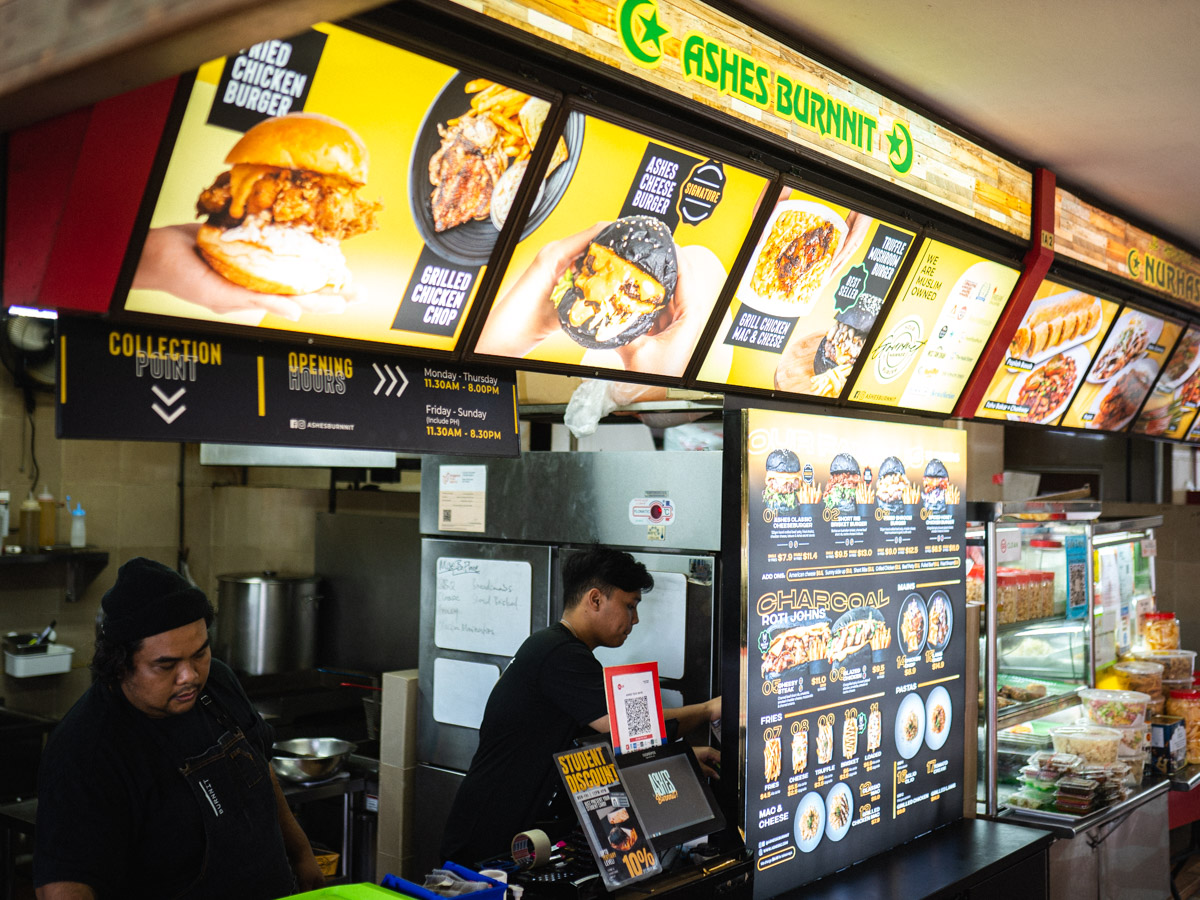 16. Where do you like to eat?
I like to cafe hop, look out for new cafes that have opened, and go and try them. 
Sometimes I will just visit on my own, take away while I go for my next meeting. 
I also need my fresh coffee, because my day starts early. 
Now, I'm on a weight-loss programme. Every morning, I'll start with my exercise and go to my friend's gym on Carpenter Street. I want a healthy lifestyle, because I grew too big and I also work long hours.
17. How would you describe yourself in a word?
Hardworking.
 
18. Any inspirational figures?
My dad — my inspiration to building my own business.

19. Advice for young entrepreneurs?

You've got to be prepared to lose a lot, in terms of personal time. You've got to put in 100%. 
You won't be spending a lot of time with your loved ones, your friends, and your life will change. 
And take measured risks. Don't just follow because you see someone else doing it.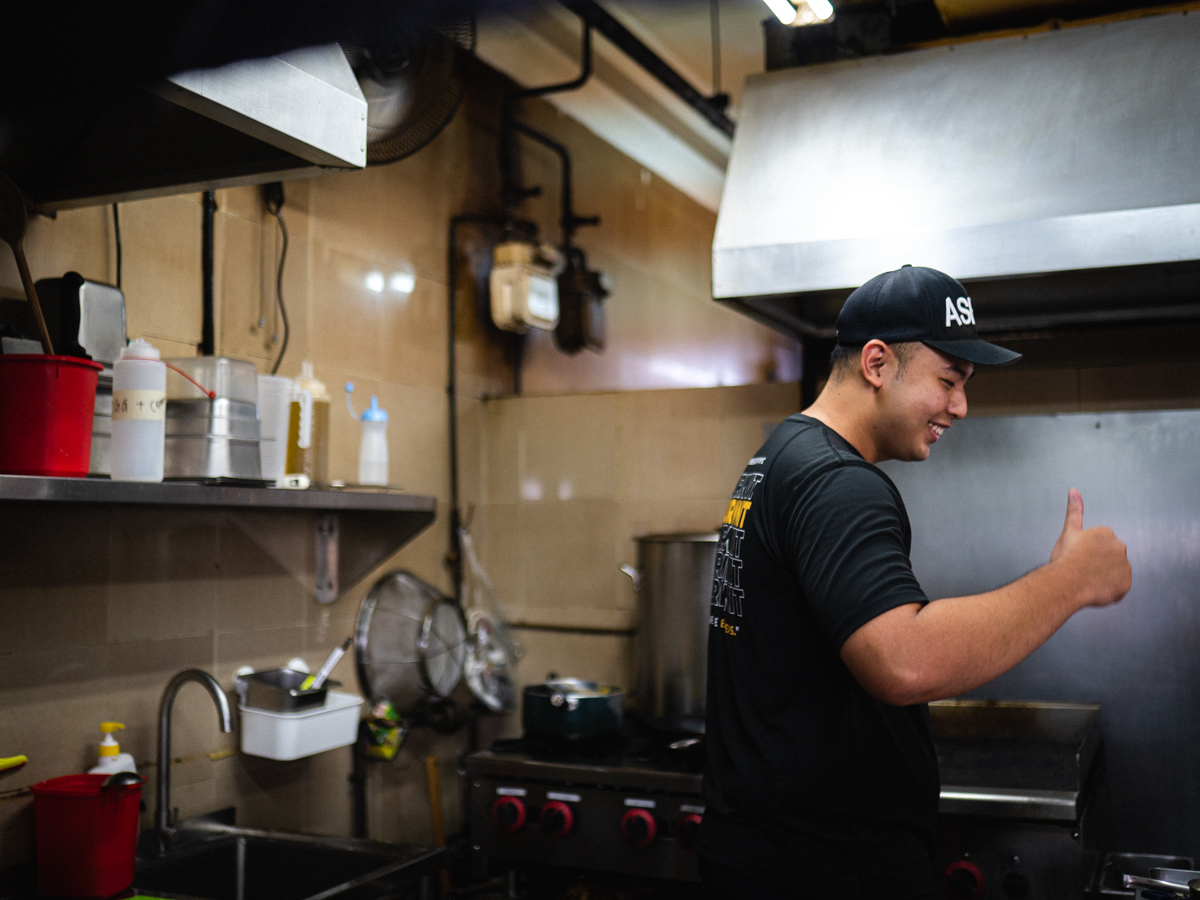 20. What's next for you? Where do you see yourself in five years?
My target for Singapore is to be a household burger brand. We also want to diversify into different food concepts and brands, like what we did with Sembarang Nasi Lemak. 
For New York, we would love to expand and grow the roti john to other states, perhaps Los Angeles. 
Hopefully, in five years' time, we can invest in more young people to run the brands. 
Starting off, I didn't have the opportunity and people didn't believe in me. Now, I want to help the younger generation to have a platform. 
Ashes Burnnit is on the GrabFood delivery service. Or book a ride to its stalls.
Multiple stalls islandwide
Open: Monday to Thursday (11.30am to 3.30pm, 4pm to 8pm); Friday to Sunday, including public holidays (11.30am to 3.30pm, 4pm to 8.30pm)
Multiple stalls islandwide
Open: Monday to Thursday (11.30am to 3.30pm, 4pm to 8pm); Friday to Sunday, including public holidays (11.30am to 3.30pm, 4pm to 8.30pm)