Founder of Ashes Burnnit opens new Sembarang Nasi Lemak cafe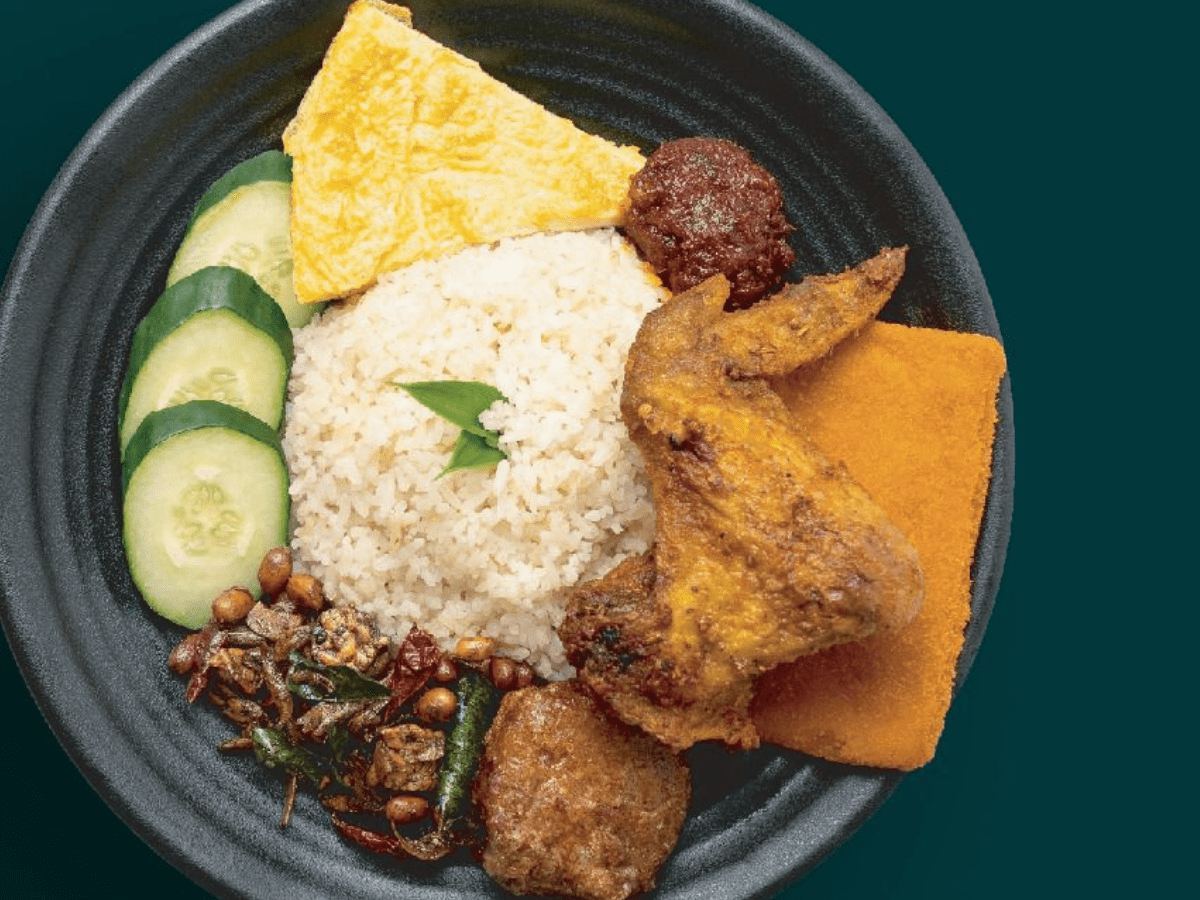 Singaporeans can never get enough of the beloved nasi lemak, can't they? Lee Syafiq, founder of gourmet burger joint Ashes Burnnit, certainly thinks so. On Monday (Oct 17), Syafiq opened his latest concept, Sembarang Nasi Lemak cafe, to celebrate our devotion to this dish.
Sembarang Nasi Lemak is the third F&B brand launched by Syafiq, after Ashes Burnnit in 2019 and Maison Sucree bakery in 2020. The new Muslim-owned cafe is located at the same unit where the now-defunct Maison Sucree used to be, at 63B Lengkok Bahru.
As his first two forays focused mainly on Western or fusion dishes, it may seem peculiar that Syafiq has decided to focus on traditional Malay cuisine — specifically the well-loved dish of nasi lemak — for his latest F&B venture.
The idea did not come from a mere whim, though. Syafiq told HungryGoWhere that the concept was born after he studied new trends in the market, especially among the younger generation and millennials.
He found that "a good majority of them love a good plate of nasi lemak at any time of the day, be it breakfast, lunch or dinner".
To cater to this segment, he decided to start a cafe that sells this dish — albeit with a twist. He's serving his nasi lemak with one-of-a-kind signature ikan bilis that he hopes is intriguing to their palate.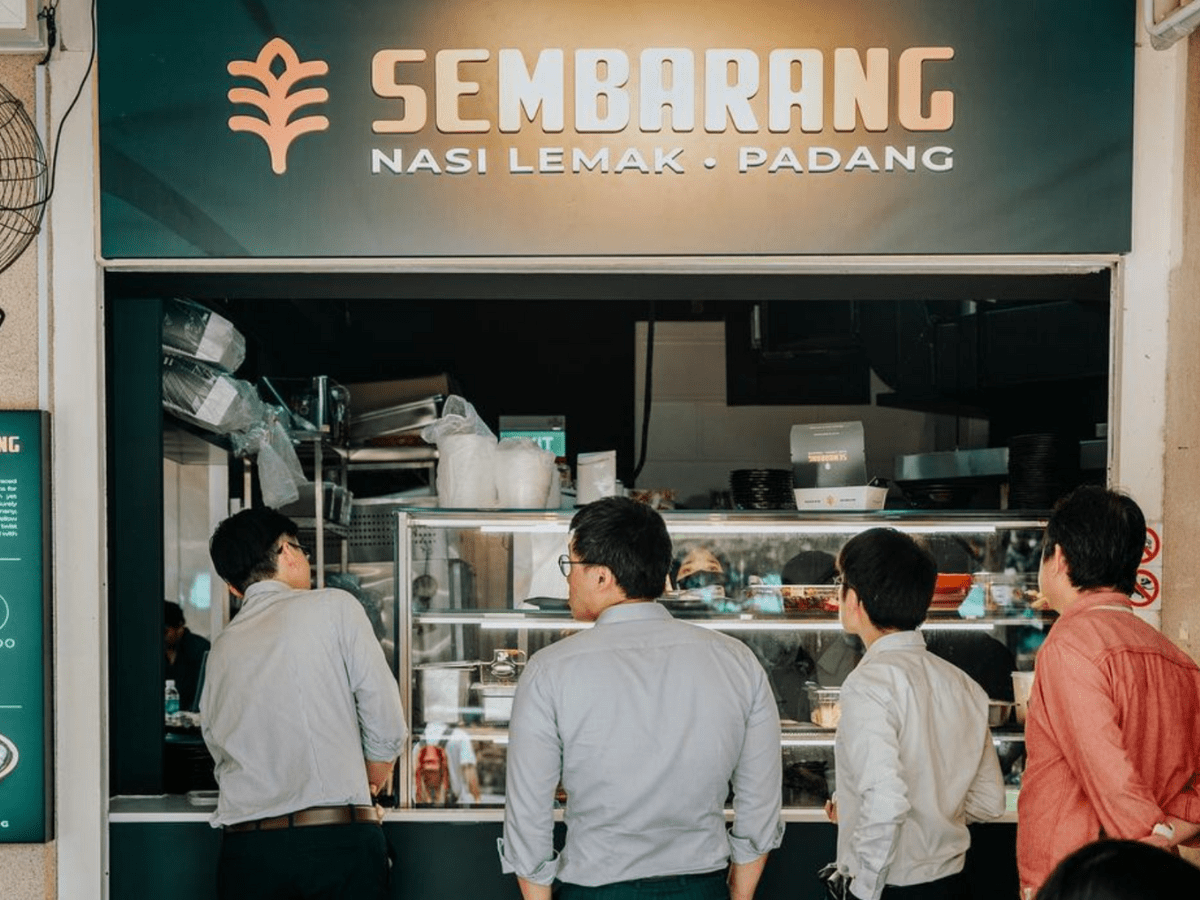 Compared with the standard ikan bilis side dish, which comes with nuts, chilli and anchovies, Sembarang Nasi Lemak's version comprises a variety of ingredients, such as tempeh, nuts, curry leaves and a splash of sweet soy sauce. 
Specially crafted by a family member from Indonesia, the signature ikan bilis promises richness in flavour and texture — a perfect side dish to the aromatic coconut rice and spicy sambal of the nasi lemak.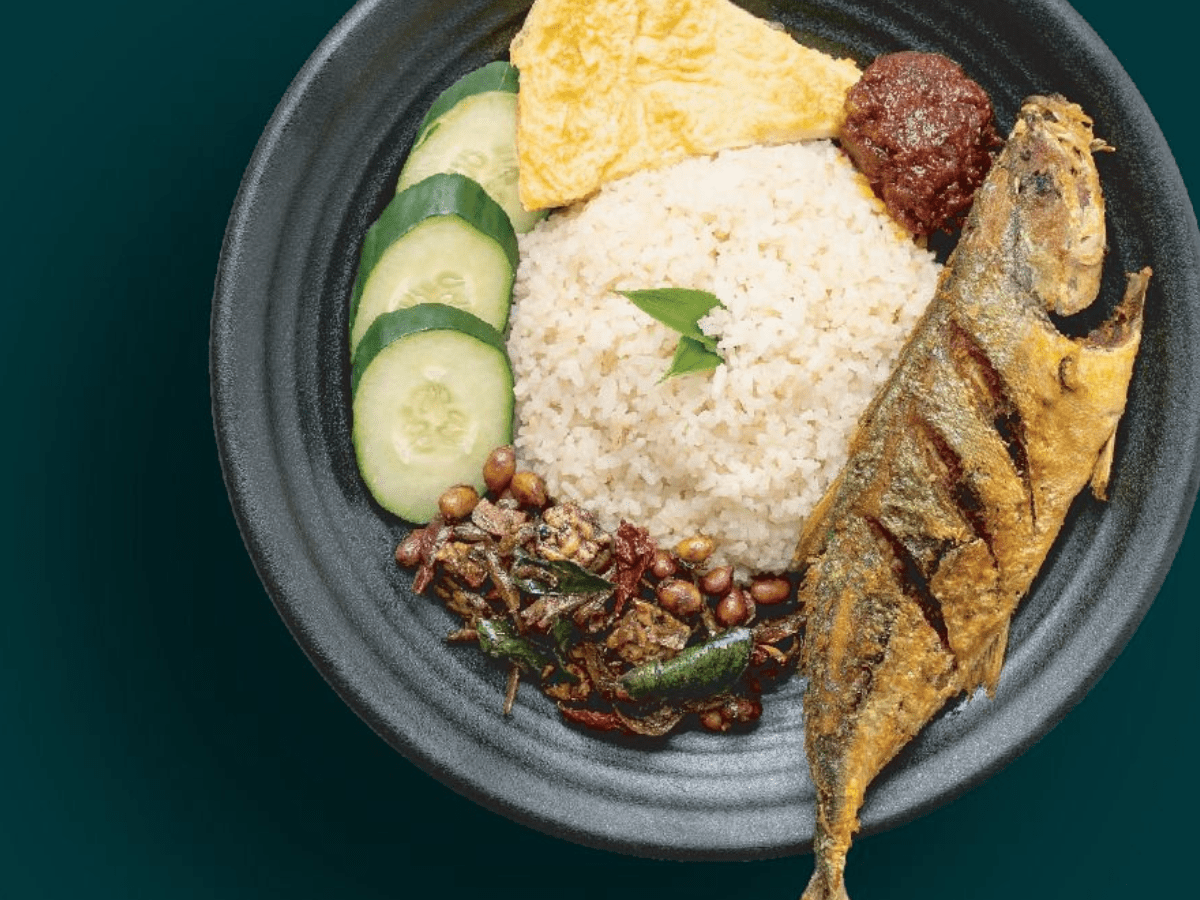 As the time-pressed younger generation prefers fuss-free choices, he is rolling out five variations for greater convenience. These are the chicken cutlet (S$6), chicken wing ($5.50), fish fillet (S$5.50), selar fish (S$6) and Sembarang combo (S$7.50) sets.
Each set comes with the signature ikan bilis, omelette, sambal and fresh cucumber slices. Customers can also add on available Padang dishes.
Besides making tweaks to his food, he has also adopted a more youthful and modern shopfront, and plans on using social media to appeal to the segment.
Though Sembarang Nasi Lemak is targeting youth, the cafe is an ode to the traditional food recipes from his family, too. For instance, Syafiq said the nasi lemak rice used by the cafe was based on his grandmother's recipe.
Typical nasi lemak rice is made by mixing coconut milk with water, along with pandan leaves. By contrast, the basmati rice used by Sembarang Nasi Lemak is cooked with a mixture of seven herbs and spices that are sauteed beforehand. Passed down through generations, this unique method enhances the aroma and locks in the flavours, so the rice is fragrant and flavourful. 
As Syafiq showcases his family's version of the nasi lemak via the new cafe, he hopes it can preserve his family recipe, while generating fresh interest in this cuisine.
"With the new generation becoming more experimental with their taste buds, Sembarang Nasi Lemak hopes to keep traditional Malay cuisine alive, while adding our own little spice and flair to make it a fresh, new and exciting experience for everyone," added Syafiq.
Book a ride to Sembarang Nasi Lemak.
63B Lengkok Bahru, 01-362
Nearest MRT station: Redhill
Open: Monday to Saturday (8am to 7pm)
63B Lengkok Bahru, 01-362
Nearest MRT station: Redhill
Open: Monday to Saturday (8am to 7pm)
---