Terra Tokyo Italian: Light Italian Food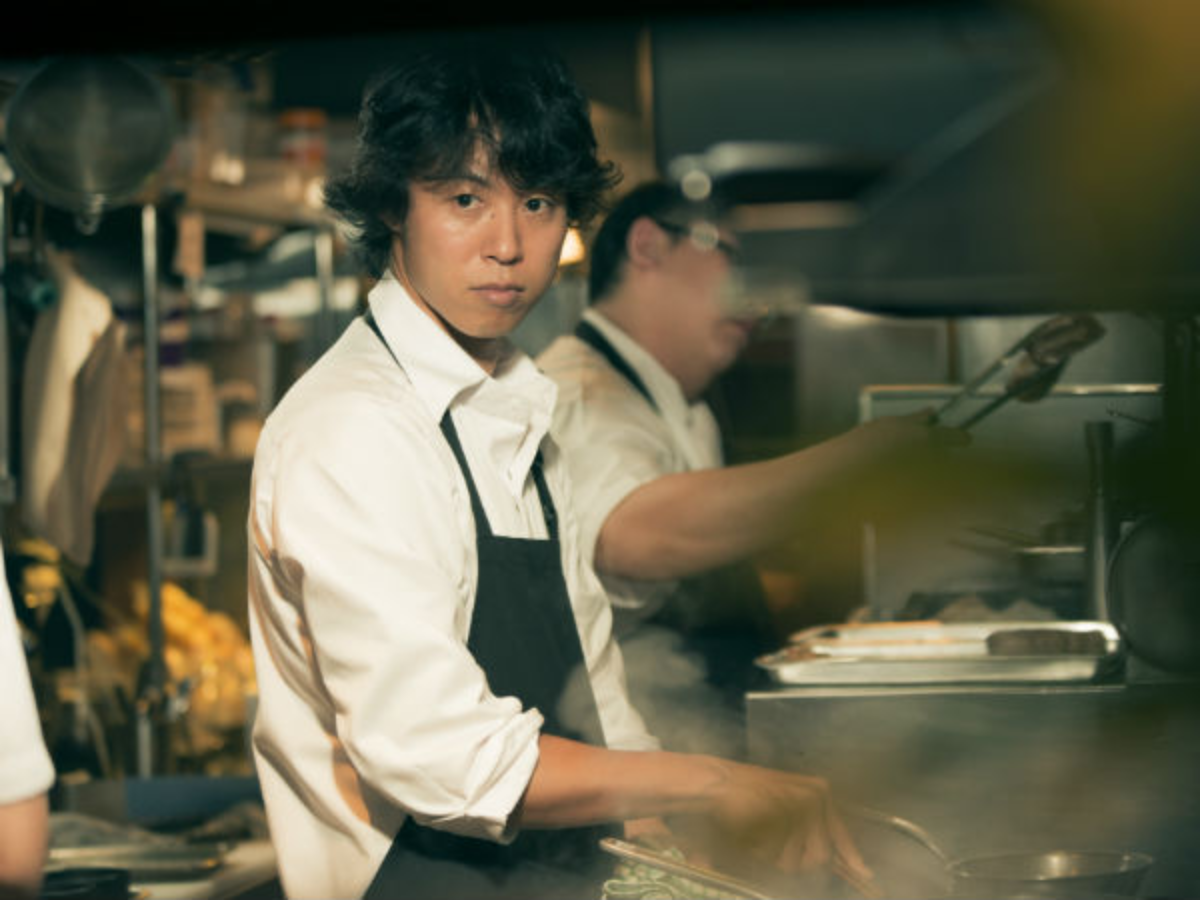 Italian food has a reputation of being all about excesses — mention Italian and hefty pizzas, cream-laden pastas, and hearty Bolognese immediately come to mind. At Terra Tokyo Italian, the lusty cuisine of the boot-shaped country is transformed under the deft hands of a Japanese chef. The food here is neither fusion nor is it grandmother-authentic, but lies in the category of somewhere in between. Sauces are not so rich that you need to gulp wine convulsively to cleanse your palate; portions are dainty so you don't walk away feeling like you're in a food coma; the food is not salted with a heavy hand; even the butter that accompanies the focaccia bread basket is light and dreamy.
Chef Seita Nakahara was last seen at Enoteca L'Operetta Clarke Quay, rolling out VPN pizzas and contemporary Italian dishes. After a year of travelling in Japan, he's resurfaced with the opening of Terra, a low-key restaurant offering Tokyo-Italian cuisine. No pizzas here but omakase menus showcasing the providence of Japan's lush lands. Think Hokkaido ezo-bafun sea urchin, Salfutu scallops, Kagoshima Wagyu Beef, Hokkaido Mussels and Botan Ebi prawn. The markers of Italian cuisine are all there with classic dishes like bucatini with homemade pancetta ($24), steaks grilled in Florentine style, and acqua pazza (poached fish in herbed broth).
With three omakase set menus ($128, $168, $208) to choose from, mine ($168) started with a raw Botan prawn with a dot of fresh tomato sauce, homemade capsicum pickle, and a nest of tiny green Botan prawn eggs; a little more sauce would have helped to mitigate the brininess of the prawn. Next: the mackerel done in a carpaccio style was quite fishy and even the smoky eggplant and dill it was served with couldn't save the dish. Suffice to say, I was not crazy about the carpaccio appetisers. Unless you're a sashimi lover, skip the omakase set menus and raw appetisers and head straight for the a la carte mains to make the most out of your experience here.
[EDITOR'S PICK ] One dish to try is the pasta with sea urchin from Hokkaido ($38). Each forkful gives you firm strands of al dente spaghetti coated with a seafood bisque-like sauce powered by the rich flavour of prawn, crab, and lobster. Creamy, melt-in-your-mouth Ezobafun uni (sea urchin) provided hits of umami while homemade bottarga is cured with the roe from the milt fish instead of silver mullet roe, so it's lighter and less fishy. There's also just the slightest hint of yuzu to keep the creaminess from getting out of hand.
Like a bouillabaisse stew but done in the Italian way, the Acqua Pazza (market price) shows off the bounty of the Japanese sea with a medley of vongole clams, plump Salfutu scallops, an expertly prepared Kimeidai fish, and a marinated olive that packs a punchy flavour. A whisper of herbs, fresh olive oil, and hints of saffron make up the "soup" of this dish.
When the steak looks smaller than the sides (in this case half the size of a king oyster mushroom), you wonder if you're getting your money's worth. But the Kagoshima grade A4 beef is so rich and perfectly cooked, you don't need more than a few mouthfuls of it. With a texture similar to tenderloin, the ibochi cut comes from the front thigh of the cow. The smooth tender bites of mushroom came topped with creamy Taleggio cheese sauce.
For the finale, a flourless hazelnut cake served with yuzu yogurt, berry coulis, and chocolate was by no means elaborate but perfectly adequate to satisfy the sweet-toothed.
Rustic la nonna cooking? That's not what they're peddling here. Instead, Italian food here is sophisticated, gently refined, and emphasises seasonality and simplicity.
Chef Seita's Omakase is available for lunch from 12 noon to 3 pm (last order at 2 pm); and dinner from 6.30 pm to 11 pm (10 pm last order).
---
This archived article appeared in an earlier version of HungryGoWhere and may not be up-to-date. To alert us to outdated information, please contact us here.