Review: Cafe Natsu serves up postcard-pretty vibes with middling brunch fare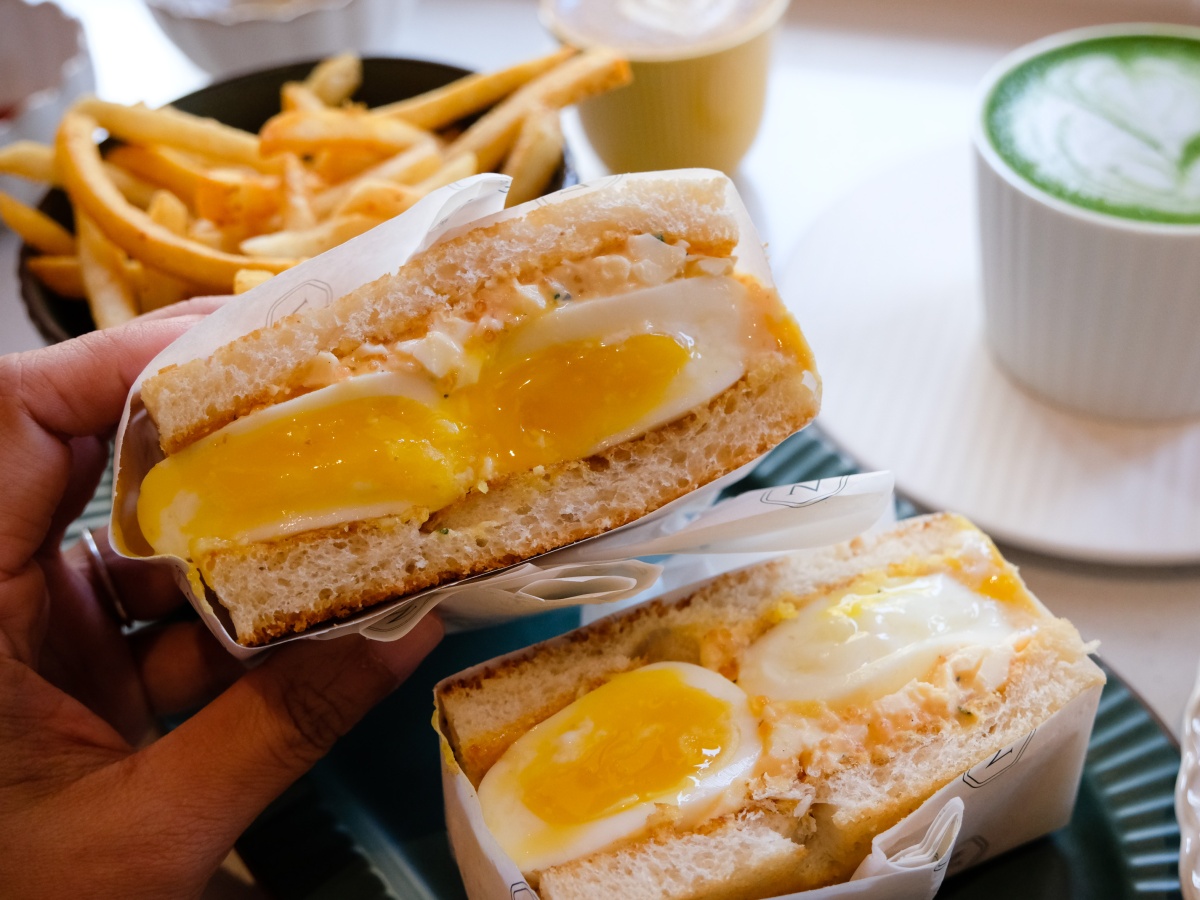 A new cafe in Joo Chiat, Cafe Natsu brings you Western brunch classics seasoned with Japanese flair
Everything here is curated for the 'gram, from its beautiful aesthetic to the gorgeous plating
The food, though, doesn't quite live up to the hype, with average-tasting mains
It seems as though the face of Joo Chiat has changed almost overnight. It's hard to keep up with the sheer number of new cafes and dining concepts that have sprouted up, with the likes of Tigerlily Patisserie, sando cafe Hello Arigato and Italian restaurant Forma. This latest wave of gentrification can feel all too overwhelming.
Still, if you could mass-market hipster cafes, this would be it, a Joo Chiat resident tells me, somewhat cynically. Like it or not, Cafe Natsu is the latest sensation to sweep the Joo Chiat neighbourhood as well as social media.
When we arrive at lunchtime on a Wednesday, Cafe Natsu is already packed to the brim with stylish and hungry patrons. Outside, a snaking queue has formed, but thankfully, we don't have to wait too long to be seated.
Our view at the high chairs by the windows overlooks the pastel-coloured Peranakan heritage shophouses along Koon Seng Road.
Not that the scene indoors is any less appealing. With terracotta hues contrasted against soothing forest green with tiny bonsai on shelves, the interior is awash with natural light.
Even a staff member can't resist taking a video and does a walkthrough of the cafe with a smartphone.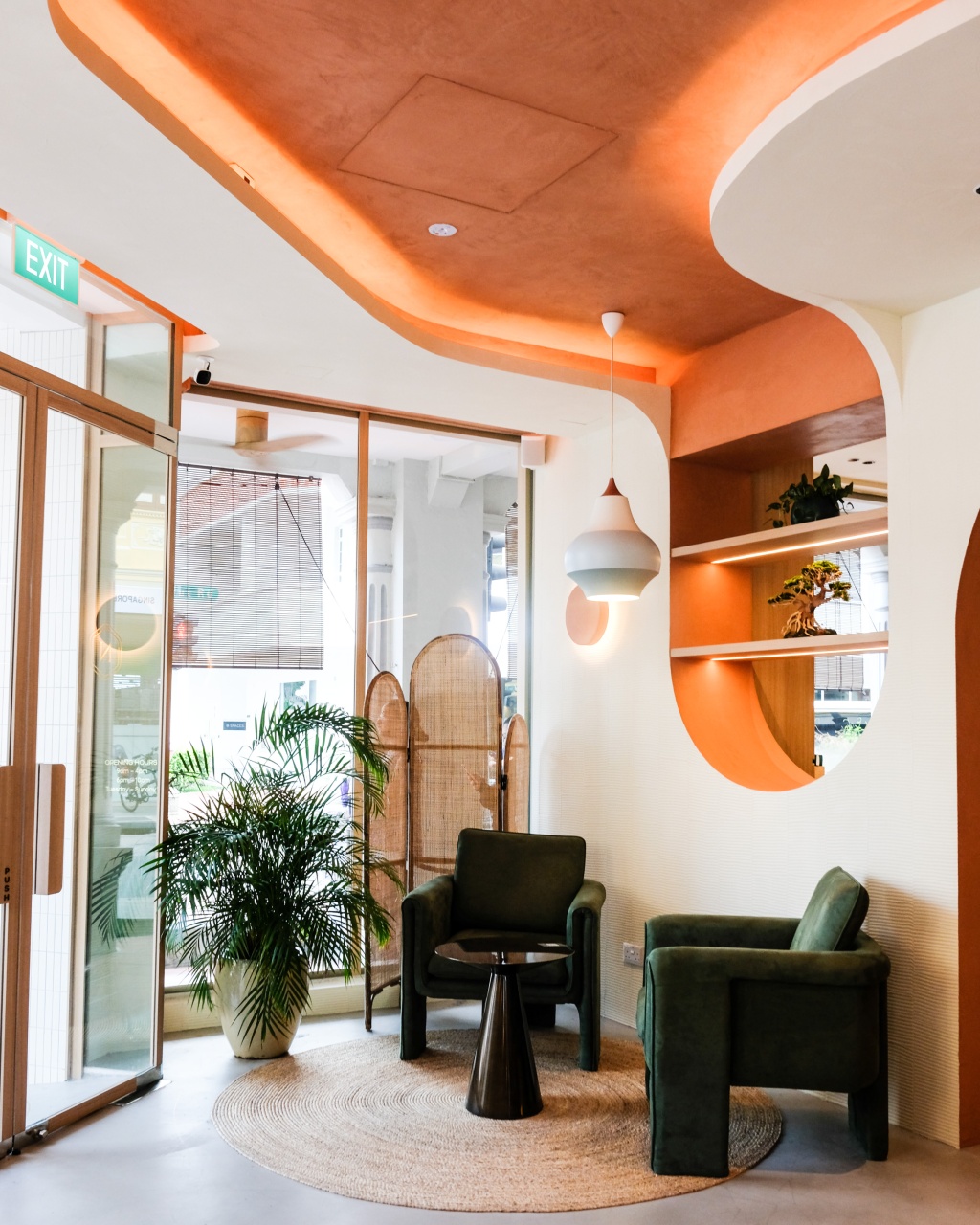 Before we go on, here's the backstory.
Opened on May 10, Cafe Natsu is a tie-up between the Ebb & Flow Group and chef Lewis Barker of the one-Michelin-starred restaurant Sommer. The team includes head chef Paul Chua, formerly from Fleurette restaurant, and his wife, head pastry chef Ang Wei Chan, who was with Micro Bakery.
Its name Natsu, meaning "summer" in Japanese, alludes to the year-round sunny climate in Singapore. Serving Western brunch classics with Japanese flair, the cafe's east-meets-west philosophy shines through in its menu as well as its decor.
Inspired by the laidback vibes of Melbourne and the gentle elegance of Japanese establishments, the space seamlessly blends urban design and nature elements. Think textured walls that resemble the raked sand of Japanese Zen gardens and ceiling elements simulating the flow of water.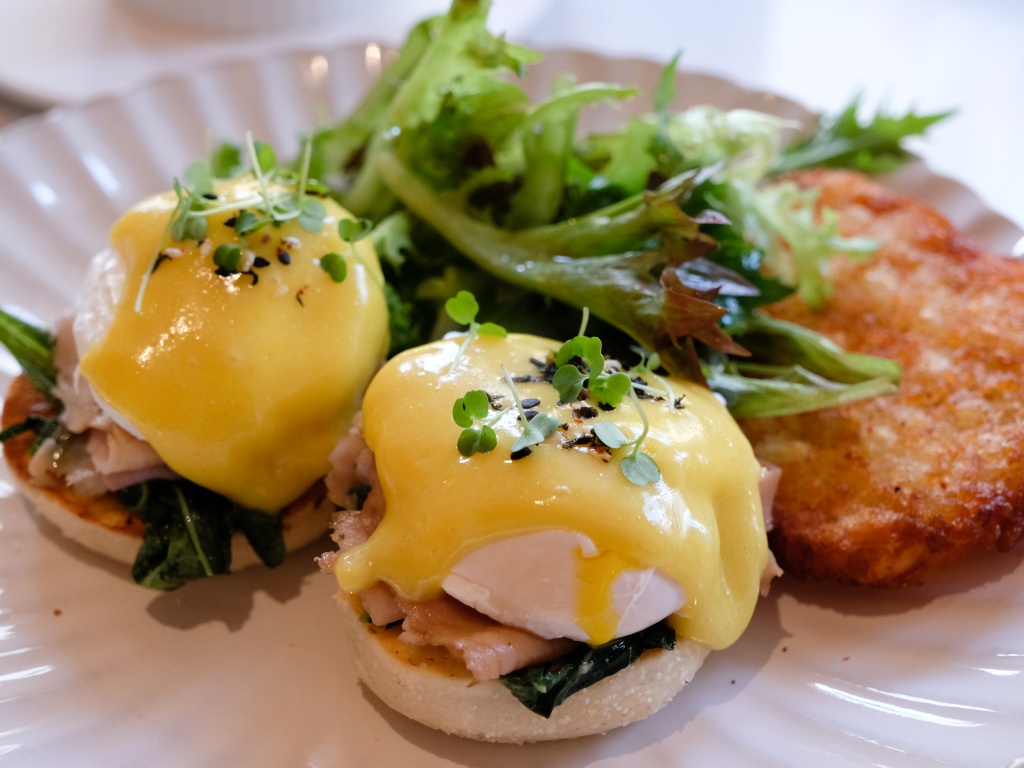 Our verdict
What it's good for
Ah, the classic eggs benny. The staple brunch item takes the form of the mononym benedict (S$25) here. This power breakfast might induce a food coma, especially with a little too much hollandaise, but wins us over for its generous portioning.
Of course, this is no average eggs benny. Delicately poached first-born eggs rest on toasted fluffy English muffins and are then covered in a thick yellow coat of miso hollandaise. You might have to put aside some of that sauce to taste the sansho-glazed ham and sauteed wasabi spinach underneath.
Wash that down with a piccolo (S$5), brewed by Kohi Roastery and Coffee Bar next door, which comes in a pretty ridged cup. For this matcha lover, however, Natsu's matcha latte (S$7) hit the spot with a smooth and creamy finish, and the barest hint of lingering sweetness.
What it could improve on
Since its sandos have been making the rounds of social media, we had to try them. Perhaps it was a different chef that day, but our egg mayo sando didn't quite look like those we'd seen on the 'gram.
For the uninitiated, the egg mayo sando (S$18) is a shokupan — Japanese milk bread — sandwich with egg mayo that's seasoned with kanzuri (a paste made of chilli, koji and yuzu native to Niigata, Japan) peppered with crunchy spheres of tobiko. Its highlight: Two soft-boiled eggs with runny yolks.
While it seemed simple enough, the sando lacked enough egg mayo that also, unfortunately, wasn't flavourful enough and got overpowered by the tasty yuzu-kosho mayo that came with the side of fries.
Our other main, a BBQ wagyu beef short rib bowl (S$26), seemed, on paper, to be a promising alternative to brunch food for those wanting something more filling.
At such a price, we'd expected more out of the dish. The beef, no doubt of good quality, was well done, denying us the chance of enjoying the cut of meat at its full potential. On top of that, there was no accompanying sauce to pour over it, leaving us with a rather plain combination of rice and overcooked beef.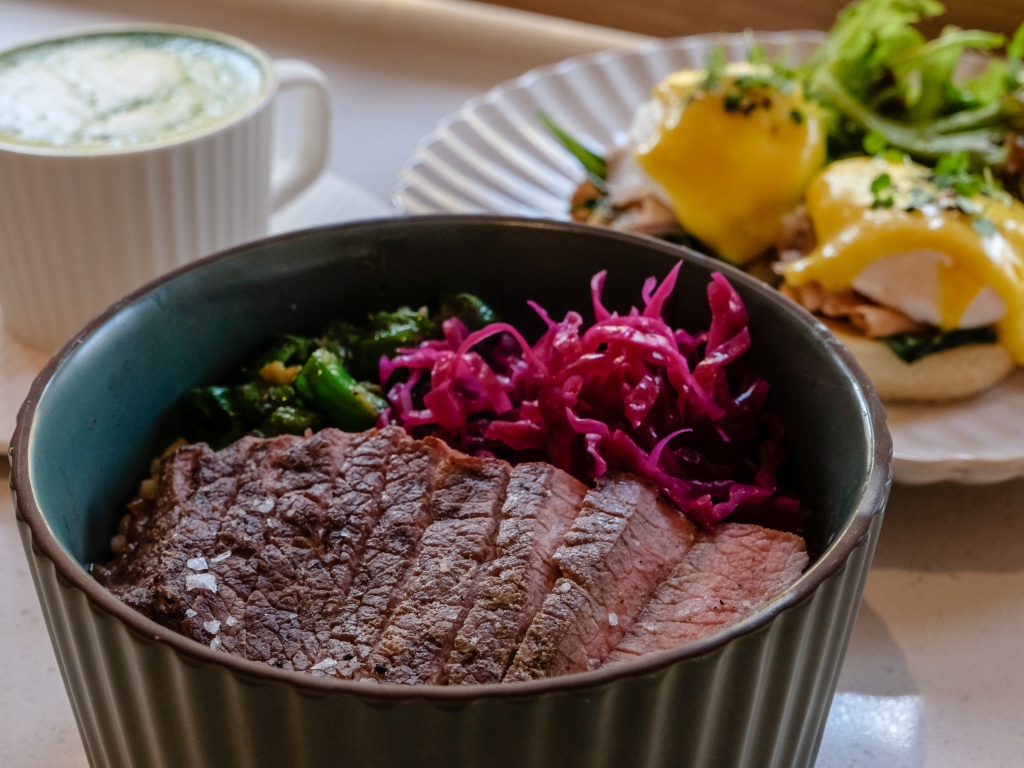 For dessert, the much-raved-about kurozato mochi fried doughnuts (S$12) with housemade salted Hokkaido milk ice cream didn't quite live up to the hype. The mochi doughnut balls were hard; even eating them with spoonfuls of ice cream didn't help.
Half-heartedly munching on the bland mochi balls, it made me wish I'd tried its other desserts instead. Still, I'm a sucker for pretty spaces and its beautifully plated dishes, so maybe I'd return to soak up the ambience over some tea and pastries once the hype dies down.
Our quick takes
Is it conducive to conversation? The cafe gets quite packed, so you have to chat above the din.
Is a reservation necessary? Cafe Natsu accepts walk-ins only.
Takeaway recommendations? If the mains are too much, the restaurant staff are happy to pack your meal in takeaway disposable packaging.
How to get there? The thing about Joo Chiat is that it's a little out of the way. From Kembangan MRT station, take bus service 33, which drops you off a five-minute-walk from the cafe.
Things to note:
It was a challenge tracking down the elusive toilet upstairs with barely any signage. Be warned.
Take the chance to pop next door to the home decor shop Crane Living, or book a spot at the Crane co-working space above the cafe.
HungryGoWhere paid for its meal at this cafe for this review.
Book a ride to Cafe Natsu.
283 Joo Chiat Road
Open: Tuesday to Sunday (8.30am to 5.30pm)
283 Joo Chiat Road
Open: Tuesday to Sunday (8.30am to 5.30pm)