20 Questions with Tigerlily Patisserie's Maxine Ngooi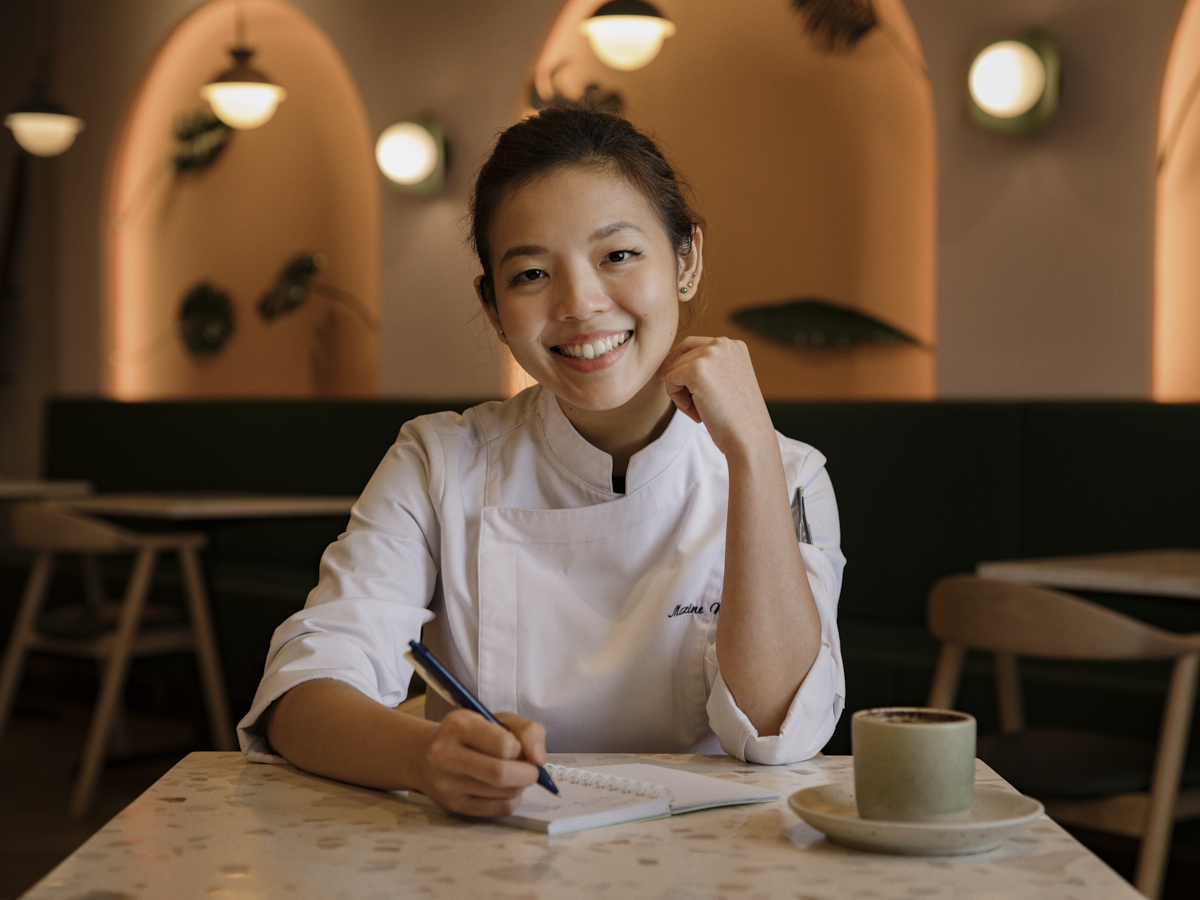 20 Questions is a HungryGoWhere interview series with the who's who of the F&B sector. 
At 6am, the world is just stirring awake. But behind the doors of Tigerlily Patisserie in Joo Chiat, the kitchen is in full swing.
Its team of pastry chefs and bakers are at their stations. The ovens are at full blast, at temperatures of up to 260°C, ready to bake the bread that's been fermenting overnight. There's everything from chocolate babka, pain au chocolat and hot cross buns to almond croissants.
One chef is preparing a special order of blueberry tarts. Another is putting the finishing touches to the entremets.
The Beehive — Tigerlily's signature citrus-bright hive of lemon, thyme and lychee honey jelly, light lemon sponge, and honey parfait in a yuzu mousse encasing — sits pretty.
It's a highly choreographed symphony of clockwork precision.
Running the show is pastry chef Maxine Ngooi.
The 31-year-old, whom I'm meeting for the first time, comes across perfectly poised and polished. It's hard to believe that this is the petite young woman's first solo venture.
After her university years in Australia doing a bachelor's degree in commerce, she first put on her chef's hat in the two-Michelin-starred Les Amis restaurant under the mentorship of renowned pastry chef Cheryl Koh. She later worked with Koh to launch Tarte by Cheryl Koh.
Ngooi later joined the ranks of three-Michelin-starred Joel Robuchon Restaurant, then worked for Robuchon alumnus Vianney Massot's eatery as head pastry chef.
Today, as Tigerlily's co-owner and executive chef, she's living her dream of running a patisserie — something she aspired to achieve only years down the road.
The latest feather in her cap? She was recently named Pastry Chef of the Year at the World Gourmet Awards 2022.
Mindful of her busy schedule, we're about to wrap up a weekday video shoot with Ngooi close to 9am, when Tigerlily opens for business.
Flashing her distinctive sunny smile, Maxine welcomes the first customer, who's already been waiting patiently for some time.
She's ready.
Here's a lightly edited excerpt of our interview: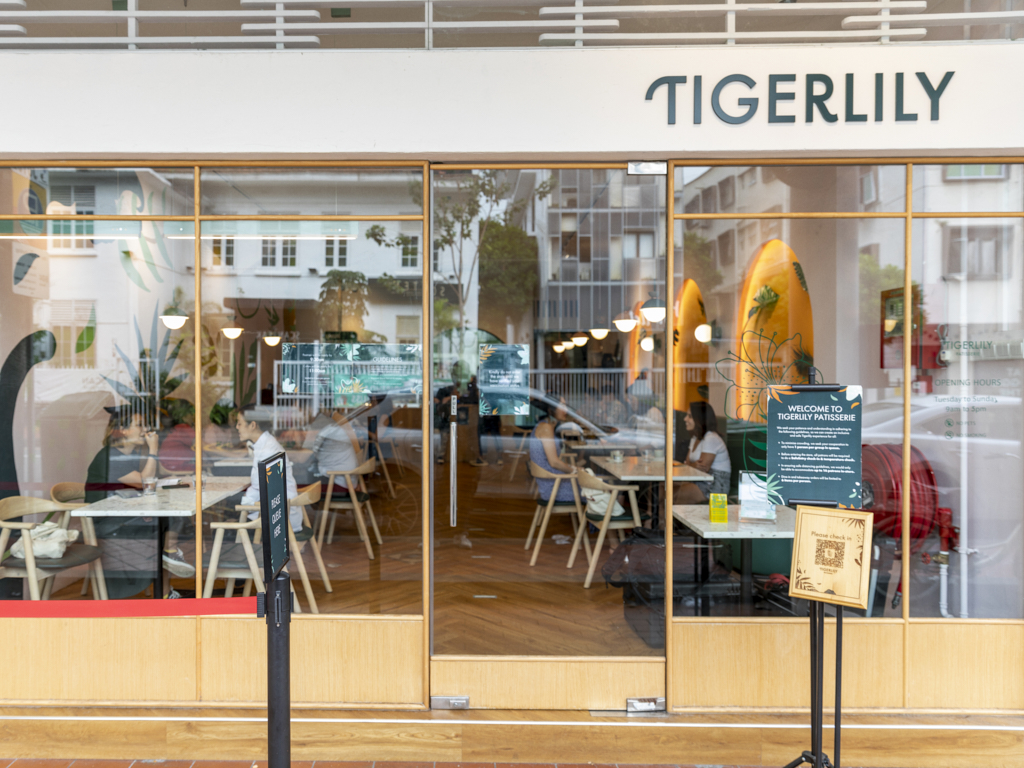 1. How did you get to where you are today?
I was with Vianney Massot Restaurant as head pastry chef. I was there when Covid hit and the lockdown started, and eventually the restaurant closed.
At that point, I was quite lost. I wanted to experience different cultures and cuisines, and work at different restaurants around the world. All my plans were put to a halt. I started thinking about what else I could do.
Then I was approached by the owners of Vianney Massot Restaurant. They asked me if I wanted to open a bakery. They were like: "We've got a kitchen, if you want to start a small bakery business. It's kind of like a home business, except that you've got a professional kitchen here. Can you handle it yourself?"
I was like: "That's a great idea — why not?" So I started Tigerlily.
Operating from a space on HongKong Street, we started doing just two bake boxes — sweet and savoury — with four pastries each… The feedback was great. I just kept doing it.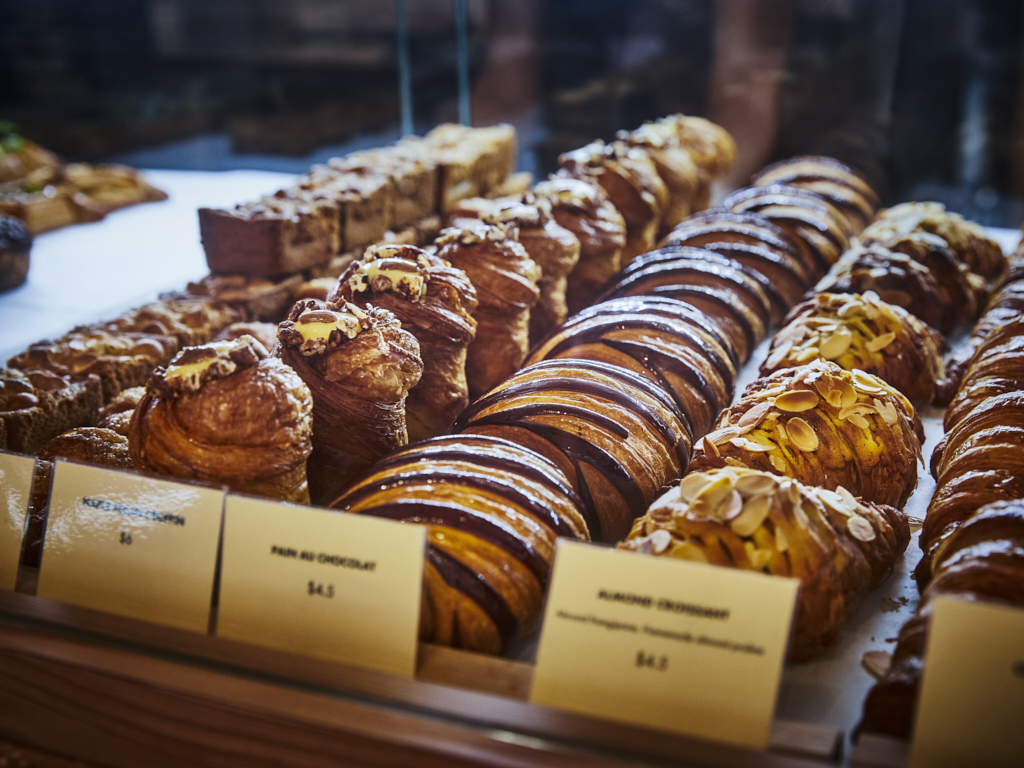 2. How did it feel to move from an online bakery to a physical space at Joo Chiat that you can call your own?
It felt quite surreal. In terms of operations, it's quite a lot more work.
From previously manning a team of two to now a team of 10, it's heartwarming to see my vision materialise into something so tangible.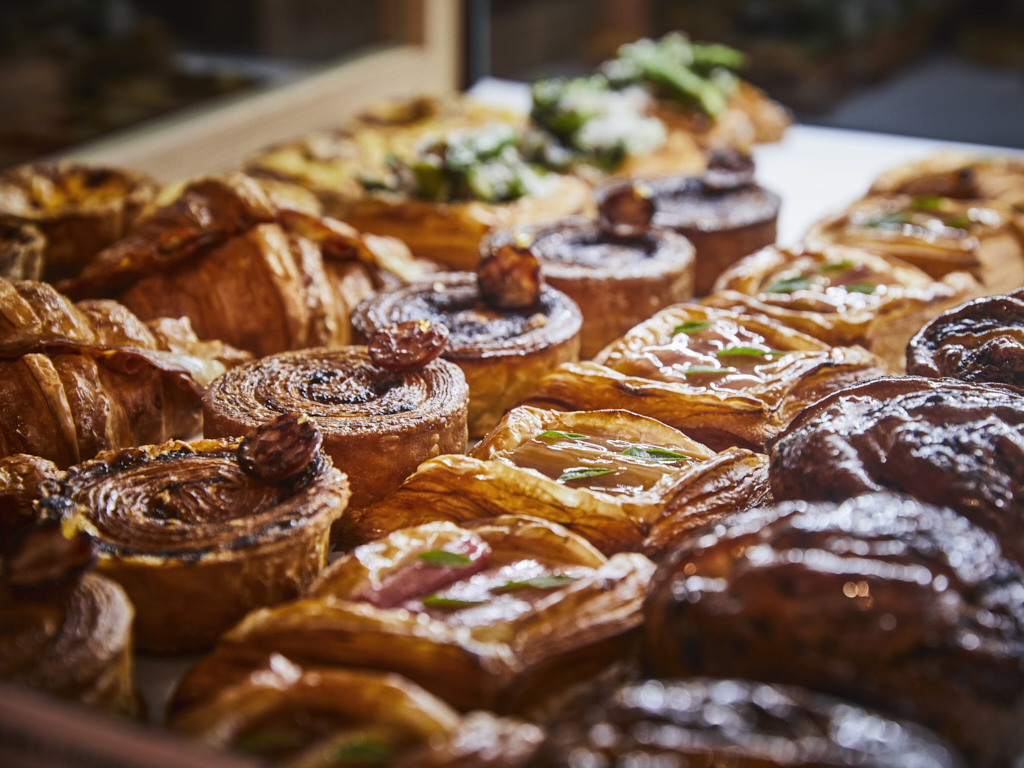 3. Did you ever feel like you could have achieved this at such a young age?
No. Always in my culinary journey, people have suggested: "Why don't you open your own pastry shop?" And I'd always reply that I'm not ready.
But when I was approached by the Ebb & Flow Group, I felt quite safe because they've a lot of experience opening other concepts and they've quite a good team behind me.
So, although I wasn't ready, they gave me the kind of support I needed to make the leap.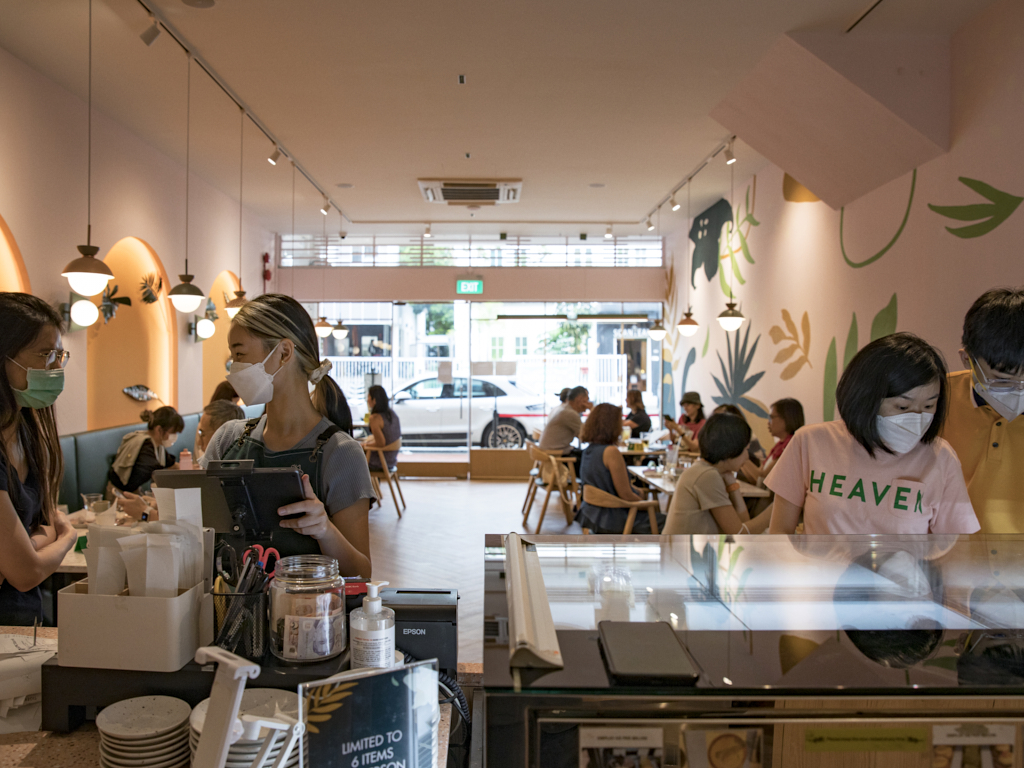 4. What was your earliest memory in the kitchen?
My mother and I used to make cupcakes from box mixes — just add water, two eggs, that kind of thing.
That was my earliest memory and was sort of my gateway into baking… Slowly, I moved to making cupcakes from scratch. My mum also used to love baking bread. She liked making this olive-and-herb loaf, and I endearingly named it the "smelly bread". It had a very strong herb smell, and as a kid, it was something I didn't quite appreciate. But she'd let me knead it. It was all play, but I had a lot of fun.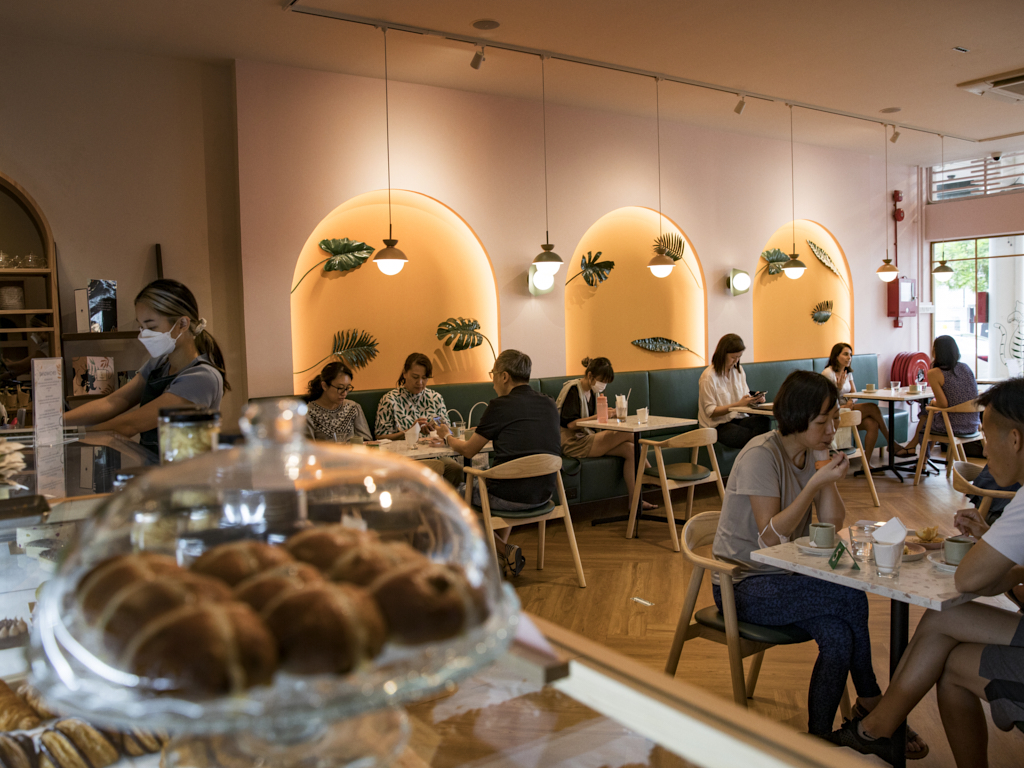 5. How did you choose the name Tigerlily?
I was thinking about my concept and the type of flavours I like to use. They're all very Asian. And, when it comes to desserts, I enjoy playing around with aromatic herbs or florals, different fragrances.
Because of that, I thought it should have some floral, botanical element, but it'd be good to rope in some Asian aspects as well. We started tossing around flower names, Googling them, but they were all really airy-fairy or scientific-sounding, or were just not very pretty names.
Then my sister mentioned Tigerlily, and I thought it was a good option. Tiger reminds us of Singapore and lily has that botanical element. Together, it sounds quite feminine but fierce at the same time. That's how I like to see myself: I'm quite a feminine person, but I would like to be taken seriously as well.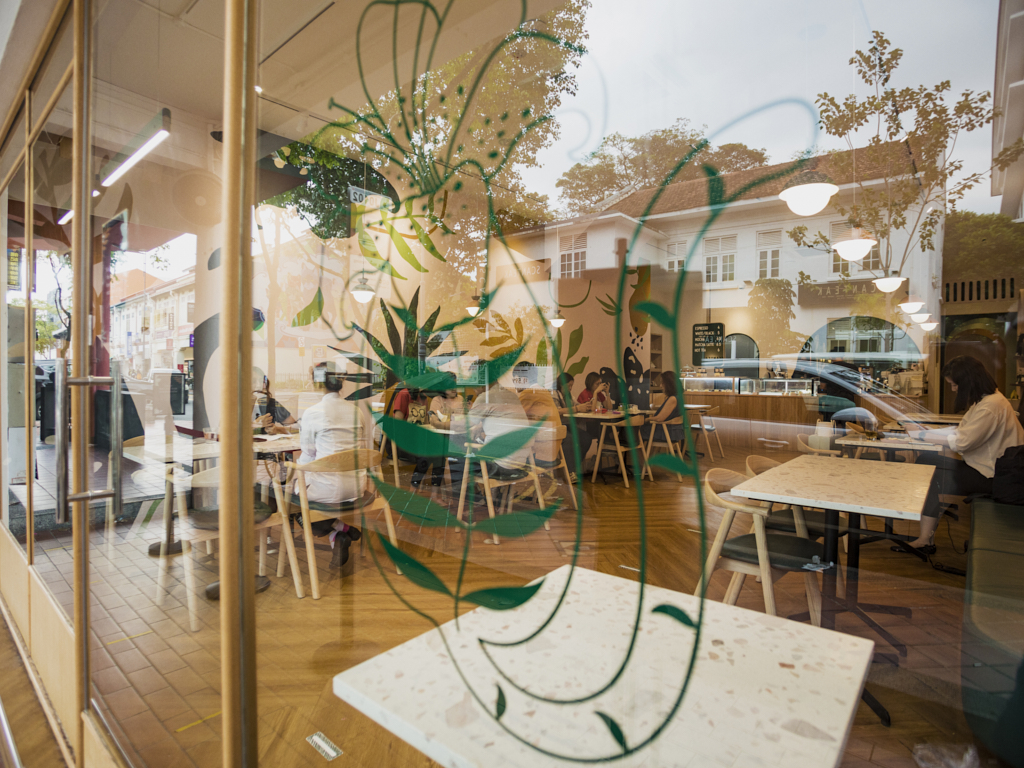 6. What are the most unconventional ingredients you've used?
Ginger flower. It was a bit of a revelation. I was thinking of what to pair with figs. Usually, figs go well with blue cheese, but we wanted it sweet. So I thought about ginger — why don't we make it Asian and use ginger flower? Ginger flower is the rojak flower. I tested it out and it went quite well (with figs), to my surprise.
I also used roselle. Usually, it appears in roselle tea, but I got fresh roselle and made raspberry roselle jam.
There was also pink guava. I've also paired coriander with lychee and strawberry. It's pretty interesting and I liked it. I've also used buah keluak (nuts) in a savoury babka (a braided bread) and paired it with sambal chilli for the Singapore Food Festival.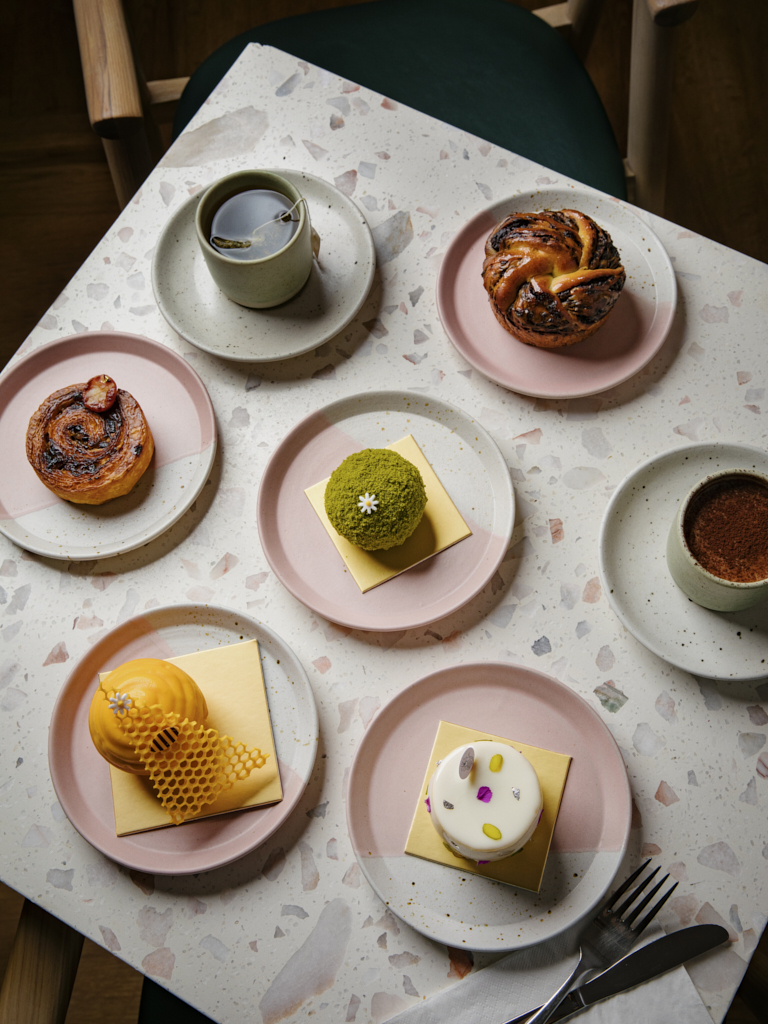 7. Tell me about your signature Beehive dessert — what makes it so special?
This was one of the desserts that was conceived when I thought about how I wanted it to look before I decided how I wanted it to taste.
It's not often that I do it in this order, but I wanted to have something that was beehive-shaped. I created this dessert back at Vianney Massot Restaurant. It was made of meringue and sorbet.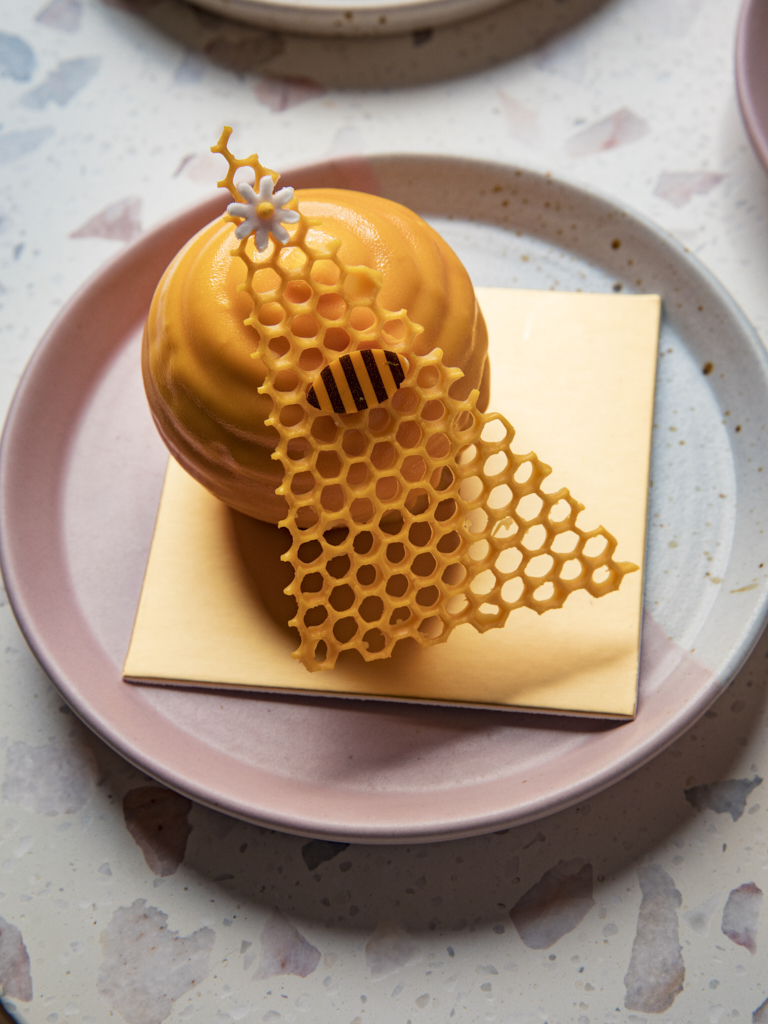 During the lockdown, I was trying to come up with a way to do a takeaway version. But meringue and sorbet would never travel. It took me a while to test.
I got quite close to finalising it, and then the restaurant closed. But Tigerlily happened and I managed to roll it out. Maybe it was meant to be.
8. What are the other must-haves at Tigerlily?
If I had to choose one of the bakes I would eat every day, it'd be the Pistachio Marimo. It's very comforting.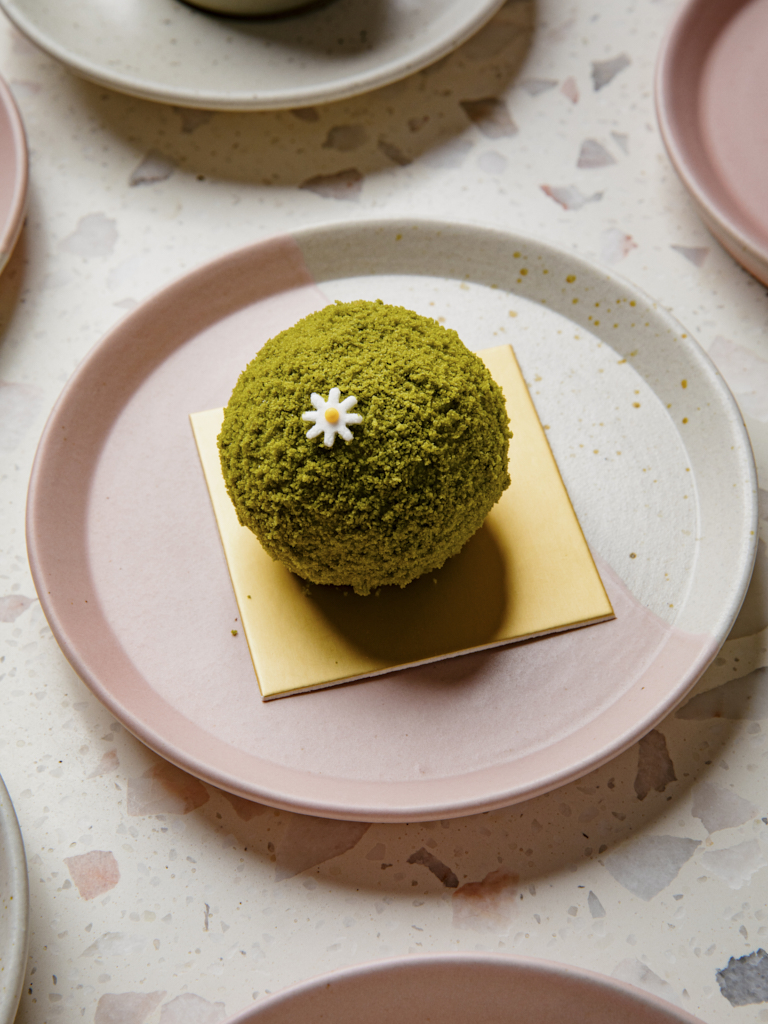 As for the Pink Guava and Pear, it embodies Tigerlily's concept very well. It has our Tigerlily colours, which are pink, green and yellow. It also has that Asian flair in the flavour profile, which includes pink guava, pear and elderflower. The flavour is floral, light and delicate.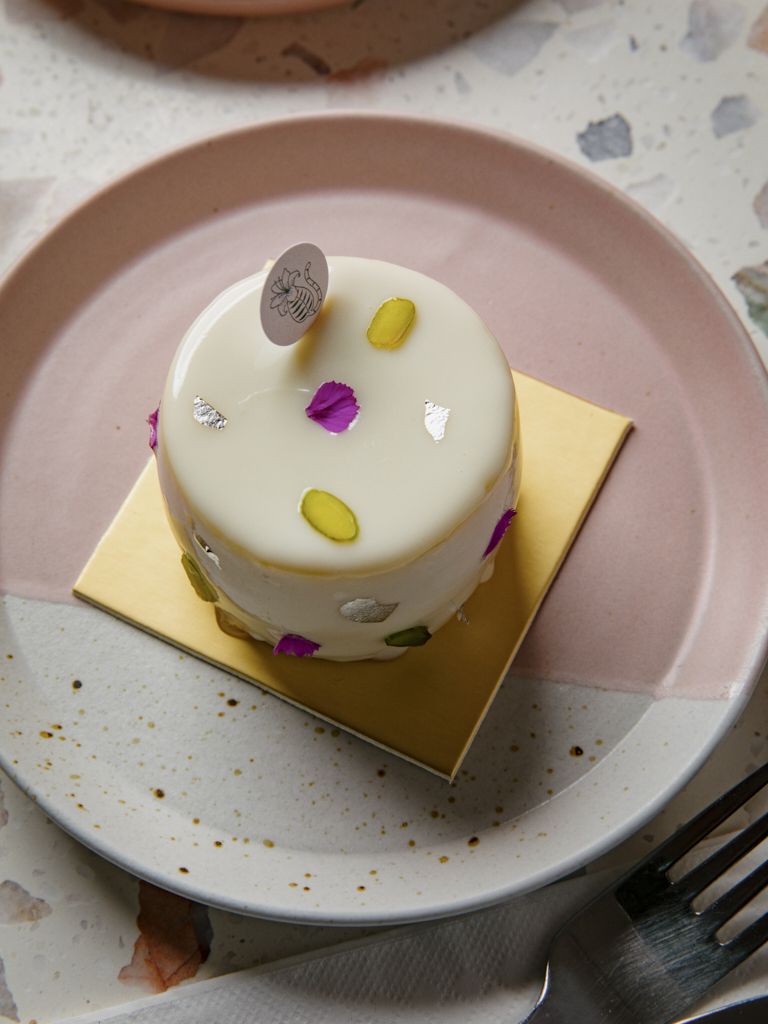 9. Favourite dessert place anywhere in the world?
My favourite ice-cream place is Fatcat Ice Cream Bar. When I started out as a chef, it was one of the first few places that really caught my eye.
It started off as an ice-cream shop in Bedok, near where I lived, and then it started doing brunch and then plated desserts. Every time it had something new, I dropped by. Eventually, I became friends with the owner.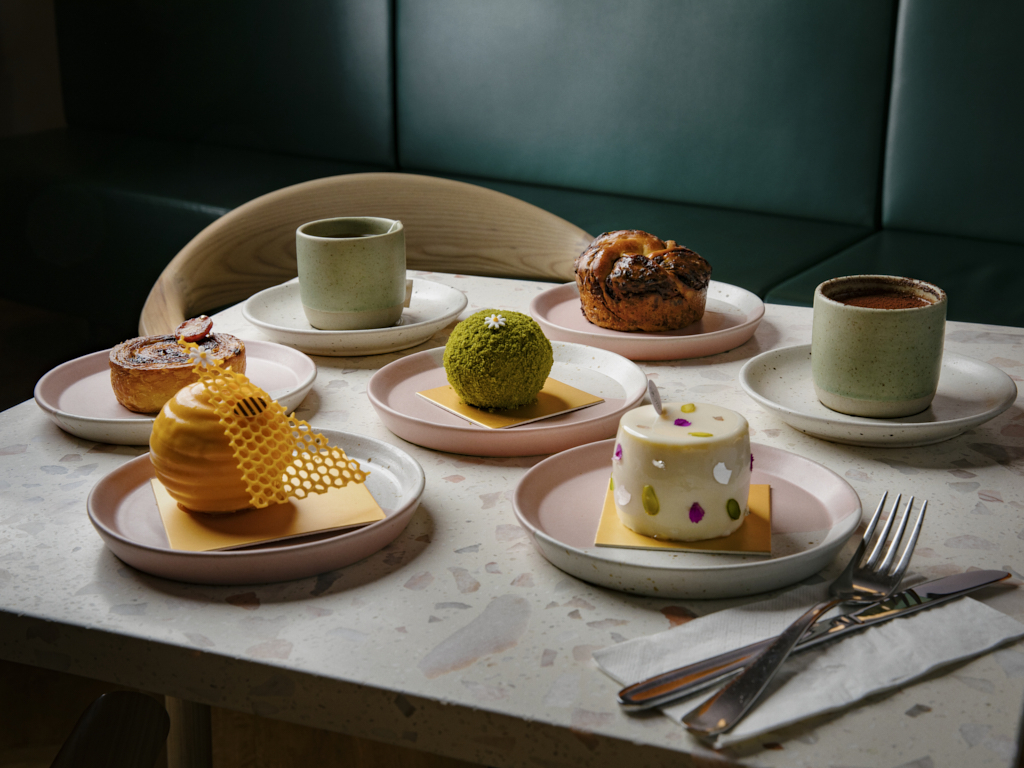 10. What's your favourite part of the pastry-making process?
All of it. Pastry-making to me, initially, seemed like magic. Who knew that when you put flour, milk and eggs together, it becomes a cake? But there's always a science behind it.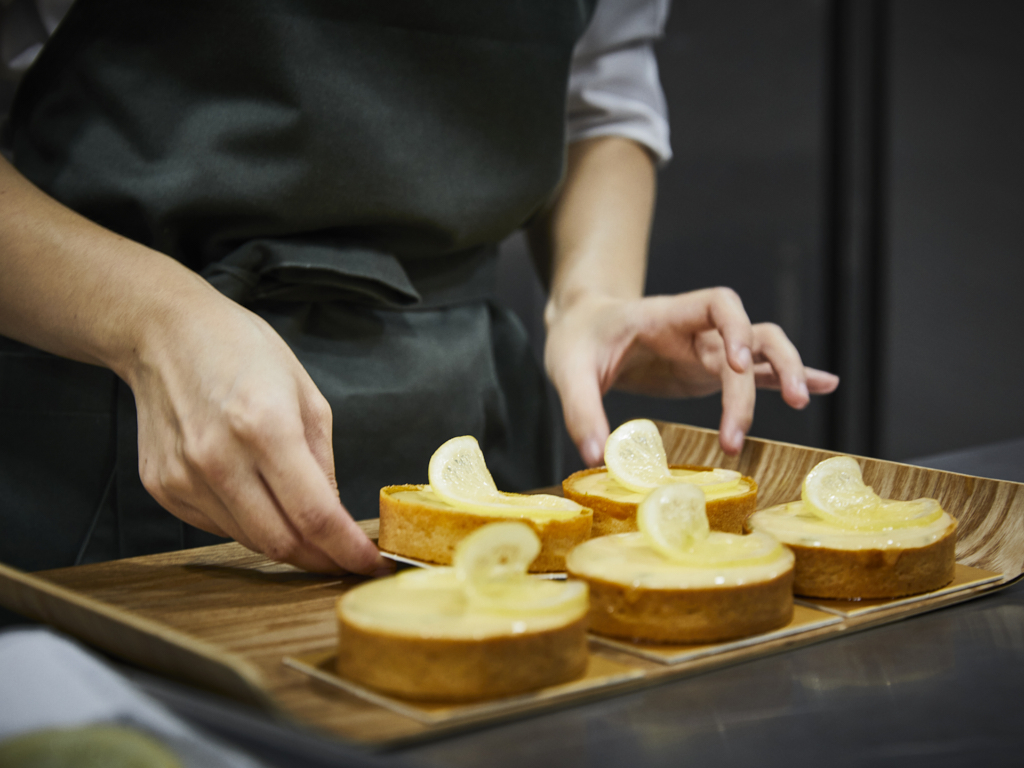 When I'm in the midst of R&D, when we're trying to troubleshoot and something doesn't quite go as well as we thought it would, it requires one to try to figure out the science and tweak the different ingredients.
That's the exciting part, but it requires a lot of patience. When you finally crack it, it's so fulfilling. It's like finding out the secret to a magic trick.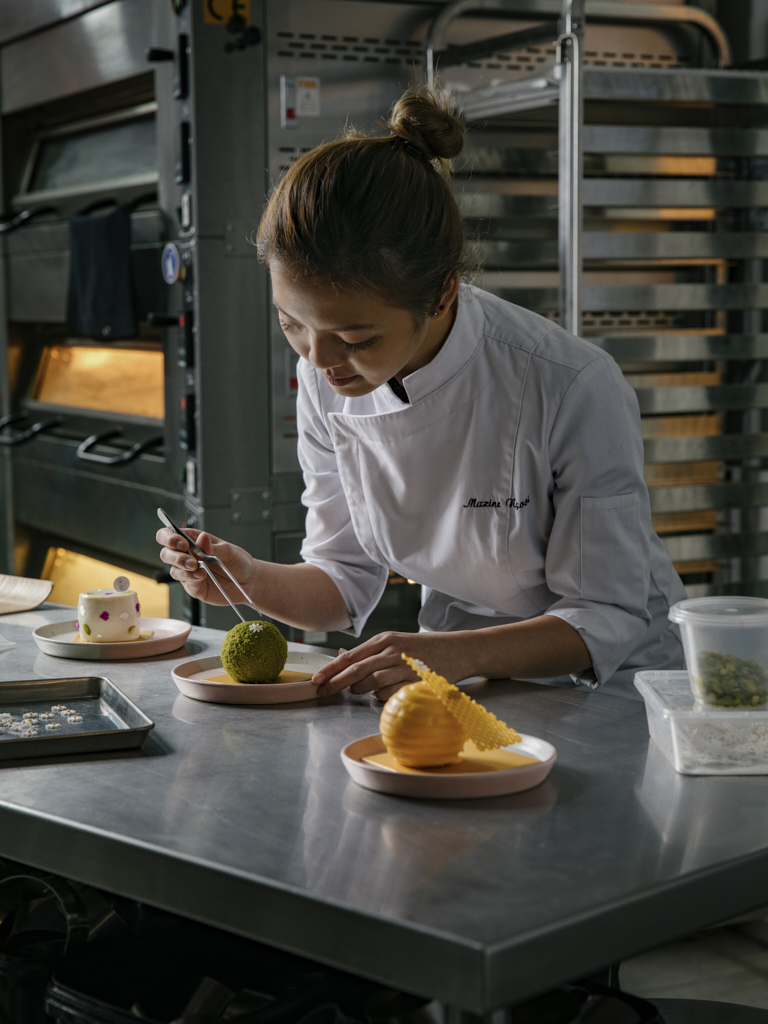 11. And the most frustrating part?
It's the flip side of the coin. It's when you can't figure out how the magic trick works.
But that's when you start discussing ideas with like-minded chefs, thinking about new ideas… that's the fun part of learning new things and new ways of getting to the goal.
There isn't one set way of making a cake.
12. What's your guilty indulgence?
I'm a huge chocolate person. Just like how coffee people can taste the different nuances in the coffee, I feel like not many people realise this, but chocolate can have differences in its flavour profile, especially the more artisanal chocolates.
I've had chocolate where there are hints of banana, even though there's no banana in it. Or chocolate with a smoky aftertaste.
I gobble up chocolate every day. It's convenient that I work in a pastry shop, where chocolate is readily available.
13. Is it tough to be a young woman in a male-dominated space and how did you overcome this?
Beyond the fact that it's a male-dominated industry, it also requires a lot of physical strength.
Being a woman, people automatically assume you're not very strong and tend to look down on you. When I first joined, I felt the need to assert myself. I felt that everyone was undermining me.
I've known other chefs who start being really bossy or fierce — unreasonably so. I take things slowly. It's not very important to assert your dominance at the start, but you gain that respect slowly. You do things well and they can see from your performance that you're very capable.
That said, I met a lot of guys in the industry who helped me along the way. They saw me as a weak female, so they wanted to help me. At the same time, I really appreciated that.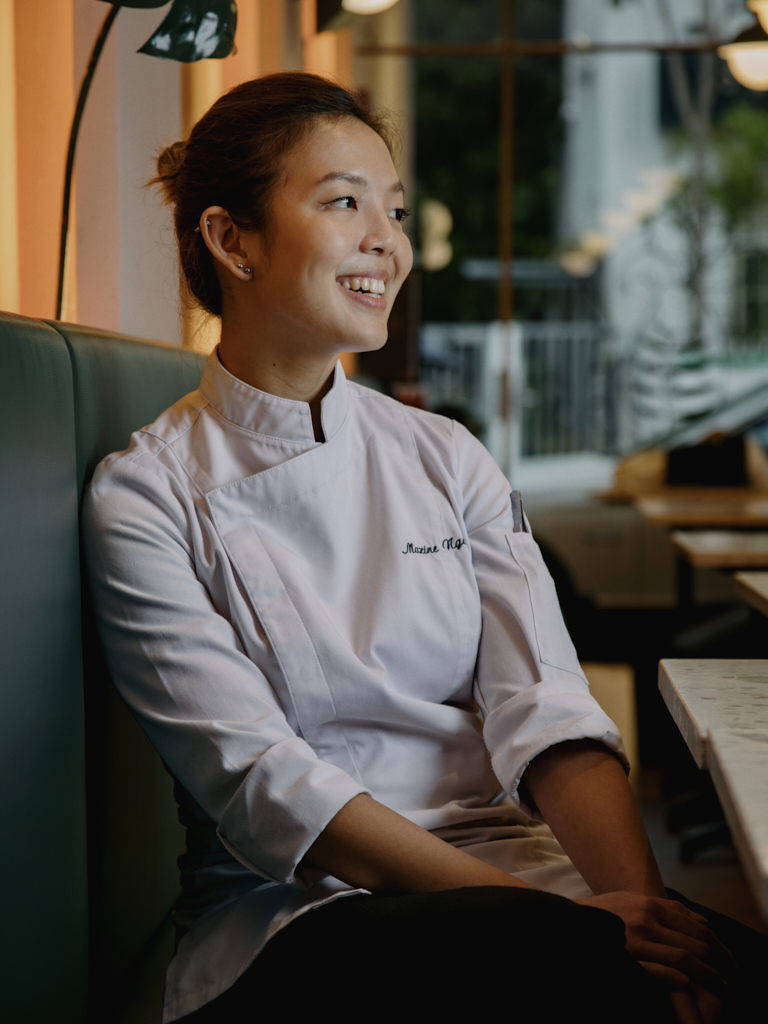 14. Did you have moments of self-doubt?
For sure. As a chef, it's important to be confident in the work that you do. You're your greatest judge.
You'll always have moments of self-doubt. You need to be sure of what your priorities are, and what quality and standard you want to set.
There's always room for improvement. When something is not perfect, I start doubting myself. People are going to say "the layers are not even" or "it's not completely round", and things like that… It's a gradual process, and as long as it's good for yourself, you should be confident that other people will see it the same way.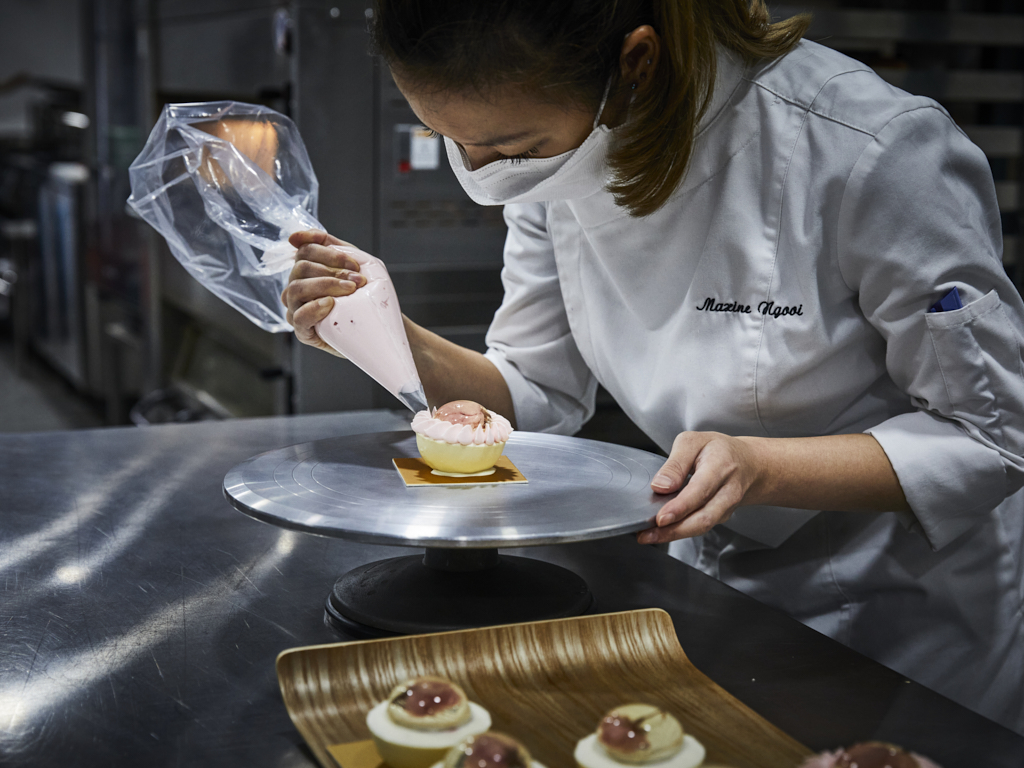 15. What are you watching on Netflix?
I'm super late to the game, but I just finished binge-watching the first season of Demon Slayer (adapted from a popular manga series).
I'm usually not an anime person because the expressions are usually very exaggerated and there's a lot of dialogue going on, so I get impatient.
But it was so gripping.
16. What's a day in the life of Maxine Ngooi like?
I usually start at 7 every morning. We come in, and start preparing for the launch of the pastries and cakes. Between 7am and 11am, that's our rush hour.
It can get quite intensive, a lot of things going on, everybody trying to rush out the pastries, cakes and cookies… Once 11am hits, all the pastries and cakes are out (for sale). Then we start prep for the next day.
People always think: "Wow, they sell out so early. After they sell out at 2pm, they can go home."
But that's never the case. Because when we're selling out so early, that means we're at the back trying to do more. We also understand it's not a great thing to sell out so early. There's an opportunity to continue selling, so we're pushing ourselves at the back of the house, so we tend to finish quite late.
In the midst of prep, I've discussions. We talk about bulk orders, and sometimes, I have interviews and photoshoots (like this one). Somewhere in between, we also do R&D for new items.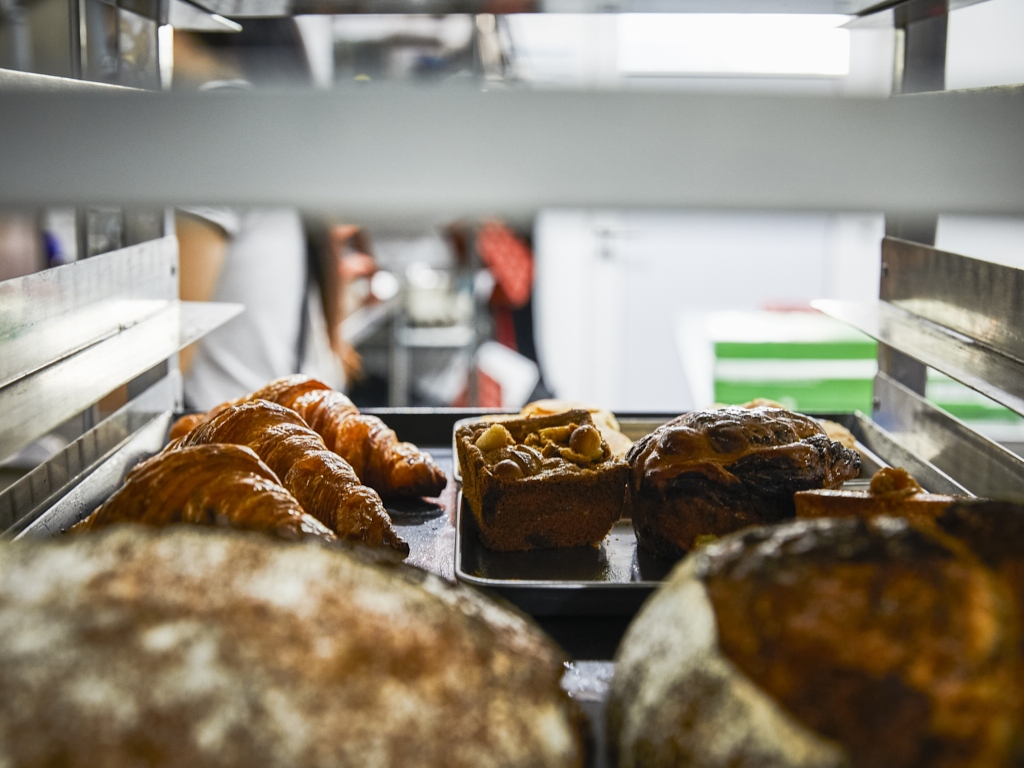 So I find myself all over the place every day. Sometimes I'm at the front, testing out the new hot chocolate, trying a new recipe, tinkering with the sandwiches, or cooking curry rempah because I want to try a new curry pastry.
I end by 7pm. Afterwards, I wind down by doing paperwork, have dinner, and then I watch my shows.
I also manage Chin Mee Chin Confectionery (along East Coast Road, also under the Ebb & Flow Group), so I go down twice or thrice a week, to touch base with everyone. It's a 10-minute walk from here (Tigerlily), so it's super convenient.
17. What do you do in your downtime?
Weekends for me are usually Mondays and Tuesdays. That's when I get to have a life.
(At the time of this interview,) I'm renovating my new place. I just got married last year and we've our BTO (Build-to-Order flat).
And okay, this may sound super lame, but what I really like doing in my downtime is baking. There's a difference between baking at home and baking at work.
My favourite thing to bake at home is a spiced cherry pie. It's something I love to eat and that you really need to eat fresh. I will wake up slightly earlier than my usual weekend day and take advantage of the coolness of the morning to roll out my dough.
Then I will take my time to do the lattice patterns on the pie and make it look pretty… You've got that one hour when the smell fills the whole house and you cut into that crispy crust, and it's gooey and slightly warm inside. I share it with my family.
18. If you could eat only one thing for a month, what would that be?
It has to be something savoury. My favourite food is bak kut teh (pork rib soup). I can eat it every day. I like Song Fa Bak Kut Teh and I really like the herbal bak kut teh down the road (in Joo Chiat) at Sin Heng Claypot Bak Koot Teh.
19. How have you changed as a person and chef, compared with when you started?
Apart from the obvious building of foundations and being more sure in my techniques and confident about making good pastries, I'm a lot better at managing my team.
I've never really had to manage a team of more than three — until now — and it's a big team. The coordination and being able to see everybody as an individual rather than a worker are what really matter.
And being there for them as well. As a leader, you're not just meant to delegate. It's a big part of the job — you have to delegate, so that you have time to do your own work. But at the same time, you need to show your staff that you're there for them and you're going through the hardship with them.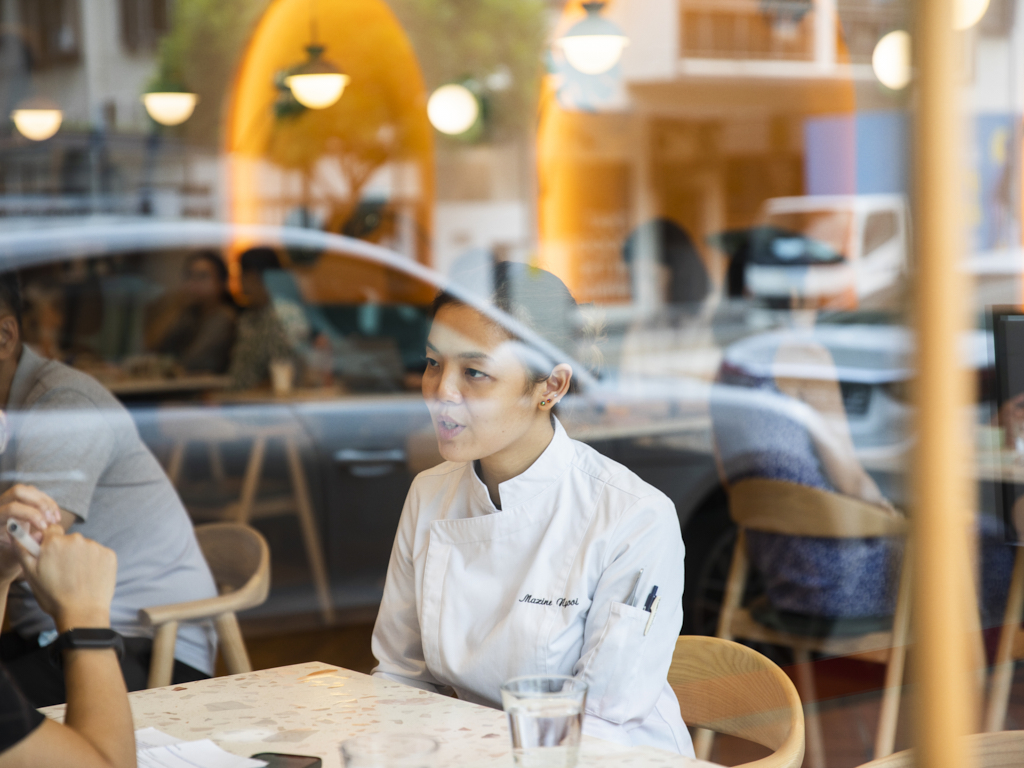 It's something I'm still trying to figure out. Because naturally, I want to be in the kitchen, to be a part of the team. But at the same time, there are other things like paperwork, planning and visualising the growth of the business as a whole.
It's something I need to find the balance for.
20. What's next for you?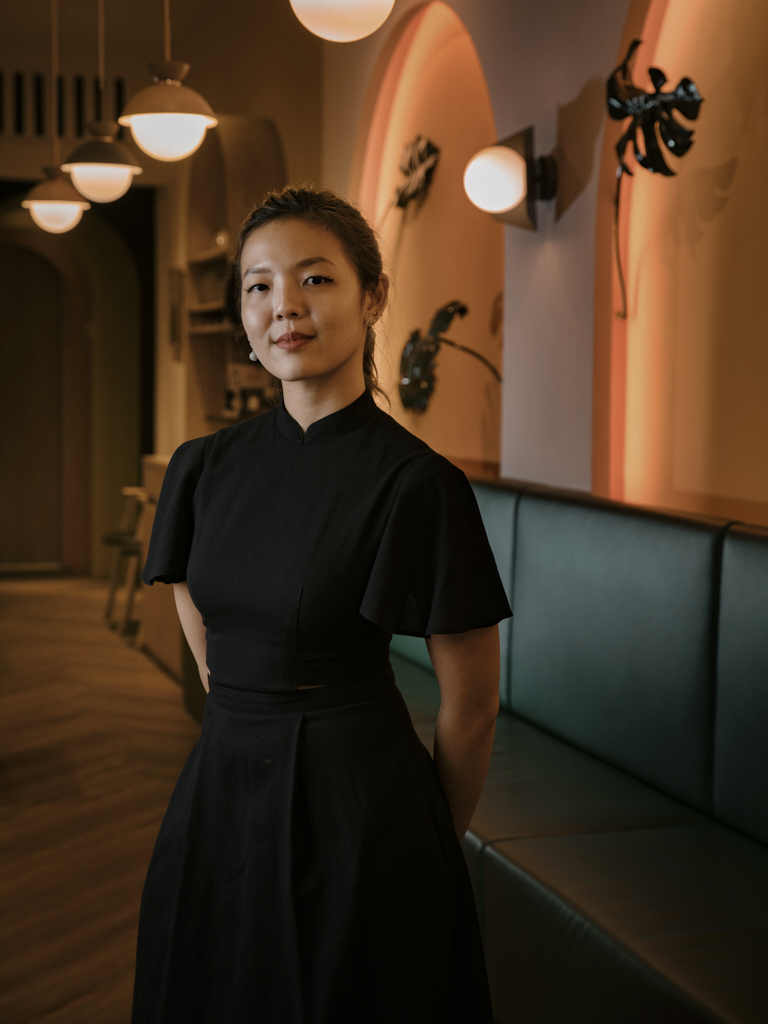 We're constantly trying to develop new flavours.
I've always wanted to go back to bake boxes (which Tigerlily has brought back in June 2022).
I've also thought of bake boxes where we've four new special flavours and they're exclusive to the bake boxes. It's kind of a discovery box. It could even be a subscription-based model.
It'll be super fun to have this discovery box, where you've strange and unique flavours. And it's all experimental, then we gather feedback from everyone. And then we change to a new bake box and keep some of the favourites from the old bake box. That would be really fun.
Honestly, I'm very happy with where things are with Tigerlily at the moment.
Book a ride to Tigerlily.
350 Joo Chiat Road
Open: Tuesday to Sunday (9am to 5pm)
350 Joo Chiat Road
Open: Tuesday to Sunday (9am to 5pm)